Looking for the best credit cards in India for 2021 to suit your needs during the pandemic? You're at the right place. Whether you want cashback, lounge access, free food, free hotel stays or free business class tickets, you can find everything here.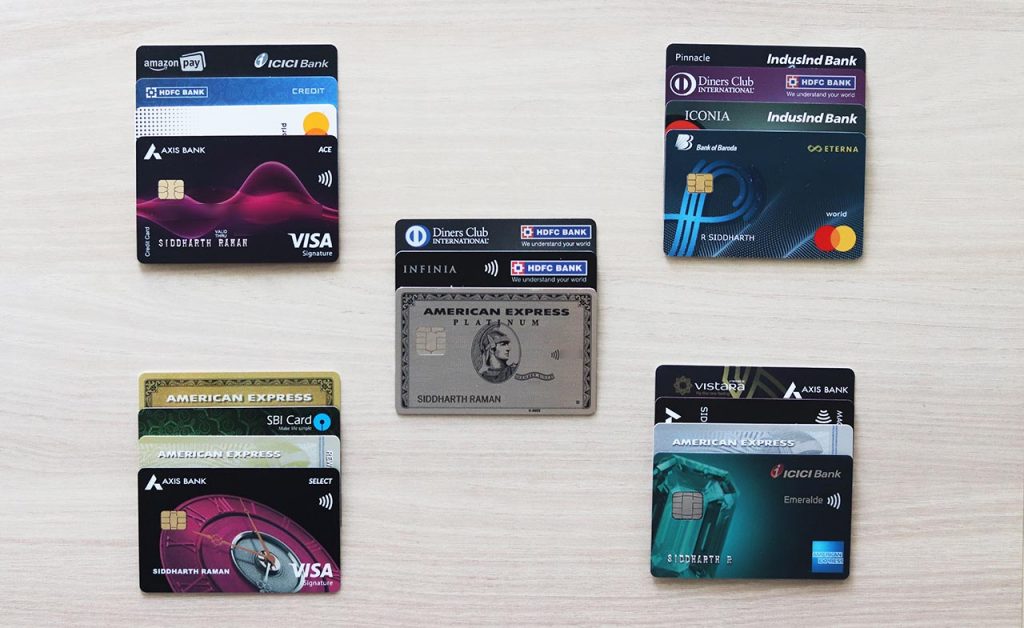 There is no single best credit card that fits all because where we spend, how much we spend and how much joining fee we're willing to pay varies from person to person.
So I've analysed 100+ credit cards across various banks and compiled a list of 20+ best credit cards in India based on various user segments.
With about 10+ active credit cards in my wallet, the below list covers most of the cards that I personally use and even more. Let's begin!
Best Entry-Level Credit Cards
Entry-Level credit cards that are also called as credit cards for beginners are those cards that are targeted at first-time credit card users. Below are some of such cards with very good reward rate.
Suggested income: 4 Lakhs+
Suggested spend: 1 Lakhs+
1. SBI SimplyClick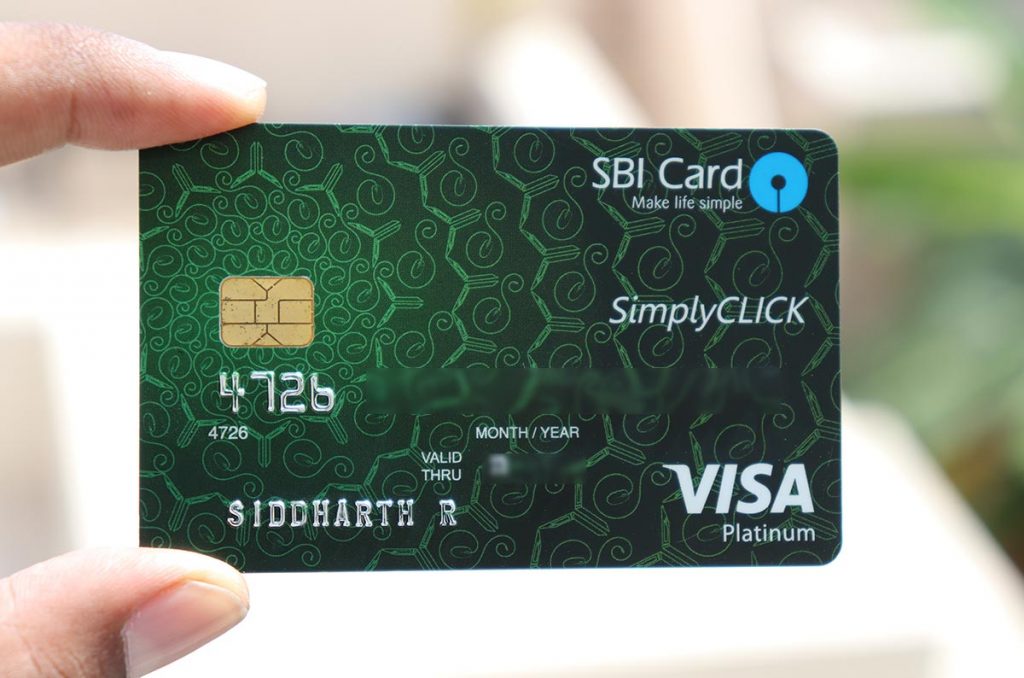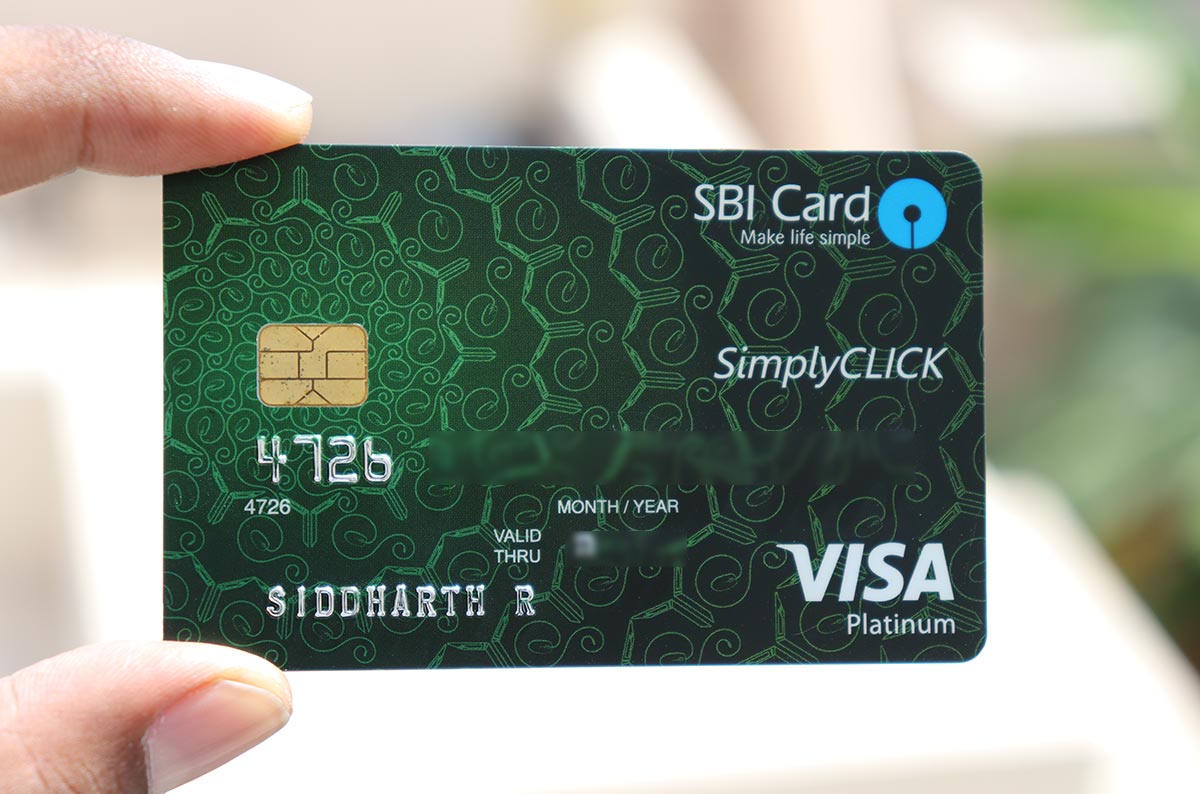 If you are new to credit cards with spends around 1 Lakh a year, SBI SimplyClick is worth taking. You get 1.25% return on all online spends and 2.5% with select merchants like Amazon.
You would love the 10% off on Amazon/Flipkart from time to time. It also comes with sweet milestone benefit (Cleartrip vouchers) that makes this low annual fee card really Click!
2. Amex MRCC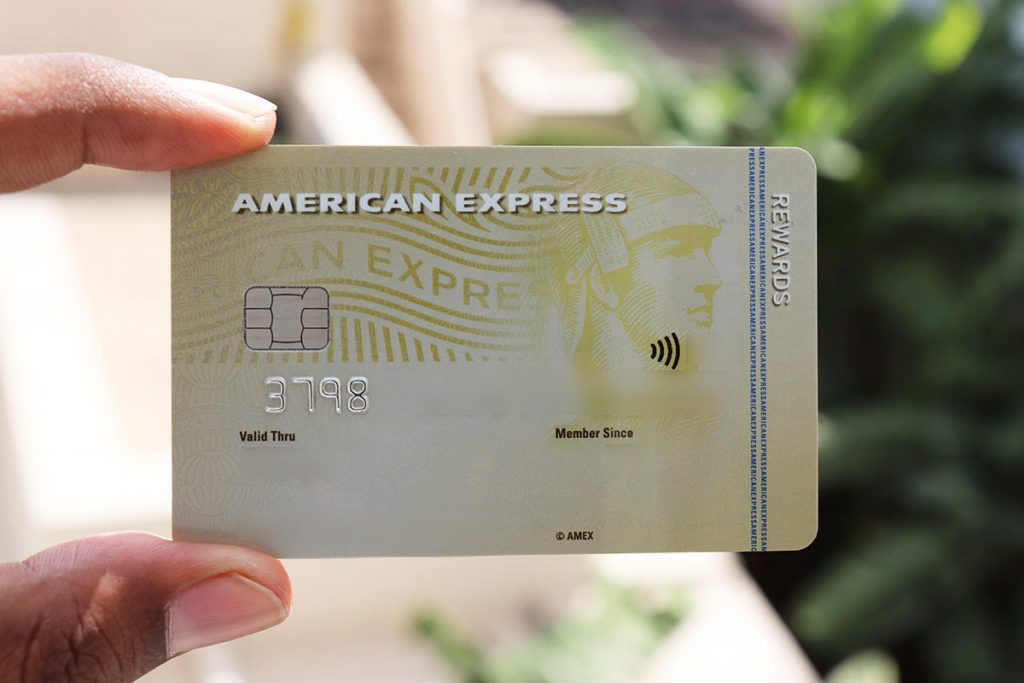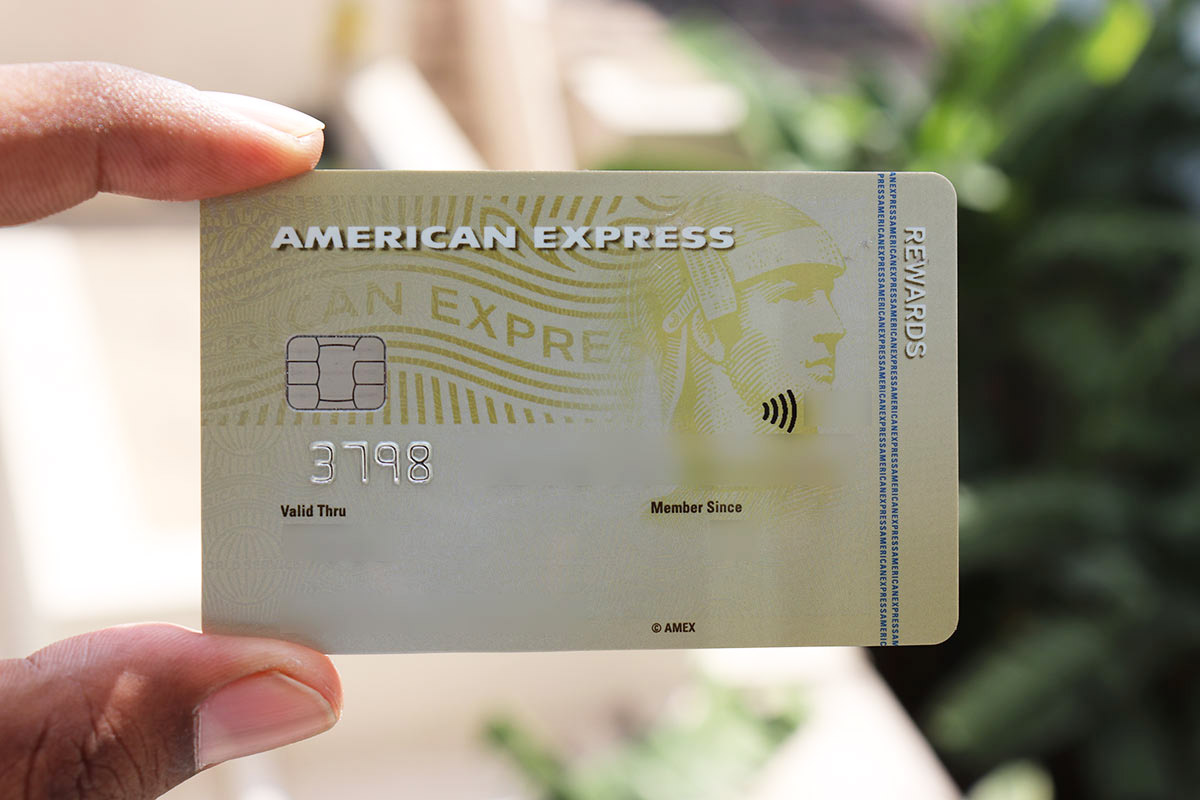 Reward Rate: 1%-10%
Joining Fee: Rs.1500+GST FREE (Limited Period Offer)
Full Review: American Express MRCC Review
Note: New Amex applications are temporarily not being taken as per RBI directive.
American Express Membership Rewards Credit Card (MRCC) is the best way to get into the world of Amex. If you use this card just to get the 1000 MR bonus points monthly, you can easily get a return of more than 10%.
Apart from that, you will also get access to the amazing Amex Offers (merchant offers & spend based offers) which are very lucrative most of the time.
3. IDFC First Credit Cards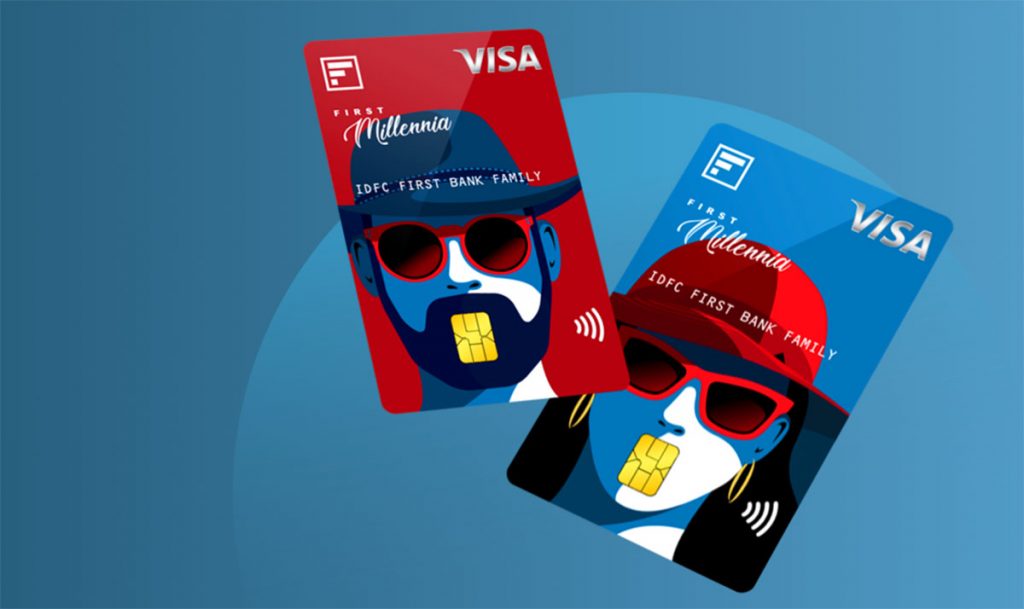 Reward Rate: Upto 2.5%
Joining Fee: Lifetime Free
IDFC First Bank recently started issuing credit cards and all of them are Lifetime Free. It's pretty useful if your spends are online or when your monthly spends are beyond 20K INR.
The variant for your profile is decided based on various metrics but not to worry, all of them carries the same return on spend – only the additional/travel benefits changes a bit.
Best eCommerce Credit Cards
India recently saw a huge spike in co-brand credit cards with eCommerce players. While they actually fall under entry level segment I've listed them separately for better understanding.
These cards may come with few drawbacks like: low initial credit limit, relatively less bank-run offers, etc. which varies from issuer to issuer and are usually issued in closed loop, meaning you can apply only through respective brands.
Major USP of these cards are that the rewards are usually in terms of direct cashback or equivalent to it with no complicated redemption system.
4. Axis Ace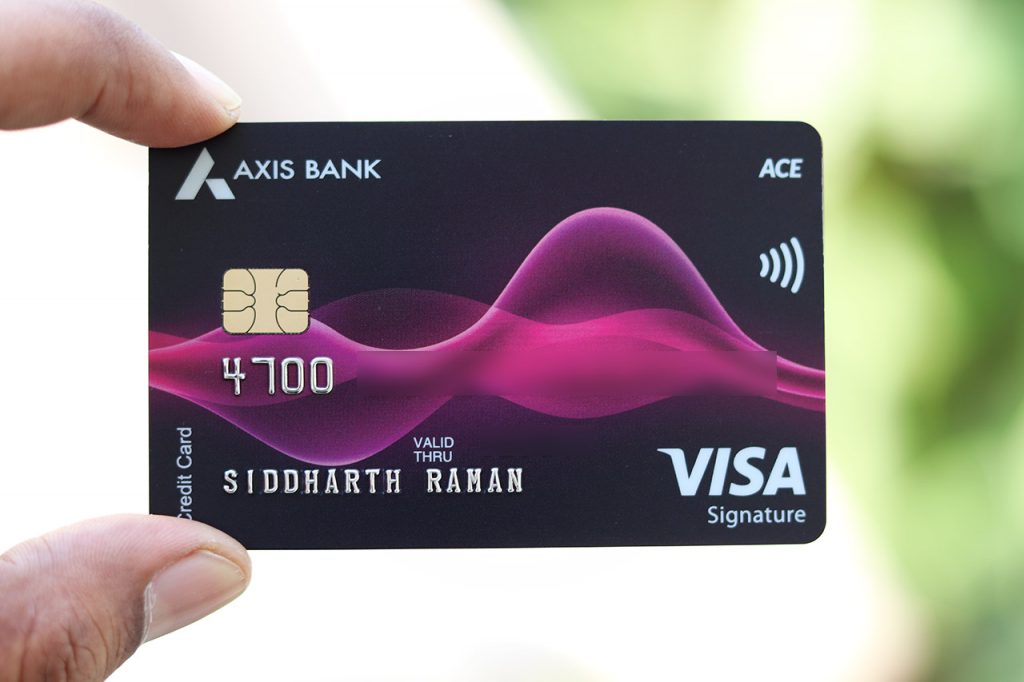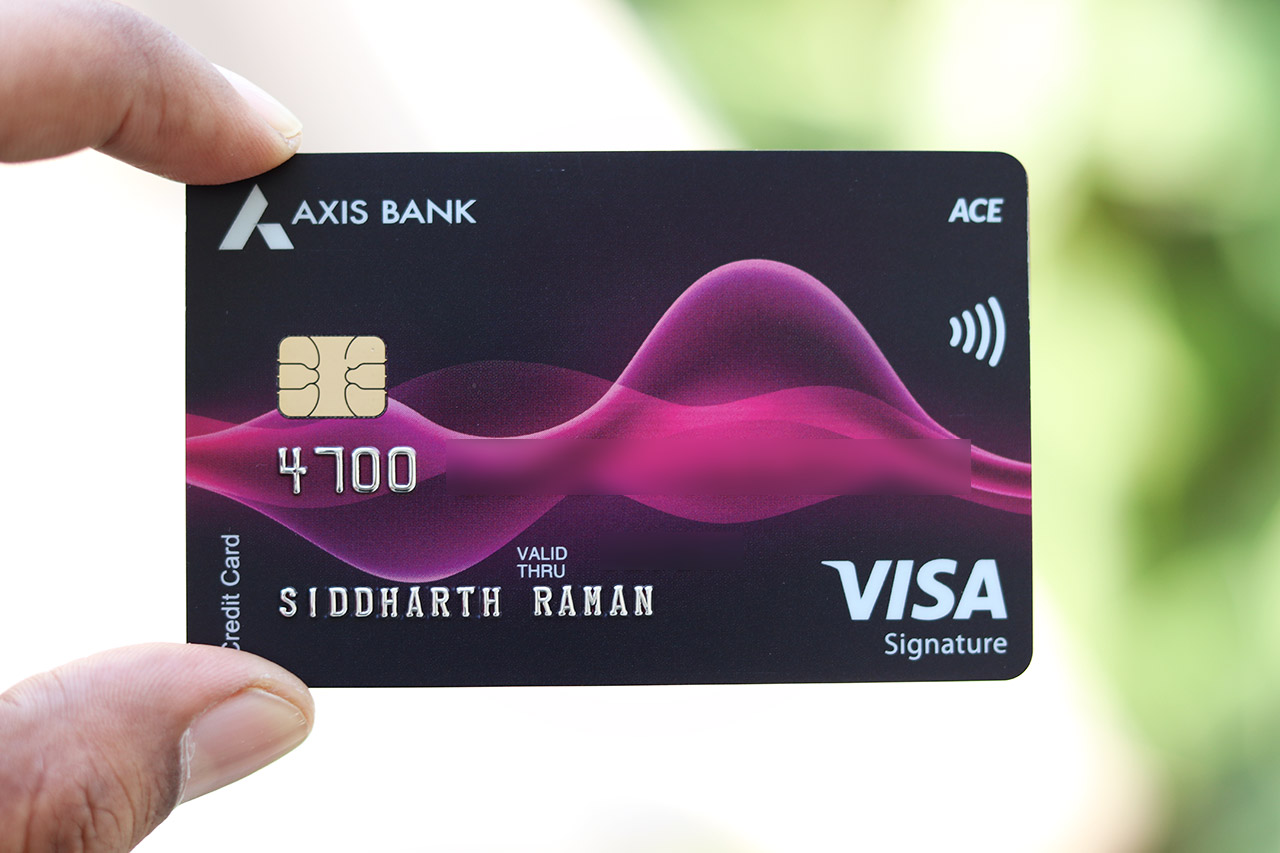 Reward Rate: 2% – 5% (as cashback to card)
Joining/Renewal Fee: Rs.500+GST
Axis Bank ACE credit card with Google Pay as brand partner is one of the highly rewarding credit card with flat 2% cashback to statement on almost all type of spends, this stands out to be one of the best credit card for beginners.
Further, it also comes with domestic lounge access benefit, which is nice. That's definitely a lot for a card of this range. This is the HOT pick for 2021, don't miss it.
5. ICICI Amazon Pay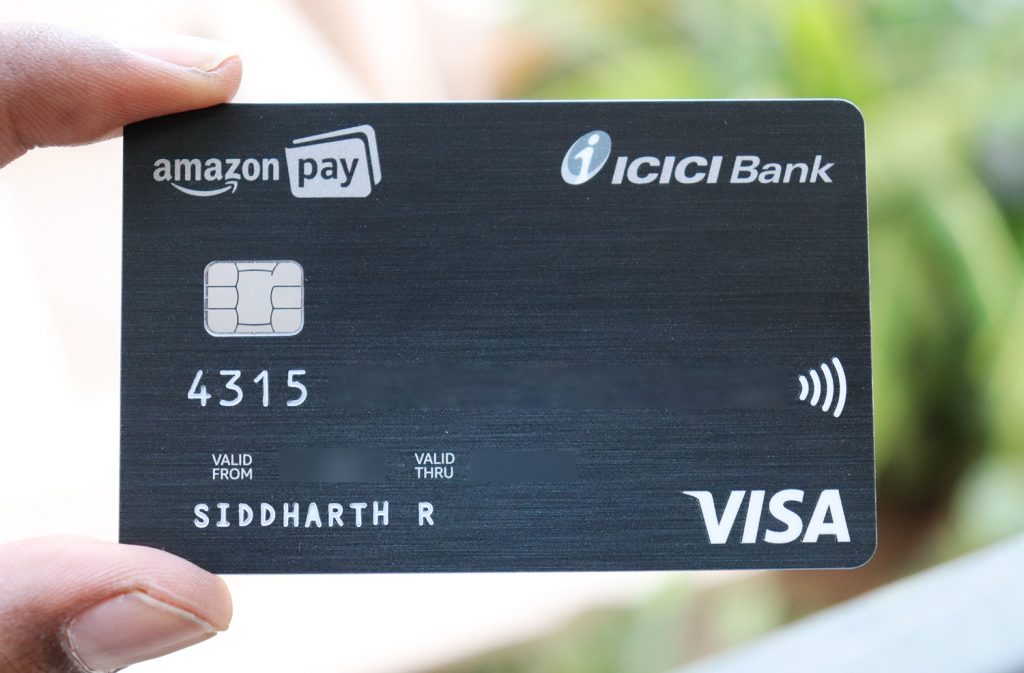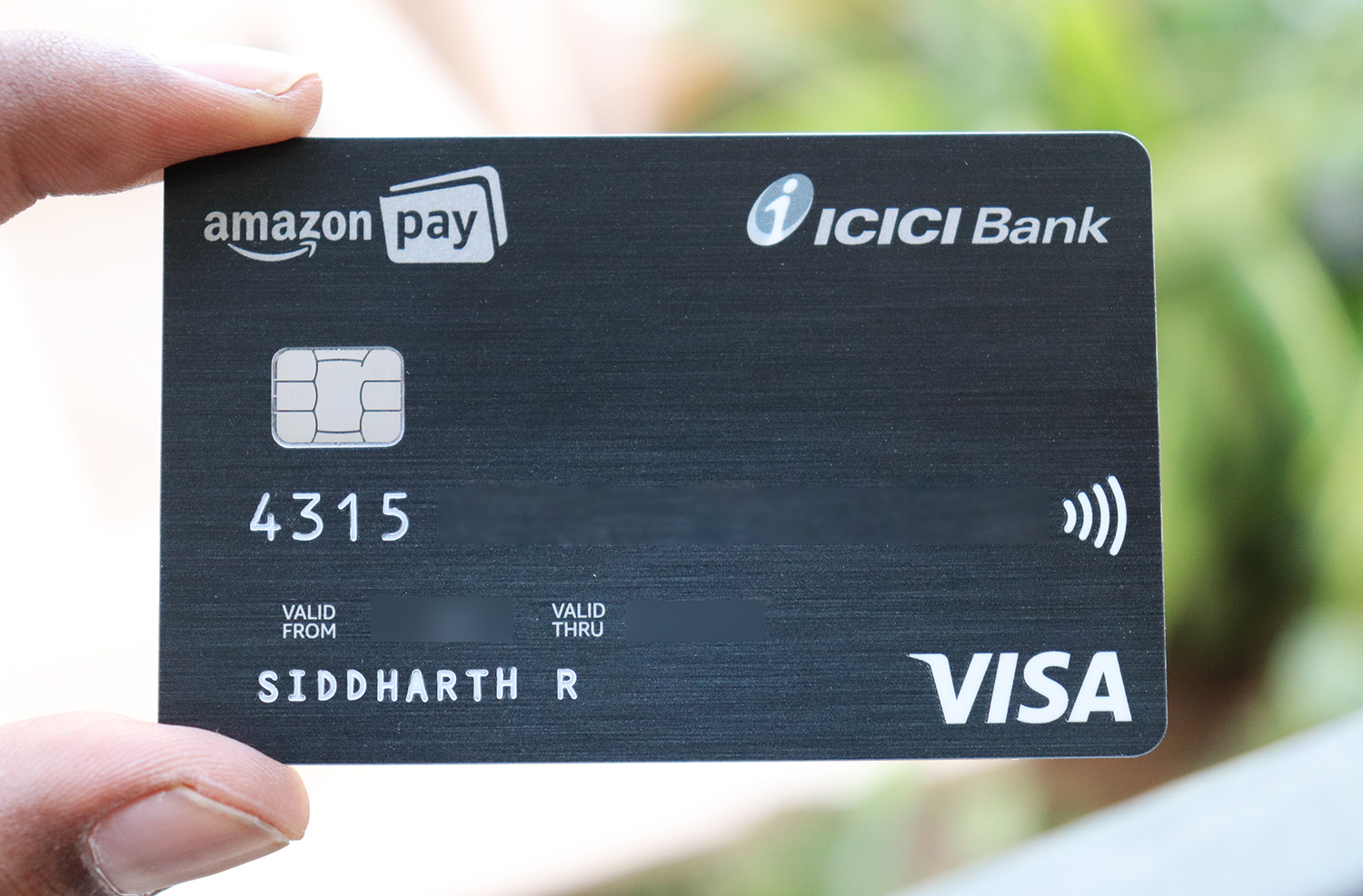 Reward Rate: 1% – 5% (as Amazon Pay Balance)
Joining/Renewal Fee: Nil
If you want to step into the credit card rewards game with no annual fee, this is the card for you. ICICI Amazon Pay credit card has super quick approval process and amazingly fast delivery too, as long as you're already banking with them.
That aside, it rewards amazingly well for Amazon Prime users. Its truly valuable as its anyway a no-fee card.
Caution: High value/Business spends on this card may get your card cancelled.
6. RBL Zomato Classic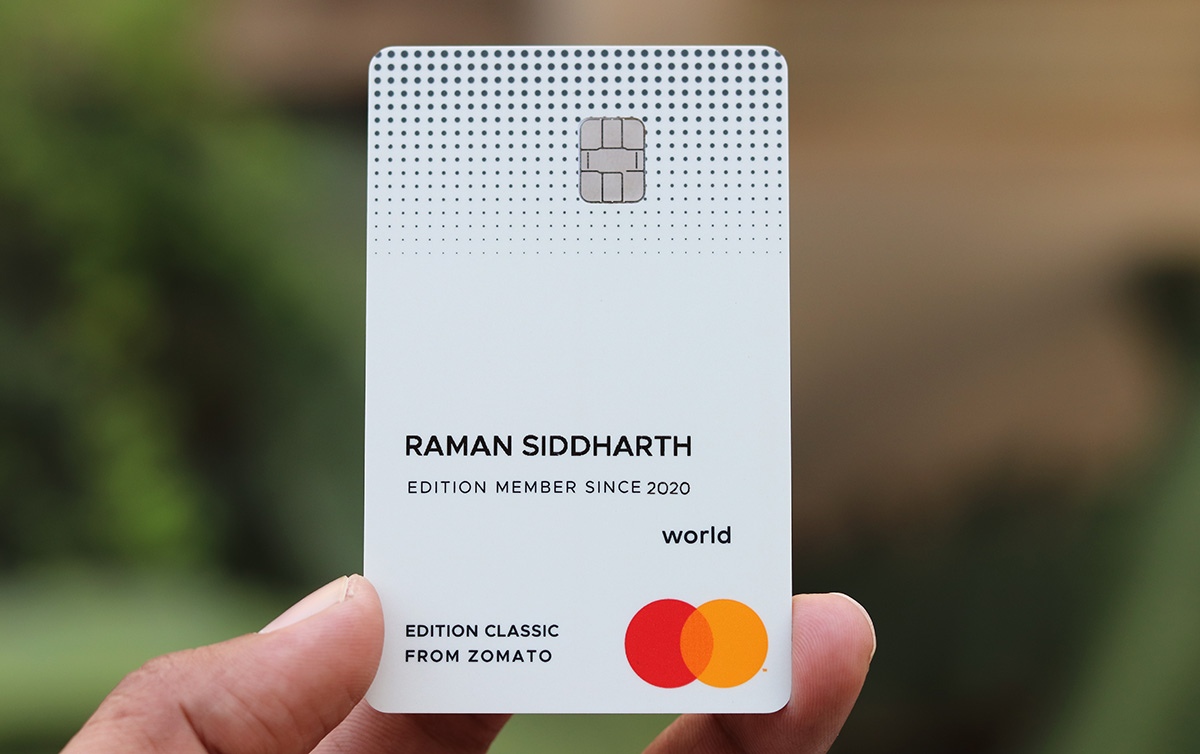 Reward Rate: 1.5% – 10% (as Zomato Credits)
Joining/Renewal Fee: Rs.500+GST
If FREE food is something on your mind, RBL Zomato Classic Credit card is all that you need. It's one of the easiest to get approved, even without RBL bank a/c.
They follow the Aadhaar authentication process which is buttery smooth and works like a magic. The entire process hardly takes ~3 minutes and it is one step ahead of Amazon Pay credit card when it comes to onboarding experience.
However, note that this card is currently on Invite-only basis and should be available for all in a matter of few weeks.
Note: Edition Cash accrual/redemption issues were fixed by Feb 1st week.
Other cards to consider:
Axis Flipkart card may also be good for some, Ola Money Cards are bit devalued lately, SBI Paytm cards maybe good only for Paytm spends. HDFC Millennia may help with merchant offers.
Best Premium Credit Cards
Premium credit cards comes into picture when your lifestyle has pinch of luxury factor to it. It comes with more travel benefits like domestic and international lounge access, better reward rate, etc.
Suggested income range: 12 Lakhs+
Suggested spend range: 6 Lakhs+
7. BOB Eterna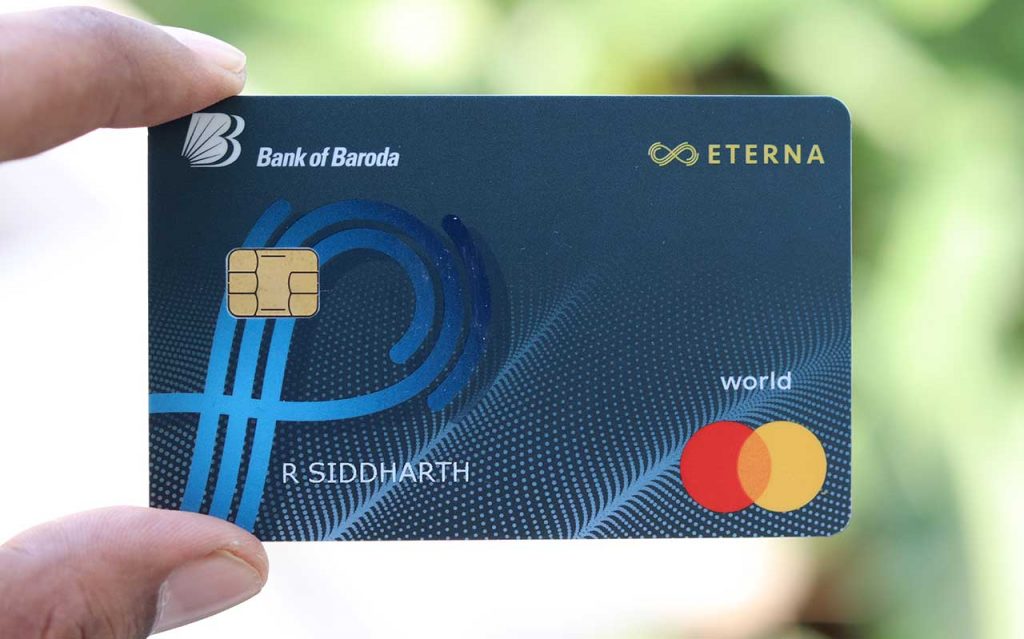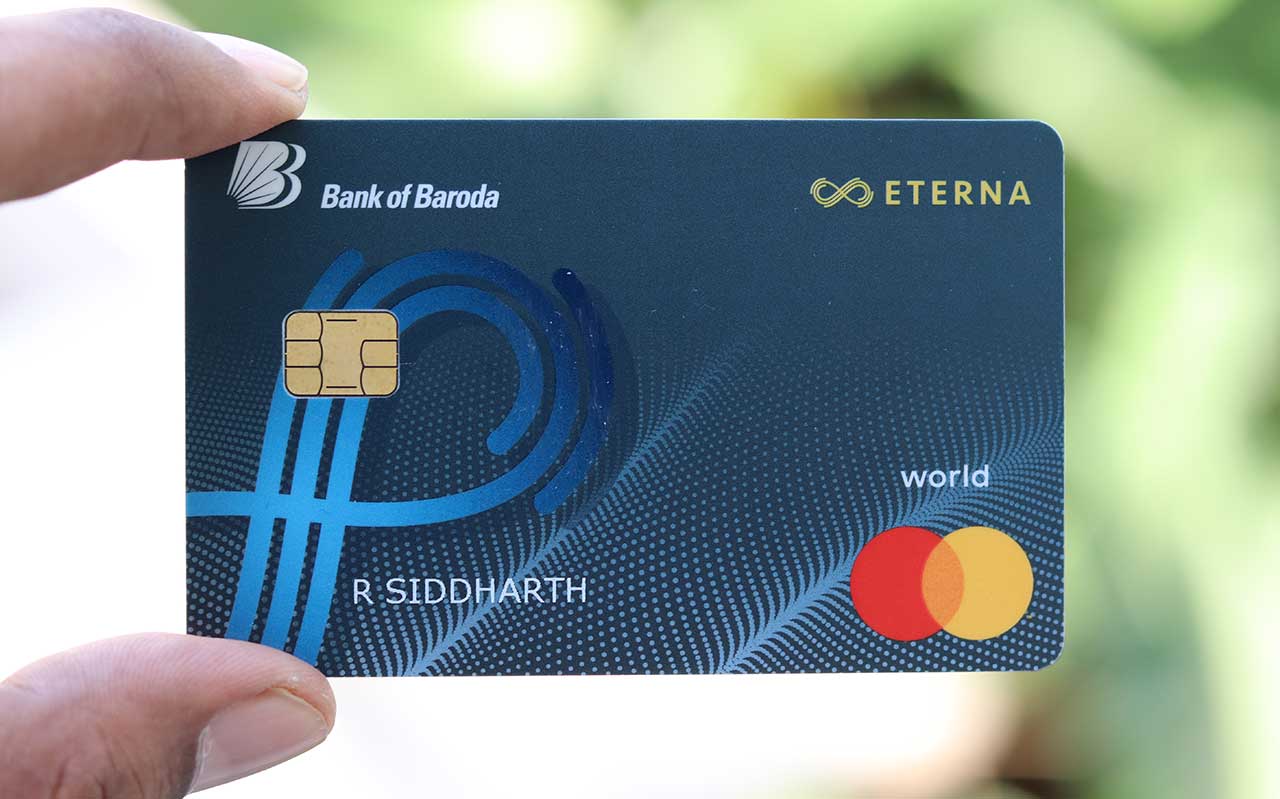 It's undoubtedly a wonderful premium credit card product for those who do majority of spends online, as 3.75% return on spend is highest ever one can get on a premium credit card.
You get unlimited domestic lounge access and premium customer support on top of that. Also recently coming up with very good merchant offers.
8. HDFC Regalia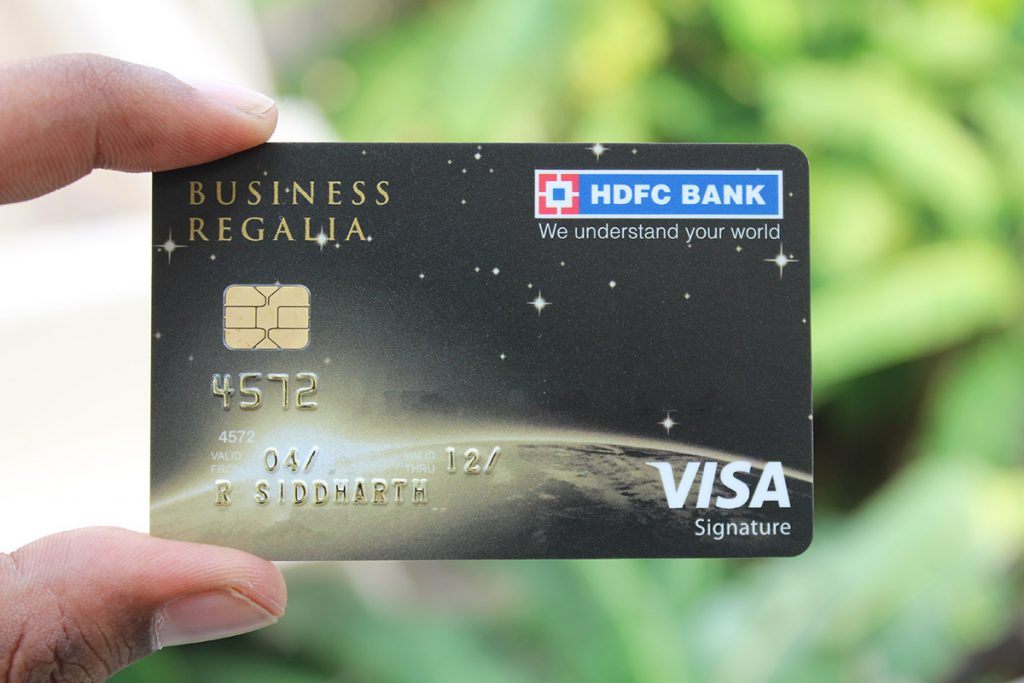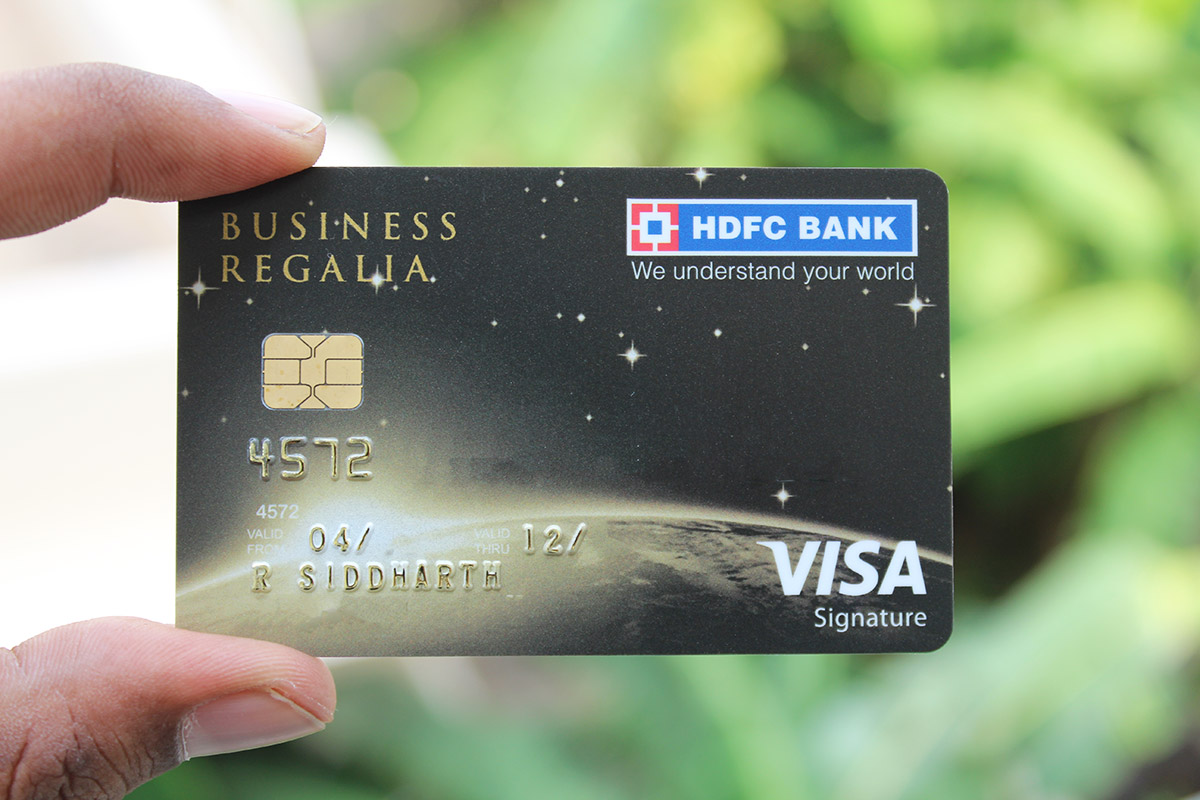 Reward Rate: 1.3%-13%
Joining Fee: 2500+GST (Usually First Year Free)
Full Review: HDFC Regalia Credit Card Review
Note: New HDFC applications are temporarily not being taken. But you can still upgrade, if you've other HDFC cards.
It's HDFC's flagship credit card and has its name and fame for many years in the industry. It is an upgraded version of Regalia First.
HDFC Merchant offers, Low foreign currency markup fees on international transactions and the milestone benefits are some of the advantages.
Most importantly, its the stepping stone for HDFC super premium cards and also gives access to HDFC merchant offers.
Note: While HDFC doesn't take fresh applications, upgrades are still happening for existing customers.
9. IndusInd Pinnacle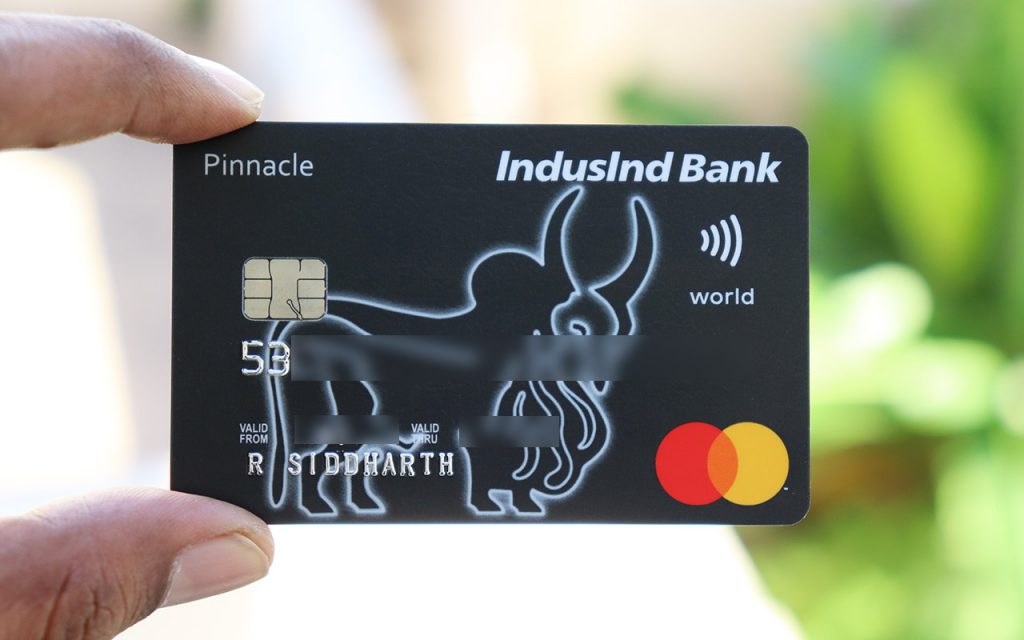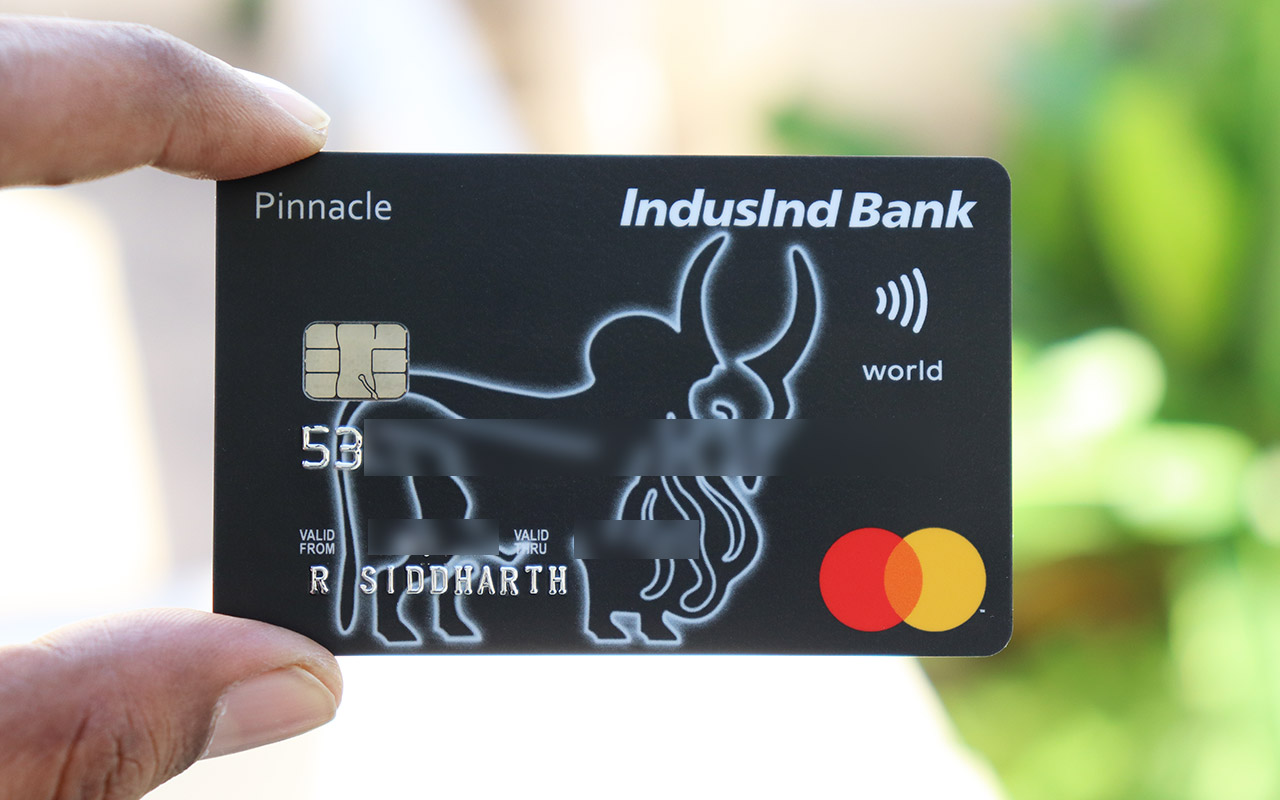 If most of your spends are online, consider getting Indusind Pinnacle Credit card, as you get amazing return on online spends which is cash equivalent.
It recently gained attention in 2020 due to better availability with low joining fee & welcome benefits. Moreover as pandemic has puts a stress on travel rewards, stmt. credit look lot better for some.
10. Amex Gold Charge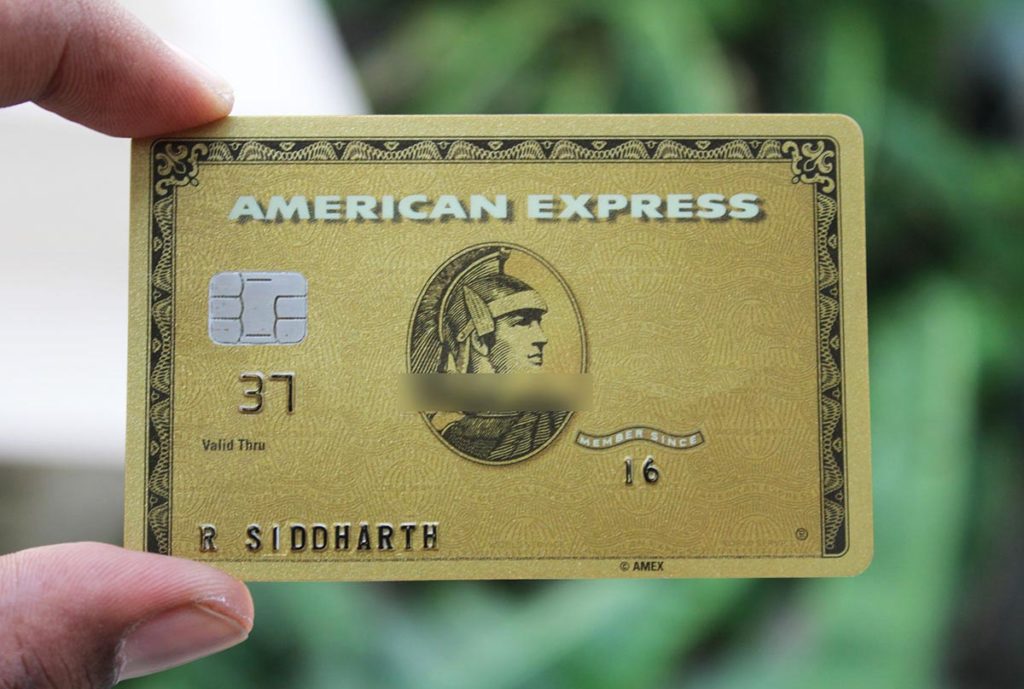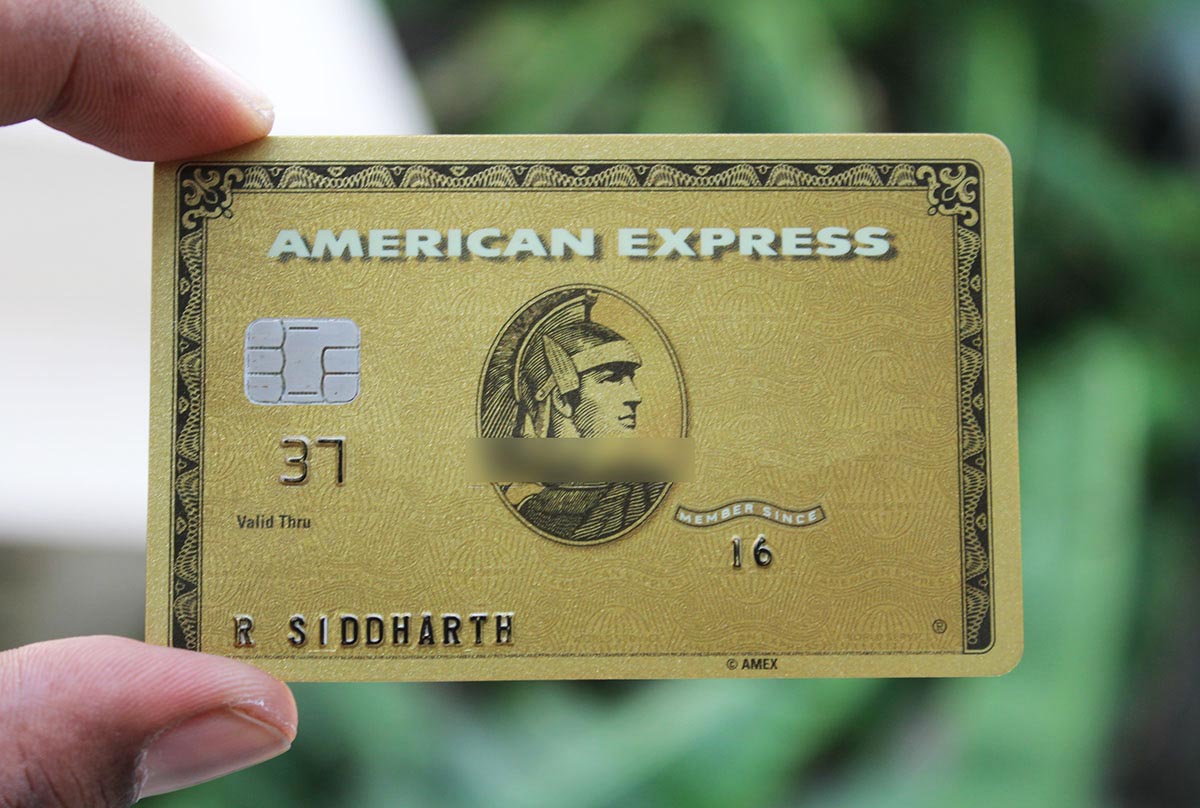 Reward Rate: 1%-10%
Joining Fee: Rs.1000+GST
Note: New Amex applications are temporarily not being taken as per RBI directive.
While Amex MRCC serves the purpose for most, Amex Gold Charge Card makes sense if you need more buying power in hand.
You may also have both MRCC+Gold charge to speed up the 18K or 24K redemption.
Check out 5 Reasons Why You Should Have an American Express Credit Card. Remember, its a "Charge Card" and not a "Credit card", hence no EMI options.
11. Axis Select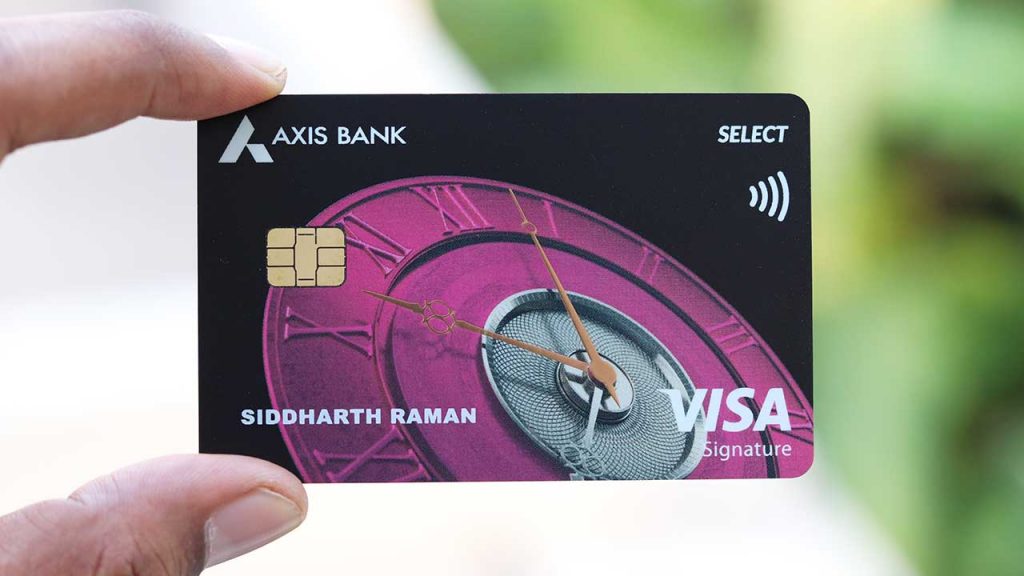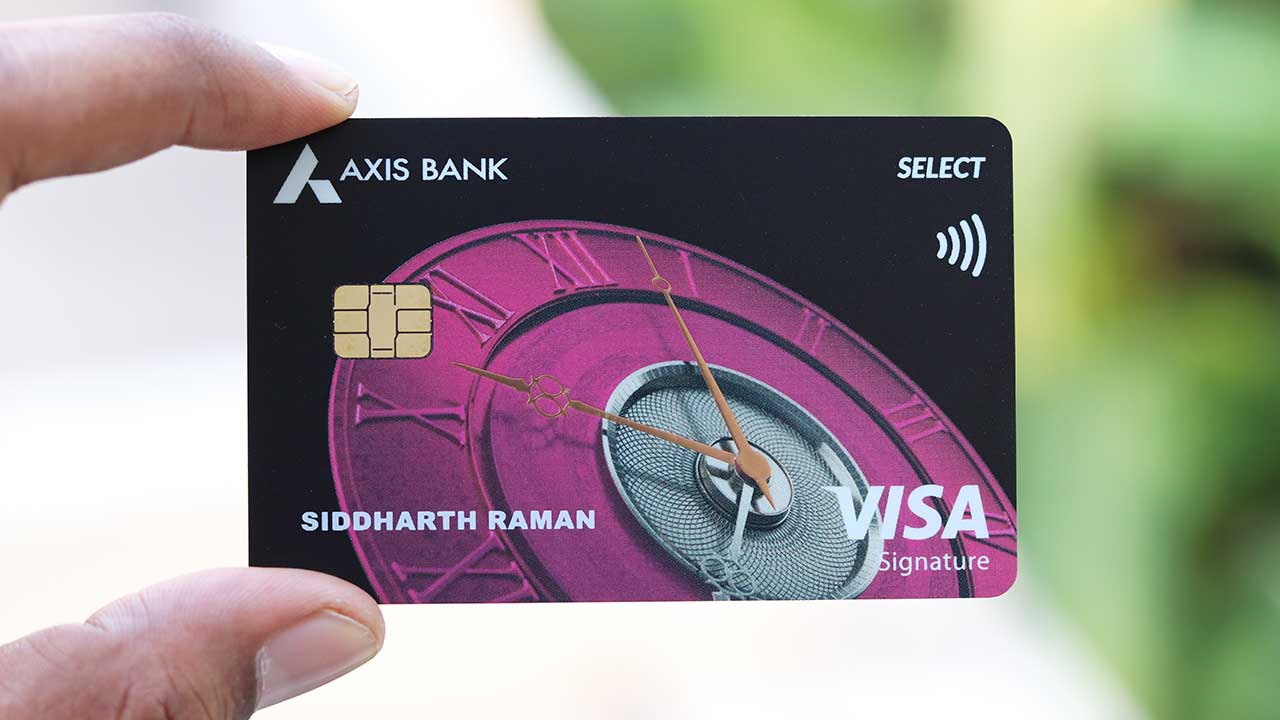 Axis select comes with a beautiful design & decent rewards along with airport lounge & golf benefits. It's a very good lifestyle credit card for Axis bank customers.
You may use it to avail 40% off on Swiggy orders which alone would help you save over Rs.4000 a year.
12. IndusInd Iconia (Amex)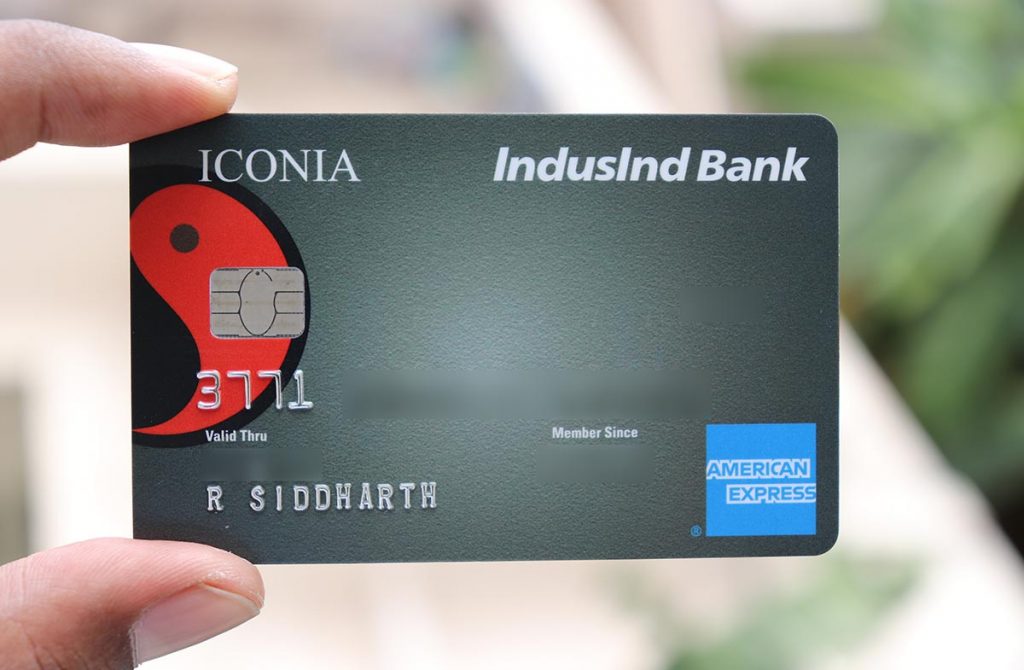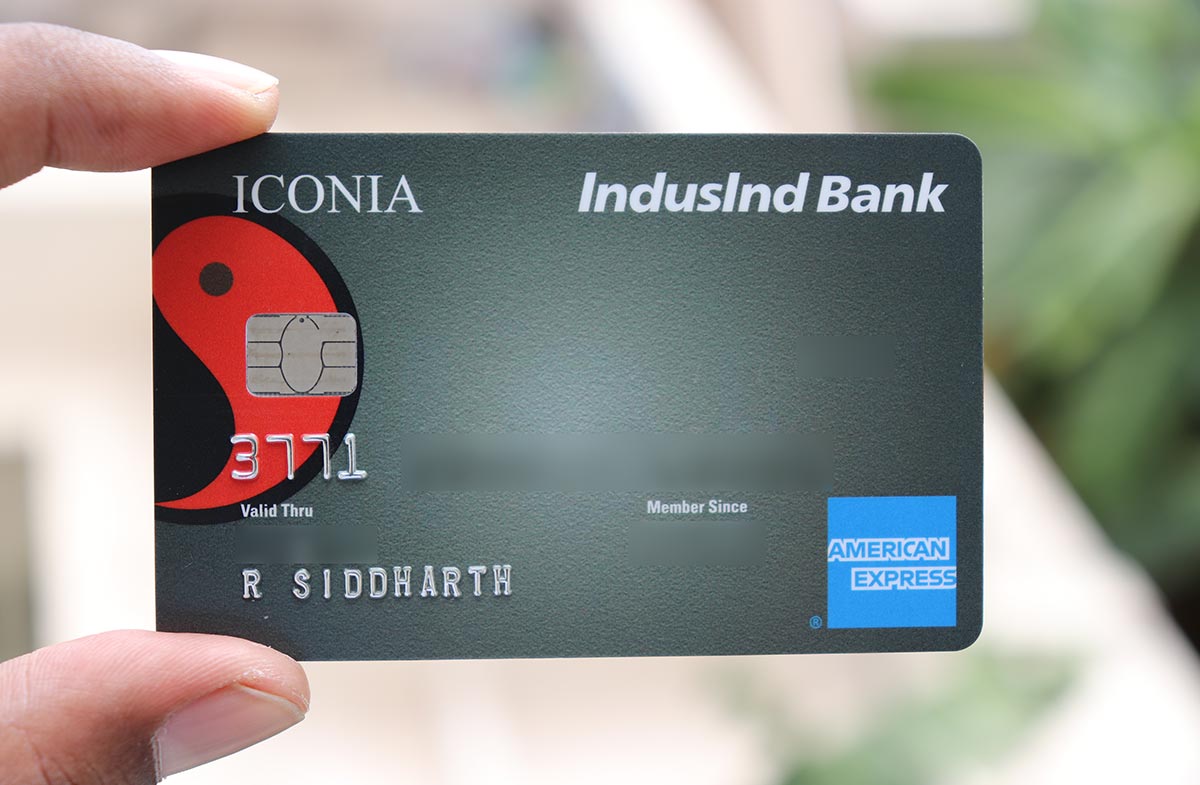 IndusInd Iconia Amex is known for the 2% reward rate on weekend spends, Amex Offers & other spend based offers from Indusind.
If you can time the spends on weekends, this is a very good credit card to hold. But remember that Indusind credit card systems are not so great at the moment to be used as a primary card.
Other premium cards to consider:
You may also go for HDFC Diners Privilege if you love 10X rewards, SBI Elite if you love movies amid Covid-19 and finally SBI Prime if you could still make use of the accelerated rewards.
Best Travel Credit Cards
When your life has good amount of travel, that's when you need to have these exclusive Travel credit cards. Travel credit cards are designed in such a way that you get travel vouchers/points instead of cashback.
Also remember that, most Premium & Super Premium Credit Cards serve as a travel card in many ways.
13. Amex Plat Travel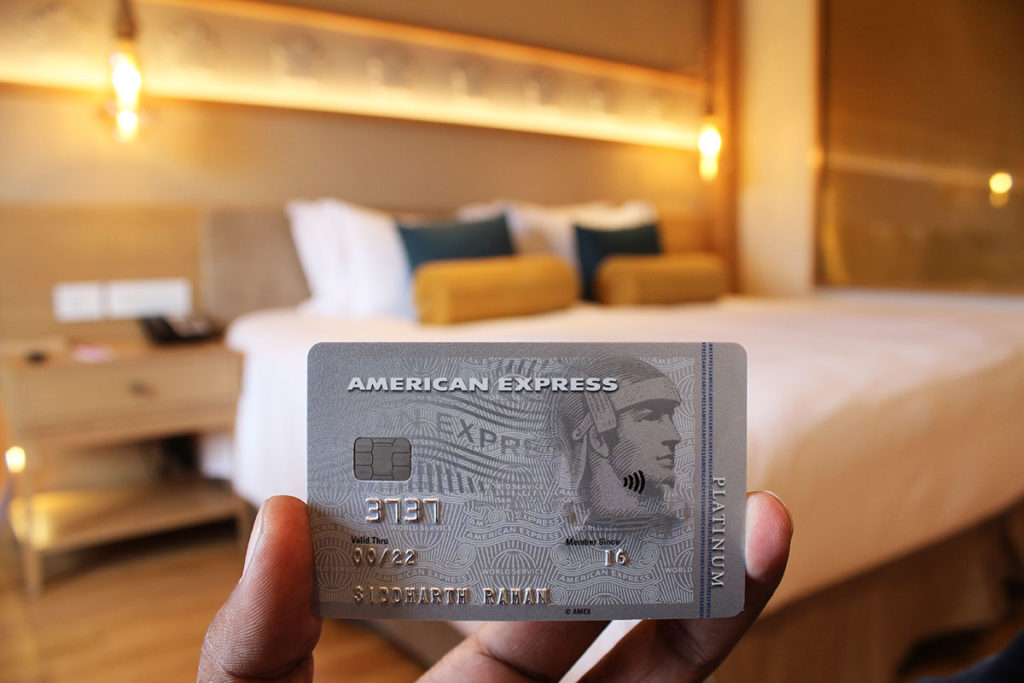 Reward Rate: 6% to 8% (depending on redemption)
Joining/Renewal Fee: Rs.3,500+GST FREE (Limited Period Offer)
Note: New Amex applications are temporarily not being taken as per RBI directive.
American Express Platinum Travel card is the best travel credit card in the country, hands down! It still stands good even after the recent changes in redemption options.
I personally enjoy using this card as it helps me to stay at one unique Taj property every year by using the complimentary Taj Vouchers.
14. Axis Magnus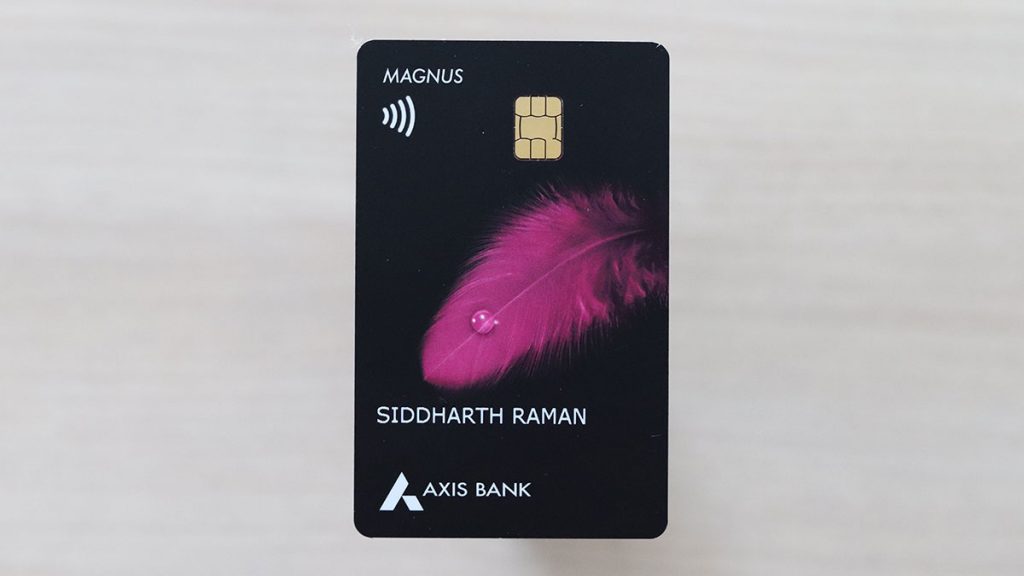 Reward Rate: 1.2%-2.4%
Joining/Renewal Fee: Rs.10,000+GST
Axis Bank's newest offering in premium travel segment gives you new airport experiences, like breezing through airport queues with their complimentary airpot meet & greet services, which is highly useful for our safety at times like this.
15. SBI IRCTC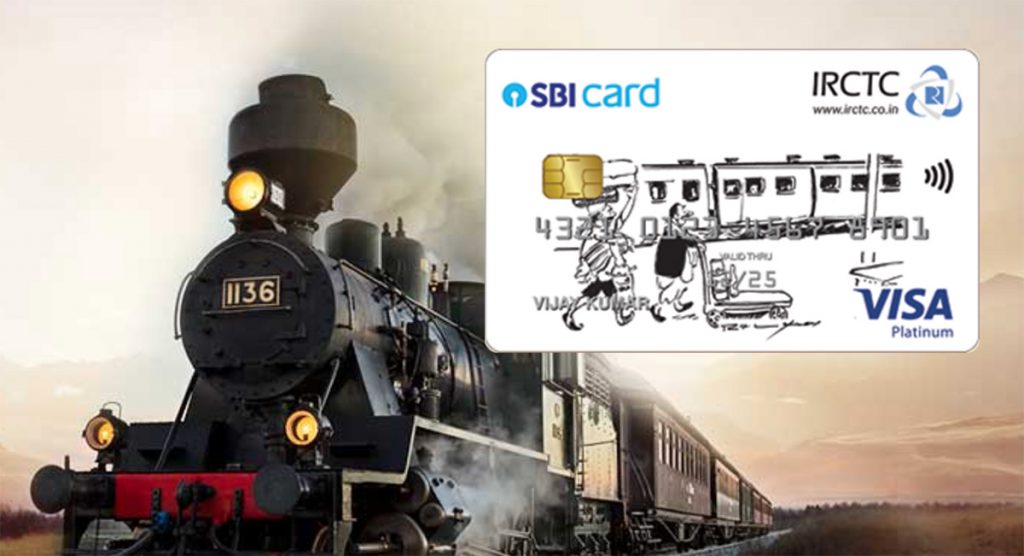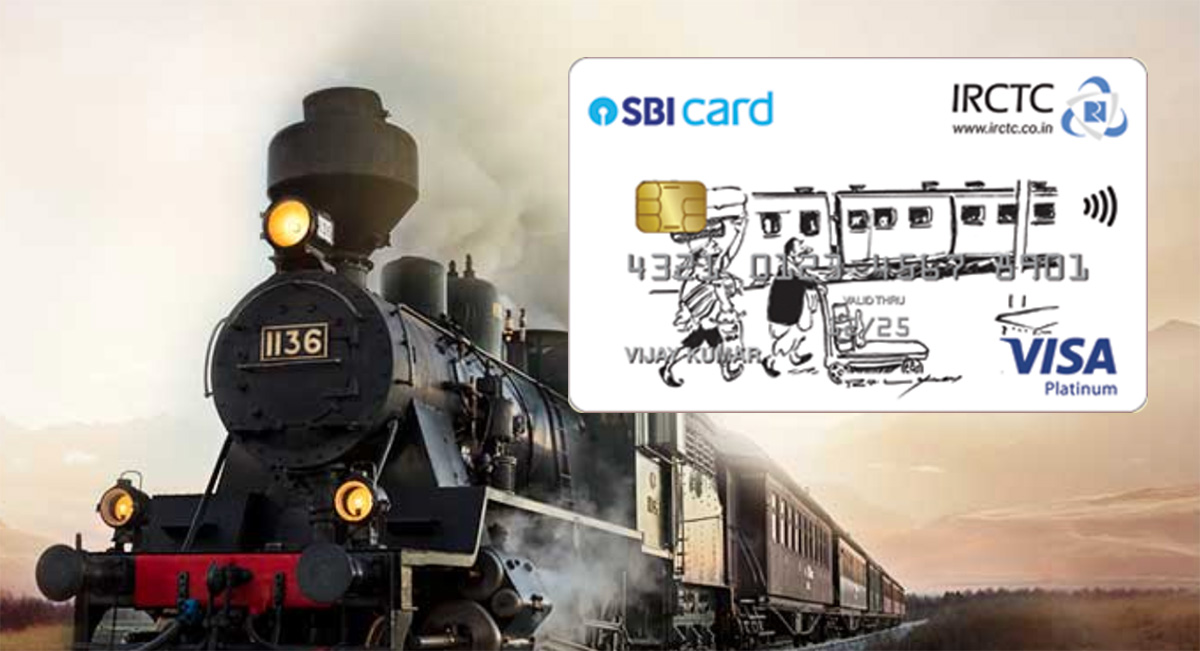 With SBI IRCTC credit card, you have a chance to save upto 10% on your train tickets and redeem them back for train journeys. If you travel by Indian railways very often (40+ trips annually), consider going for this card.
SBI also has the expensive SBI IRCTC Premier card but you need high IRCTC spends like >50K a year for "self" to maximize the value. So for most, the Platinum variant is sufficient.
Best Airline Credit Cards
If you're a frequent traveller, you might also need to get one or more of the best Airline Credit cards. Airmiles/Airlines credit cards makes sense if you fly frequently with a specific airline.
I've kept the list short, assuming that you would fly less due to Covid. I've also excluded cards for international travel, for obvious reasons.
16. Axis Vistara Infinite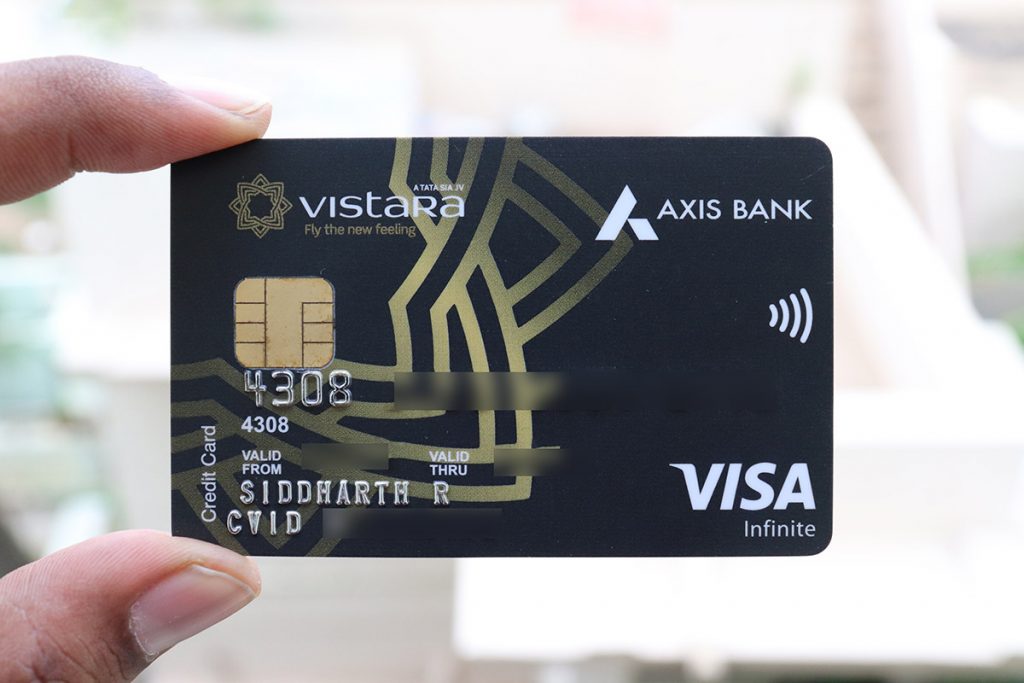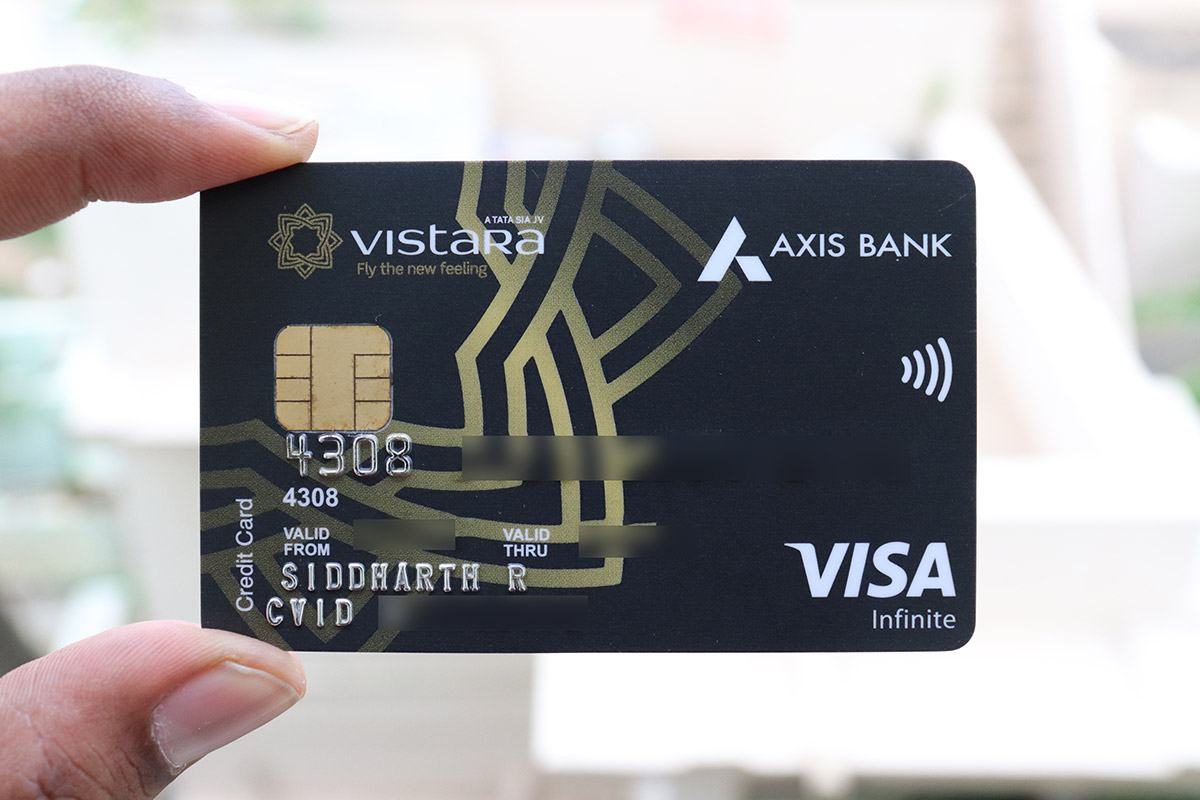 Axis Vistara Infinite is one of the highly rewarding Airline credit card. Apart from the welcome voucher, this card gives upto 4 Business Class vouchers based on your spends with unbelievable reward rate.
Apart from that, you also get Club Vistara Gold membership, which is not available elsewhere.
17. SBI Vistara Prime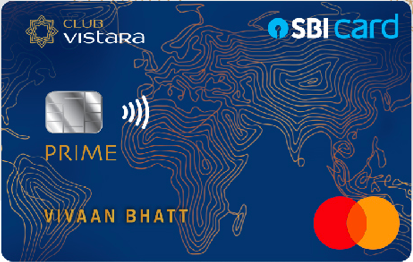 If you feel Axis Vistara Infinite is beyond your reach due to high joining fee, you've an option to go for the Club Vistara Prime that gives you complimentary Premium Economy tickets on Vistara.
While Axis Bank too have Vistara signature for this same purpose, SBI variant gives slightly better reward rate.
Best Super Premium Credit Cards
Super premium credit cards are those that comes with higher reward rate, higher credit limits, unlimited lounge access, better card linked benefits & much more perks that you would need to run a premium lifestyle.
Suggested income range: 25 Lakhs+
Suggested spend range: 10 Lakhs+
18. HDFC Infinia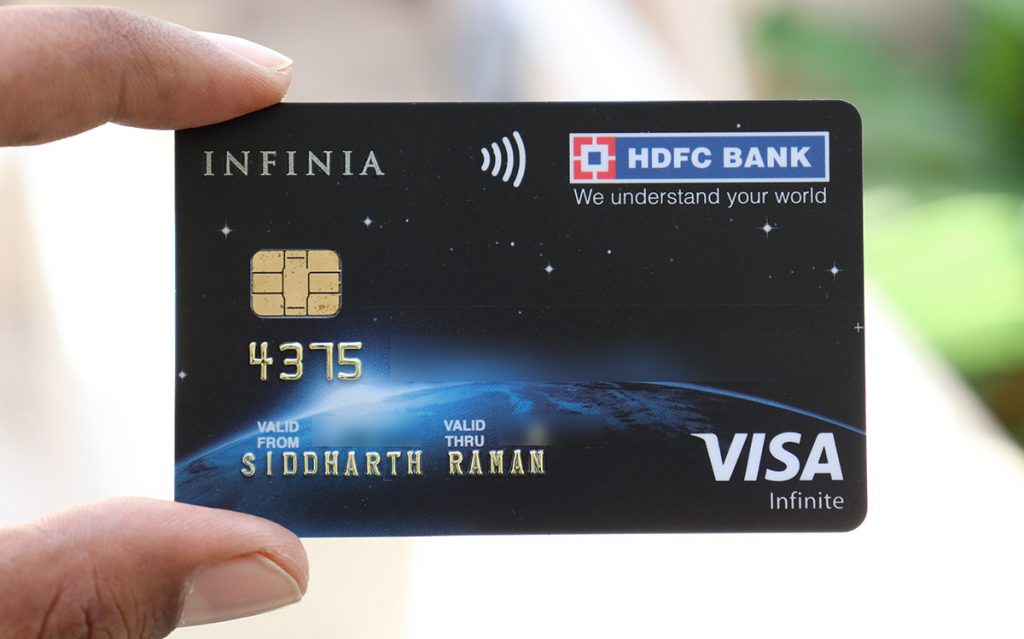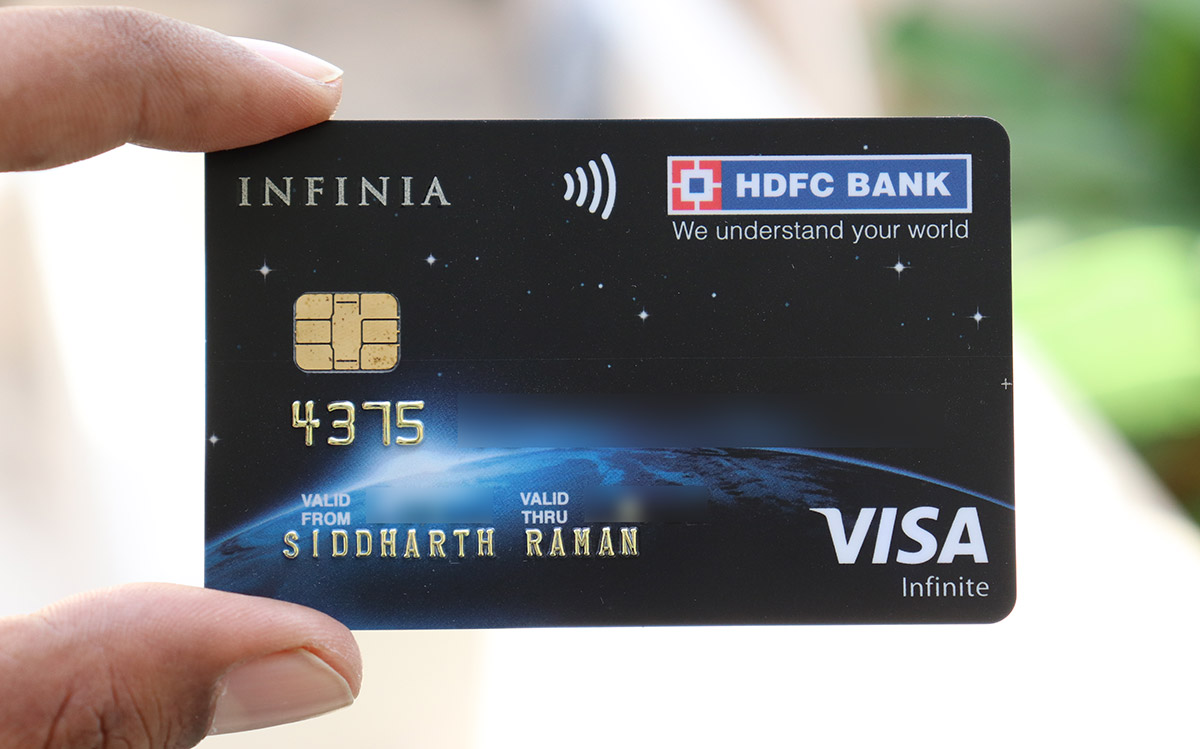 Reward Rate: 3.3% – 33%
Joining Fee: Rs.10,000+GST (First Year Free usually)
Full Review: HDFC Infinia Review
Note: New HDFC applications are temporarily not being taken as per RBI directive. But you can still upgrade, if you've other HDFC cards.
India's most popular Infinia Credit Card comes with amazing reward rate and premium customer support. The 10X rewards program with select merchants makes it one of the highest rewarding credit cards in the country.
That aside, HDFC also sends spend based offers from time to time, so you may get accelerated return on your spends.
19. Amex Platinum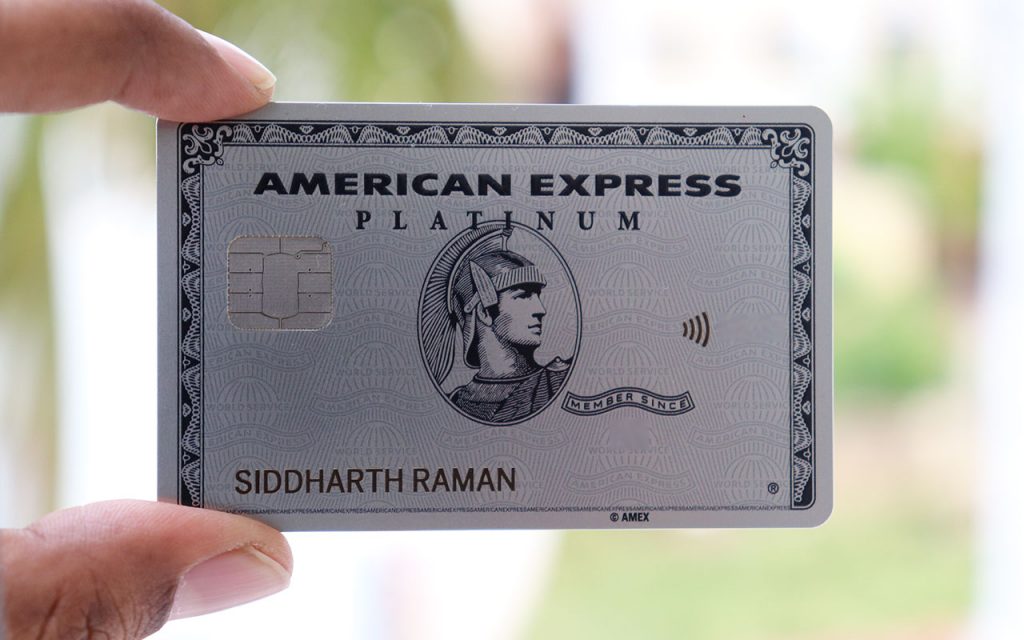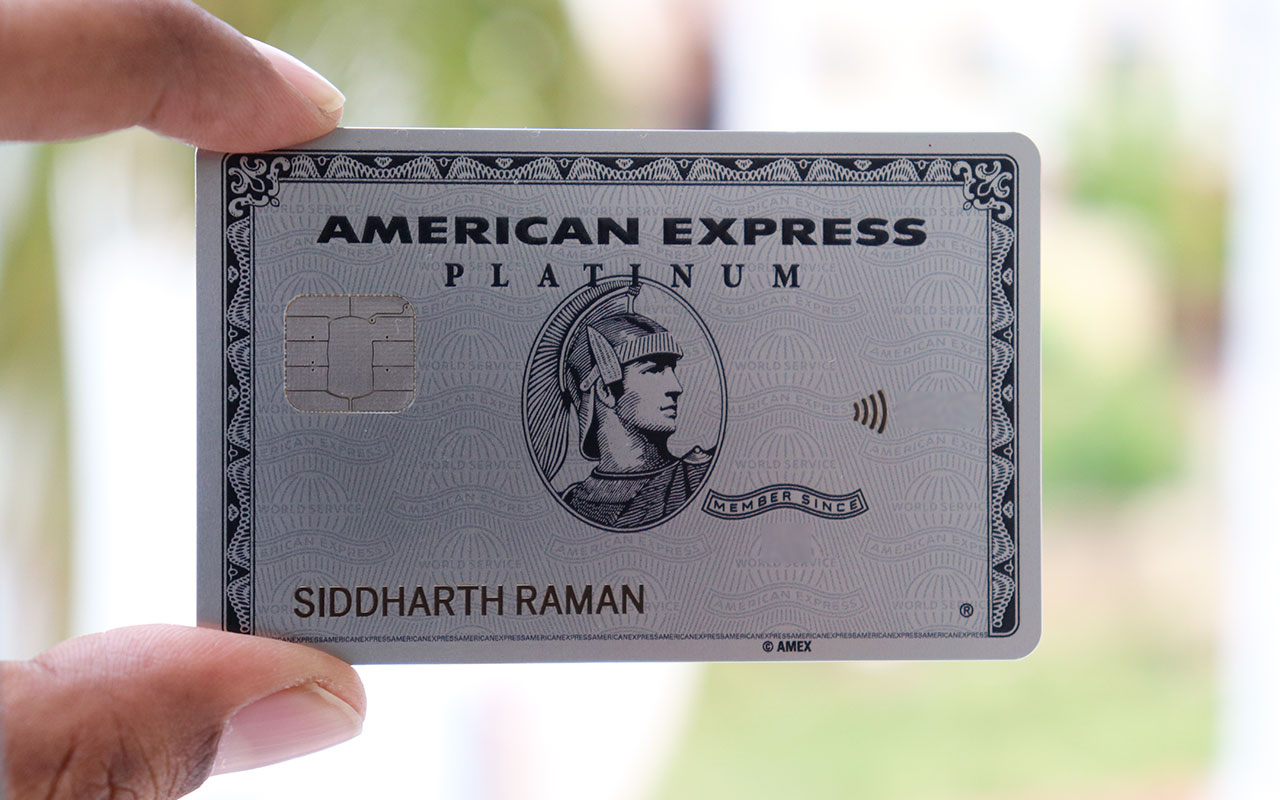 Reward Rate: ~1.25%
Annual fee: Rs 60,000+GST
Full Review: Amex Platinum Charge Card Review
Note: New Amex applications are temporarily not being taken as per RBI directive.
This card is entirely different from any other card that you see here. That is because, this card gives you returns via benefits over rewards, like: hotel privileges, discounts on travel, first class upgrades, concierge, etc.
That said, in Jan 2021 & all through 2020 we've seen mind-blowing non-travel offers due to Covid situation. So, for rest of 2021 too you may expect such wonderful 100% cashback offers.
Overall it's an amazing card for someone who loves luxury travel, concierge & premium support.
20. HDFC Diners Black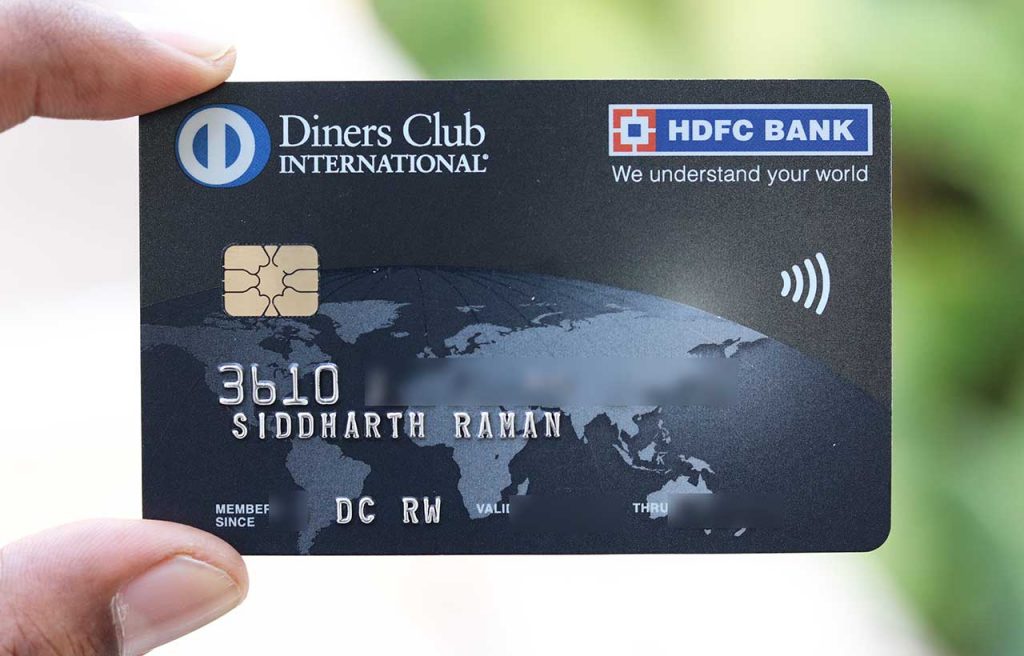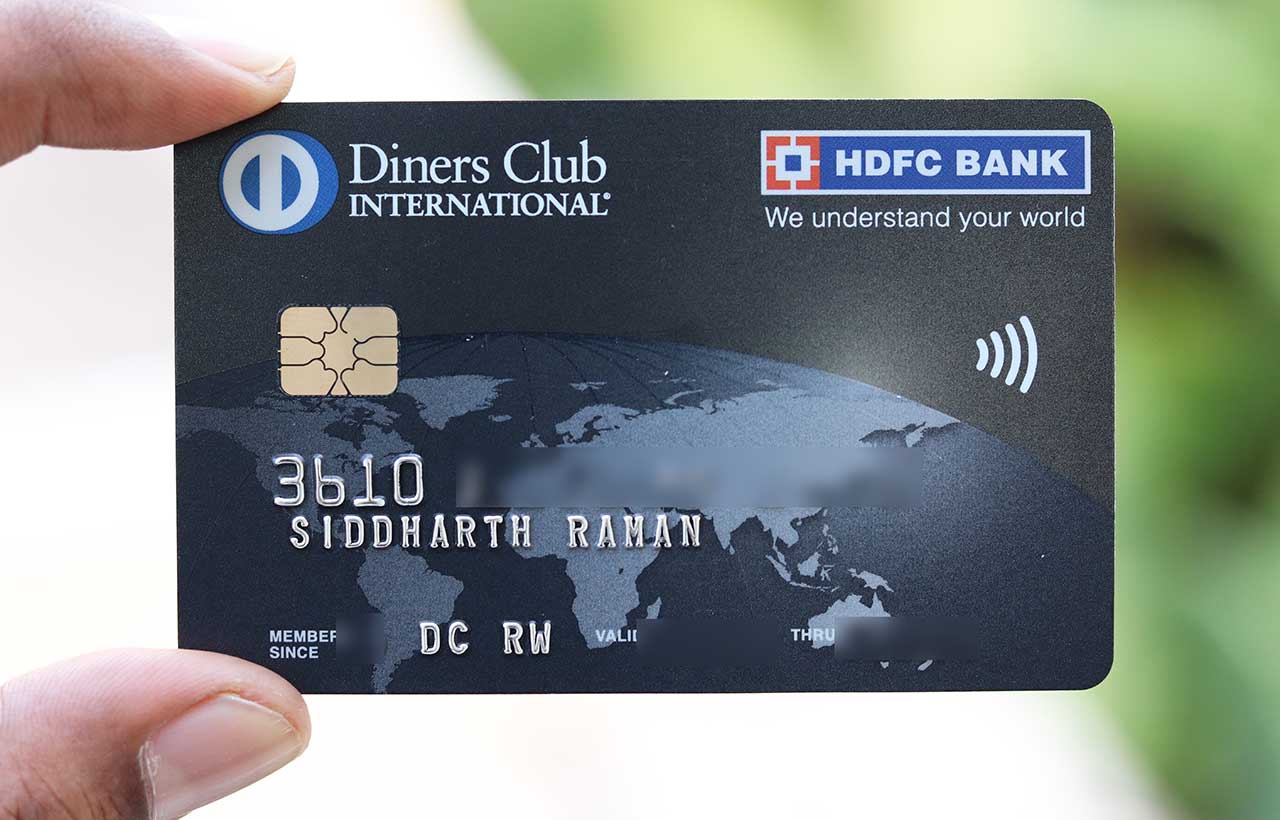 Reward Rate: 3.3% – 33%
Joining Fee: Rs.10,000+GST (First Year Free usually)
Full Review: HDFC Diners Black Review
Note: New HDFC applications are temporarily not being taken as per RBI directive.
With its lucrative 10X reward points program (Diners + Smartbuy) & monthly rewards, its undoubtedly one of the best Credit card in India, especially for travellers & frequent online shoppers.
Only downside though is lower acceptance of Diners cards in India compared to Visa/MasterCard, which means, you have to keep a backup card handy.
21. Standard Chartered Ultimate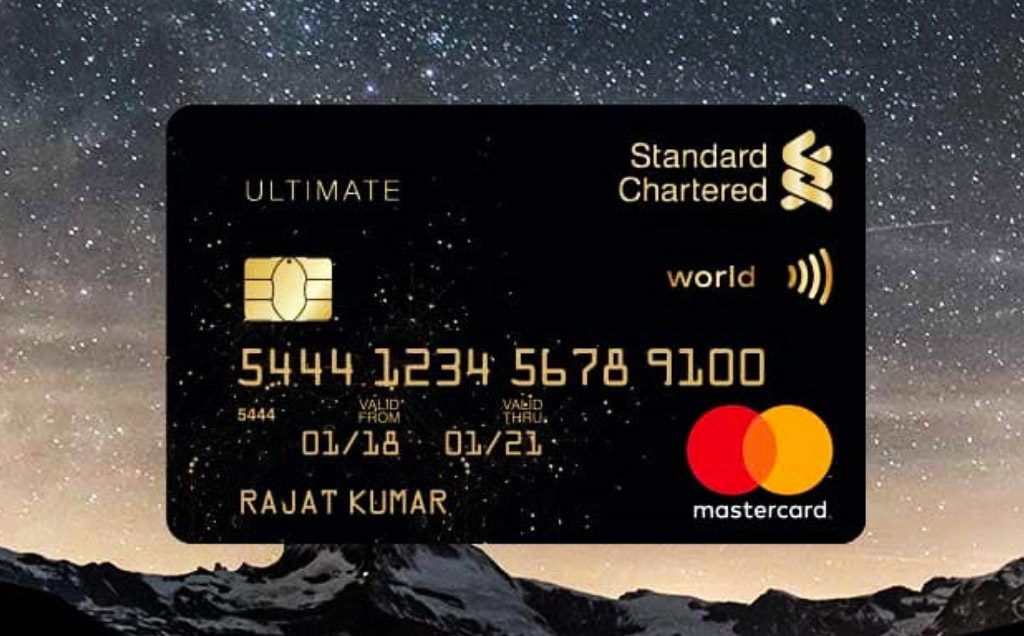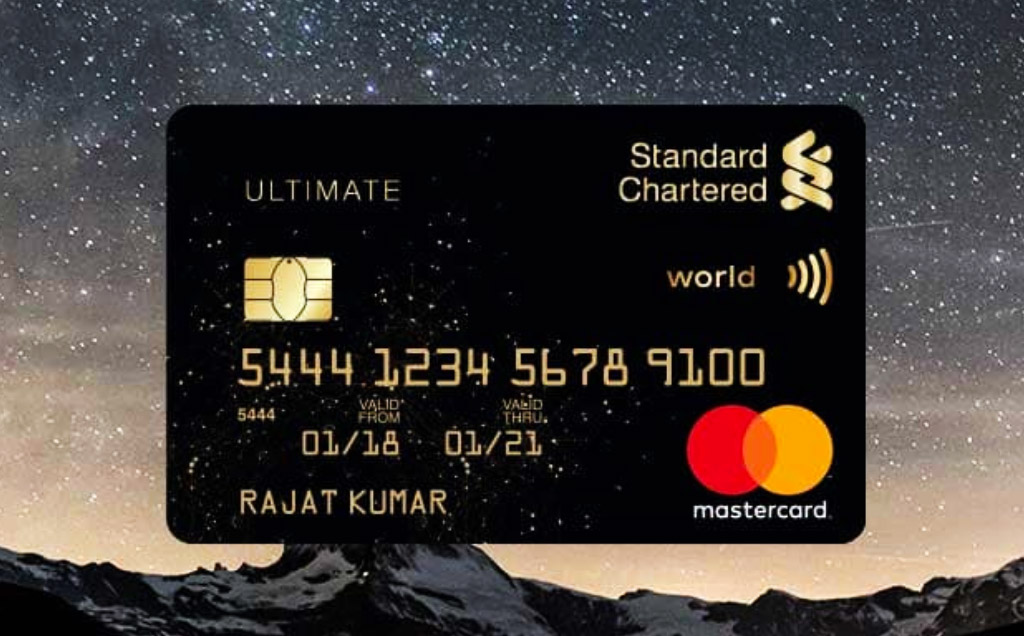 Just like HDFC Infinia/Diners Black, Stan. C Ultimate card too comes with 3.3% reward rate. The USP of this card is that you get reward points on almost any spend.
While it still comes with decent redemption options, cash-equivalent redemptions like Amazon vouchers are not available at the moment.
Other Super Premium cards to consider:
Citi Prestige may still be good for some due to its merchant offers, ICICI Emeralde Amex may be relevant for select set of travellers and Yes First Exclusive may be good just for the lounge access.
Best Fuel Credit Cards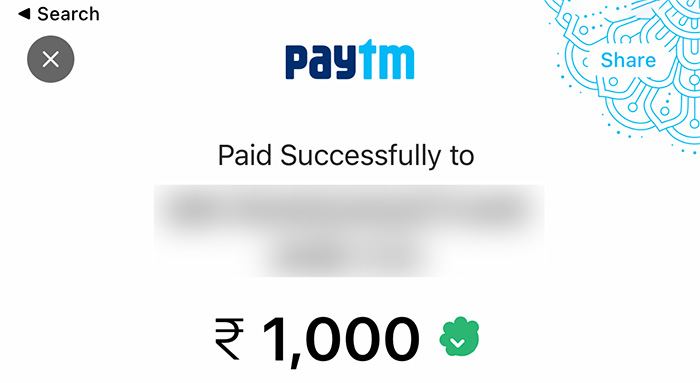 There are about 7 decent fuel credit cards in the market issued by various banks, but my friend, let me tell you the fact: None of them are worth it, including the recently launched SBICard Octane.
There are many reasons for this and it needs an article of its own. But the important point is, most of us wont have significant fuel spends and hence its not worth your time to spend on maximising rewards on such low spends.
So the easiest way is to load wallets using one or more of the above listed cards (depending on your spends) and pay for fuel from that.
For ex, You can use Amex MRCC+Amex Gold Charge+BOB Select to load Paytm Wallet and pay for the fuel & enjoy the cashback too.
If Paytm charges you a convenience fee, try loading via Zomato/Uber which works for some. Or, you may also try other wallets which your nearest fuel station supports.
This way you can easily enjoy over ~4% return on fuel spend and you still get good rewards everywhere, whereas your best fuel card wont reward you for non-fuel spends.
You will also end up saving time by not learning/wasting time on exploring the complicated redemption process that comes free with fuel cards. 😀
FAQ's
Which is the best credit card in India for 2021?
There is no single best credit card per se, as it highly depends on your needs & spends. Though, above list gives a fair idea for every credit card seeker.
How many Credit Cards can I have?
As much as you need. Start with 2 cards if you're new to the system and increase the counts gradually based on your spends.
Which Credit Card has best customer service?
Amex & Citi are some of the best credit card issuers known for their premium support. You may also enjoy a similar treatment with any bank, as long as you take their super-premium cards.
Which Bank Credit card is best in India?
HDFC Bank is the market leader and has very good merchant offers as well. So start with HDFC and add others as per your requirement. Consider having one Amex card for a mix.
Bottomline
I've prepared the above list considering the pandemic situation and hence removed few cards which may otherwise be listed here. Yet, I've still mentioned few of those under respective segment, for your reference.
Anyway, the thumb rule is to get maximum returns via: welcome vouchers, merchant offers, spend based offers, card linked benefits & regular spends. You may decide your card keeping above in mind.
And not to forget, credit card industry in India is rapidly changing as we've seen so many new card launches within a month (Jan 2021) and so you need to be aware of the changes happening in the space to make the most out of your credit cards.
Hence, consider updating your strategy at-least every ~4 months to stay in the trend and it's also wise to have an eye on the upcoming credit card launches.
You may also sign up for email newsletters (pop-up) to get weekly updates (starting soon) on latest happenings in the industry.
---
P.S. I hope the list not only gives you a wealth of information about various credit cards but also a visual treat to your eyes.
It took me a lot of time and effort to create this list. This would help you to save at-least few thousands if not in lakhs. If you wish to say thanks, you may do so here: buy me a coffee.
That would help me to put further effort on upcoming content. Thank you!