American Express India is aggressive in promoting Metal card since 2019 as they sent out the upgrade offer to "almost" everyone with 125K points as welcome bonus, instead of the usual 100K points. Now they've re-started the same upgrade offer on metal card. Here are the details,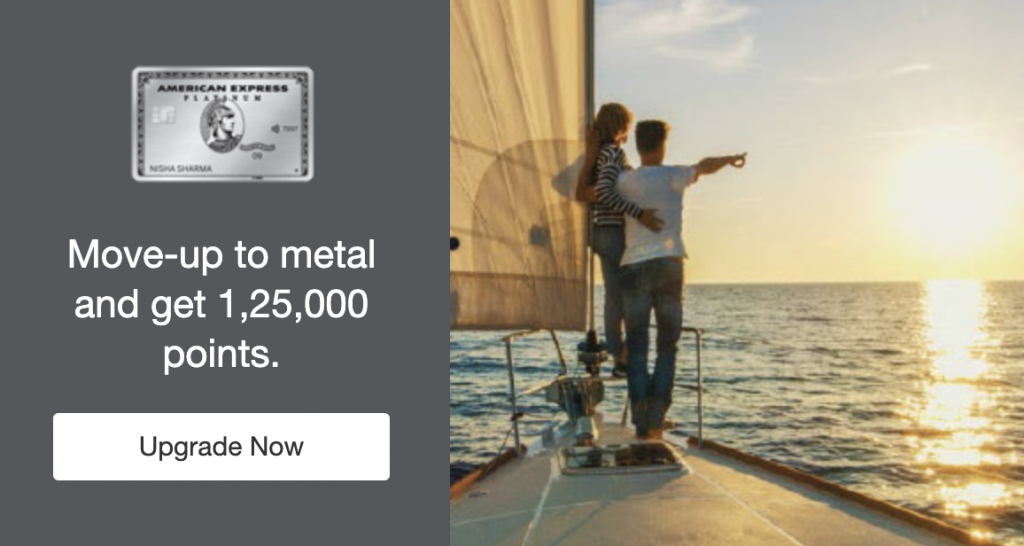 Upgrade Offer Details
Joining Fee: Rs.60,000+GST = Rs.70,800
Welcome Offer: Get 1,25,000 Membership Rewards® points on upgrading to the Platinum Card & upon spending Rs. 90,000 on the Card in first 3 months of Card membership. (100K regular points + 25K points extra)
Renewal offer: Rs.20,000 worth Taj Vouchers on first year renewal.
The renewal offer was also there for a while till Jan, but now it seems they've extended it as well.
This maynot be the best upgrade offer as few of them were able to grab the metal card for 35K+GST joining fee (by swapping jet card) and lock in that low fee for life – which is amazing but this may not return anytime soon.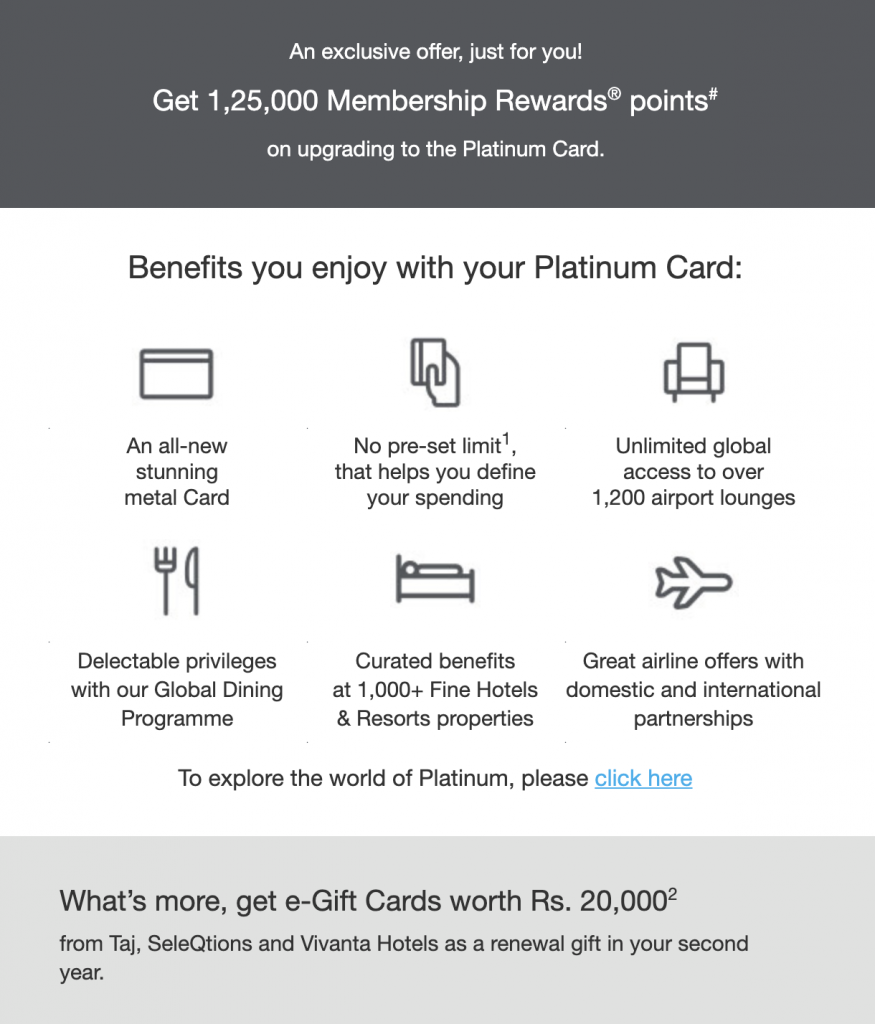 Should you go for it?
For first year, its a good offer and if 50% bonus marriott transfer offer shows up this year too, you would be lucky as you could get a value of Rs.93K – Rs.187K (on 70K fee) if you redeem the points with Marriott Hotels.
That aside, getting value on regular spend or via benefits that comes with the card demands a lifestyle and not just spends. Do have a look at the Amex Platinum Charge Card review for more on that.
What's your take on this Amex upgrade offer? Feel free to share your thoughts in the comments below,