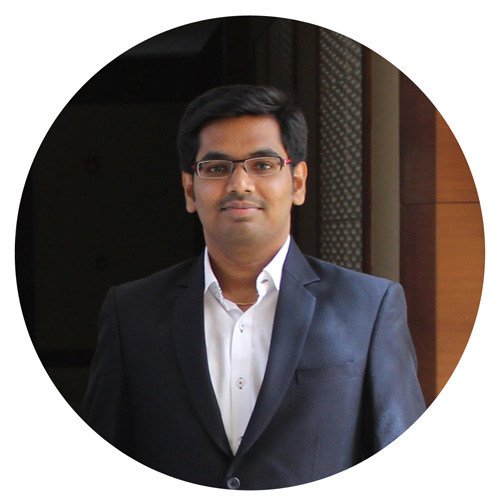 Update: Credit Card Consultancy service is temporarily down for public. Kindly use this service only if you've got a confirmation from me.
It sounds too good to be true but it is possible to rake in Millions of Reward points & air-miles and use it to travel in Luxury at mind-blowingly cheap prices most of the time, sometimes even at FREE of cost. For example, I booked an entire trip to vietnam all for just Rs.3,700. I fly domestic business class like Jet Airways Business Class, Air India Business Class  & Vistara Business Class almost at zero cost. Not just that, I have also been flying internationally on Air India, Thai Airways, Srilankan Airlines & Vietnam Airlines, all in Business class, at fraction of the cost.
Who am I? I'm Siddharth from Tamilnadu – a Digital Marketer by profession & a Blogger by passion. I have over 7 years of experience in using finance products from various banks and credit card companies. Almost all my domestic & foreign travels are FREE, as they're taken care by reward points, airmiles, cashback, & hotel loyalty programs. That's all possible by using the right credit/debit cards & offers. You can learn more about me and the blog's history here.
How Can i Help you? I can review your credit card usage pattern and come up with all new strategy to save as much as possible with your cards. I'm open for any questions reg. credit/debit cards usage, airmiles accrual strategy, EMI/loans, CIBIL score and anything related to plastic money.
Kindly note that 98% of the content is already in the blog inside 100's of articles and 1000's of comments. The consultancy is one of the quickest way to find them + know about the latest in credit card industry. I respond to most consultancy calls/emails in less than 24 hrs, as long as i'm not at work (or) travelling.
What's Included in my Consultancy:
You can tap into my 7+ Yrs of Knowledge in credit card industry in matter of minutes, which includes but not limited to:
Optimizing Credit Card spend for reaping maximum reward points/cashback/Airmiles
Airport Lounge/ Priority Pass Tricks
Tips to save on hotel bookings
Impact of applying/holding multiple Credit cards
Airline Business/first class redemption's
Proven methods to improve CIBIL score fast
Proven strategy to increase your Credit Card limit to 5 Lakhs or more (for HNI's)
Tips to get approved for Super Premium Credit Cards
Availing Credit card loans/EMI @ reduced interest rates
Here's How it Works
I've two packages to meet your needs, no matter whether you spend few lakhs or a Celebrity/Businessman with spends as good as a ~1 Crore a year.
The idea is to help you save more than what you spend on the consultation fee. If you're new to this game, you could save as low as Rs.1 Lakh a year or as grand as even 10 Lakhs, based on your spends.
Professional
Single Call
₹9999
One time support
Best for anyone with spends >15L
Call time: ~45 mins
Follow up: Yes (via email)
Valid for: 2 Months
Book now
VIP

Multiple Calls
₹29999
I'm Your Concierge
Best for HNI's with Spends >50L
Call time: ~45 mins * 5
Follow up: Yes (call, email, chat)
Valid for: 1 Year
Book Now
---
Choosing the right Plan
# Professional
If you're looking for a credit card usage strategy, getting approved for super premium credit cards, optimizing your spends (or) anything and everything that's included in my consultancy as stated above, this is for you.
I'll call you on your number within ~3 working days of receiving the payment.
Additional Benefit: Avail 50% OFF on my upcoming Books & other premium content.
# VIP
Do you spend >50 Lakhs or maybe in Crores annually? Need Invite-Only Super Premium cards? Wanna fly First/Business Class with Airmiles, stay in 5 star hotels for free? Then, this is for you! Get answer to any query. I'll personally help you as much as possible to get you the right super premium cards.
I'll call you on your number within ~3 working days of receiving the payment.
Post first call, you shall also reach me 3 more times in a year for any credit card related queries.
Additional Benefit: Avail 75% OFF on my upcoming Books & other premium content.
Let me know your preferred time to call as well. I'm usually available between 3PM-9PM.
Further Support & Services:
The initial consultancy is only a starter. If you've taken any of the above consultation, you will receive lifetime periodic tips once/twice a month on your email. Additionally, you'll be entitled for upto 75% OFF (as per the plan) on any of my future premium content/books.
As featured on…