I flew Air India International Business Class an year ago on 787 Dreamliner and it was a memorable experience. Hence I wanted to explore their domestic service to see if it is in par with it. So I decided to fly Air India Business Class from Mumbai from Kochi during my recent trip in Jan 2019. Here's everything you need to know,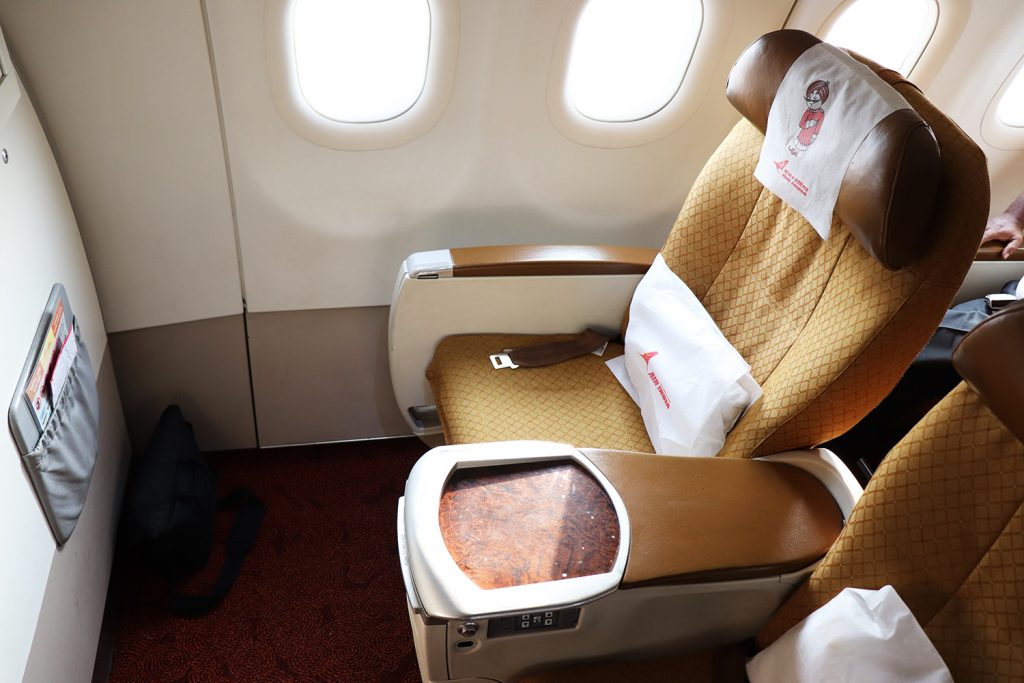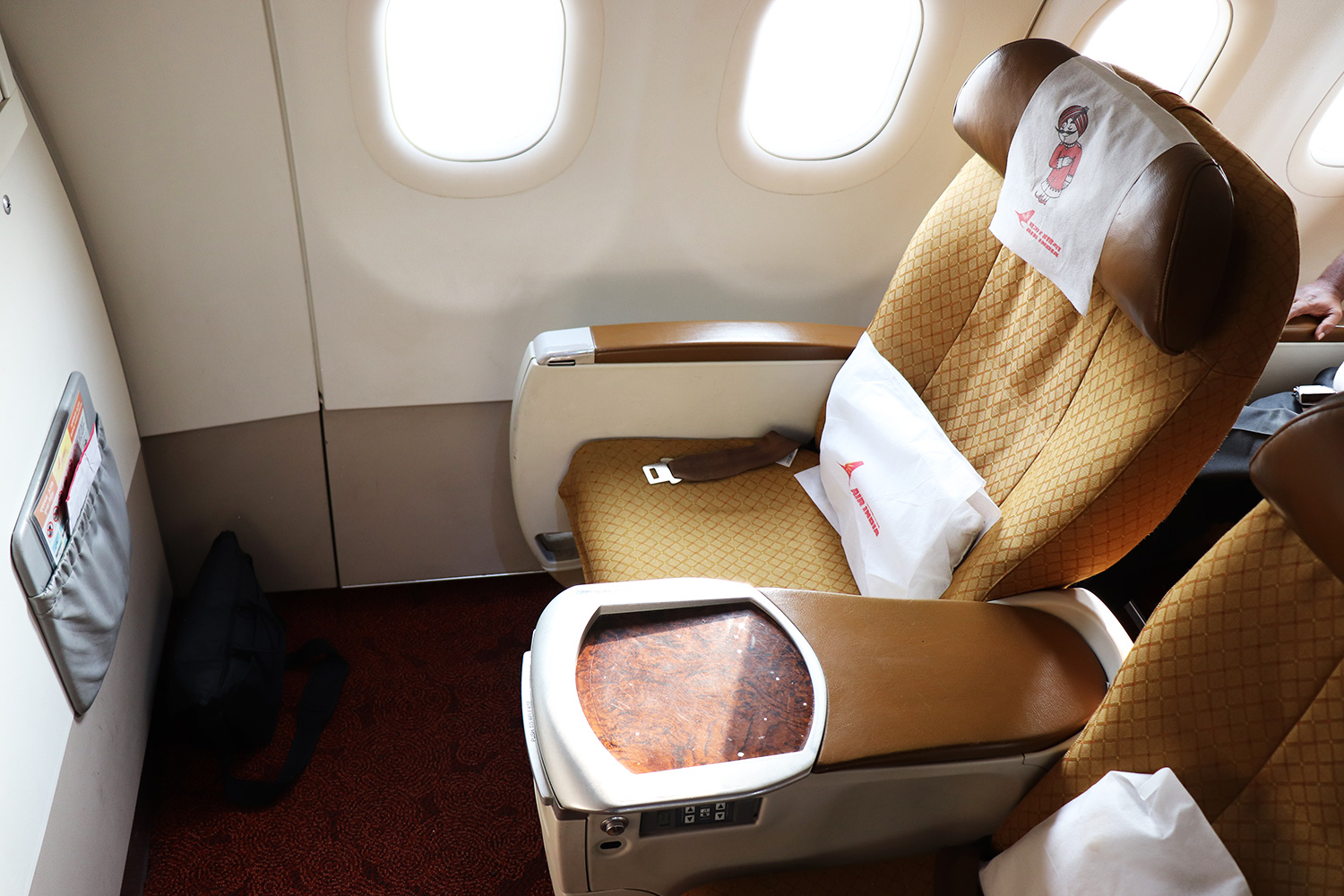 Booking
I booked the flight using AirIndia Miles that I accrued in 2017 using my SBI Air India Signature credit card. Booking was done on the website and it was all quick and easy.
Revenue Ticket: ~Rs.17,000
I Paid: 20,160 Air India Points + Taxes (Rs.315 )
Given that I value Air India miles far lesser (~50Ps), I'm happy to see that I've got a nice value with this redemption.
Flight Info
Flight: Air India AI 682
Route: COK – BOM
Seat: 1F (Business Class)
Depart: 08:15Am Arrive 10:15Am
Flight Experience
Check-in
I arrived early morning at the Kochi airport and figured out the dedicated check-in counter for Air India Business Class. But hey, there was a big queue. Looking at the passengers, you could easily say that they're not really flying business class.
So I skipped the queue and went to the counter. The agent immediately responded when I said I'm flying business class. He quickly checked-in my luggage and got my boarding pass.
Its OKAY to use the business class counter when economy lines are full, but allowing the business class counters queue up isn't fair.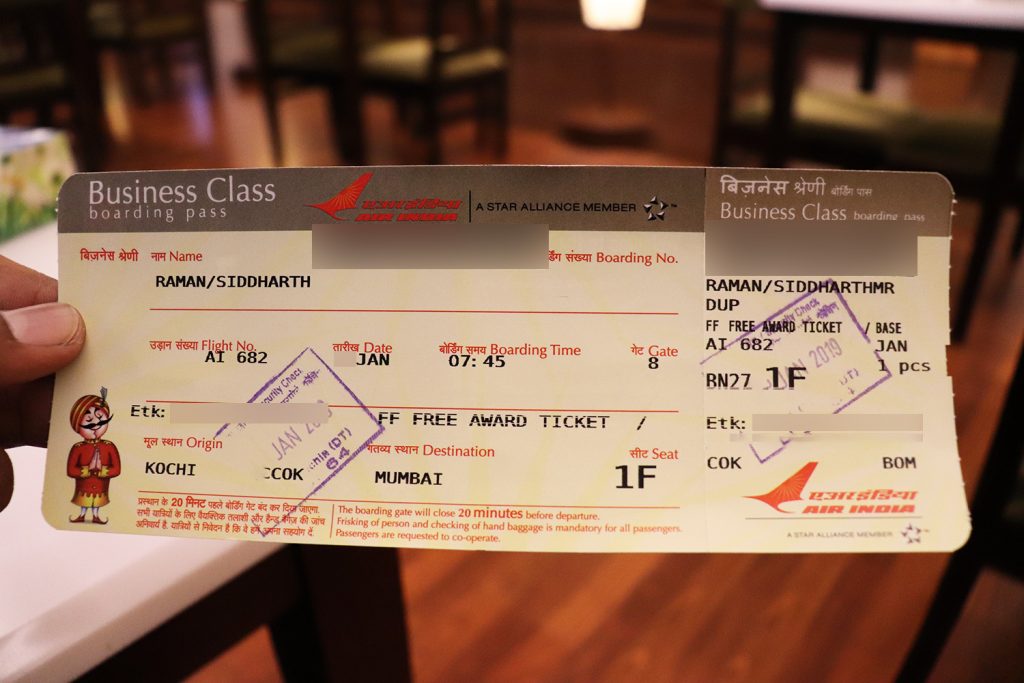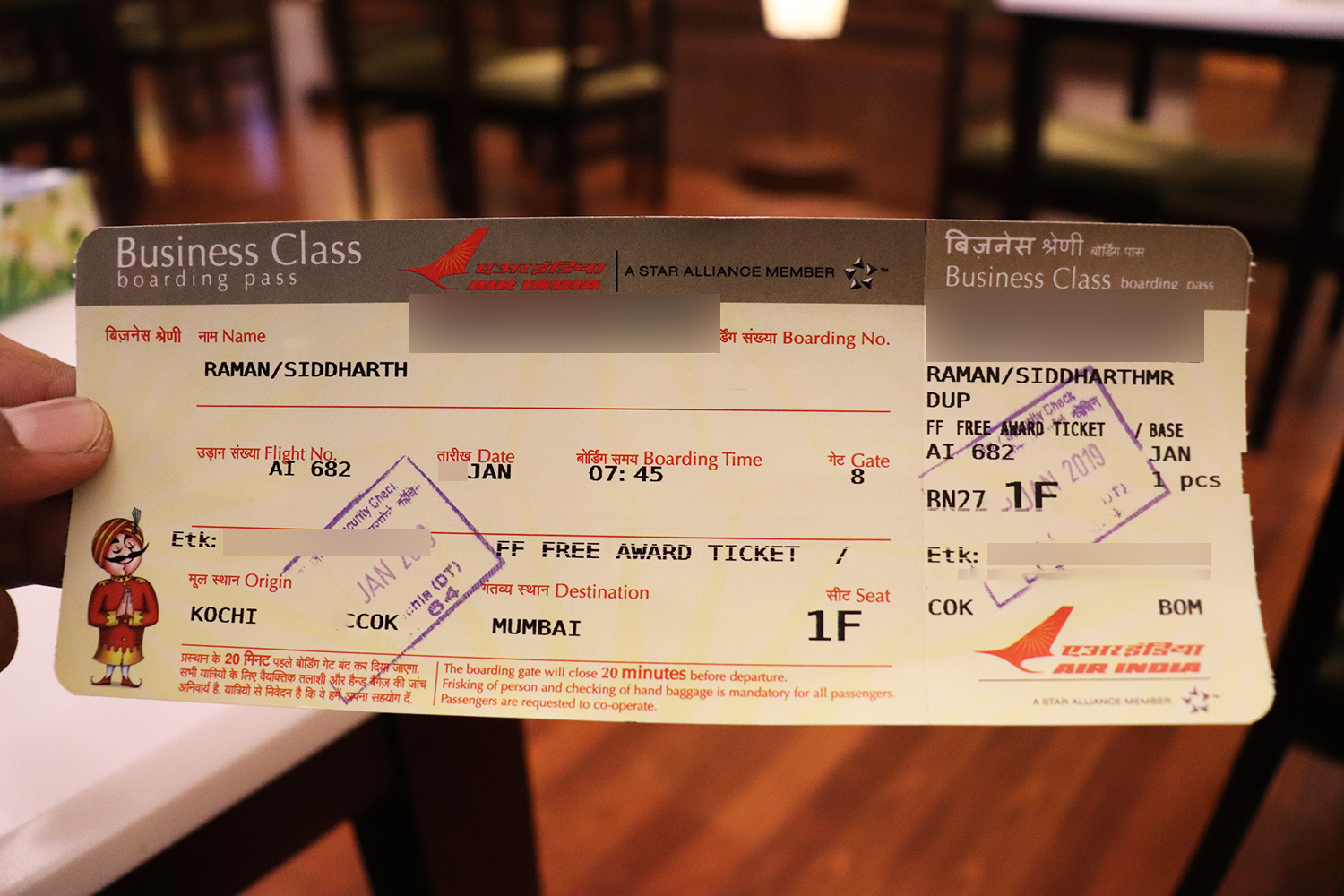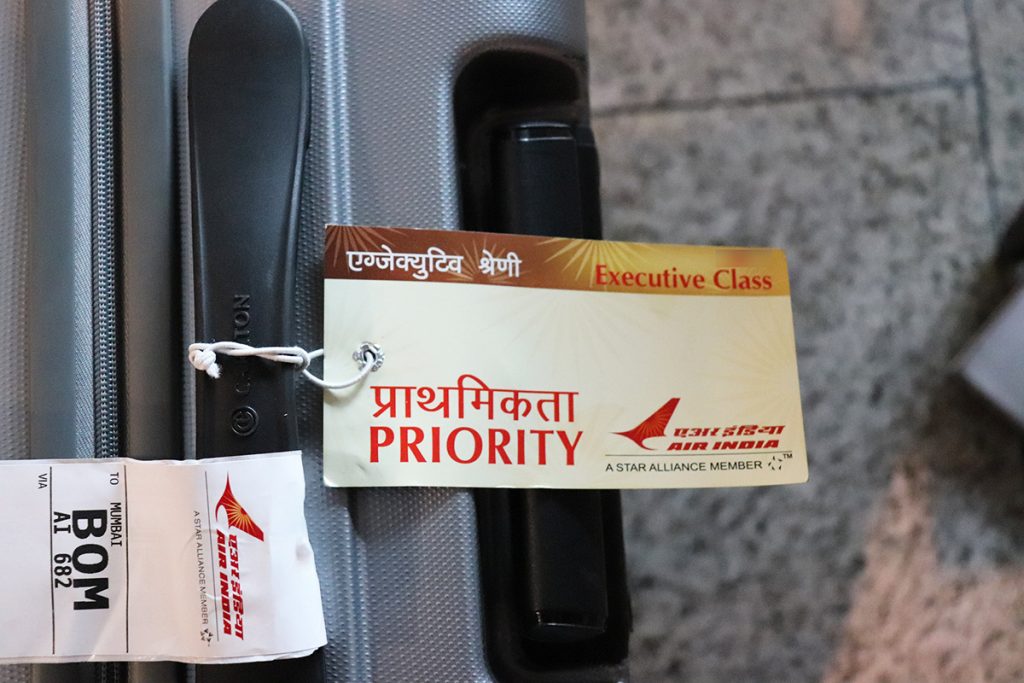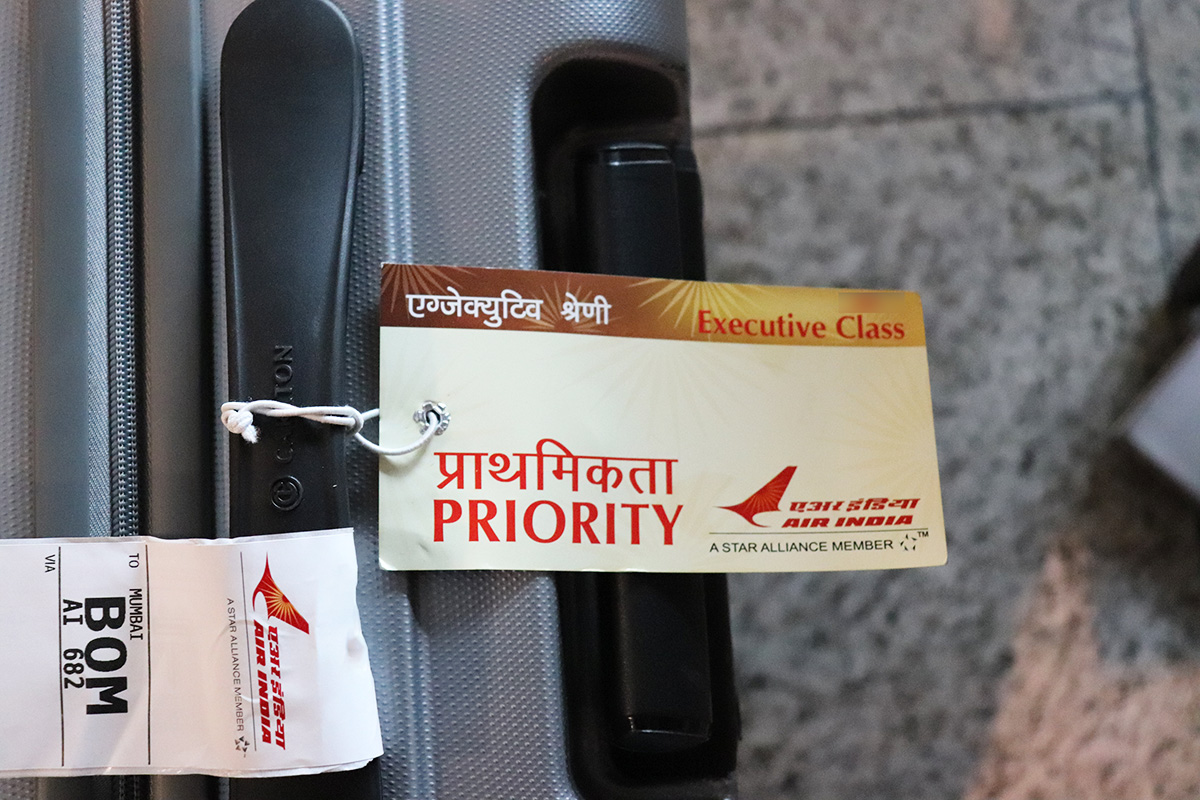 Lounge
Along with the boarding pass comes the lounge invitation card which gives me access to one of the beautiful lounge in the country with good food, great views, comfortable seating & more.
Check out my review of the new Earth Lounge at Kochi airport, domestic departures.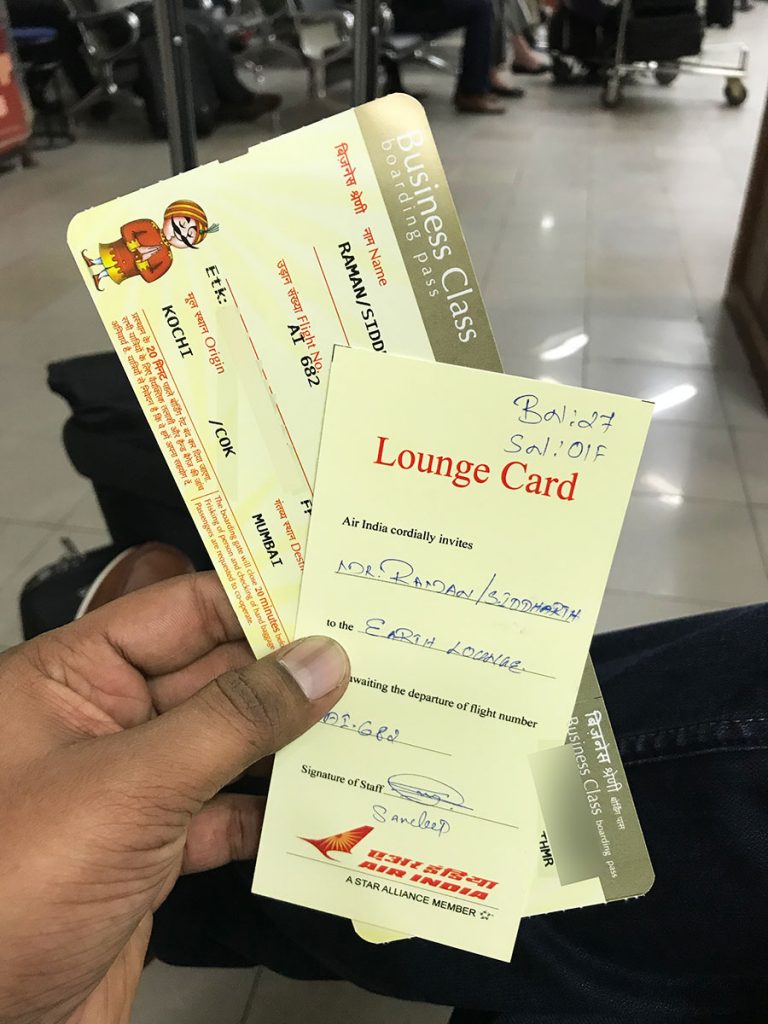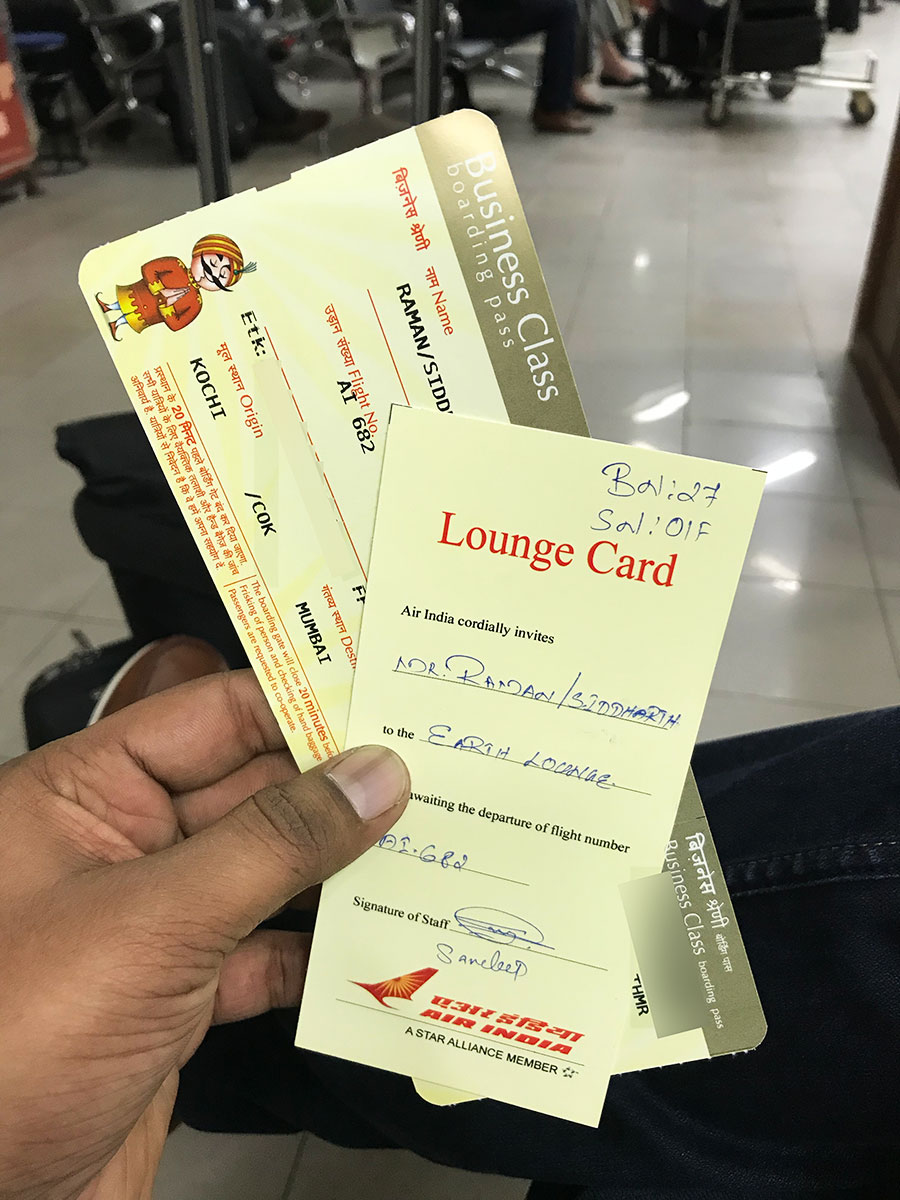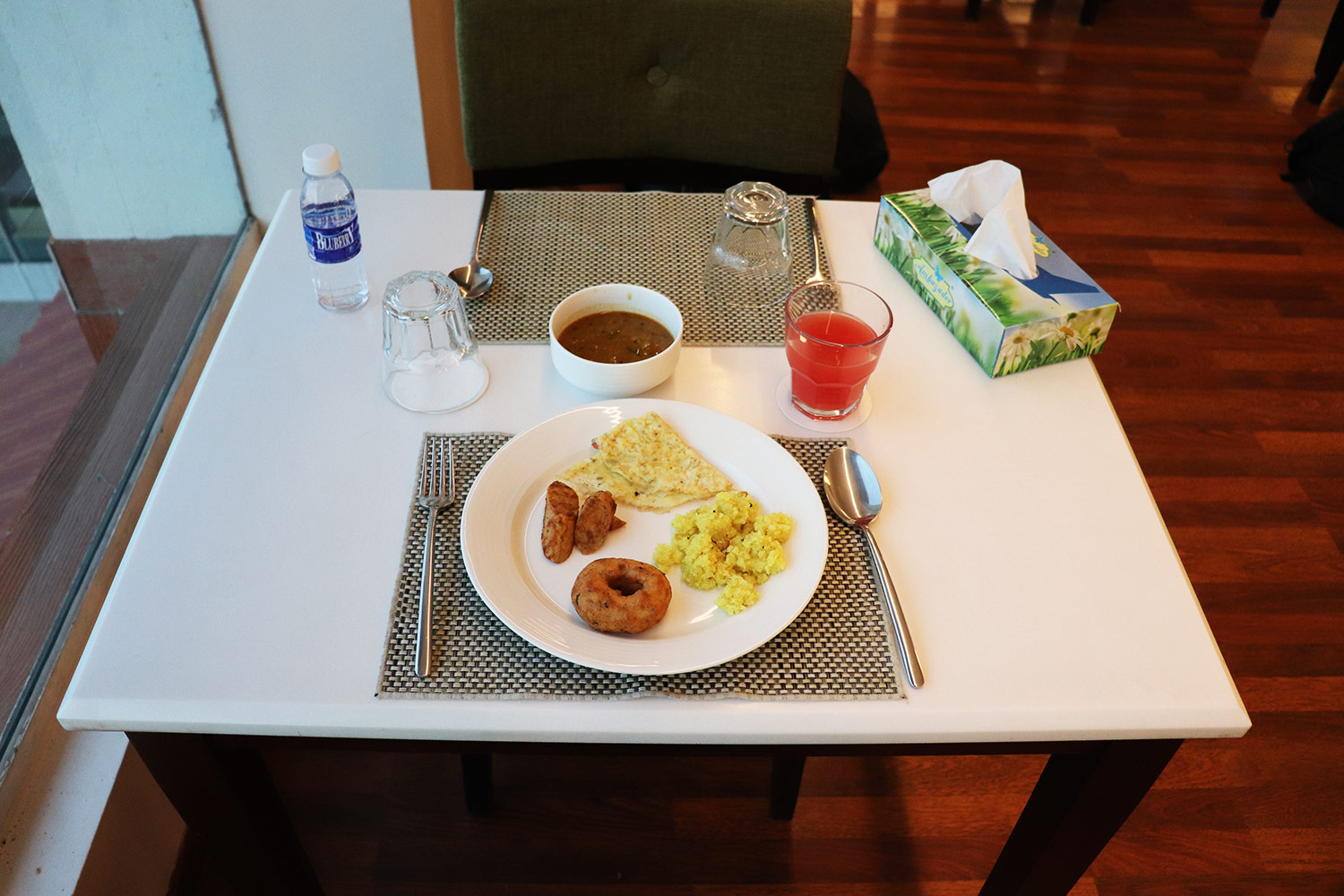 Boarding
No priority boarding for Business Class passengers. No one seems to care about their existence either. So I had to board last.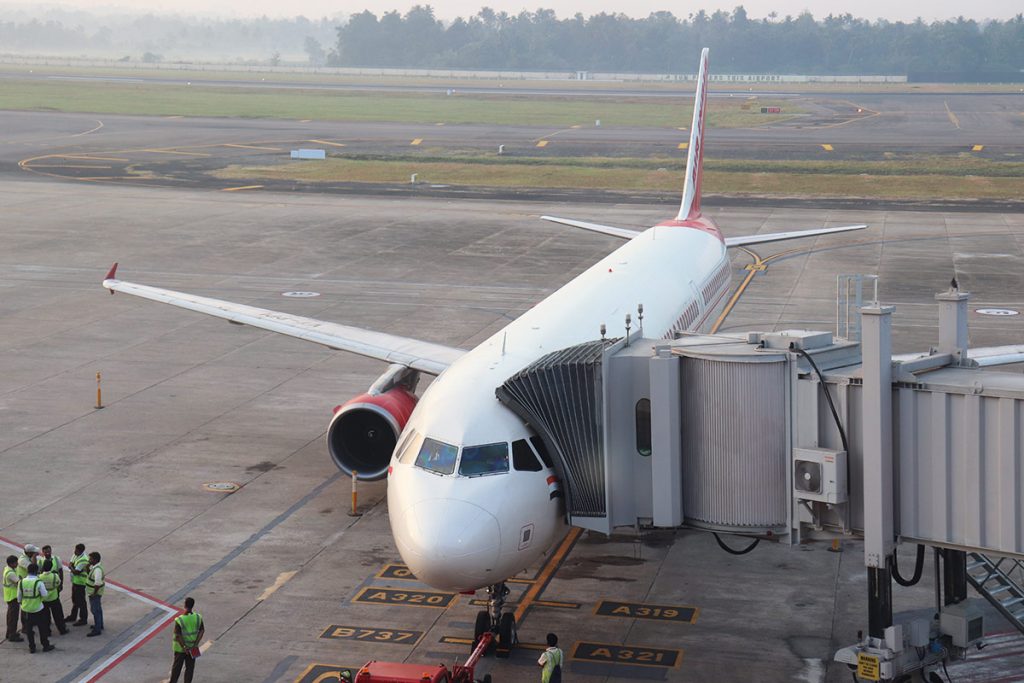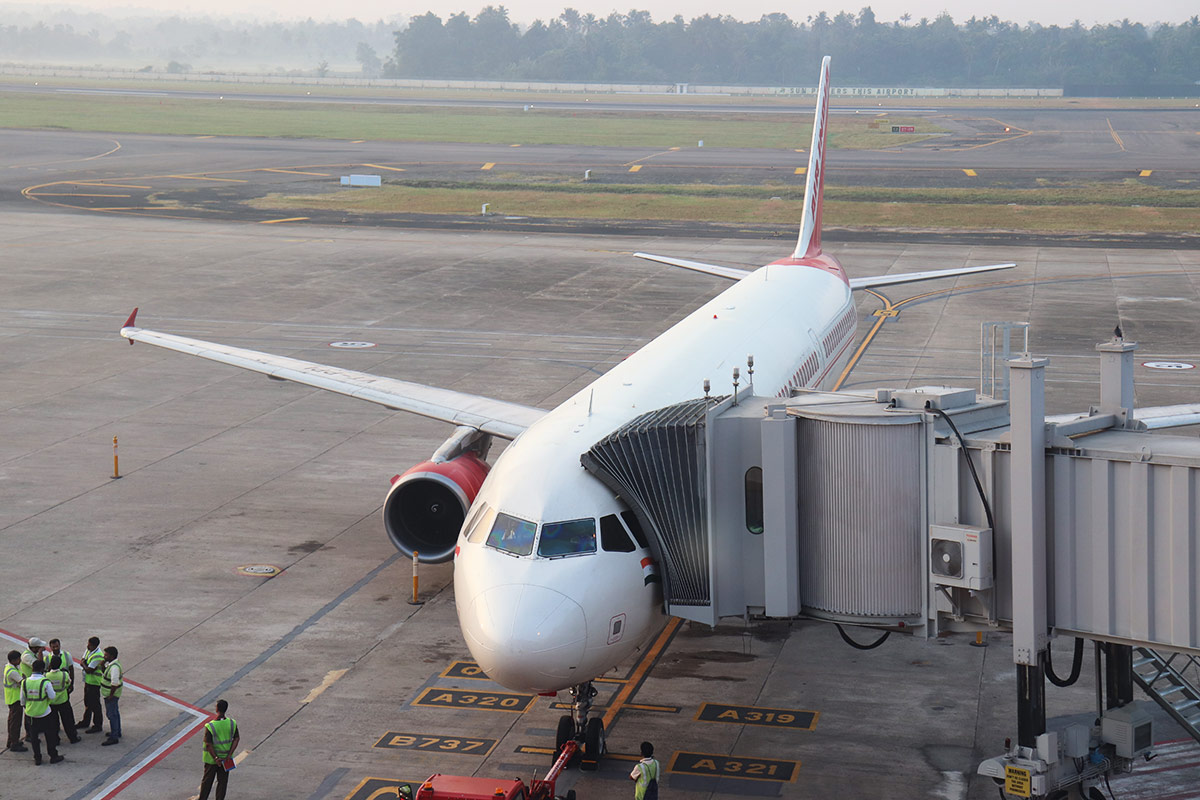 In-Flight Experience
Welcome Drink
My favourite coconut water arrived as soon as I reached my seat. I wish they serve coconut water on every flight in the world.
But hey, where is my cold towel?! No one bothered to get me one. It looks like they don't have the habit of giving cold towel on Air India domestic, or maybe just this flight. Totally disappointed you see. 😛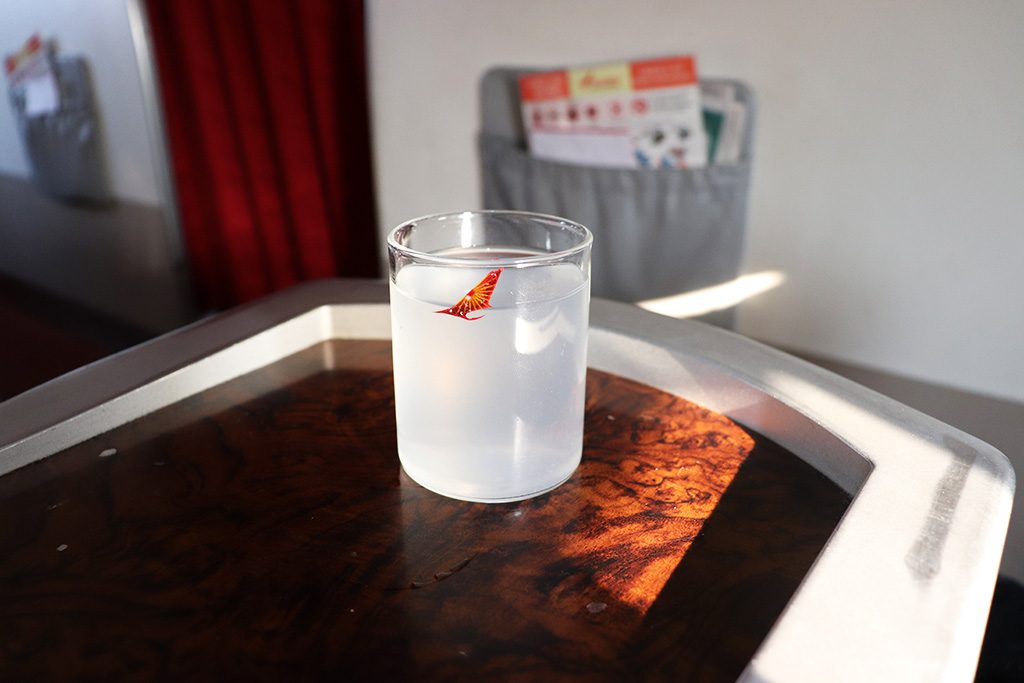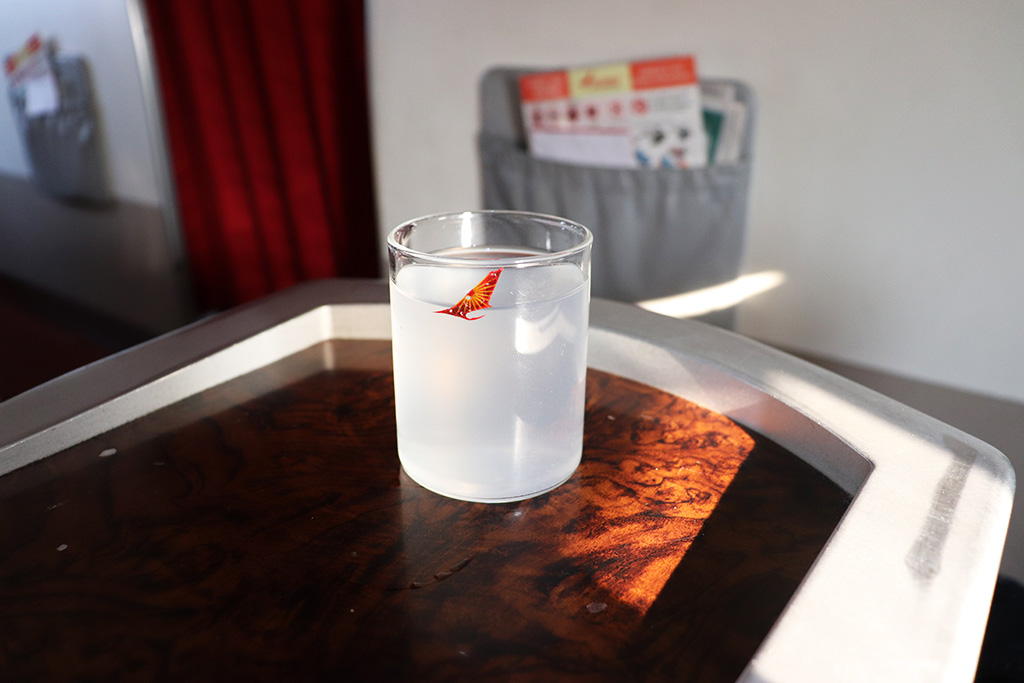 The Seat
The seat was soft & comfortable which I prefer, over the firm & leather seats that we see on Vistara Business Class (or) Jet Airways business class.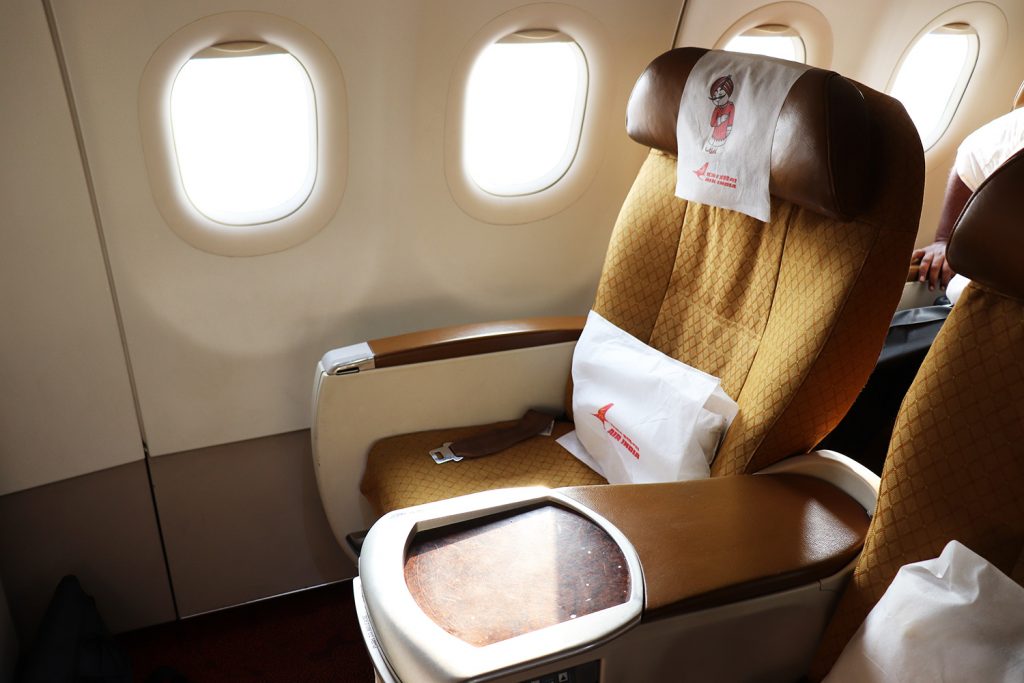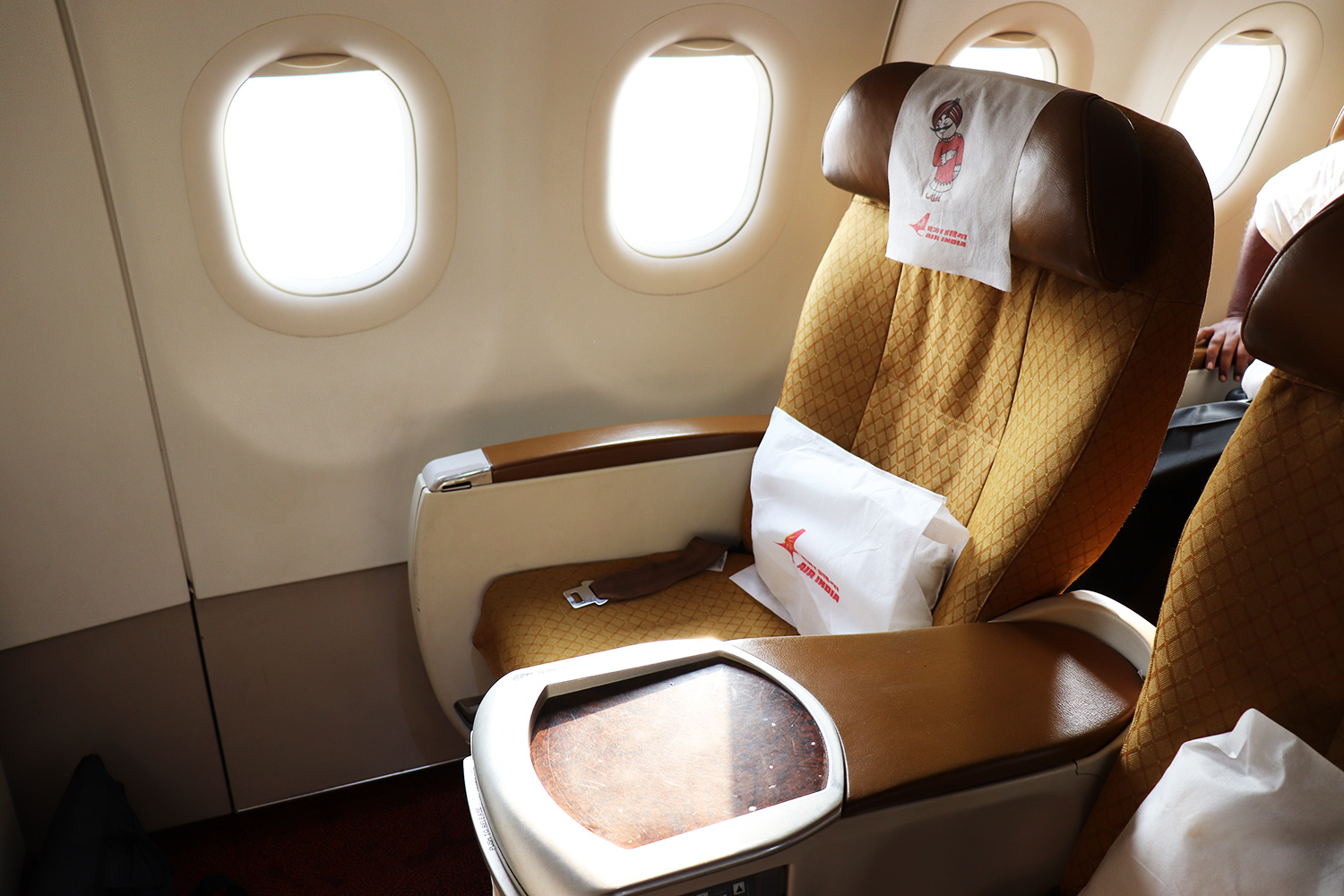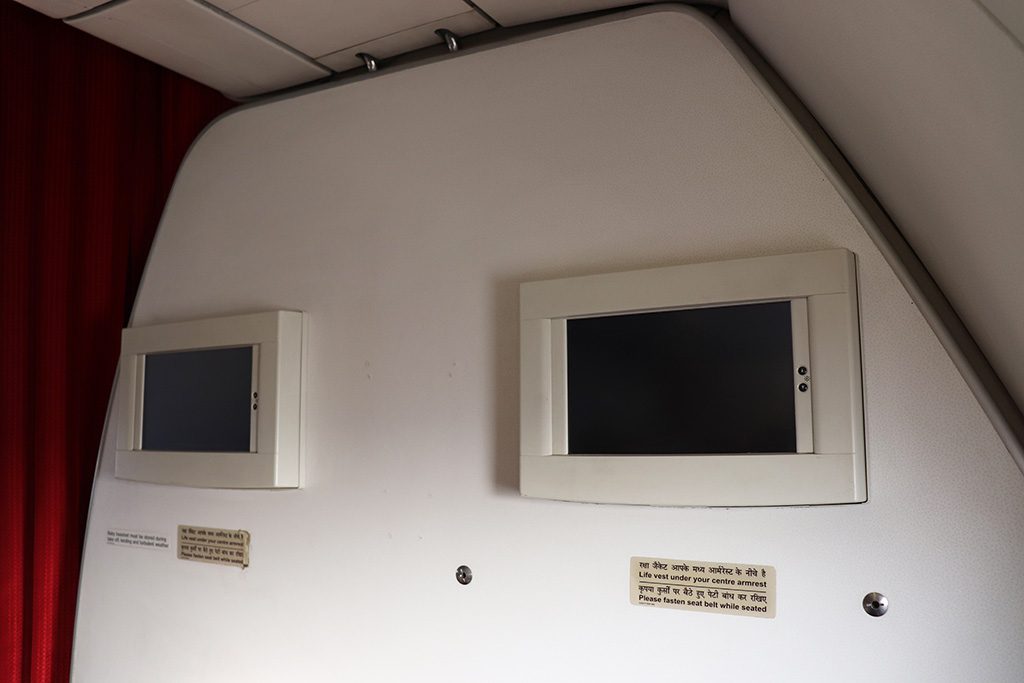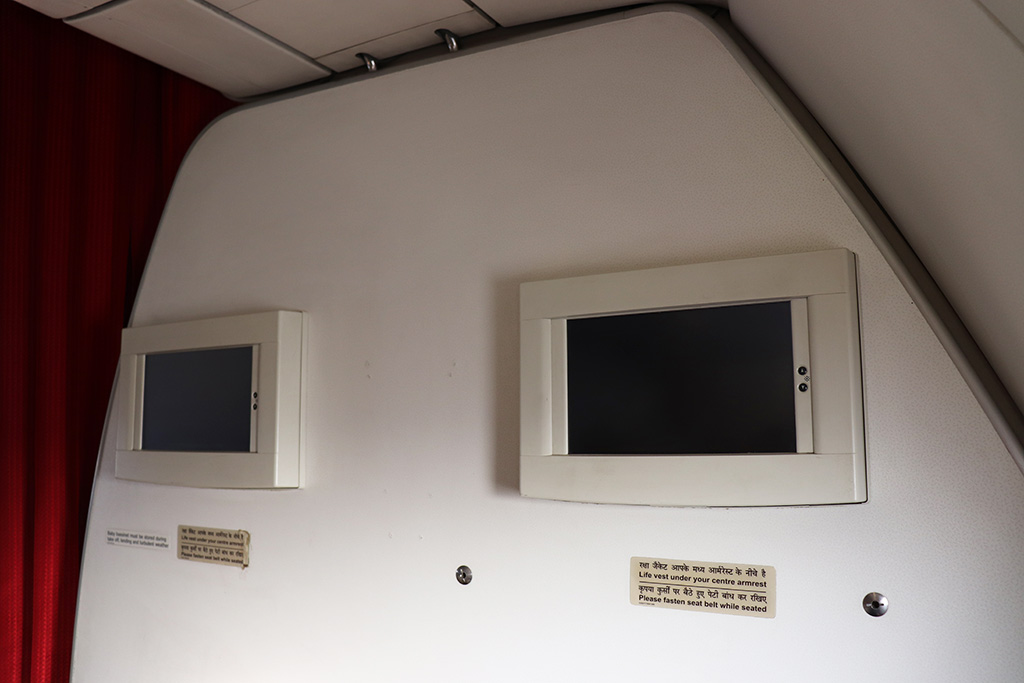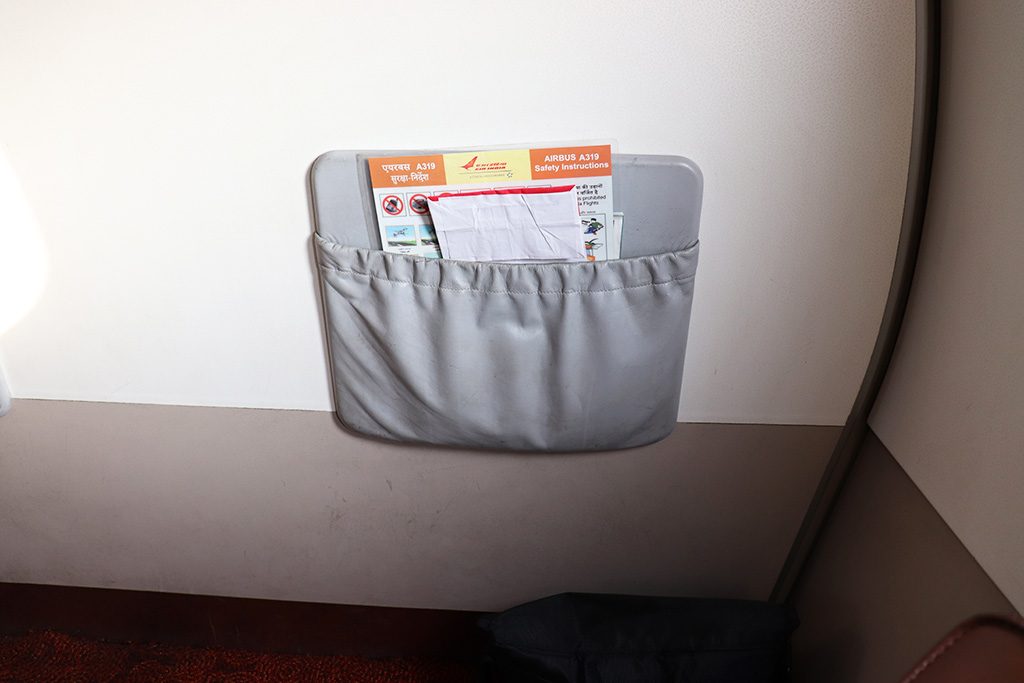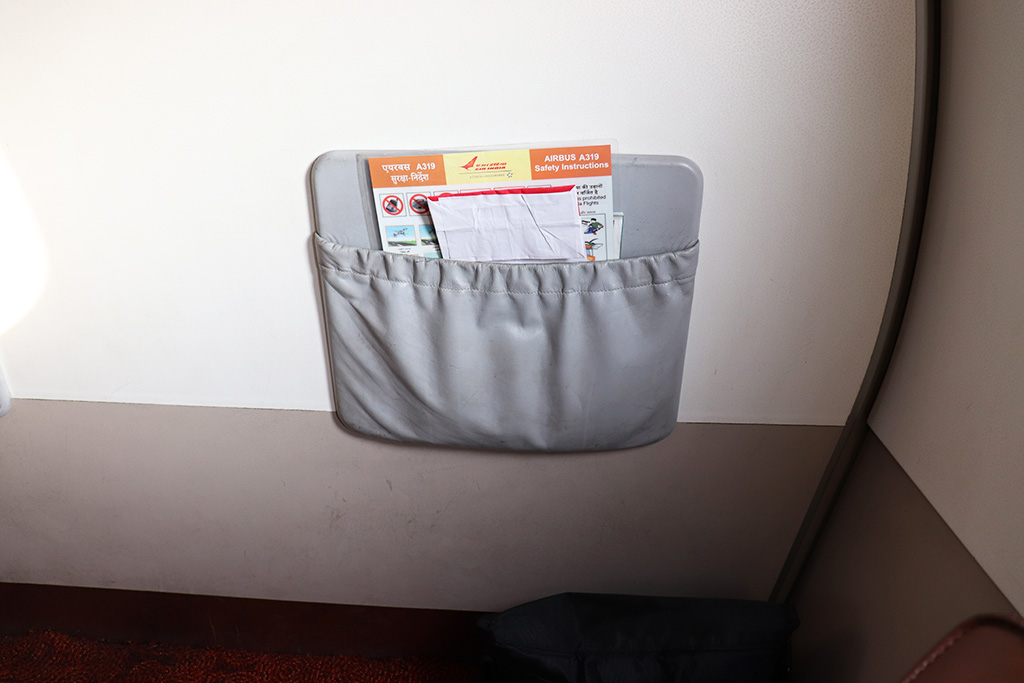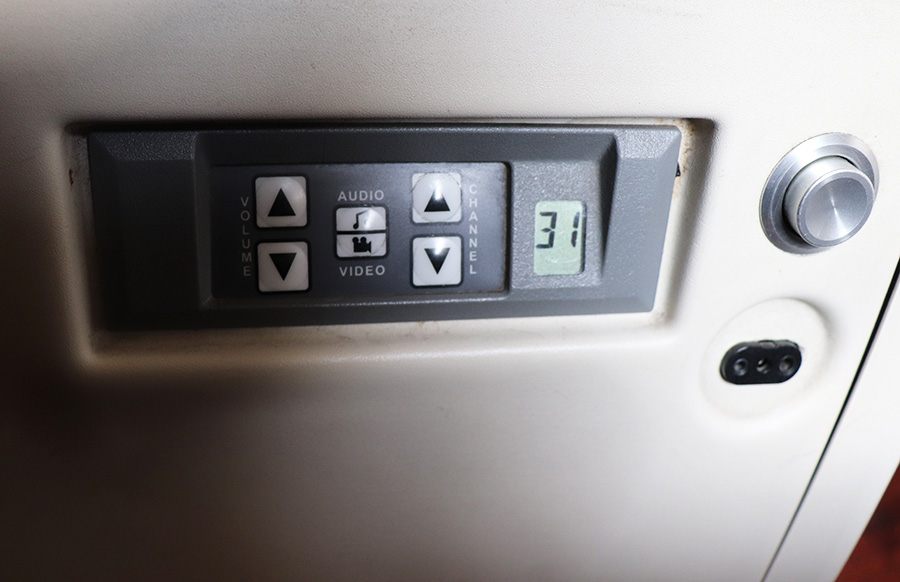 Food
I hardly had few options to choose from and I don't remember they had a concept of menu card for dining either. I went with omelette and it looked like below.
While it may look like half-boiled and not so attractive, surprisingly the food was really tasty. Thank god!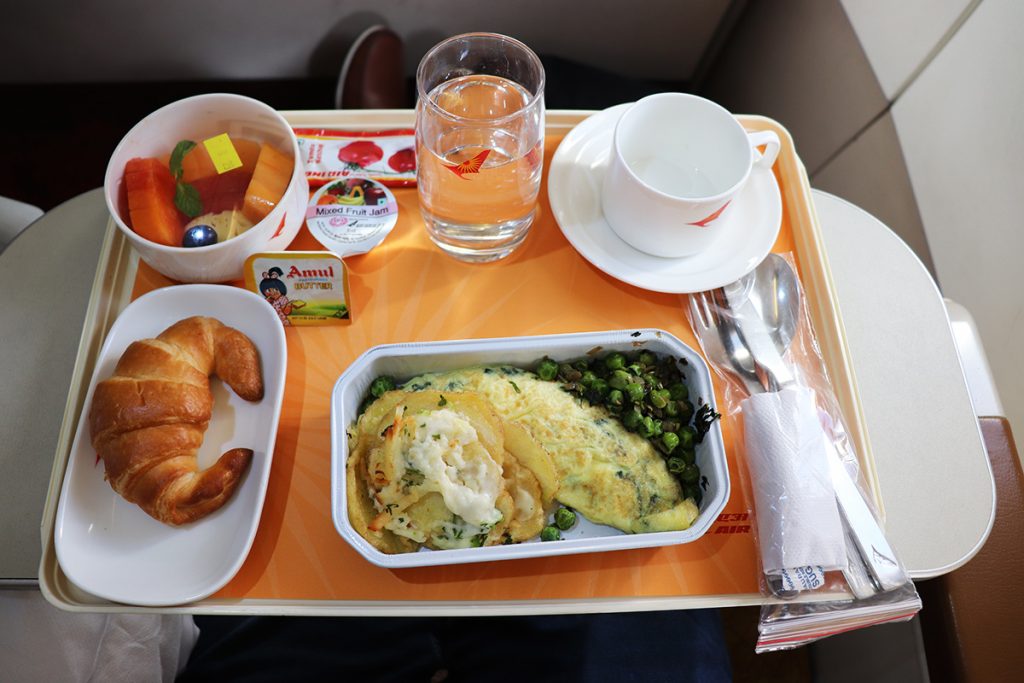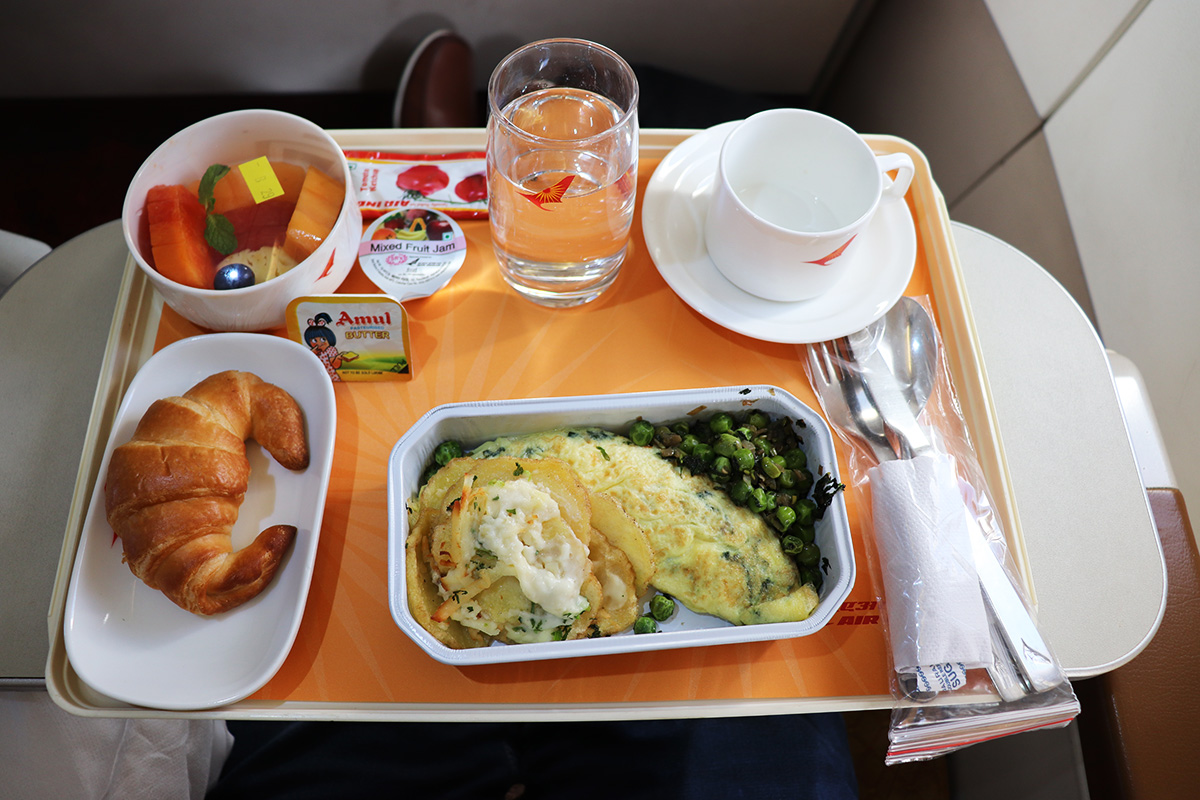 Service
The flight attendants were all aunties (as usual) and they never cared about anything. After being spoiled by the amazing Vistara Business Class service, Air India's Business Class felt like poles apart, Jet being in the center.
Bottomline
Looking into the overall experience, it was totally a disappointment. Maybe I shouldn't have had high expectations like the other International Air India Business Class flight. Though, it was still a comfortable journey as the seat & food plays a major role!
Anyway, lesson well learned – I would think multiple times before I fly Domestic business Class on Air India in future.
Cardexpert Rating: 3.5/5 [yasr_overall_rating]
That all being said, I'm still happy that I was able to get a good value on the miles redeemed for this award ticket.
Good or bad, this trip was possible because of SBI Air India Signature Credit card. If you've no other option but Air India to fly business class, this card may come handy for you.
Have you been on Air India Domestic Business Class? Feel free to share your experiences in the comments below.