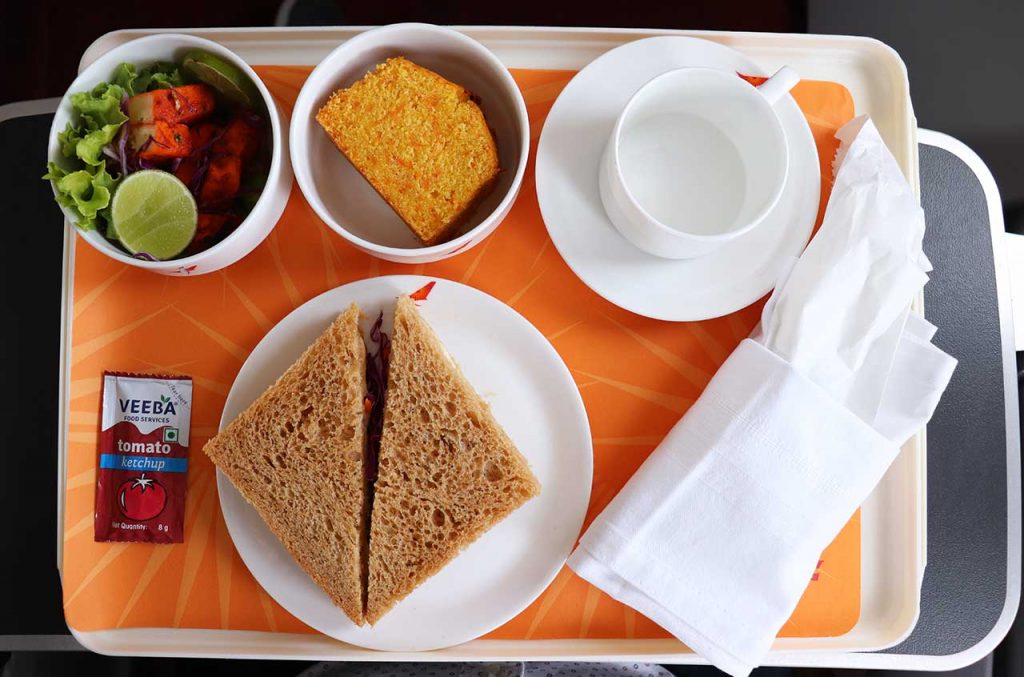 I recently flew Air India Business class from Coimbatore to Mumbai (CJB-BOM) and here's a quick review of the same.
Note that this isn't a detailed review of the air India business class product. If you're looking for one, do check out below articles.
Flight details
Flight: AI679
Seat: 2F
Route: CJB-BOM
Date: March 2022
Booking
Revenue rate: ~18,000 INR
Miles redeemed: 20,160 Air India miles + 840 INR
Earlier, I used to book redemption tickets by calling support but this time I tried the app and it was extremely smooth.
The airmiles used here were those I accrued many years ago through air India signature credit card. Thanks to Air India for extending the validity of those miles since Covid-19 breakout. 
Food
Air India continues to be the only airline in the country that gives tender coconut water as a welcome drink and I'm so happy with it, so much so that I asked for 2 glasses of it.
I think it's the best ever drink anyone can have while flying, as it hydrates the body well with essential minerals. I wish vistara too start serving coconut water soon. 
Apart from the welcome drink, the actual food is disappointing because they served it cold. Here are some snaps: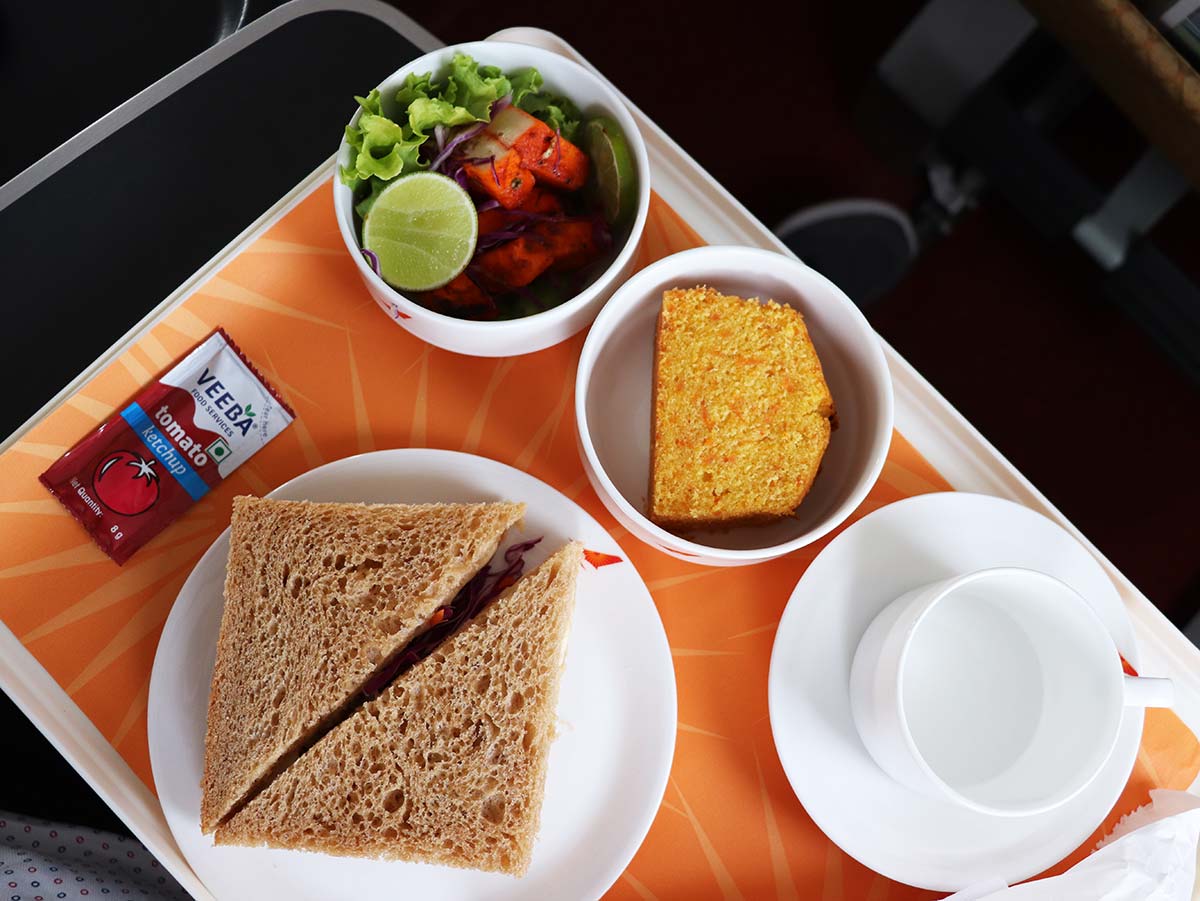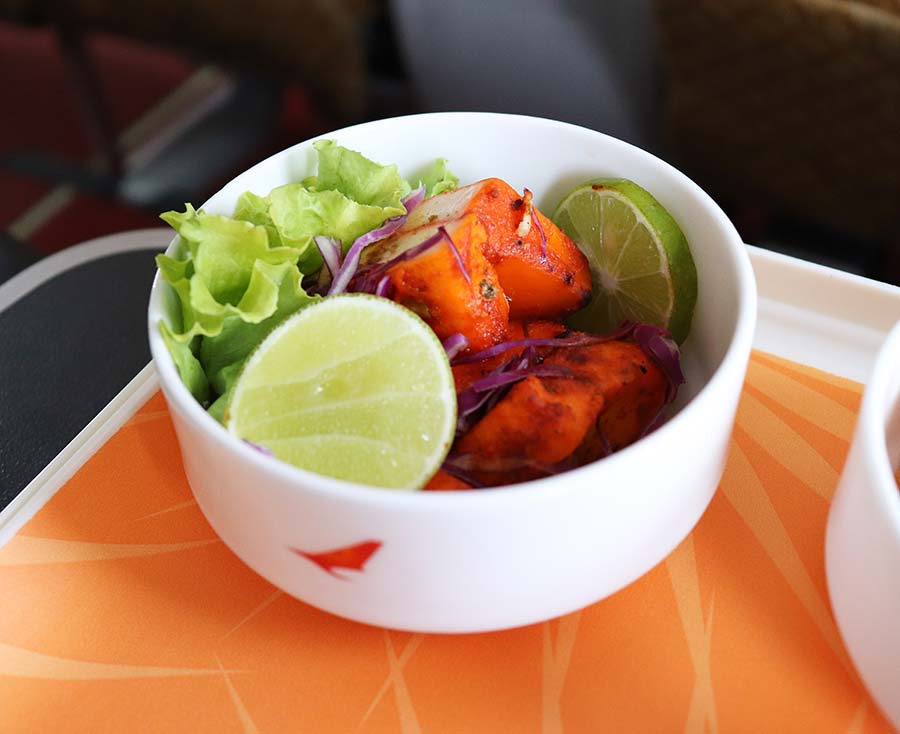 From what I hear from others, it seems they have hot meals only for flights with >2hr travel time. Sad to know that and sad to eat those cold paneer tikka and sandwich.
I would have instead had 2 more glasses of coconut water, but well I thought that would be too much to ask, so I didn't.
However, the water melon juice and the dessert were quite delicious.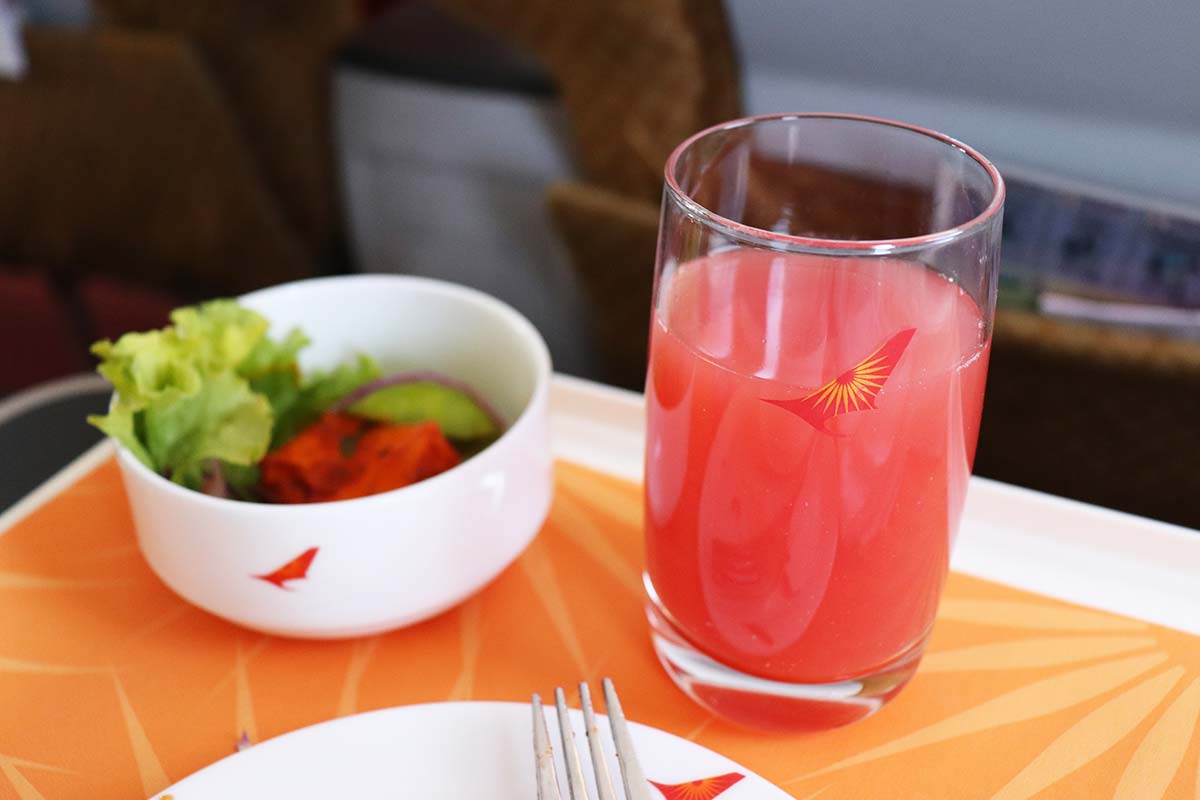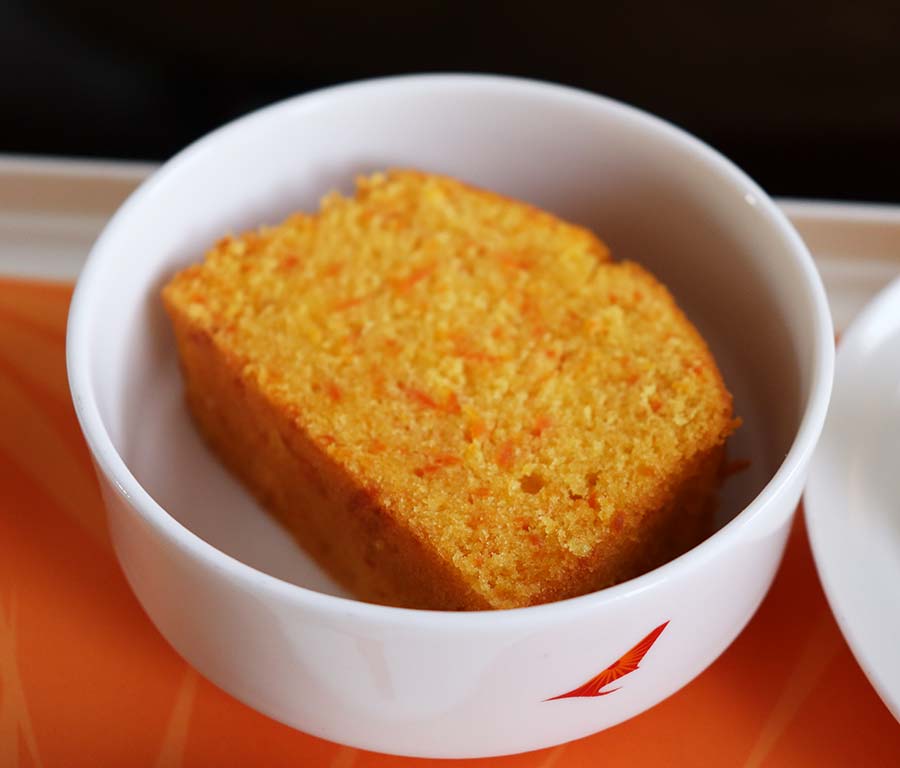 Bottom line
While Air India services are generally not that great, it's still okay to enjoy bigger seats in domestic sector if we have some air-miles lying in the account. 
It's also interesting to see younger air hostess in Air India this time, maybe after Tata took over? Not sure.
Overall a good flight, except that I wish they had some hot meals. That said, I may not fly this route again as Vistara is now flying in this sector. And surprisingly, I couldn't find this route anymore on Air India, maybe because Vistara is flying now?
Are you flying Air India Business Class lately? Do share your experiences in the comments below.