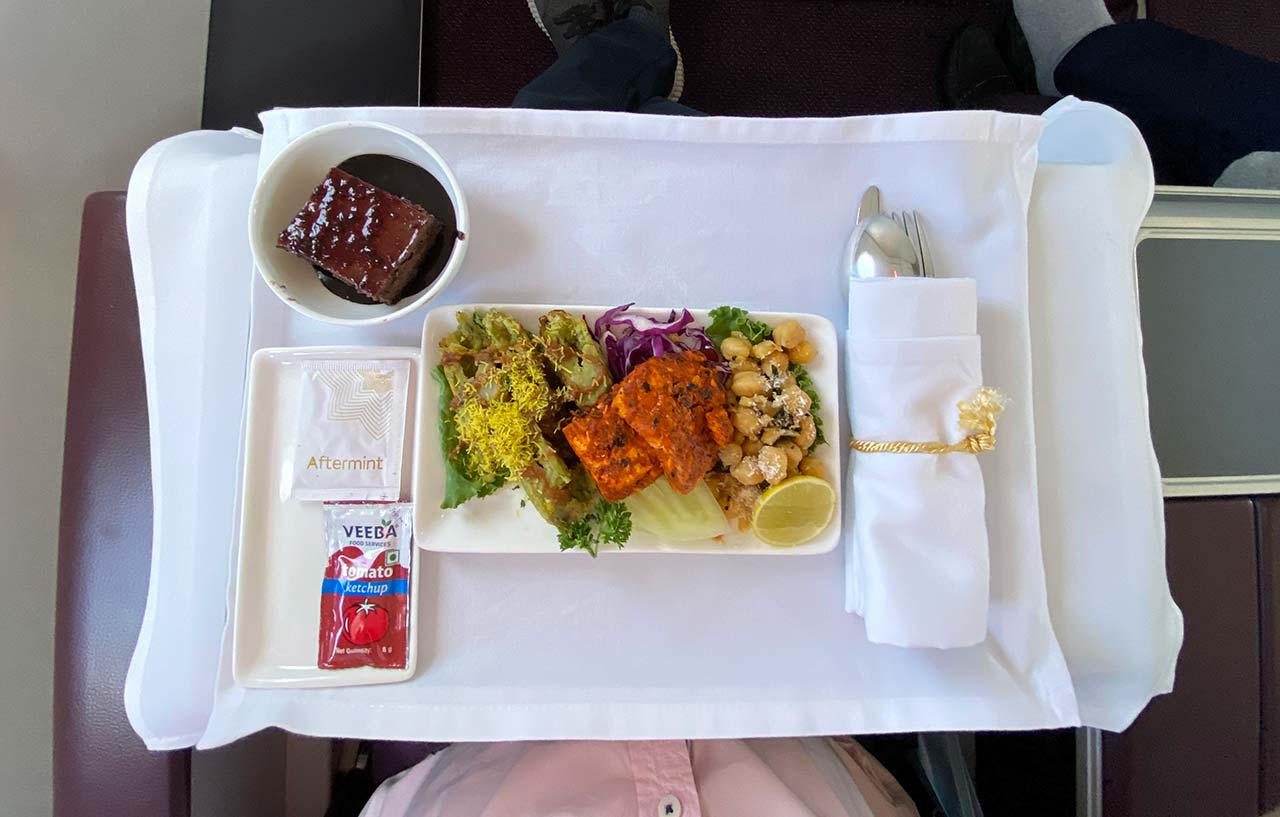 I recently flew Vistara Business class from Mumbai to Hyderabad (BOM-HYD) and here's a quick review of the same.
Note that this isn't a detailed review of the Vistara Business Class product. If you're looking for one, do check out one or more of the previous reviews here.
Booking
Revenue Rate: ~18,000 INR
Paid: Business Class Voucher issued by Axis Vistara infinite
Earlier I used to call Vistara support to check the award seat availability and then book with them over the call but this time I did it all online.
Also, this is the first time I'm booking through the newly introduced voucher system (been live for a while though) and it was quick and easy as well.
That aside, I see that the availability of award seats are "lot less" than it used to be before covid and what this means is that getting the award seat within a week of travel date is getting tougher. I had to change my travel dates to fit in the availability.
Also, premium economy seats are not available in many flights these days, which is also becoming a problem for some, especially if you're holding the Axis Vistara Signature credit card.
Lounge Access
I was given access to the Adani lounge which was GVK lounge before and has a separate business section for business class travellers with an express check-in counter.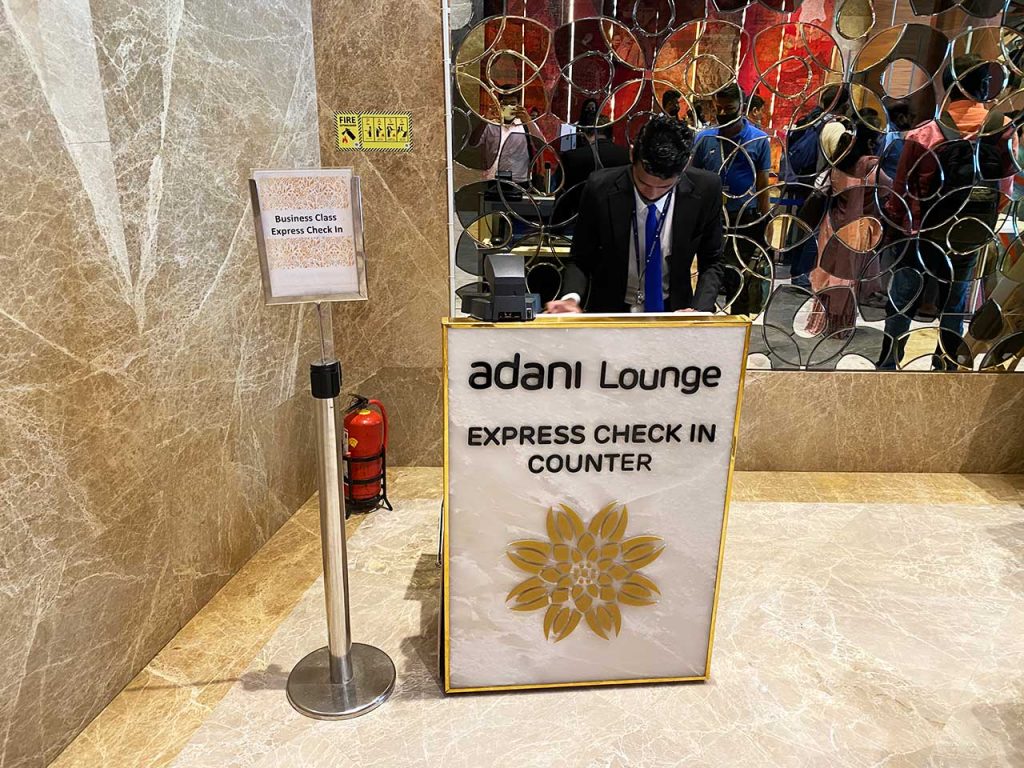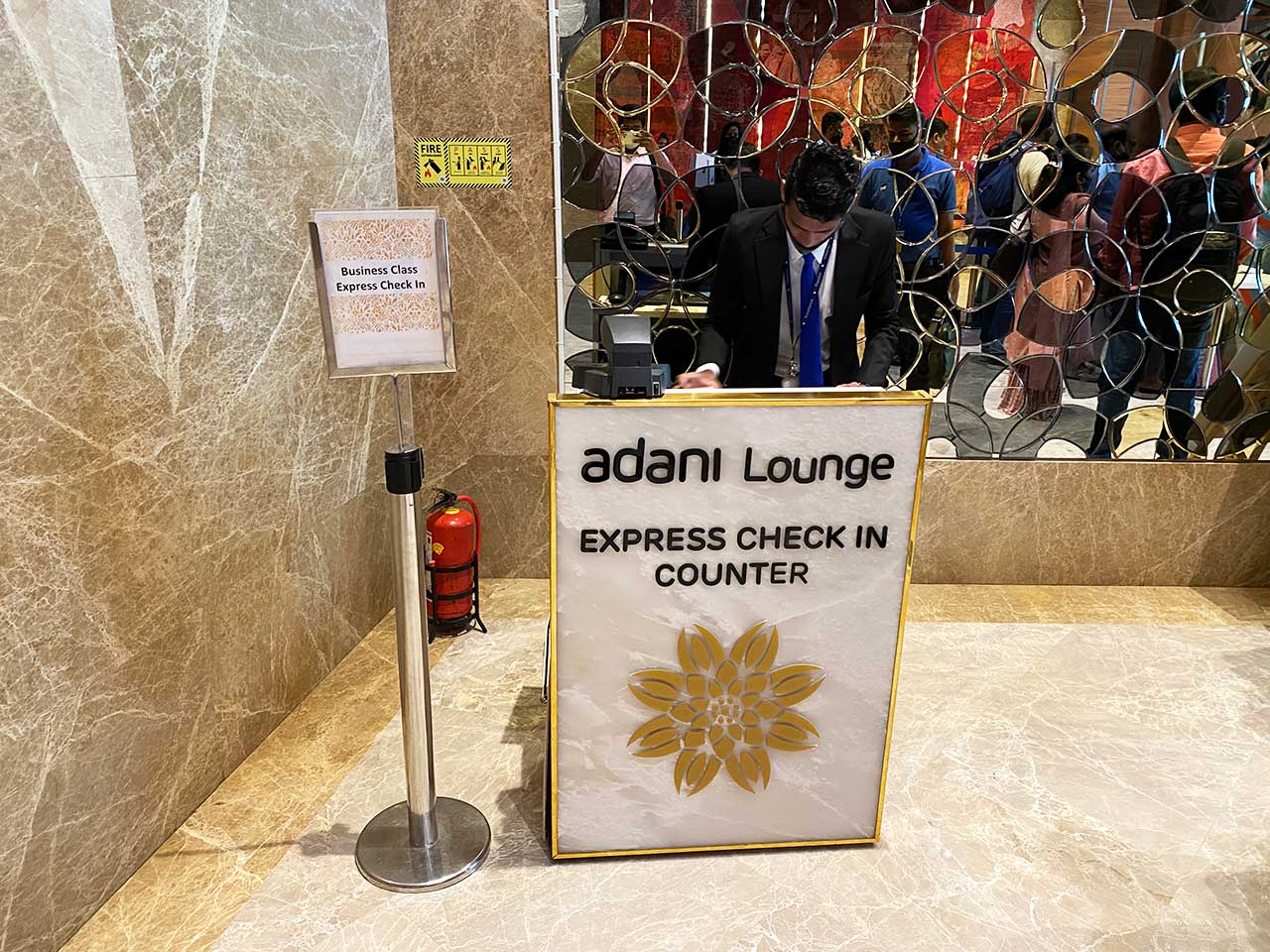 I did access the Adani lounge for sometime but I primarily spent most time at the Amex lounge as its quite peaceful there.
Food
The Veg Meal was smoking hot and the panner tikka was so tasty as well without a doubt. But that potato part on the left isn't as good as paneer/chana. That's fine anyway as it was quite a short flight. Dessert was tasty as always.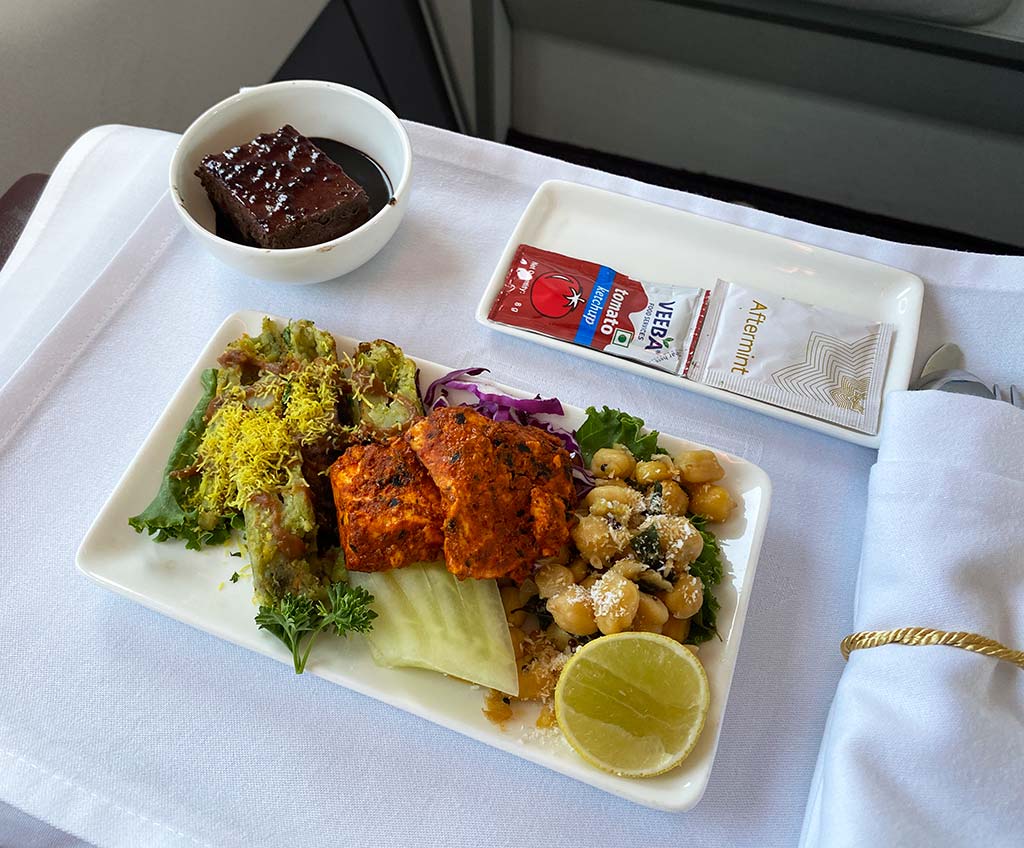 Bottom line
It's fun to fly Vistara business class and it continues to be so even now except the fact that the award seats are getting booked faster than before.
Otherwise I don't see any major drop in service standard but I do see many complaining about the same. Maybe I need to fly often to see the difference and the big picture of what's changing lately.
How has been your experience with Vistara recently? Is it different from pre-covid days? Feel free to share your experiences in the comments below.