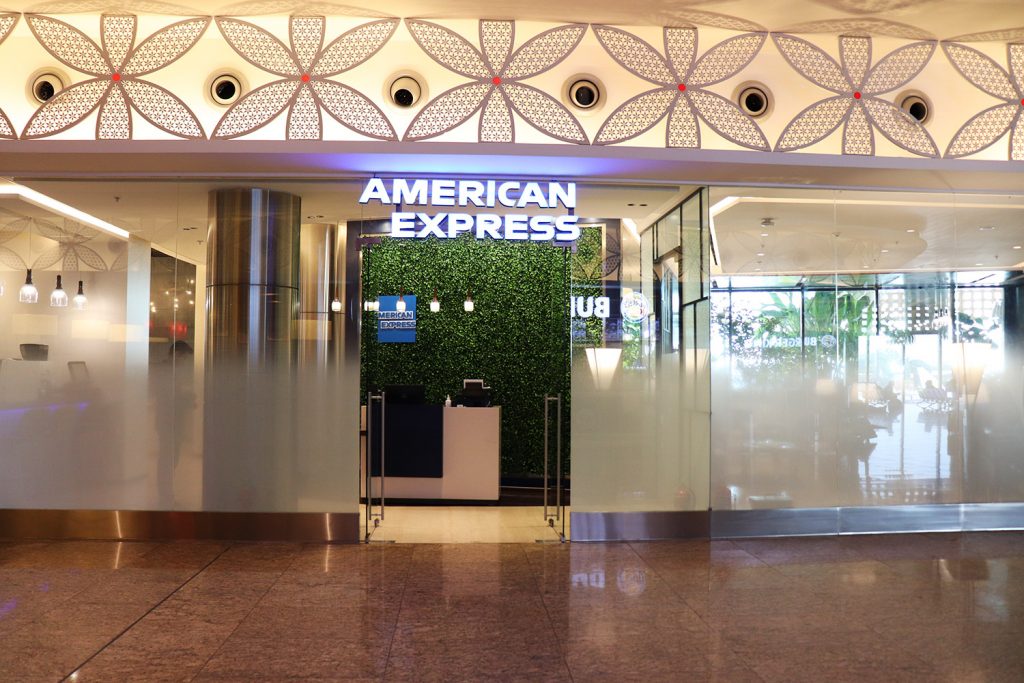 I recently flew out of Mumbai and decided to explore the brand new American Express Lounge over the GVK Business Class lounge which I've access to, as I was flying Vistara Business Class. So this is a detailed review of the American Express Lounge located at Mumbai Airport, Terminal 2 (Domestic Departures).
Overview
| | |
| --- | --- |
| Type | American Express Lounge |
| Card accepted | Premium Amex Cards |
| Location | Level 3, just opposite to the Burger King |
| Plug points | Yes, in plenty |
| Ambiance | Business Class grade interiors & spacious |
| Food options | Buffet & A-la-carte |
A must visit lounge if you hold American Express Centurion or Platinum Charge card (Metal) as you get A-la-carte service. Other cards gives access to only Buffet area which you'll find it average if you have access to the Adani lounge.
Location
The lounge is located at Level 3, just opposite to the Burger King and isn't easy to miss. Moreover, the O2 Spa is also very near to the lounge just incase if you need to use up the visits on your Dreamfolks DragonPass card.
While the lounge doesn't have a dedicated restroom, you can access the airport restroom which is stone's throw away from the lounge.
Interiors
When you first enter the lounge, you may feel "that's it?". Well, its actually a small lounge if you're comparing it with the the mighty GVK Business Class lounge.
But as Amex limits the access to only very few cards, even the compact lounge would look bit spacious, thanks to the pleasant looking premium chairs in blue/grey colour.
While the entire setup looks really premium and professional, I feel it could have got more luxurious elements to it.
The lounge is divided into two sections and you'll be guided to the one based on the card you swipe at the eye-catching entrance.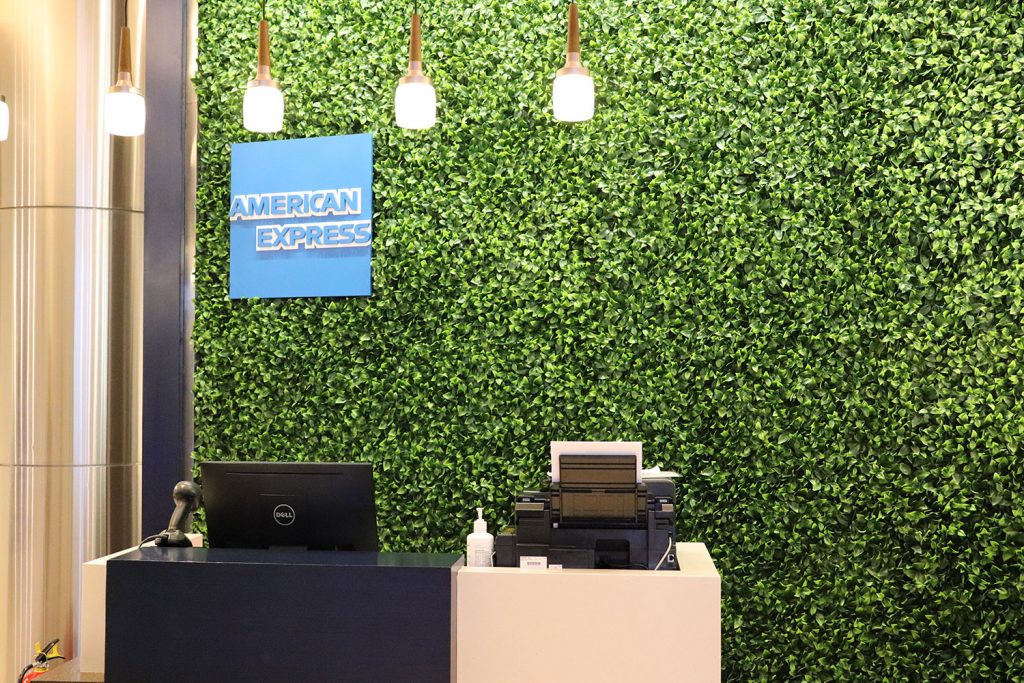 Super Premium Area
This section of the lounge is located at the right of entrance and is dedicated for the super-premium Amex credit card holders. The major advantage of this section is that you get Al la carte dining option here.
Cards Accepted
Above cards gives complimentary access to this lounge area. As you may know, I don't hold any of these cards at the moment of writing this review. So I got access to the lounge for reviewing it.
Seating
This part of the lounge has premium seating options spread across. Here's a quick look,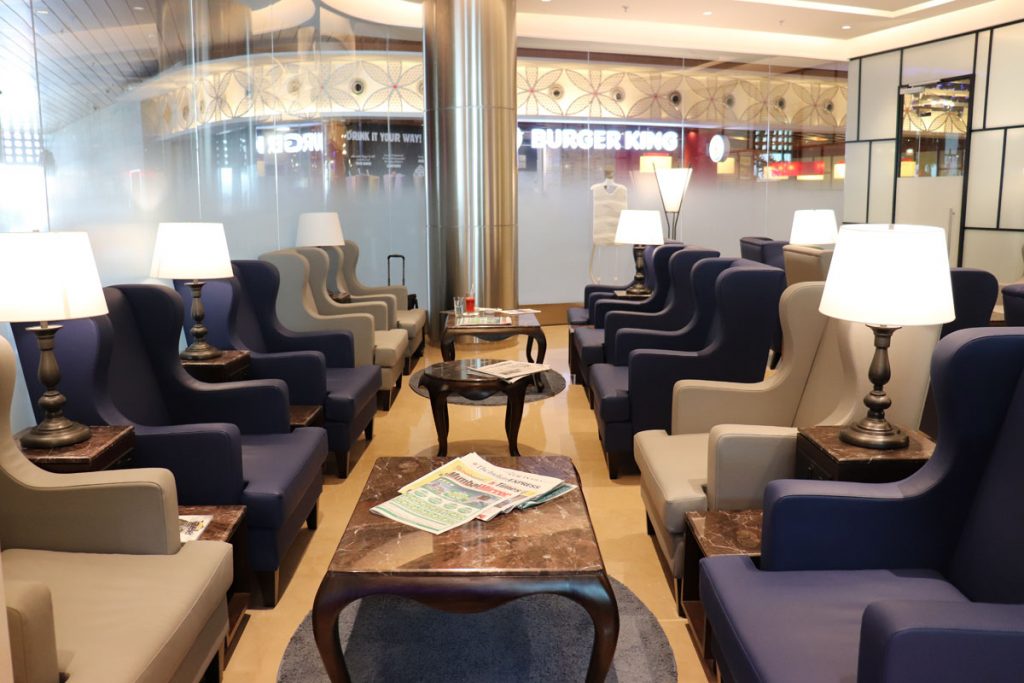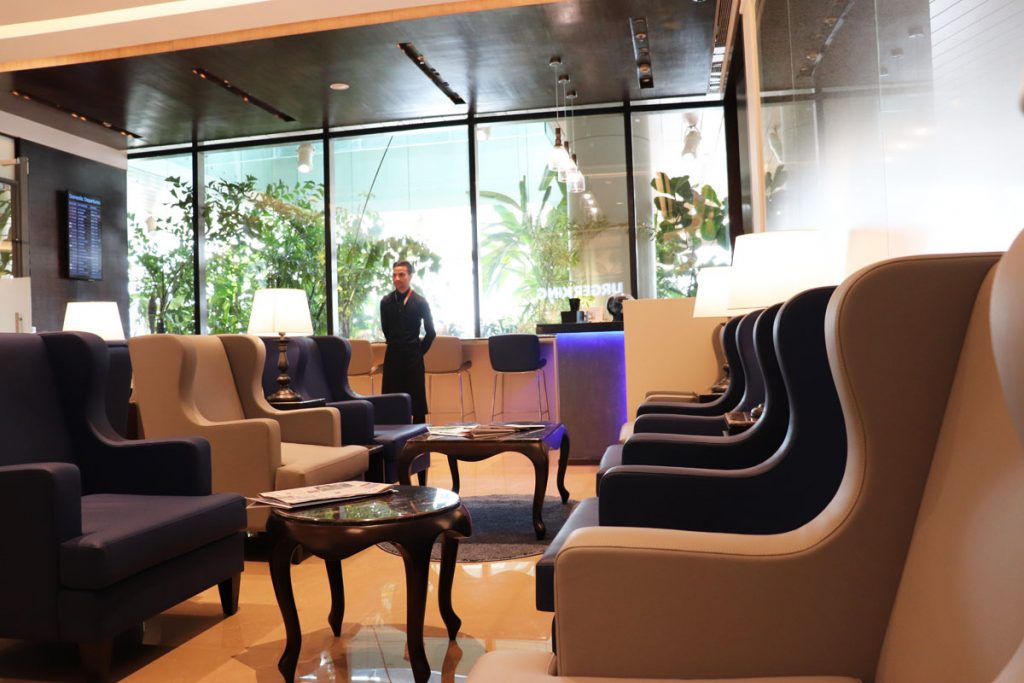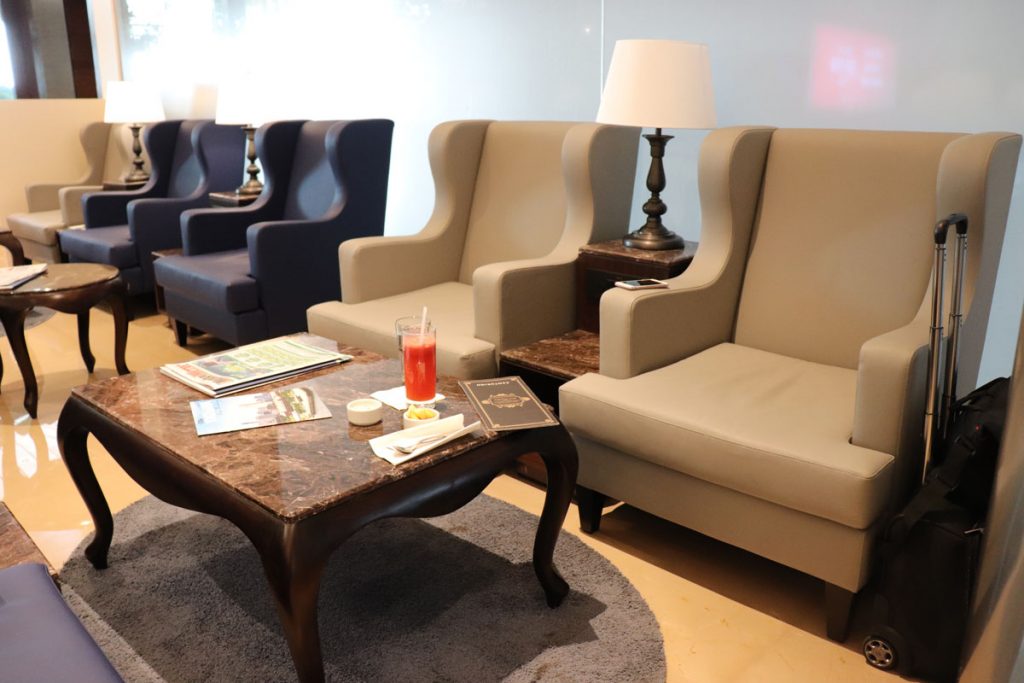 Food
I sampled juices, chaats & few other dishes from the menu and they're all delicious. Here's a quick look into what I had,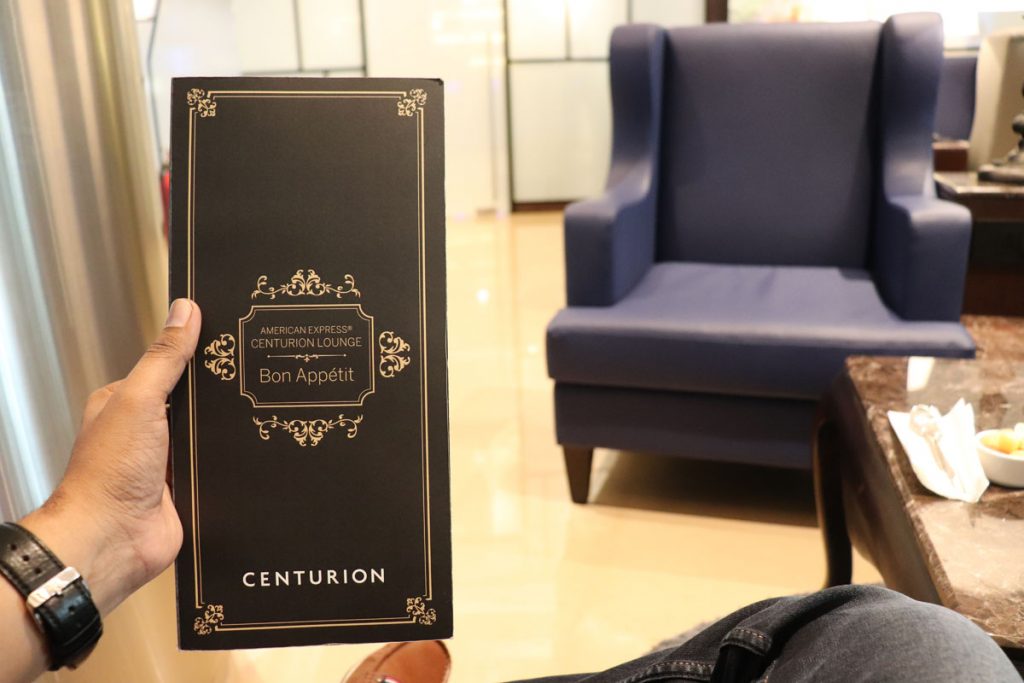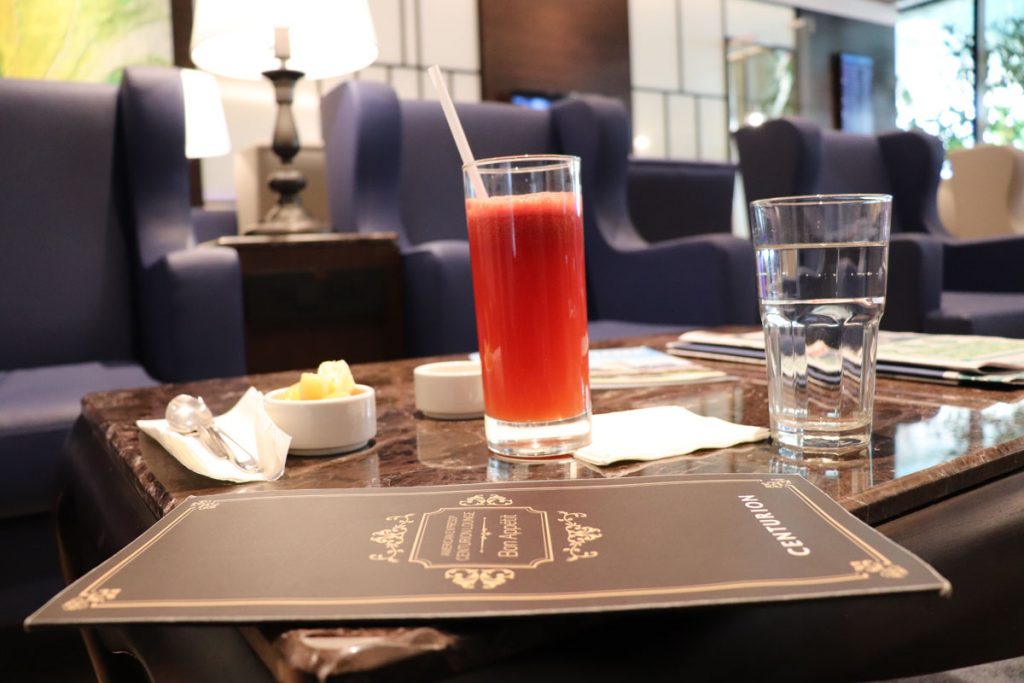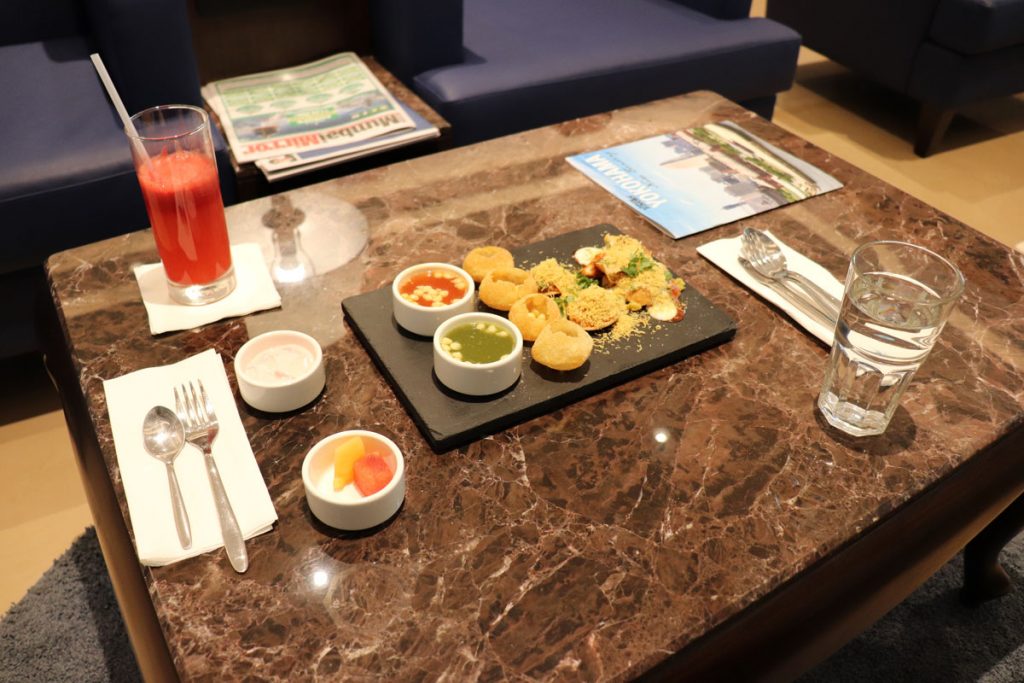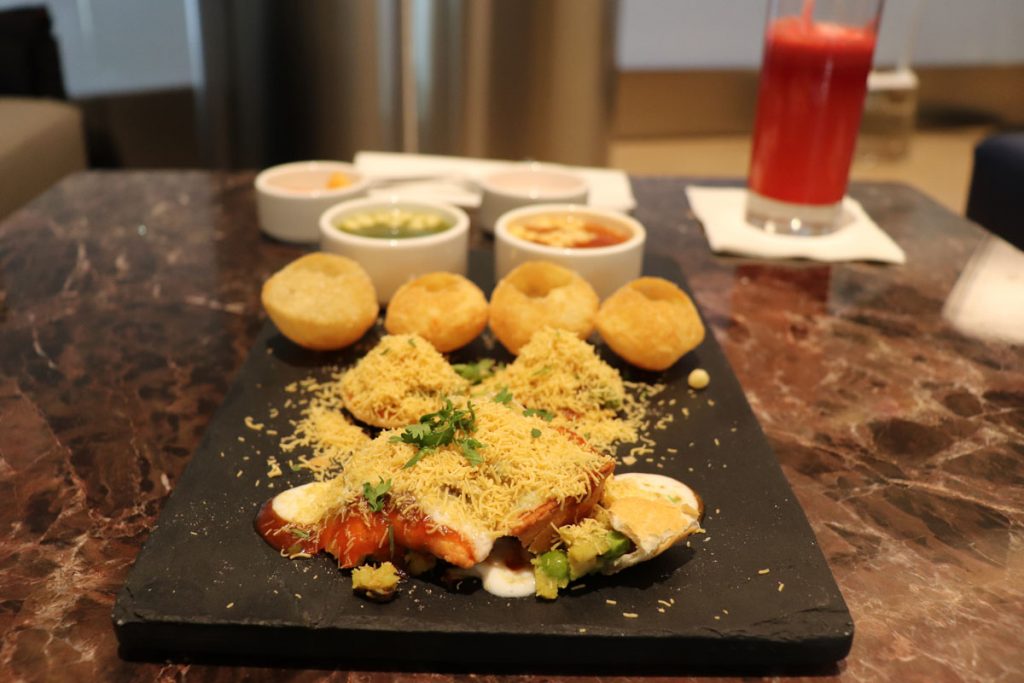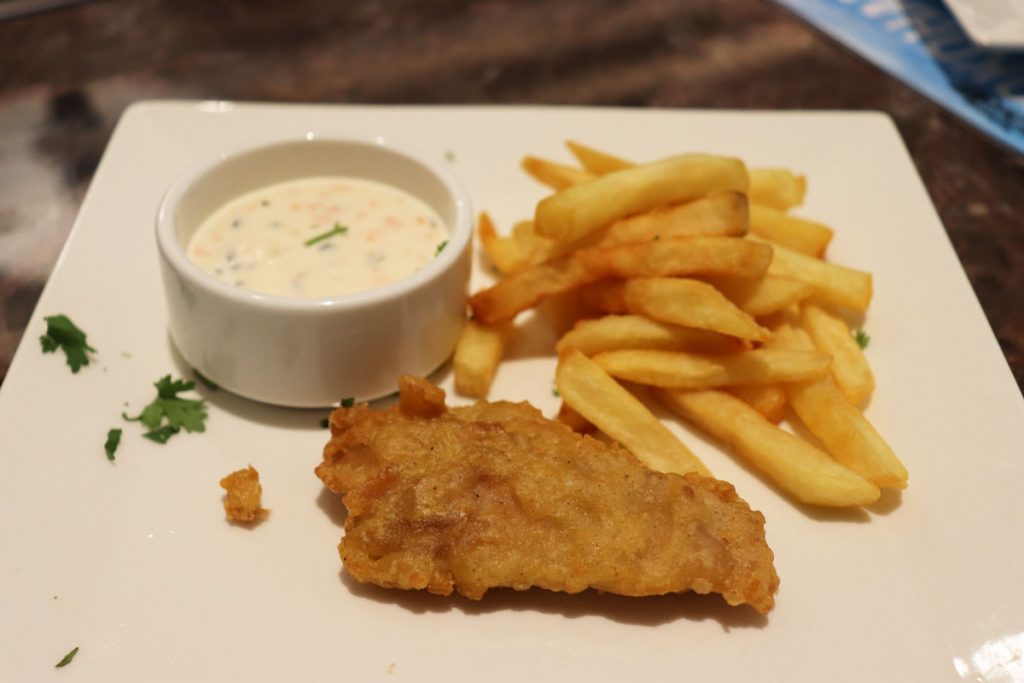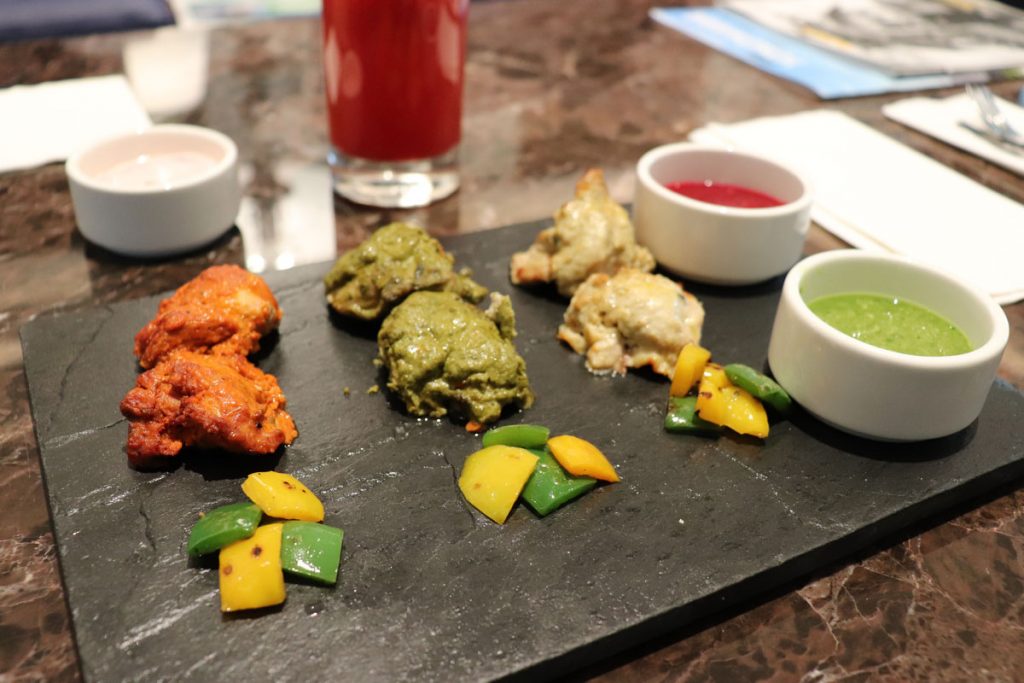 Premium Area
This section is for the other Amex premium credit card holders that comes with buffet dining option. The Bar area is also located here.
Cards Accepted
Amex Platinum Charge cards (Corporate/Business)
Above cards gives complimentary access to this lounge area. While you may wish they had added Amex Jet Airways Card to the list, the obvious reason its not added is because there are too many Amex Jet card holders.
So, if they allow Jet cards, it might end up in a crowded lounge just like the Amex Delhi lounge at peak hours.
Seating
This section too has multiple seating options including high stools and overall looks spacious.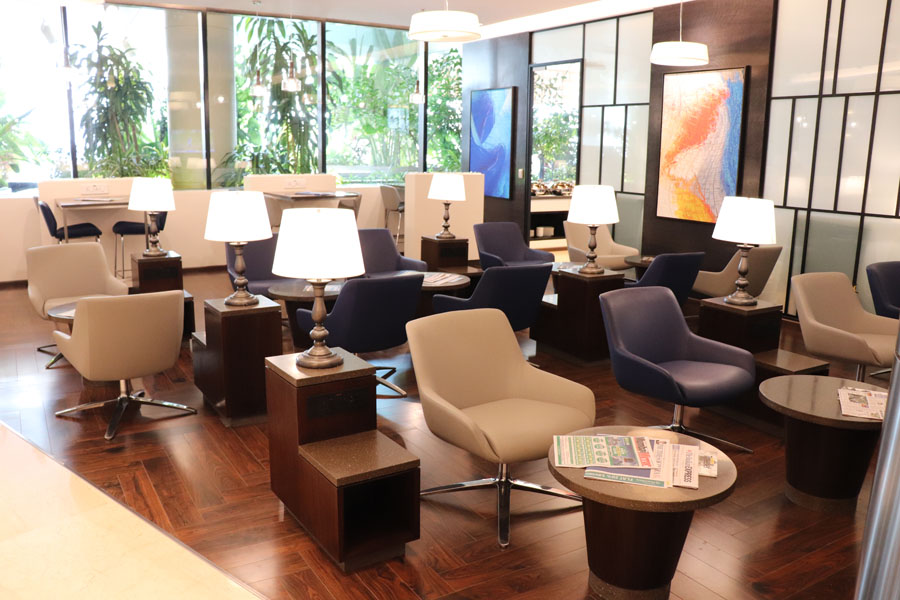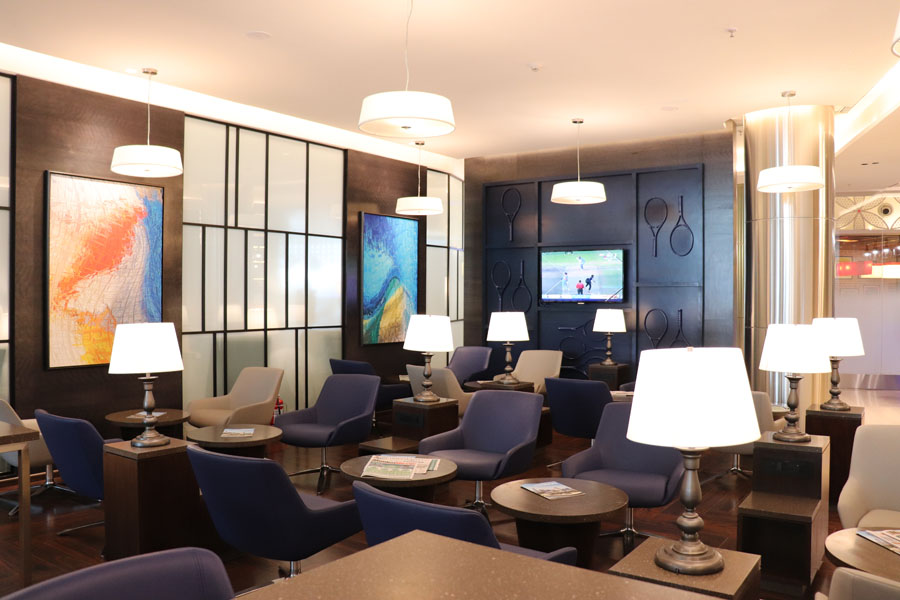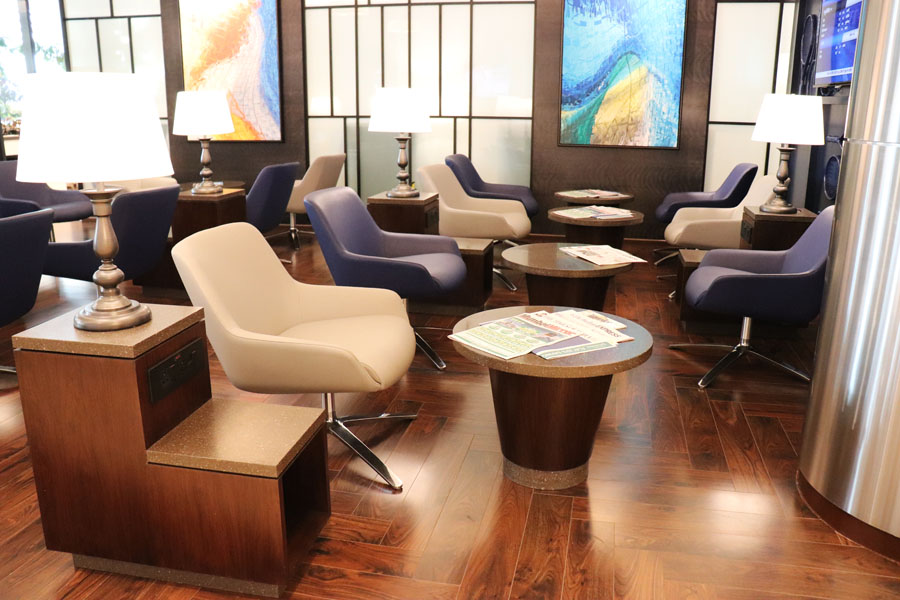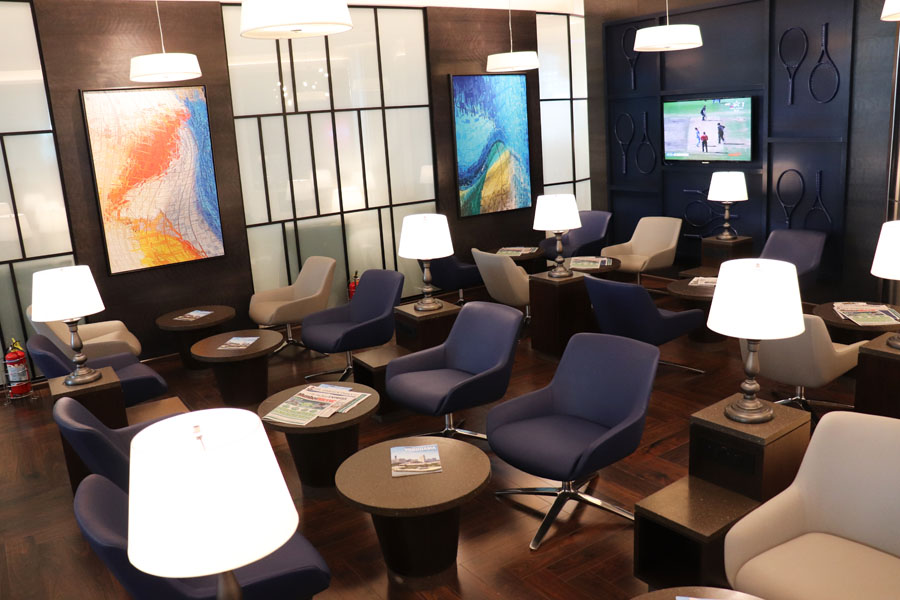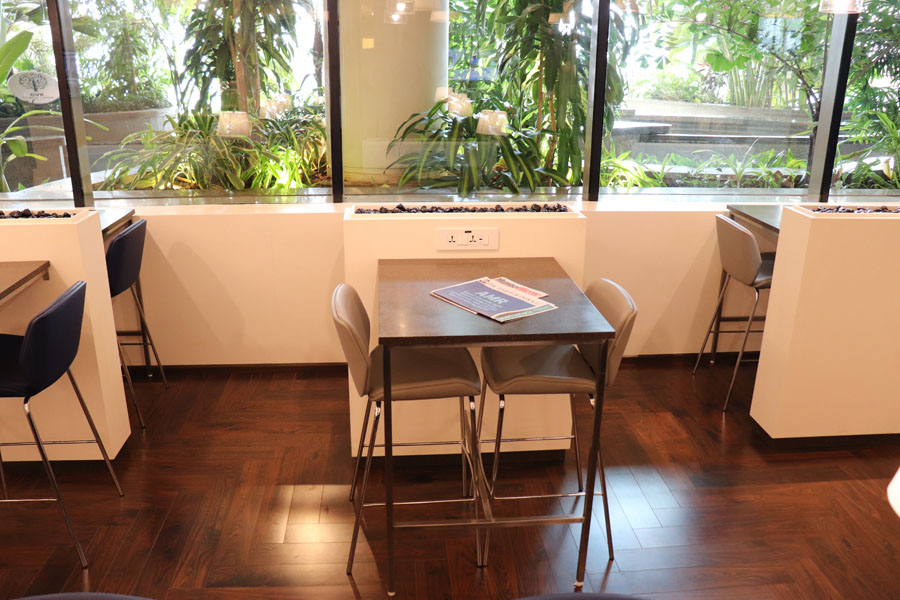 Food
You get usual buffet here as you see in most other lounges. You may expect good quality dining experience as the lounge is operated by the TFS group that runs most of the other lounges in Mumbai airport.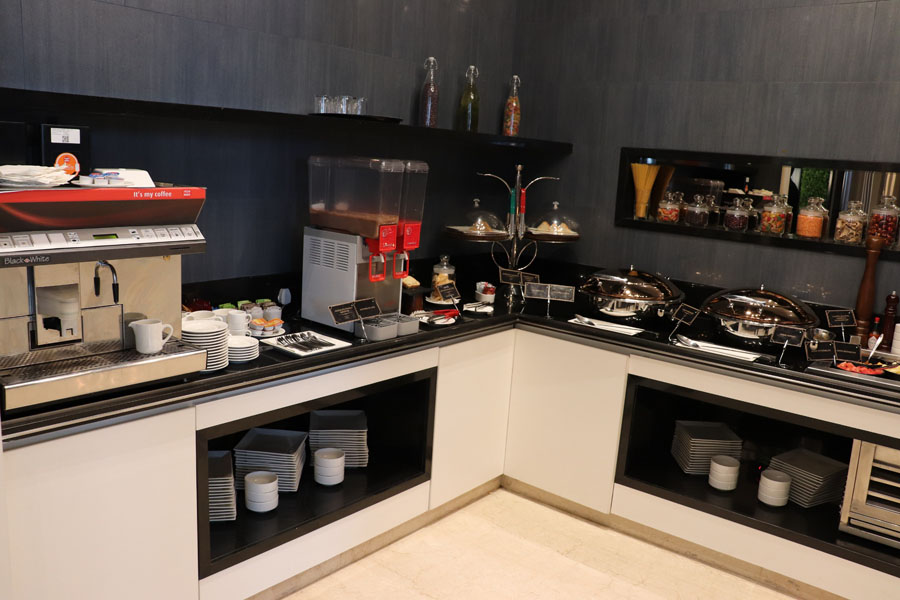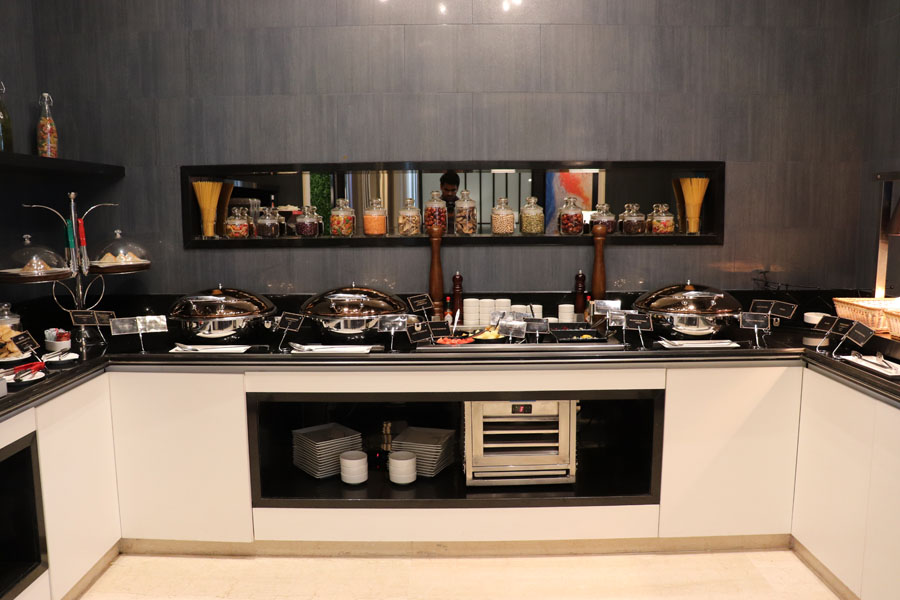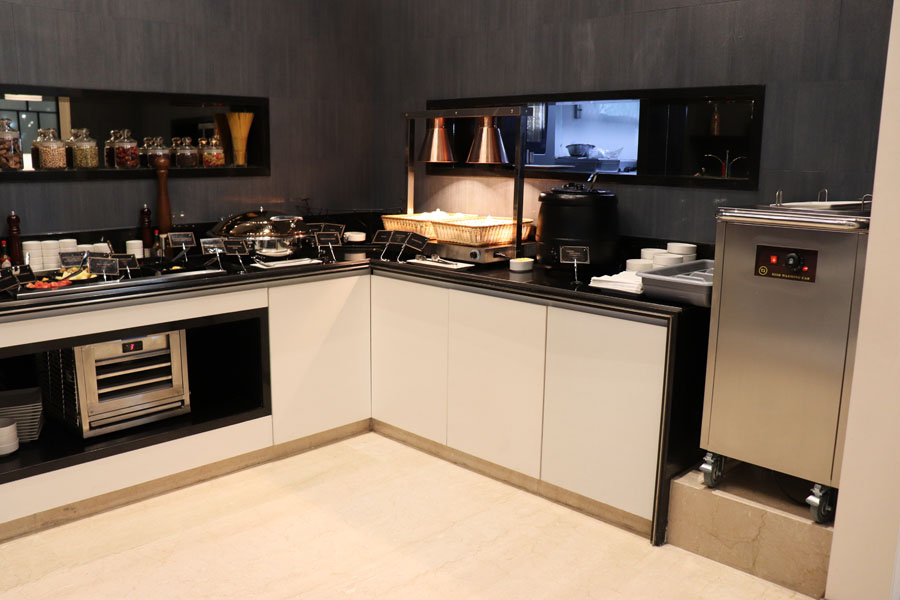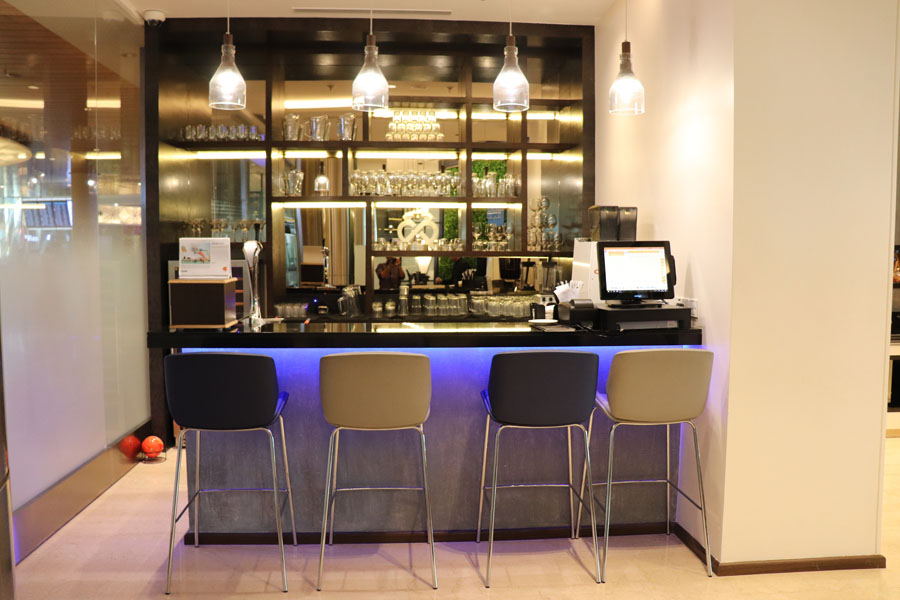 Bottomline
During my visit, I was the only customer in the lounge for about an hour, which means more attention, quicker service, zero noise!
So if you're a centurion or platinum charge cardholder, you've no reason to goto any other lounge other than Amex lounge. You can have good time with pleasant interiors, no crowd & delicious food that comes to your table.
But if you're not holding one of these Amex cards, you may access the TFS lounge (if you fly economy) or the luxurious GVK Lounge (if you fly business class). But, if you prefer a quiet lounge above all, you'll need to get one of those Amex cards to access this lovely Amex lounge.
Have you been to the American Express Lounge at Mumbai, T2? Feel free to share your experiences in the comments below.