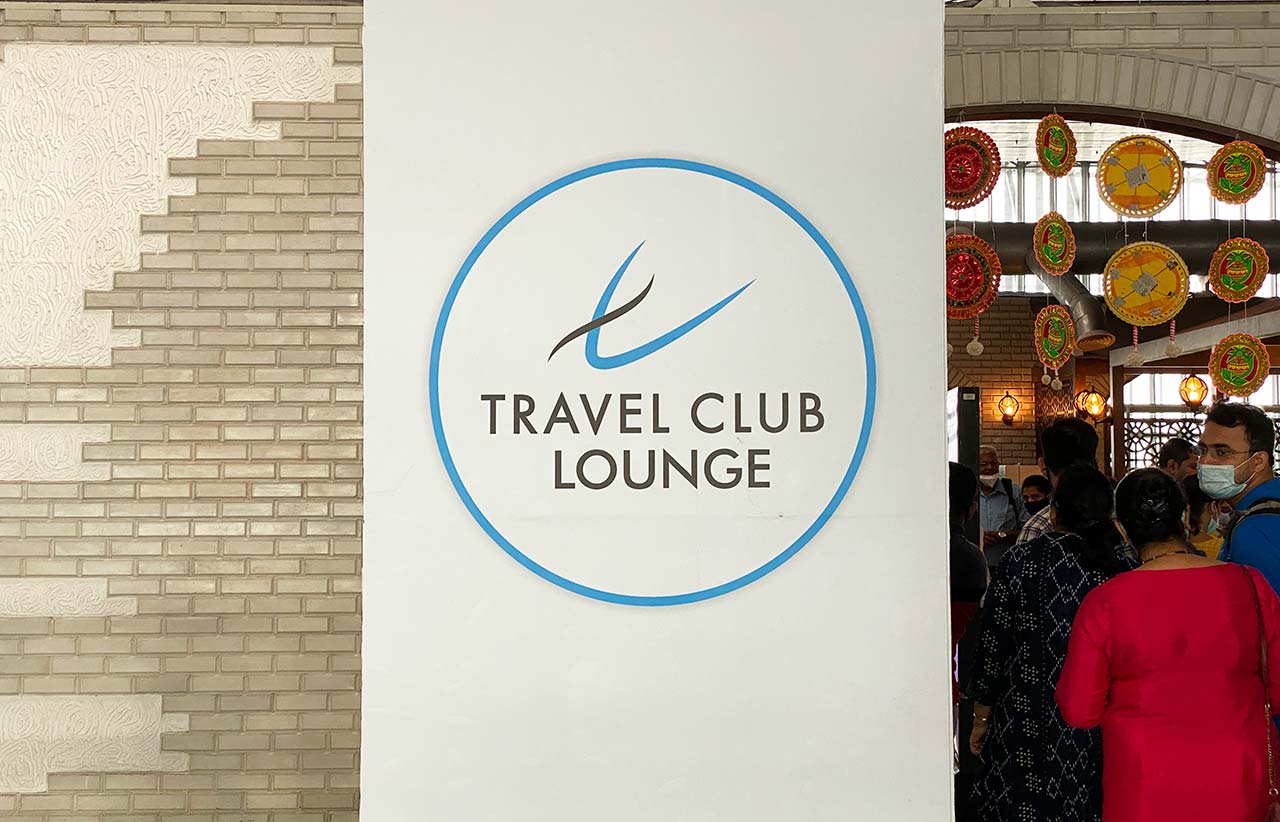 Kolkata Airport currently uses a single terminal for both domestic and international passengers and has 2 airport lounges as of now – a regular lounge and then a premium lounge.
Here's a quick review of the regular lounge that can be accessed by most travellers using credit/debit cards.
Overview
| | |
| --- | --- |
| Type | Regular Airport Lounge |
| Card accepted | Visa, MasterCard, Diners Club & many more |
| Location | Follow lounge signboard |
| Plug points | Yes |
| Ambiance | Good interiors but mostly crowded |
| Food options | Decent food spread |
If you're holding Priority Pass issued by super premium credit cards, its better to access the nearby Irish lounge instead of this one as it's usually crowded most of the time.
Check-in
I was able to get in after spending over ~15 mins in the queue. Here's a quick look at the queues across 2 counters and it remains the same size for more than a hour.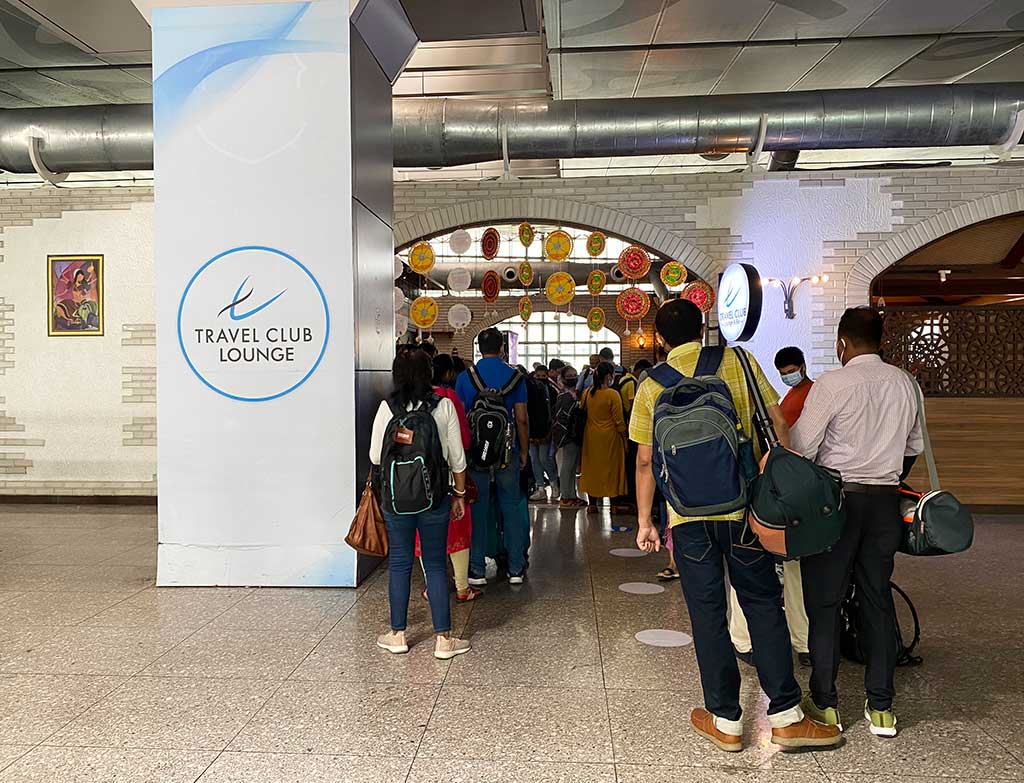 Apart from regular reasons, I see that the delay was largely due to some people trying to access using in-eligible cards after which they change the card, which generally takes time.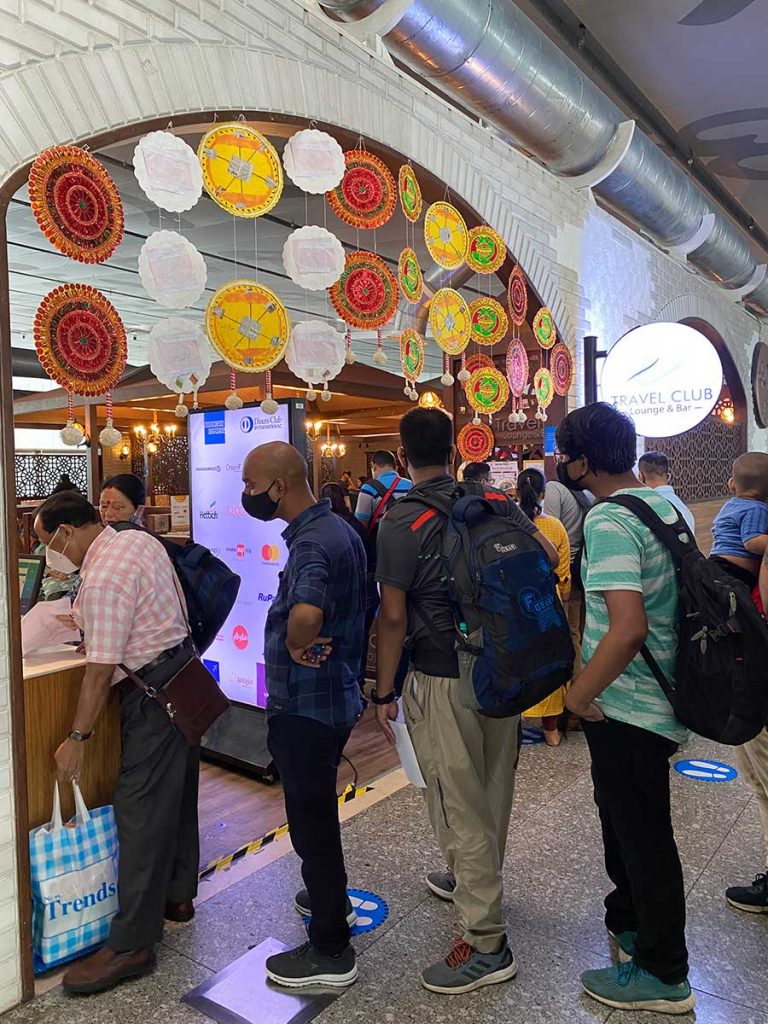 Reg. card acceptance, most credit/debit cards are accepted. Here's a quick look at various programs: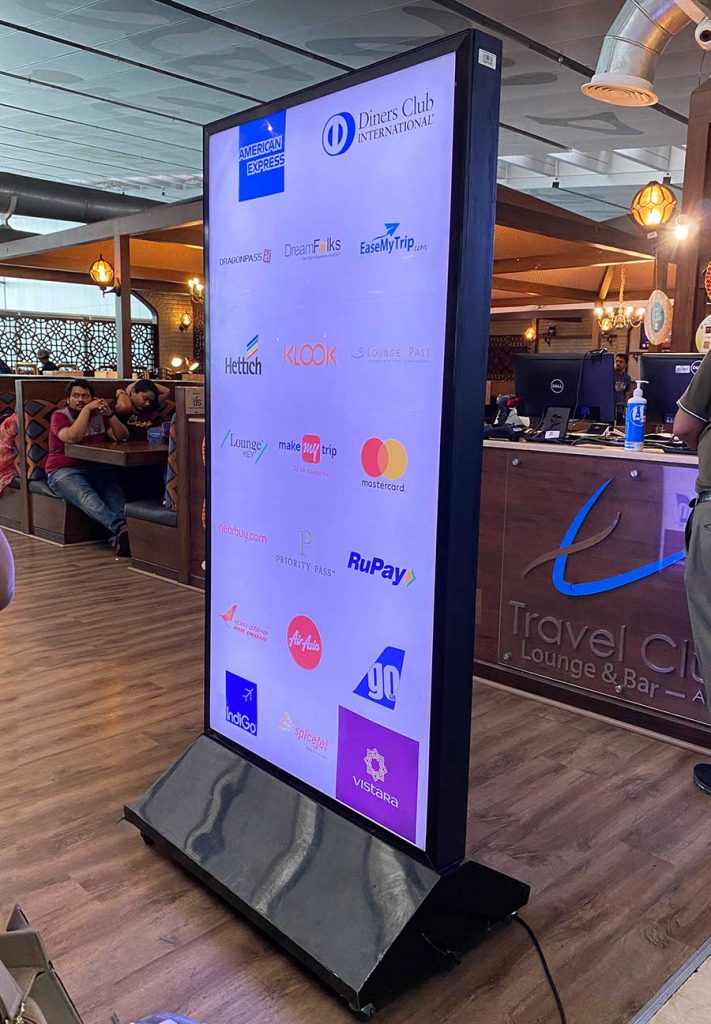 Seating and Interiors
The lounge is pretty decent in size but looking at the footfalls at the lounge I would say that the airport deserves a bigger lounge. When I was there it had almost ~90% occupancy and hence I didn't click many pictures, but here is one.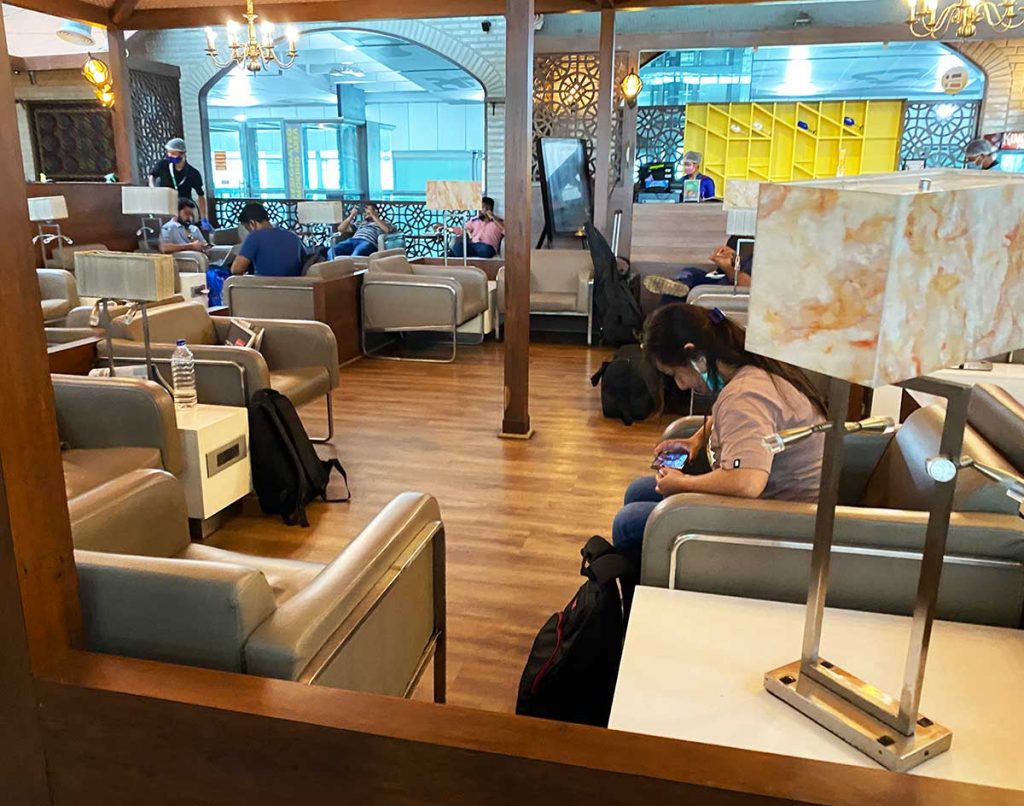 Because of the high occupancy it's noisy and feels lot crowded, just like the crowded Bangalore Airport lounge which is now called as BLR lounge that was previously called as Plaza Premium Lounge.
Food
They had a decent food spread with fruits and desserts. They also had a live food station which probably makes only Omelette I guess. Here is a quick look at some pics: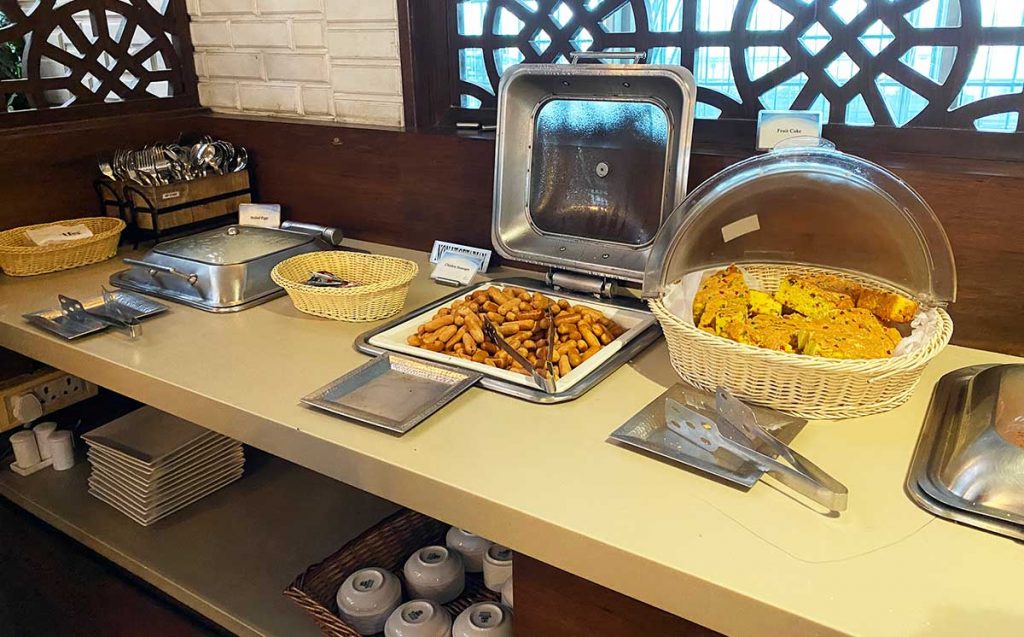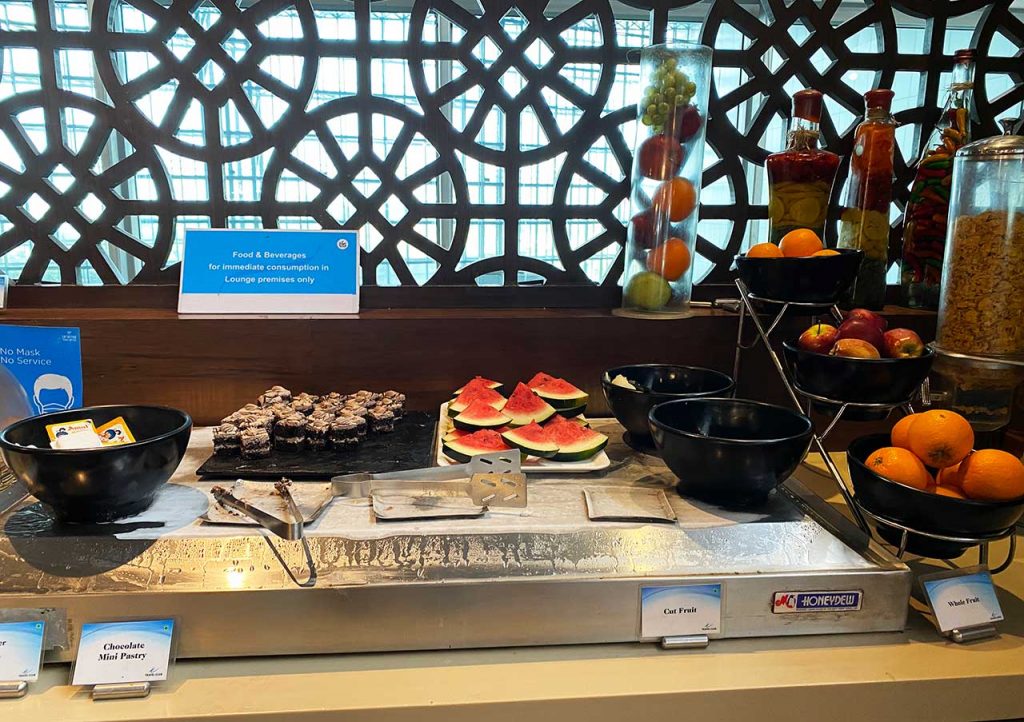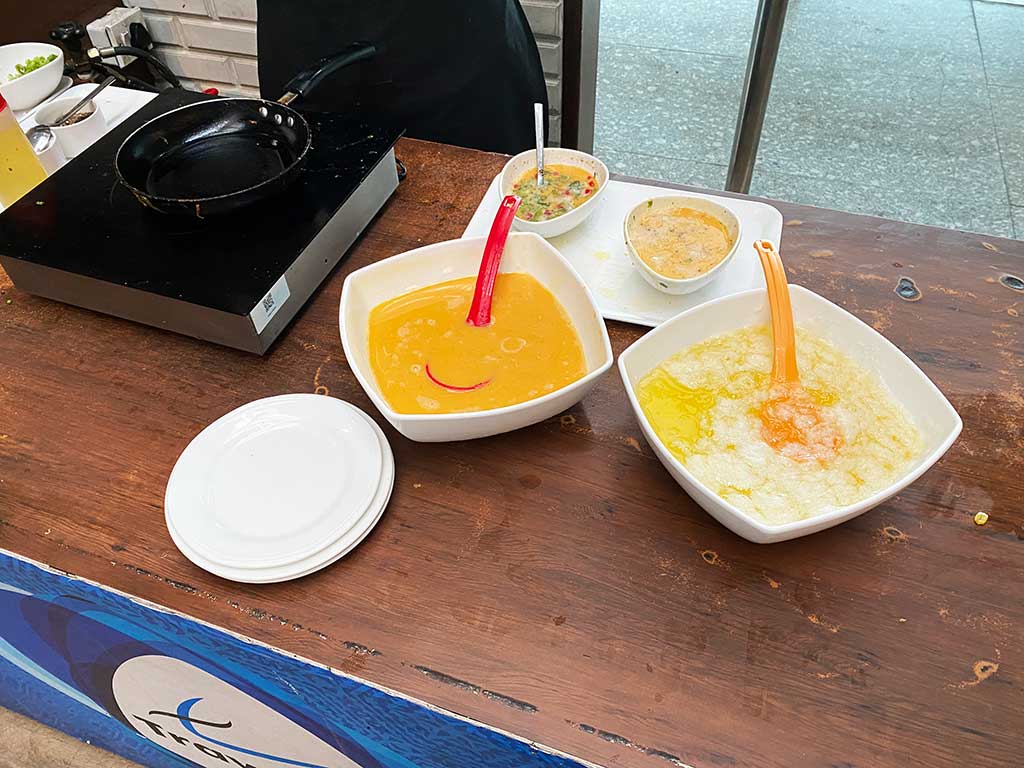 Bottomline
The Travel Club Lounge by TFS at Kolkata airport serves the needs of a typical traveller who basically need a quick snack before the flight. The only problem is the crowd.
So if you're looking for a pleasant atmosphere, this is not the place for you. In-fact, having your quick meal and leaving the lounge is the best thing you can do to other travellers and also for yourself.
However, if you've a priority pass issued by super premium cards like HDFC Infinia, you should instead be exploring the newly opened premium lounge called The Irish House which is located to the left of this travel club lounge.
Have you been to the TFS Travel Club lounge at Kolkata airport? Feel free to share your experiences in the comments below.