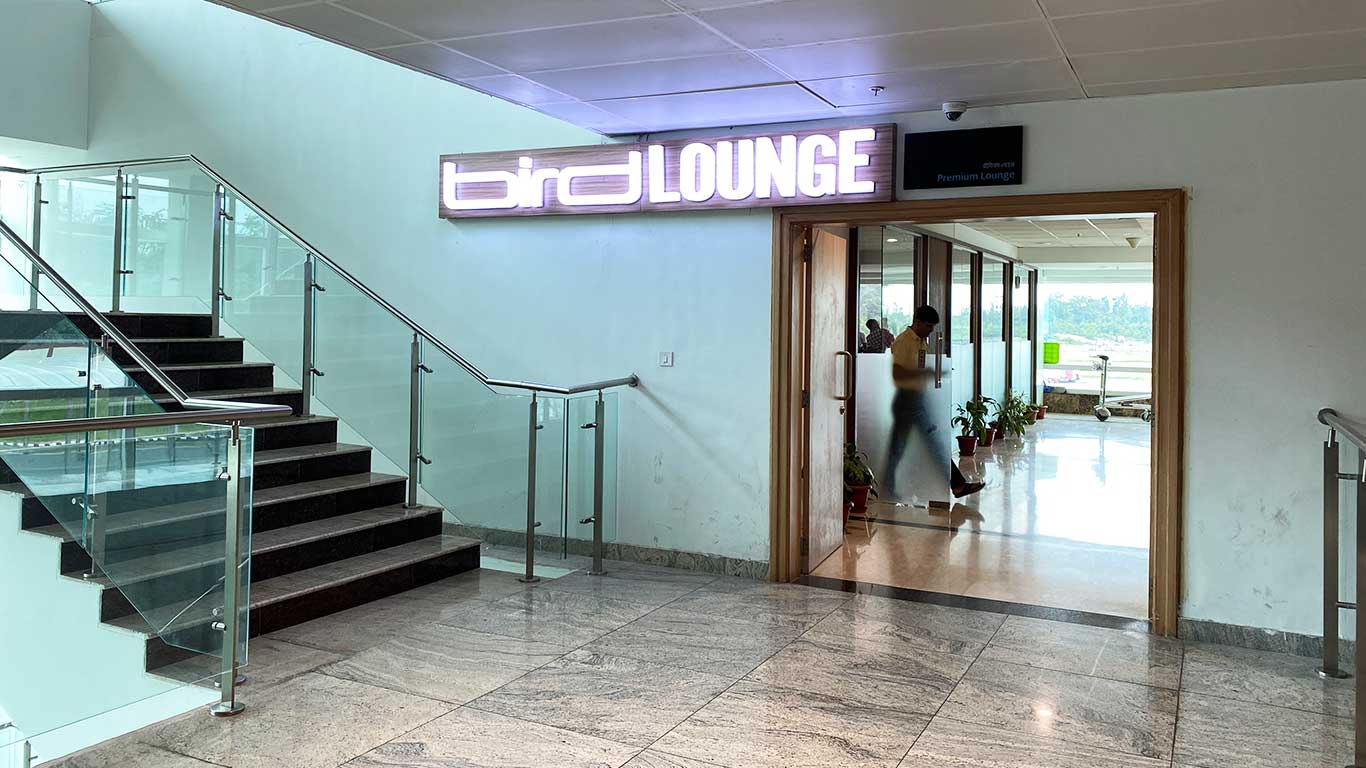 Dehradun's Jolly Grant Airport seems to have shifted their airport lounge from the landside area (which was open during peak Covid times) to the airside and here's my experience at the lounge during my recent visit to the Bird Lounge after returning from the stay at Westin Himalayas.
Overview
| | |
| --- | --- |
| Type | Airport Lounge |
| Card accepted | Most Credit Cards, except Amex |
| Location | Follow lounge signboard & take a lift |
| Plug points | Yes |
| Ambiance | Decent interiors with compact space |
| Food options | Decent food spread |
While it's good to see that Dehradun has the lounge, it certainly has to be 2X-3X bigger for the kind of footfalls it gets these days.
Location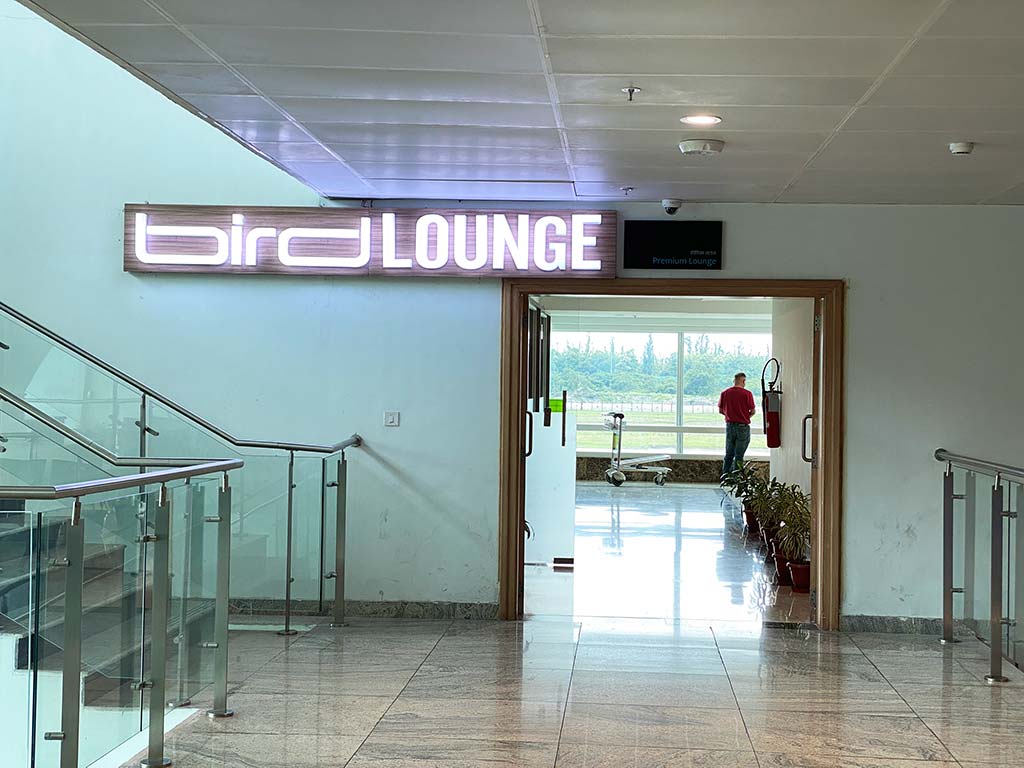 If you follow the sign board and take the long escalator (goes to 2nd floor), it would take you to a massive empty floor. Instead you need to take the lift and go one level up for the lounge.
I see almost everyone who intend to go to the lounge first go to the 2nd floor like me and then realise that they missed the lift and go to the 1st floor.
It's sheer stupidity of the airport and the lounge operator that they're not optimising the sign boards despite seeing everyone doing a round circle.
That's waste of too much electricity to begin with and then inconvenience to the passengers.
Check-in
It took few additional minutes for them to do my check-in as the internet connectivity is not so good.
If you're wondering about the acceptance, most cards are being accepted, including IDFC First Select Credit Card which is being issued as a Lifetime Free Card.
By the time I was checking-in, it was almost on full occupancy and I fortunately had one seat available.
Seating & Interiors
It's a compact lounge to accommodate about 15 passengers comfortably. Beyond that it would be a mess.
That aside, overall interiors and seating arrangements were pretty good for a small airport, except that I wish it's bit bigger.
As the lounge was bit congested, I had a quick bite and left in under 10 minutes and went to the regular waiting area to enjoy the fresh air.
It's sure suffocating inside with such a crowd, no wonder why they've 2 exhaust fans fitted in the lounge, as you can see in the image below.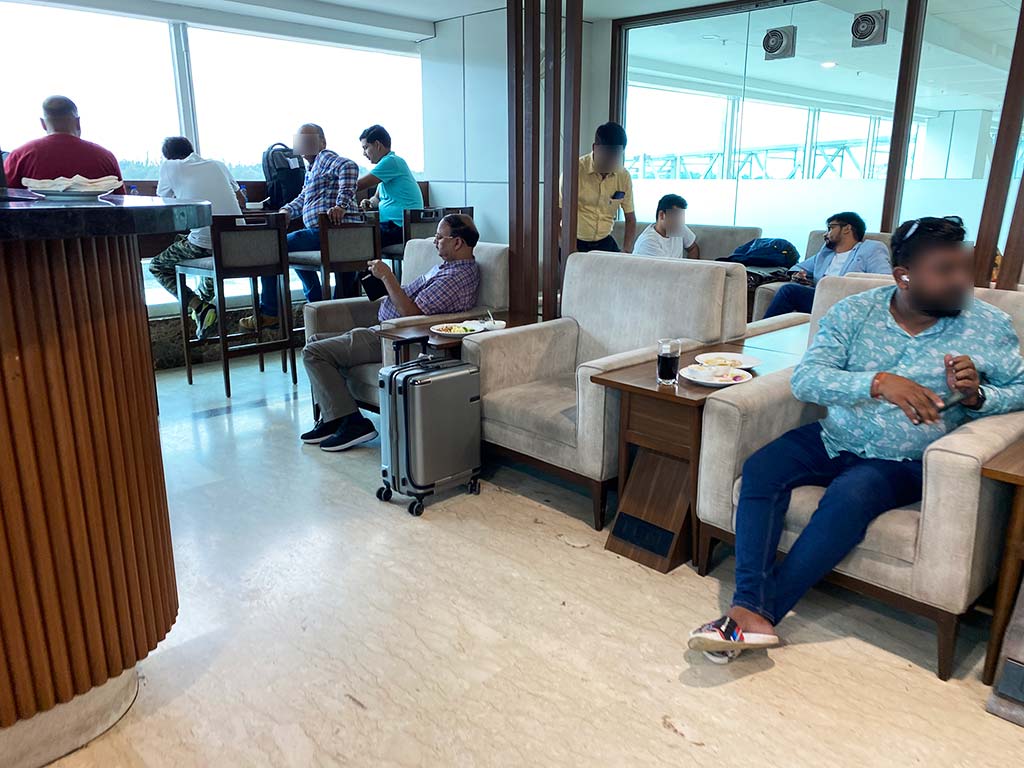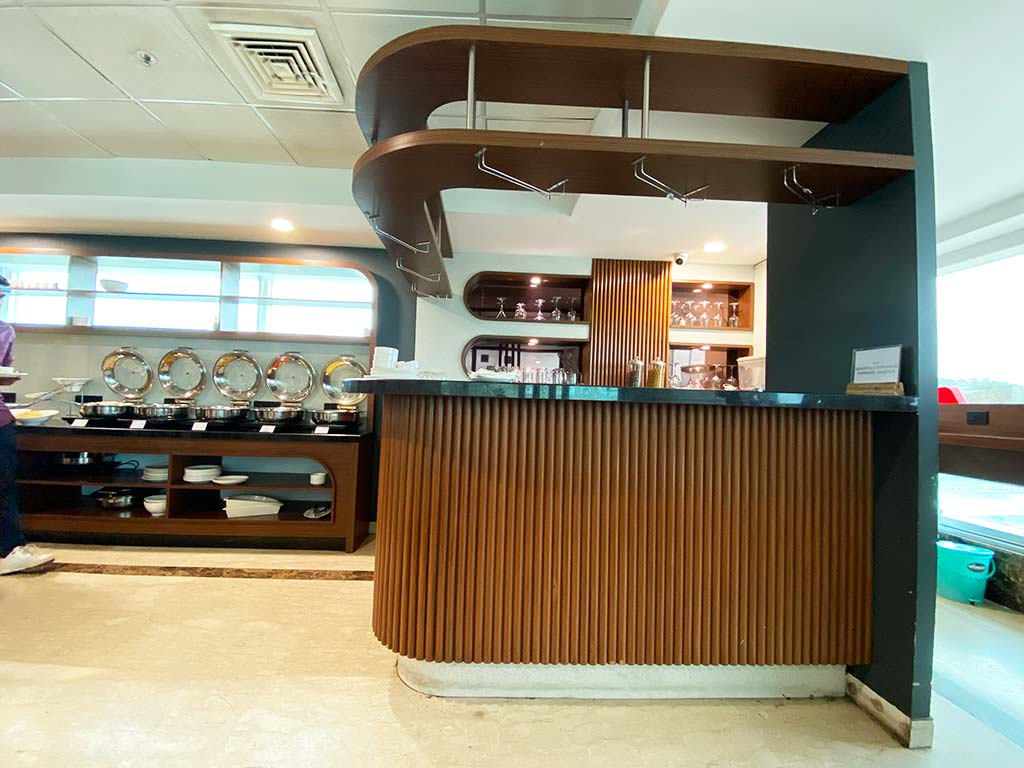 Food
For a lounge of this size, space and its location I guess the food options available are sufficient. The food was tasty and gets refilled from time to time to accommodate the crowd.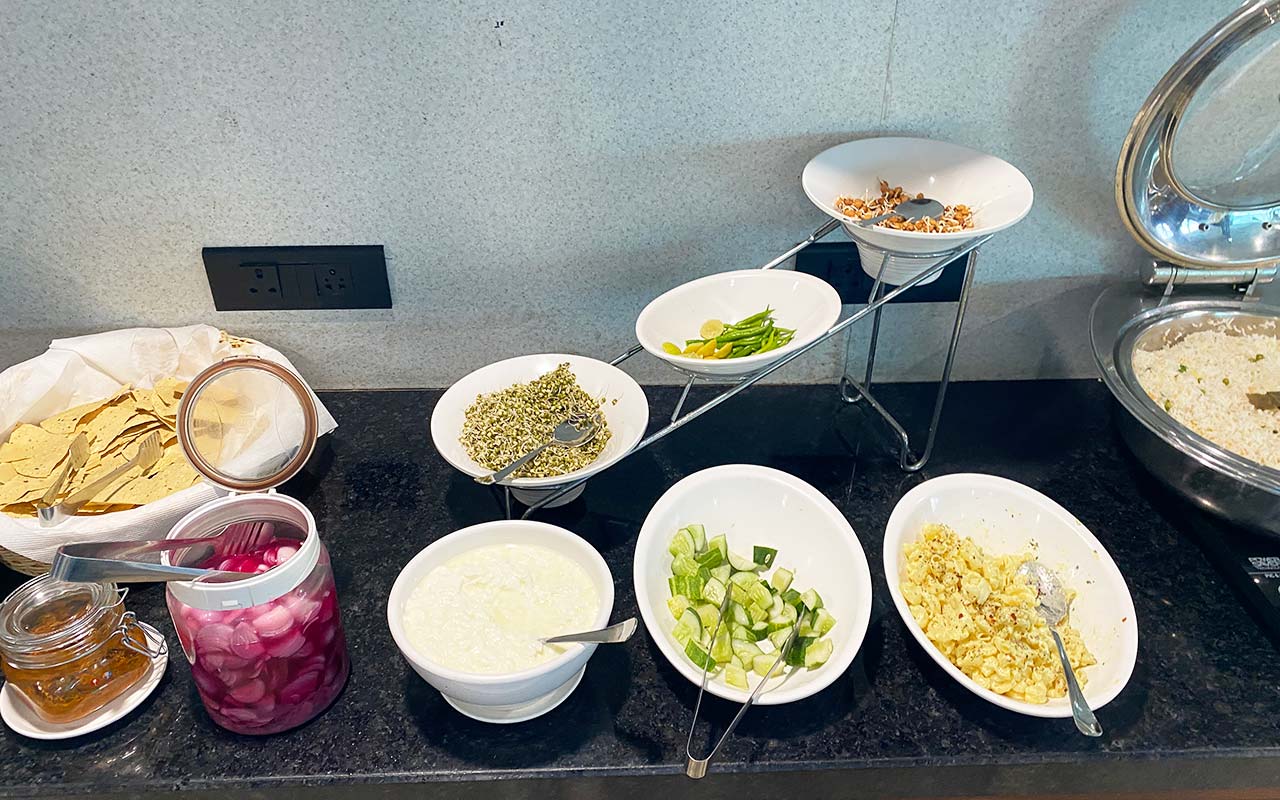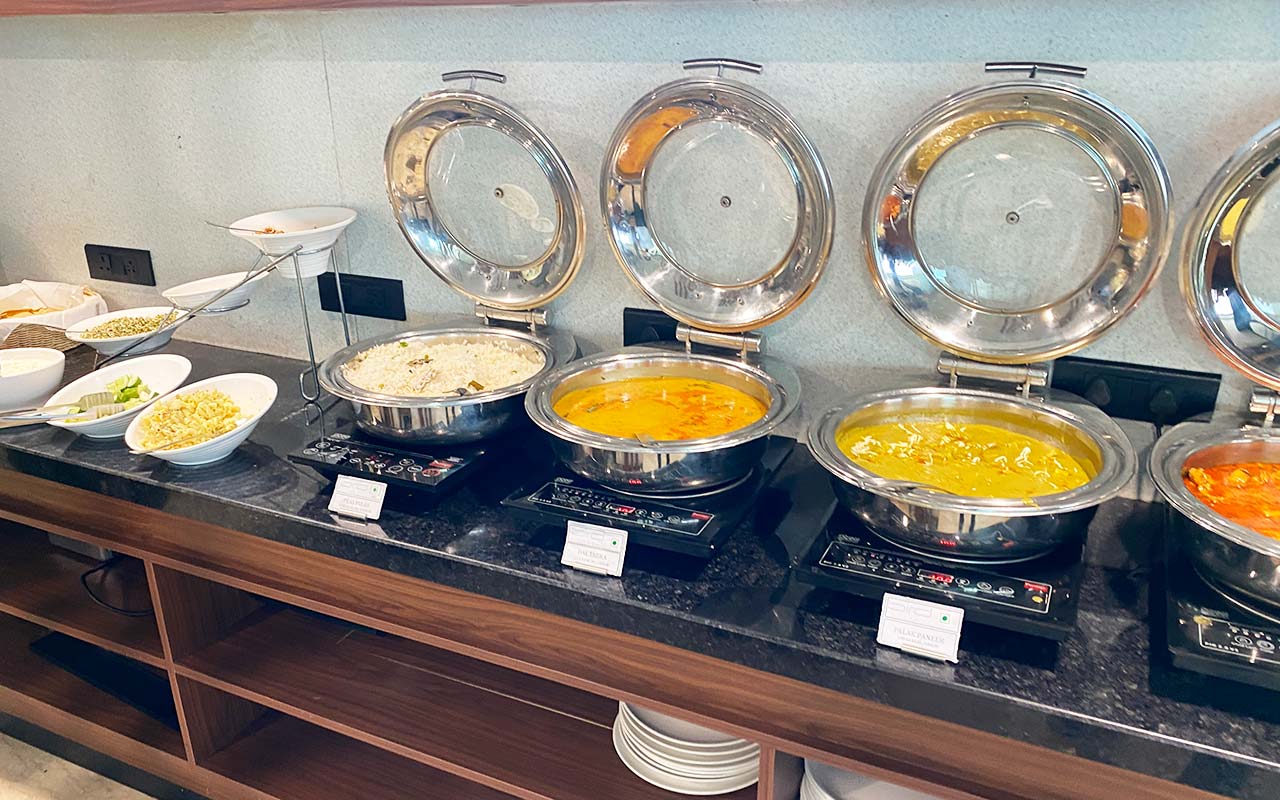 Bottomline
It's good to see that airport lounges are operational at smaller airports like Dehradun but I just wish airport authorities are generous in allocating space to the lounges.
That said, from my understanding, this might be a temporary space and eventually they'll move to the 2nd floor with a bigger space, as it's currently under construction on one side.
Have you been to Dehradun's Airport lounge? Feel free to share your experiences in the comments below.