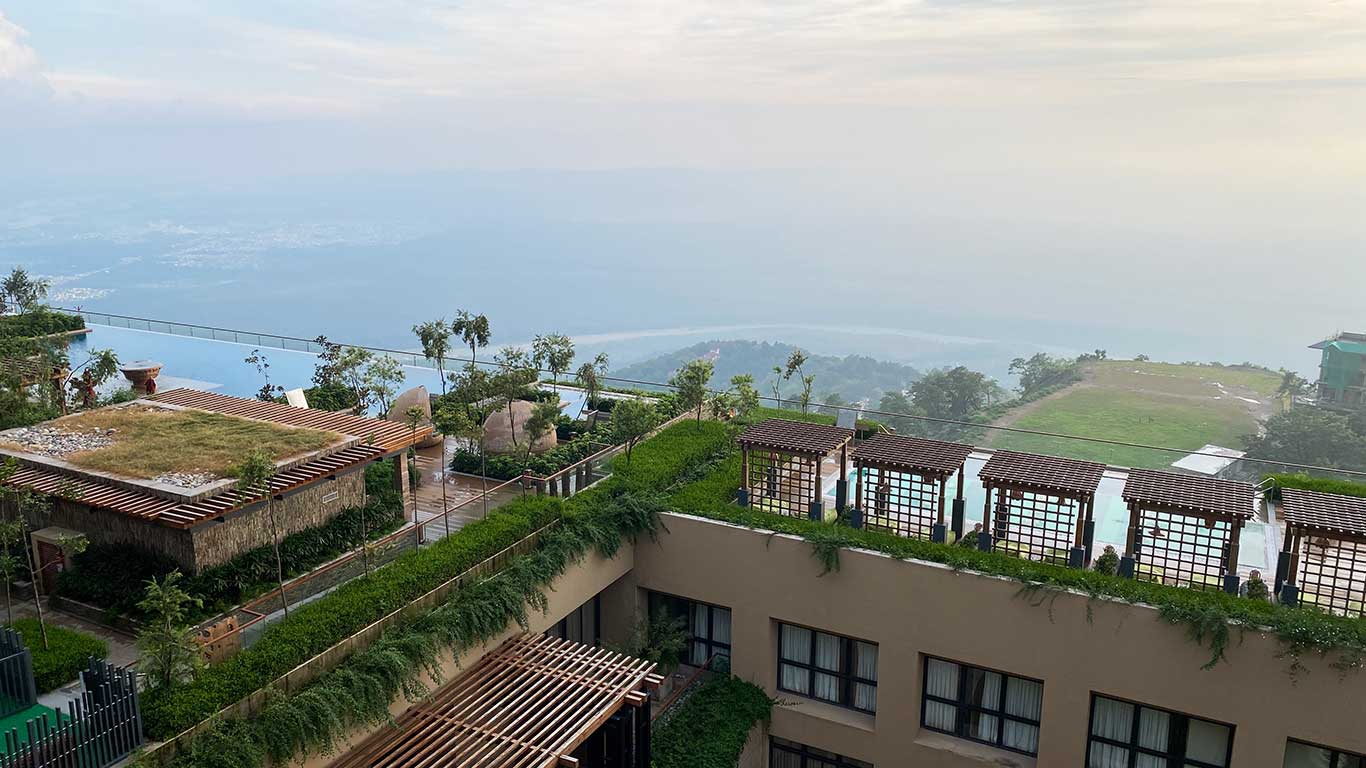 I've been wanting to visit Himalayas for quite sometime for all the goodness associated with the place and as soon as Westin Resort & Spa, Himalayas opened up I decided to do a long stay. While the trip got bit delayed as I had my other trip to Europe, I eventually visited the property in July for 5 days.
The location, people, food and everything else are great that I've booked a stay once again in under a month. If you're wondering what's taking me to this heaven so often, here's a detailed end-to-end review of everything you need to know about the Westin Resort & Spa, Himalayas.
Booking
Revenue rate: 37,000 INR+GST
Marriott Bonvoy Points: Dynamic between 15K and 25K points
While the revenue rate is quite high, I guess it's essential to maintain the property. It was even higher when it was initially opened and probably it will go up once again as the busy season is back.
Location
It's located at about 40Km / 45min drive from Dehradun airport. There are 2 routes to the hotel and usually the road going to Rishikesh is taken, as it's bigger, wider and safer road.
As soon as you leave the airport area, you'll pass a bridge from which you can see lower Himalayan hills in front of you. You can as well see a small city in the hills, which is "Narendra nagar" and that's where you'll be heading to.
The drive from airport to Rishikesh is very well maintained and it's basically a road in the forest. You can see colourful paintings all through the way to the hotel, the G20 effect, which happened in Westin as well.
The hillside road was almost empty when I visited previously during a weekday but this time I could see a lot of tourists as it's a holiday. If the road is free, you may step out of the car to enjoy the views of Rishikesh & Ganges, like below: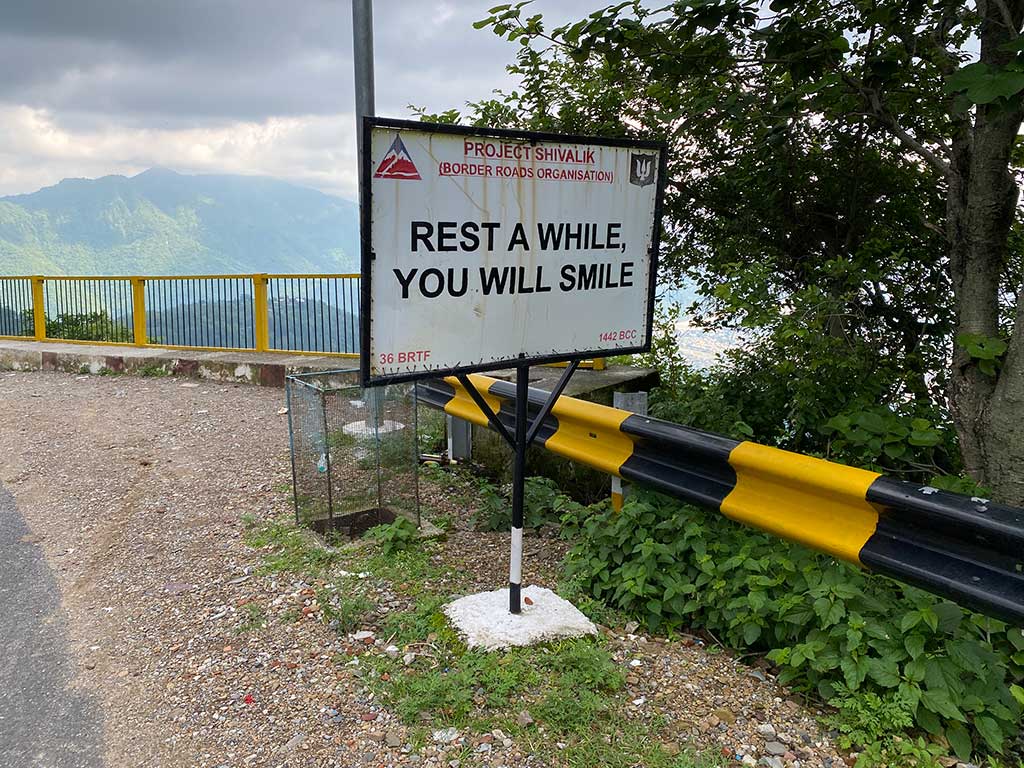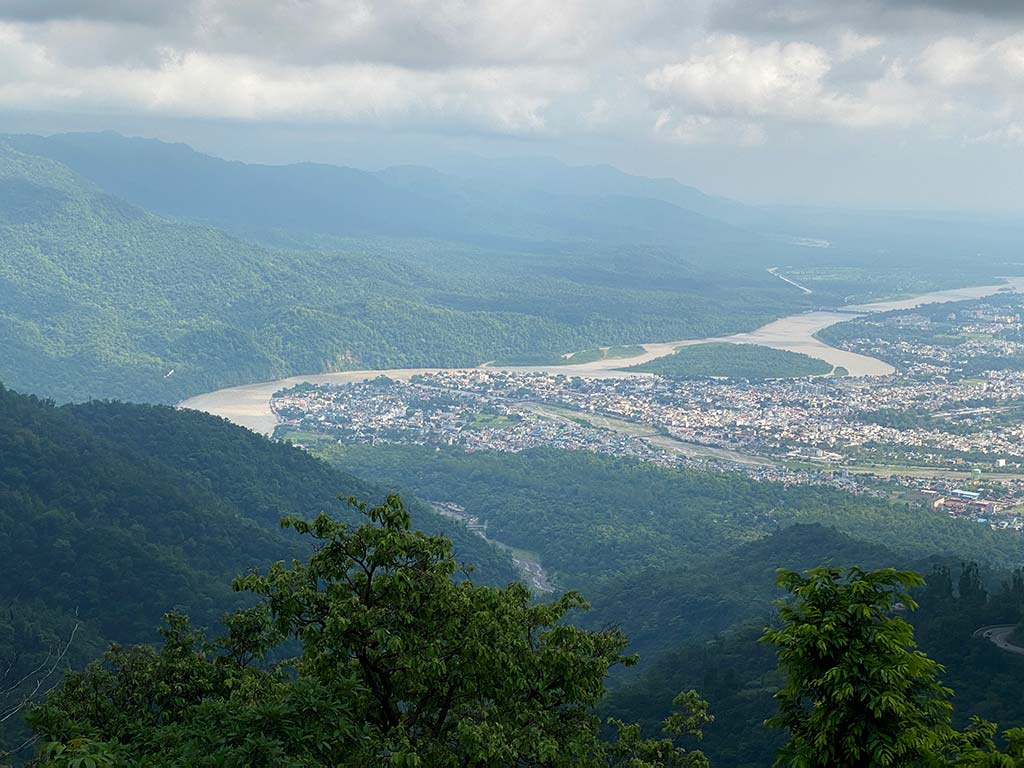 Meanwhile, you can also have a look at the the world famous "Ananda in the Himalayas" just before heading to Westin.
I've availed the airport transfers via Axis/BOB concierge services and it was good. If you don't have that option, you may choose one from "EVcityride", a taxi service in Dehradun.
Rain & Landslides
If you're visiting the hotel during the rainy season (June-Aug) then you should be aware of the landslides. You can check news for any major rainfall and if so call up hotel to check if the road is clear.
My first trip was a week after the major news on heavy rainfall, but fortunately all landslides were removed by the time I was travelling.
But my recent trip was different. Rishikesh recorded a highest rainfall in the country and I travelled just the next day. So I could see at-least 20 major landslides along the way but road was fortunately cleared for vehicle movement.
Check-in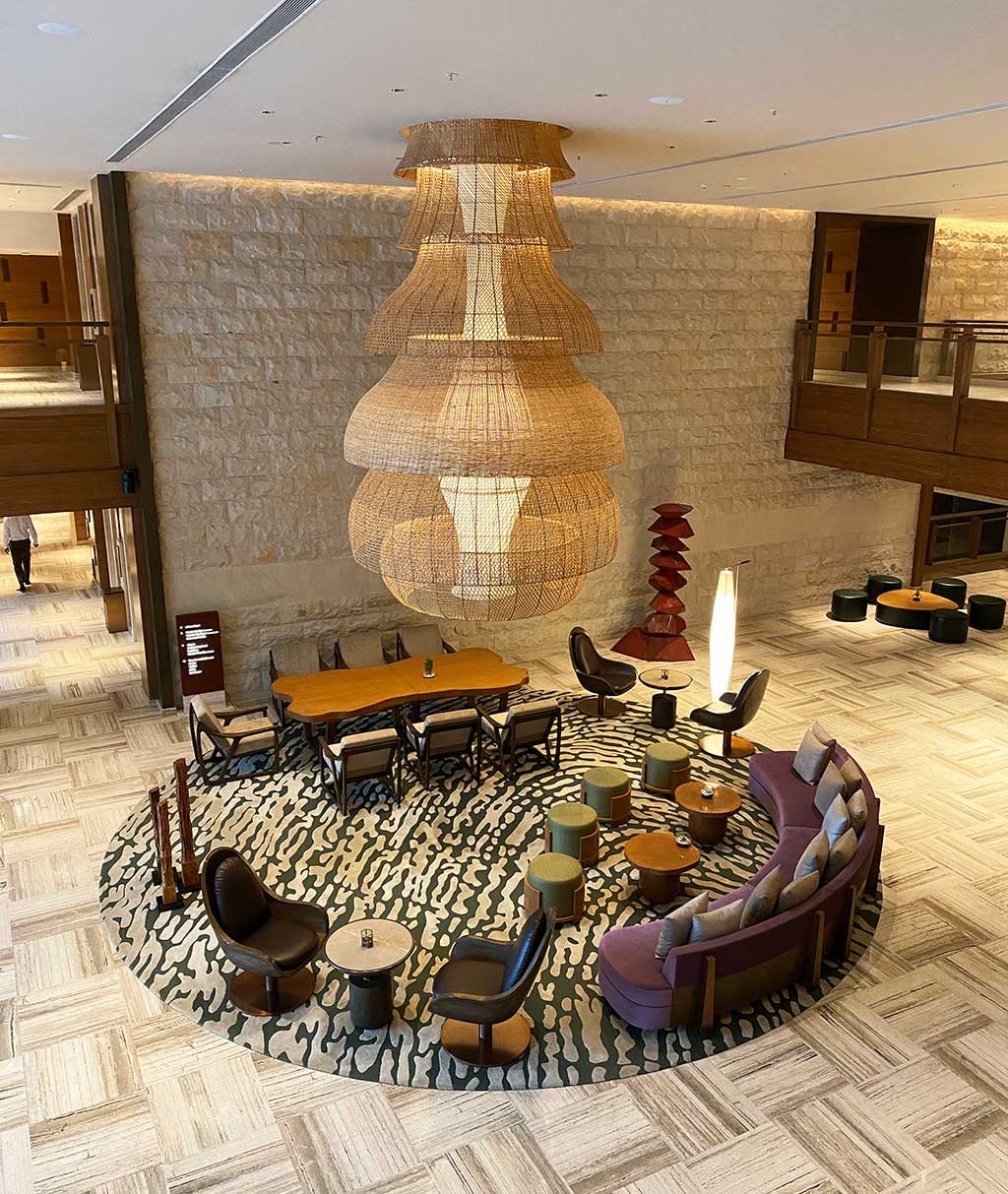 There was a pre-checkin formality over email/call just like most other premium properties in Asia. So all details/requests were shared prior.
I was quickly taken to the room for a in-room check-in, probably because the hotel was on less occupancy, otherwise a quick check-in in the beautiful lobby would be done.
The Room
The room is spacious with a balcony. If you're wondering, the rooms located on 9th level (among others) have very good views. Here's a quick look at the room and the amazing views.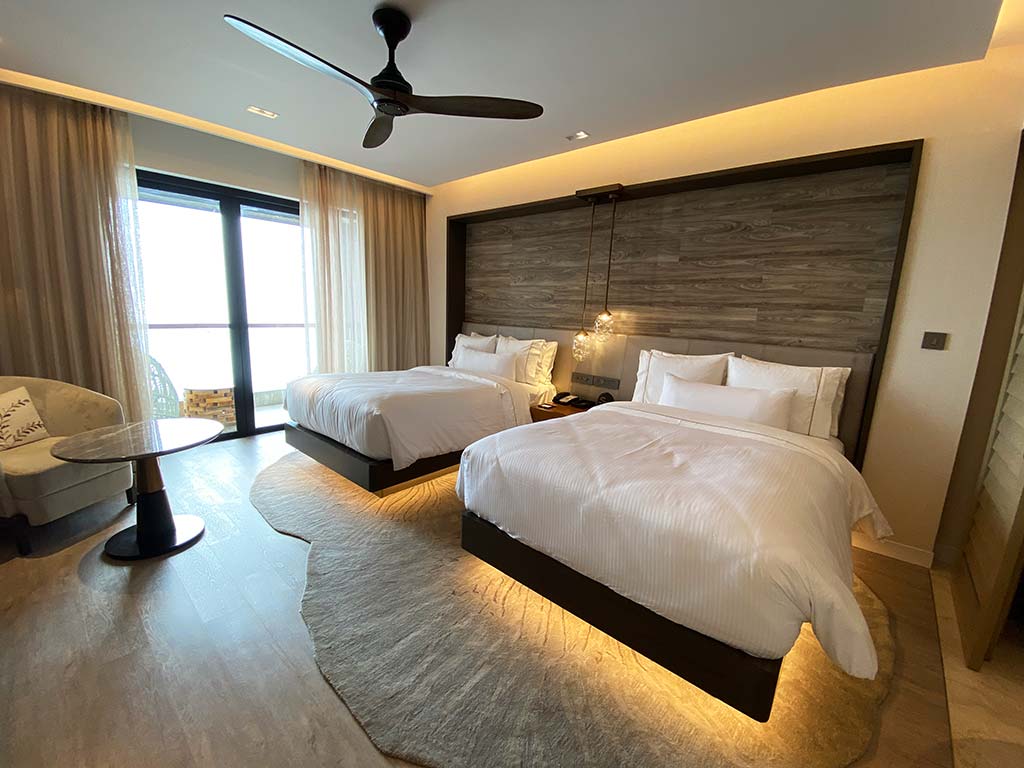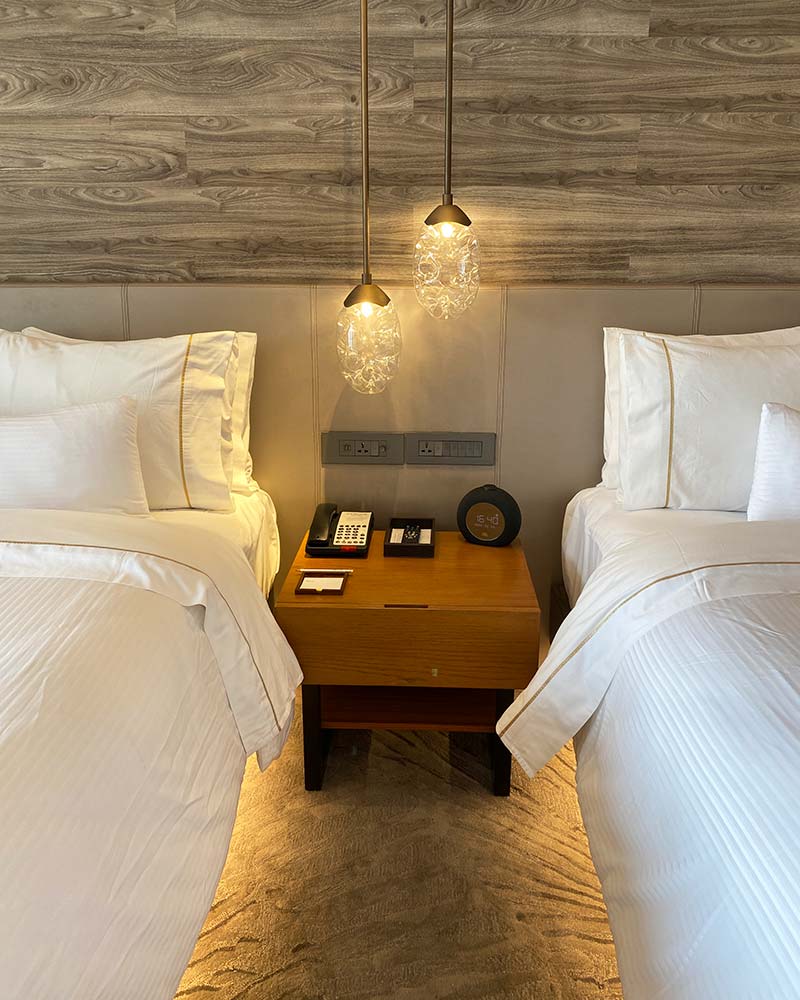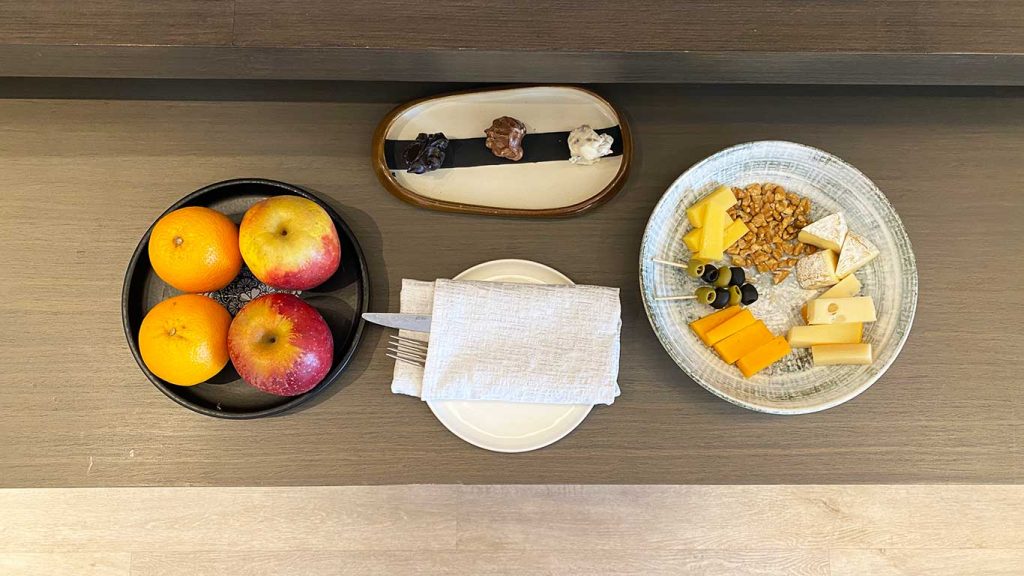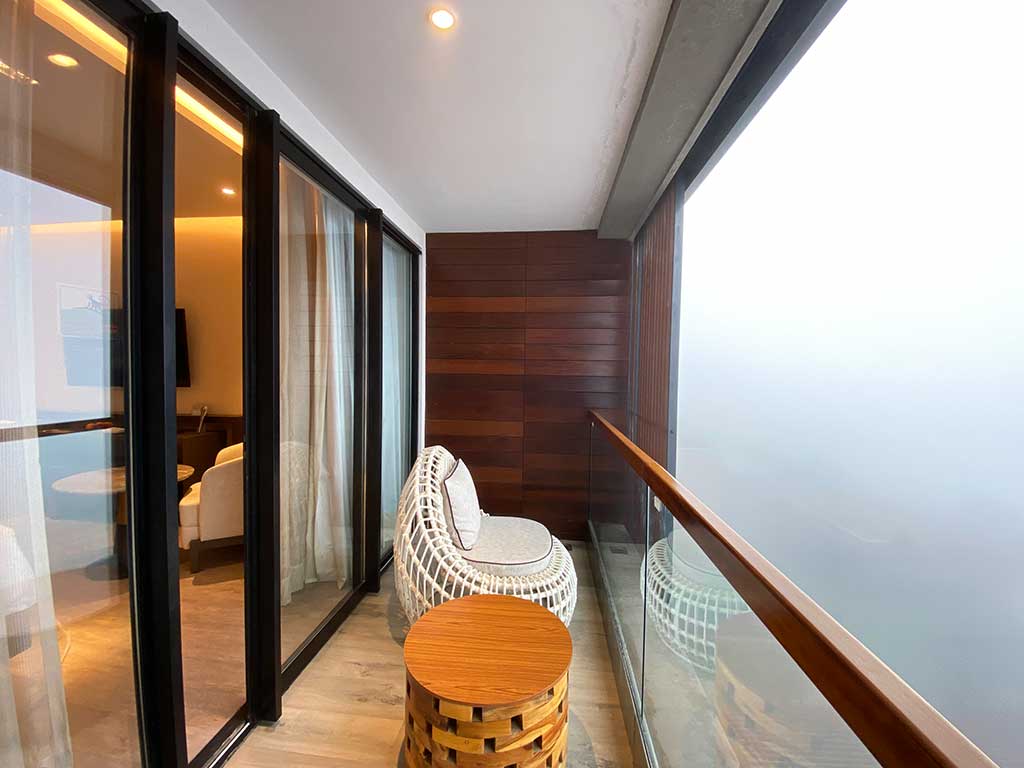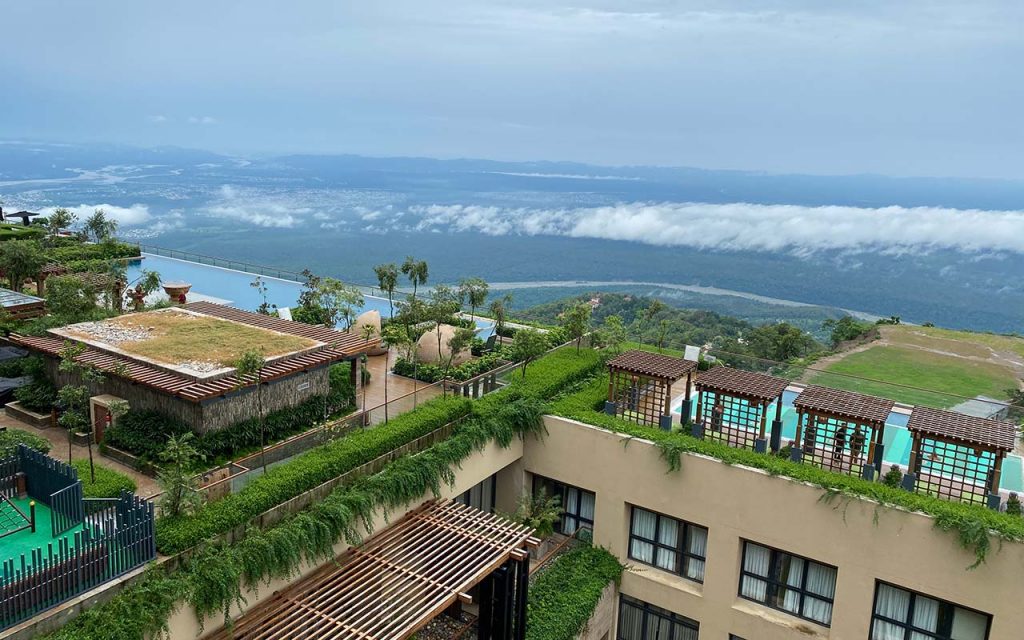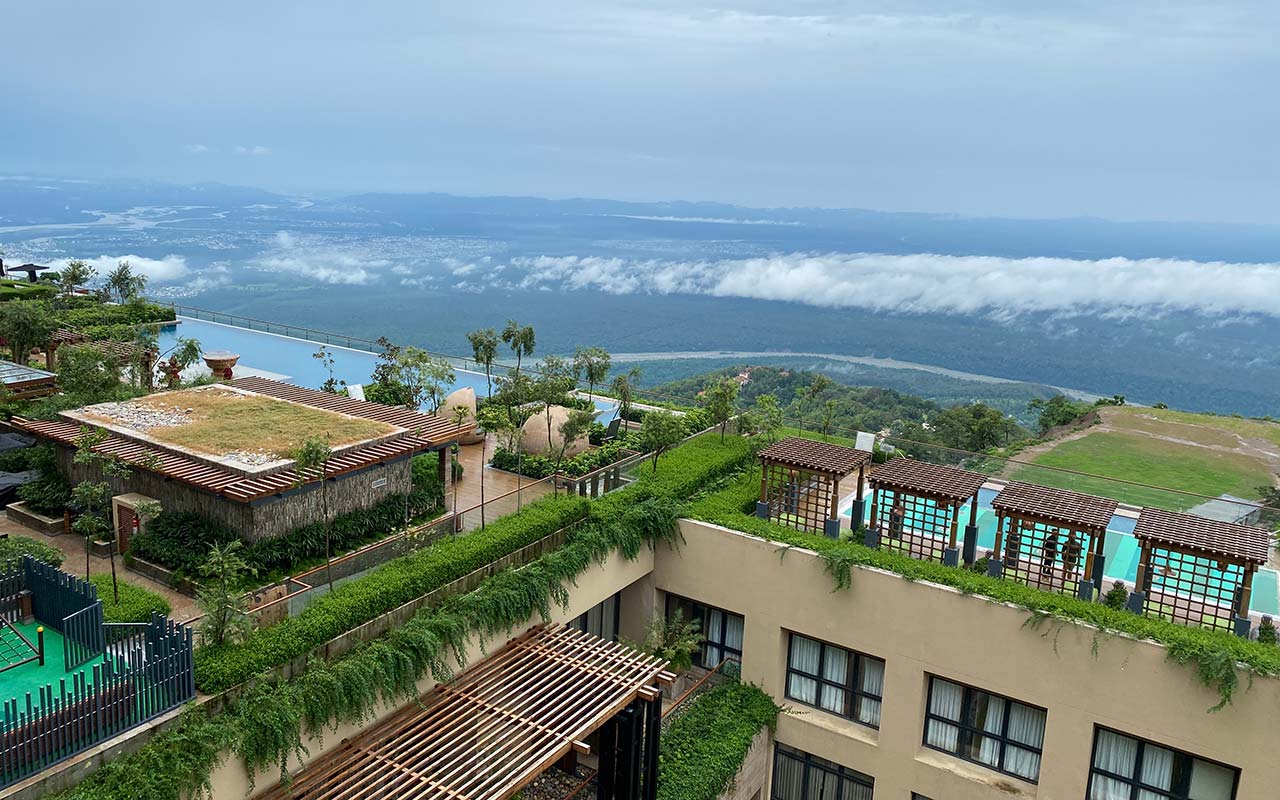 What surprised me was that the hotel didn't use the usual branded bathroom fittings like those from Cera/Grohe, which is usually used even in Fairfield's. And there was no proper handle to pull the sliding doors to balcony. So I feel interior could have been better but that's very well manageable.
The Property
The hotel has everything you would need and most importantly stunning views from the balcony or pool area.
You will have a 180 degree view of the planes in front of you, which includes Rishikesh city & Ganges on the left, dense forest in the centre, airport at the right and Dehradun city at the rightmost.
Sunsets are usually magical here without a doubt. But that's only when you're lucky, otherwise the clouds would basically cover you.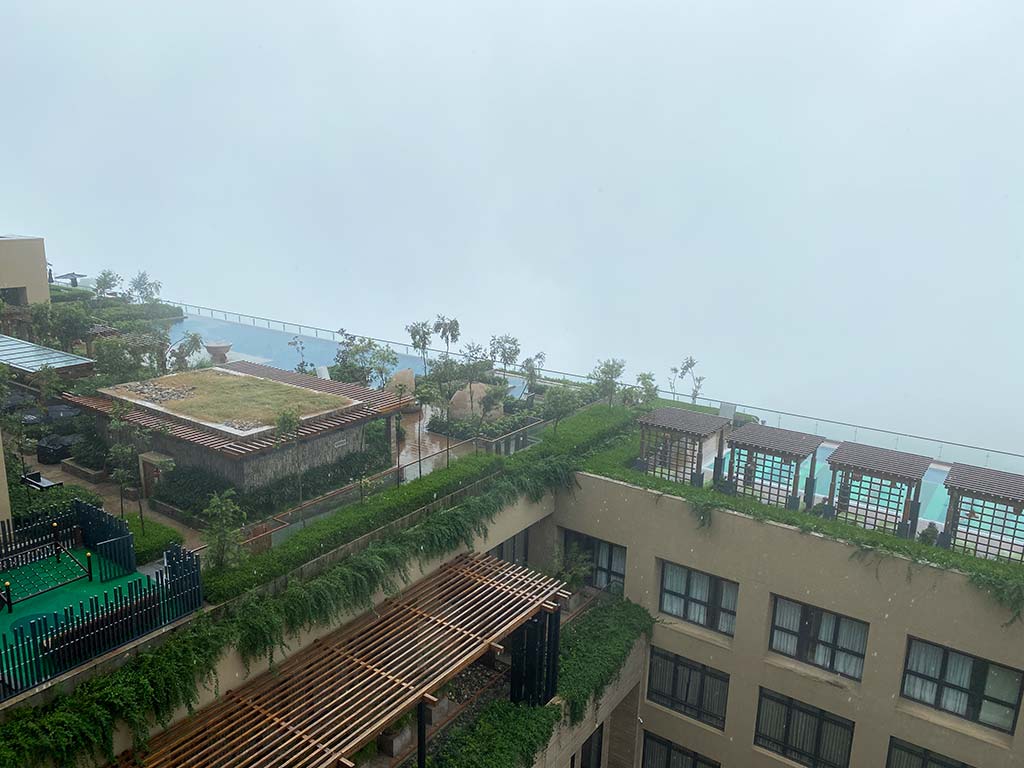 And for the first time in my life I'm seeing fog/clouds that are not cold (maybe it is during winter). So if you're looking at the foggy images and assume it's going to be chill like in a hill-station, you would be disappointed.
The temperature is almost same as you would have in the city but it's bit pleasant.
The Food
Breakfast at the restaurant was tasty and exceptional. I was quite surprised to see that they could make a very good masal dosa with tasty sambhar and chutney, which is rare to find in 5 star hotels anywhere in north India or even in south India for that matter.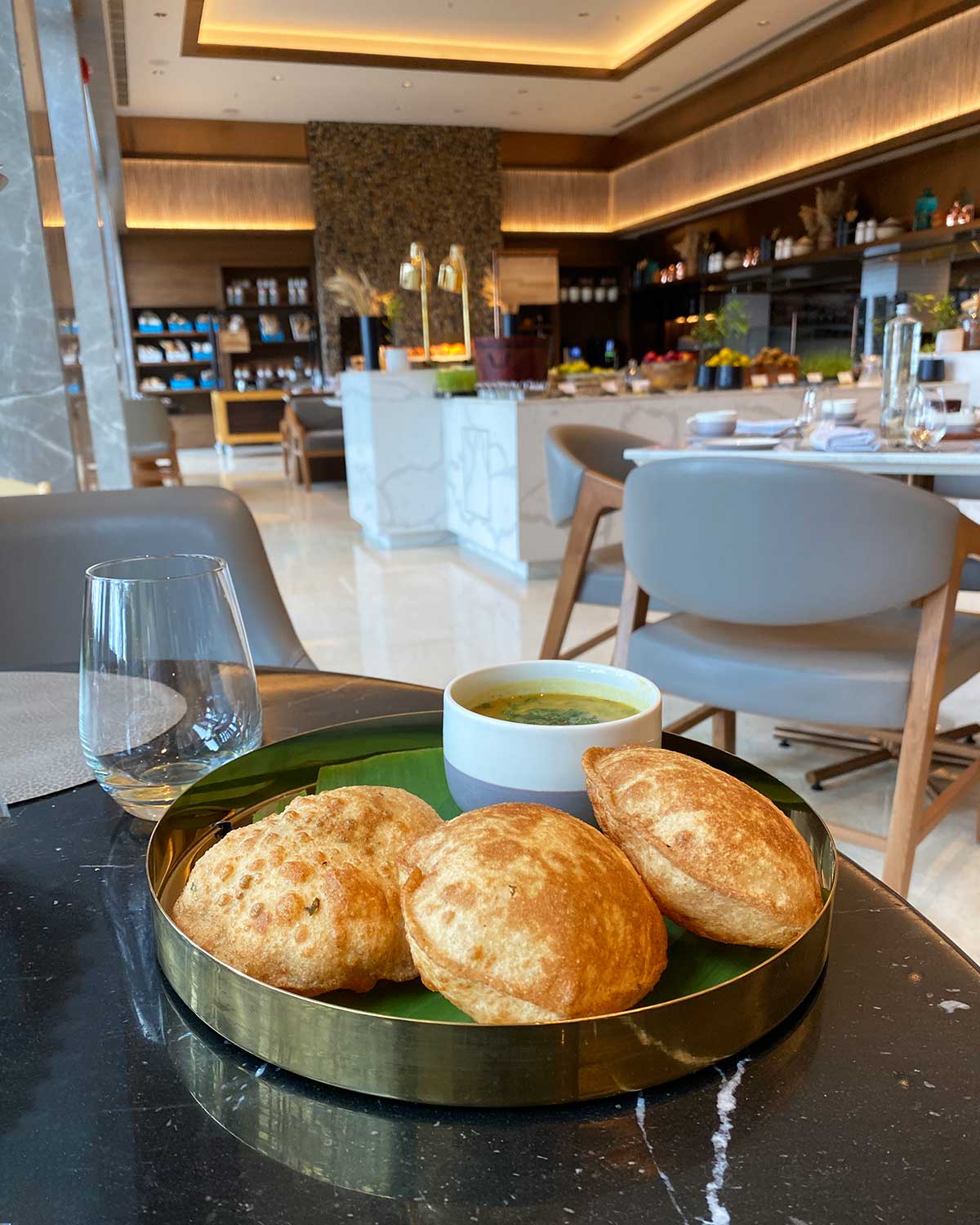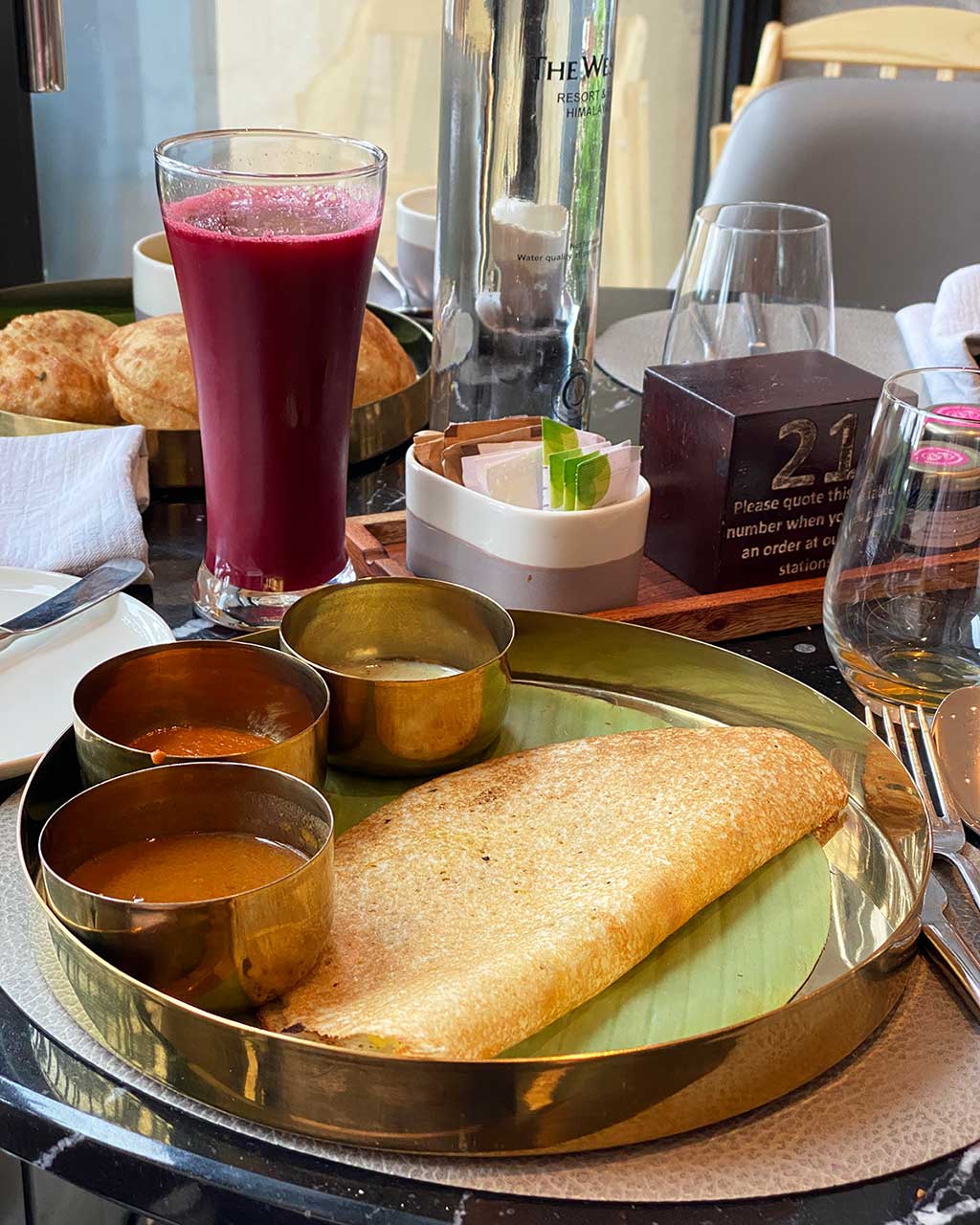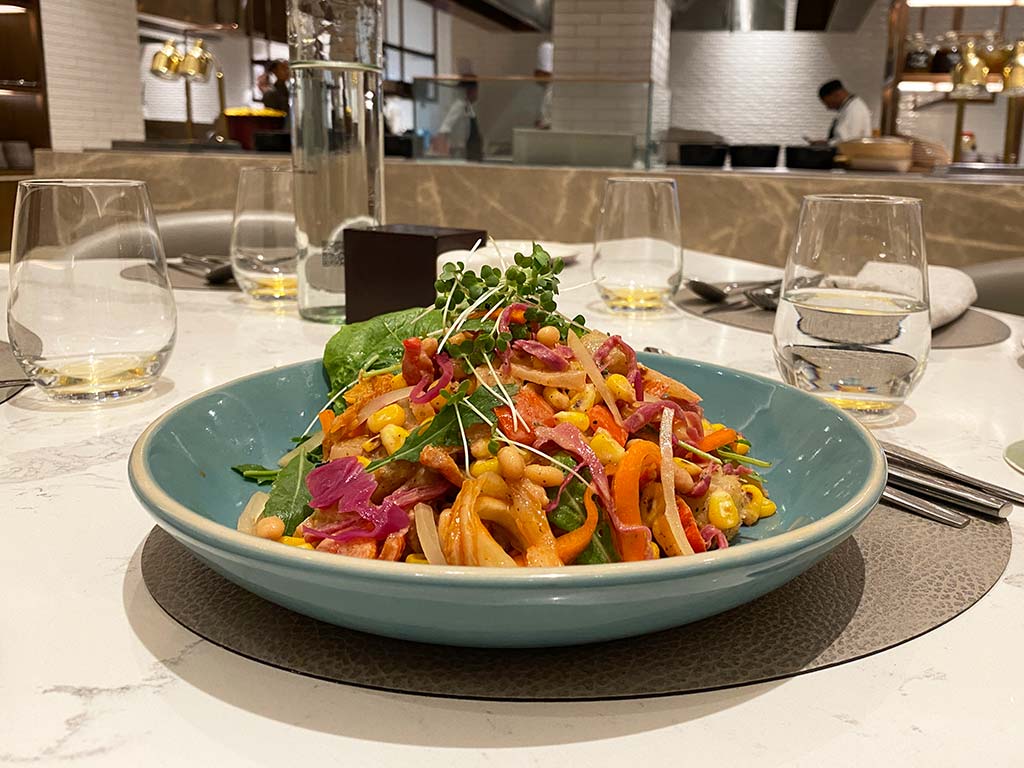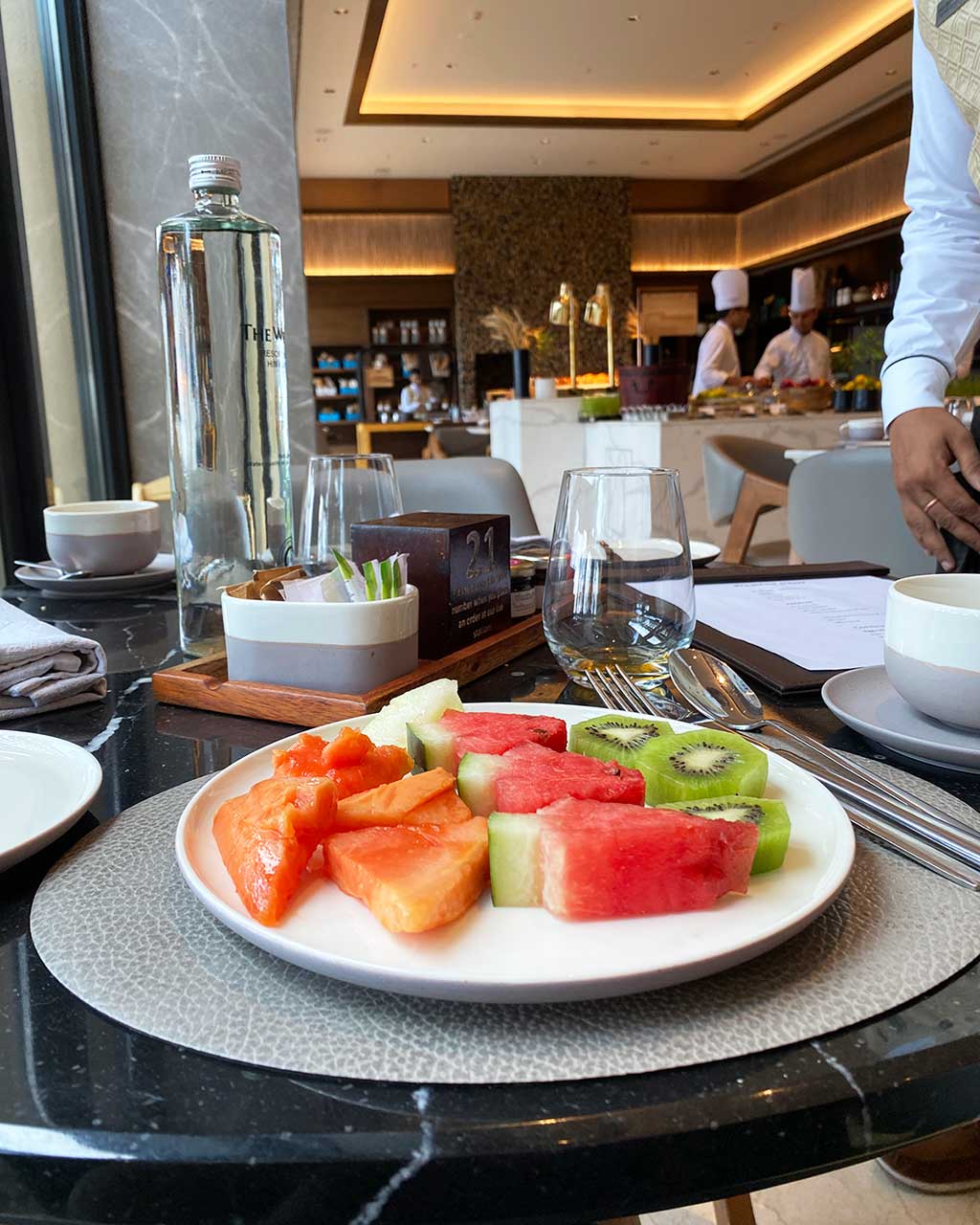 High Tea
You can enjoy high tea everyday, the location of which keeps changing from time to time. They serve tea/coffee along with large collection of snacks to choose from.
It's served with live music and it's quite an event that you shouldn't miss. High Tea is as good as a typical lounge experience except for drinks.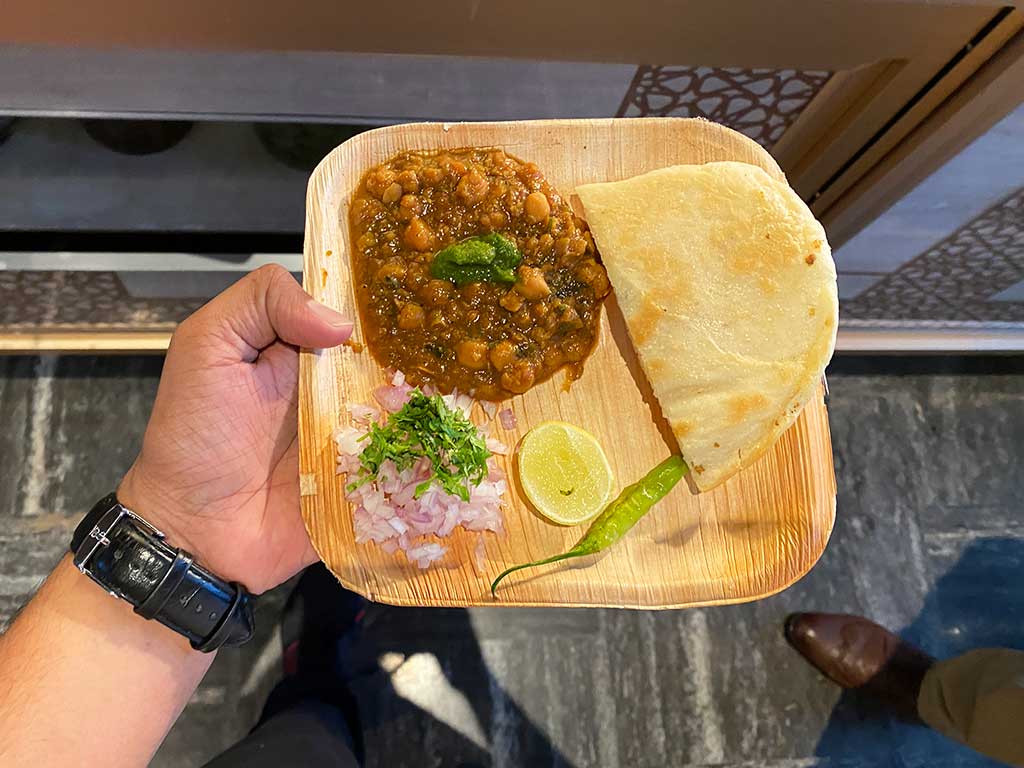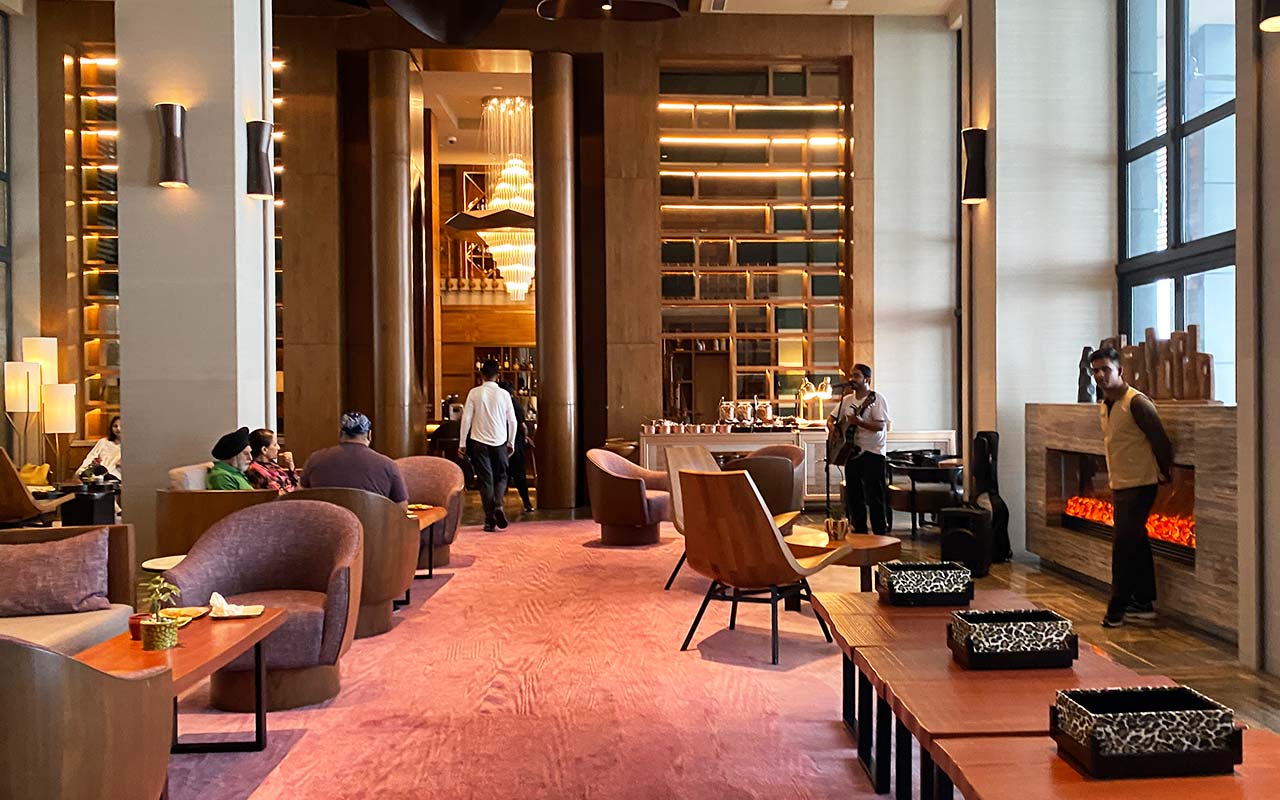 Executive Lounge
While high tea is sufficient for most, the eligible Marriott Bonvoy elites gets access to the executive lounge, usually with 2Veg+2Non-Veg snacks and the drinks.
Some of their cocktail's are very good and the "Coco Paradise" is a must try if you're around.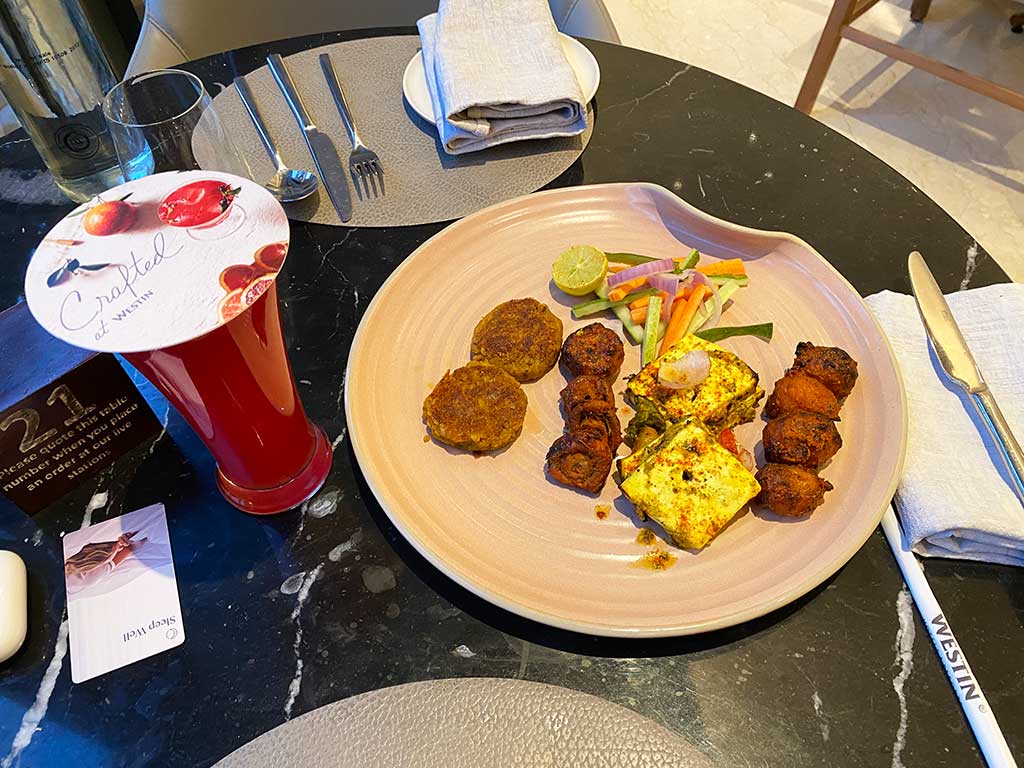 Gym, Yoga & recreation
The property has sufficient activities to keep you engaged fully for a day or two.
Gym is open 24/7 and it's spacious, very well maintained with a trainer available during the day. If you're into Yoga, you may take the yoga sessions available across 3 slots in a day.
You may also explore other recreational activities like trekking, soft archery, bowling, visit to Rishikesh, etc.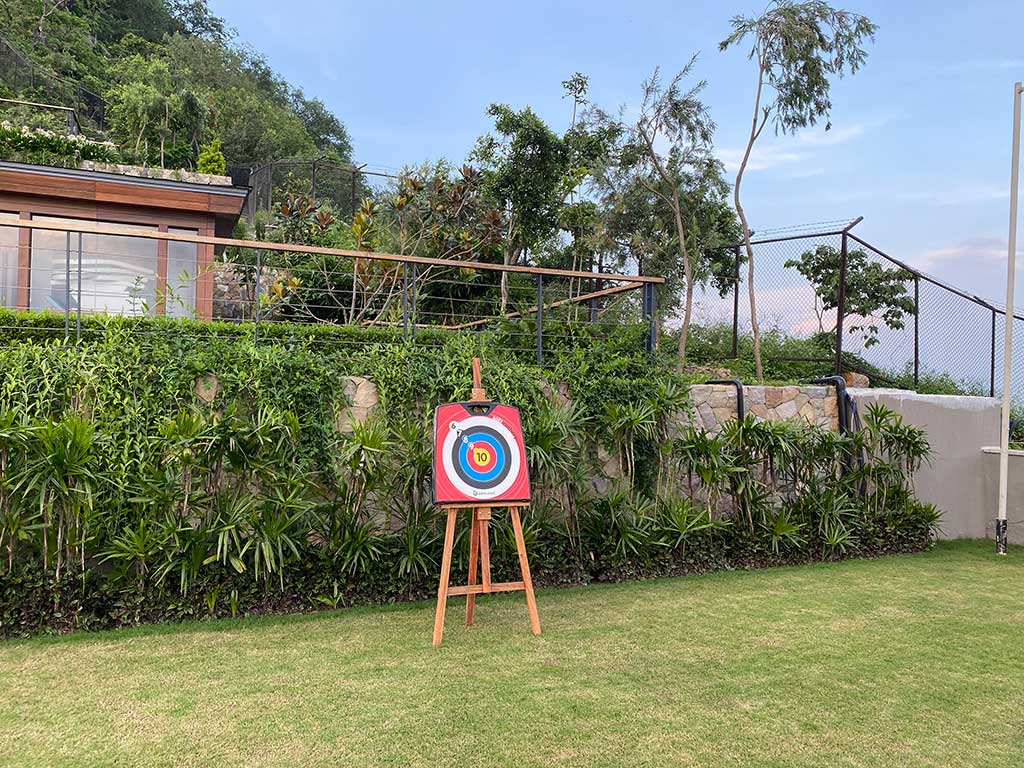 Wifi & Connectivity
Airtel Voice & 4G connectivity are poor everywhere right from the Dehradun airport to hotel but once you're on wifi at the hotel, you may enjoy the magic of "Airtel Wifi" which I've been enjoying in the hill-stations since past 3 Yrs or so.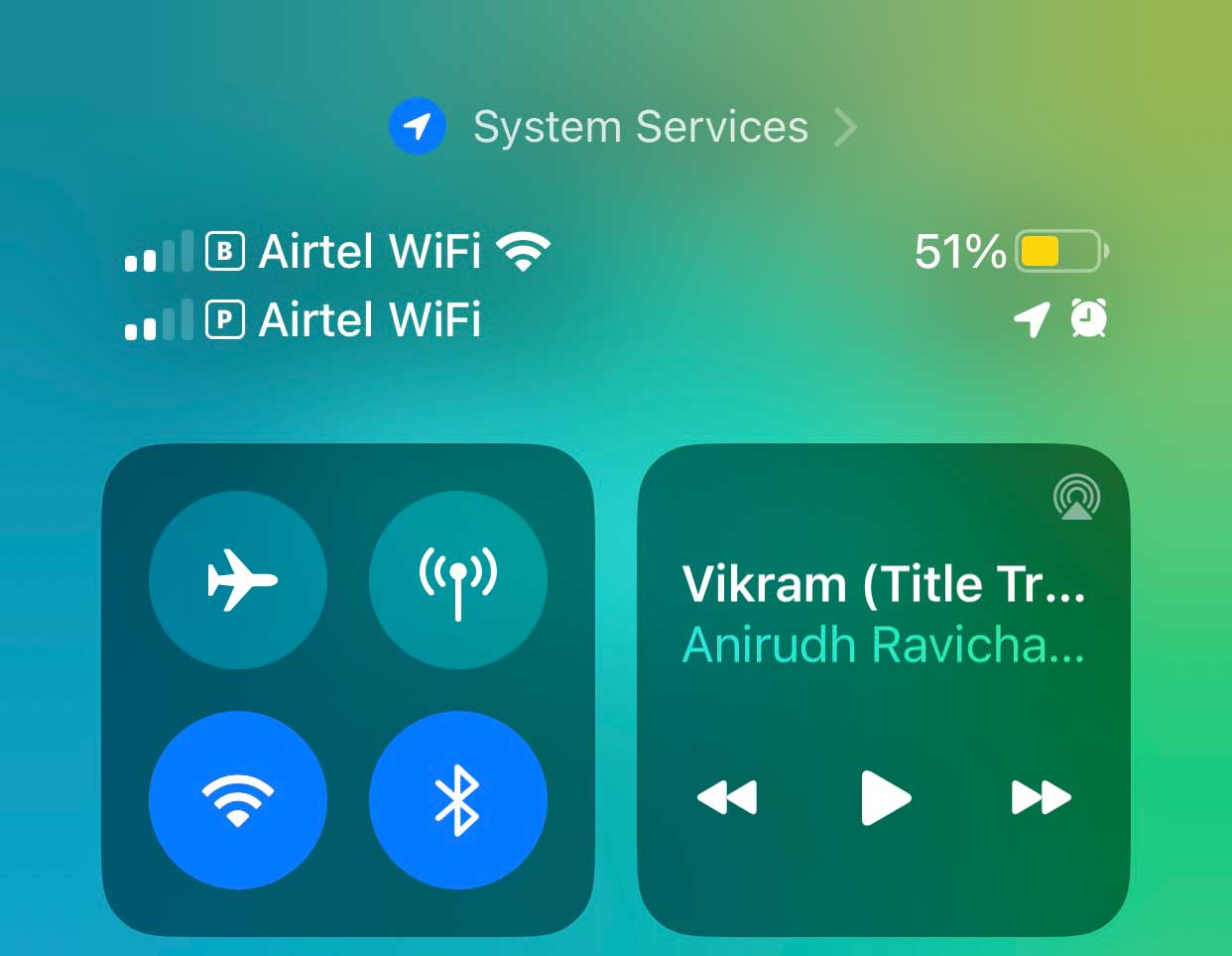 Internet at the hotel was consistent throughout my stay despite heavy rains. At about 15 Mbps average browsing speed, it felt as good as home.
Cards to Use
If you're going for revenue booking, you may book using HDFC Super premium cards for 10X rewards on HDFC Smartbuy.
To save on incidentals, you may use the Marriott Bonvoy vouchers that comes with Stan Chart Ultimate credit card, among others. The hotel started accepting them recently and the redemption was quite smooth from my experience.
If you're into Marriott Bonvoy points redemption, you should consider getting the American Express Platinum Charge Card that comes with 100K points (usually given on a tricky request).
If you prefer to have a free card instead and have a lot of time to accumulate points for the stay, you may go with the Amex MRCC or even Amex Plat Travel depending on your needs.
Just incase if you're short on Amex MR points, you may as well buy them from Amex @ 40ps per point upto 10K points per card.
Service
Expect a good service everywhere in the property, as personal attention is ideally a standard for the price tag that the property comes with.
If you're frequent to this blog, you may know that I never mention names because I generally don't stay in any single property for more than 2-3 days and that's not sufficient enough time to comment on the consistency of staff.
But having spent a week here, I guess below names will come handy for you just incase if you're around and want to get things done.
Front desk: Akum & Maria Hasan
Restaurant: Sachin, Kamal, Parul & Ankita
Bottomline
Overall, it's nothing less than a heaven to have a stay at the Westin Resort & Spa, Himalayas. Yet, consider visiting during weekdays or during the low season, as otherwise the hotel would be pretty busy with weekend rush and wedding events every other day, likely beginning October.
That said, I guess we'll have to thank the property for building such a wonderful place in the Himalayas and to Marriott for focusing on new properties in the Indian hill-stations, which are rare to find and I'm quite happy to see one more coming up in Coorg.
Have you been to Westin, Himalayas? Feel free to share your experiences in the comments below