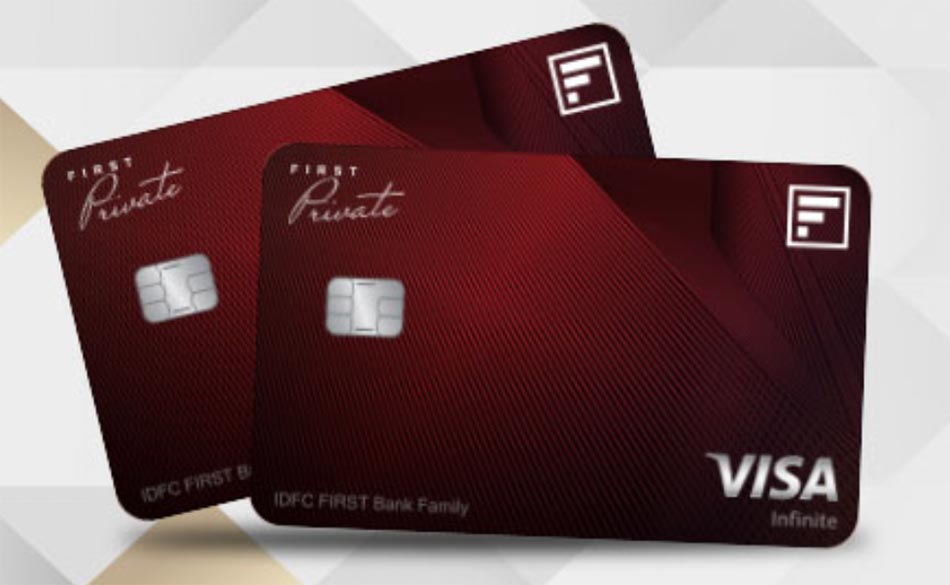 IDFC BANK recently launched its premium banking services along with relevant premium products like debit cards.
But we didn't notice any new premium credit cards under private banking – until now. Here's what we know about the IDFC bank's upcoming top end credit card: IDFC first private credit card. 
The card looks neat and simple in the bank's colour (red) at first glance. Hope it's good in hand. Though, I personally like the Black IDFC first private DEBIT card design. 
Bookmsyshow Offer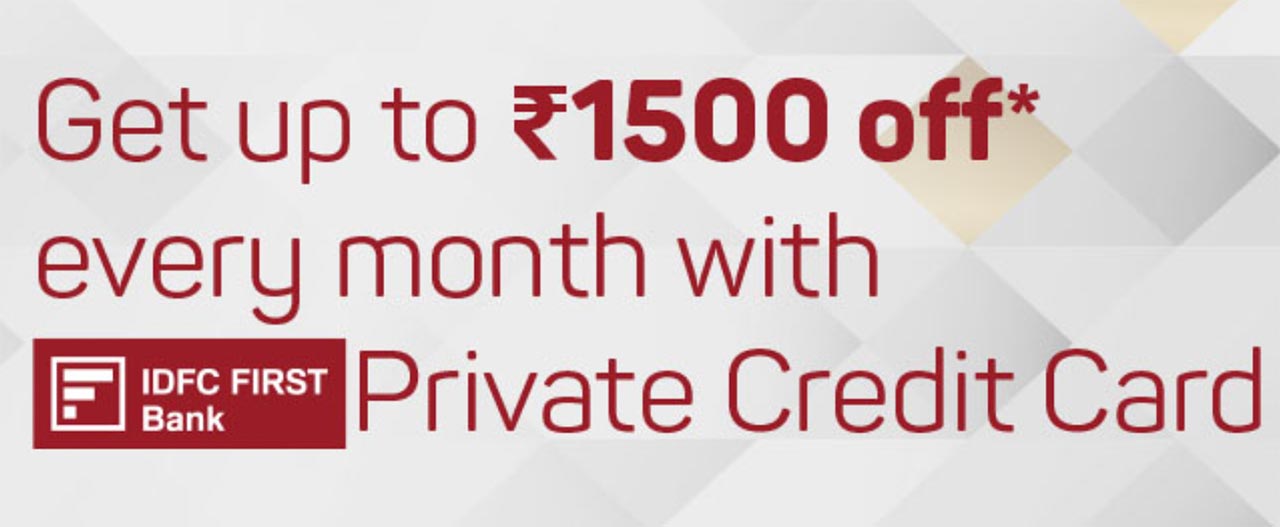 Bookmyshow has a new offer page for this product and here's a quick look into the bookmyshow offer,
Get up to INR 750 off on Movies and FnB and/or Non-movies transaction twice a month with IDFC First Bank Private Credit Card
Maximum Discount per transaction will be the actual value of transaction or INR750 whichever is lower & Maximum number of discounted transactions in a month is 2
Offer is valid on Movies, FnB, Events, Concerts, Plays, Sports, Activities
For any Non-Movies Transaction, if the transaction amount is below INR750 for any event and there is no convenience fees, then the customer will have to select "BookASmile" and make a minimum INR 1 payment to avail the offer
Offer is not valid on BMS Stream
Food Combos has to be purchased in the same movie transaction to avail the offer
Food Combos are available only in select cinemas
Food Combos are not available for non-movies booking category
If I understand it right, it's basically the 100% discount offer, upto 750 INR, twice a month. That's a sweet 1500 INR savings a month or otherwise 18,000 INR a year, which is massive!
This is better than the Aurum card offer because it also allows us to order f&b as well, as a part of this discount.
Note: The BMS offer link has been taken down as you read this article. Meaning, the launch might have got postponed a bit.
Thanks to Dillip for spotting the offer and sharing it with us.
My Thoughts
These days I'm either using AURUM offer or Visa infinite offer on BMS but either way one need to anyway spend 300 INR or so for a movie, if you go for a snack.
So this IDFC Private offer feels pretty good in that sense as 100% of the movie and f&b spend is taken care by the card and even the convenience fee if I get it right. You just need to pay 1 INR for authentication. Lovely!
I wish other super premium cards like HDFC Infinia also has these kind of movie benefits.
While that's the only detail we know about the IDFC first private credit card for now, we will wait and watch to see what else the card has to offer for the bank's affluent customers. 
What's your thought about the bookmyshow offer on IDFC first private credit card? Feel free to share your thoughts in the comments below.