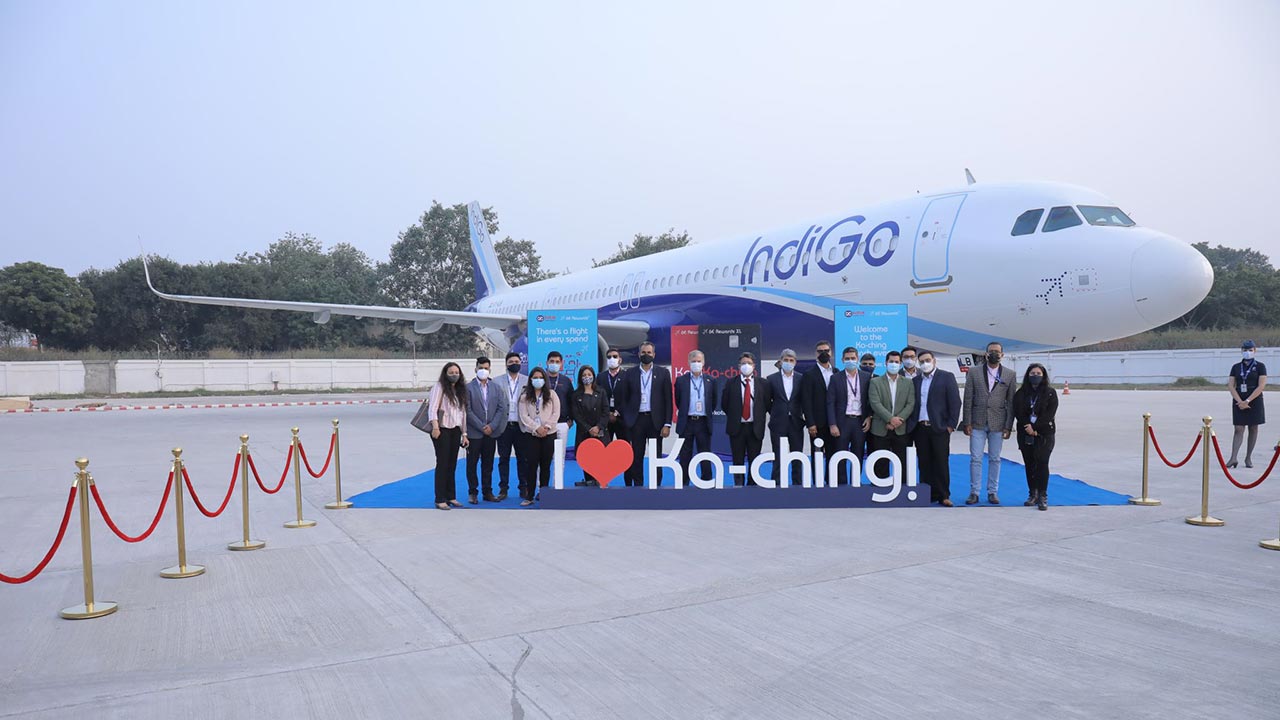 As you might have noticed, Kotak Mahindra bank recently launched Indigo co-branded credit cards that are similar to the HDFC Bank's Indigo Ka-ching cards launched about almost ~2 years ago.
While that's a good news, there is one more important thing which we will discuss later in the article. First, let's have a quick look at the Kotak Ka-ching credit cards.
Kotak Ka-ching cards
Just like with HDFC, here too there are two variants: 6E Rewards and 6E Rewards XL and they're powered by visa.
Note that HDFC Ka-ching cards are on MasterCard and are not being issued as of now due to the mastercard ban.
Coming to the benefits, they are almost similar to what HDFC offers but I see that Kotak cards are slightly better in certain aspects, for ex: rewards on Indigo spends are bit more. Here's the complete comparison of benefits between HDFC & Kotak Ka-ching cards.
Below are the benefits of Kotak cards,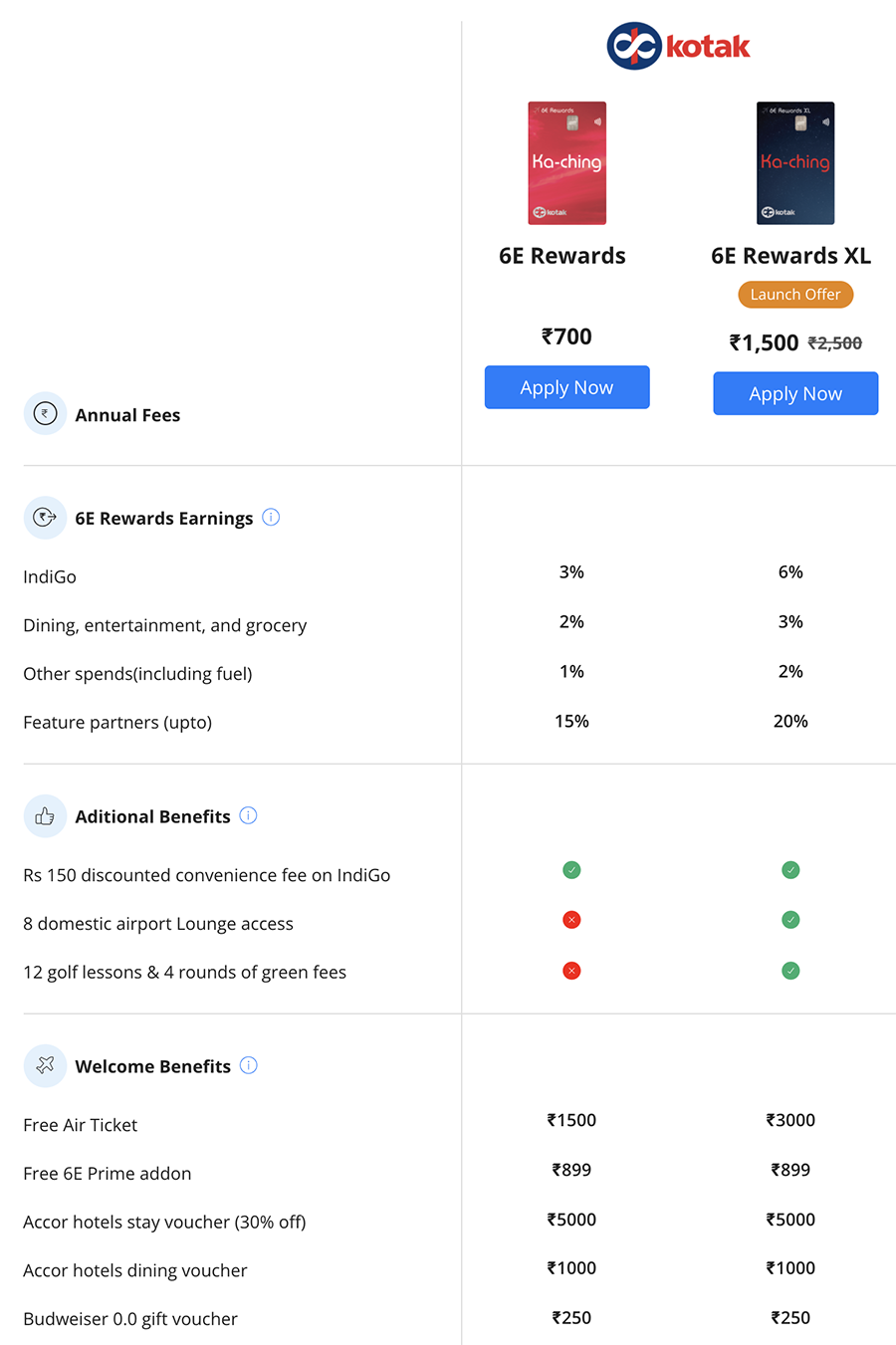 Should you get it?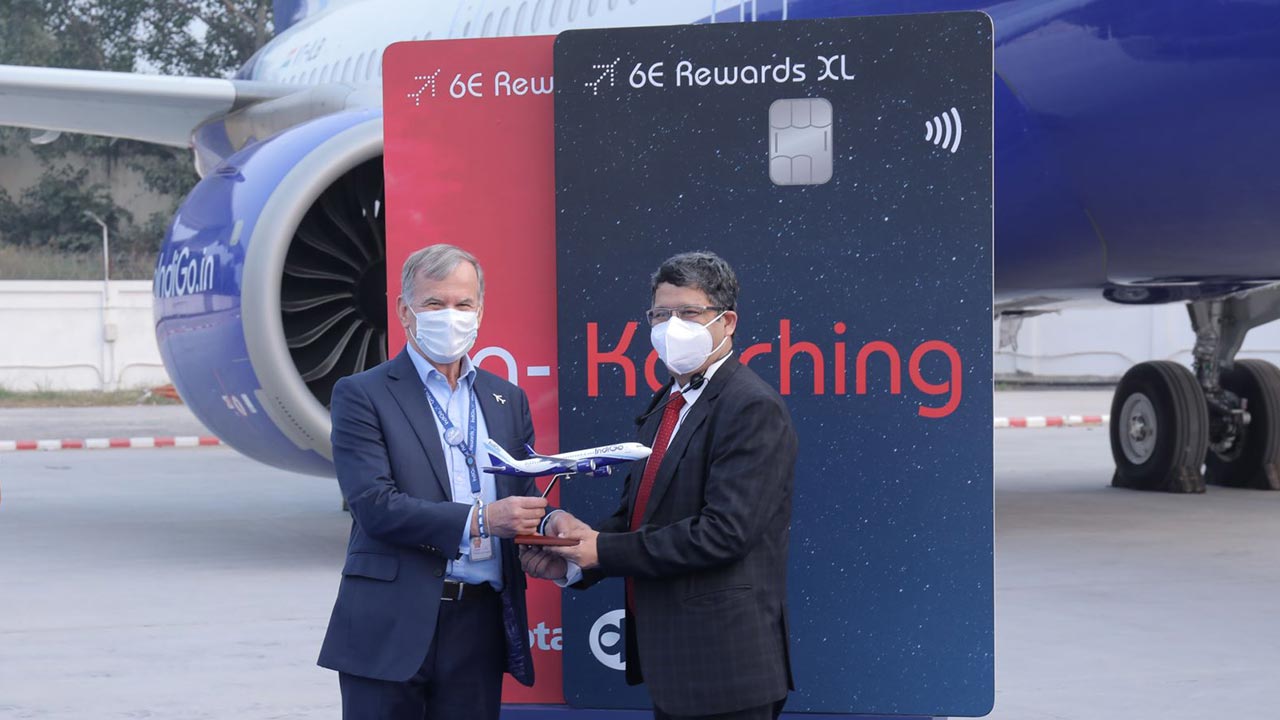 If you ever wanted to get a Ka-Ching card, you'll have to take the Kotak card. This is not because HDFC variant is poor, but because there are so many other wonderful cards from HDFC to choose from.
Also fortunately there are not many Kotak credit cards worthy of holding.
That aside, currently the 6E Rewards XL variant is being issued at 1500 INR (launch offer), instead of 2500 INR and you'll continue to get the welcome ticket valued at 3000 INR.
So now is perhaps the right time to experience the product, if you ever wanted to.
How to get it?
If you've a Kotak Ac, chances are you're already pre-approved for this card. To my surprise, even my 1 week old Kotak Ac is pre-approved for the Ka-ching card.
If you don't have the Kotak Ac, never mind, you can still get the card in open market by applying online.
Other Kotak cards
Now comes the important news to notice with this launch!
Here's a quick look at one of the statement made during the ka-ching card launch, as seen on business standard:
"Unsecured credit is the centre of the plate business for us and the good thing today is the unsecured part of our balance sheet is relatively lighter, which gives us a huge headroom to grow as we try to build a balanced book for ourselves. So, it is fair to say, right now, we are extremely bullish on the unsecured credit space and the credit card segment. We are doing a number of things to strengthen our market position in both these businesses", said Ambuj Chandna, President, Consumer Assets, Kotak Mahindra Bank.
I assume this means Kotak has finally woke up from a long sleep, just like how Axis woke up about ~4 yrs ago. 
Surprisingly, Axis woke up with the launch of a co-brand airline card (Vistara) and Kotak too is in the same line, with Indigo. 
It seems airlines have some magic wand with them that enlightens the bank's credit card business. 😀
Final thoughts
Ka-ching credit cards are a great opportunity for Kotak to add more credit card customers and I think this would be relatively easy for them to sell given that these are the first kind of cards in their portfolio to give handsome rewards on regular spends.
Kotak-Indigo is a very good partnership in my opinion as the bank is neither into affluent segment, nor into entry-level banking. This I think fits perfectly well with Indigo's customers.
And with that, I hope Kotak not only comes up with more premium and super premium cards to strengthen their portfolio but also refresh their existing cards, those with poor rewards – just like how HDFC refreshed their Millennia credit cards.
What's your thoughts about the newly launched Kotak Ka-ching Credit cards? Feel free to share your thoughts in the comments below.