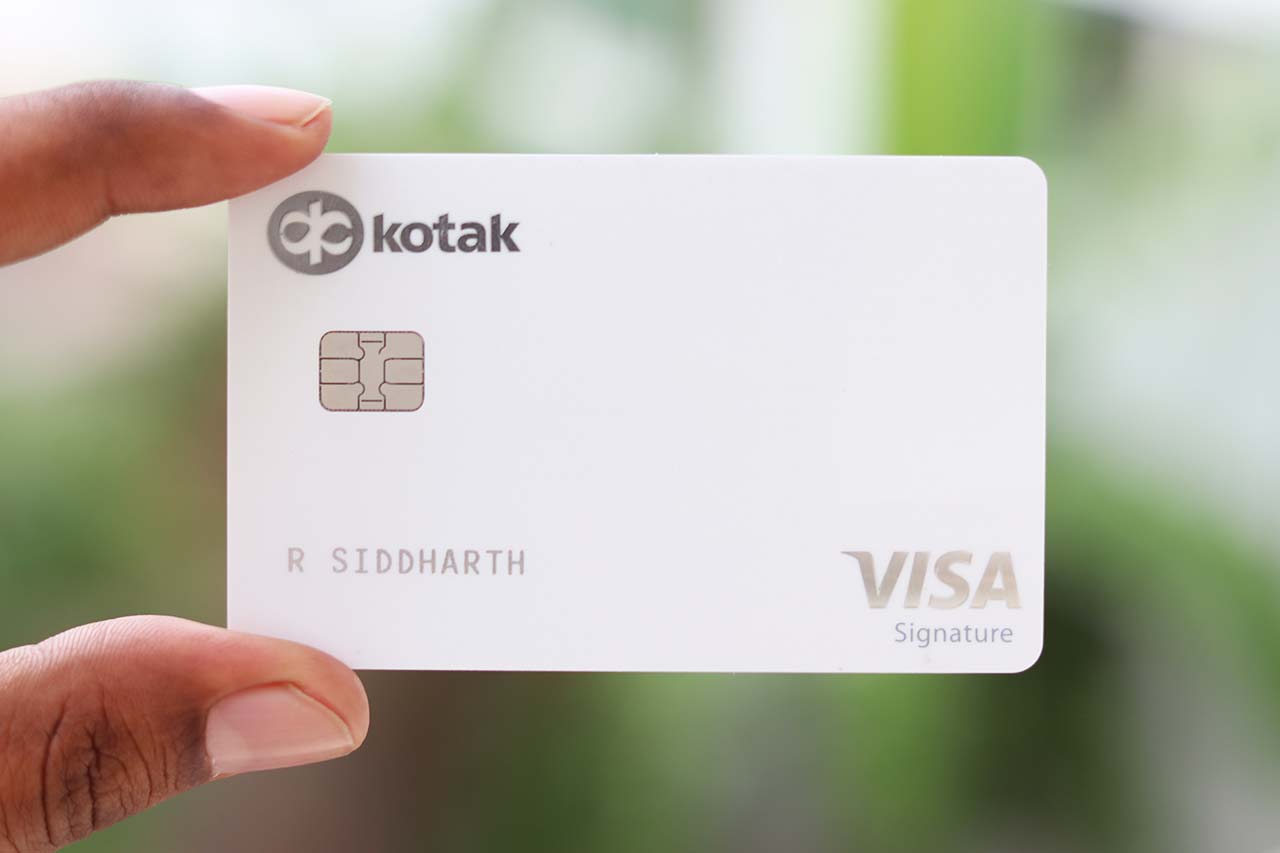 This is a quick article about my hands-on experience with Kotak White Credit Card. If you're looking for features and benefits of the card, you may find the same here: Kotak White Card review.
Getting the Card
An upgrade request was taken to upgrade my Kotak Privy League credit card to white credit card and the same was processed within a week.
The upgrade request can be made via phone banking just like how it works with Axis Bank Credit Cards.
There doesn't seem to be a strict time period between new card issuance / upgrades but I gave about 6 months cooling period.
I could have also applied for the White card as a separate card but I don't find a need to hold multiple cards from Kotak at the moment, so upgraded.
And not to mention that fresh credit card applications with Kotak takes about a month to be processed.
Unboxing
Well, we'll have to call it as "unwrapping" instead, as there is no box. The card comes in a sort-of premium envelope which was surprisingly handled well by BlueDart, so much so that it looks clean & fresh.
The kit has a neat and simple cover holding the card with minimal contents. Here are some pics,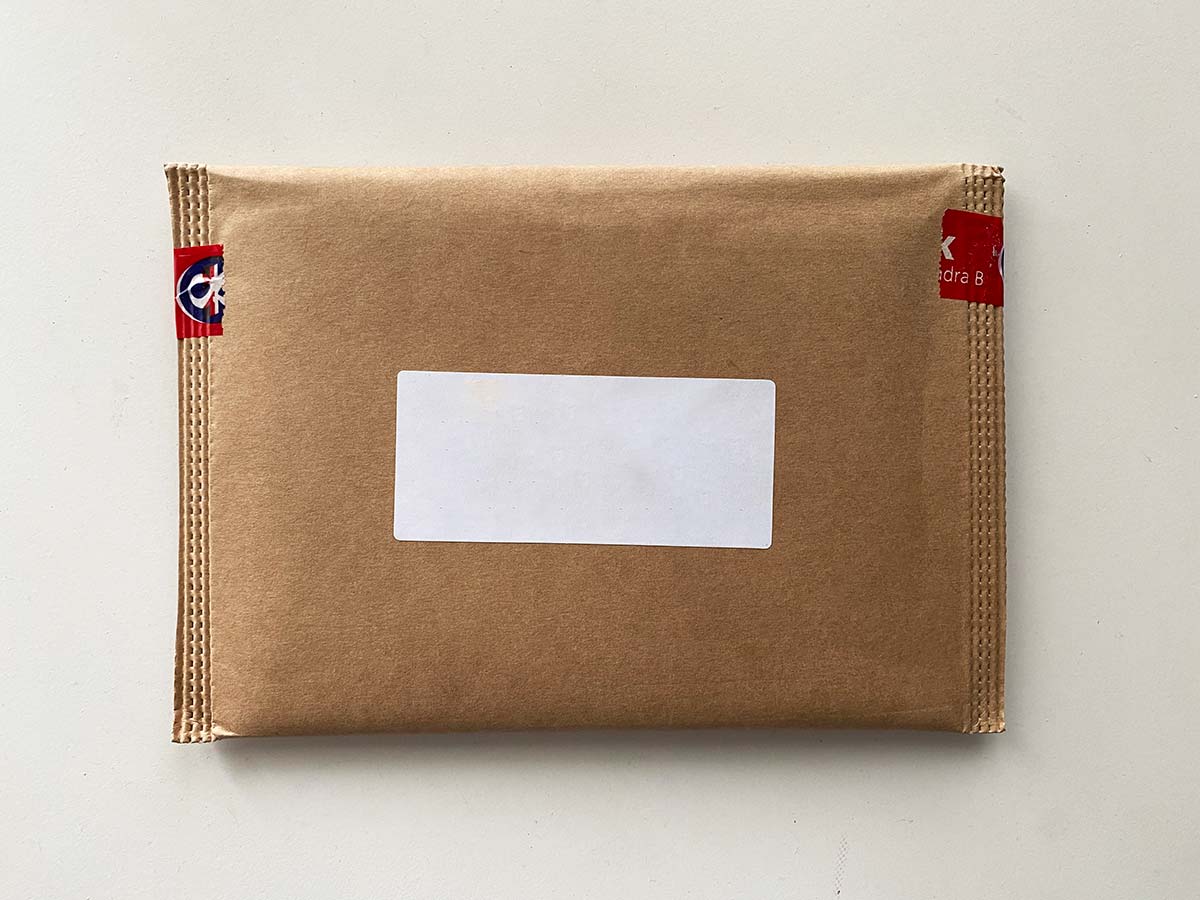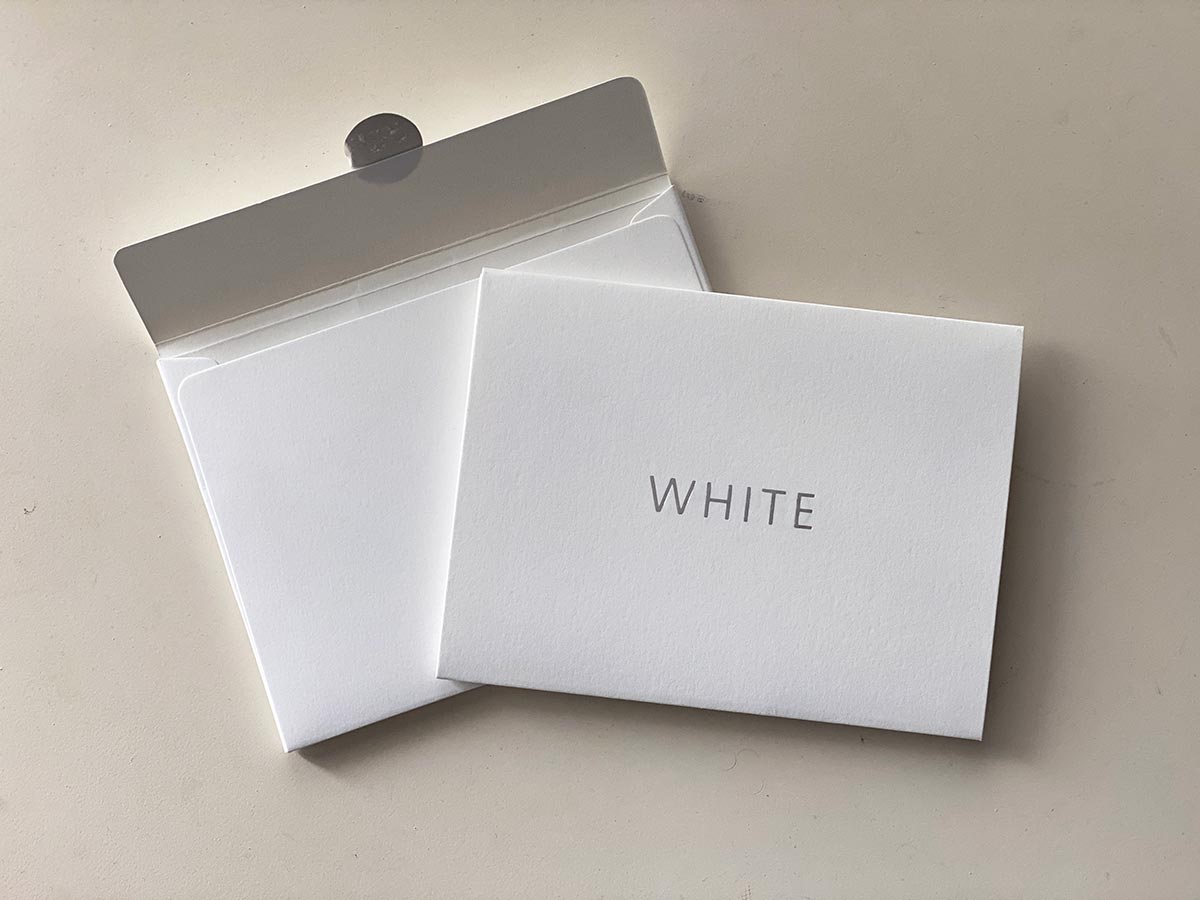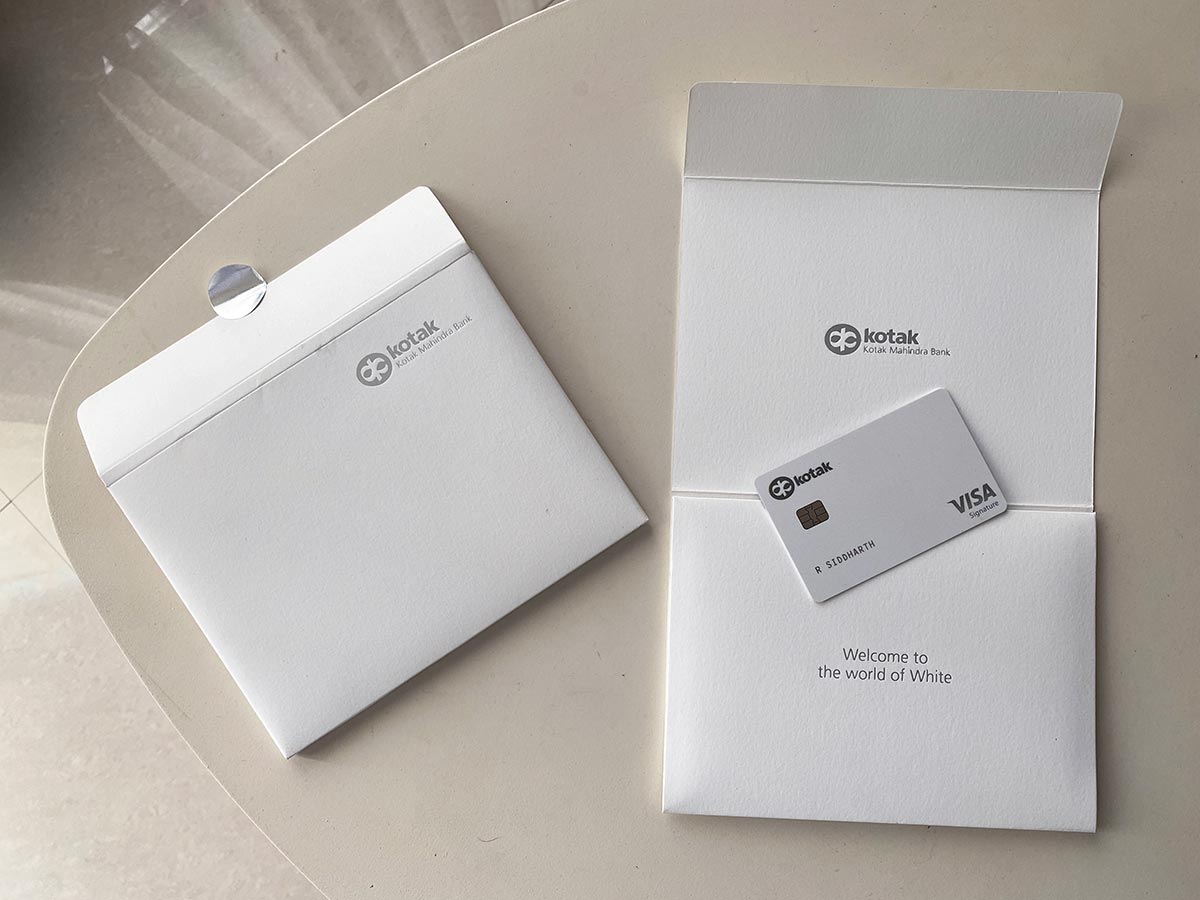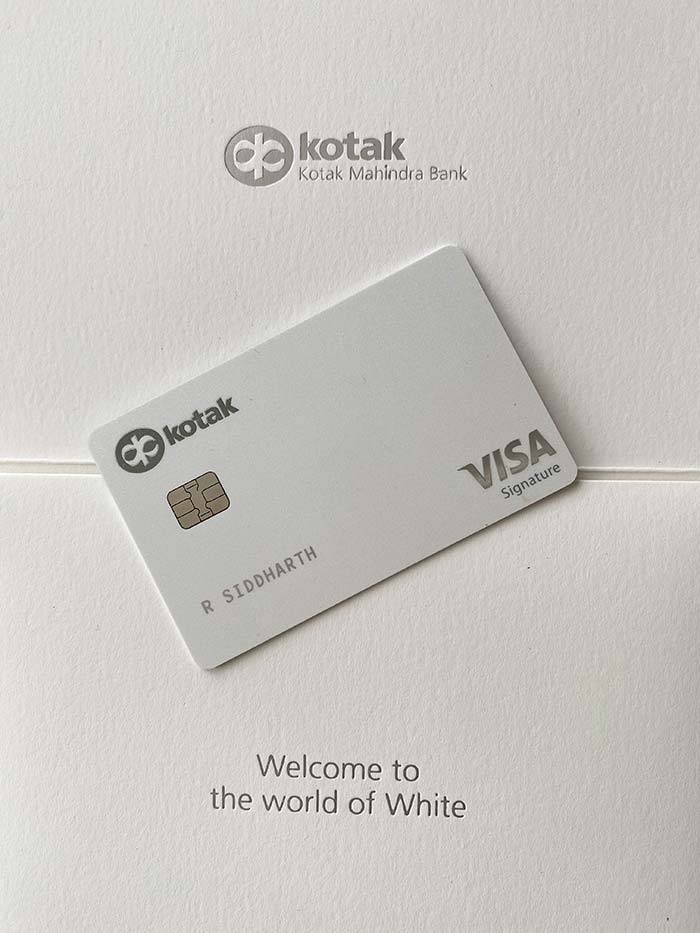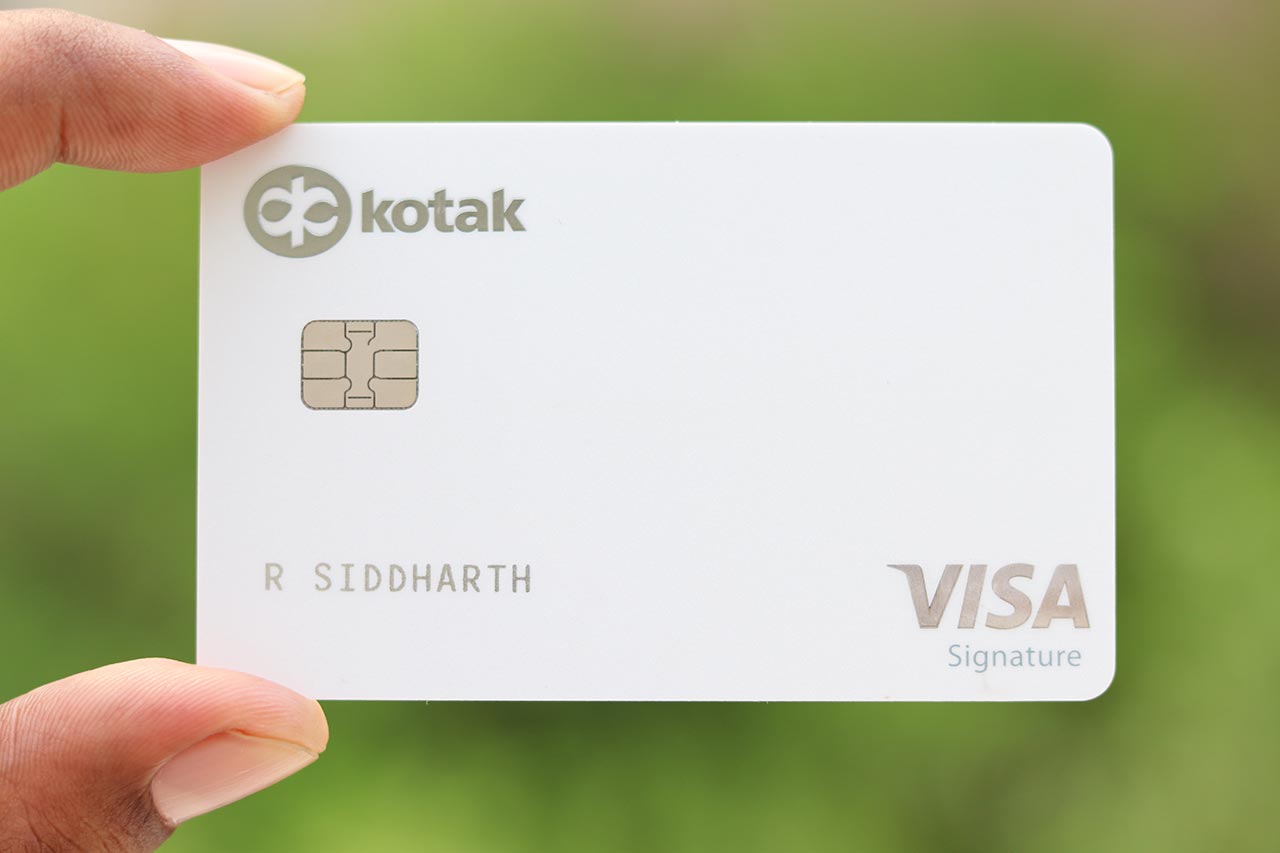 The credit card was upgraded without credit limit enhancement as it was anyway holding a good limit already.
But as a sweet surprise, I also saw (on app) a generous 60% Credit Limit Enhancement offer after few weeks of white card issuance and I gladly accepted.
Final Thoughts
For a very long time Kotak Mahindra Bank has been playing with the entry-level segment only and now it's nice to see them coming up with good range of premium credit cards (White, White Reserve, Zen).
While these cards are not really rewarding when compared to the competition, I'm sure they'll get there soon, as more and more customers are becoming card experts.
Apart from the features and benefits it's quite surprising to see that the bank has also given some attention to some finer details for the white card, like: card design, simple welcome kit & simplified rewards.
Hope we'll see more interesting cards from Kotak in the future.