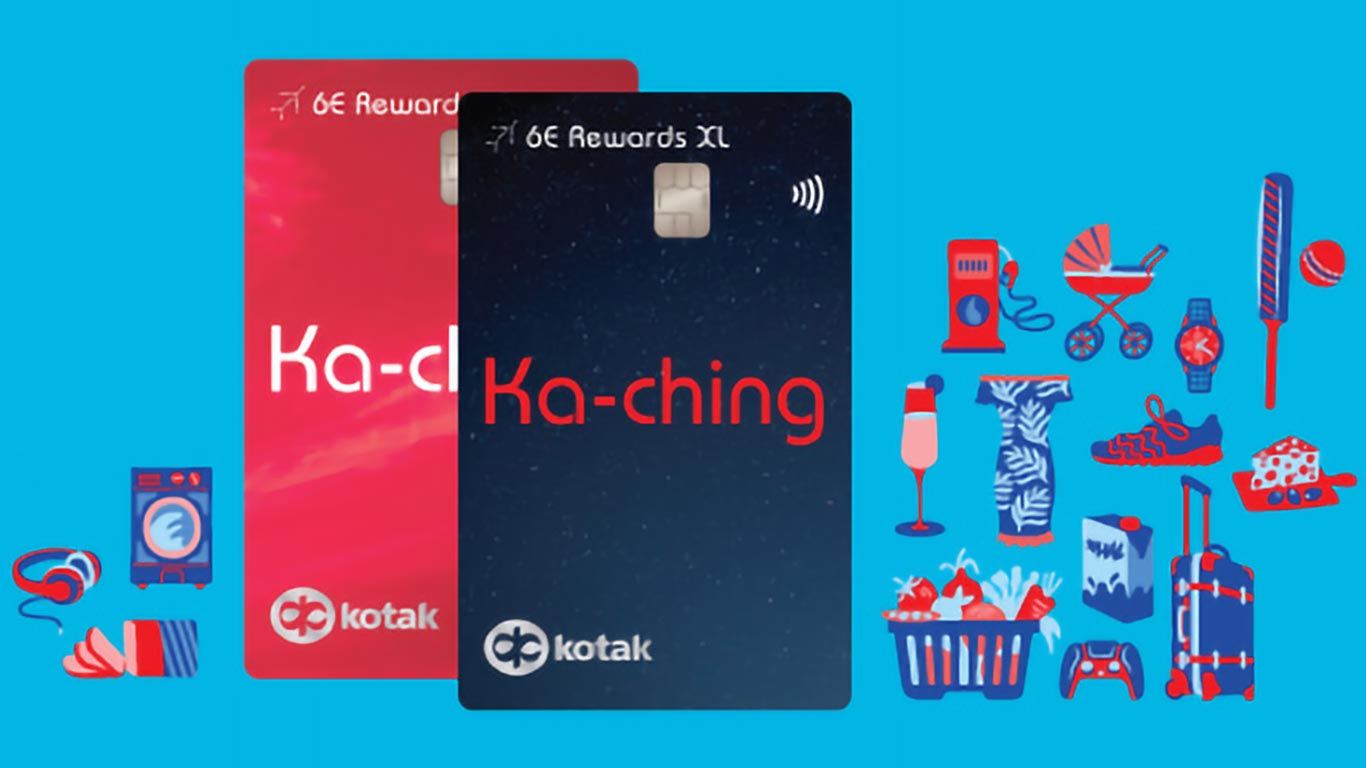 Indigo has been selling Credit Cards through HDFC Bank since past 2 years and through Kotak Bank recently. While the cards on quick glance does look decent, there are many pain points associated with the card in real life experience.
With a bit of inputs from an existing Indigo Credit Card (Kotak) customer, I can say that Indigo credit cards wont sell "well" in the market as much as it could. Here are 5 reasons why:
1. Too many conditions
From earning rewards to redeeming them, there are quite a lot of restrictions. Here are some,
Earned Points takes 90+ days to get credited to 6E rewards Ac
You can't redeem points for tax part of the flight ticket.
Welcome voucher has its own limitations too
In-fact the person holding the Kotak Indigo card says that the points takes much more than 90 days.
So far we know these and I don't know if there are any more unknown complexities. Such restrictions consumes a lot of our mental resources and it's a big no if you prefer peace of mind!
2. Non-attractive rewards
:: Regular spends: 2% is bit low for an airline credit card, we should ideally get somewhere around 5% to begin with, in the airline rewards game. 
That is how other airline cards like Air India and Vistara cards are designed as well, at-least the premium ones. Maybe Indigo could have had their premium cards priced at 5K or 10K for that matter, as that's part of the reason too.
:: Indigo spends: While 6% (on 6E Rewards XL) is good on paper, points are earned only on "airfare charges" (excludes airport fee, GST, convenience fee, etc), so it doesn't actually give 6% on airline spends, as below: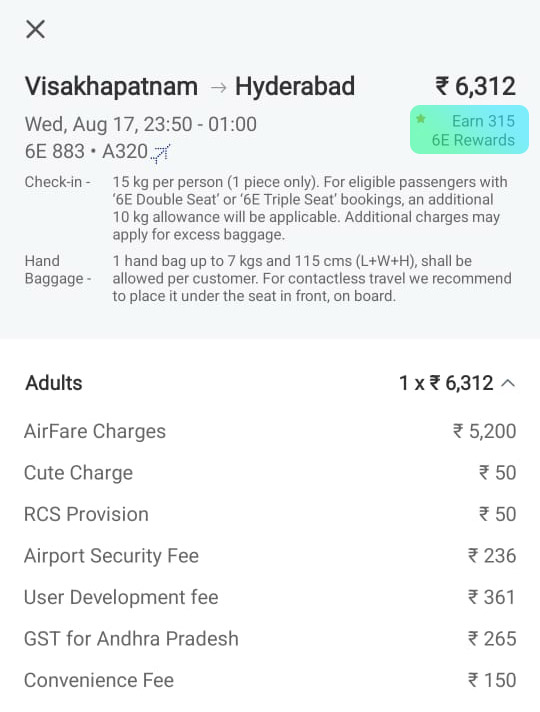 Same goes for redemption as well, you can redeem 6E rewards only for base fare.
3. Non-transparent rewards
While earning points is bit complicated as above, it gets even more complicated when you can't see how many points you got for a txn, atleast on Kotak cards.
This can potentially hurt your reward rate in the background as you never know on what calculation the points are getting posted.
I assume neither Kotak nor Indigo will have this information readily available, if asked. Even if they have, we end users don't have time for that. 
4. No elite perks
The concept of "premium" airline card is meant to serve the frequent flyers with elite perks. Doing so the airline could attract some of the premium flyers flying with other airlines. But surprisingly Indigo XL cards have none of them,
No free seats
No free meals
No free fast forward
No 6E prime
No meet & greet
I don't know why they didn't bother about adding some or all of these perks but it's a big mistake in my opinion.
5. No USP
If you look closely, the card is just like any other cashback credit card, except that it is limited to Indigo and of-course wrapped with lots of t&c.
There is no major USP I can think of, other than the accelerated earn rate on Indigo spends, but that too is tricky as we've seen before.
End of the day, I don't see a single reason to get the card while I can enjoy 2% cashback (direct to card) using Axis Ace and if I need to book a flight, I can anyday goto Cleartrip or other portals and use 10% or 20% coupons and book the tickets. 
There has to be a reason for going through all the struggle but I don't see any.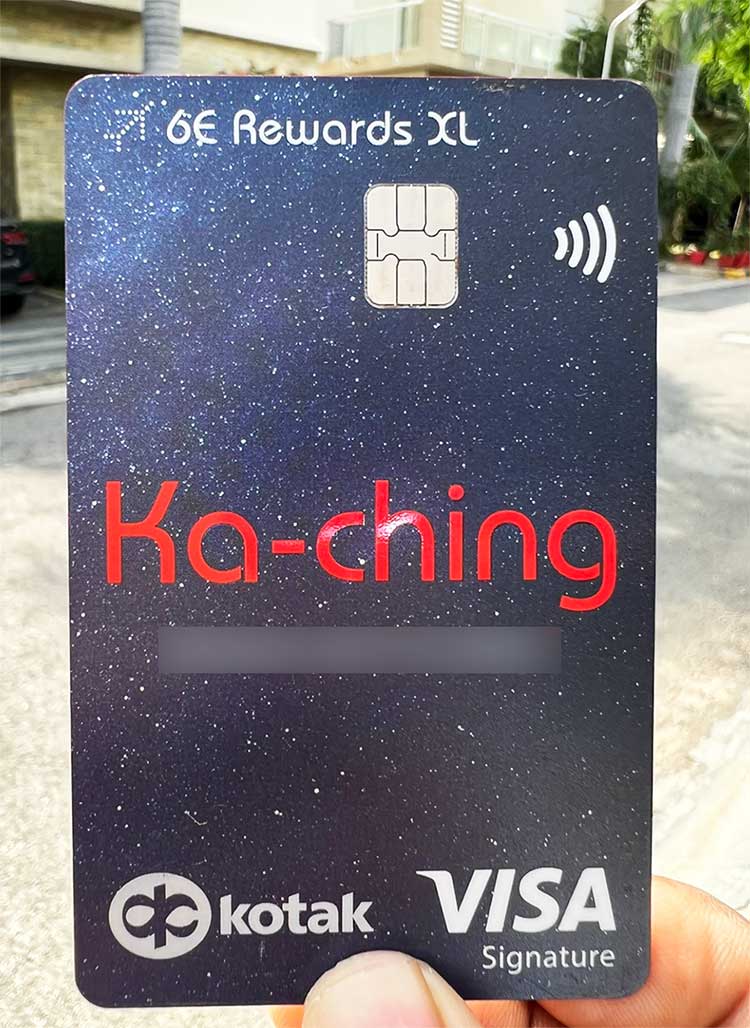 Final thoughts
These kind of cards never work out in the industry and we've seen it already with the HDFC millennia credit card, which the bank had to re-launch it by removing the silly limits for the card to shine bright like a diamond, well, at-least like a silver, no wonder it found a spot in our best cards list for 2022.
So, if Indigo and the partner banks decide to refresh the product, it may make sense. Else, I don't think it will have a name in the history.
What do you think about the Indigo credit cards? Feel free to share your thoughts in the comments below.