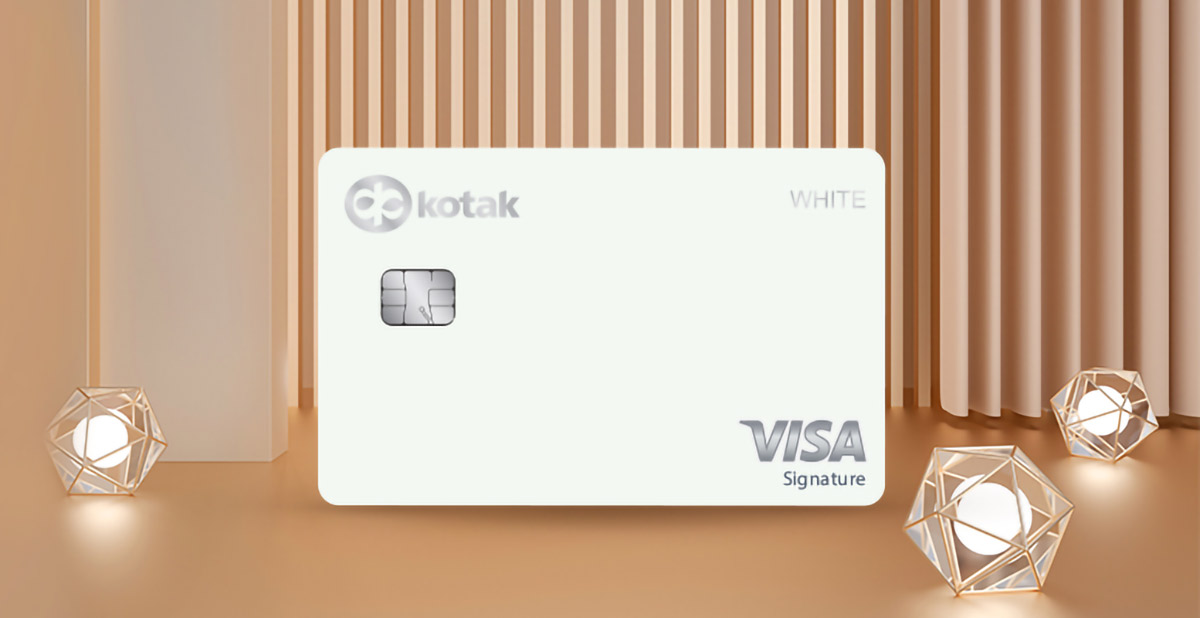 If you're a premium banking customer with Kotak Mahindra Bank and wish to have a premium credit card, then Kotak White Credit Card might be a best fit for you. It comes with a simple reward system unlike other Kotak credit cards and few other benefits. Here's the detailed review of the same.
Overview
| | |
| --- | --- |
| Type | Premium Credit Card |
| Reward Rate | 1% – 2.25% |
| Annual Fee | 3,000 INR+GST |
| Best for | Taj Vouchers & Travel redemptions |
| USP | Milestone benefits |
While most Kotak Credit Cards are bit complicated with its quarterly & half-yearly milestones, Kotak white credit card is slightly better and serves primarily to the premium customers of the Bank even though anyone can get it.
Fees
| | |
| --- | --- |
| Joining Fee | 3,000 INR+GST |
| Welcome Benefit | 1,500 INR worth of White Pass value |
| Renewal Fee | 3,000 INR+GST |
| Renewal Benefit | Nil |
| Renewal Fee waiver | On spending >5 lakhs |
The joining fee and welcome benefit is poorly designed for unknown reasons.
The Bank could have added an equivalent welcome benefit to cover the joining fee or maybe a joining fee waiver criteria but unfortunately it doesn't come with any.
However, you can get it as a Lifetime Free Credit Card if you're a Kotak Privy League Customer. The Free card is eligible only for Optima (10L Savings) and Insignia (1Cr NRV) variants under Kotak Privy program.
If you're holding Kotak Privy A/c with Prima Variant (2L Savings), then you may have to settle for the Kotak Privy League Credit Card.
Design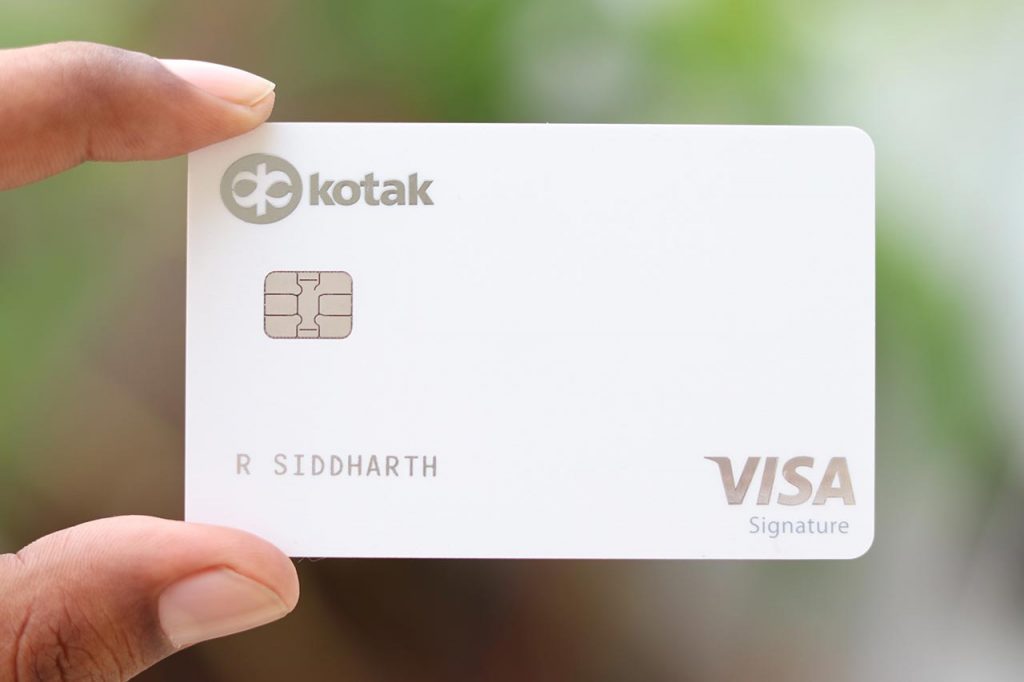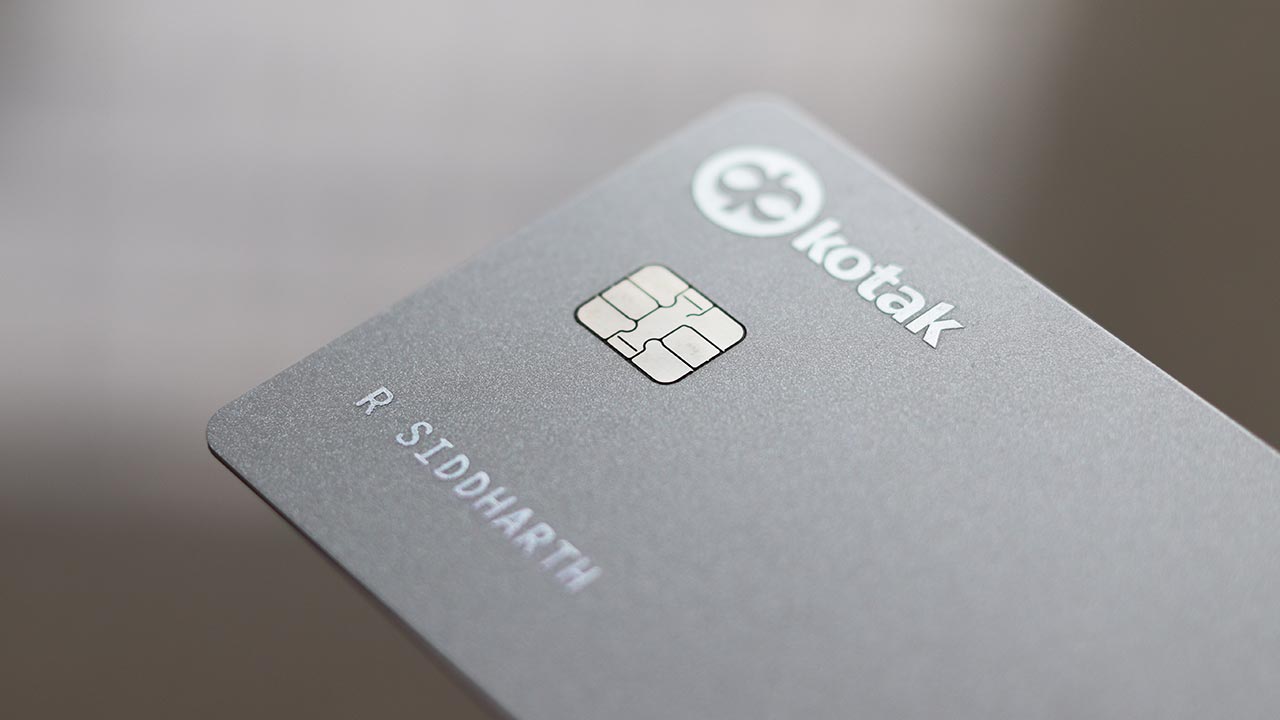 While the world is going for black cards for their premium credit card products, Kotak thought: "Let's go White!".
Well, that helped, as the very reason I got this card was for its design. It's good to see a credit card in a colour closer to divine.
The card looks pretty good in full white & clean front face with the name & logo shining in silver.
Rewards
The rewards on Kotak White Credit Card is offered as "White Pass" value – a new points currency to the "white" range of cards (White & White Reserve) that Kotak has recently come up with.
Here's what you'll earn by spending on Kotak Bank's White Credit Card.
| Spend Milestone | Vouchers | Vouchers (cumulative) | Savings (Cumulative) |
| --- | --- | --- | --- |
| 2 Lakhs | 2000 | 2000 | 1% |
| 4 Lakhs | 4000 | 6000 | 1.5% |
| 6 Lakhs | 6000 | 12000 | 2% |
| 9 Lakhs | 7000 | 19000 | 2.10% |
| 12 Lakhs | 8000 | 27000 | 2.25% |
So ideally you would need to spend at-least 6 Lakhs to get a decent gain that is in line with the other premium credit cards in the country.
That said, the advantage is that you can do any kind of spends to avail the milestone benefit, which is quite useful for some.
Redemptions
Gift Vouchers @ 1:1
Flights / Hotels @ 1:1
Apart from the luxury gift vouchers, you can also use your White Pass value for Hotel/Flight redemptions through the dedicated redemption portal for white cards.
Some gift vouchers are good, like: Taj Vouchers, Tanishq, Titan Eye+ and few more. Here's the complete list of brands for your reference.
Validity: The validity of these points is bit tricky though. For ex, White Pass balance remains valid only for 3 months after card anniversary cycle. So it's wise to consume as soon as possible.
This however isn't a major problem as long as the above mentioned e-Vouchers are available for redemptions, as the vouchers comes with another few months of validity.
Though, this t&c on validity for a premium credit card is unwanted in my opinion as it puts a bit of stress on our mind.
Airport Lounge Access
| ACCESS TYPE | ACCESS VIA | ACCESS LIMIT |
| --- | --- | --- |
| Domestic | Visa | 2/Qtr |
| International | Priority Pass | 4/Year |
It's quite interesting that Kotak Bank has mentioned Dreamfolks instead of Visa for domestic lounge access. Though, not to get confused here, as you can continue to use the credit card directly for domestic lounge access.
Other Benefits
Here are few other benefits on Kotak White Credit Card:
Premium Support: As it's a premium credit card, you get a direct-line access to the Kotak Privy support that's available 24/7 – quality of support is average though. Dial 18002666666 (or) SMS KPRIVY to 5676788 for a callback in 30 mins.
Railway Surcharge Waiver: Maximum railway surcharge waiver allowed is 500 INR / calendar year.
Fuel Surcharge Waiver: Applicable on transactions between 500 INR and 3000 INR. Maximum fuel surcharge waiver is 3500 INR / calendar year.
My Experience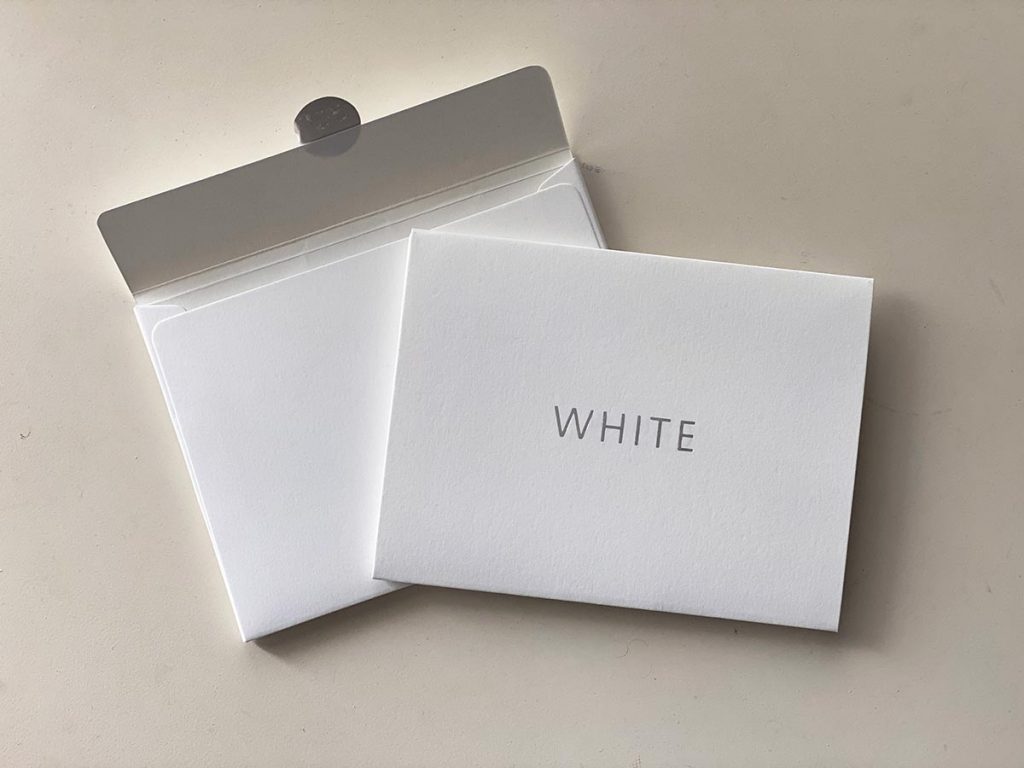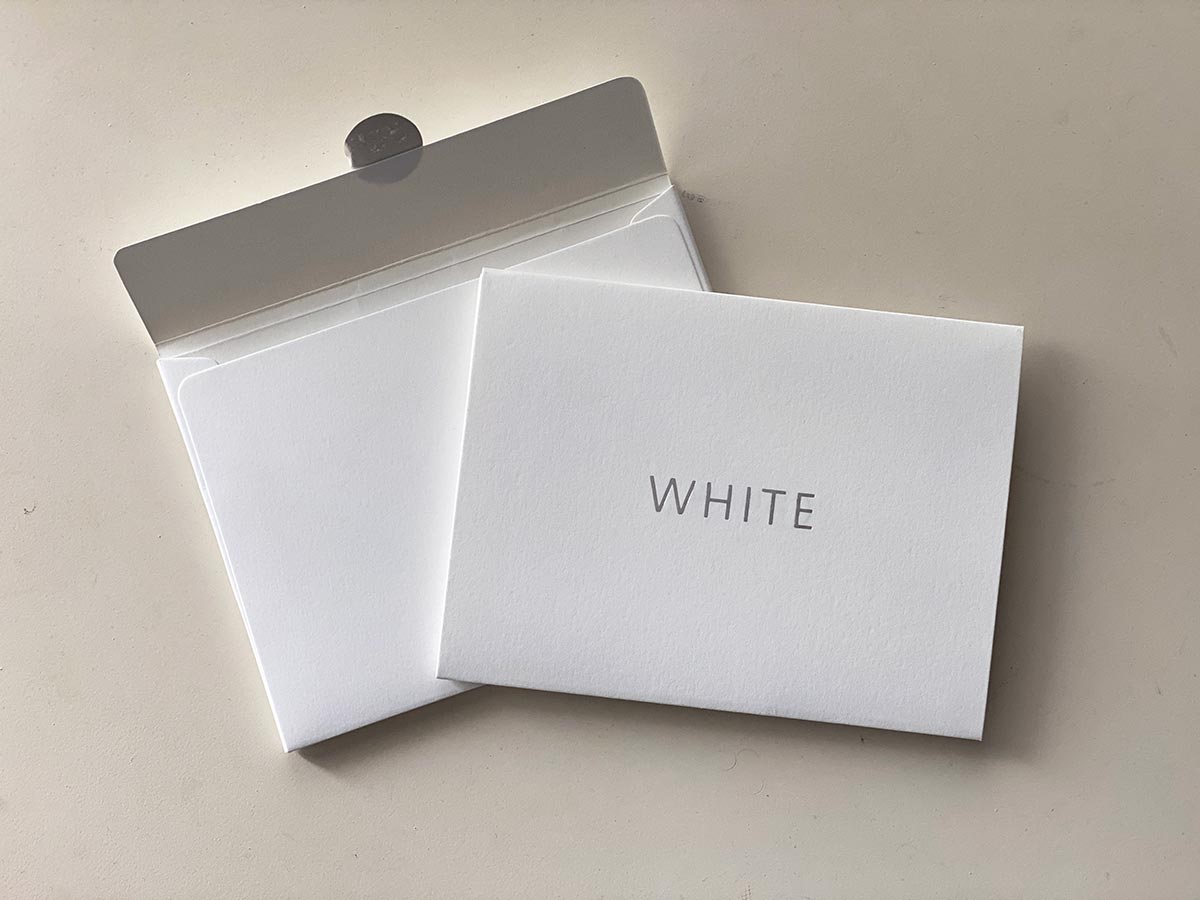 I recently upgraded to Kotak White credit card by initiating an upgrade request with the bank, which was processed within a week. Here's my detailed hands-on experience with Kotak White Card.
Bottomline
Kotak White Credit Card is overall a pretty good card considering Kotak's usual standard but looking at other premium credit cards in India, Kotak cards has to evolve a bit more to compete well in the open market.
Having said that, it does serve the needs of a typical premium customer of the bank, which is basically: lounge access, premium support and decent rewards.
Do you have Kotak White Credit Card? Feel free to share your experiences in the comments below.