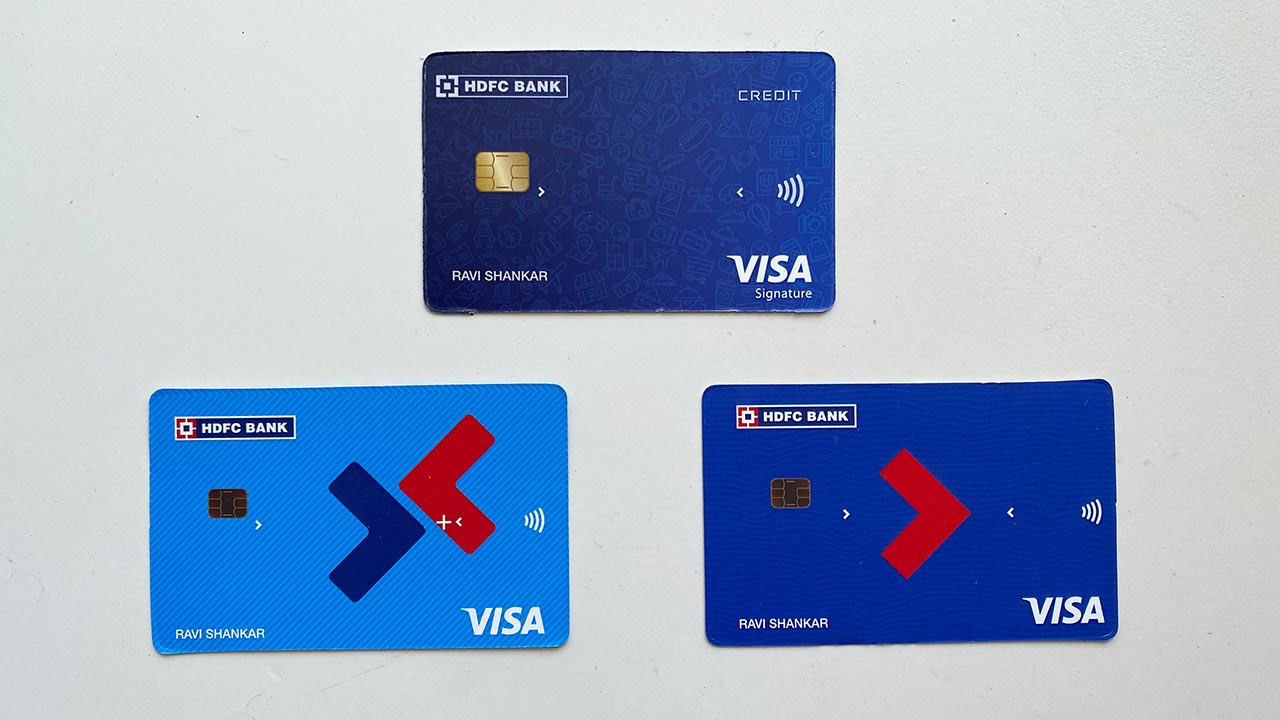 HDFC Bank on 19th Sep 2021 re-launched 3 of its existing entry-level credit cards. Here's everything you need to know about what has changed and what's expected in the coming month.
Re-Launch: New HDFC Millennia Credit Card
HDFC Millennia now comes with a major refresh making it a neat and simple credit card for beginners. The new features would go LIVE from 1st nov 2021.
Points validity increased to 2yrs from 1yr

Quarterly benefits added: 1K voucher on 1L spend

Accelerated Rewards: 5% cashback on select merchants (Amazon, BookMyShow, Cult.fit, Flipkart, Myntra, Sony LIV, Swiggy, Tata CLiQ, Uber & Zomato / Max cap: 1000 rs per billing cycle)
All spends: 1% cashback (incl. wallet loads)

Min. Txn limit removed.

Min. Points required to redeem is reduced to 500 instead of 2000
Ideally this update removed various tricky T&C that we've spoken about HDFC Millennia Credit Card initially.
Overall, HDFC Millennia credit card definitely gets a very good shape now, good enough to compete with other issuers. Ideally you could save about 2% on spends, provided if you spend ~1L a qtr.
Re-Launch: Other entry-level cards
Along with Millennia HDFC Bank has also refreshed the features of other entry level credit cards like
Freedom
Moneyback+ credit card.
I would wait to see the complete list of updated features and benefits before commenting on them. You may check the updates here as per the press release.
There is nothing much to expect in this segment anyway, so give it a pass.
Upcoming: Other cards Launch/re-launch
Most likely we can expect the other premium/super premium credit cards too to get a refresh, maybe minimal though.
One of the biggest expectation of yesterday's press meet however was the launch of the new super/ultra premium metal card. But to everyone's disappointment this has been postponed for unknown reasons.
That's like Apple promising a new iPhone 13 and starting the event with stats and figures of the iPhone sales volume, then re-launch iPhone SE and that's it.
Disappointed!
Anyway we've already seen some changes going live on Infinia pages (and later reverted back) for obvious reasons so that's definitely coming, likely within a month – various readers say that it can go LIVE anywhere between 5th Oct and 31st oct as they got the info from various sources.
What we don't know however is whether it's going to be a new card with a new name and benefits (or) the re-launch of Infinia with a metal variant (or) both. We will have to wait and see.
From my understanding, HDFC would strengthen the existing cards for sure and we may or may not see a card with a new name.
That all said, these re-launches are all in favour of customers and I hope it continues for the upcoming launches and re-relaunches of premium & super premium cards as well.