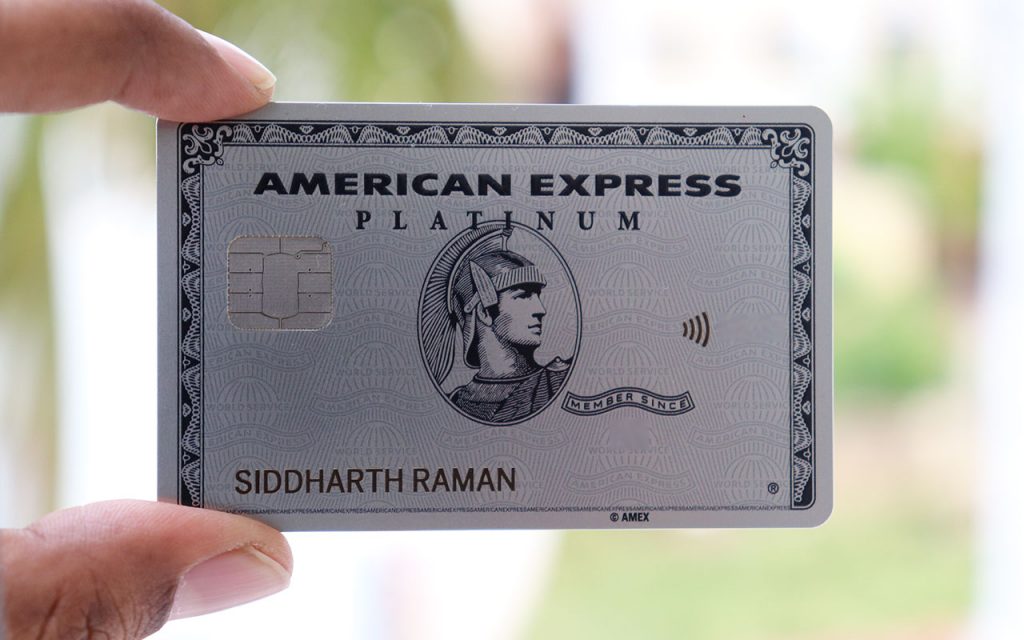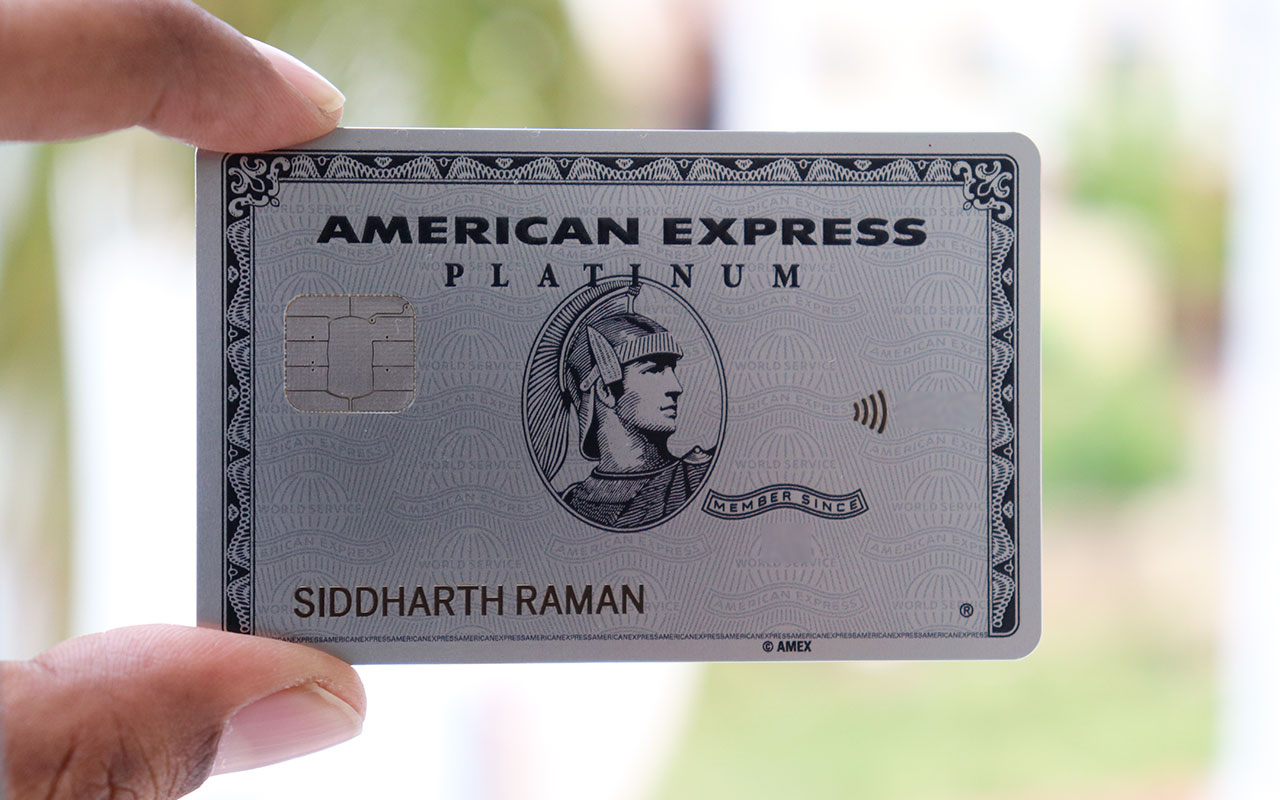 American Express is known for their premium credit card services across the globe. If you're looking to experience the most premium credit card offering from such an issuer, you're at the right place.
American Express Platinum Card which is issued as a metal card in India is a super premium credit card known for their premium lifestyle and travel benefits. Its a charge card, hence no pre-set limit to it. Here's everything you need to know about this card,
Overview
| | |
| --- | --- |
| Type | Ultra Premium Credit Card |
| Reward Rate | 1.25% – 2.5% |
| Annual Fee | 60,000 INR+GST |
| Best for | Hotel benefits & Concierge services |
| USP | Hotel Memberships |
American Express Charge Card is one of the very few cards in India like Axis Reserve, the value of which has to be decided based on the lifestyle benefits it offers and not just by looking at the reward rate.
Annual Fees
| | |
| --- | --- |
| Joining/Annual Fee | Rs.60,000+GST = 70,800 INR |
| Welcome Benefit | 100K MR points (or) Rs.45,000 Taj vouchers |
| Renewal Benefit | Varies from time to time |
| Eligibility | 15L for Self Employed / 25L for Salaried |
100K points is always better over 45K Taj vouchers as it definitely makes sense for the fee paid. You can easily get more than 50K value out of it by transferring them to Marriott Bonvoy, among other options.
Note that, every once in a while American Express also sends you targeted upgrade offers for the platinum card with better welcome bonus like 125K MR points. You're lucky if you get one!
Caution: Amex now offers only 45K Taj voucher as welcome bonus as of late Sep 2022. 100K points may come after a month or so.
Credit Limit
Minimum Credit Limit: 10 Lakhs
Even-though its a charge card and comes with no-preset limit, it still has internal limit or shadow limit which is more like a credit limit, except that it keeps increasing based on your re-payments.
Usually the limit starts with north of 10 Lakhs, however you will still be stuck with ~3L or so (based on financials & Credit report) for first few weeks until the system learns more about your spend pattern.
Reward Points
Earn Rate: 1 MR Point per Rs.40 Spent
MR Point Value: ~50Ps to 1Rs
Reward Rate: 1.25% to 2.5%
The above reward rate is calculated only for Marriott Points transfers, based on my personal experience. I have got a value of even Rs.3/point at times but its tough to put a static value on it generally.
It may get you different reward rate based on how you redeem your points. Most Platinum cardholders transfer the points to Marriott to extract maximum value out of them.
Markup Fee
Forex Markup Fee: 3.5%+GST = 4.13%
Reward rate on Intl. Spends: 3.75% -7.5% (3X rewards)
Net gain: ~3.3% (only if you can get 1 INR per 1 MR)
So, its a very good credit card for international transactions as you gain over 3% of the spend. However, this is only for those who can extract a value of 1 MR = 1 INR.
It's not for everyone! I personally prefer to use other cards for international transactions unless the merchant is new & of low profile.
So, considering the peace of mind that Amex gives you with their Zero lost Card liability, its better to swipe Amex over other cards when in foreign land.
Airport Lounge access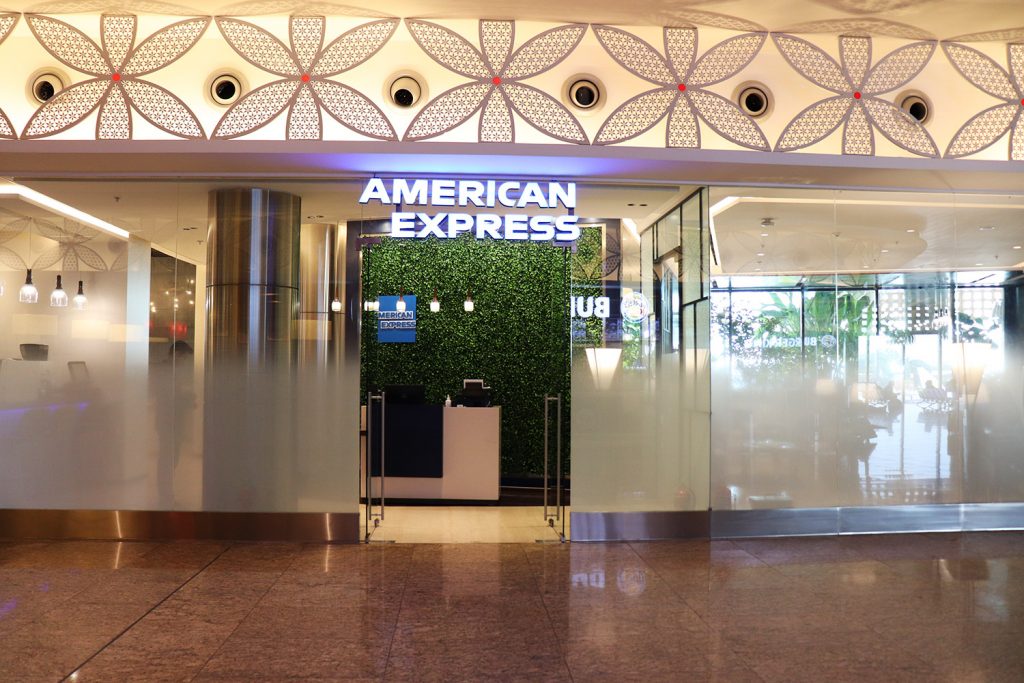 | Lounge Type | Access Limit |
| --- | --- |
| Domestic Lounges | Complimentary, Unlimited |
| Amex Lounges | Complimentary, Unlimited |
| Priority Pass Lounges | Complimentary, Unlimited |
| Delta Lounges | Complimentary, Unlimited |
Domestic Lounges: Both primary and supplementary card holders get unlimited lounge access to most of the domestic airport lounges located in India. These are affiliated lounges and not owned by Amex.
Amex Lounges: You get unlimited lounge access to the Amex lounges across the globe like Mumbai Amex Lounge. You also get access to the Centurion lounges as well.
Priority Pass Lounges: You get unlimited access to the 1200+ priority pass lounges across the globe. Note that only one supplementary cardholder can be enrolled for priority pass lounge access benefit.
Delta Lounges: Apart from the regular lounges, the additional advantage of this card is, you can also access Delta lounges when you fly with Delta Airlines. This may come handy if you're flying inside USA.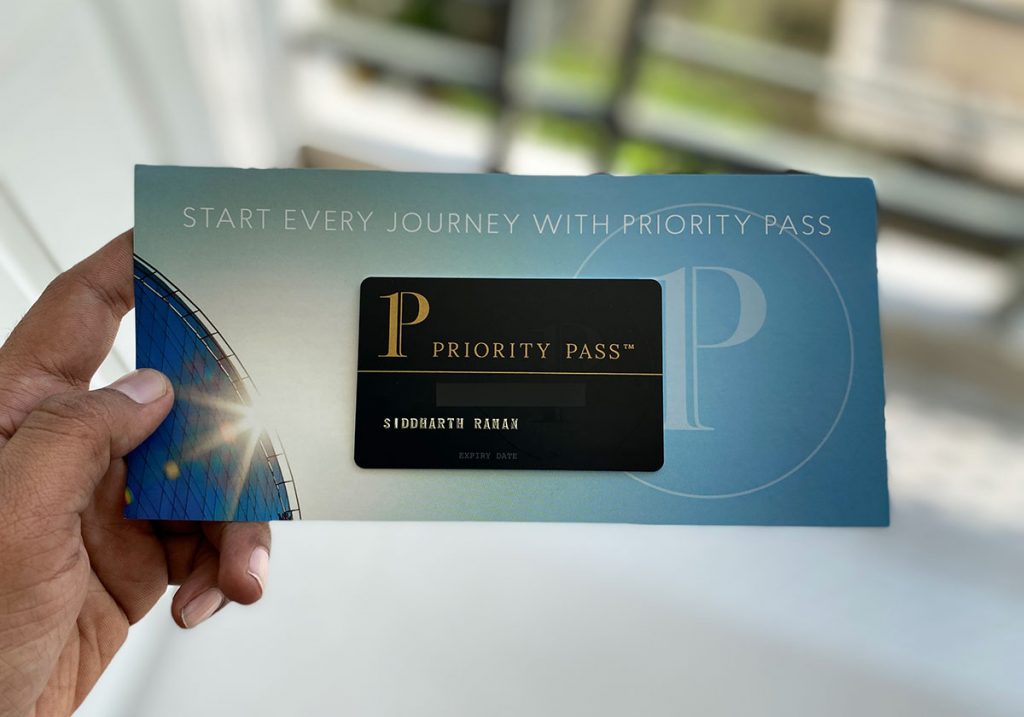 Note: You may need to request for Priority Pass after getting the card. It took about about 4 months to arrive from HongKong.
It was delayed for me due to covid during mid 2020, but for others it should come within a month or so. However, a digital priority pass will be available instantly, if required.
Birthday Benefit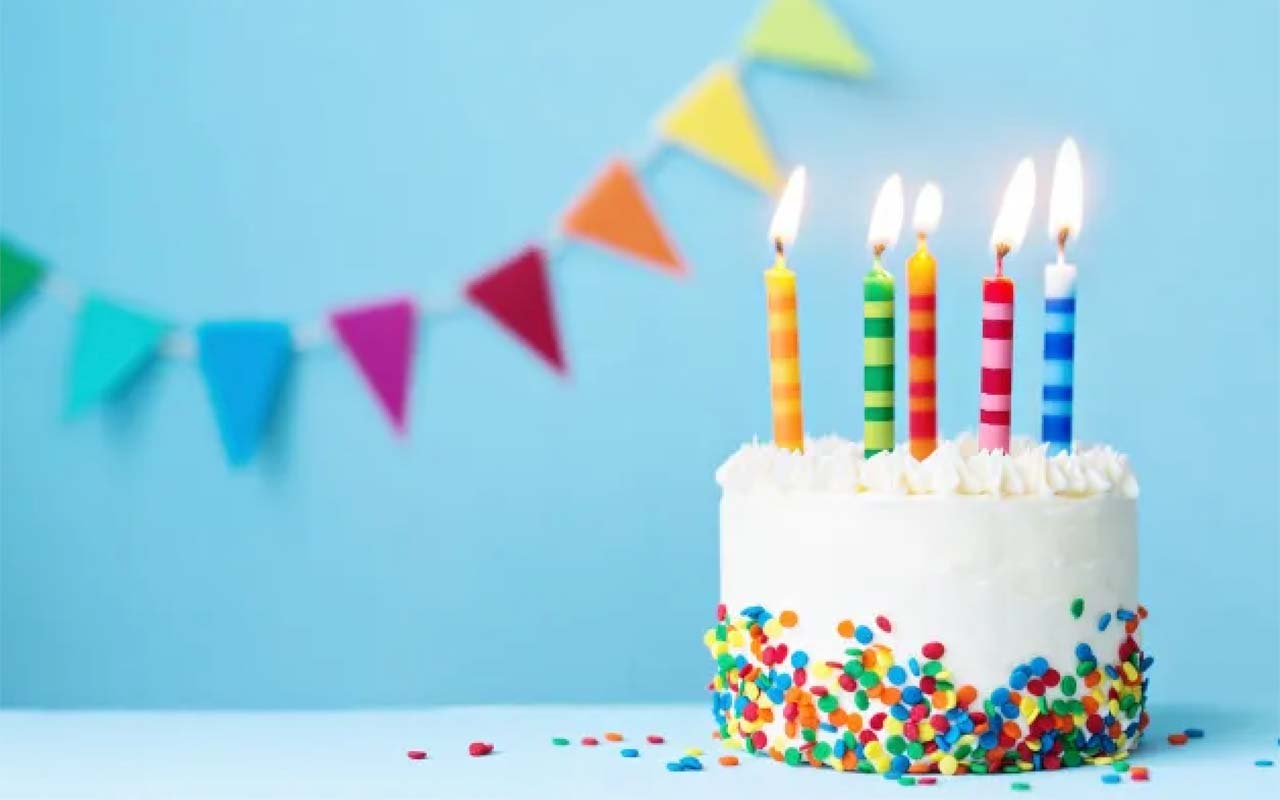 Since 2021 American Express has been sending out 10K Taj voucher on the cardmember's birthday. This is a wonderful benefit which I've been enjoying since past 2 years.
The voucher is sent a month prior to the birthday month, ideally sent by end of the previous month.
Travel Spend Benefit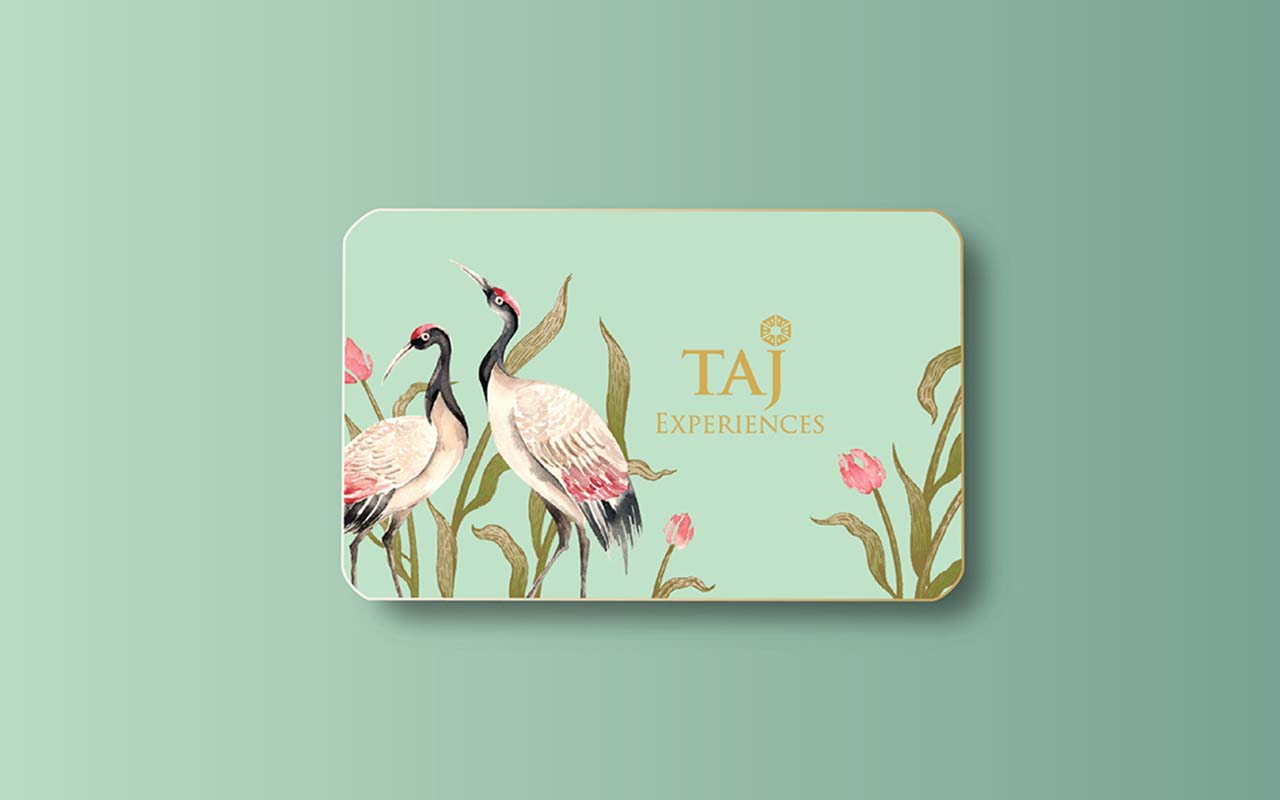 Spend 1L on travel and get 30,000 INR Taj Voucher
American Express has been rewarding travel spends all the time. Earlier they used to give Taj vouchers on international travel, but post the pandemic Amex shifted it to domestic travel spends.
This benefit is applicable every year. Quite lucrative for sure but as my travels are taken care by points, I had no opportunity to explore this benefit.
Home Assistance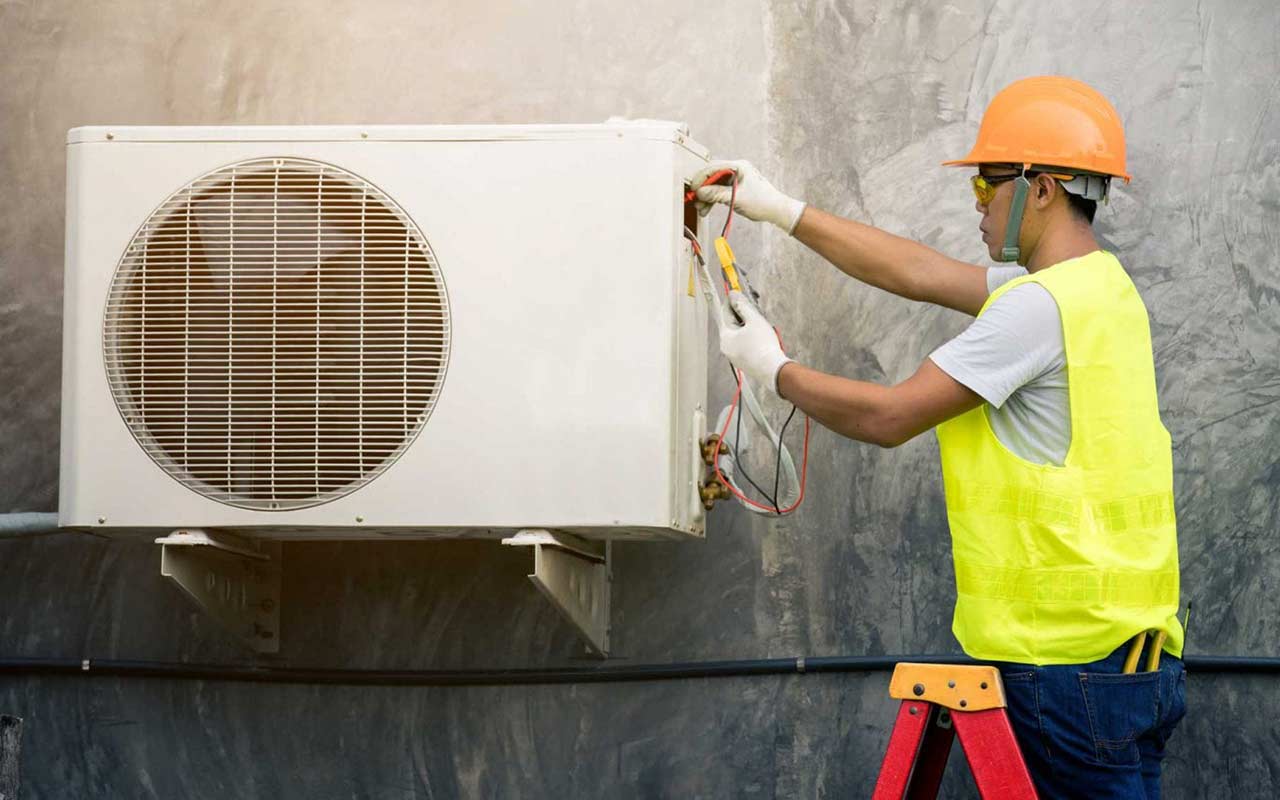 Benefit: Get any home assistance done through your local service provider and claim re-imbursement.
Services covered: Repair (or) maintenance of A/c, fridge, inverter, etc
Limit: 1200 INR per bill upto 2 times a calendar year.
How to claim? Share the invoice/bill copy along with your bank details to lifestyle concierge desk.
It's quite a simple benefit that could help you save a little bit on your service/repairs. The claim process is straight forward and you get the funds on your bank a/c within 2-3 weeks of your email.
Meet & Greet Services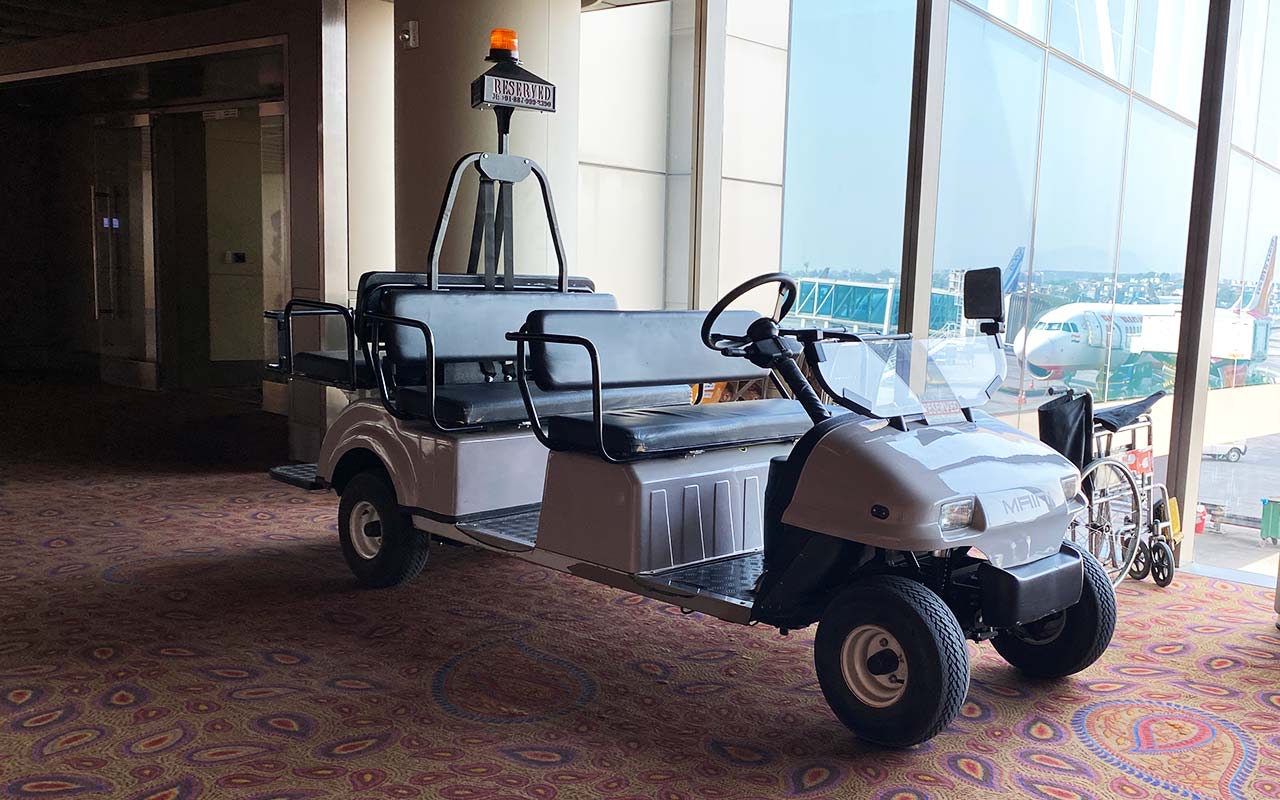 Benefits: Complimentary meet & greet service at domestic airport.
Condition: You need to book the flight ticket through Platinum Travel Concierge.
Limit: Once in every quarter, only for "departure" from Delhi airport
Max Passengers: 1 (primary cardholder)+3
This is a poorly designed benefit useful for very few cardholders and it certainly needs some improvement. We've discussed this in detail in the past and you may check this article for more information: American Express introduces Domestic Meet & Greet Services
Airport Fast Track
American Express Platinum cards issued in certain countries comes with the ability to access the fast track security lanes in respective countries and fortunately this applies to all American Express Platinum cards issued globally as well.
If you're interested in this benefit, do check out the Amex landing pages in these respective countries: Amex Canada, Amex Italy, Amex Sweden. This benefit is also applicable at Austria & Belgium airports.
That's not a great coverage but if you're flying to these countries, it's worth knowing.
Elite Tier Benefits
The American Express Platinum Charge Card gives you grand set of elite tier benefits that you can enjoy as long as you hold the platinum card. To avail the tier benefits,
Login to your Amex a/c
Signup for respective benefits
| Hotel Loyalty Program | Tier | Value |
| --- | --- | --- |
| Marriott Bonvoy | Gold | ~ 20,000 INR |
| Hilton Honors | Gold | ~ 20,000 INR |
| Radisson Rewards | Gold | – |
| Taj Epicure | – | – |
Marriott Bonvoy:
This is the most important benefit that you can get with the platinum card. The combination of Gold Elite status & 100K welcome bonus points makes this card highly valuable.
Considering you stay 10 nights a year with 5 successful upgrades, you can get minimum of 20K INR value out of Marriott Gold tier but there are many who could get more than 50K INR a year just with this single benefit.
I enjoy this benefit quite often as you can see it on my Marriott hotel reviews.
Hilton Honours:
This is yet another amazing hotel loyalty program which I'm yet to explore. Remember Gold tier gets you complimentary breakfast benefit and that's what gives you the value.
If you do 5 nights a year, you can easily get Rs.10k value with breakfast benefit alone. If you put a value on upgrades, then you could save a lot more.
Taj Epicure:
It's usually beneficial for those who avail the Spa and Salon services at Taj properties as the services are discounted at 20% on the bill.
Radisson Rewards
If you're someone who's already loyal to Radisson it does help you with room upgrades & more.
The gold tier helped me to request for an upgrade at Radisson Blu Guwahati but well no one cared about the tier at Radisson Blu Bangalore Outer Ring Road, so it all depends.
Golf Benefits
Complimentary Games: 4 per month
Complimentary Lessons: 2 per month
Enjoy complimentary games and lessons across 30+ domestic Golf Courses in India. Limiting lessons to 2 per month along with many other restrictions is actually not so good for a card that costs this high.
Since early 2022, you can now book golf games online by yourself without having to call the customer care.
Dining Benefits
EazyDiner Prime
Taj Epicure
Eazydiner Prime is a solid benefit to have without a doubt as it could help us save ~45% on the bill easily when coupled with PayEazy offers.
Platinum Concierge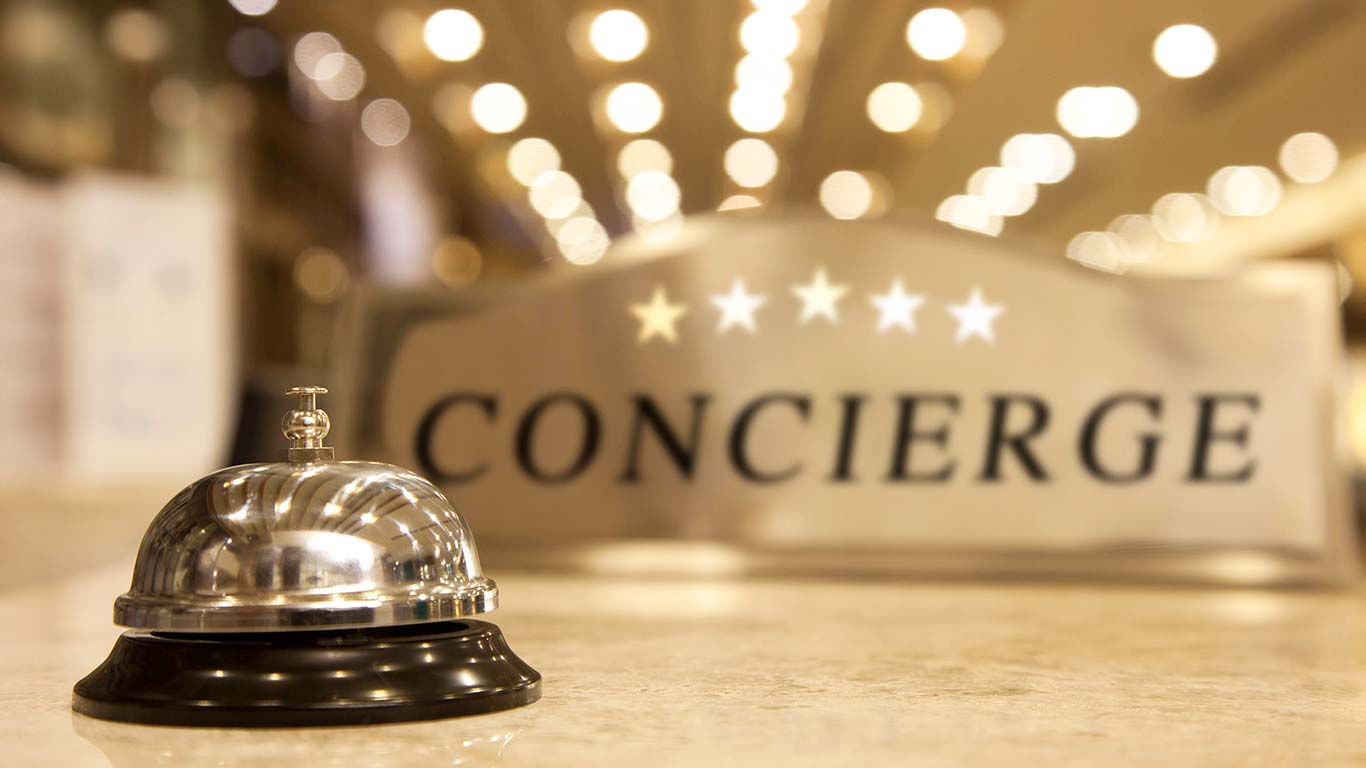 American Express Concierge service is one of the most under-rated and under-utilized benefit on this card.
Nope, you don't need to use it for collecting sand from the sea. It can also be used for all the regular needs.
American Express India has about ~200 dedicated employees handling the Concierge services for both Platinum & Centurion Cards.
They're broadly divided into travel & lifestyle and mostly work on hybrid model. More about the respective services here:
Travel Concierge
Typically all concierge requests related to travel goes through this team. The services includes but not limited to:
Visa Services
Planning for an Itinerary
Complimentary First Class Upgrade on Etihad
Lifestyle Concierge
They can do pretty much anything under the sun with their Do-Anything Platinum Concierge. In most cases you need a lifestyle of its own to get value out of it.
However, you can also use them to delegate small works that could save you time. That's how I use them.
My Concierge experience: I've sent them over 100 requests in last 2 years and what I've noticed is that they were under-performing in 2019 but surprisingly the response was super fast during peak Covid-19 period. Now in 2022 the response speed is decent.
American Express Invites®
A unique programme that gives Platinum Cardmembers a chance to purchase tickets to some of the most popular events, often before they go on sale to the general public.
This is quite rare but it does happen once in a while. For example, they recently sent out an invite for a dining experience at various luxury properties across the country.
These kind of dining experiences are great, except that I wish that they could do it more often and at better rates as we could anyway get ~50% off these days with Eazydiner Prime.
Companion card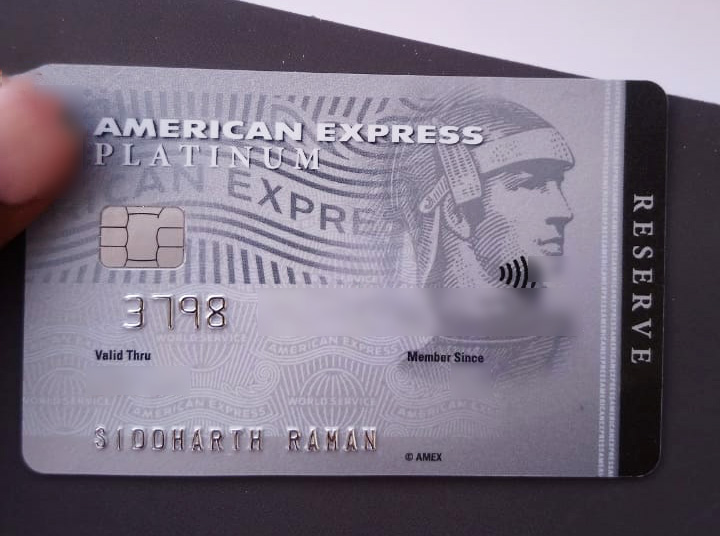 With Amex Platinum, you can choose one of the other Amex credit cards as a companion card which remains free for life as long as you hold the Platinum Card.
Usually Amex Reserve is given as a companion card but if you would like to maximise the value, Amex Platinum Travel card is the best one (assuming you like plat travel card benefits).
Supplementary Cards
4 Supplementary cards
1 additional card for Business Expenses
You can get up to 4 supplementary cards, which are also metal cards with your American Express Platinum charge card.
Supplementary card holders can also enjoy most of the above benefits that a primary cardholder enjoys, including the hotel privileges.
Don't forget to apply supplementary cards during the offer period as they run some wonderful offers like: you can get Rs.2000 Amazon Voucher per Supp. Card on the Platinum Card.
Unboxing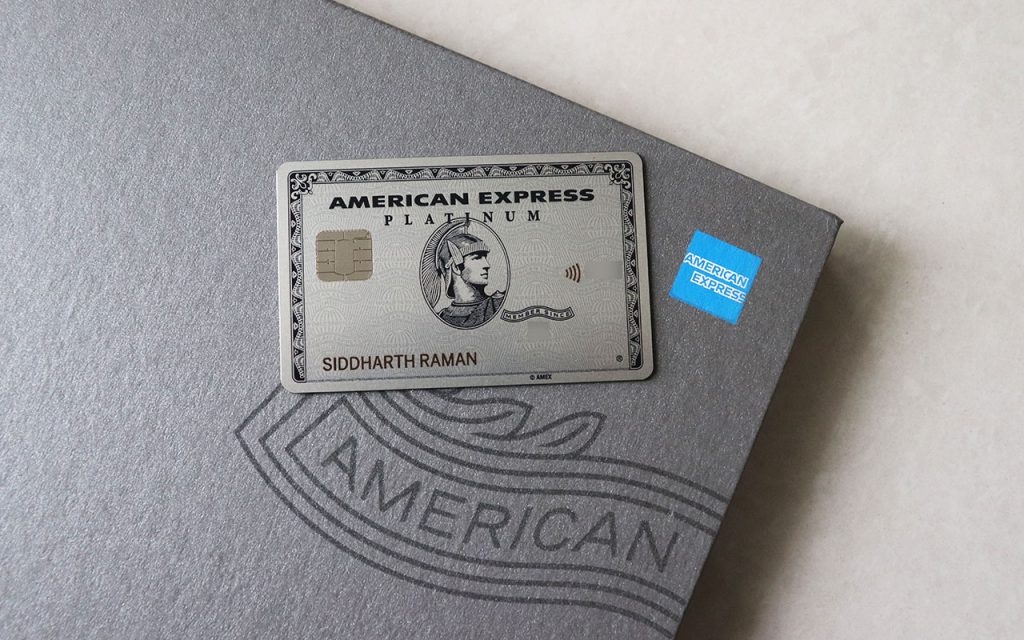 I've unboxed 2 Amex Platinum cards, one in 2019 (supp. card) and the other in 2020 (primary card). Feel free to check out both the links for the detailed unboxing.
Renewal
The welcome bonus of 100K MR Points is great for the first year without a doubt. For 2nd year though, it depends on the renewal/retention offer you receive.
Many card members that renewed during Covid-19 got very good retention offers (usually with a voucher/points value that's about half of the fee, varies with profile) which makes sense to hold on to the card.
Is it Worth 60k+GST?
Short Answer: Absolutely!
If you can afford the fee to enjoy all the premium experiences then there is no reason that could stop you from getting one. You anyway get equivalent benefits through hotel membership, ongoing offers, spend based offers, etc.
FYI, with 100K Points, you can easily get about 13 Nights stay in Cat. 1 Marriott hotel.
To sweeten this deal, you can also get another 10K Referral Bonus Points by applying through the link below. That's one extra night!
*** Amex is out of ban and is live with the applications but as 100K points offer is not LIVE yet, I wouldn't suggest to apply for the card at the moment ***
Bottomline
Overall, it's an amazing card for someone who loves luxury experiences in life.
It's not just a card for you, but more of a family card, as you may share the Supp. Cards with other family members too so they can enjoy almost all the benefits as you do.
I got this card recently in 2020 and here are 3 reasons why I got it amidst Covid-19 pandemic. Now in 2022 I'm sure they're going be back with a bang with lucrative offers, as the ban has just been lifted.
What's your take on the American Express Platinum Charge card? Feel free to share your thoughts in the comments below.