United MileagePlus is the frequent flyer program of United Airlines, which is a member of Star Alliance program. The United frequent flyer program is known for its wide range of award travel destinations & excellent economy award availability among others.
It's getting quite popular in India as one can now travel long-haul business class using United miles easily, thanks to the latest development in Indian air-miles ecosystem.
If you're new here, please check out the Intro to airmiles article for better understanding. Here's everything you need to know about the United MileagePlus program as an Indian,
Overview
| | |
| --- | --- |
| Airline [Code] | United Airlines [UA] |
| Home Country [Hub] | United States [ORD & more] |
| Loyalty Program | MileagePlus |
| Airline Alliance | Star Alliance |
| Validity | Miles never expire |
| Value / mile | ~ 1 INR |
| Best for | Europe Redemptions |
| USP | Excursionist perk |
| Award Availability | Excellent |
If at all you need a single airline loyalty program for your International travels, it's going to be United MileagePlus.
With excellent award availability in economy & business cabins coupled with never expiring miles, it's a must explore program if you're into airmiles game.
Why United MileagePlus?
While United Airlines is renowned for domestic travel in United States, the bright side of it for Indians is that it has partnership with over 40+ airlines across the world which includes 25 Star alliance partners & 16 direct airline partners.
This means wider award availability across major destinations around the globe.
Also, while there are many programs to book flights on Star Alliance Partners, United is one program which doesn't levy fuel surcharges.
The miles required for booking on partners are also very decent compared to other Star Alliance Partner programs. So it does make sense for most Indian's to explore United Mileage Plus.
Membership Tiers

There are four tiers as shown above. The qualification to above tiers is based on the numbers of flights you take and the value of the ticket purchased.
These earnings are shown as Premier qualifying flights (PQF) and Premier Qualifying Point (PQP)
Here we'll focus on the Silver tier, as that's the only tier that we can get access to as an Indian, without flying.
How? Marriott Titanium Elite (75 nights) and Ambassador Elite members are eligible for complementary United Silver status. You can register through this link.
If you're wondering about the United MileagePlus Silver tier benefits, here are the important benefits that can help one to save few thousands: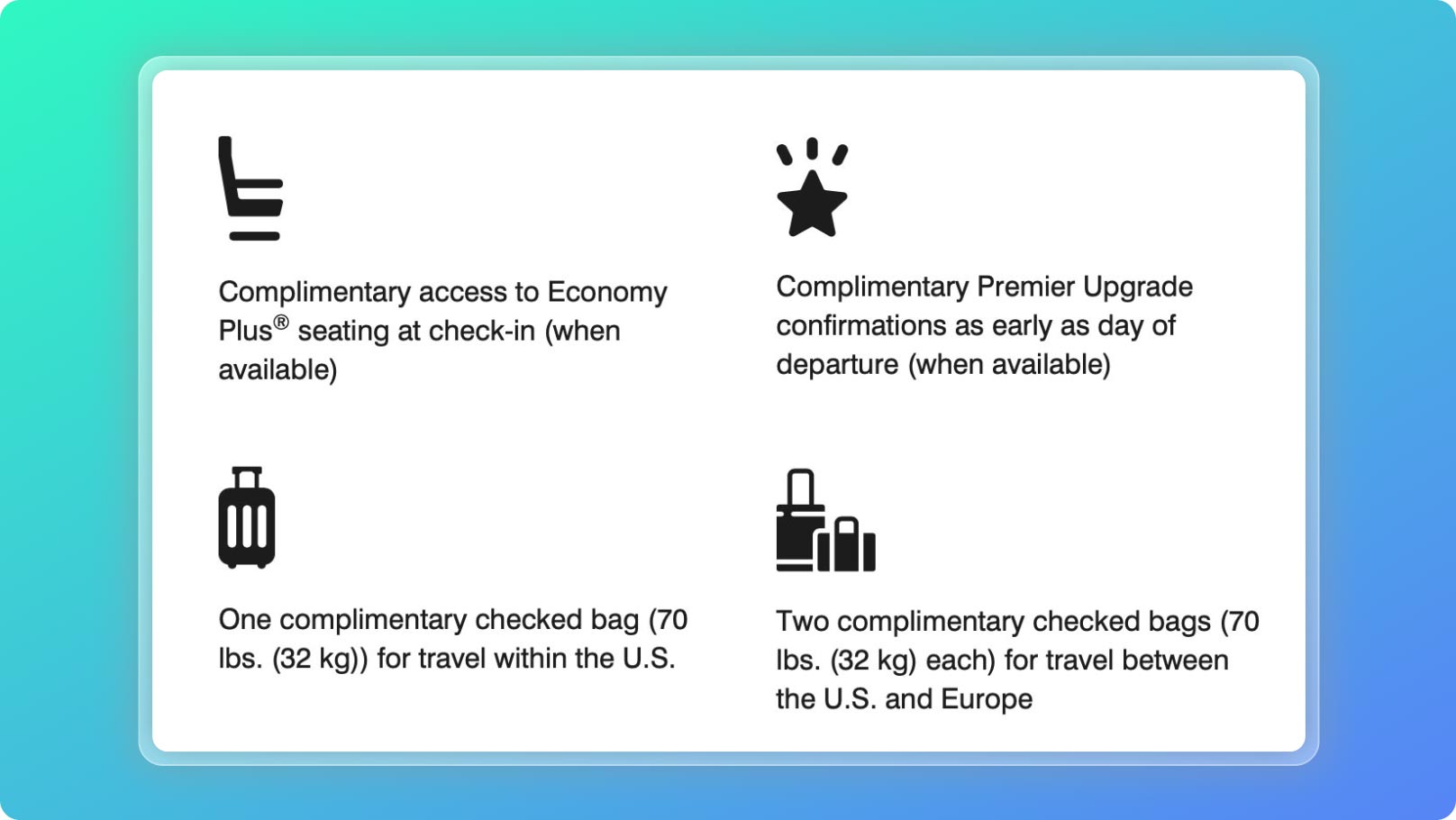 Taxes & YQ
One of the most important factor when analysing a right airline loyalty program is the tax component, sometimes called fuel surcharges (YQ).
United doesn't pass on carrier-imposed fees. The taxes on redemptions are one of the lowest on this metal as well as on partners.
Earning United Miles
Axis Credit Cards: Magnus, Reserve & Atlas are the most popular credit cards in the country at the moment to earn United miles.
HDFC Credit Cards: HDFC Infinia, HDFC Diners Black has the option but at poor conversion rate of 1:0.5
Marriott Bonvoy: Transfer Marriott Bonvoy points to United at 3:1.1 ratio.
Marriott also comes up with transfer bonus offers where one can get extra bonus like 30% when transferring points to United. The last such offer was rolled in September 2022.
Redeeming United Miles
United MileagePlus made the switch to dynamic pricing for mileage redemption several years ago. Lot of airlines are now moving to dynamic pricing. All United Airlines flights are priced this way.
With this dynamic pricing, the number of miles required increases as the cash price of tickets rises. There is no set formula for this. You need to search for the flights and check the pricing.
The good news for us is that partner awards are not dynamic and this is one of the best programs for booking star alliance flights with very less tax. We will see some examples from an Indian perspective.
Redemption Ideas
You can literally fly to any part of the world with the help of United MileagePlus miles. Here are some noteworthy redemption ideas for those curious minds.
India to Europe
There are quite a lot of options almost to every country across Europe. Expect a lot of options in economy and little low in business. While you may play with the search tool in few clicks, here's a quick look at what you could expect (India – Switzerland).

India to US
Let's explore the options we have for popular routes along the east and west coast.
East Coast: For the east coast, economy class on ANA has a decent requirement with low tax. Booking business class on ANA will be expensive. But there are other options, here's one sample.

West Coast: To the west cost, here are some options for business and first class. One can also fly Air India on "first class" using United miles but you'll need to book a little bit in advance for this.


US Domestic
For domestic route, the least number of miles required is called saver award. For the route shown below saver award starts at 15K miles but it's rarely available.

Other than that, award seats for Australia is bit rare to find on United. You may instead use Singapore Airlines Krisflyer miles if you wish to fly to Australia.
Excursionist Perk / Stop Over
Many US airlines barring Alaska provide free stop overs, however one can take advantage of the "Excursionist Perk" on United.
Simply put, this is United's way of allowing free stop-overs into award itineraries. United's Excursionist Perk allows for free one-way awards within select multicity award itineraries.
To be eligible, MileagePlus members must book an itinerary that includes three or more one-way award flights.
It's useful for those who intend to hop multiple cities in same region during the trip, which is very much the case when flying to Europe. Here's a detailed guide on Excursionist Perk.
Cancellation / Date Change
Starting 1st Jan 2023, there is no date change (or) cancellation fee applicable on award tickets. This is quite generous I would say and is yet another reason to choose United.
However, note that if you intend to take the help of a booking agent to book your award flights over call, there will be an additional 25$ service fee per passenger.
Redeeming for others
United Airlines allows us to redeem award tickets for friends and families without any additional concept of nominee limitation system, which is indeed an amazing perk and reduces unwanted struggle in dealing with the nominee system.
That aside, there is no family pooling concept with United, which is anyway common with most US airlines.
Support
You may connect with United support line using below contact number. You usually get connected to a US support executive.
Note that you might face issues with award redemptions on United when you try to redeem using Indian cards with Indian Billing Address. Call support to redeem tickets over call (or) you may as well choose to change billing address to fix the issue.
Bottom line
Overall, United MileagePlus program helps us to explore Europe/US (among other regions) using air-miles without breaking our head, thanks to a lot of redemption options and fair mileage requirement.
Because of all the reasons seen above, I would say United MileagePlus is one of top 3 airline loyalty programs for Indians at the moment when it comes to International award redemptions.
Have you ever redeemed United Miles for your international travels? Feel free to share your experiences in the comments below.