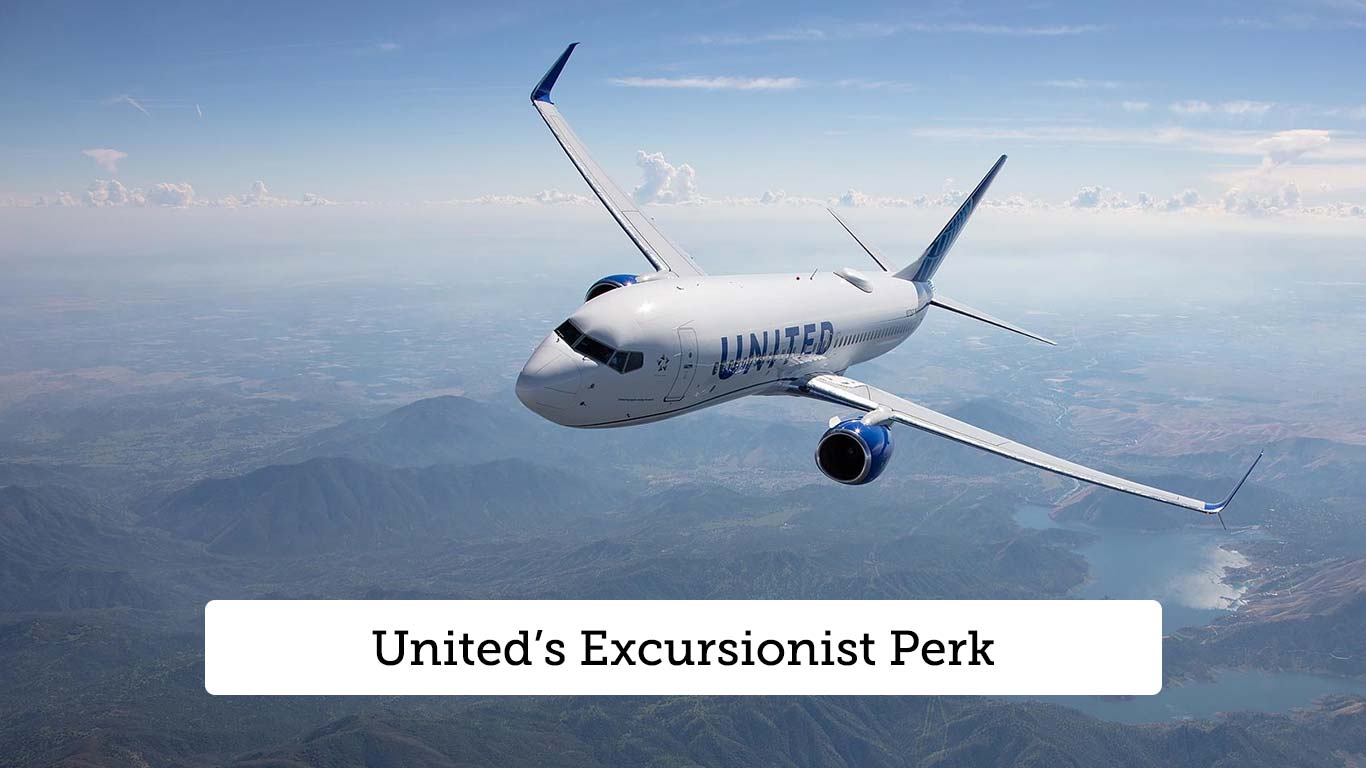 As mentioned previously on United MileagePlus Guide, Excursionist Perk is United's way of allowing free stop overs into award itineraries.
United's Excursionist Perk allows for free one-way awards within select multi-city award itineraries. To be eligible, MileagePlus members must book an itinerary that includes three or more one-way award flights.
Limitations
The United Excursionist Perk does have some limitations:
The Excursionist Perk cannot be in the MileagePlus defined region where your travel originates. (For example, if your journey begins in North America, you will only receive the Excursionist Perk if travel is within a region outside of North America.)
Travel must end in the same MileagePlus defined region where travel originates.
The origin and destination of the Excursionist Perk (free leg) are within a single MileagePlus defined region.
The cabin of service and award inventory of the free one-way award is the same or lower than the one-way award preceding it.
If two or more one-way awards qualify for this benefit, only the first occurrence will be free.
Here is the link to know the regions defined by United mileage plus.
How to Book
Goto Book -> Advanced Search
Choose Miles under "Show price in" & Multi-city options on the screen.
Now enter the destinations and pick flights one -by-one for each leg.
The complimentary route will show "0" miles requirement.
Here's a quick example of the same that includes 3 trips in the itinerary as shown.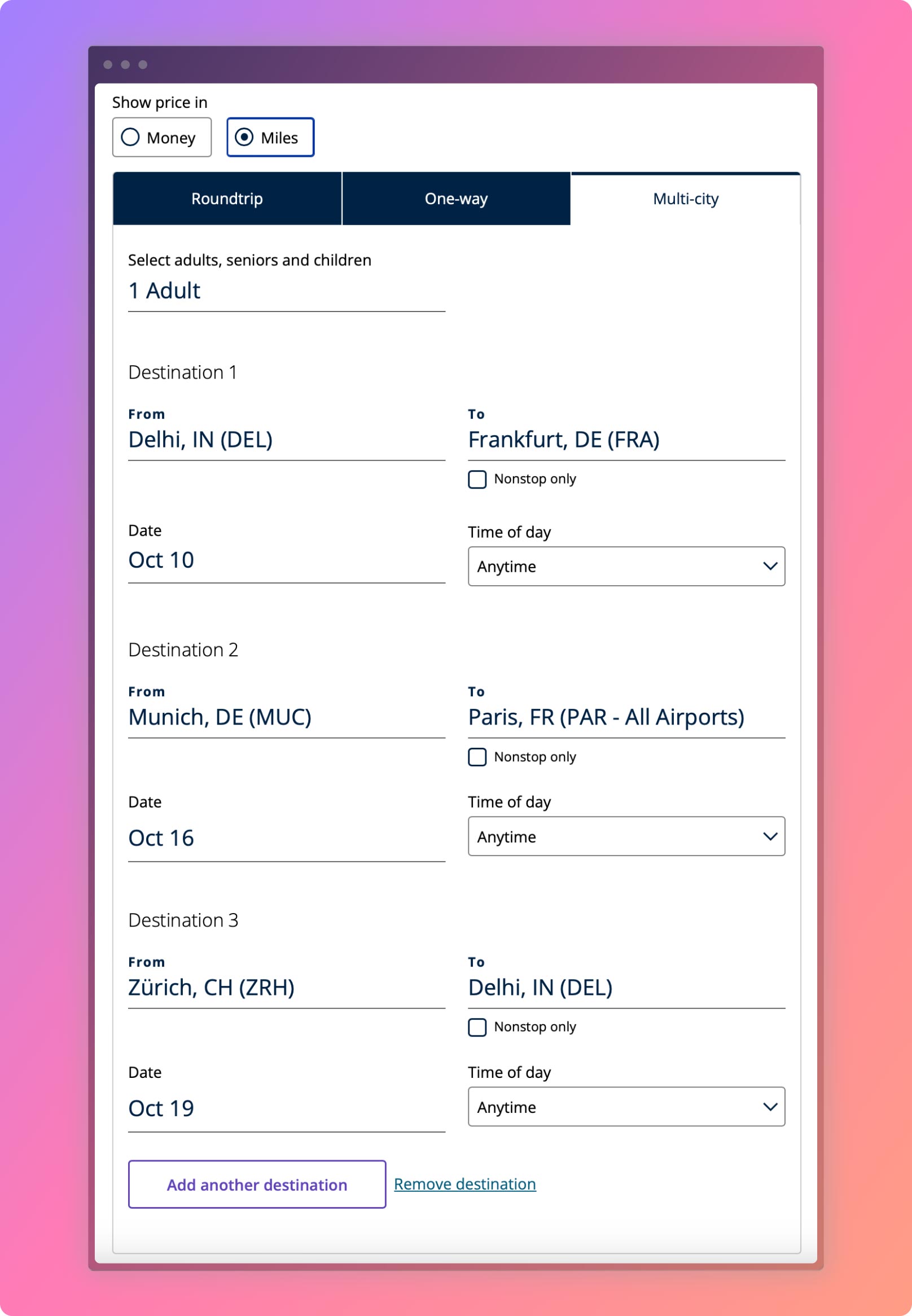 Trip 1: United will give you the results for your search, starting with your first flight (in this example, Delhi (DEL) to Frankfurt (FRA).

Trip 2: Once you've selected your cabin, you'll be taken to the results for the next flight. As you can see here, United has already accounted for the Excursionist Perk (Munich (MUC) to Paris (ORY))

Trip 3: After selecting your FREE flight, you'll then be taken to your final flight (Zurich (ZRH) to Delhi (DEL)). Here we're picking Economy flight, as Biz isn't available. But you can find business as well, depending on dates & availability.
So taking advantage of the Excursionist perk we are getting a saving of about 25,000 United Miles for the business class from MUC to ORY.
This is just an example to show the benefits of Excursionist perk, one can find better value based on the route and airlines selected.