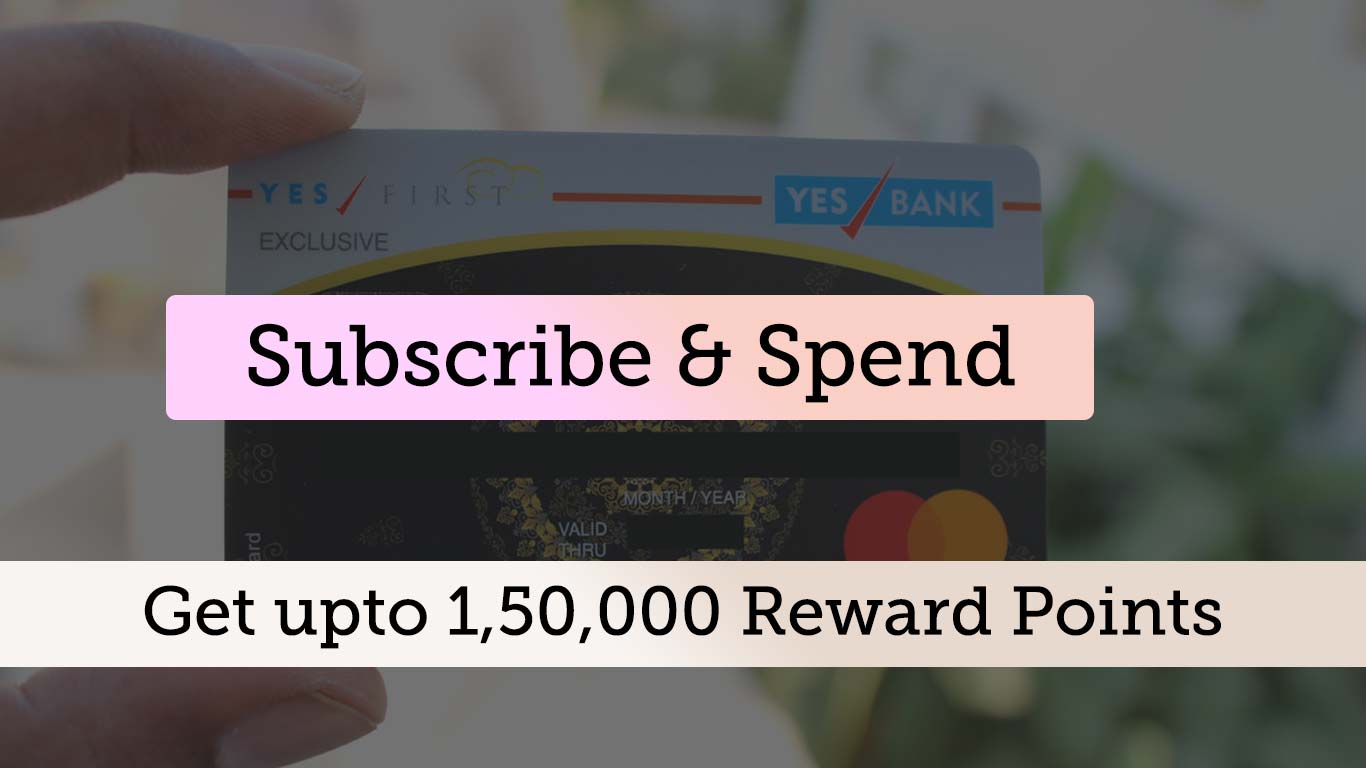 After well over 4 Years, we finally have a good offer on Yesbank Credit cards that's worth speaking about. Yesbank is running a nice "Paid" spend-linked offer on their credit cards that can get you upto 1,50,000 bonus reward points. Here's everything you need to know:
Offer Details
Offer: Get 5X rewards on all spends (category wise, rewards may vary)
Offer Type: Paid – Subscribe & spend (all are eligible)
Offer Subscription Fee: 1800 INR+GST
Max Cap: 1,50,000 Rewards per subscription year
Fulfilment: Current month's spends will reflect on next months stmt.
Validity: 1 Yr from activation date
Basically what this offer does is 5X the existing reward rate upto 1.5L points in a year, after which it gets renewed along with the rest of annual max. cap.
This is pretty good on Yes First Exclusive Credit Card which will now yield reward rate as below:
15% on accelerated categories
7.5% on regular spends
3.75% on special categories
Now that means even the reward rate on special category spend is better than HDFC super premium credit cards or even Standard Chartered Ultimate for that matter.
However, remember that the accelerated category (like dining & travel) might be limited to just 5K+25K points a month. From what I understand, the offer stands on "top of the standard feature" and not a replacement.
Update (7th March): There is a confusion on the category of spends that would fetch 5X rewards. Check with the executive once before going with it as they're giving different answers to different cardholders. Here's an update reg. the fulfilment.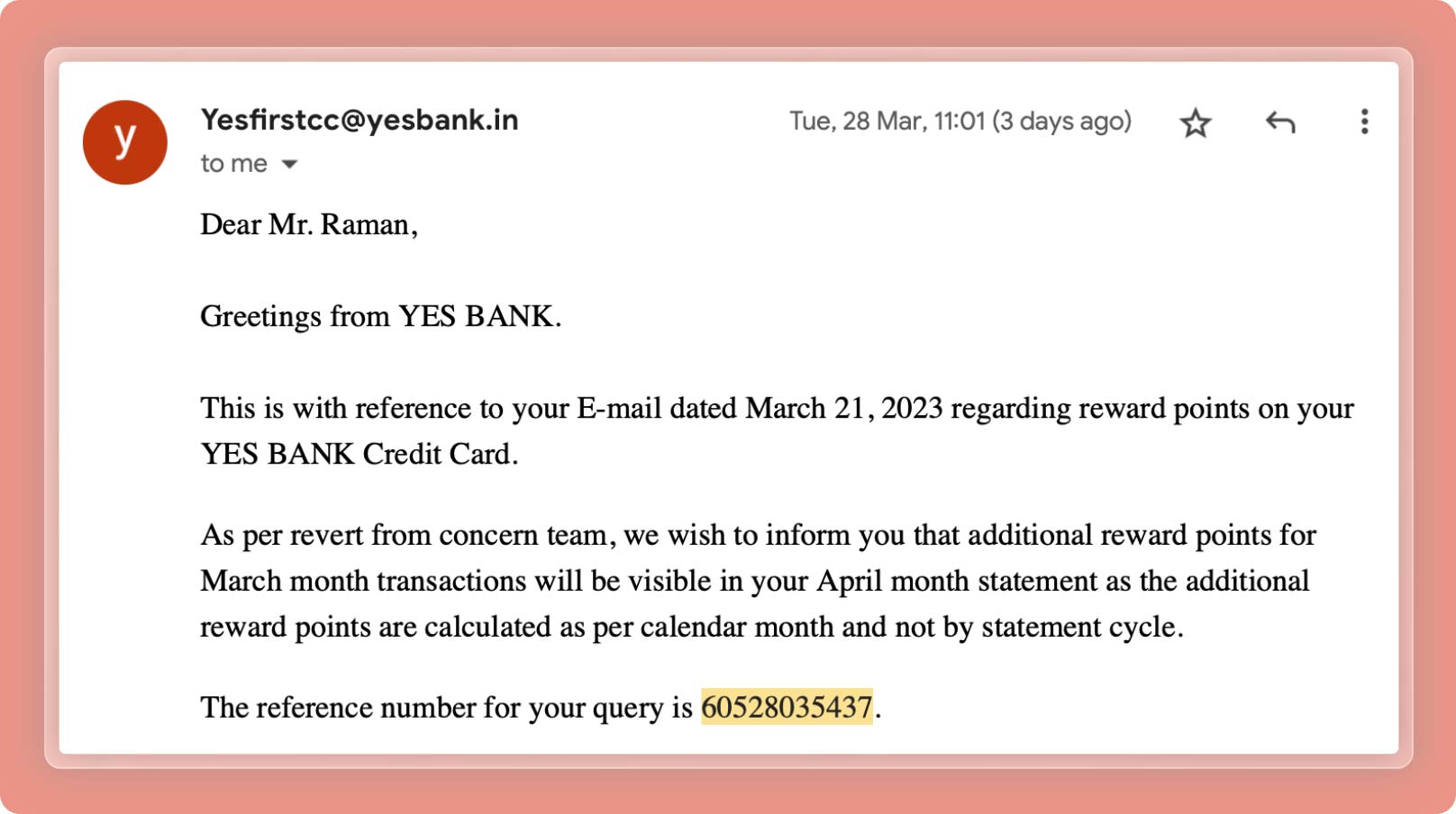 How to Activate?
Call Yesbank Credit Card Support, authenticate yourself and ask for this "paid subscription offer for 5X rewards". The phone banking executive can activate the offer on card and confirm you over call.
I spoke to 3 executives regarding the offer. While most of them knew about the offer, none of them had terms & conditions of the offer in hand. I wish the offer is implemented properly.
Anyway, I got the offer confirmation the next day via SMS, as below and that serves as a proof of subscription, just incase if anything goes wrong.
Generally Yes bank is good at fulfilment of offers, so hope all goes smooth. Make sure to start transacting after you receive the Message.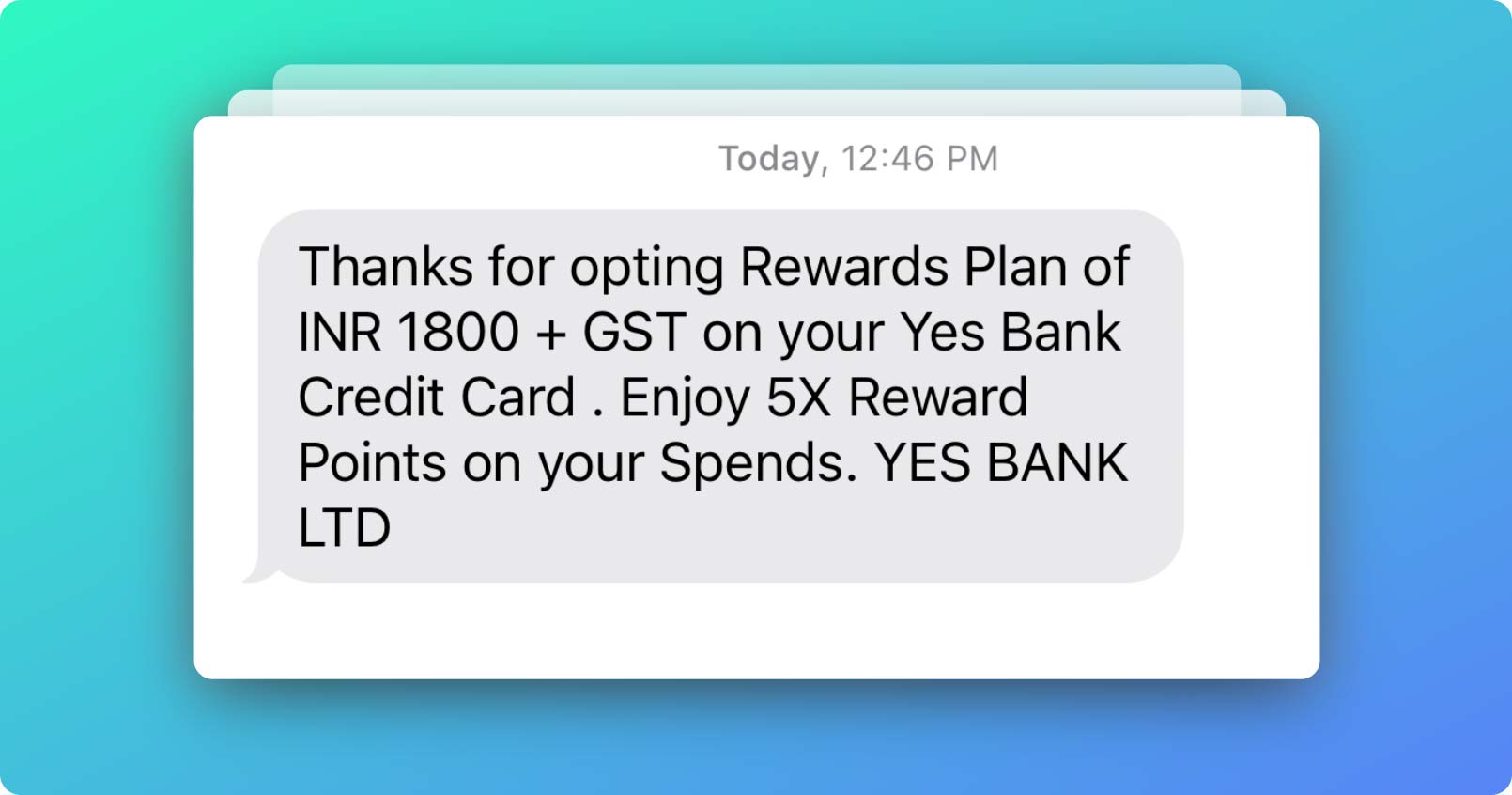 They also seem to have another offer that gives 3X rewards instead of 5X rewards and it costs half the fee: 900 INR +GST. I see no reason for anyone to go for this plan though, as 5X is lot better.
Thanks to Maulik for sharing the offer details.
Final Thoughts
While Yesbank is coming up with many offers like 5X rewards, 3X rewards etc on insurance spends and more, the problem is with their super low capping, which makes it not worthy to spend our time on.
But this offer is good enough for the fee paid. As Bank gave these cards to everyone for free, asking a small fee to enjoy good amount of rewards like this is perfectly fine.
That said, with this offer I'm hoping to gain a little bit of rewards to mentally setoff the losses (partially) incurred on buying Yesbank Stocks in the past.
What's your thoughts on Yesbank's new attempt on paid spend-linked offers? Feel free to share your thoughts in the comments below.