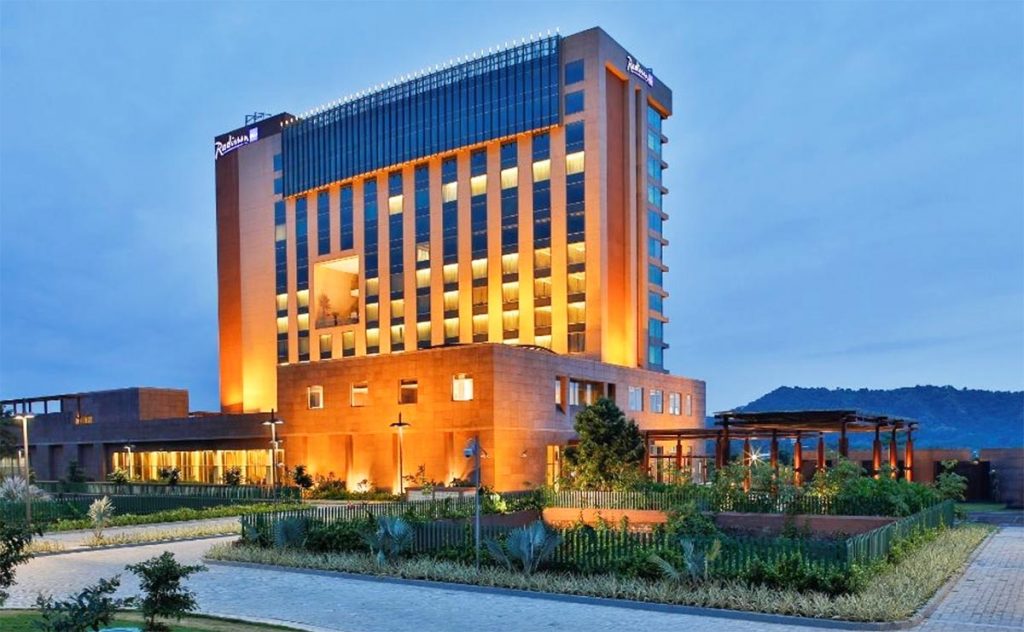 When we planned for a trip to Assam, the first property that came to my mind was Vivanta Guwahati but I later realised that it's far away from major tourist attractions in the city that we intended to explore, with primary focus on Kamakhya temple.
So we ended up booking Radisson blu and here's a quick review of my stay at the property during early 2021.
Booking
Revenue rate: ~ 6,500 INR per night (incl. GST)
I paid: via Intermiles
The price was bit cheaper back then as it was the time when the travel is getting back to normal from the 2nd wave. I can now see that they're selling the cheapest rooms at around 7.5K INR.
The property is available on most booking engines, so you could also use most credit card rewards redemption portal to get your complimentary stay.
Check-in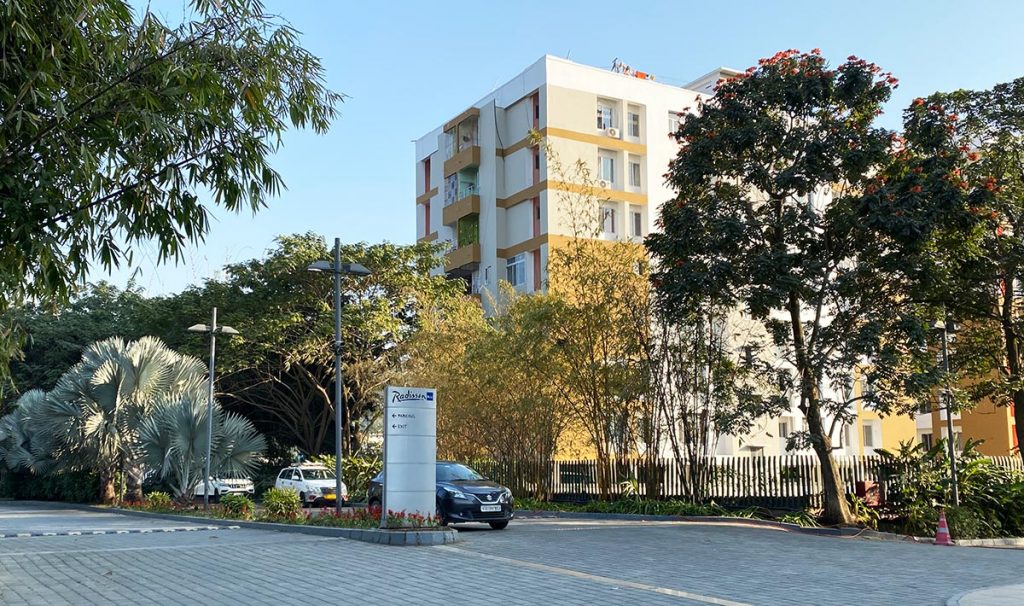 We checked in late in the evening after an hour long tiring covid test process at the airport. However, I did not miss to ask for an upgrade citing Amex Platinum membership through which I get Gold tier.
The front office executive (more about her later) did upgrade us to the best room (as she said) with some welcome amenity: fresh fruits.
The Room
The room was good, neither compact, nor big. By the time we were staying, the upper floor/ business class rooms were not operational, so we only had this. Decent one I would say.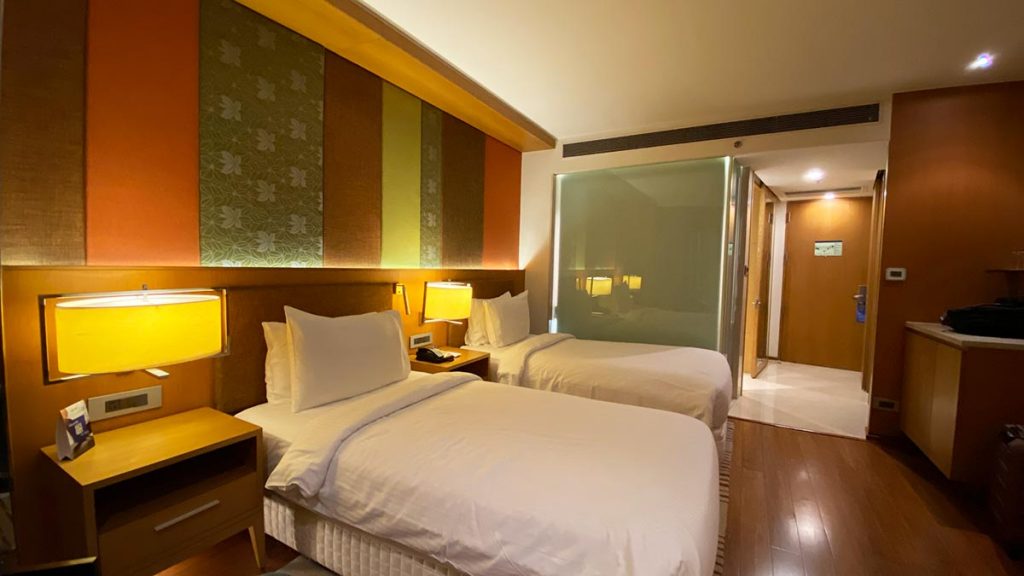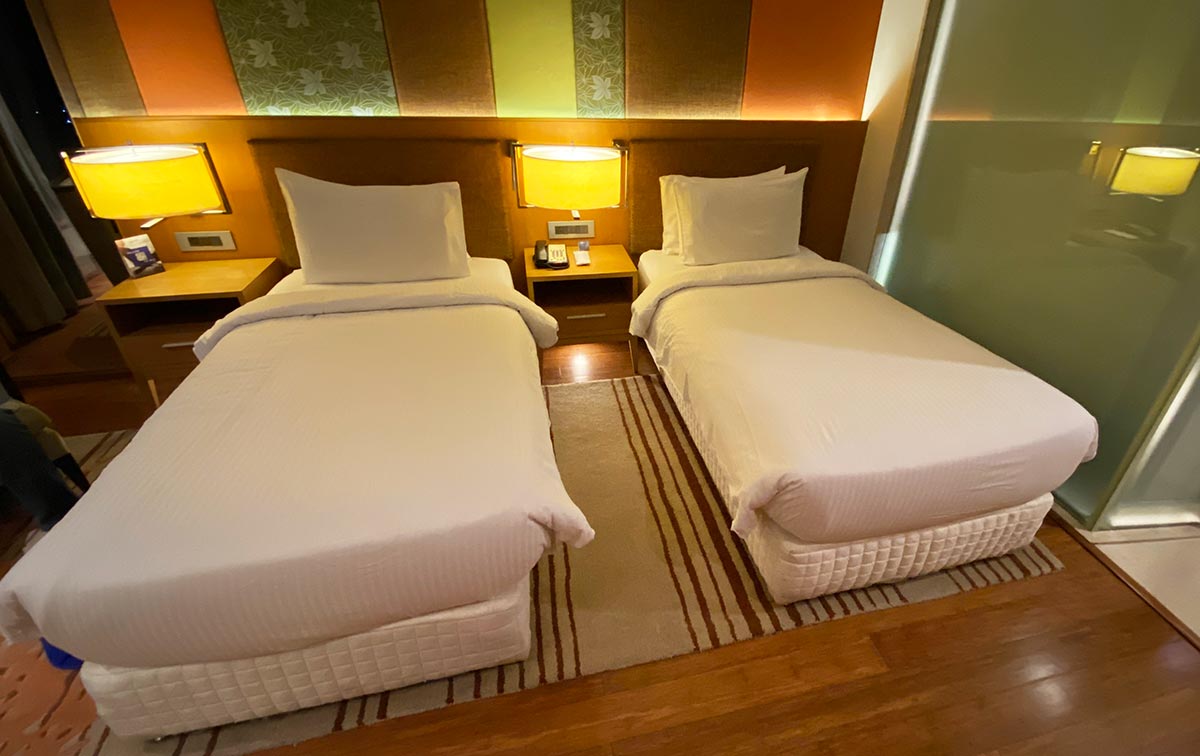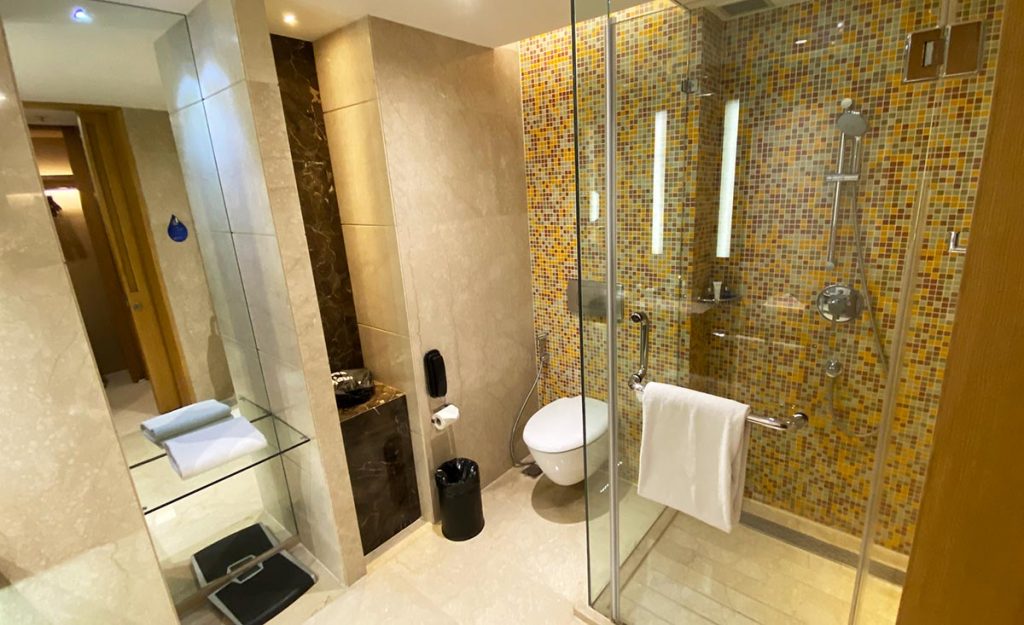 The Service
The lady at front office that I mentioned above was one of a kind. I would rate her one step above the best Amex platinum concierge, I mean such a mind blowing speed and execution of requests with proper follow ups & attention to details.
I rarely come across such sharp front office executives and she's definitely the best I've ever seen in recent times.
We didn't initially plan much for the trip when it comes to transport, so she helped us get connected to a nice driver who took us through the entire trip across Assam & Meghalaya. Also answered our never ending questions, literally, that all helped us plan for a great trip.
The Food
Breakfast: Buffett was pretty good for a property of that grade.
For dinner though, we did try one day and were not satisfied so the FO lady gave some tips, like having a thali at Khorikaa restaurant, etc, which we did try during our stay at Vivanta, as it was nearby.
If you plan to visit the Brahmaputra cruise (Alfresco Grand), you may have a light evening snack / dinner there.
Alfresco Cruise is a must have experience I would say. It's not luxurious as such, but the evening experience with the nature on the mighty Brahmaputra is worth enjoying. Sad part though is you'll come across lots of mosquitos as the sun sets, not during the first 1hr though, which is good.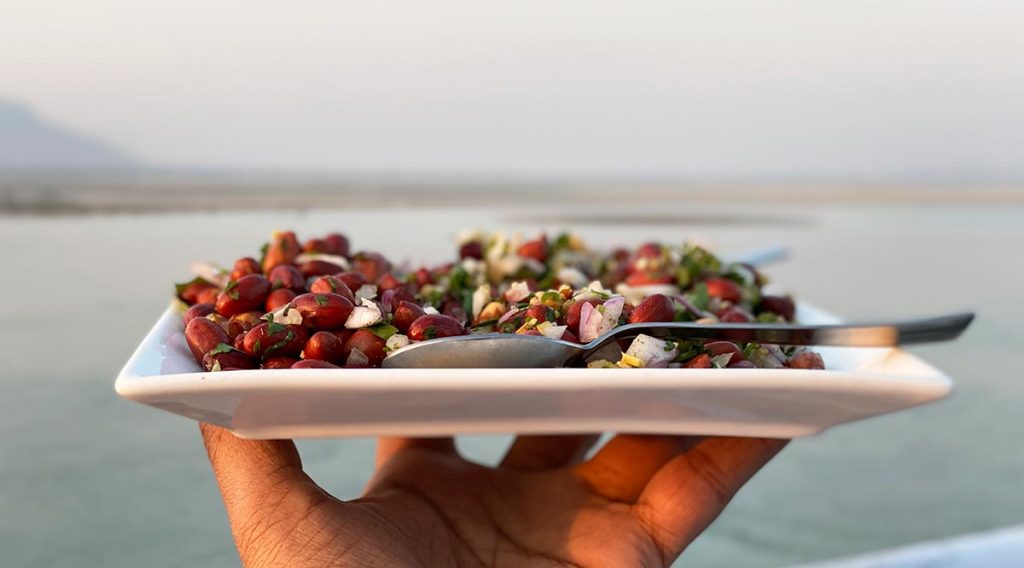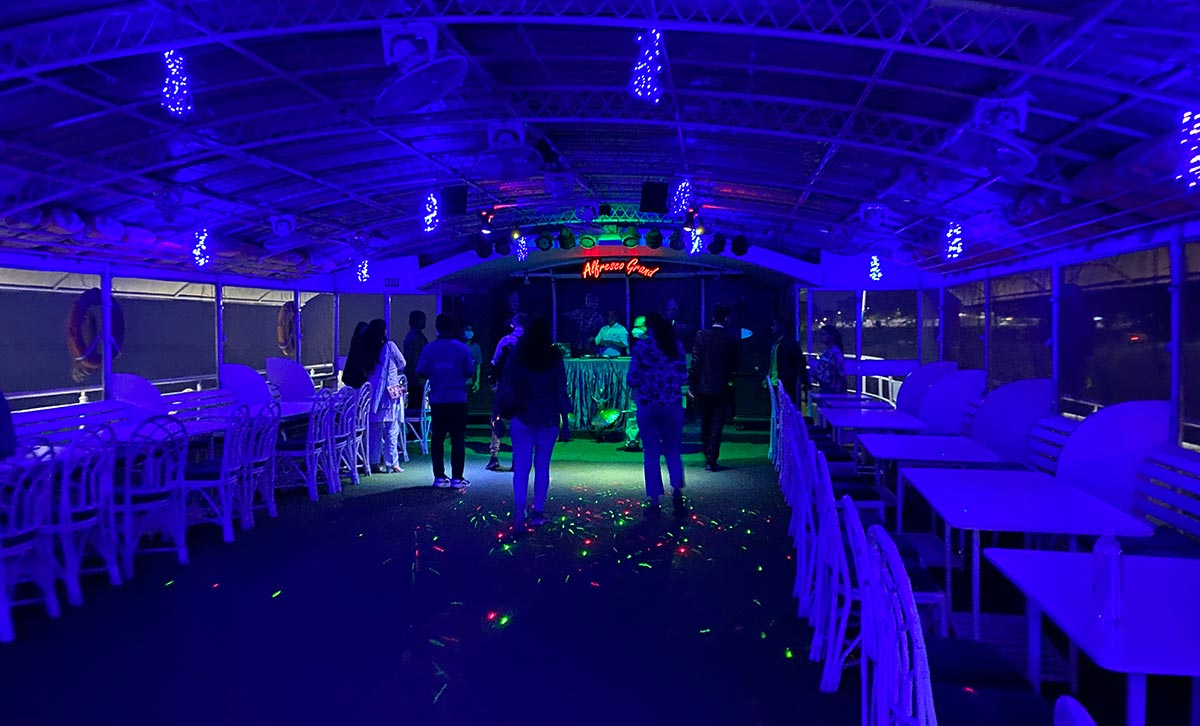 And of-course the cruise booking, follow-up's were all taken care by that lady, seamlessly.
The Property
Overall it's a pretty big property I would say but we didn't get time to explore it much, as we were limited by time and anyway most facilities were not functional by then due to covid.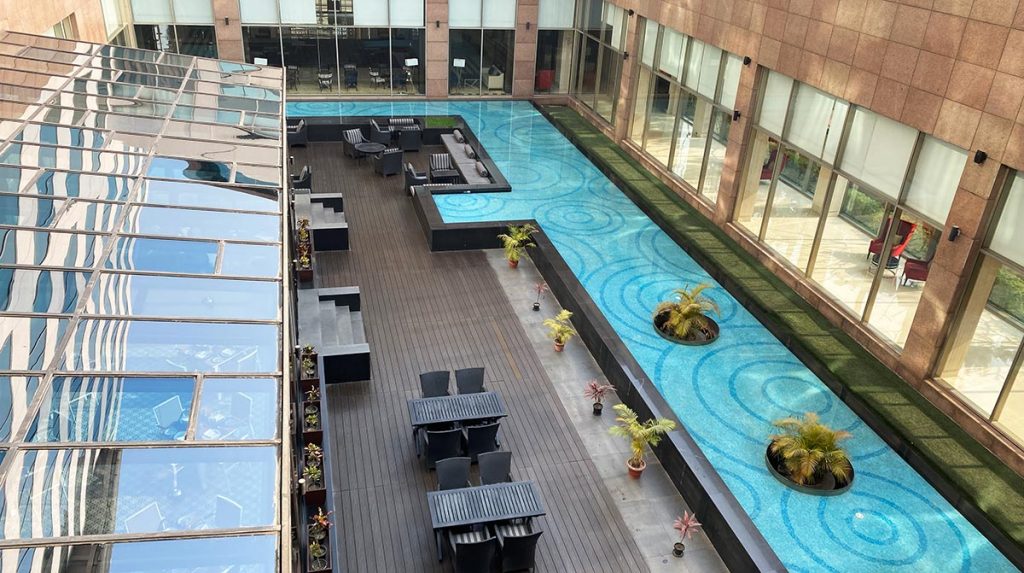 Bottomline
Overall we had an amazing stay in the property.
Best location for local sight seeing spots, good food, an enthusiastic front desk executive and a decent room. If I ever come back to the gateway of north-east India, the stay would begin with Radisson Guwahati.
But well, your experience may completely differ if you're not lucky as we were in getting connected to the right person to take care of all the needs. Moreover, covid gave them lot of time to interact with guests, as there were only few guests to attend to.
That all said, I wish their loyalty program gets a facelift sometime soon, as it currently exists only for the sake of existing.
Have you been to radisson blu or any other good properties in Guwahati? Feel free to share your experiences in the comments below.