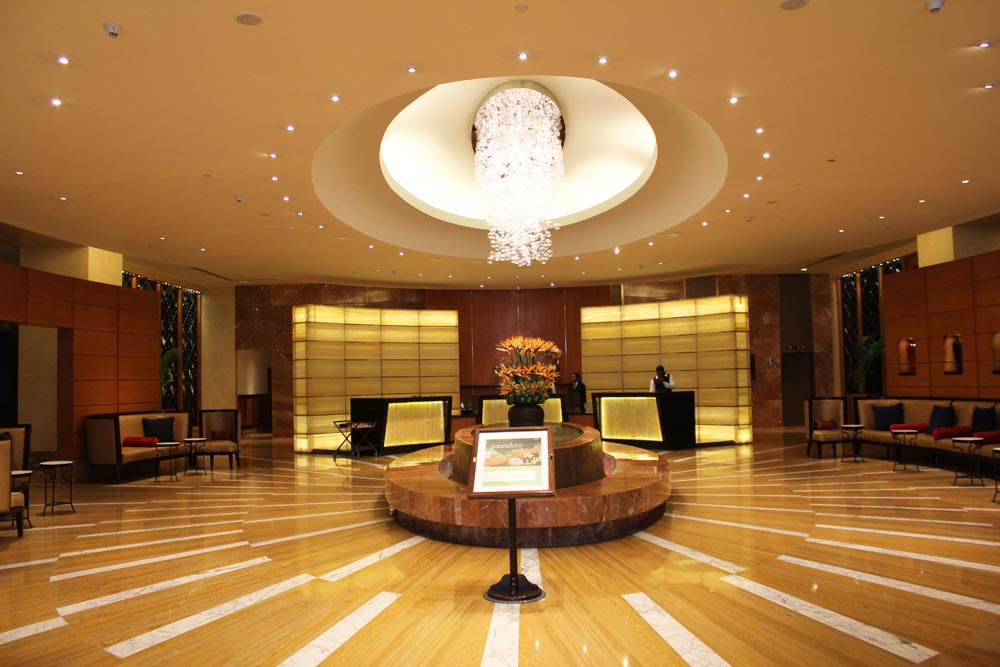 I recently stayed at Vivanta Coimbatore and went through couple of new experiences which I thought would be useful for many. Here are they:
Booking
I've always thought booking Taj hotels through centralised reservation is the best way to book but recently realised that it is not. Thanks to the long wait times on centralised reservation line.
So I figured out that the best way to book is through in-house reservation team. This usually means respective property will confirm you the booking over phone, block the room for you and that's it. It hardly takes 2 mins and all they need is your TIC number, nothing more.
It was a breeze when I experienced it the first time and its highly useful when it comes to upgrades, more on that later.
Note that sometimes a group of hotels maybe handled by this in-house reservation. For ex, I was told that a single team handles booking for all taj hotels in Bangalore.
Upgrades
Taj generally never cares about your loyalty tier.
I can confirm this after so many experiences since past 4 years. I was "never" greeted with something like "thanks for being gold member, your benefits are … etc" and never got auto upgrades either.
On other side, Marriott never misses to greet the Elites the right way. That's a world of difference!
So Taj usually never upgrade you either, unless you ask. And oh, sorry, they never care about your "upgrade requests" done during on the booking, almost never. So you'll have to ask for an upgrade while check-in.
But the good thing about booking via in-house reservation mentioned above is that you can also ask for the availability of the next room category. If they see sufficient vacant rooms, they will straight away block the upgraded room for you, as it happened in my case.
This however depends on season, demand, property, etc. however the point to note is that the in-house reservation can see live inventory and so they can help you better with upgrades.
Upgrade vouchers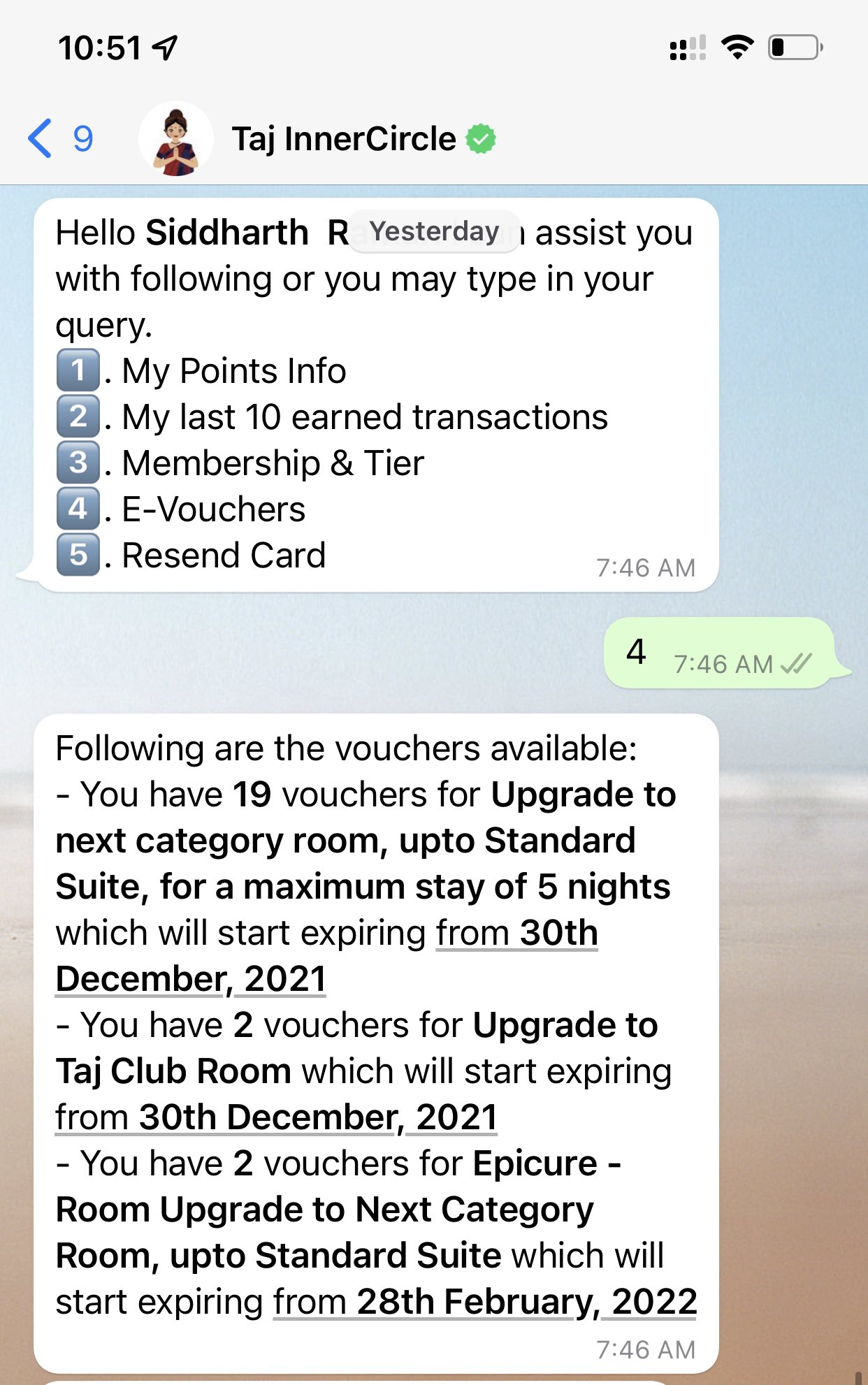 I've been having couple of unused Taj upgrade vouchers on my account ever since I became a gold member. You may know the available vouchers on a/c via Taj Whatsapp Service: +918828408825
And whenever I ask for an upgrade at Taj properties they just upgrade the room if available and don't usually care about redeeming the voucher.
Surprisingly though this time the property redeemed the voucher as expected and gave me the upgraded room. They couldn't redeem the voucher by swiping my TIC card but they were able to do it manually emailing the innercircle team.
Taj vouchers
One of the reason I continue to stay at taj properties is Taj vouchers, as I can use them for anything and everything spent during the stay. This includes food, room service, spa, etc. Just post all your bills to your room and settle it via Taj vouchers while check out. Simple.
The taj vouchers behave as a cash equivalent and can be used at all taj properties. However Amex issued taj vouchers can't be used at ama stays & trails. Rest, it's all smooth, for now. Yes, you heard that right, and you don't need to have any doubts on that.
What's your experience with Taj hotels booking/upgrades? Feel free to share your thoughts in the comments below.