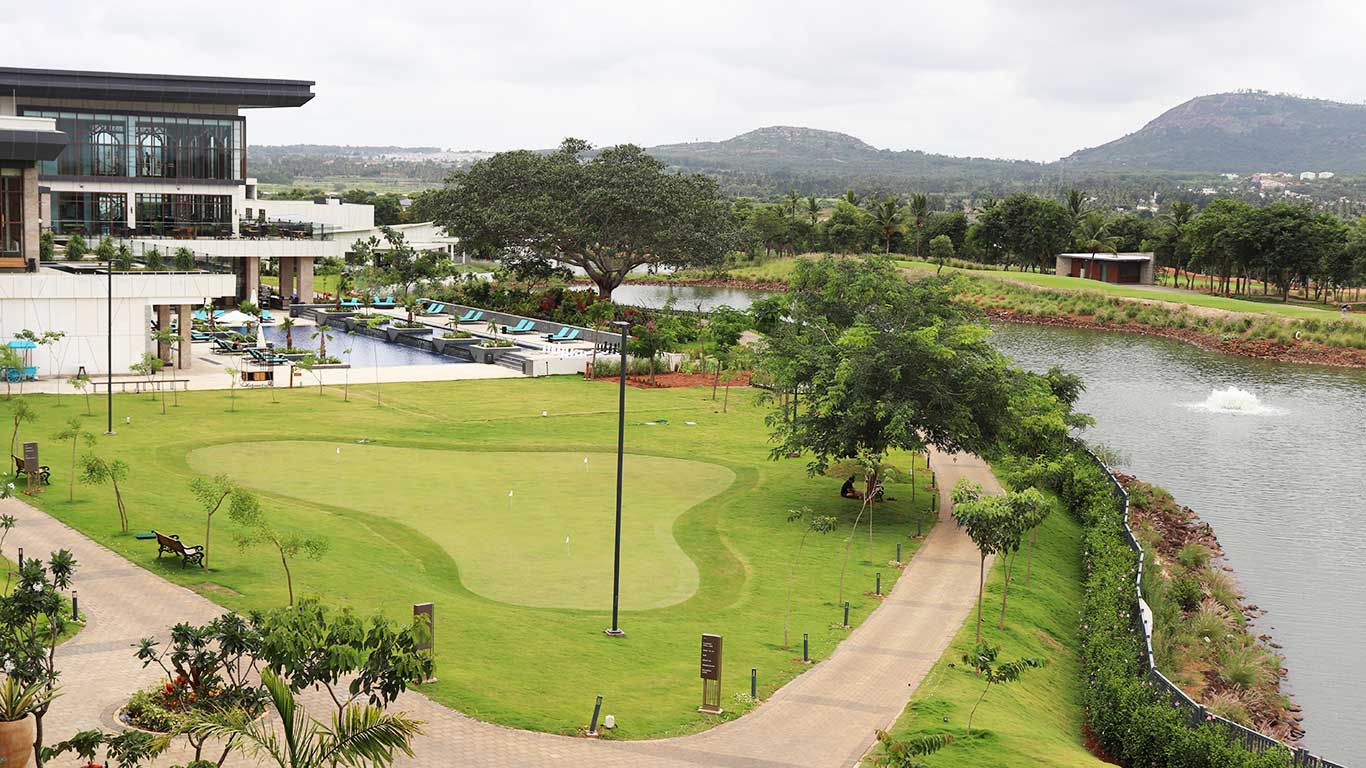 JW Marriott Bengaluru Prestige Golfshire Resort & Spa is one of the best golf resorts in India that's located closer to Bangalore International airport (KIAL) and overlooks Nandi Hills. 
I've been planning to explore this property since its launch and the right time came when Vistara opened its CJB-BLR route for sometime. So here's my experience at the property during my visit by early 2022.
Booking
While the revenue rates goes for about 30K INR a night on an average, I went with a redemption booking that costs about 30K Marriott Bonvoy points per night.
Fortunately, these days it's even available for 23K points. So if you're flexible with the dates you're lucky.
Location
The property lies approximately 20 Kilometers away (20 mins drive) from Bangalore International Airport en-route to Nandi Hills
For those residing in Bangalore, the main drawback of the property is its distance from the city. However, since I was arriving from the airport, I made a reservation for a luxury airport transfer through Axis Reserve.
While I was expecting an A class as per the notification, there was a last minute change and got upgraded to a brand new (outgoing model) Mercedes Benz S Class.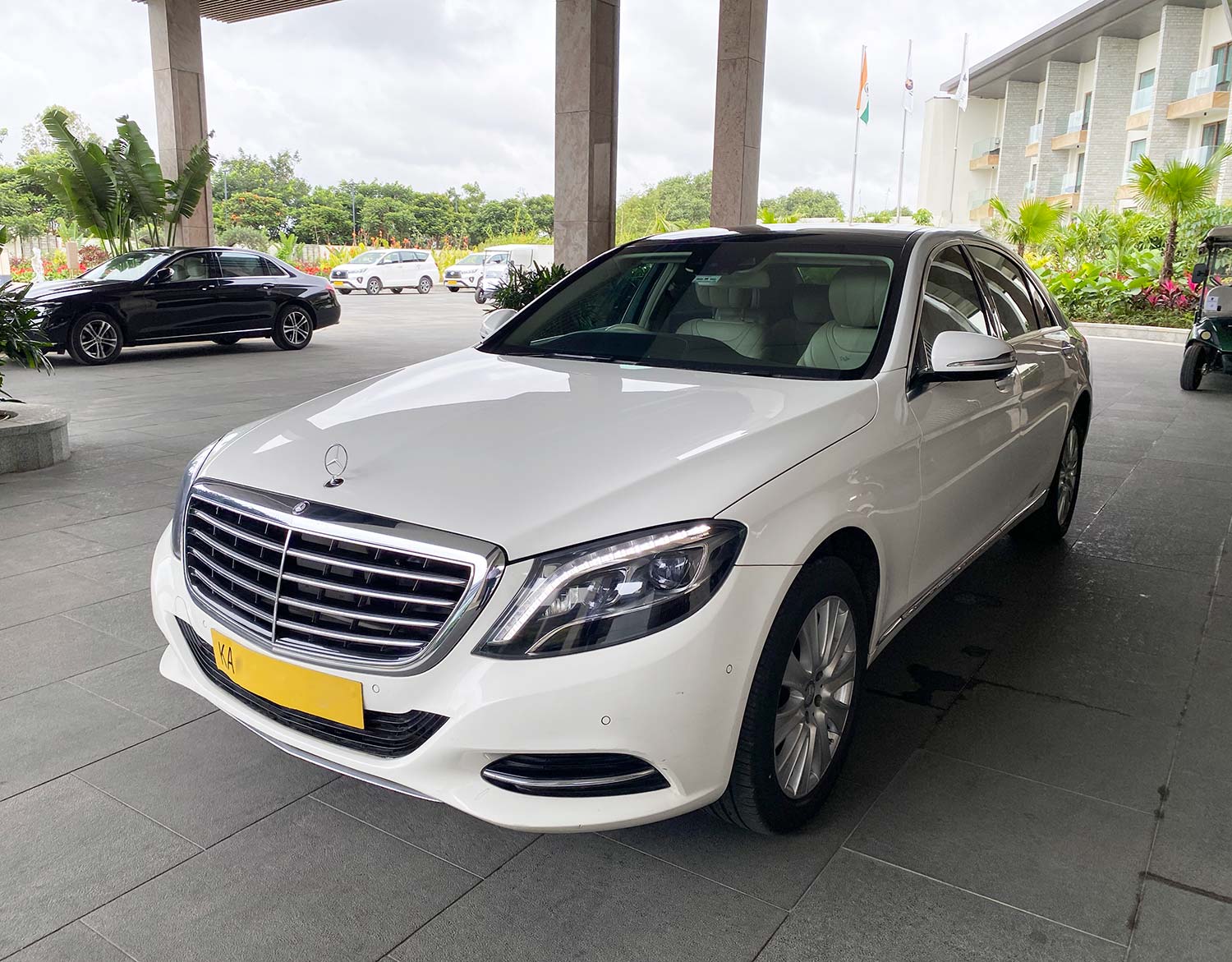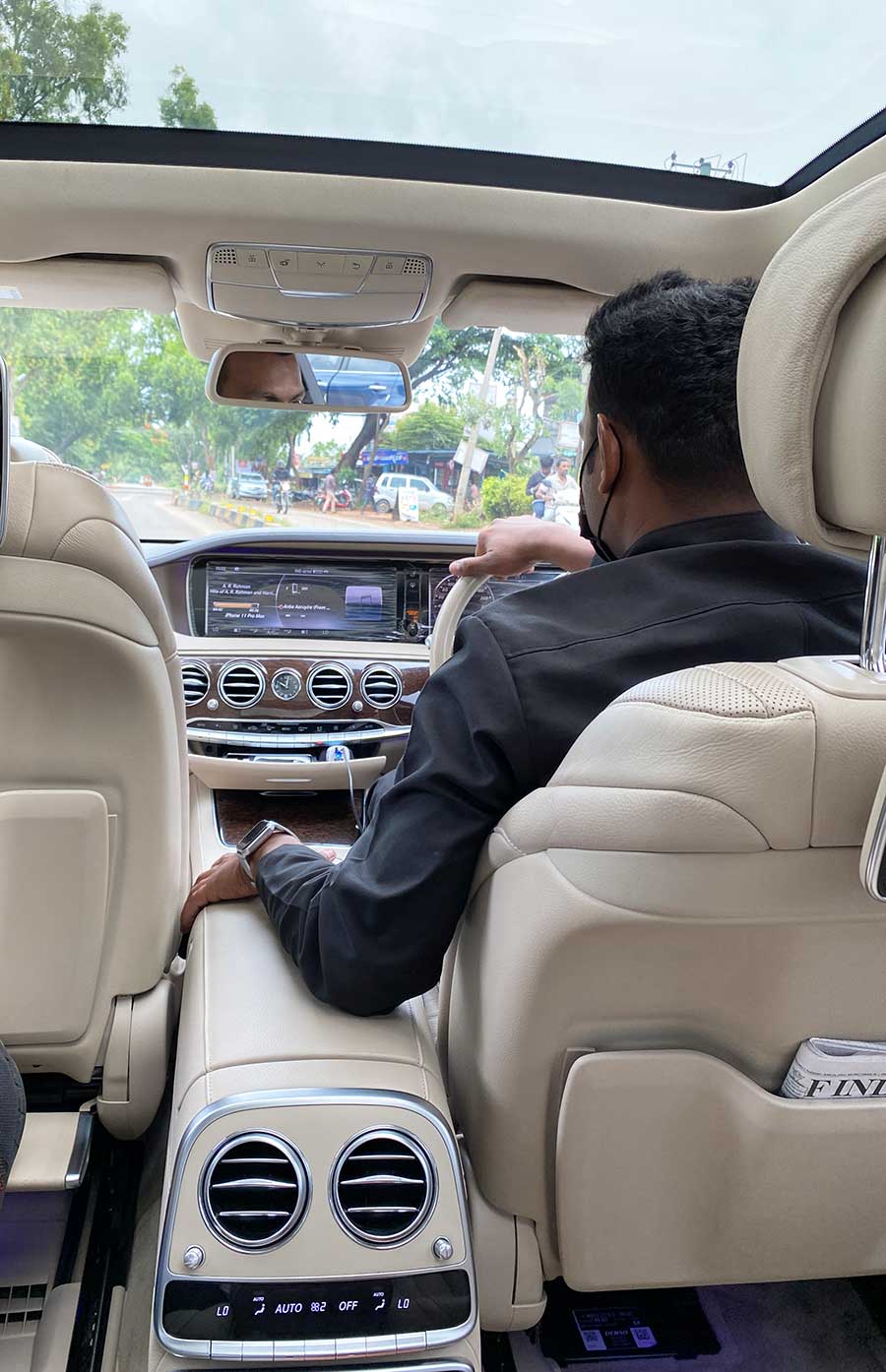 Travelling in S Class was like "flying on the road", literally. The 20 min journey seemed to pass in just 5 minutes, partly due to the driver taking advantage of the powerful engine under the hood.
So I arrived at the property before I could fully explore all the fancy controls and features of the car.
Check-in
Upon arriving at the hotel, I can see how massive the property is. Check-in was smooth and I was given a sparkling water as welcome drink.
The room was upgraded to Club room with the executive lounge access and amazing views. The welcome amenity was grand and it includes fruits, sweets, snacks and a cake.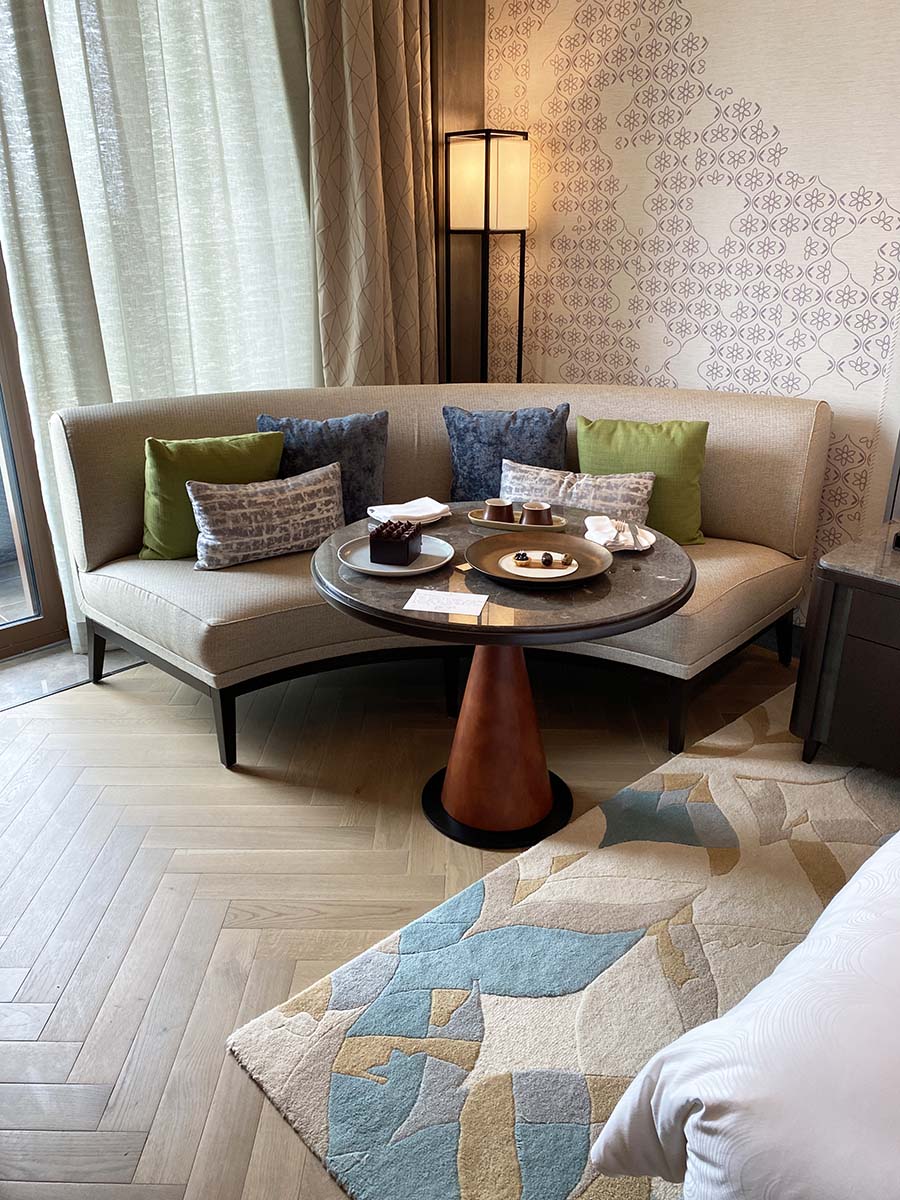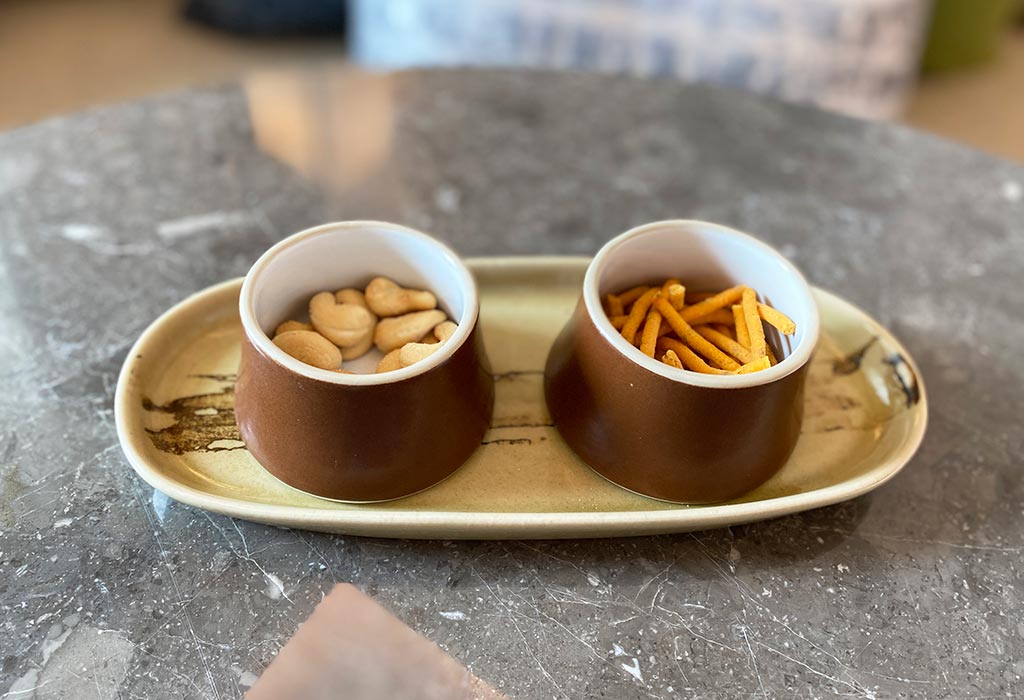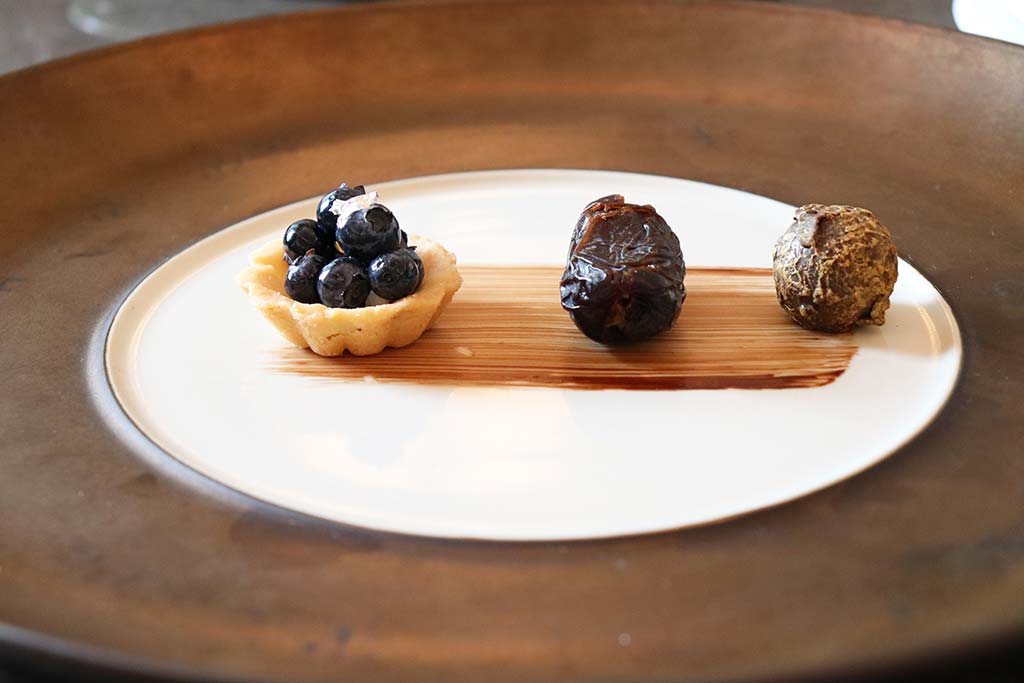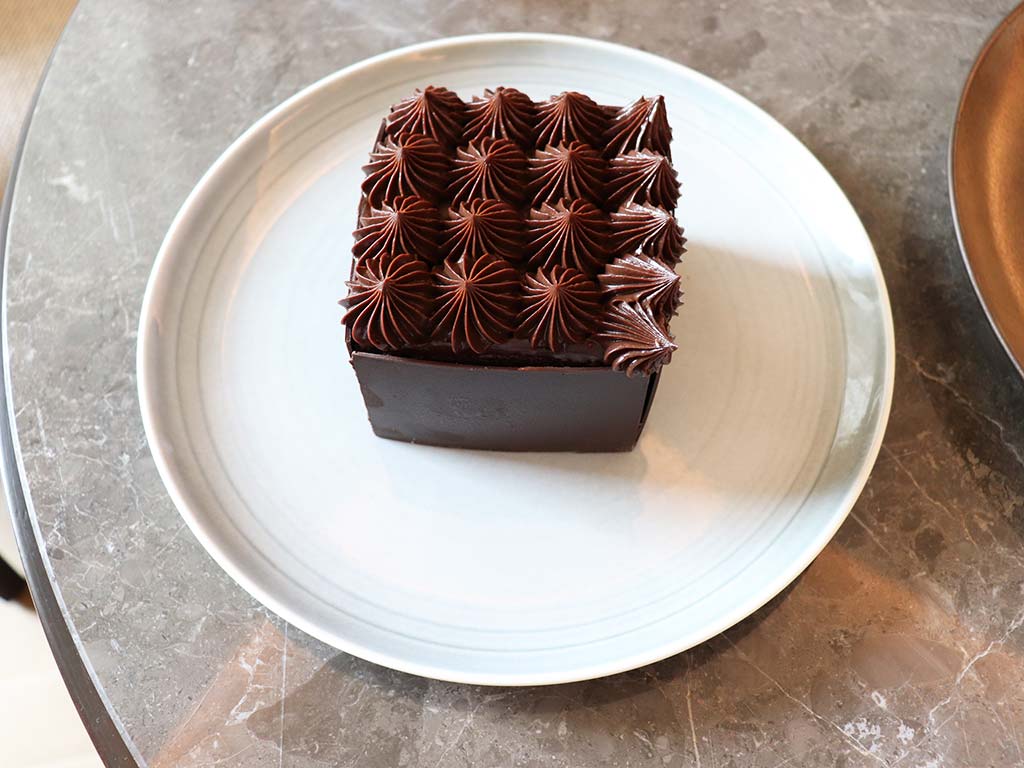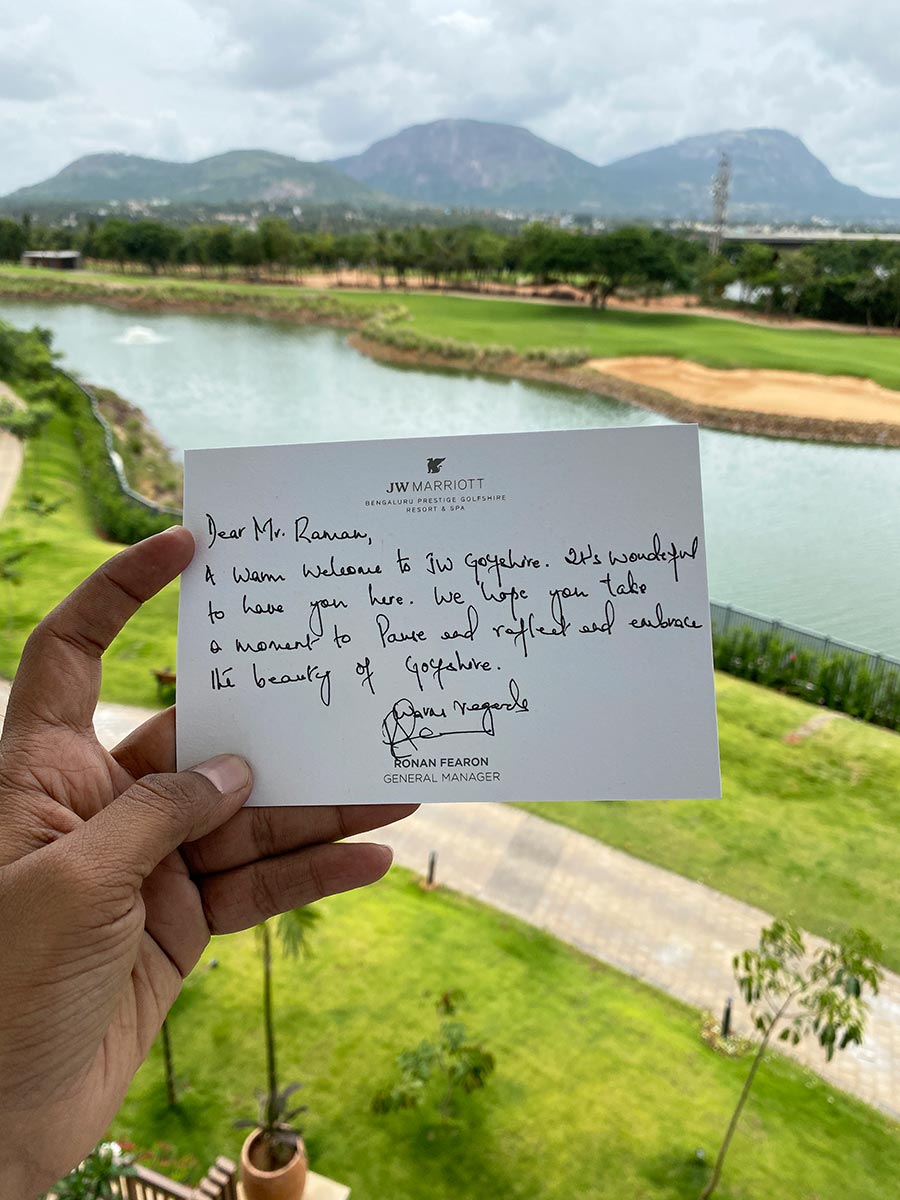 The Room
The room comes with a balcony which has a beautiful view of the massive well-manicured Golf Course that looks pleasant to the eyes anytime of the day.
There is a small artificial lake that's in-between the resort & the golf course. Overall setup makes the sunrise & sunset experience magical.
The room interiors has modern elements and the washroom area looks nice, just like any other JW. Here are some pics: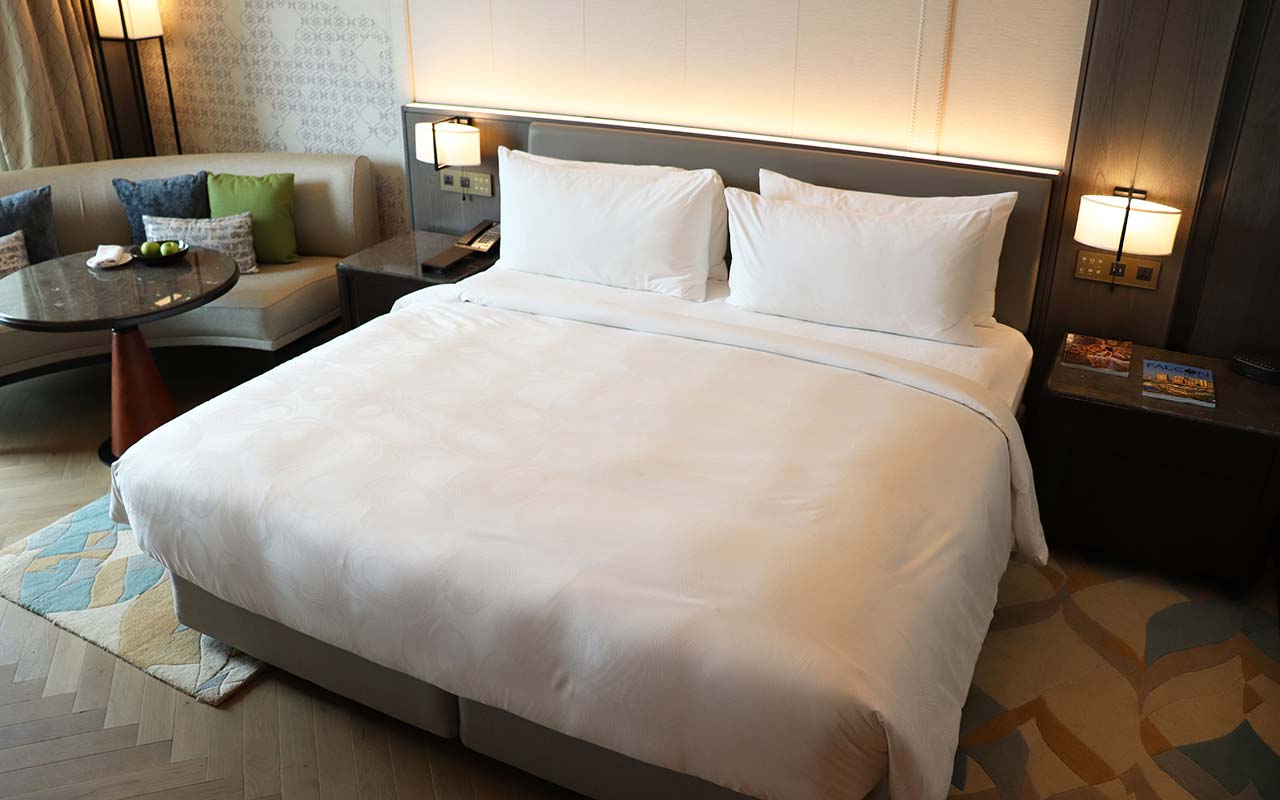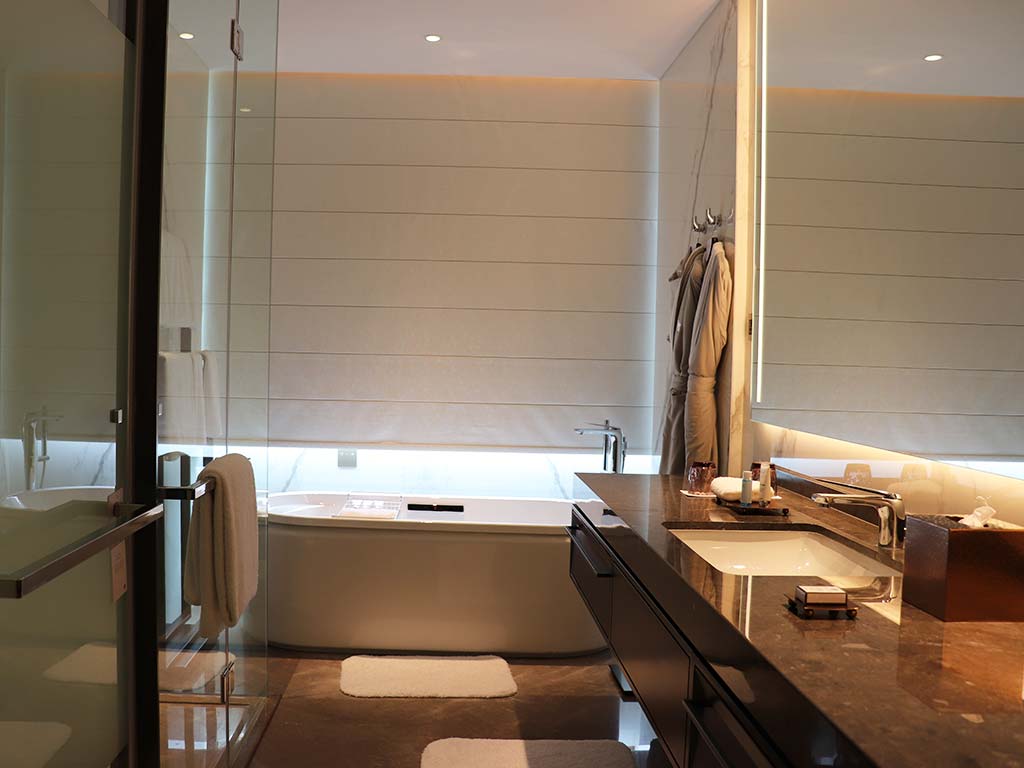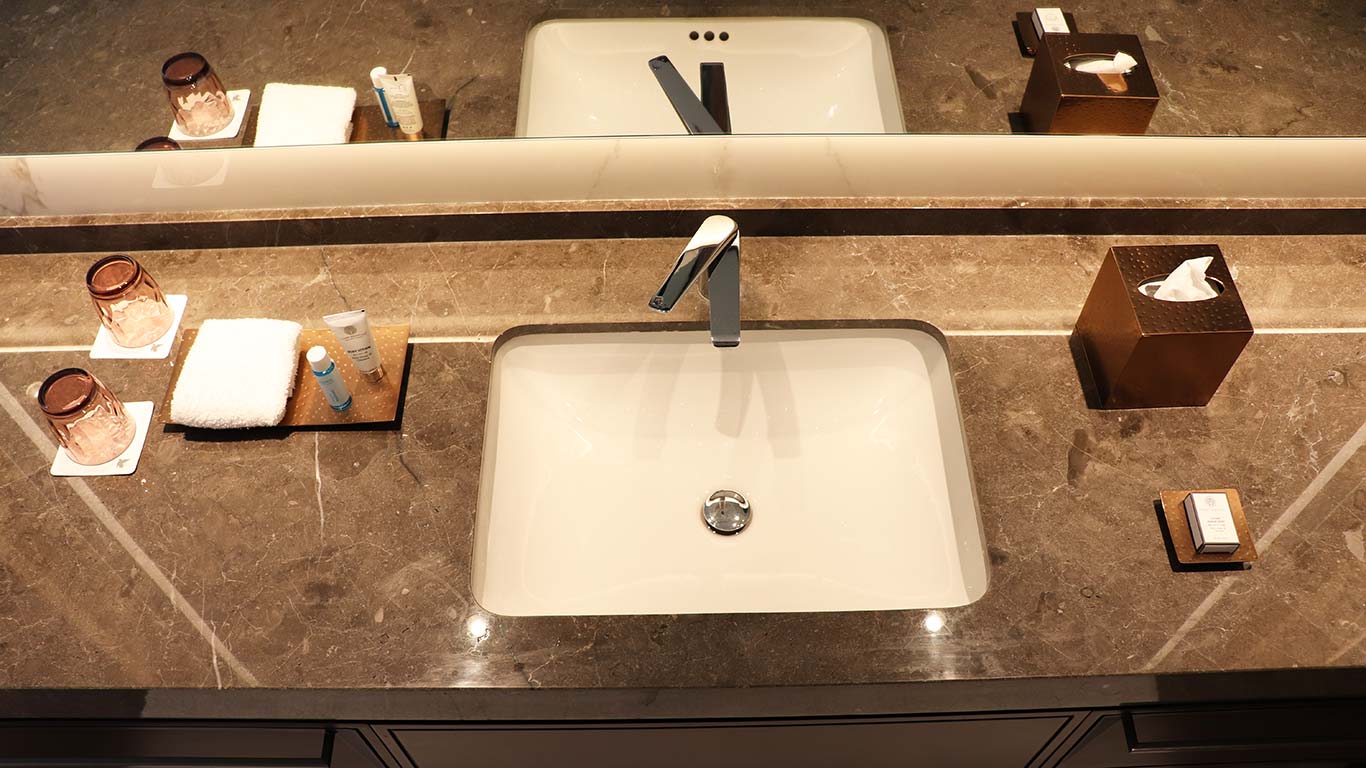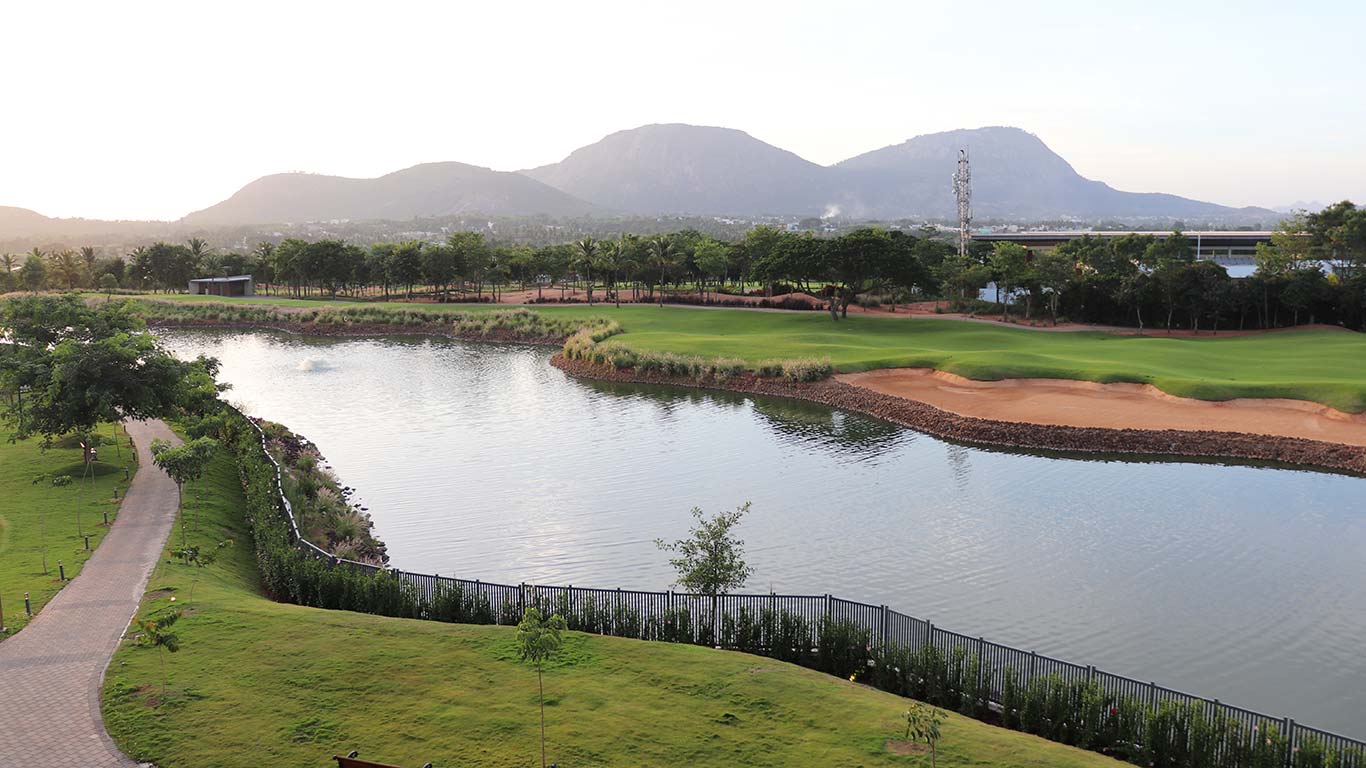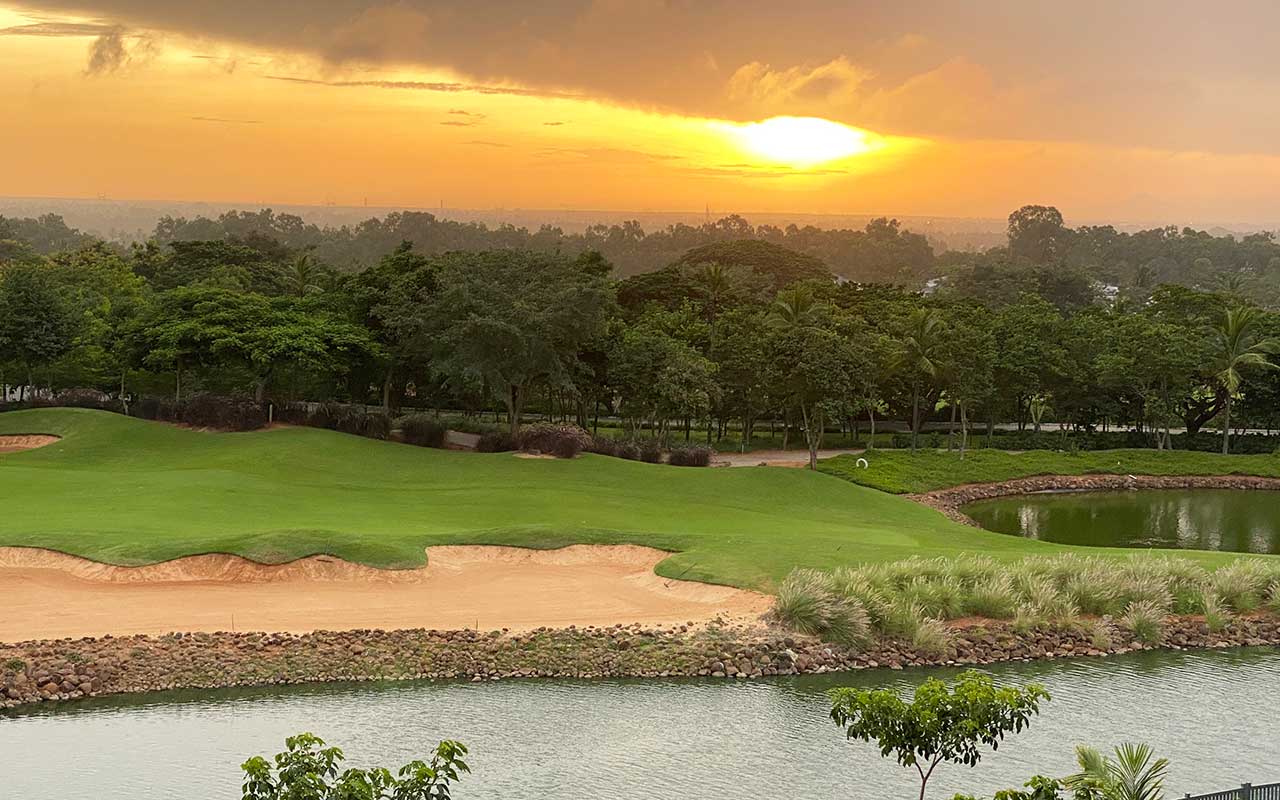 The Resort
The resort is pretty big with the view of one of the best golf course in the country. But the downside to it is that one has to walk quite a bit and take multiple lifts to goto the restaurant (or) Club lounge if you're away from the central section.
There's a large swimming pool, a dedicated building for Spa, kids play area, well maintained Gym and even a small putting green area within the resort just incase if you (or) your kids interested in playing golf without having to goto the Golf Course.
There is live music in the evening at the lobby and I think I've found a clone of MKBHD. They also have high-tea which I skipped!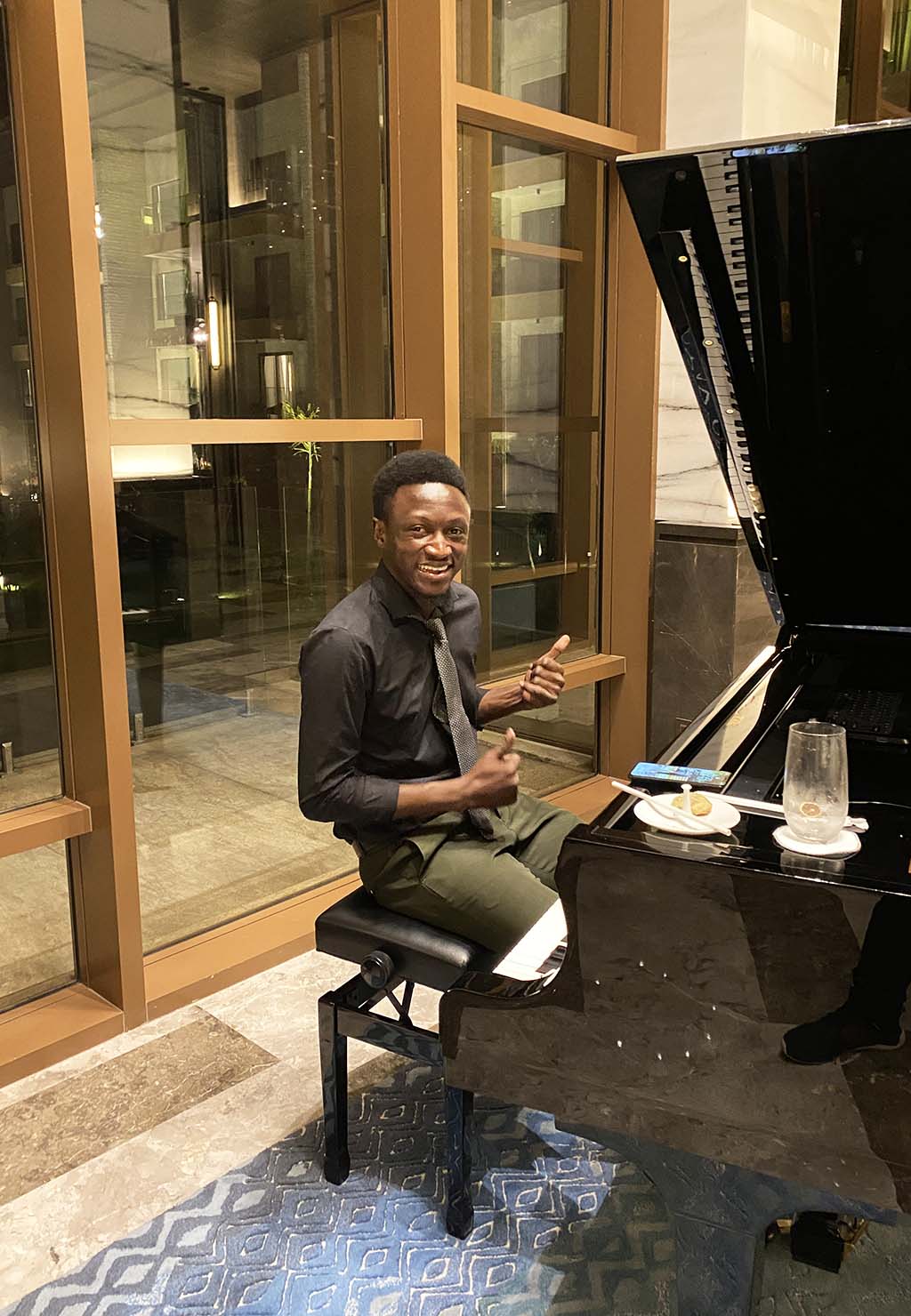 If you intend to stay at this resort, consider booking on a non-busy day because otherwise you'll have to deal with the crowd. You just need to ask them if there is any planned big function or golf event and you should be good to go.
The Golf Club
The Prestige Golfshire Club is located few mins away from the property and the hotel can arrange a complimentary pick-up & drop from/to the Golf Club House entrance, usually in a buggy.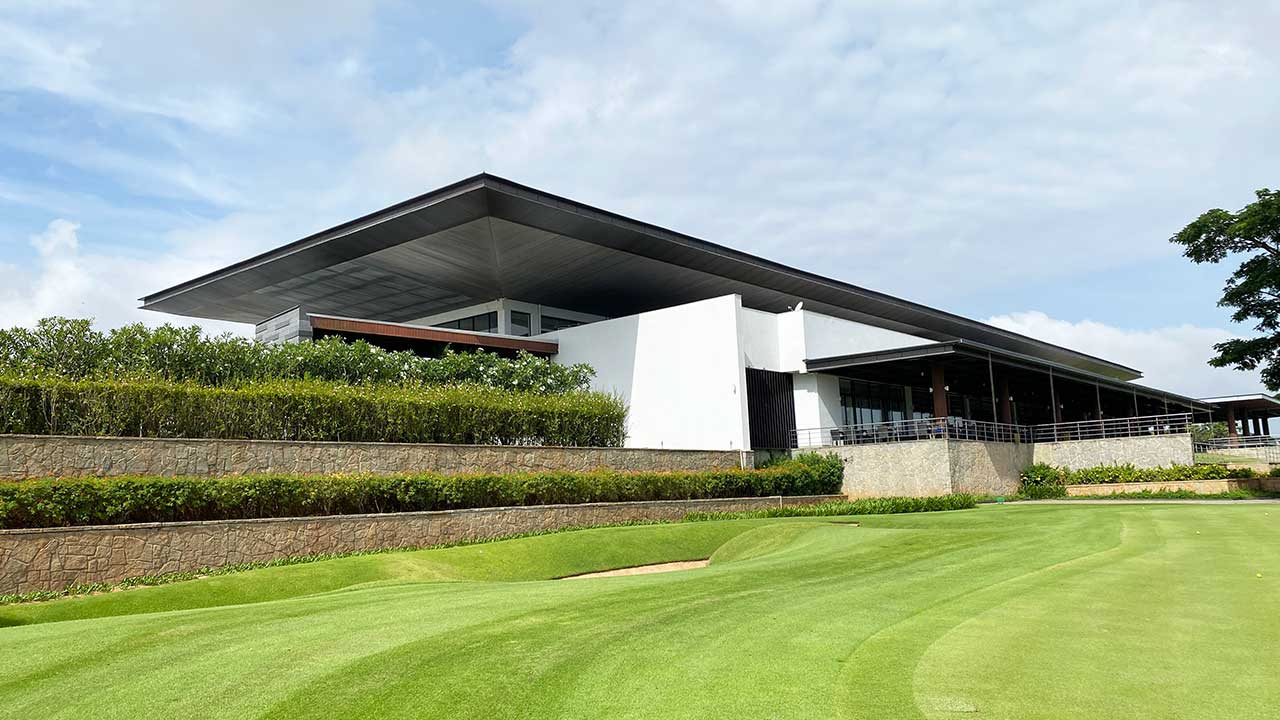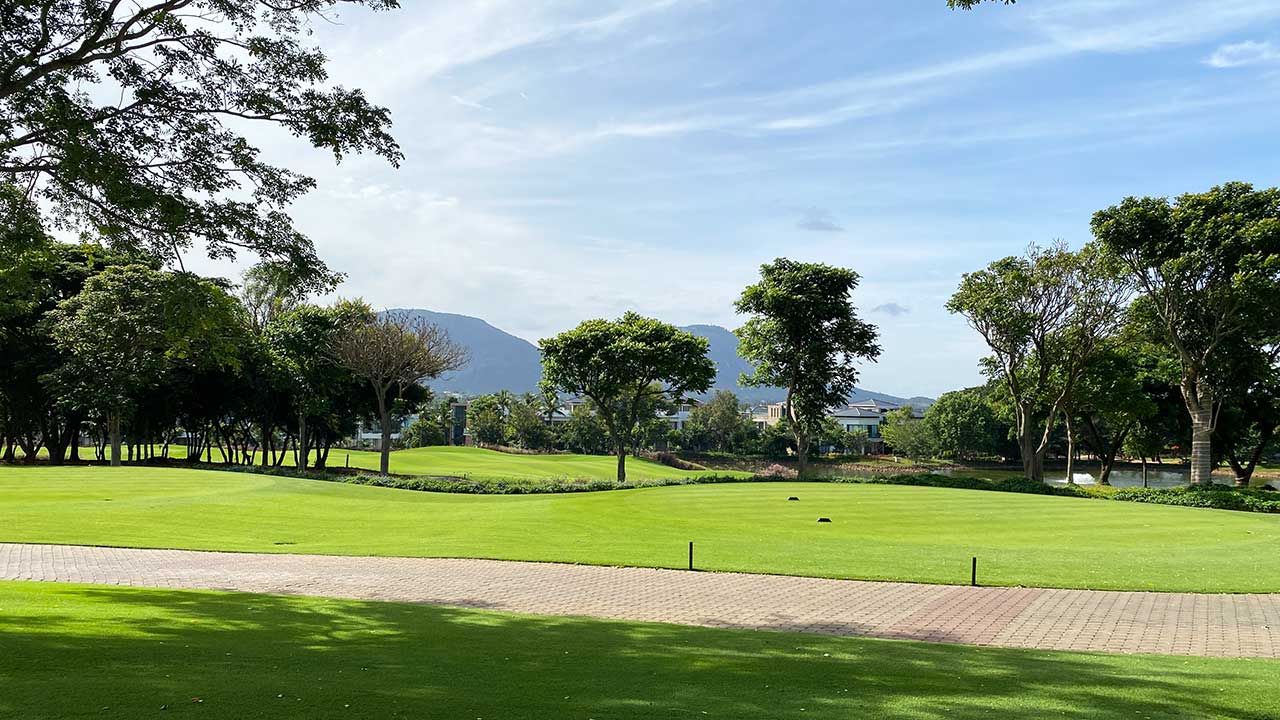 I visited the Golf Club couple of times during my stay to take few golf lessons, thanks to the access via Axis/IndusInd Credit cards.
The Golf Club is indeed massive with an in-house restaurant and one can spend hours looking at the serene landscape that's never dull even during the summer.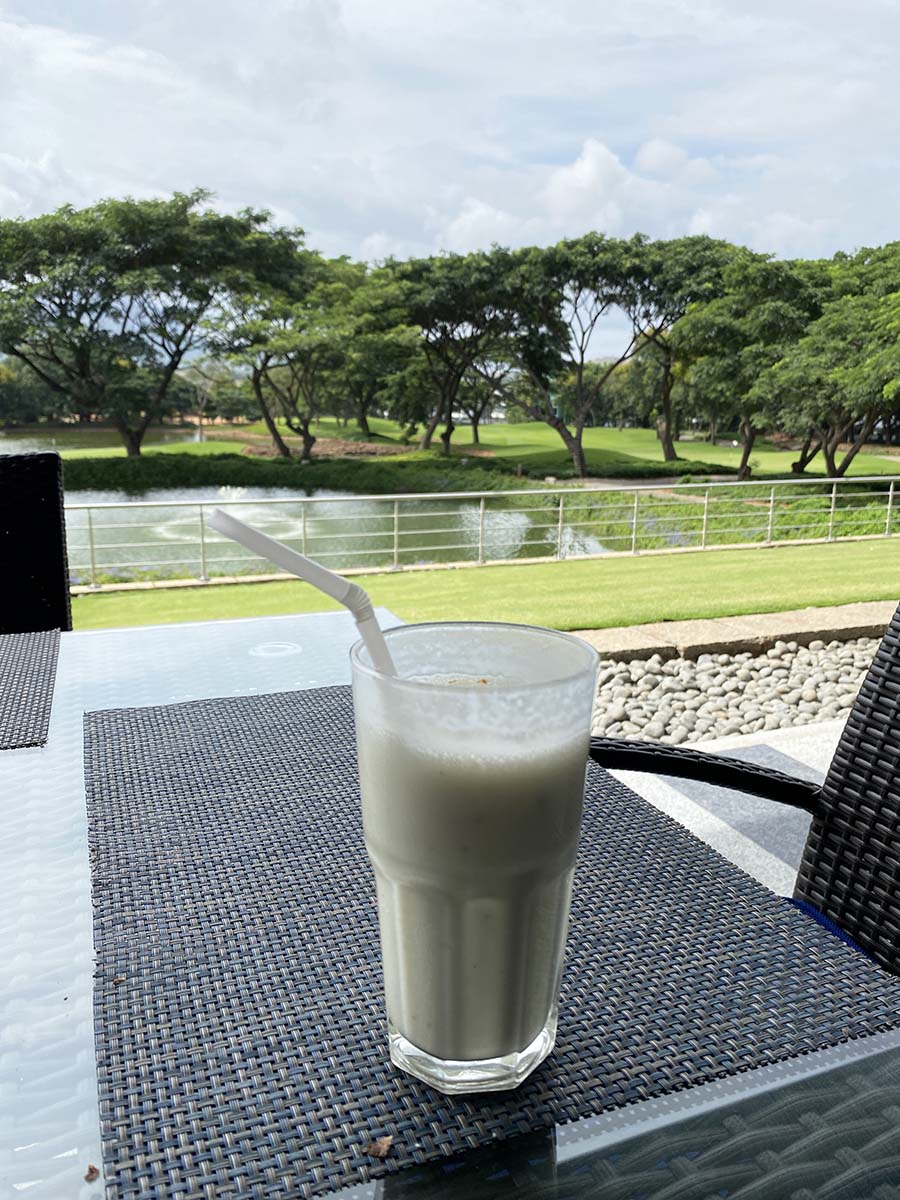 Dining
Breakfast was delicious and has a huge spread with live counters. I've been to JW Mumbai Sahar recently and if I have to compare, I can say JW Prestige Golfshire serves atleast 50% more spread.
It's probably one of the very few resorts in India that serves dragon fruit among others and oh, they had fresh tender coconut water too!
And I realised that I was quite occupied with breakfast that I missed to take some pics for you.
Executive Lounge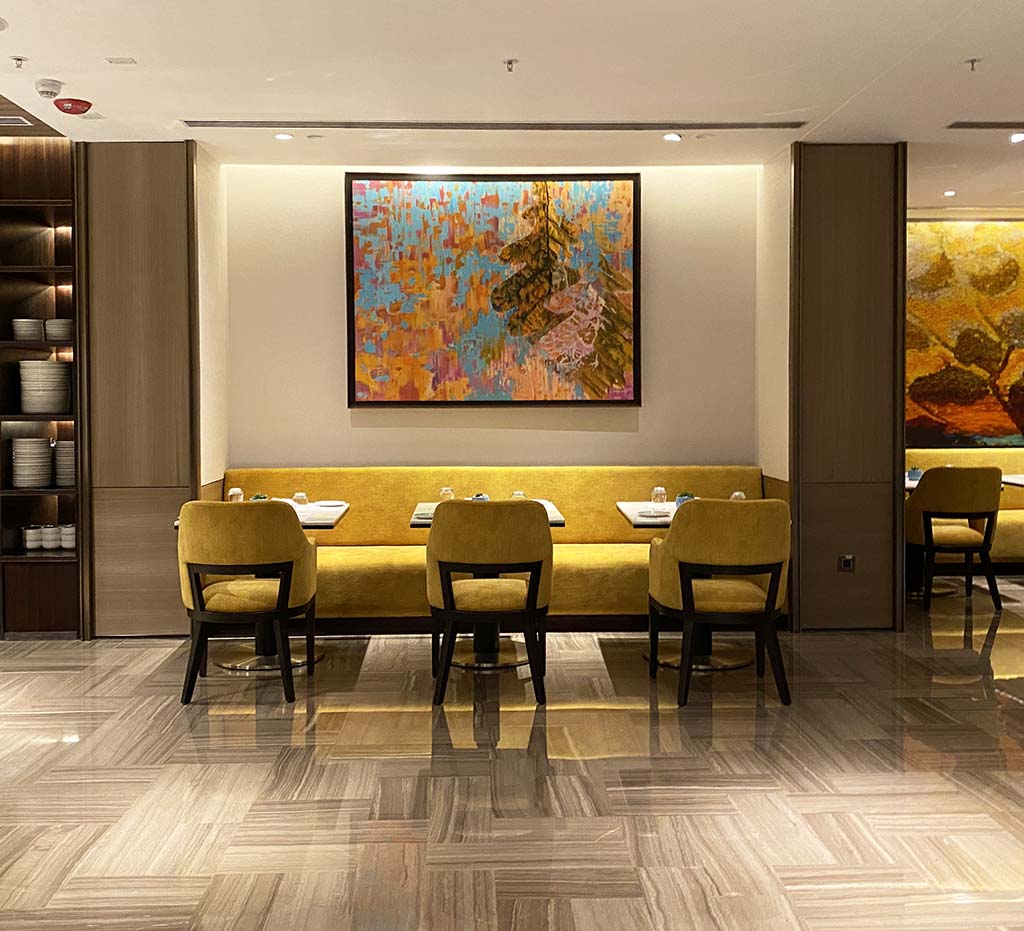 The club/executive lounge is as spacious as the resort with the food that's as tasty as their breakfast.
Apart from the delicious starters on the menu available for order during happy hours, they also have juices, nuts, etc stocked up for consumption anytime of the day.
Occupancy was quite low during my stay so there was no spread, all were made to order.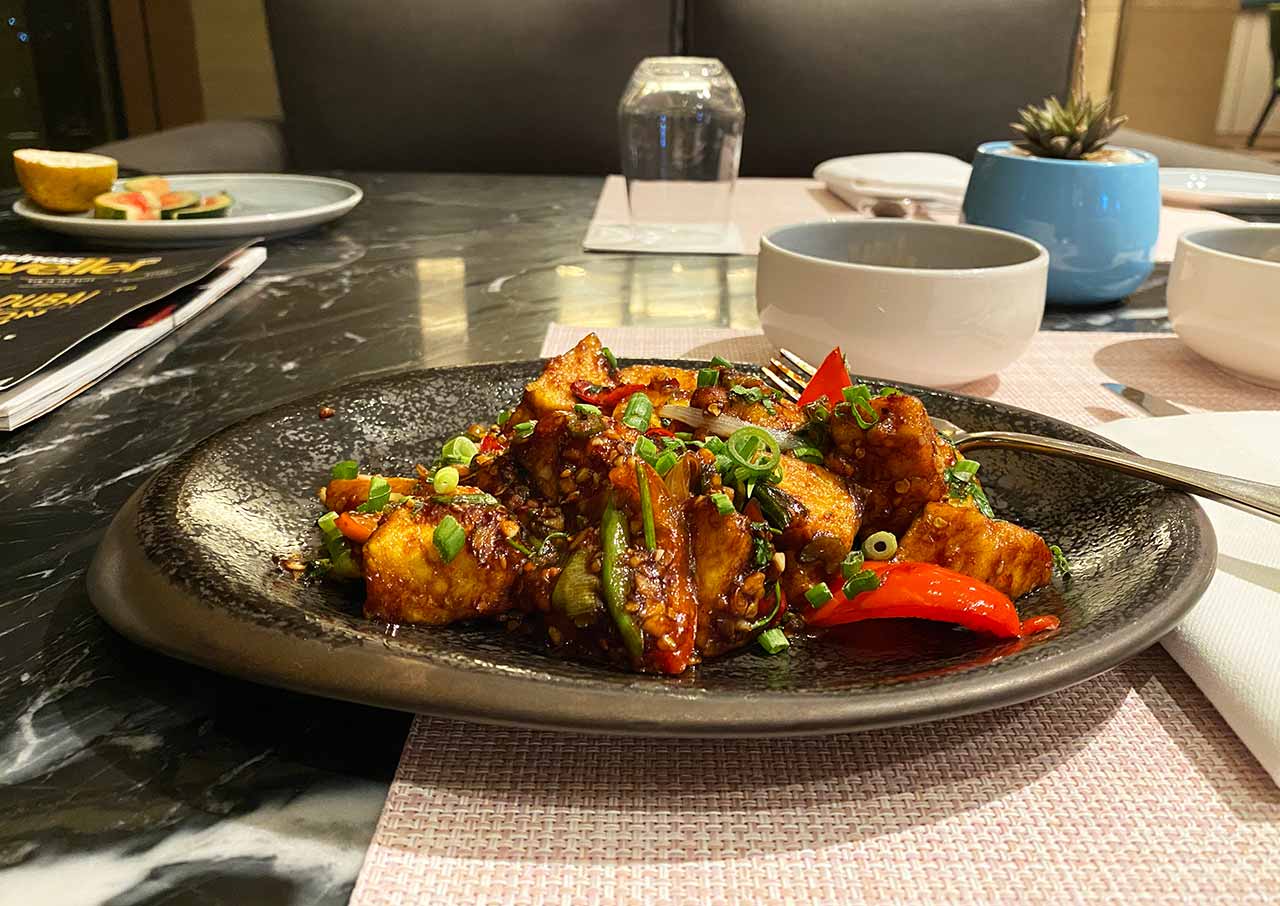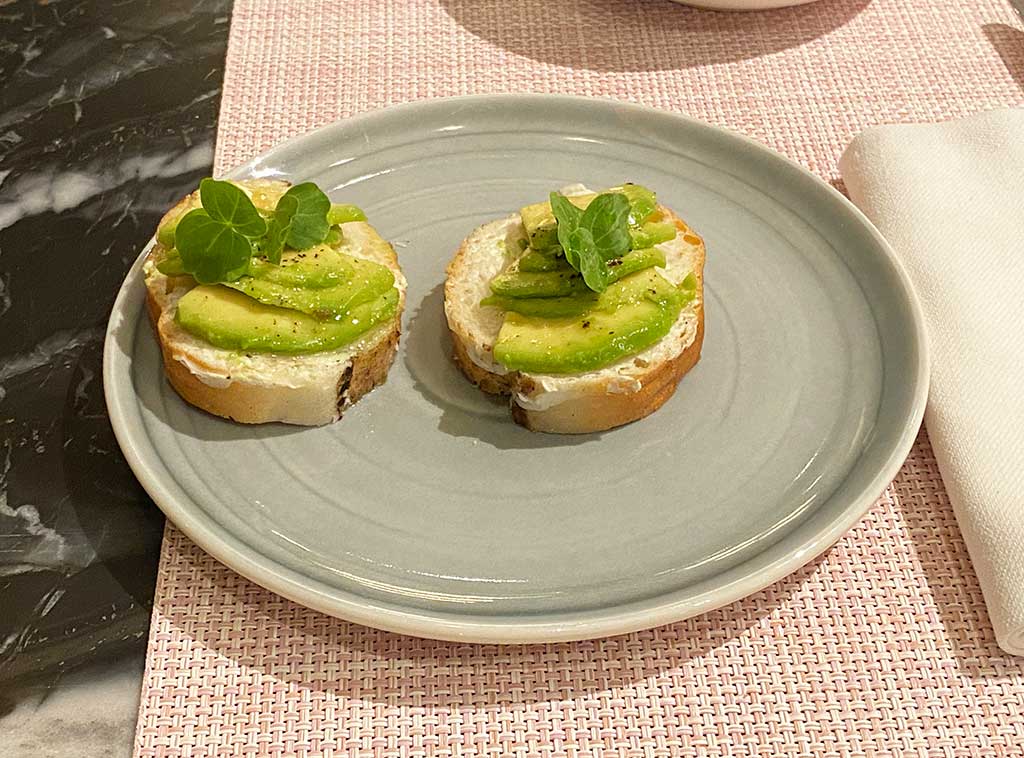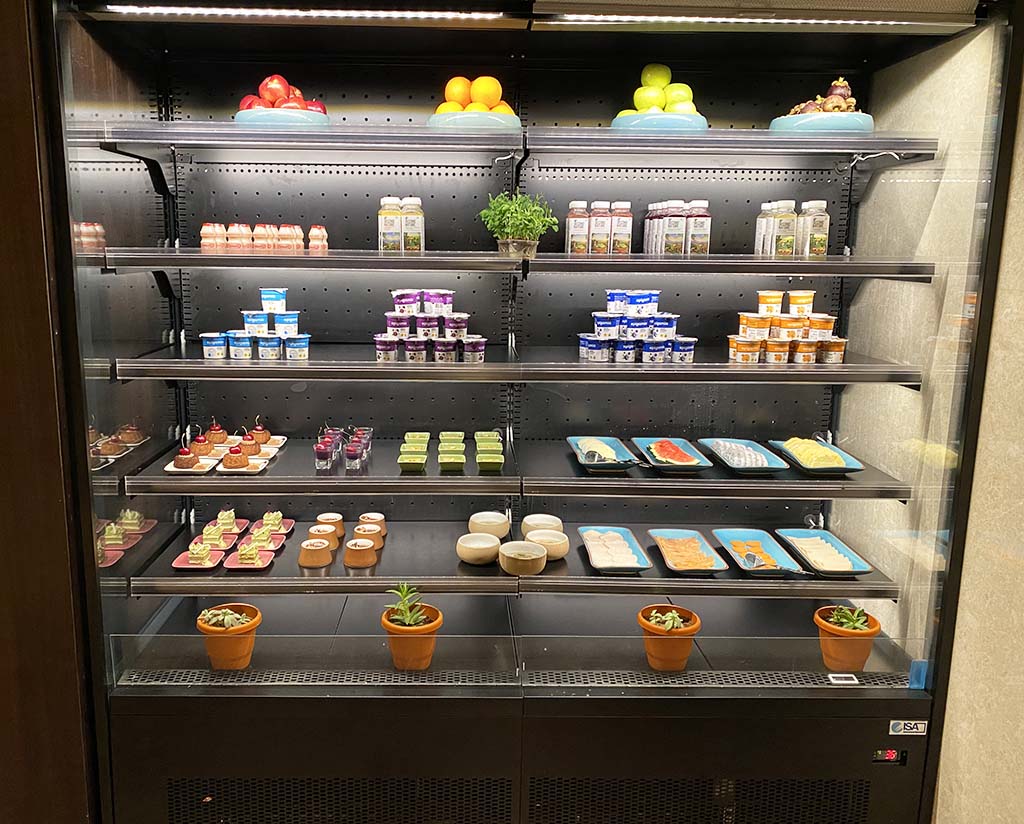 Bottomline
JW Marriott Bengaluru Prestige Golfshire is undoubtedly one of the best Golf resorts in Asia and probably the only modern & upmarket Golf Resort in the country.
If you're a nature lover, it's worth visiting atleast once in your lifetime. I've only shared 50% of my experience and there is lot more. Ideally I would say that it's a sin to not treat your eyes with those beautiful views at JW Prestige Golfshire.
If you're a Marriott Bonvoy Elite, the value you get here is phenominal as you see above.
So if you're now wondering which cards can take you to JW Prestige Golfshire on points, here are few options:
Your one month's milestone benefit on Axis Magnus can get you here for a night.
If you choose to stay longer and get the points faster, perhaps you would need Amex Platinum Charge Card that gives 100K points (on request).
Note that Amex Plat Charge also comes with Marriott Bonvoy Gold tier which would improve the experience at Marriott properties.
All that said, have you been to JW Prestige Golfshire? Feel free to share your experiences in the comments below.