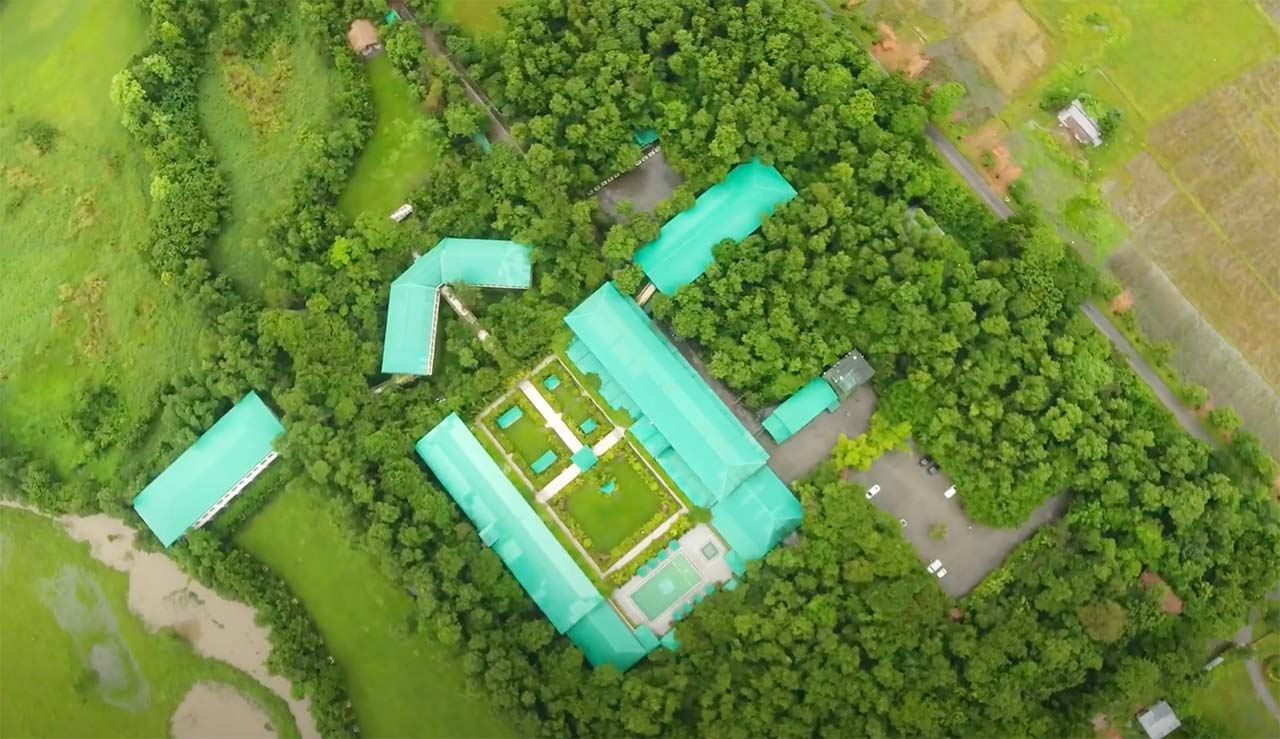 When I was planning for the stay at Kaziranga, there were three premium hotels I was considering: Borgos, Iora & Diphlu (expensive). Borgos & Iora are quite similar but Ioro is bit small so was hoping for less crowd
Hence I was about to book Iora but some actor booked the whole property for a week for a film shoot, so we ended up in Borgos. Here's my detailed review of our stay at Borgos, during Feb 2021.
Booking
Revenue rate: 16,000 INR a night (luxury deluxe)
I paid: using Amazon pay vouchers
There are other room categories at 6K INR a night as well, but we went with the luxury deluxe as it has a nice balcony.
This property too like Ri Kynjai was not listed on most reward redemption platforms by then, but surprisingly now I can see it listed. So I booked the hotel on Goibibo using the Amazon pay vouchers.
Check-in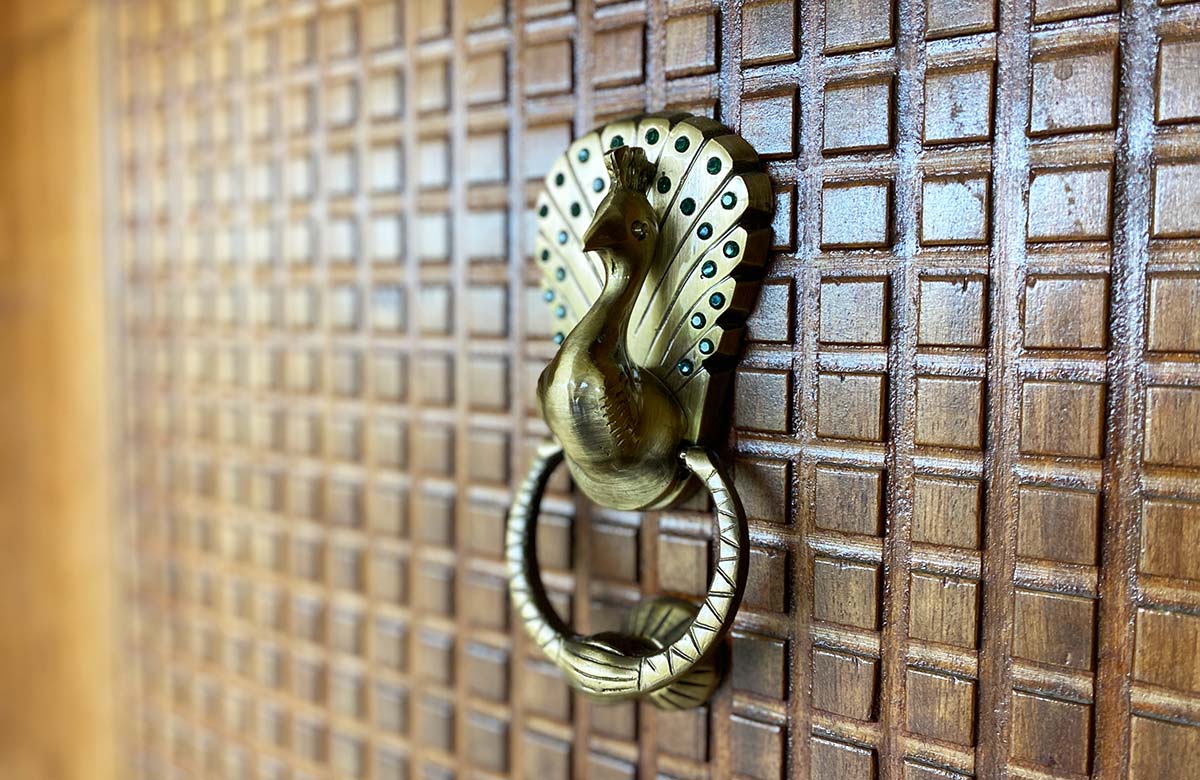 We checked-in by evening. Lobby was fully of wooden design right, left and even on top. While it's a theme design, it doesn't look that good IMO.
Check-in took some time as the front office was busy with requests from guests back to back. For a property of this size, they need to hire more FO reps.
We were taken to the room by walk which took about 5 mins from the reception, it was a long walk I've ever done to goto the room from FO, longer than those at Four Points by Sheraton, Gurgaon (just incase if you know).
Room
The room felt very spacious, like a studio suite and the balcony too was in decent size but unfortunately balcony doesn't have good views. Here are some pics,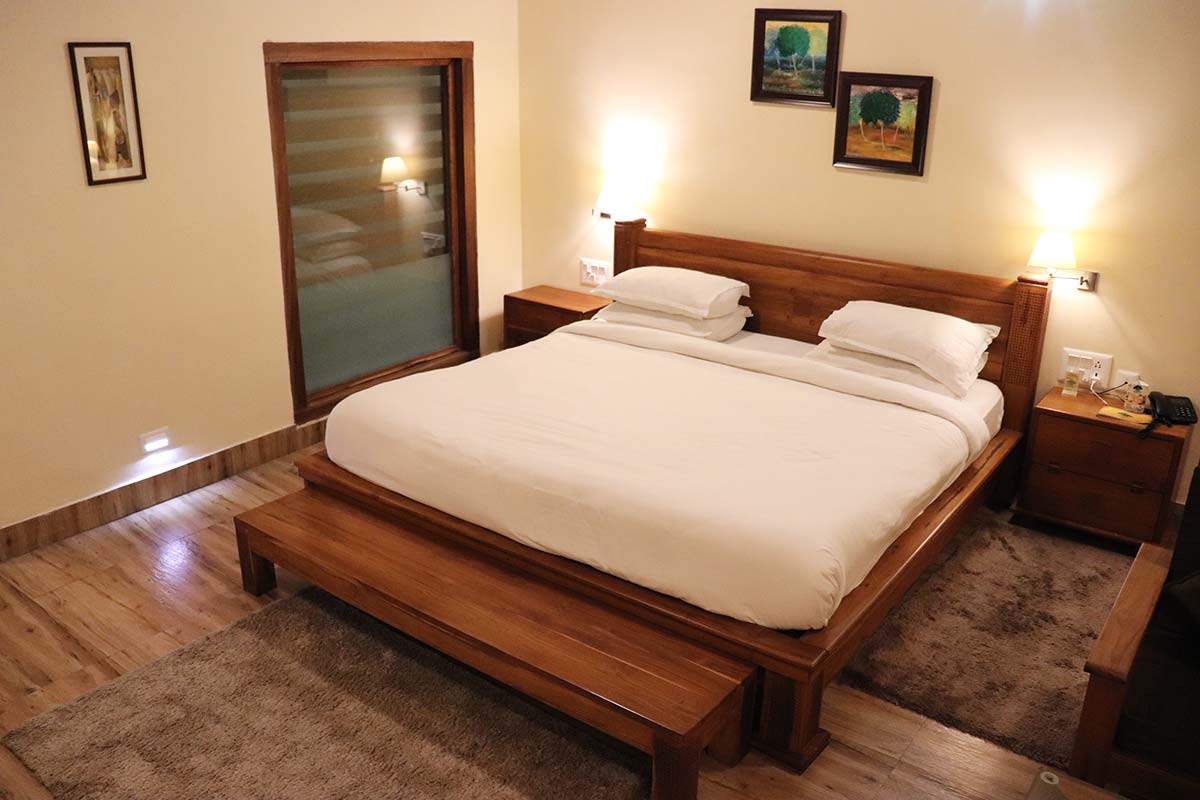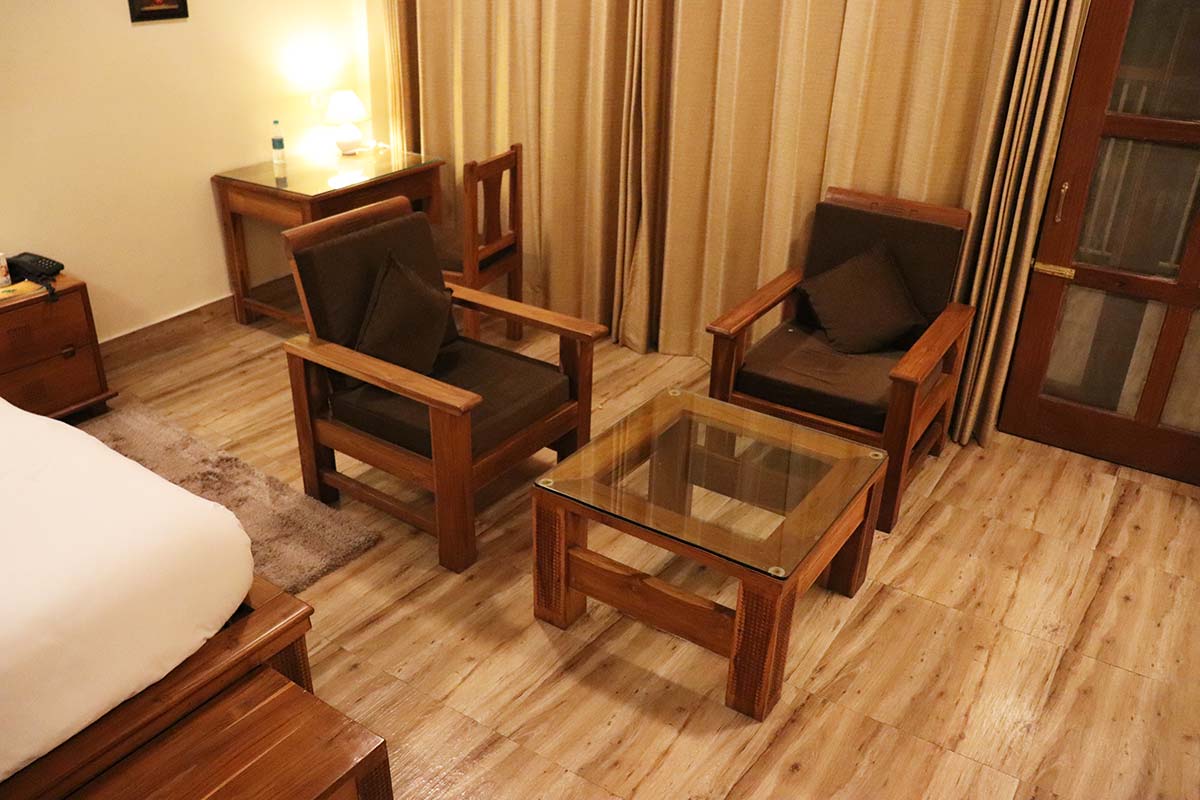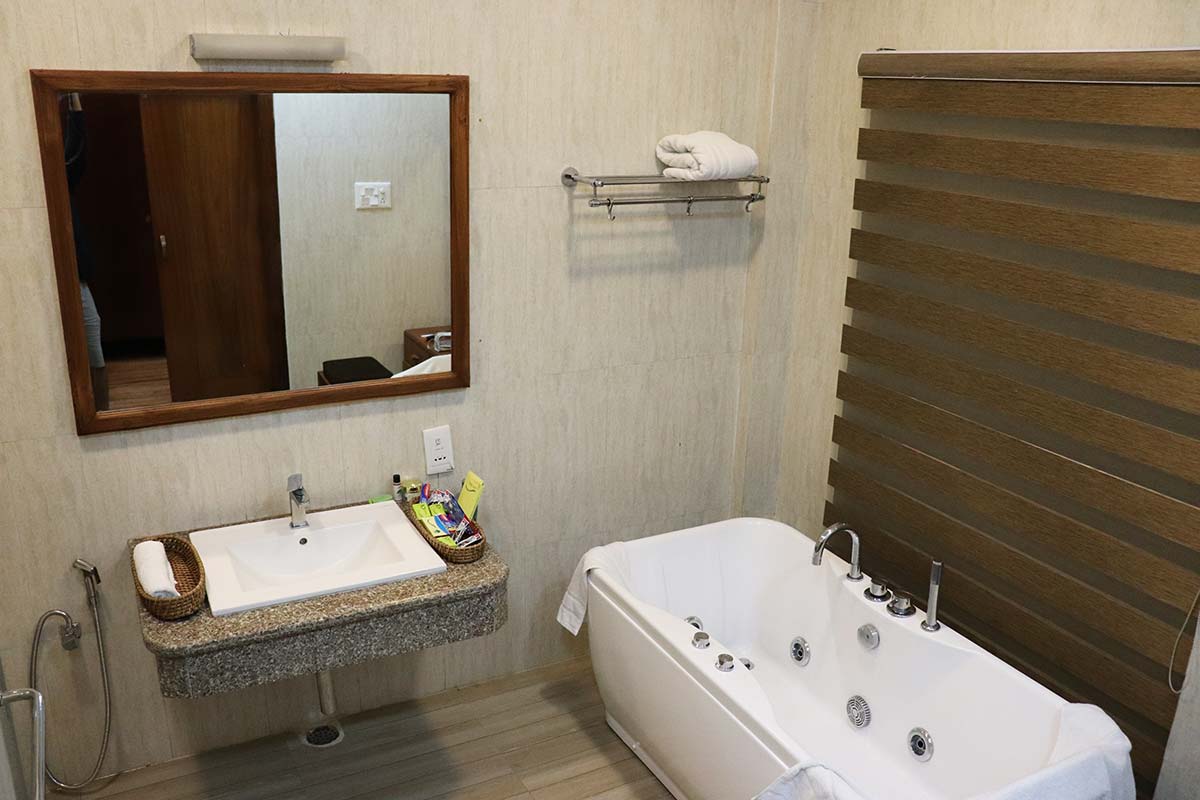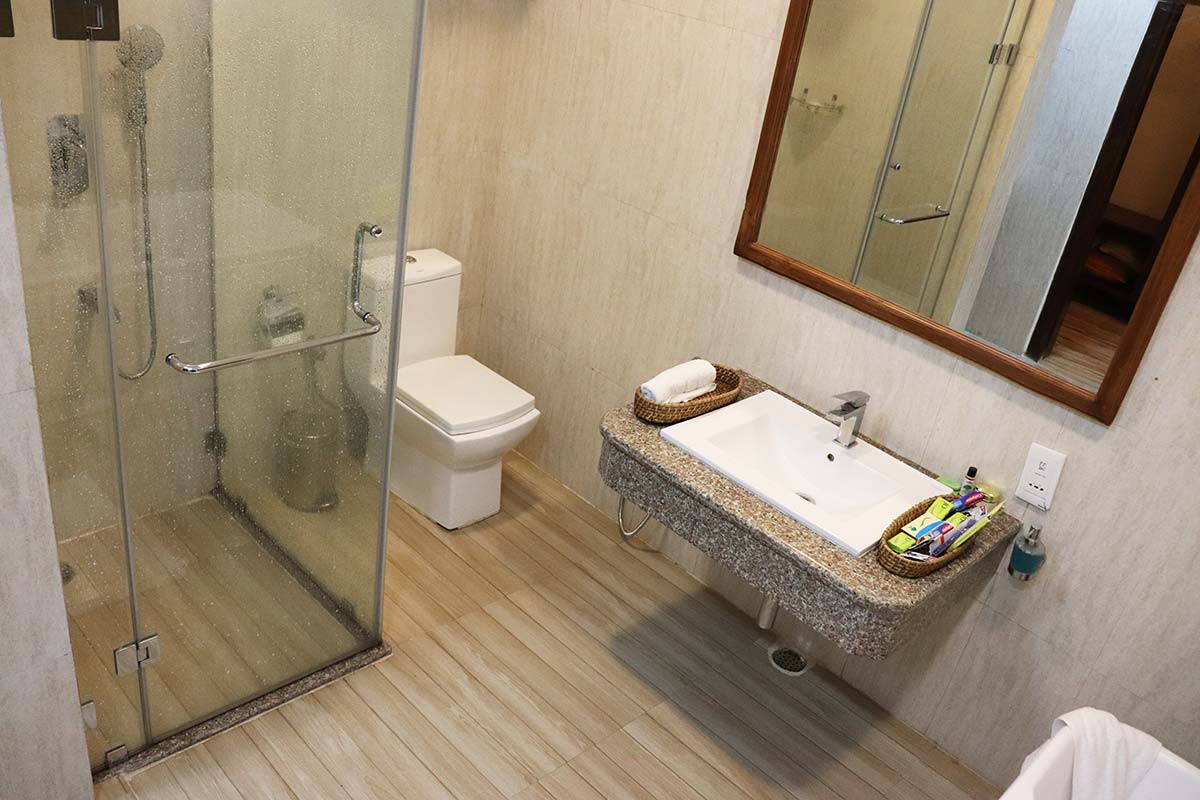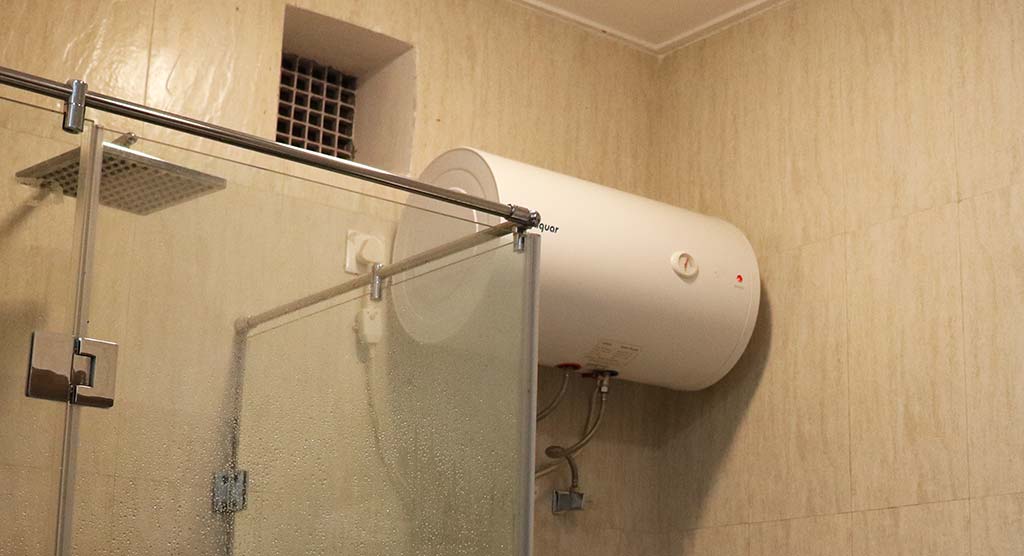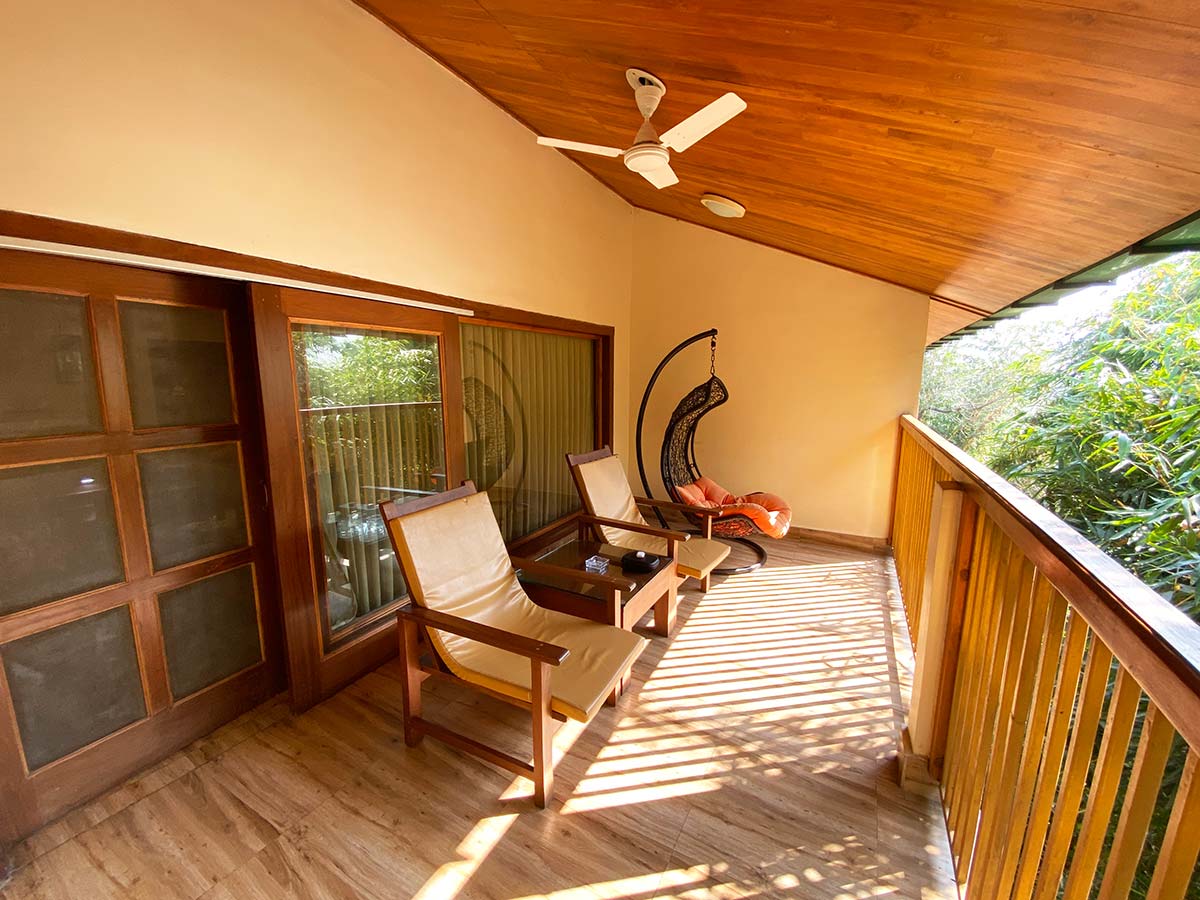 The only problem in the room was the age old water heater. We had an early morning elephant ride (more on that later) and need to get ready fast but this geyser didn't help. So for the first time I had an early morning bath in a super cold water at about 10 degree Celsius. Felt like my skin was frozen for few minutes!!
Next day we figured out that it takes about 20 mins for the geyser to get us a hot water. Hmm, but the sad news again is even then the hot water was not flowing as expected. You'll get super cold water for few seconds and then hot water for few seconds. The pressure motor probably messed up the system.
Property
It was a massive property as mentioned earlier, with over 50 rooms spread across few acres.
Overall they give a rustic feel all over the property. They've a very big lawn for large events, swimming pool and all that you would expect in a 4 star property.
They arranged for Assam folk dance by evening with campfire, which anyone can join.
Food
Breakfast: was good with juices and dessert.
In room dining: was average but manageable.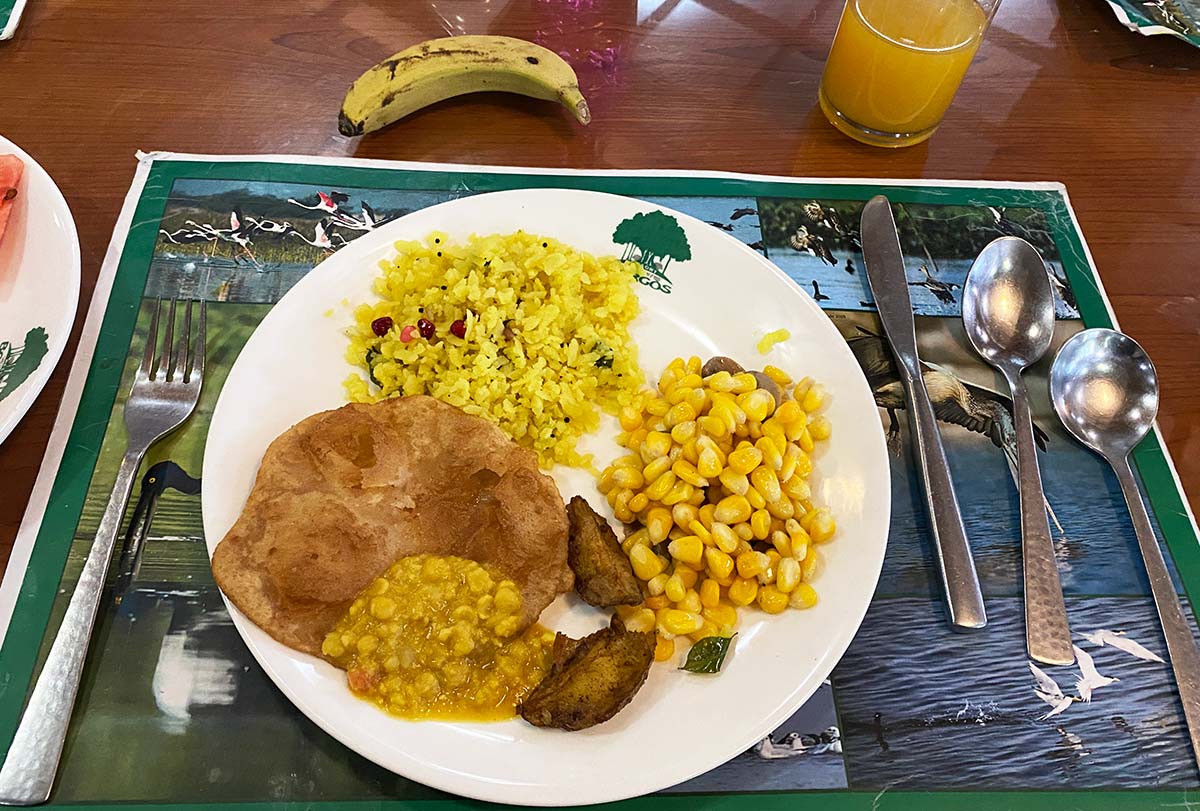 Activities
Now comes the main reason for the stay: Kaziranga national park, as it's the only place in the WORLD that hosts two-thirds of the world's great one-horned rhinoceroses.
So there are two types of rides available and we took both of them, as below.
Elephant ride (early morning):
Elephant rides gives you a closer view at the Rhino's as they come to the nearest waterbed to quench their thirst in the morning, just after sunrise.
Elephant ride is the best choice if you go just once, because when you go in a jeep, you can't get closer to them.
The elephant ride experience during the sunrise at the kaziranga national park was OUT OF THE WORLD.
With the golden sun rays falling on the vast landscape covered in fog, with the view of mountains at a distance acting as a backdrop, it was like some fancy 3D animation movie.
This image can get closer to what I'm trying to explain but it was 10X more beautiful to experience it in reality.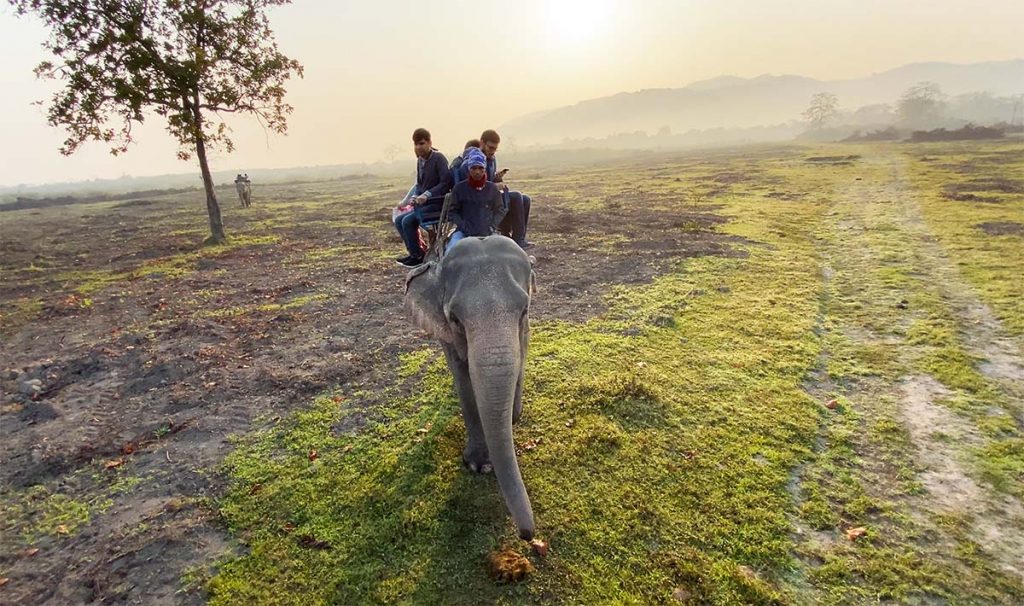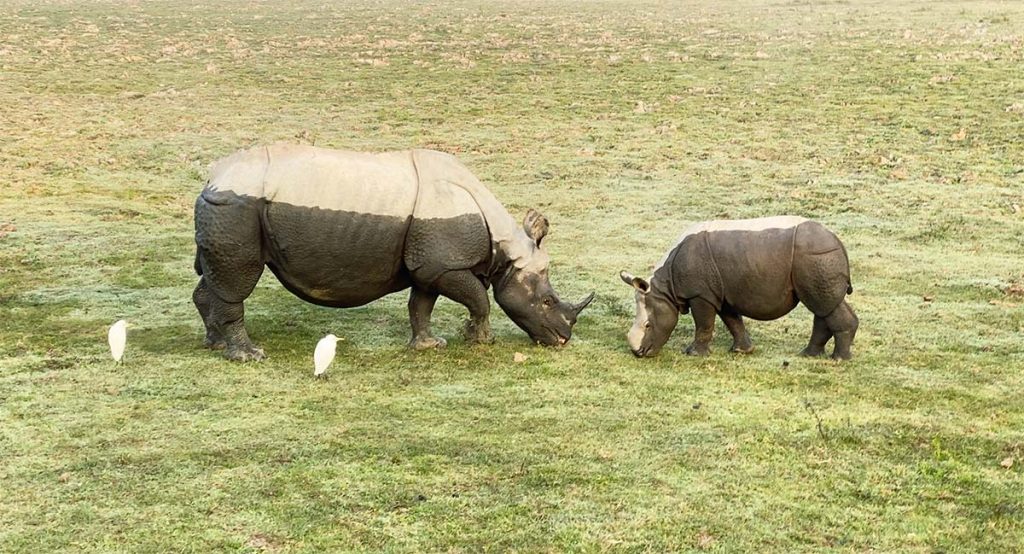 Jeep ride (evening):
You'll have to hire a jeep for yourself, which is bit costly for two. But fortunately we found some amazing friends with whom we shared the jeep.
Jeep ride was slightly tiring as it's an off-road experience, but it's well worth it if you love exploring the park by road. We did see rhinos couple of times during the ride and some wild buffalos too.
Not to mention, the jeep rides are a great opportunity for some amazing evening snaps or videos for that matter.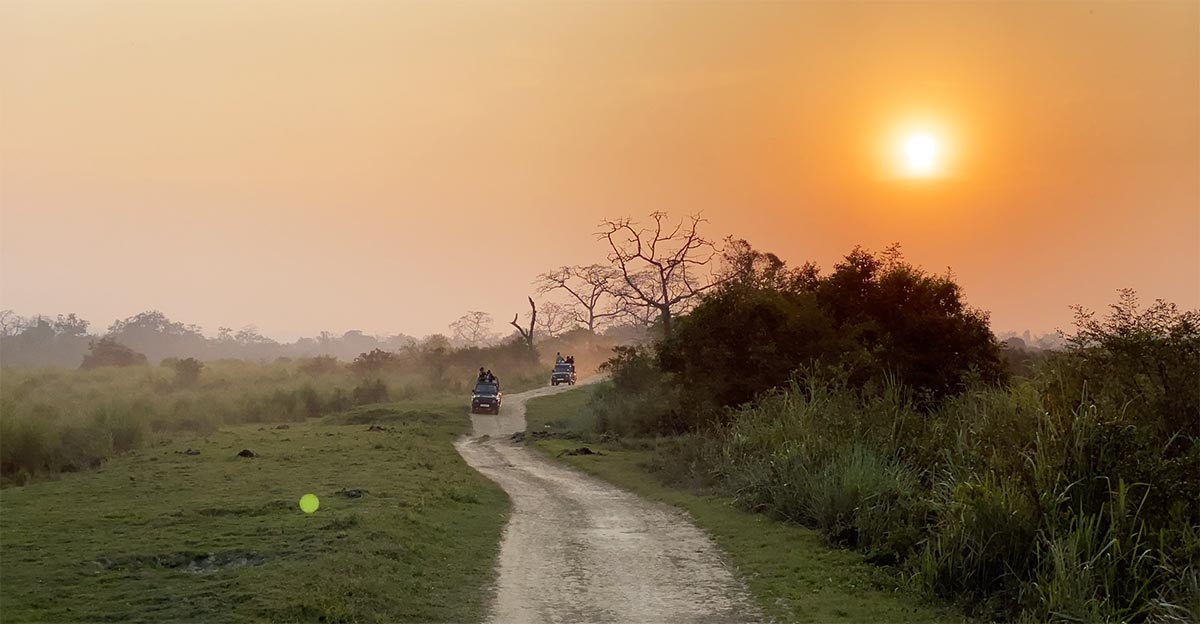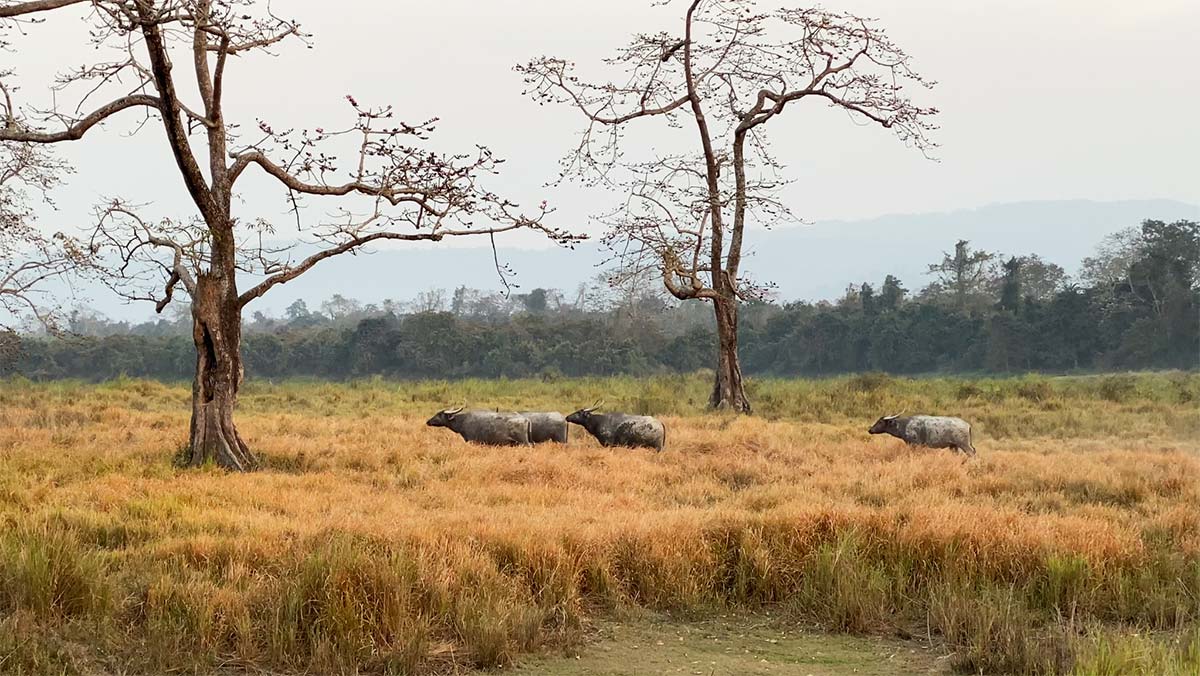 Bottomline
Overall the hotel was good and it does meet our expectations, except for that problem with the water heater. Hope they fix it soon.
That aside, the elephant ride and the jeep ride experiences at Kaziranga were just mind blowing, which I wish everyone has to experience at-least once in their life.
Have you been to Borgos or any other hotels in Kaziranga? Feel free to share your thoughts in the comments below.