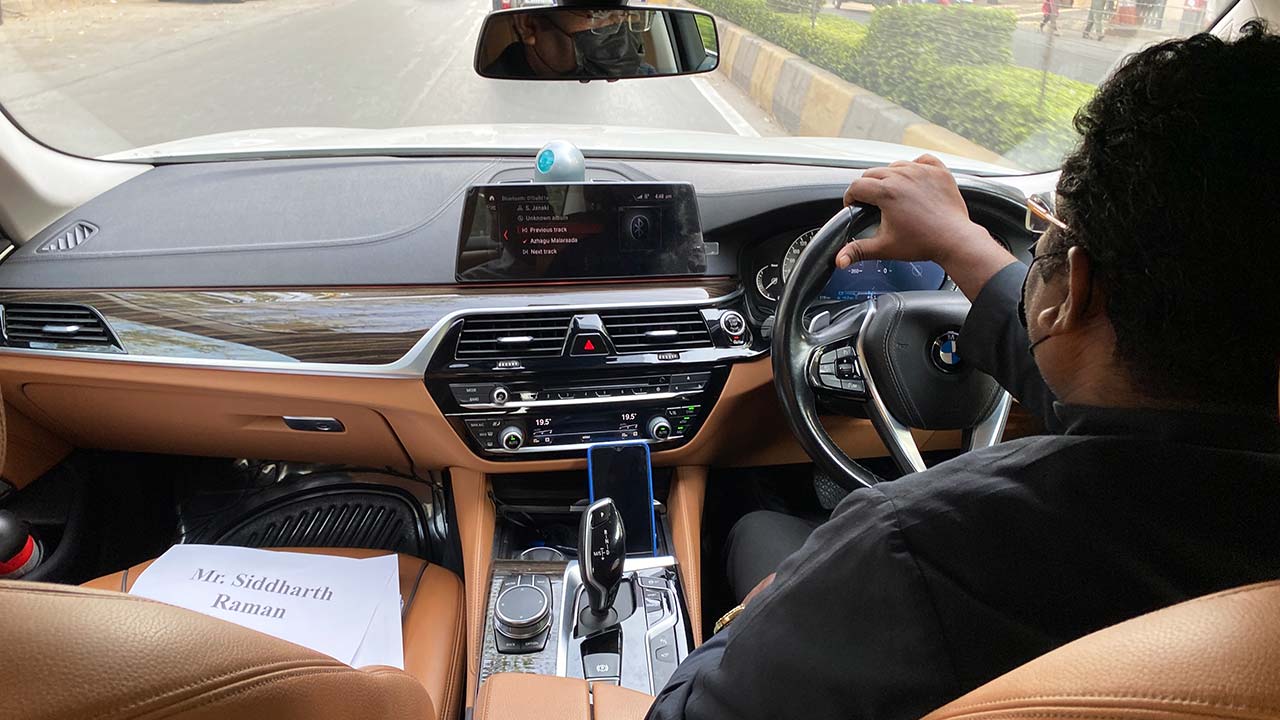 Air travel might feel like luxury with all the airport lounges and business class seats. But what if even the airport transfers are as luxurious as air travel? Welcome to the luxury airport transfer services.
While you may book the same via car rental services, we're lucky to have a credit card in India that comes with this benefit. Before we look into that, let's have a quick look at what we get with the service.
Car Types
Luxury Sedan (Merc E Class / BMW 5 Series / Audi A4)
Sedan (Swift Desire, Toyota Etios)
You may choose from luxury sedan (or) regular sedan as per the availability but note that luxury sedans are usually available only in metro cities.
I've tried it couple of times and I mostly get BMW and rarely Merc but it also depends based on the availability. I've never got an Audi or even heard of anyone getting it.
Cleanliness & comfort
It's not always the car and the badge that matters but the cleanliness & legroom. These cars are well maintained and are always clean inside and out.
Not only the cars, but also the drivers. The drivers are usually in a uniform and they can speak English very well.
The drivers generally arrive at the airport/hotel ~15 mins prior to the expected time and they make sure to keep the cabin cool if the climate is hot outside, so you can be comfortable right from the "moment" you enter the car.
Distance Limit
Distance: 40 Kms
Duration: 4 Hrs
The airport pick-up (or) drop is usually limited to a distance of 40 kms from airport with travel time limited to 4 hrs. It is the usual airport package that most companies offer.
This however doesn't mean you can roam around the city for 4hrs and 40Kms. It will be a direct airport pick-up or drop without any stop overs.
How it works?
As far as Axis Bank is concerned, just login to their extraordinaryweekends portal and book the cab. It hardly takes few clicks.
If you're taking airport drop, the driver would call you an hr or so before the pick-up to confirm the booking. You'll also get the driver/car details on SMS ~2 hrs prior.
Same goes with airport pick-up as well and the driver will be waiting at the arrivals exit gate with a placard.
The good thing about using these car rental services is that you'll be taken from/to via the closest lane to the airport gate.
If you're not aware, this lane is usually not allowed for OLA/Uber pick-up in some airports. So this saves you some time and adds convenience as well, as you don't need to roam around with your luggages.
The Cost
Luxury Sedan: ~4500 INR
Sedan: ~2500 INR
Above are the approx. charges that the luxury car rental companies charges. But again, it depends on the city as well.
For ex, the luxury car rentals are bit cheaper (almost half the rate) in Delhi compared to most other cities in India.
Complimentary Access
As of now there is only one card that gives complimentary access to luxury airport transfer services in India and that is the expensive Axis Reserve Credit Card with 4 complimentary rides. Axis Atlas too has the benefit but after spending 15L only.
I would ideally expect 6 or more rides at this price point of Axis Reserve and 2x rides if one is going for regular sedan instead of luxury cars, which is good for both.
Anyway, the current limit is sufficient just to enjoy the experience, incase if you're new to it.
Just like the meet & greet services, I wish luxury airport transfer services too to get added to super/ultra premium cards in near future. This might take a while though!
My Experience
My first impression was out of the world!
I used the complimentary service that comes with Axis Reserve for the first time at Mumbai T2 airport for an airport pick-up. A Tamil driver was waiting at arrivals with a placard and was pretty happy to see guys from Tamilnadu.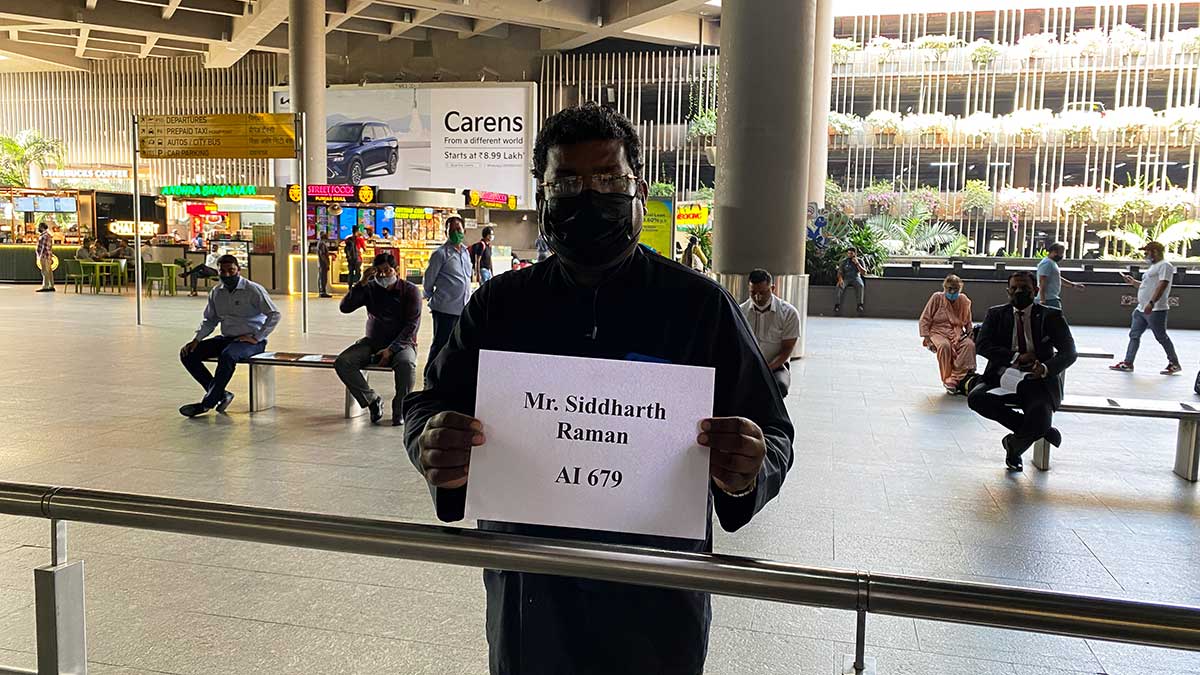 I also availed the meet & greet service during this trip, so the porter was taking care of all our luggages, so I was happy and handsfree.
It was a brand new BMW 5 series with beautiful leather seats and overall clean interiors. It took about 30 mins to reach JW Marriott Juhu and we had a nice chat with the driver while on the way.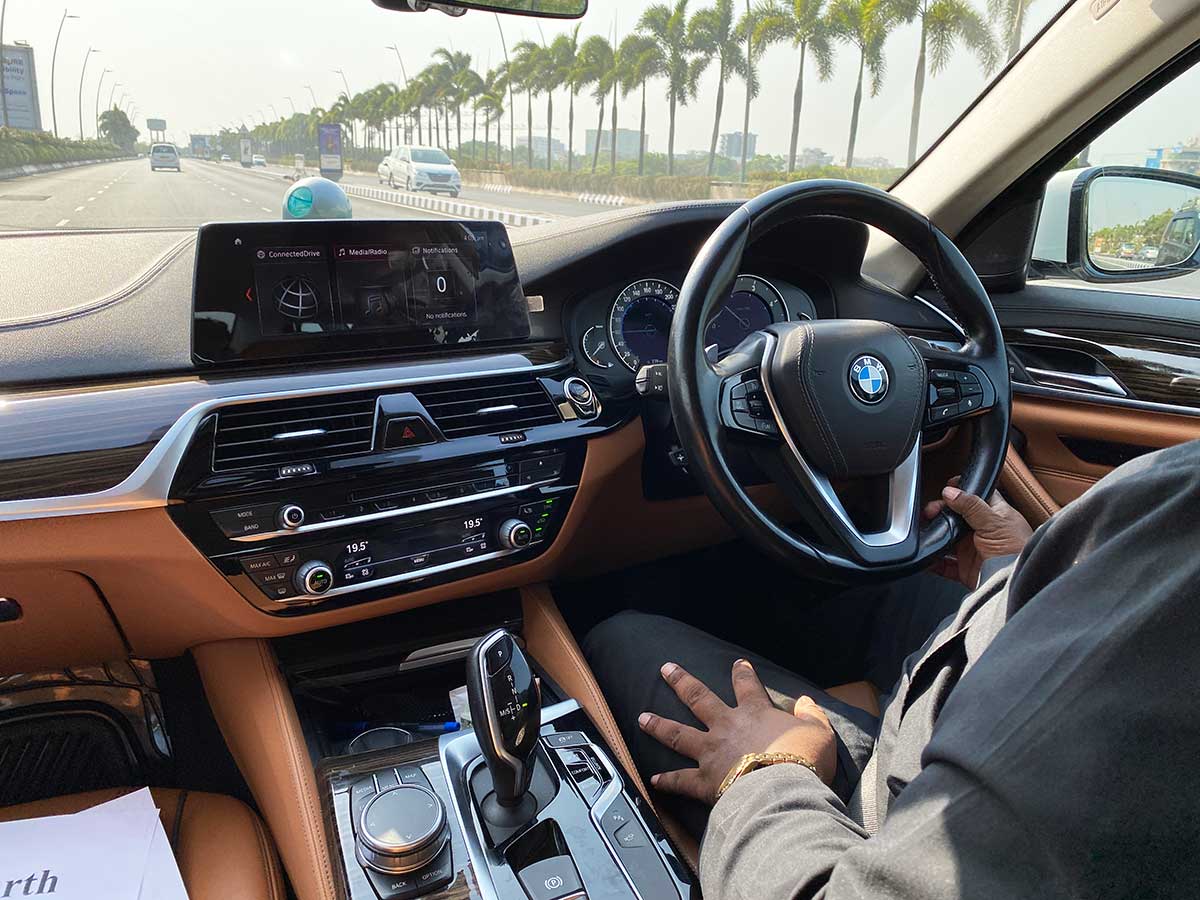 None of the luxury airport transfers I took later had a car as new and fresh as this one. The seats in this car were sporty that hugs you well from the back and that was unique.
We also used the service for an airport drop to Mumbai T2 in a Mercedes Benz E class. That was a nice trip too, driven by a Keralite guy who guided us to the nearby source of tender coconut water while on the way to airport.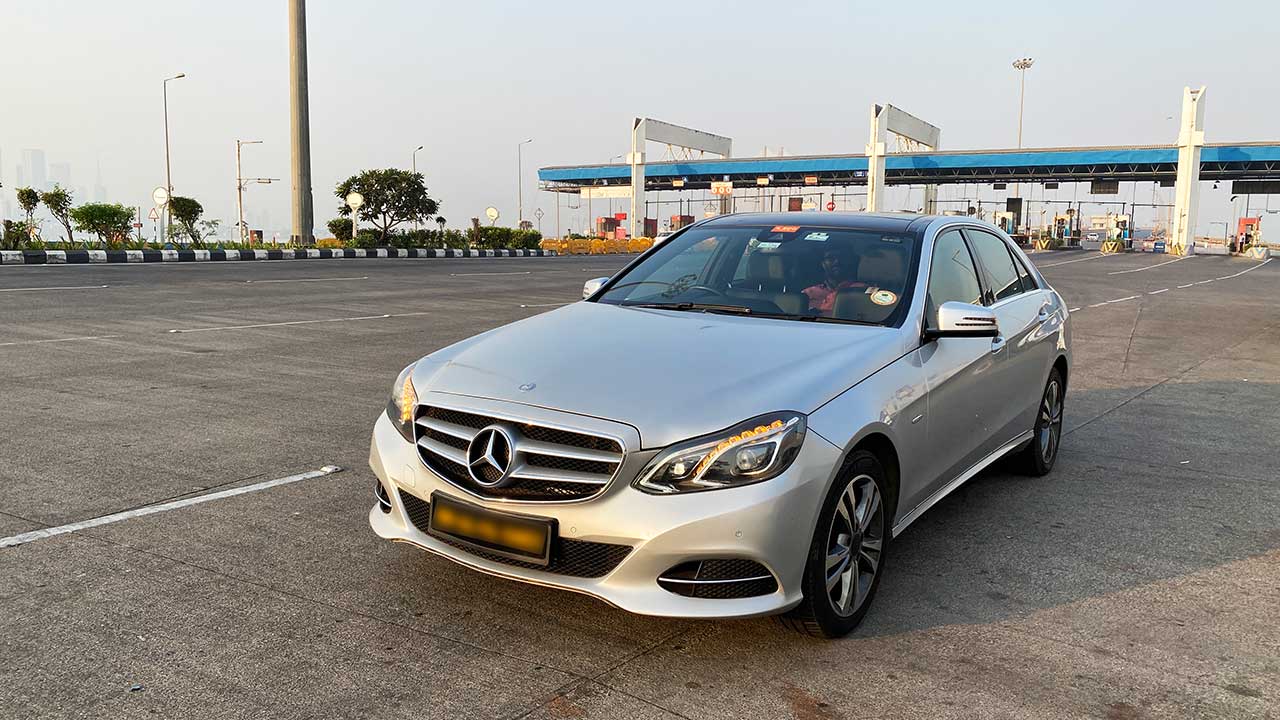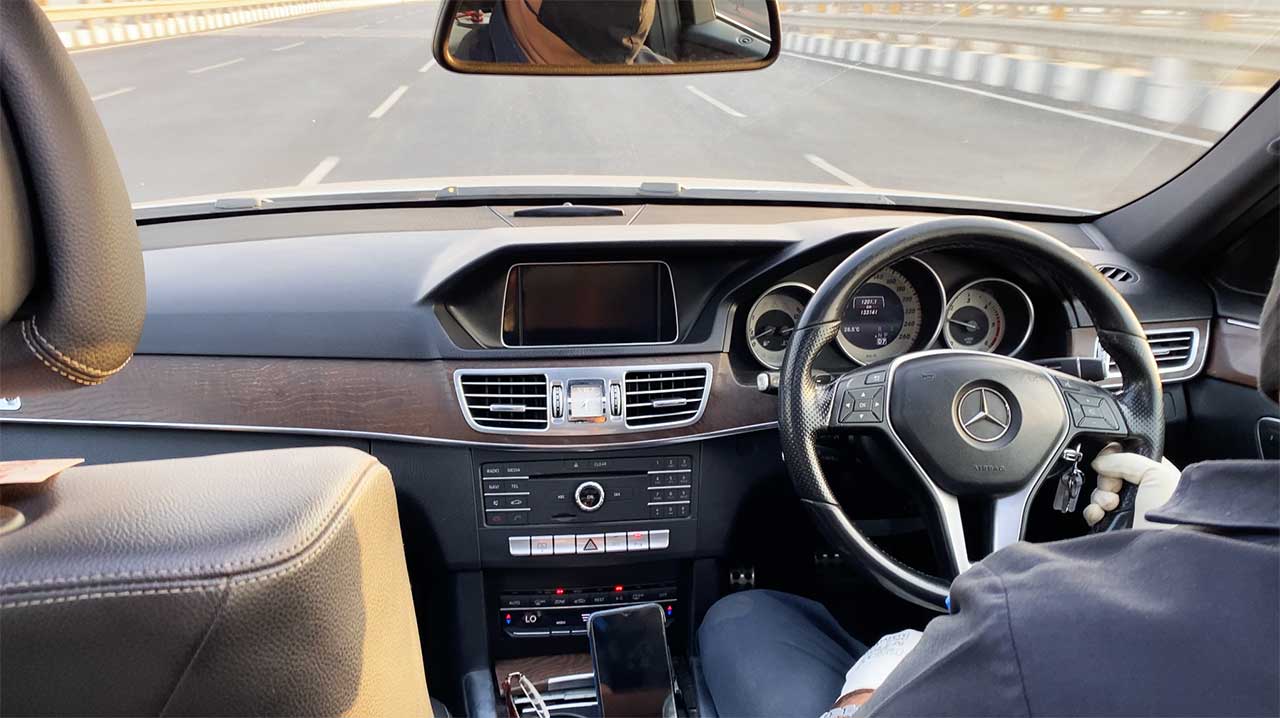 Apart from Mumbai, I've also used the service at other cities but the quality of the car is relatively better in Mumbai.
Is it worth it?
It's definitely a pleasure to travel in a clean and roomy backseats of German luxury cars, so there is no doubt about it.
I love these super comfortable cars and as you might know, I've even paid for it (via voucher) during my previous trip along with the Oberoi Mumbai stay package.
But then, for me the excitement dropped after taking a couple of trips in these luxury cars, which is actually good so that I'm not tempted to pay for this after the free rides are over.
So, now that I've experienced the service enough, I'm no longer eager to avail it again, instead all I look for is a clean executive sedan that does the same work, except the expensive badge which would also save 50% on the bill.
The S Class Experience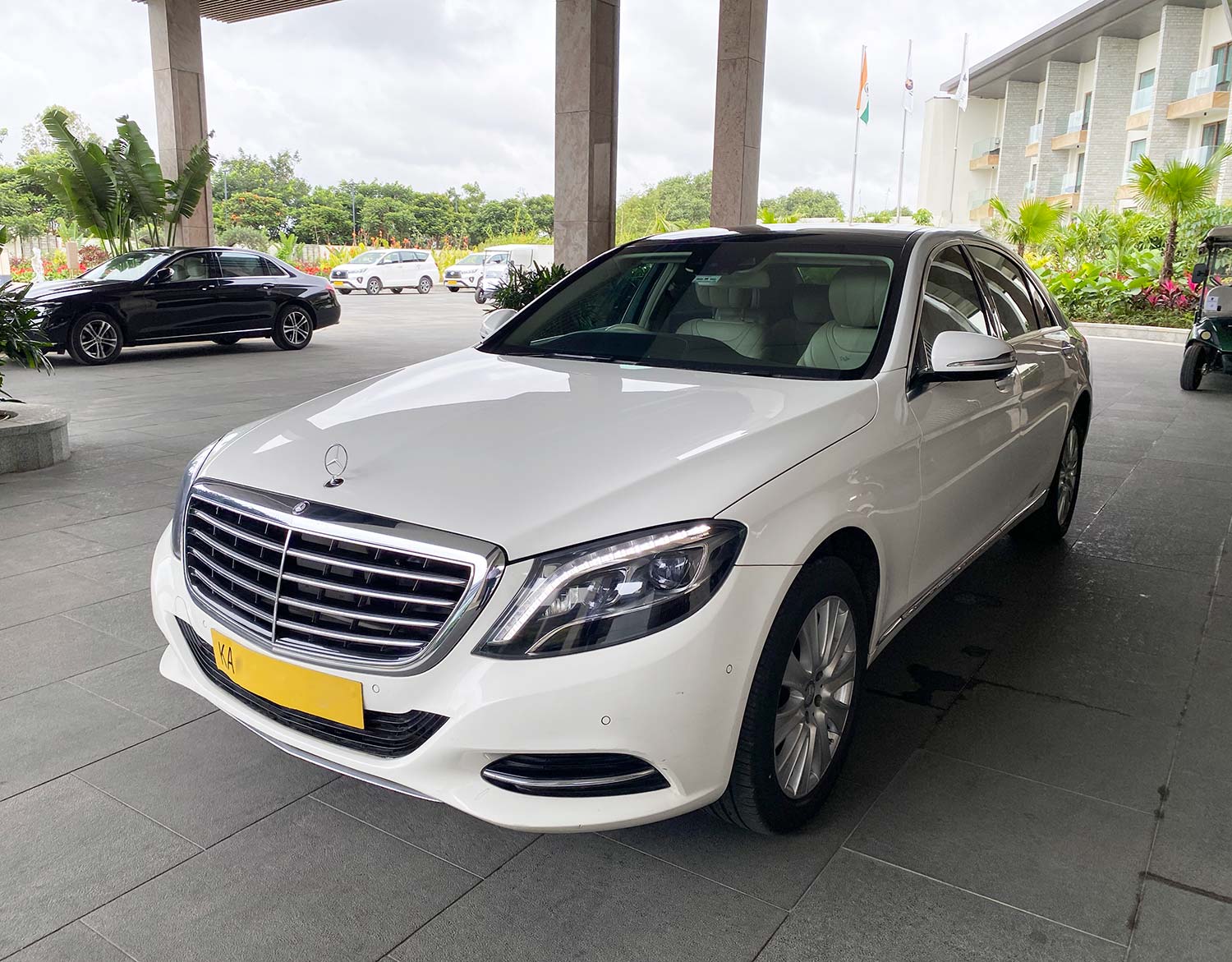 To my surprise I got upgraded to a brand new Merc S Class at BLR airport once few months ago (June 2022).
From what I infer, they seem to serve Emirates Business/First Class passengers and as the car was idle for few hours in the parking lot they seem to have upgraded me to S class, maybe helps them save a bit on parking fee.
The S Class experience on their latest model was ONE OF A KIND. It was like flying on road. The sound system on this car was mind-blowing (unlike the ones on A/E Class).
A 30 min drive was hardly like 5 mins and on top of that the driver was making best use of the capabilities of this wonderful masterpiece, speed!
The luck rate to get S Class is bit low though. It's under 20% I would say from what I hear from others. Someone I know who used the same service at BLR airport in the last 2 month's wasn't lucky enough to get one.
Generally speaking, it may happen in any metro airports when situations like mine shows up. All the best if you're expecting one!
Bottomline
Luxury Airport Transfers are worth experiencing whenever possible instead of booking an OLA or UBER in which most cars usually stinks.
If you're new to luxury cars, you'll definitely enjoy the experience. If you already drive luxury cars, you'll find comfort and convenience.
Luxury cars not only helps you move from one place to another, but also improves the overall experience in travelling to a new place.
The only problem is that once you begin to travel in these cars, you never wanted to go back to stinky cars, especially for longer rides. If you don't have access to this benefit, not to worry, hotels have nice premium cars as well.
For ex, I hired the Corolla Altis extensively while I was staying at Taj Bengal, Kolkata during my recent trip and I see no regret in not having a BMW/Merc.
So trying out these services is an expensive affair in my opinion, but for good.
Anyway, its a wonderful benefit on Axis Reserve and I hope credit card companies keep innovating the products to give more such luxury experiences to their customers.
Have you tried the luxury airport transfer services? Feel free to share your experiences in the comments below.