It all started when my complimentary Amex domestic travel voucher was nearing its expiry. I initially decided to use this voucher for a family trip, but later changed the plan to book The Oberoi hotel located at Nariman Point, Mumbai as I felt that would give more unique experience.
I visited The Oberoi, Mumbai during 1st week of September 2019 as a part of weekend getaway to Mumbai with my friend and this is about my detailed experience in the property. Here we go,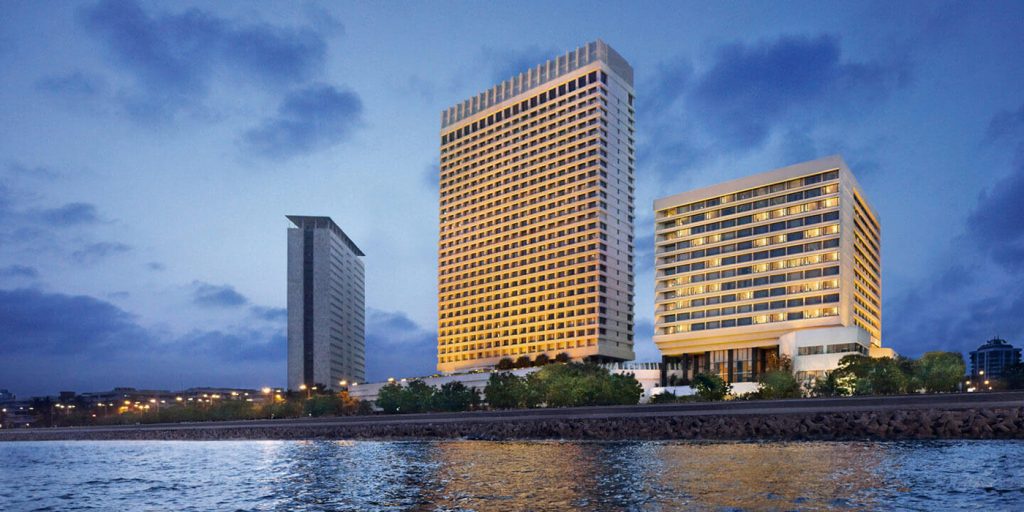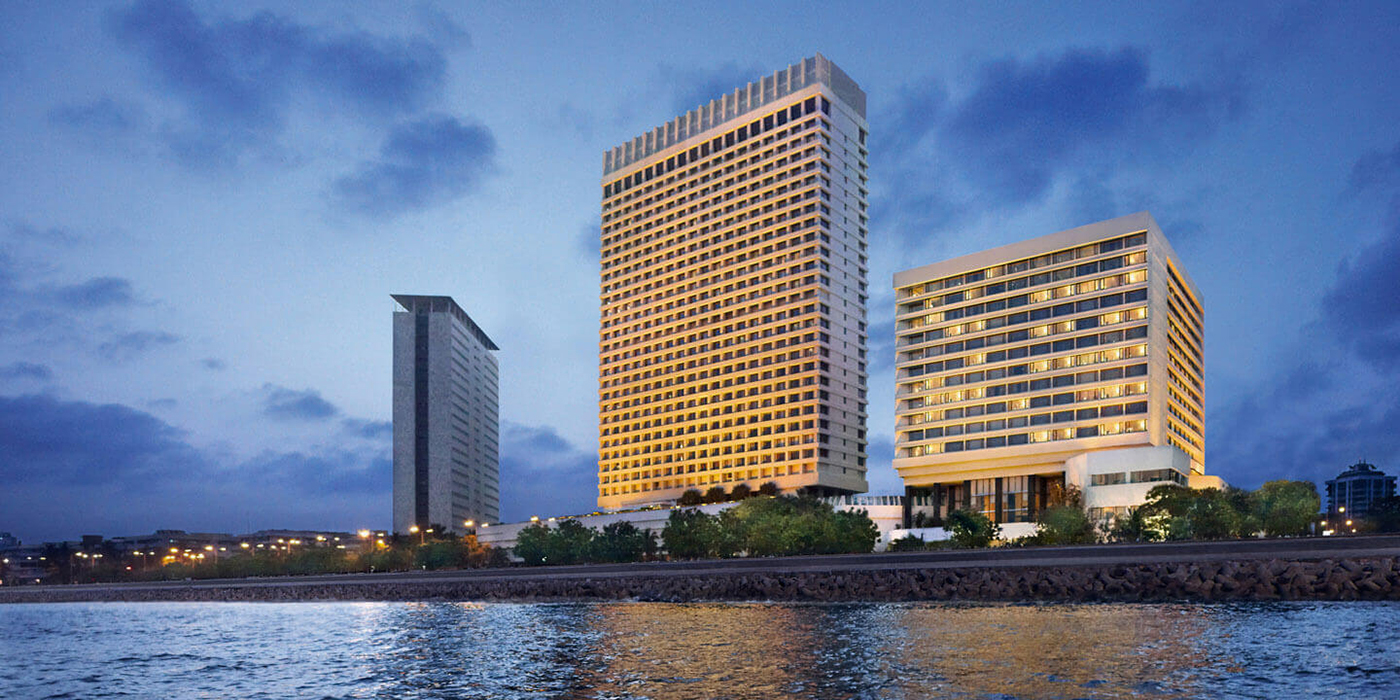 Booking
Revenue Rate: ~21K (incl. GST)
Paid: Amex travel Voucher (20k) + Rs.1000 from card
Inclusions: One way airport transfer & breakfast for two
This is the travel voucher that I recently received as a part of Feb 2019 Amex Spend Based Promo and not to mention, I got 9X accelerated points for the spend of 1K as well as it falls under Amex Travel Offer.
Airport Meet & Greet
This travel was done during those days of heavy rain in Mumbai. We fortunately landed on time (thanks to Vistara) and was heading to the baggage collection area.
I was super surprised to see a smart 50+ in suite holding my name tag. I almost missed to notice it because this kind of service is usually reserved for VIP's but glad that I saw him.
I then came to know that he was there to assist us as our driver was about 15 mins late for pickup, thanks to Mumbai rains. He asked us to wait near the baggage collection area until he returns.
And we didn't mind to visit the arrival lounge as we just had a tasty lunch on Vistara business class an hour ago. After a short wait of about 10 mins, he then escorted us to the car.
Airport to Hotel Transfer
This is one of the experience I was eagerly looking forward to, as the value of this hotel transfer inclusion is valued at about 5K INR – for a 1hr ride in black Mercedes S Class 350.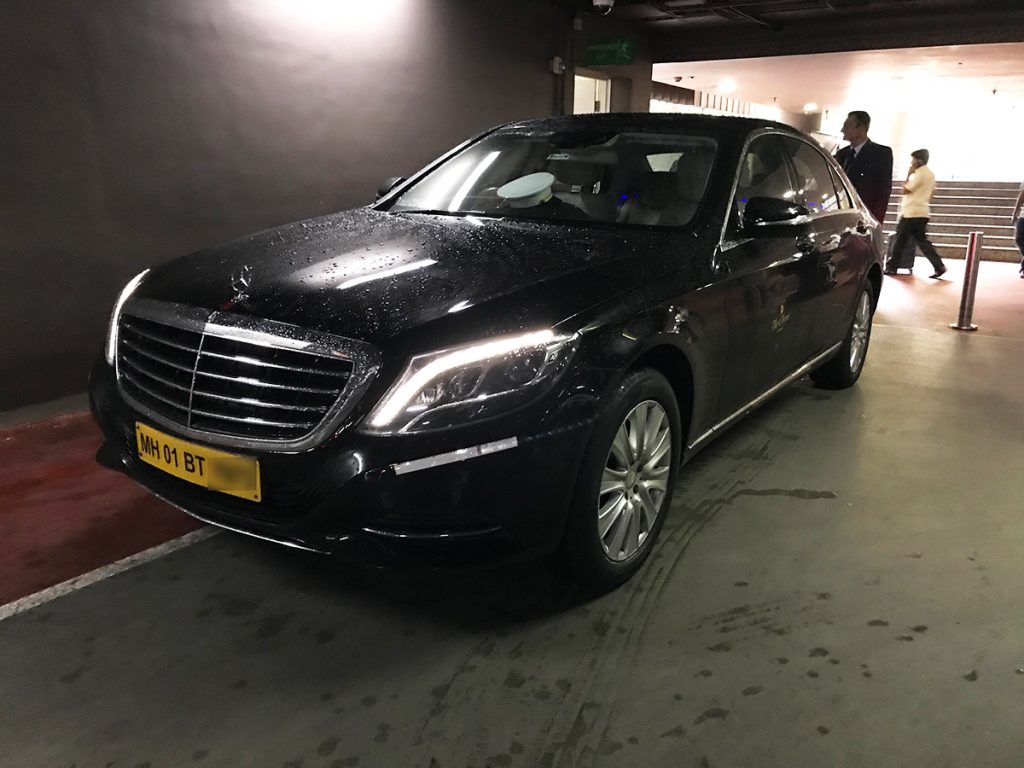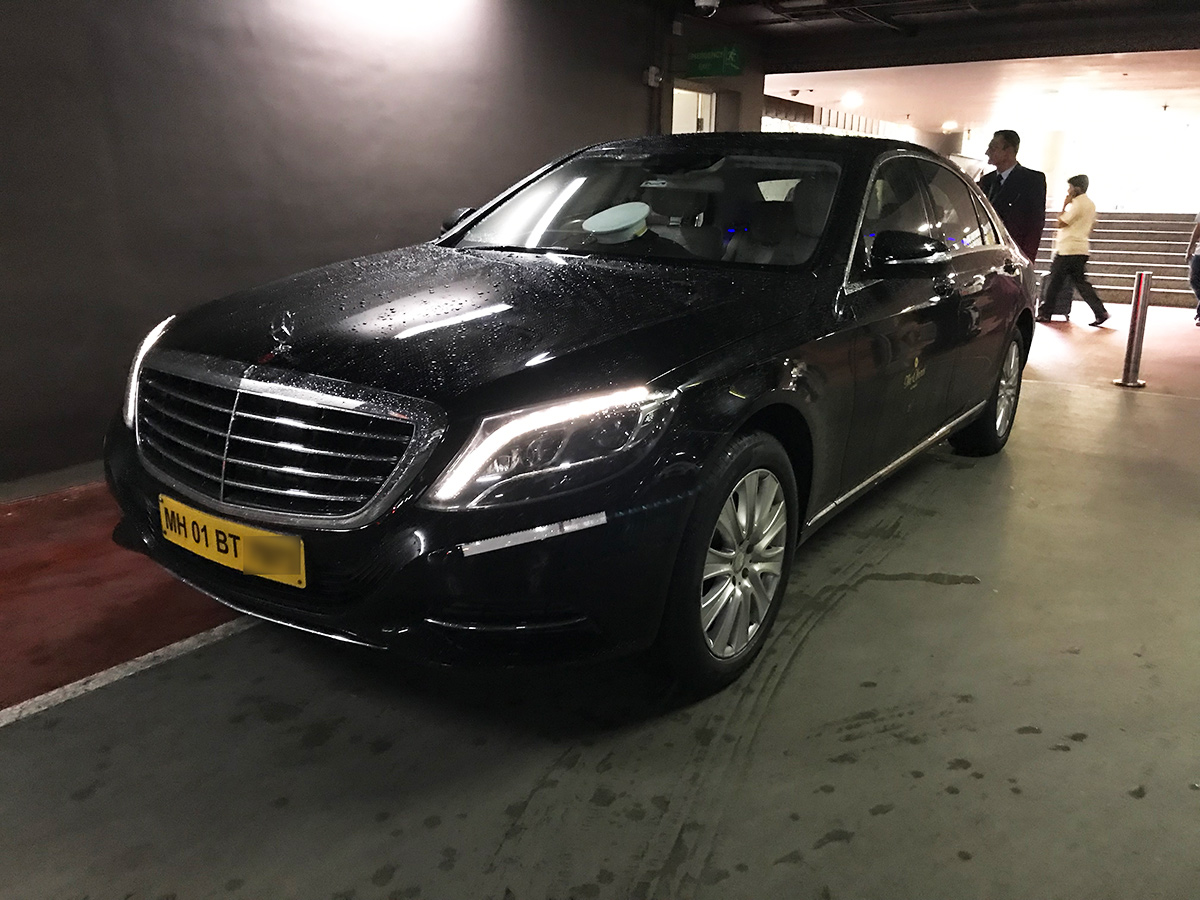 While most of those who travel in this luxury car prefer to take the rear seat, I decided to go front, which surprised the executive.
The driver welcomed me with a very good English "Sir, our ride is going to be 1hr & 15 mins. Hope you enjoy the ride". Thank god, I don't need to worry about learning Hindi. We had a good conversation and he is indeed an amazing guy.
The 60 mins ride felt like 6 mins as I was busy all through the ride exploring all the available controls on the dashboard 😀
A quick review of the car: A noise free cabin, good suspension, more than enough leg room, user friendly controls, but I was shocked to experience the poor audio system. I assumed that those who travel in such cars don't have time to listen to songs!
Check-in
As we reached the hotel, a checkin executive was waiting in the car drop off area with all our details ready. That was lovely and I never expected or experienced that until now.
She took us directly to the room and completed a super quick check-in formality.. in the room! Then came the cold towel (Yeah!) & welcome drink.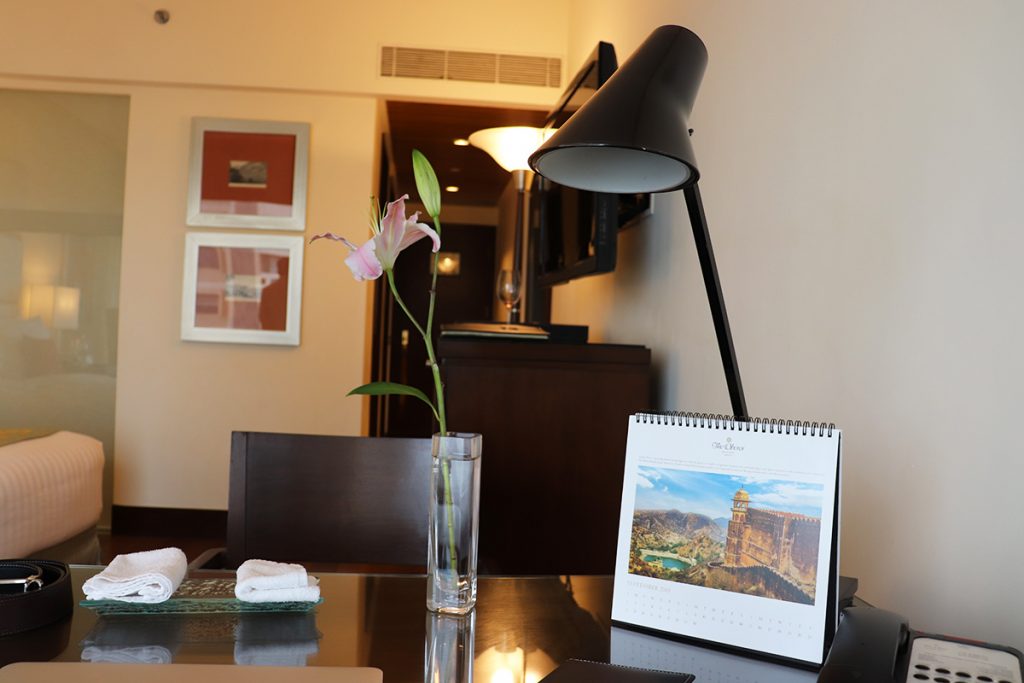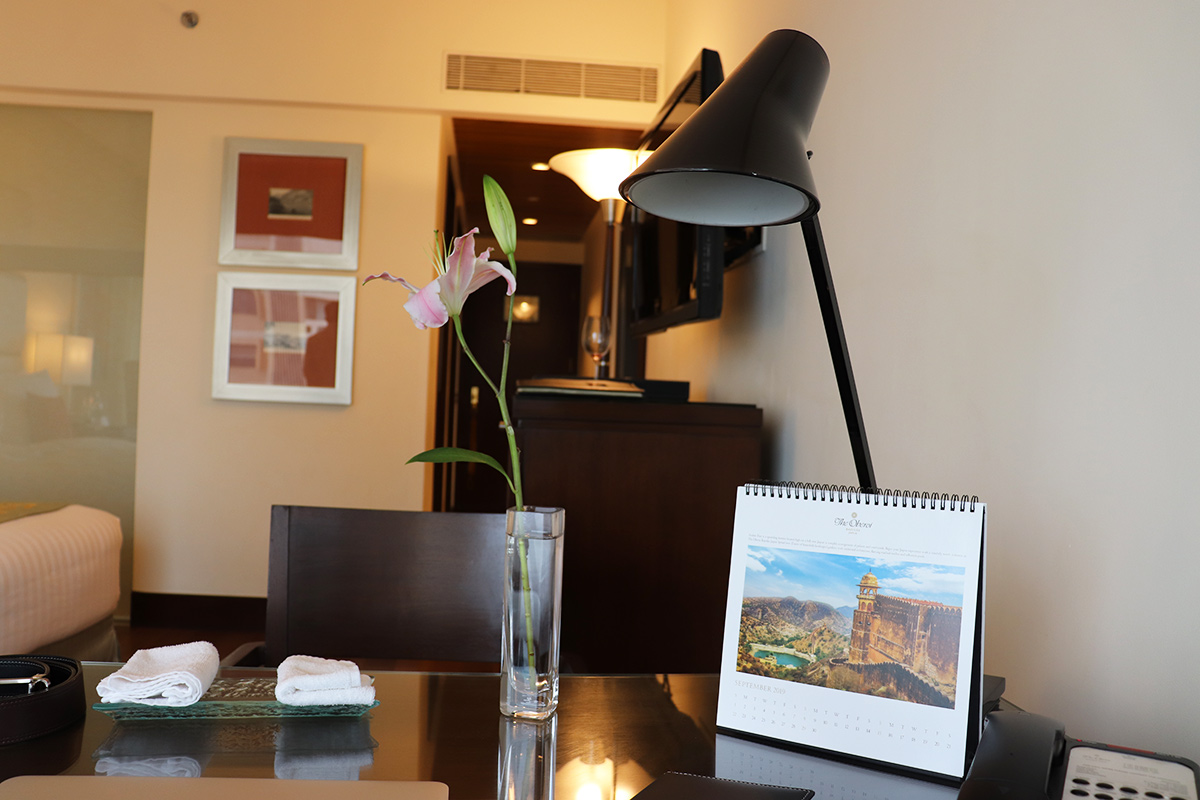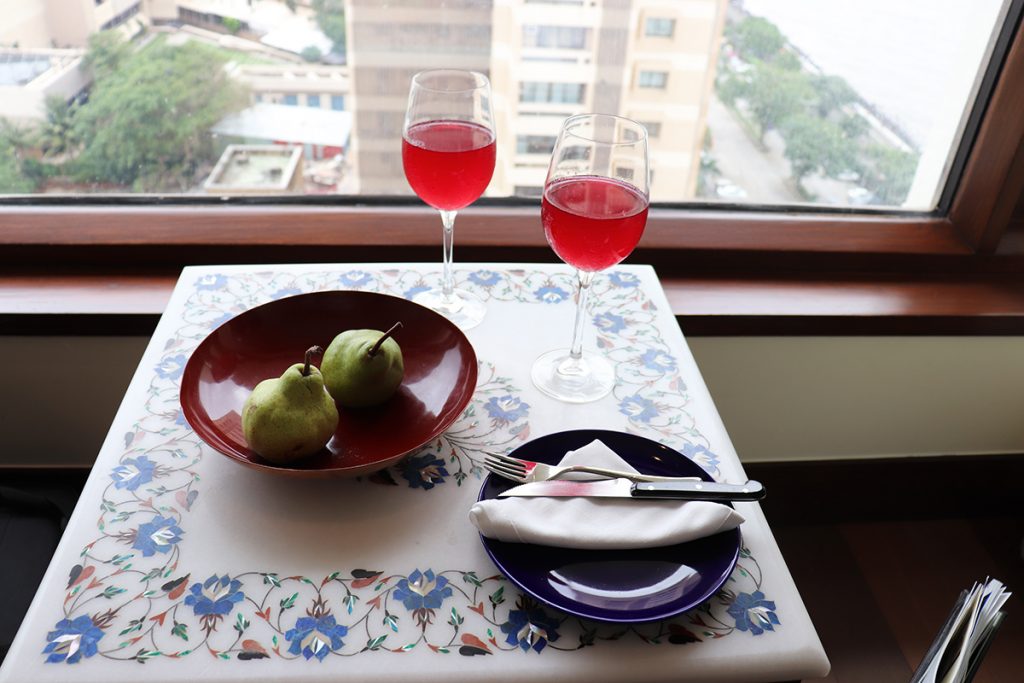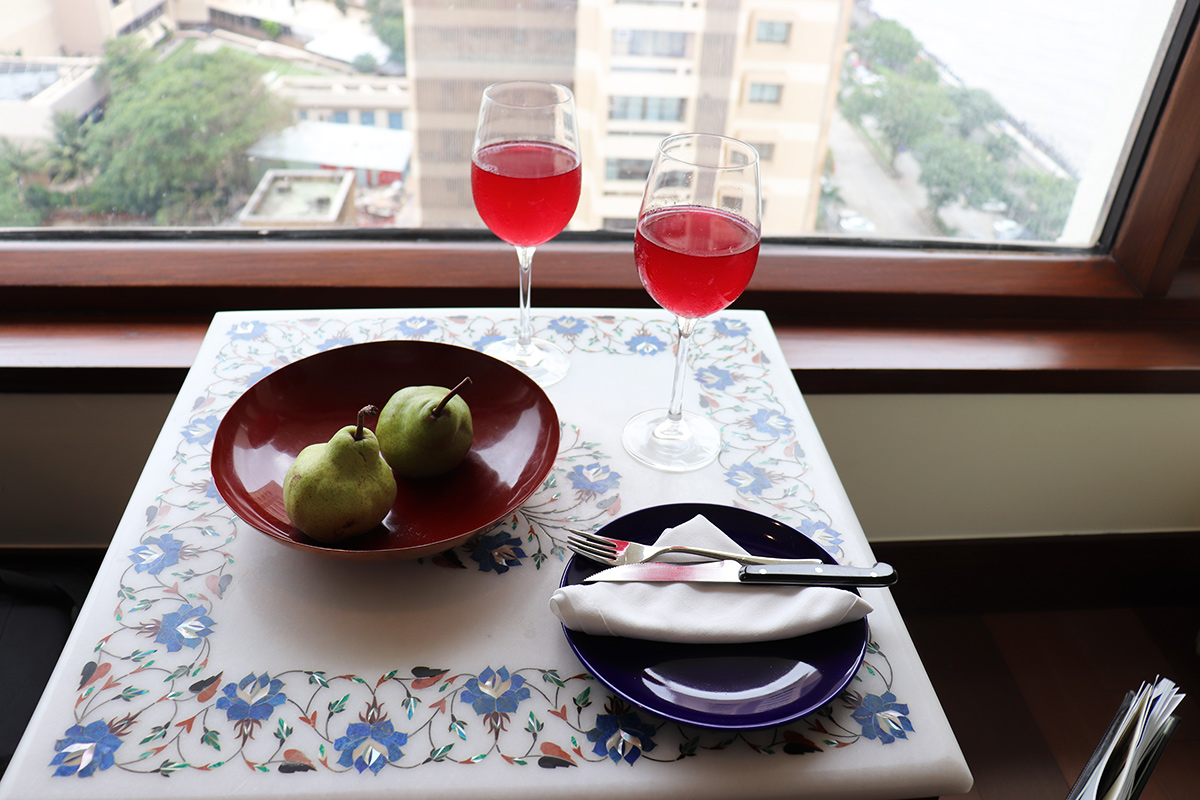 The Room
The room was quite luxurious as expected but it was small for the cost it comes with, anyway you wouldn't notice it as the room opens up to a big window. It has a partial city view and partial marine drive view and you can see a lot of pigeons just outside the window.
The mistake I did here was that I didn't even request for an upgrade, as it somehow skipped my mind while enjoying all these new experiences. A full view of the marine drive from top is what you could expect on upgrade.
But this room is good enough with the view it had and those pigeons were so beautiful. Have a look,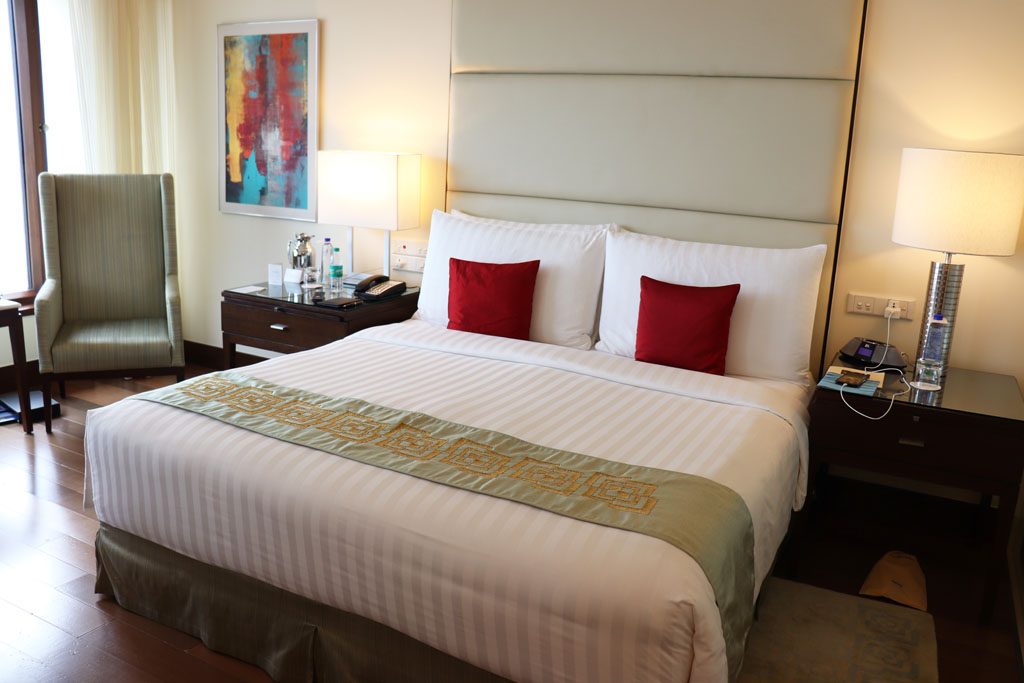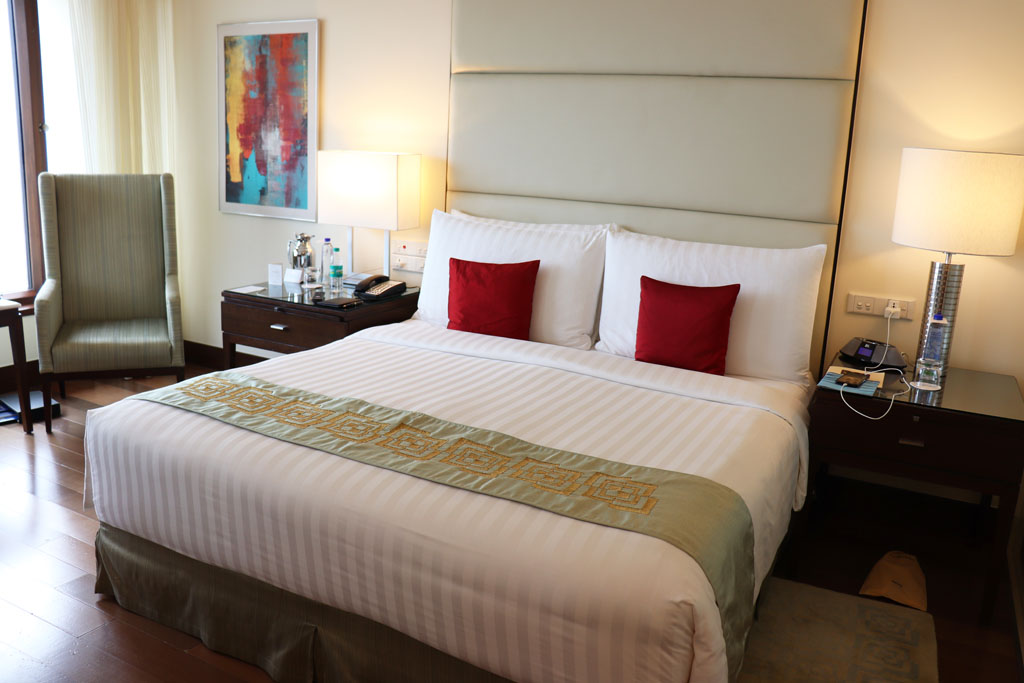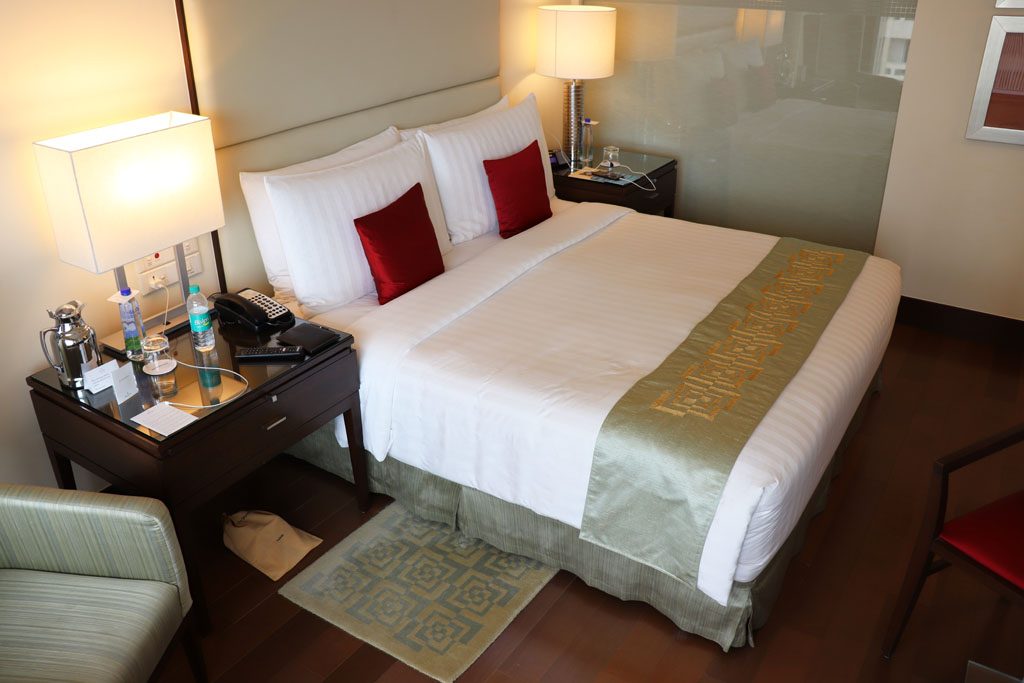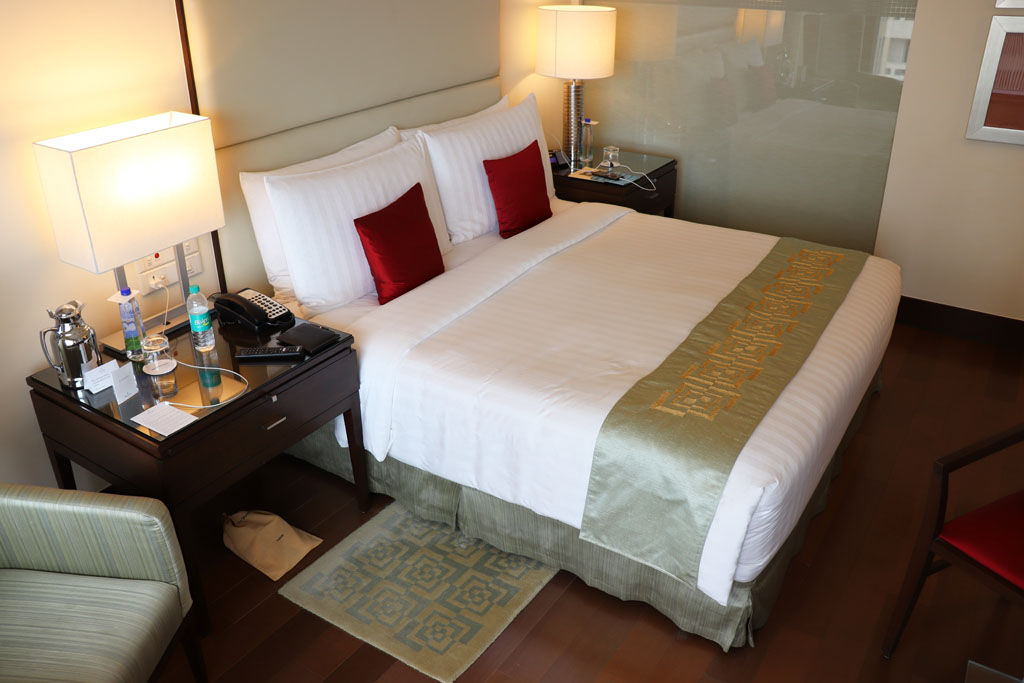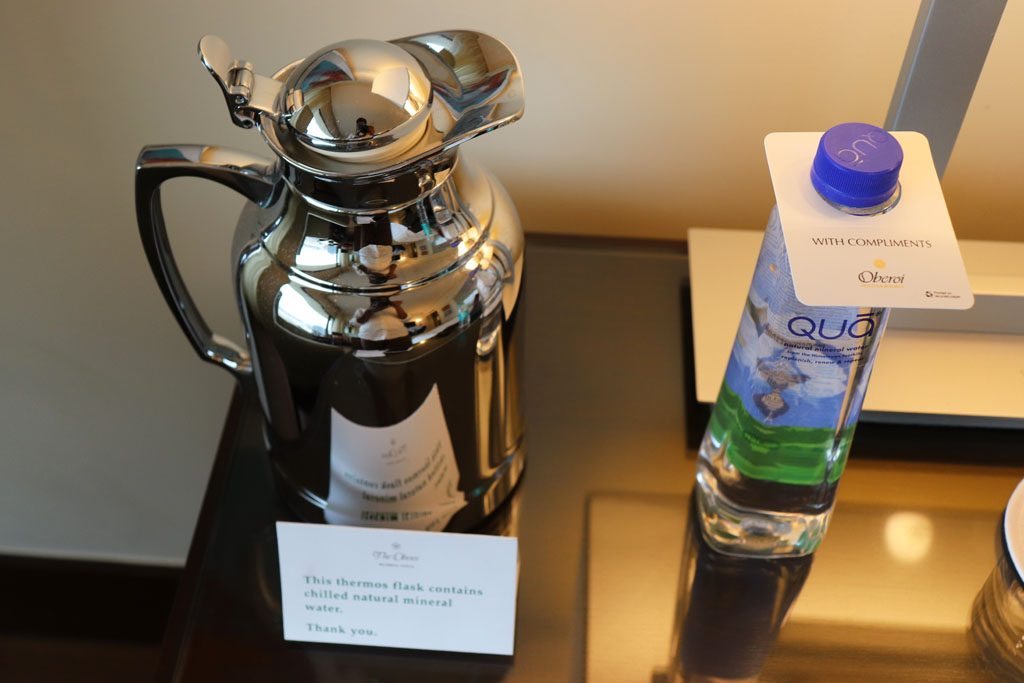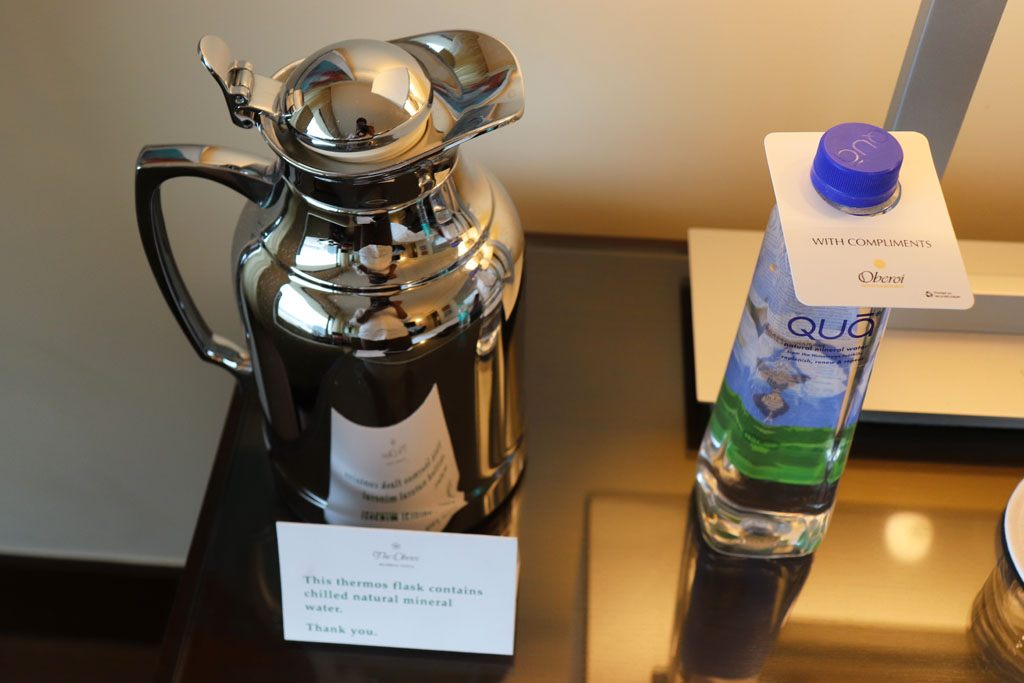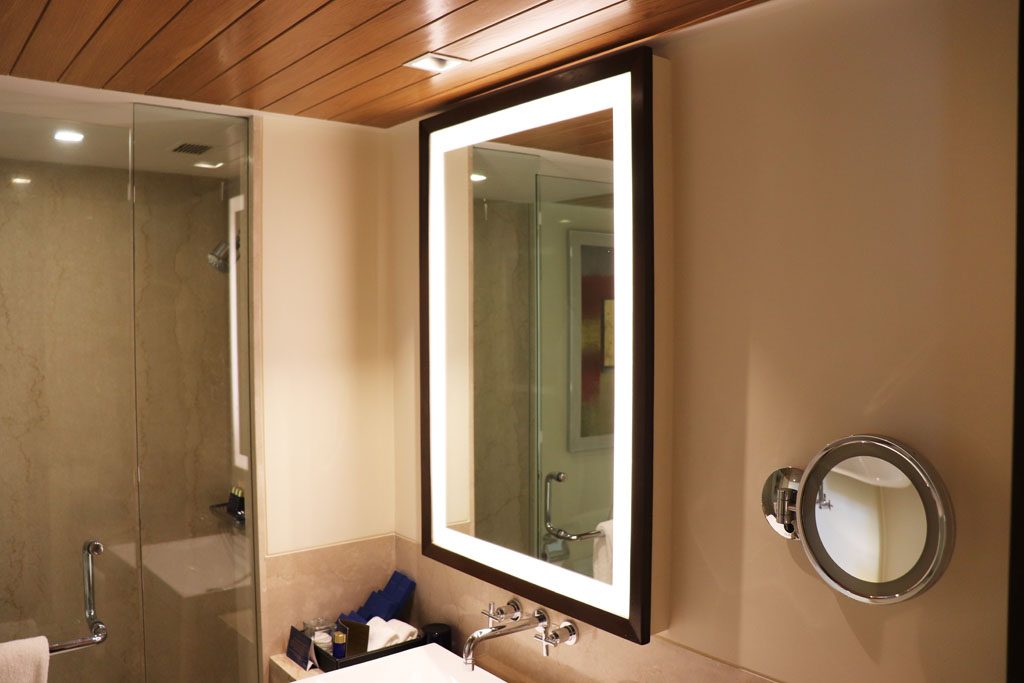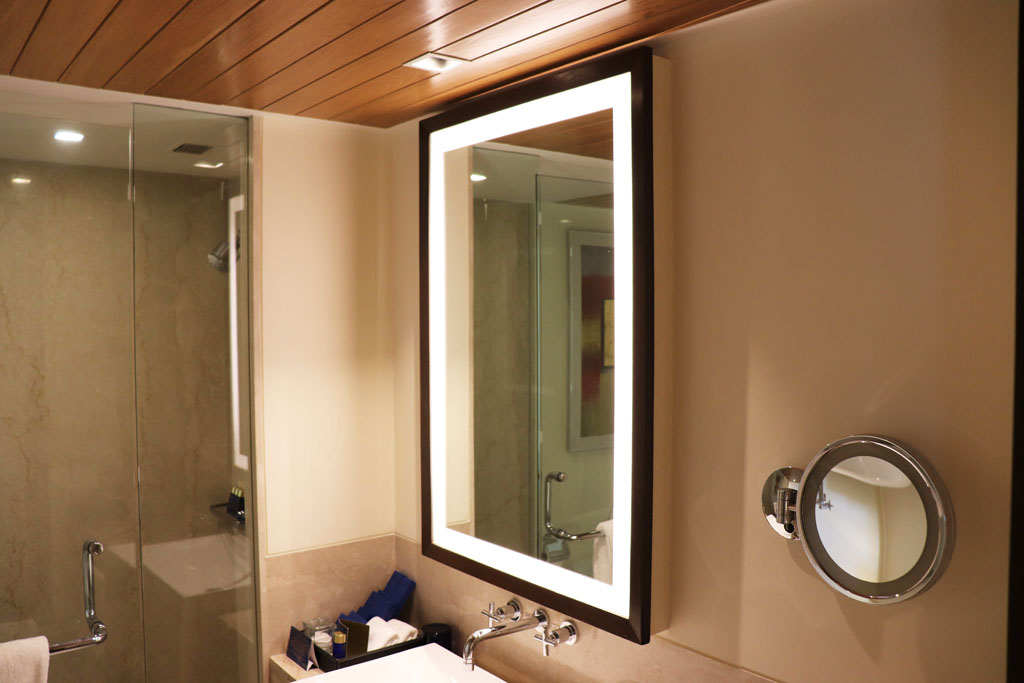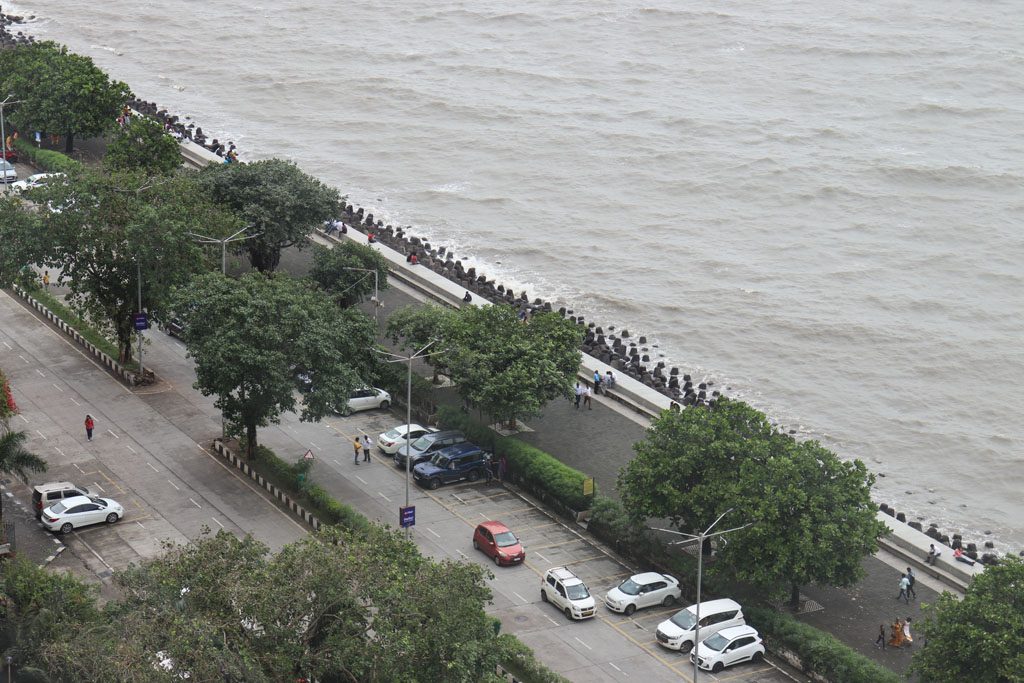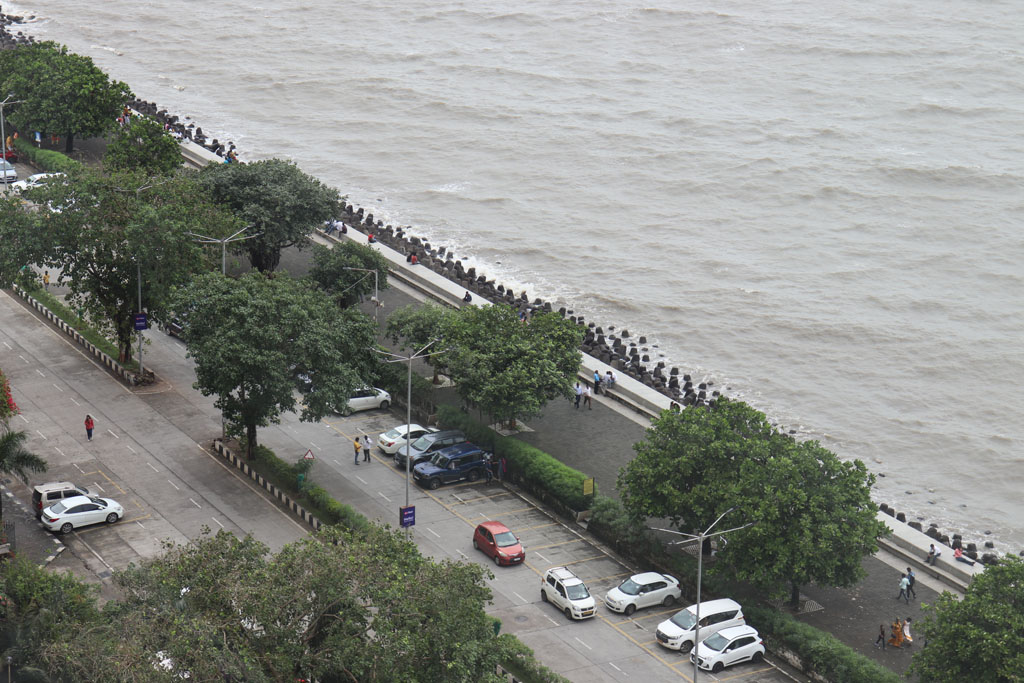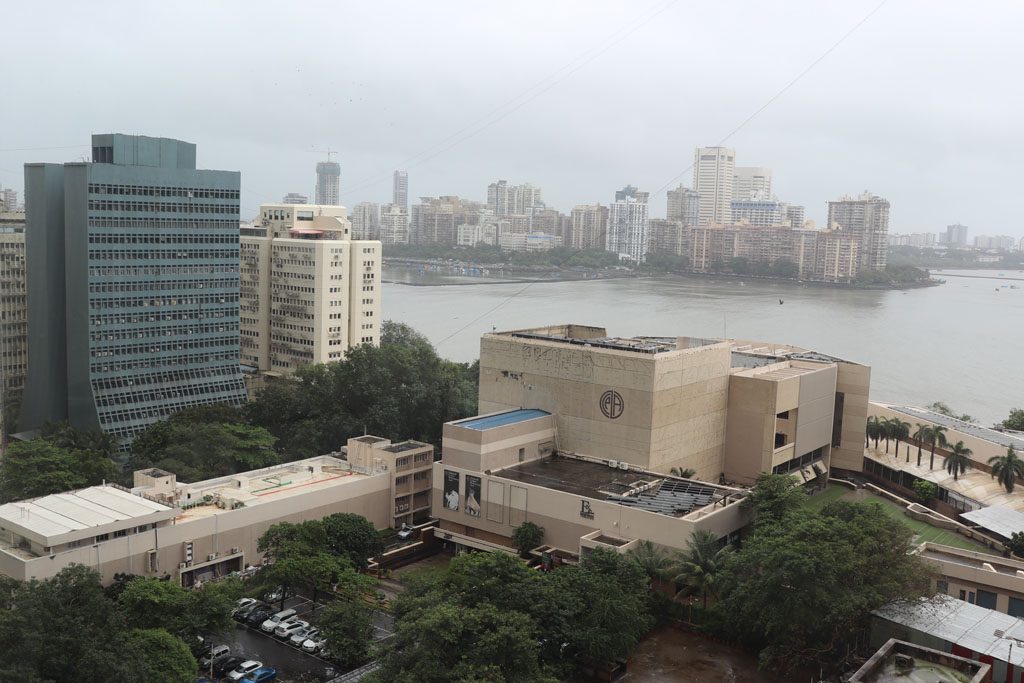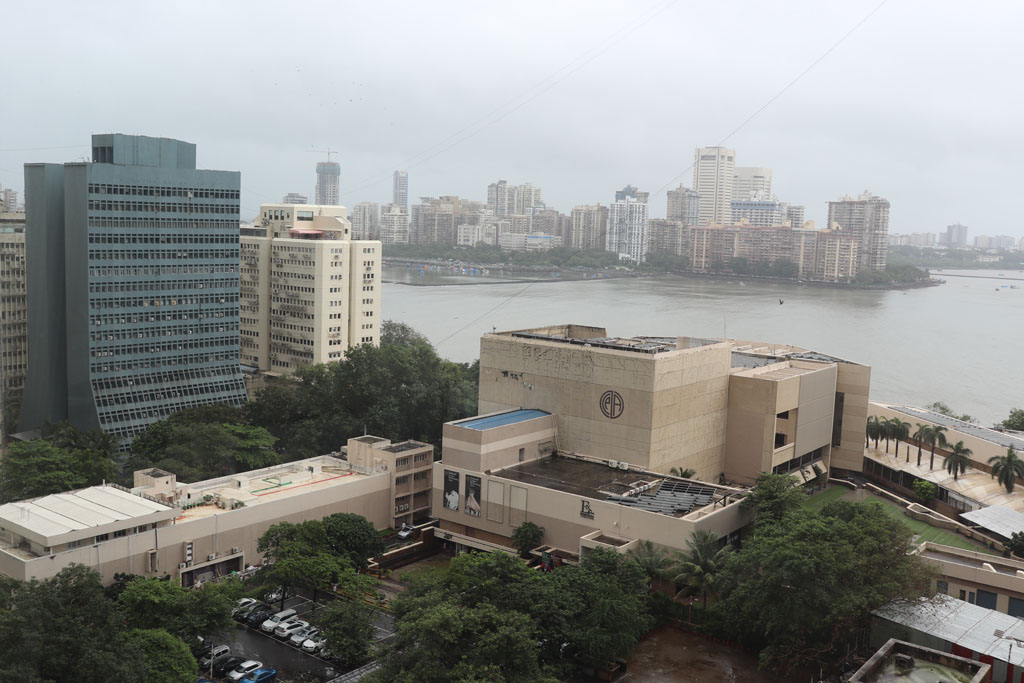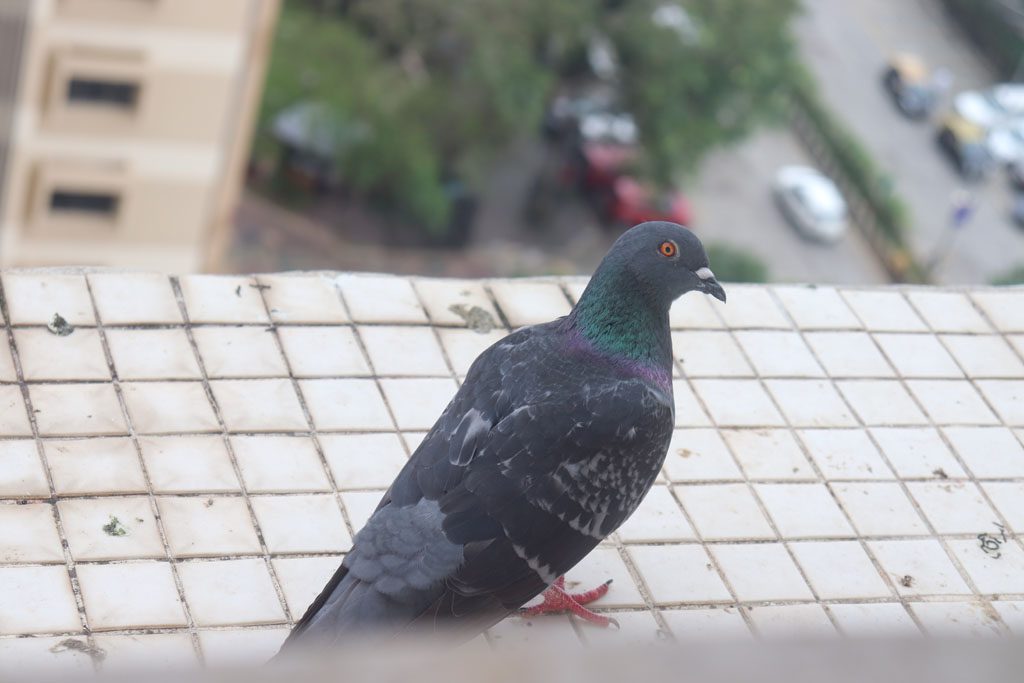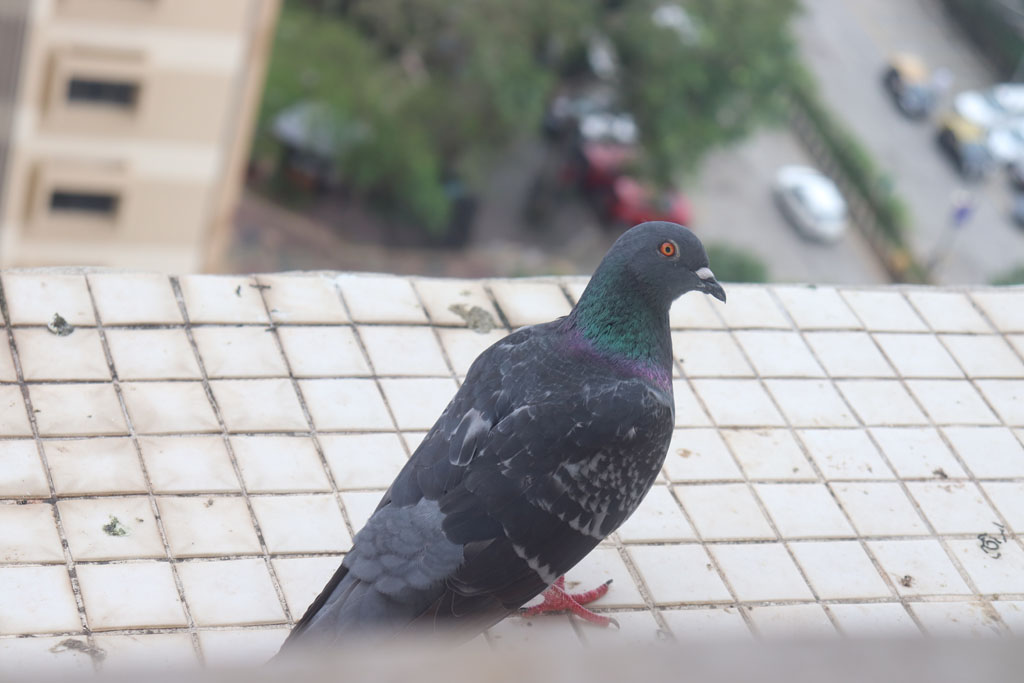 And I've created a video to show you the property even better. Check out below:
Breakfast
They serve hot from the menu and the cold dishes are available as buffet spread. Basically you could get almost anything under the sun. I went with some Poha and Vada Pav while my friend experimented with some new international delicacies.
The Food was all tasty and service equally good. You could see about 15-20 waiters (yes!) in fresh white dress roaming in the restaurant helping the customers. It was totally new to me to see so many people inside the restaurant.
Executive Lounge
I'm a great fan of lounges, be it an airport lounge or an executive lounge in a hotel. I've had very good experience in almost every lounge I had been to, so I had similar expectations. But they disappointed me!
The initial welcome was good and we were offered two plates of tiny starters and some tea/coffee. They did a refill once and then no one turned up after that, even after 30 mins.
From the response, I assume that they discourage further refill or maybe they want us to pay for something from menu.
I did check reviews of the lounge later on Tripadvisor and found a bunch of angry customers there as well. It's quite shocking to see a big property making such huge mistakes.
So, better don't keep high expectations like other Marriott properties. The starters don't taste great either. You're better off skipping the visit to lounge!
Bottomline
Cardexpert Hotel Rating: 4.6/5
Except the lounge part, it's an amazing property and suits good for both business & leisure travellers. Having visited the nearby Taj Mahal Palace the same week, I would still say that the Oberoi is better in many aspects like relatively quiet atmosphere, modern interiors and less touristy.
The quick access to marine drive is the greatest advantage of the hotel. Morning & evening walk along the marine drive with the Naturals ice cream (a good suggestion by Abhishek Roy) was memorable .
Overall this stay got me a lot of new experiences that started with a surprise meet & greet, a ride in Merc, dedicated executive with in-room check-in, tasty food and an amazing location.
That's the kind of experience I wish to enjoy for using the right credit card, in this case it is American Express Platinum Travel Card 🙂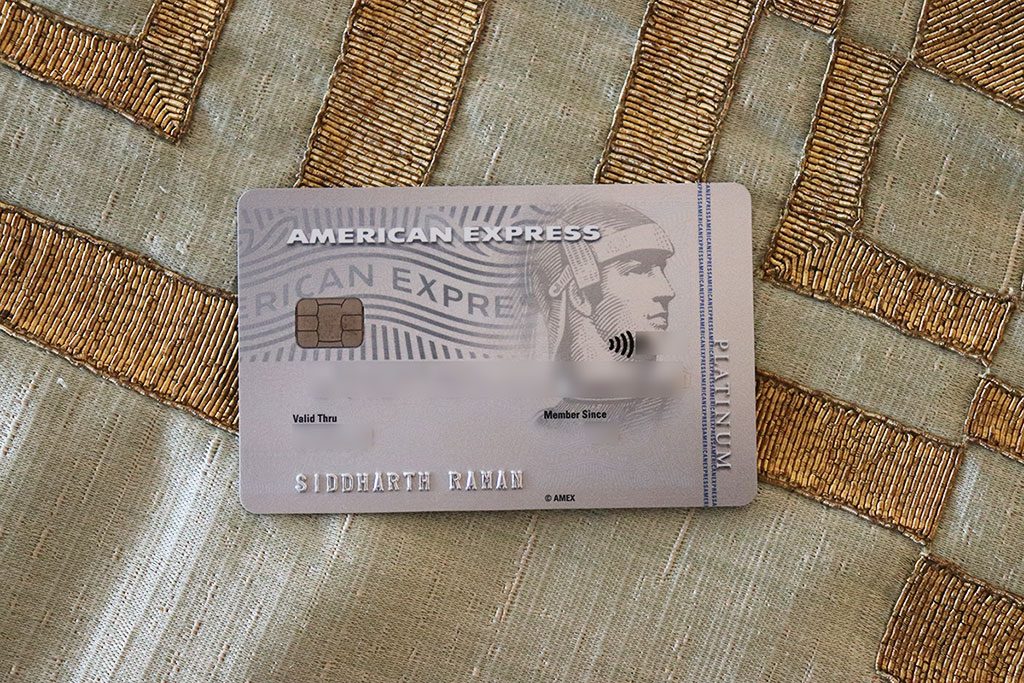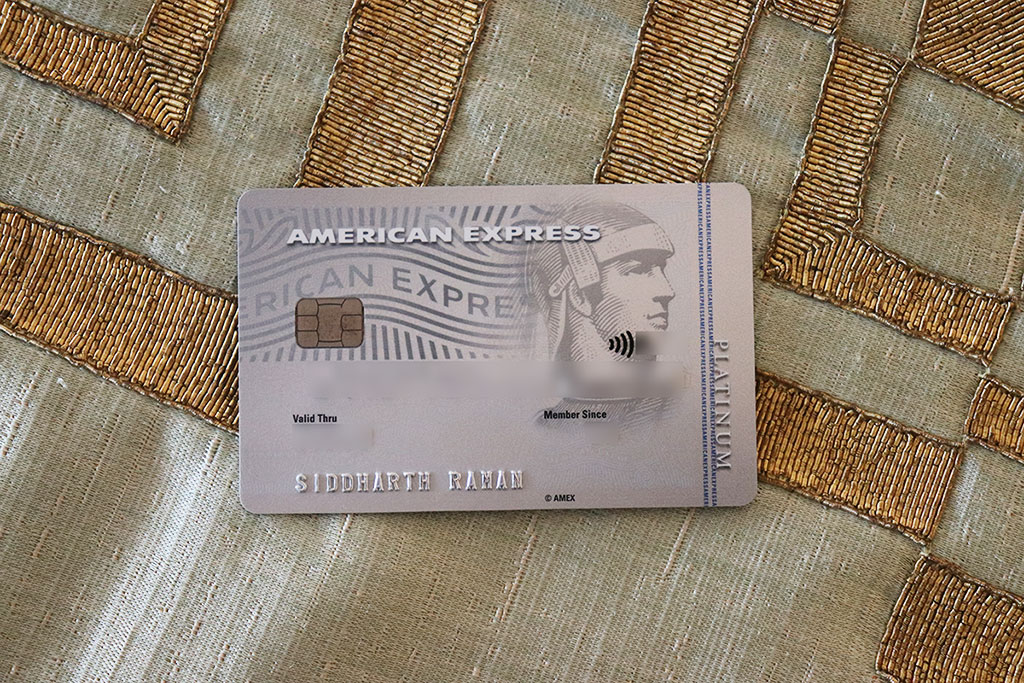 I'm so thankful to American Express for travel voucher promos and I wish they keep sending those in future as well, just like they did for 2019 Diwali. Incase if you're not into Amex network, here are some of the cards worth considering,
Have you gone through these kind of experiences during any of your hotel stays? Feel free to share them in the comments below.