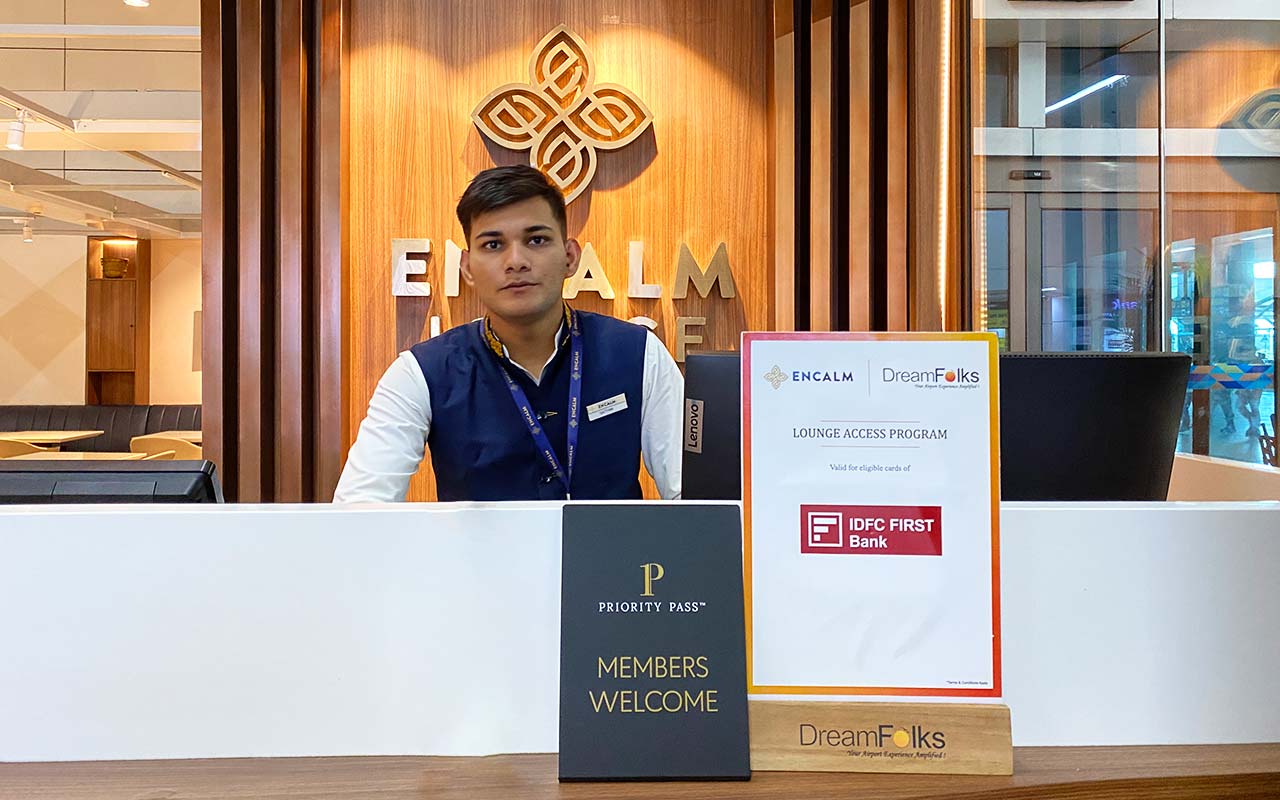 New Delhi's Indira Gandhi International Airport had arrivals lounge in the past which no one cared because they were hardly of any use to anyone as they used to serve few biscuits along with tea/coffee in a compact lounge when I previously visited them about 5 yrs back.
But now with the all new Encalm lounge at the arrivals level at Delhi T3, we can experience regular lounge food and ambience infact lot better than any other departure lounge for that matter. Here's everything you need to know about this new Encalm lounge at Delhi T3 arrivals. 
Overview
| | |
| --- | --- |
| Type | Arrivals Lounge |
| Card accepted | Priority Pass & IDFC Cards |
| Location | T3 Arrivals |
| Plug points | Yes |
| Ambiance | Beautiful interiors with dining & lounge space |
| Food options | Tasty food (a-la-carte) |
One of the best airport lounge in the country with a-la-carte dining options which might make you feel privileged like those of Amex lounges in Mumbai & Delhi.
Location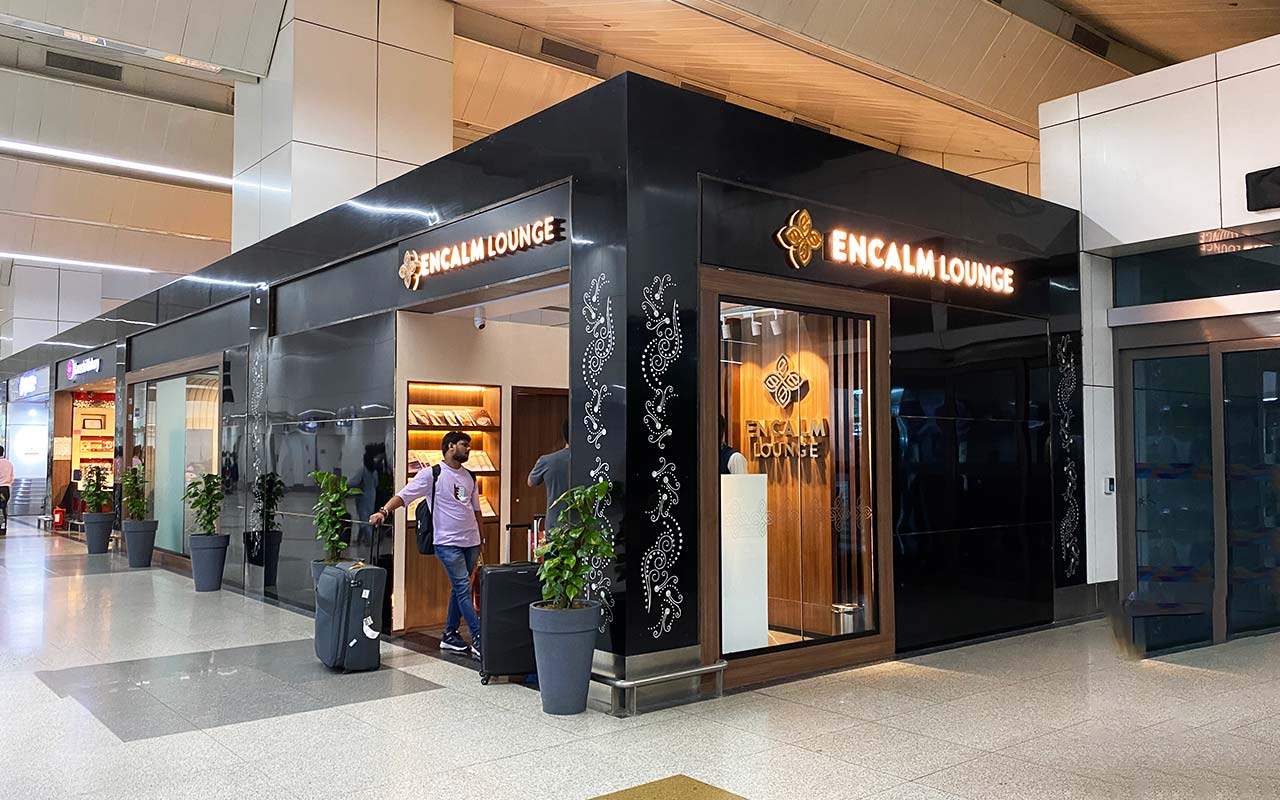 It's located in the arrivals level after baggage pick up area. Ideally, post arrivals you would turn right and go for taxi, however if you need to access the lounge, you'll need to turn left and walk few mins to spot the encalm lounge on the right.
I've availed the meet & greet service during this trip so fortunately finding the lounge was easy, as meet and greet is also being handled by Encalm. 
Access
Priority Pass
IDFC First credit and debit cards (premium variants)
I used my IDFC First wealth credit card to get access to the lounge. It's quite surprising to see that IDFC is taking steps to this level to give access to arrival lounges.
While I'm guessing that only wealth/private cards are accepted, I'm unsure if other cards would go through, as the guys in lounge were not sure either.
That aside, remember that only few priority pass cards are not chargeable for swipes in India, like the one issued by HDFC Infinia.
Seating & interiors
It was such a cool place. The interiors with bright dining tables and proper seating arrangements looked beautiful & luxurious.
I'm happy that plaza premium lounges are out of business at most airports in India, as I personally feel that their interior design is so dull and monotonous across the globe.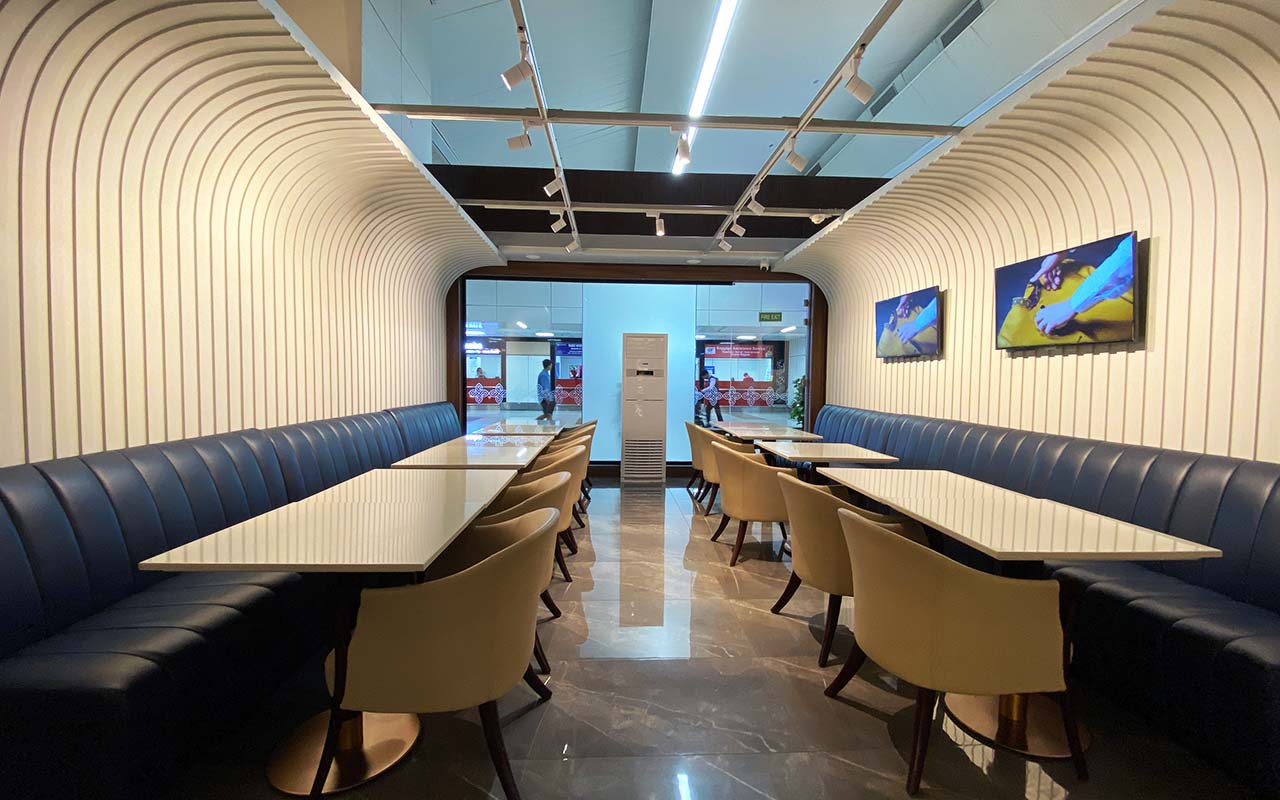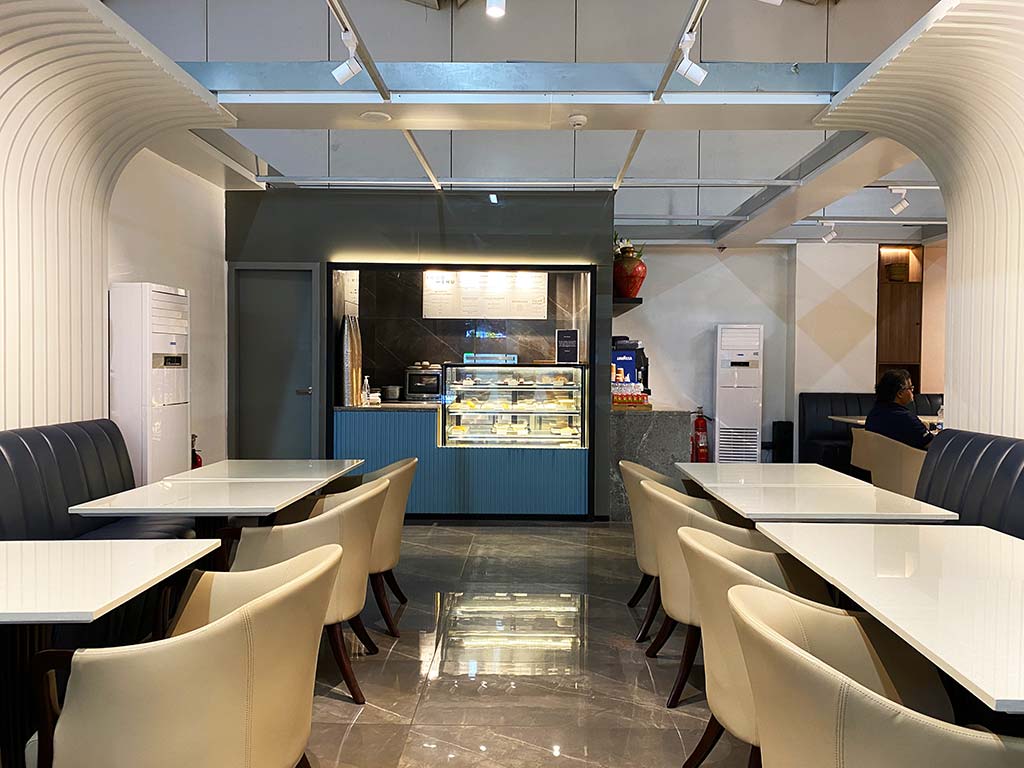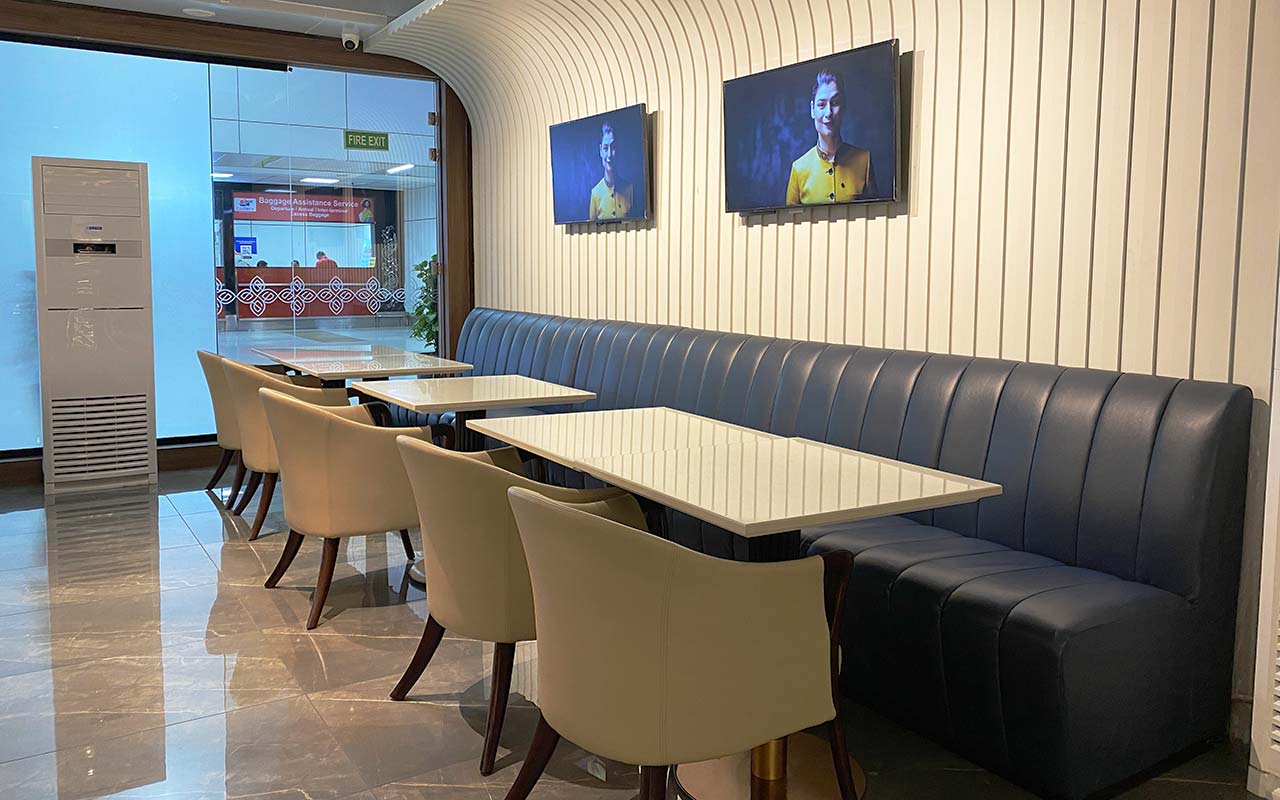 By the time I was there, I hardly saw 4 people in the lounge while it can easily accommodate 40+. It's certainly a luxury these days to see lounges running at low capacity. 
But I'm not expecting it to remain the way it is. Only matter of time until it gets crowded.
Food
They had some snack & main course options, along with a dessert. I tried samosa & Phirni and they tasted so delicious. Here are some pics of the food options and more.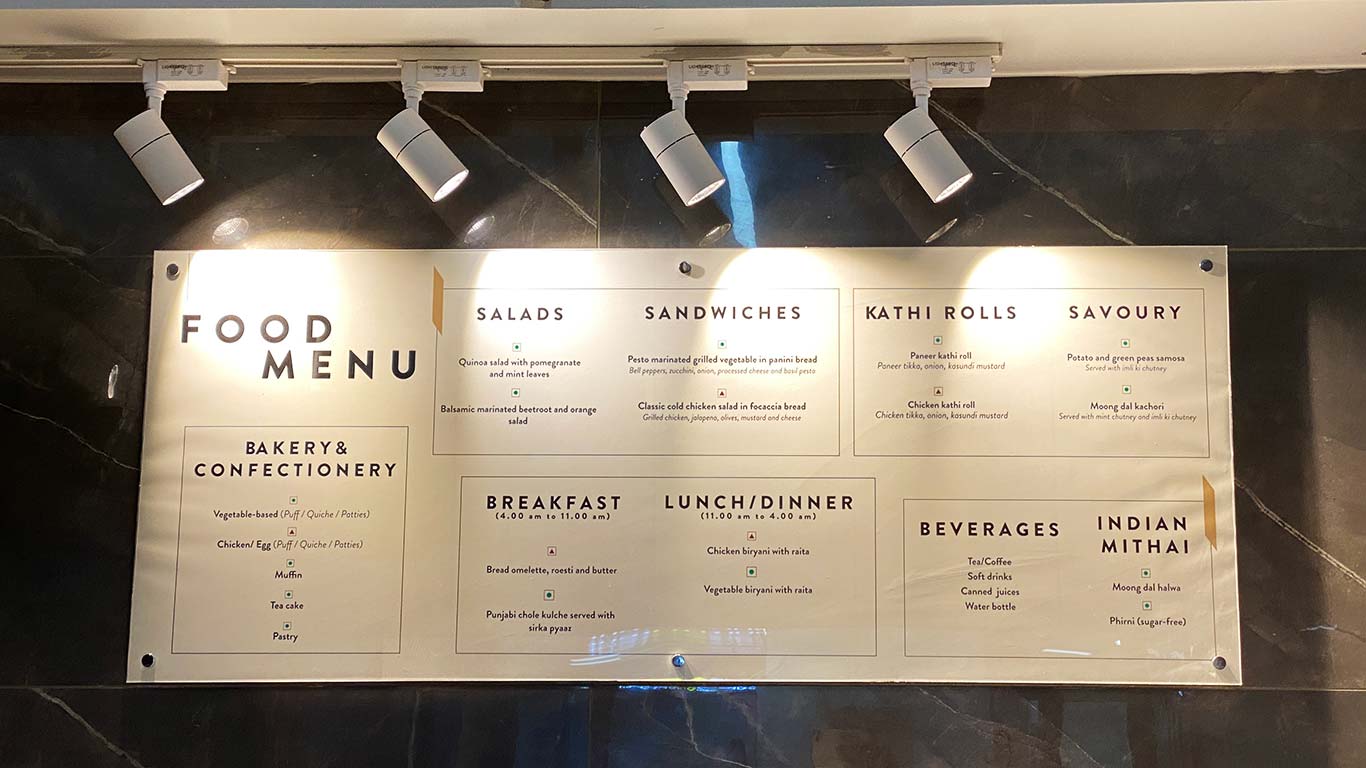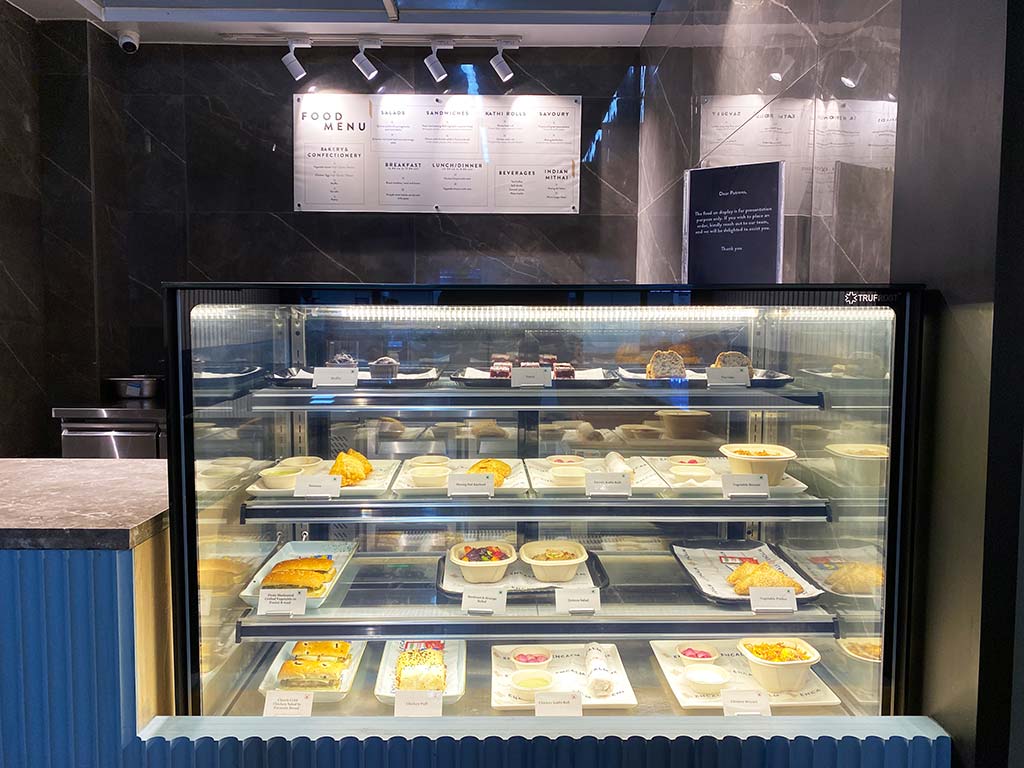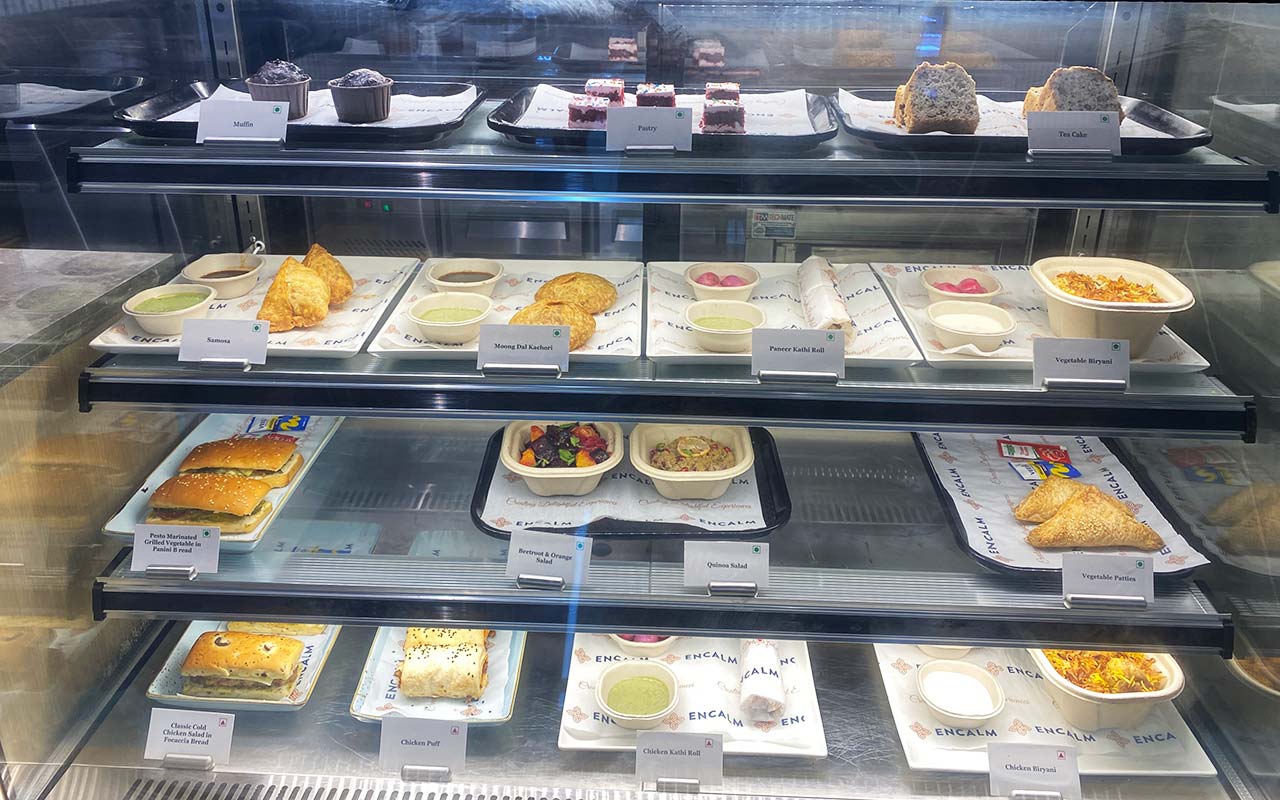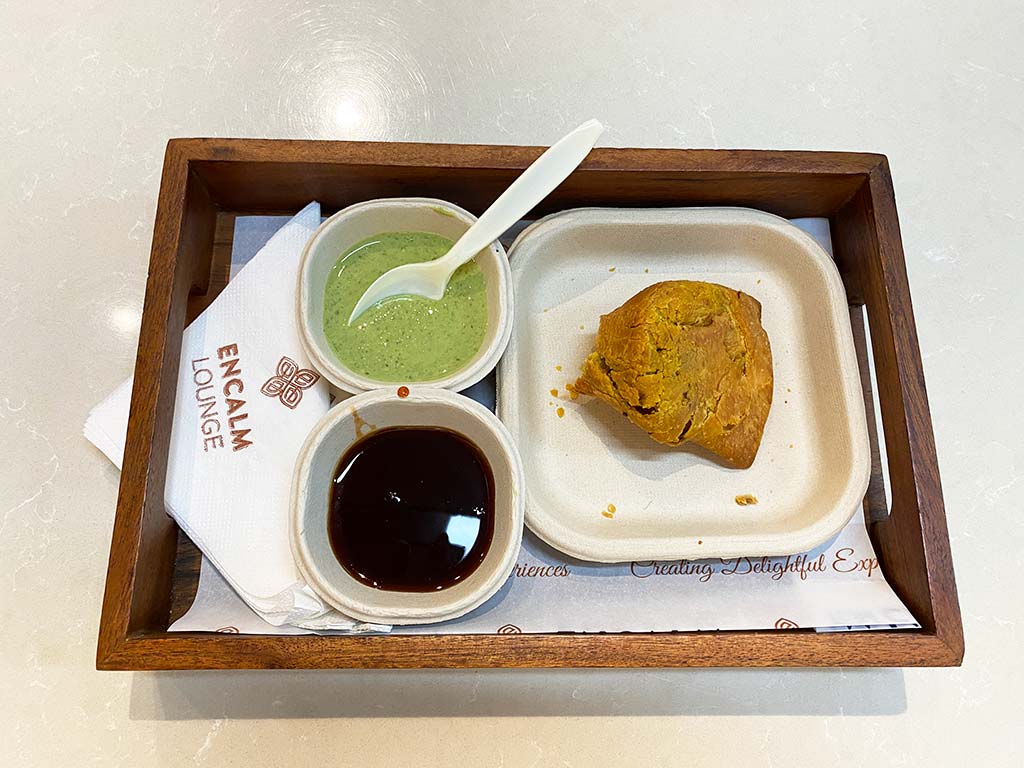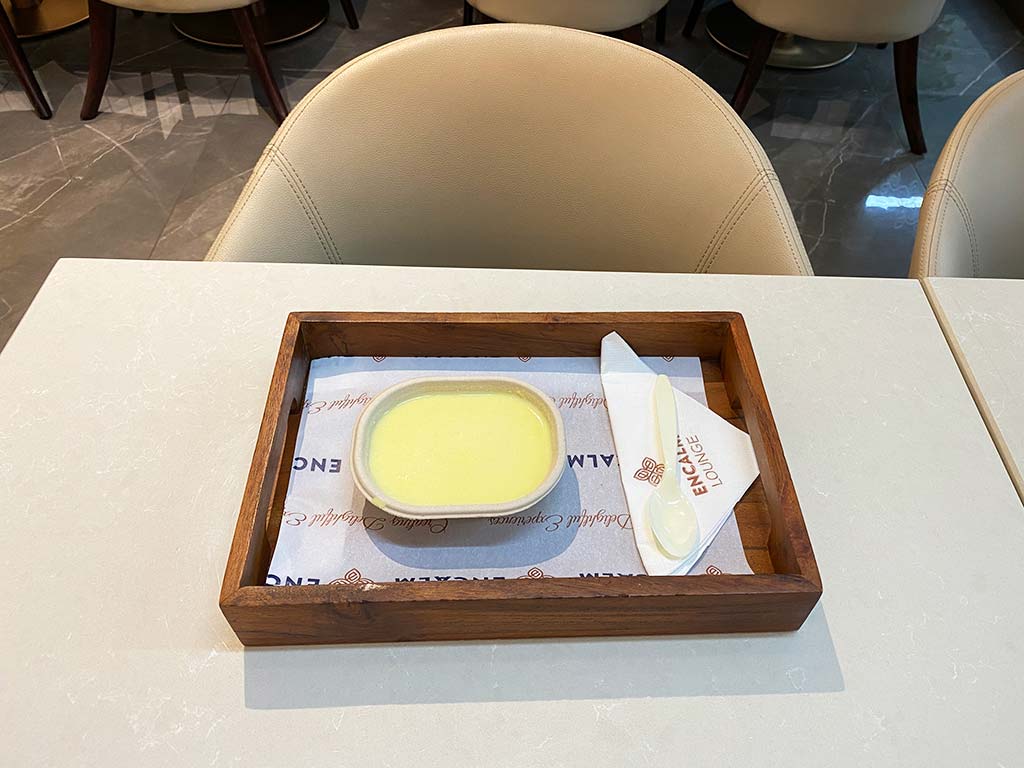 Bottomline
I felt that I've visited an amazing airport lounge after a long time. It was more like 080 lounge at bangalore except that there is no crowd here. The food and service are top notch and so it's obvious that it's now one of the best lounges I've been to in the country.
And glad to see that IDFC Wealth Credit Card is having some unique benefits now.
Have you been to the Encalm arrivals lounge at Delhi T3? Feel free to share your experiences in the comments below.