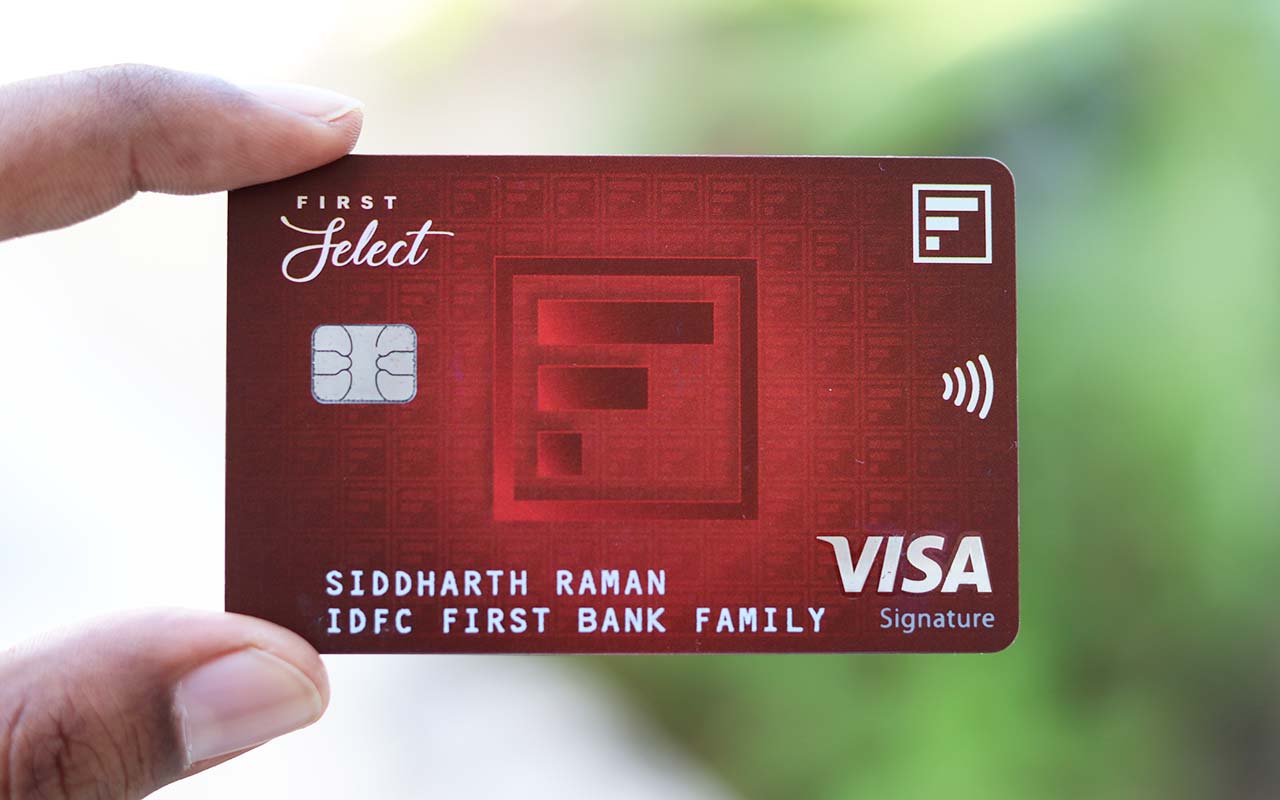 IDFC First Select Credit Card is a semi-premium credit card issued on Visa Signature platform and is positioned above IDFC Classic Credit Card & below IDFC Wealth Credit Card.
While it used to be a wonderful product when it was initially launched, it lost it's credibility post the recent devaluation, but it's still a worthy card to hold for few reasons. Here's everything you need to know,
Overview
| | |
| --- | --- |
| Type | Semi-Premium Credit Card |
| Reward Rate | 0.6% – 2% |
| Annual Fee | Lifetime Free |
| Best for | Airport / Railway lounge access |
| USP | Complimentary Roadside Assistance Service |
While the card is portrayed as a premium card by the Bank, I wouldn't call it so. It's more of an entry-level card but with the ability to serve as a premium credit card if the spends are higher.

Fees
| | |
| --- | --- |
| Joining / Renewal Fee | Lifetime Free |
| Welcome Benefit | 500 INR voucher |
Welcome voucher worth 500 INR on spending >=15,000 INR within 90 days of card generation.
The advantage of this card is obviously the "Lifetime Free" benefit which comes with all the privileges. But don't forget the truth about lifetime free credit cards.
Design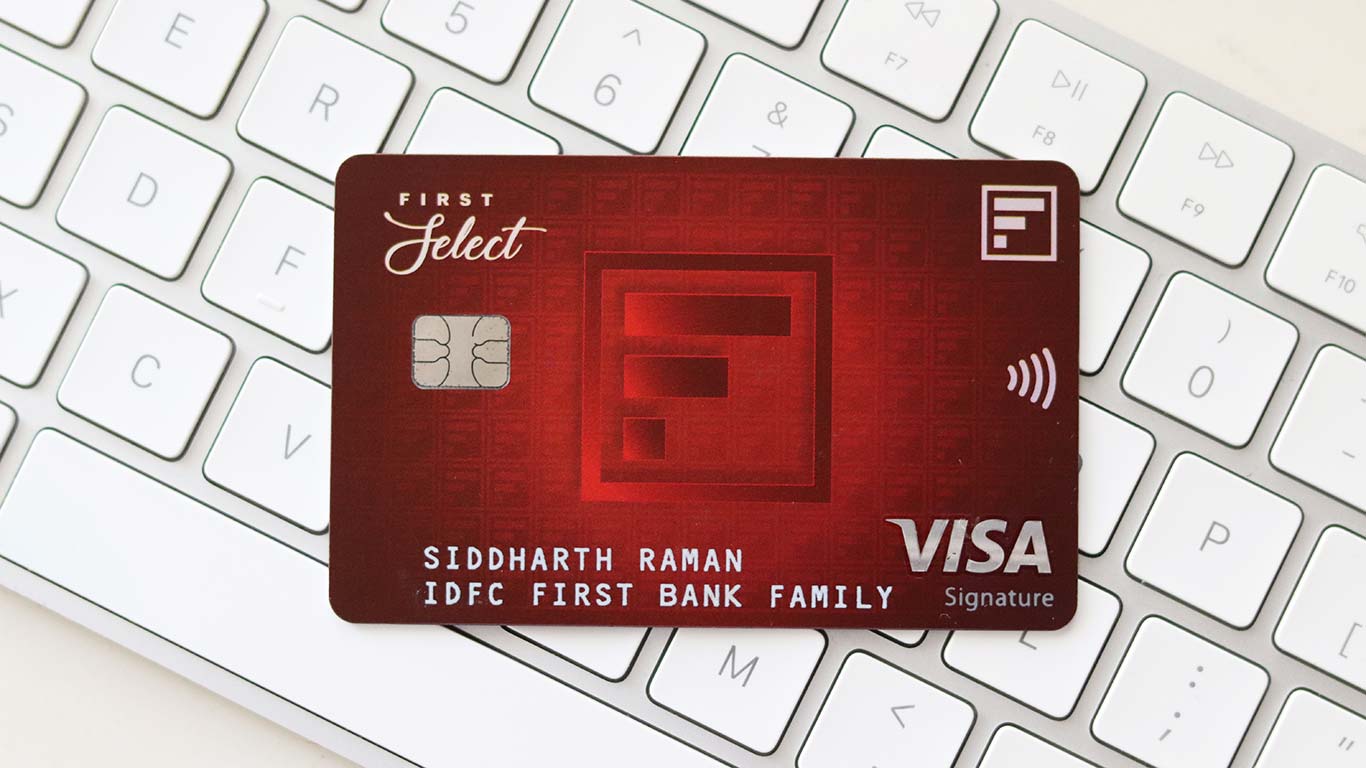 It's a neat & simple design in deep red colour, which is also the bank's brand colour.
While it looks good, I wish they had a different design for the Select Credit card as it looks almost same as the IDFC Signature debit card with which I used to get confused once in a while.
Rewards
| SPEND TYPE | REWARDS | REWARD RATE |
| --- | --- | --- |
| Offline Spends | 3 RP / 125 INR (3X) | 0.6% |
| Online Spends | 6 RP / 125 INR (6X) | 1.2% |
| Spends >25K (per stmt) | 10 RP / 125 INR (10X) | 2% |
| Spends on Birthday | 10 RP / 125 INR (10X) | 2% |
1 Reward Point = 0.25 INR
Redemption Charges: 99 INR+GST (from 1st Oct 2022)
Rewards don't expire
IDFC has added quite a lot of restrictions lately to the rewards program. Looking at the trend, they would probably add more to it in the coming months.
Terms & Conditions:
Rewards not applicable on Fuel, Insurance & EMI transactions
Rental txn's will accrue 3X rewards (0.6%) only and will not be used for 10X calculations.
Meanwhile, this is not the card if you want to charge beyond your credit limit in a month, as that will lead to red flags.
Lounge Access
| ACCESS TYPE | Access Via | Limits |
| --- | --- | --- |
| Domestic Airport Lounges | Visa | 4/Qtr |
| Domestic Railway Lounges | Visa | 4/Qtr |
| International Lounges | Nil | Nil |
While airport lounge access is quite common, here with IDFC Select Credit Card you also get access to the Railway lounges.
Moreover, as these days HDFC entry-level & premium cards are no longer supported at most airport lounges except the metros, its better to have multiple credit cards in your wallet that gives lounge access.
Other Benefits
Complimentary Road Side Assistance(RSA) worth ₹1,399
Revolving Interest Rate: Relatively lower interest rate compared to other banks, usually 20% – 24% p.a. (I got 22% p.a. ROI)
Buy 1 Get 1 Movie Benefit: Upto Rs.250 per ticket via Paytm Movies.
Forex Markup Fee: 1.99% + GST
Complimentary roadside assistance is one of the unique feature on this credit card. It maybe useful at times, for ex, to jump start your car on breakdown.
Revolving interest rate is one of the key benefit of the issuer but I hardly see anyone taking advantage of it, maybe the reason is that those who need a low interest rate are not getting it.
Getting the Card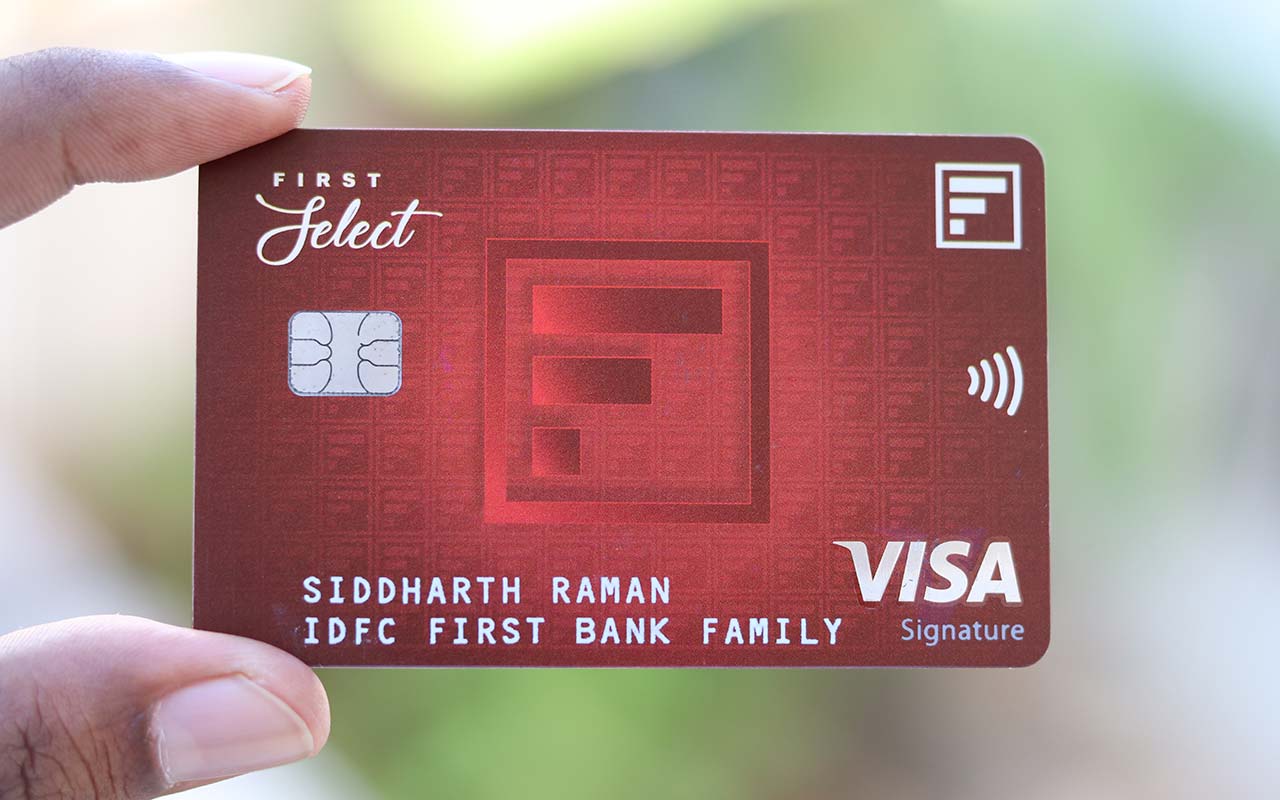 Eligibility: IDFC Select Ac (or) Other bank credit card with ~1.5L limit
Apply online (Instant approval)
Fresh Card: If you've about ~1.5L credit limit on other bank credit cards, you can apply for the IDFC credit card online and you may likely be eligible for the select variant. If eligible, you can get the virtual card ready for use in matter of minutes.
If you've higher limits on other credit cards, you might get approved for the wealth credit card directly, which comes with lot more benefits.

Upgrade: If you've IDFC Classic/Millennia Cards with a low limit, you'll first need to increase your credit limit and then request for an upgrade.
If you're looking for even more information, do check out the hands-on experience with IDFC select credit card article by Satish.
Bottomline
Cardexpert Rating: 4/5 (for this segment)
While the IDFC select credit card is of less use in 2022 as we've lucrative cashback cards around, it still makes sense to hold one for its benefits, as it gives complimentary access to airport & railway lounges.
Further, IDFC First Bank also runs very good targeted promotions like this one: 6000 bonus points on spends & this one: 10,000 bonus points on spends.
Overall you get a Lifetime Free Credit Card with ongoing benefits, targeted offers and decent rewards especially if you've high spends.
Do you have IDFC First Select Credit Card? Feel free to share your thoughts in the comments below.