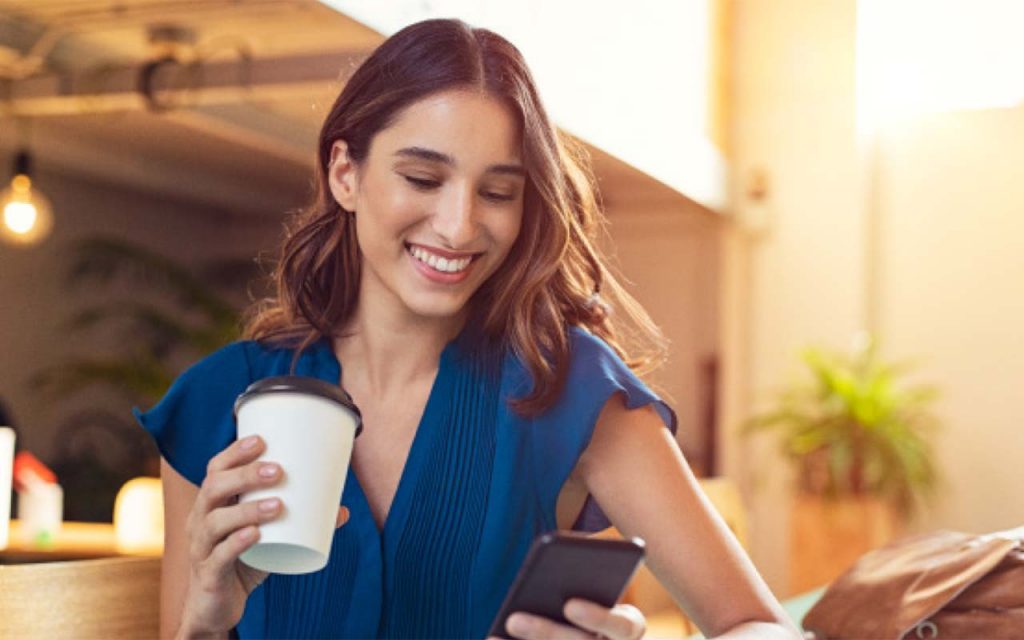 American Express has come up with a new targeted spend linked offer for Sep 2022 with vouchers upto 1,500 INR on spends. This is an un-expected promo targeted to select credit card holders, maybe to encourage them to spend more. Here are all the details you need to know,
Offer Details
| | |
| --- | --- |
| Offer | Spend Rs.X and get Rs.Y voucher |
| Offer type | Targeted |
| Spend type | Any |
| Offer 1 | Spend 10K & get Rs.500 voucher (Reward rate: 5%) |
| Offer 2 | Spend 25K & get Rs.1,500 voucher (Reward rate: 6%) |
| Offer period | 17th Sep – 17th Oct 2022 |
| Fulfilment | 31st Jan 2023 |
Additional T&C:
Spends on Primary card only. Supp. card spends will not be considered.
Choice of eVouchers: Amazon, BigBasket, Croma, Flipkart, Myntra or Swiggy
Promo code will be valid for a period of 30 days from the date of issuance.
Enrolment not required.
Eligible cards: Gold charge, MRCC, Plat Reserve, Plat Travel
It's interesting to note that both this offer and the recently received Kotak cashback offer doesn't consider supp. cards spends.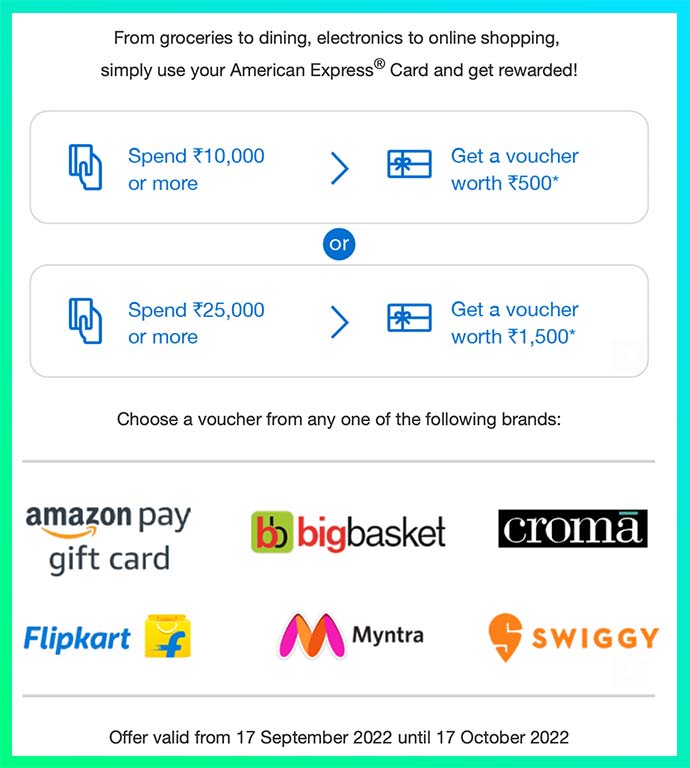 Anyway, if you've received the offer, Congrats, that's a nice 6% savings!
If you've not received the offer, it's likely because you have other American Express Credit Cards which may get a better offer in the coming week.
I've not received the offer but I see that someone I know have received one. It's a rarely used card so I think that answers the reason why some have got this offer.
It also means most would not have received the offer!
Bottomline
It's interesting to see that American Express India has rolled out a small but a rewarding offer to select cardholders just before pushing their grand (hope so) Diwali offer of the year.
The offer period also makes it clear that this is not the Diwali offer targeted to these cardholders. So don't loose hope yet. 😉
And if you're wondering when Amex is going to take new applications, well, "next week" is what I hear, every week. Let's see!
Have you received any Amex spend linked offers this week? Feel free to share your thoughts in the comments below.