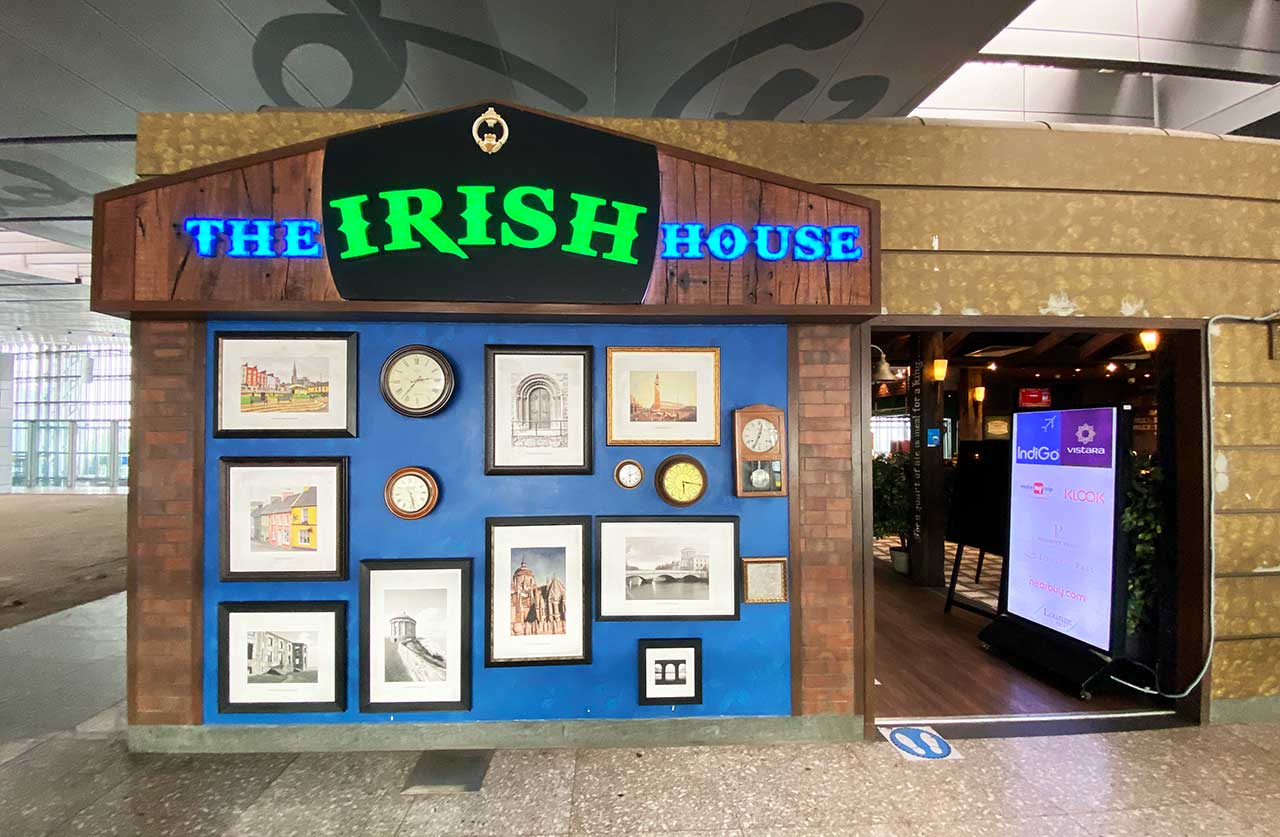 If you're a business class traveller flying out of Kolkata and don't prefer crowded lounges, you're fortunate to have a premium airport lounge. I recently accessed this newly opened lounge and here's a quick look into the same.
Overview
| | |
| --- | --- |
| Type | Premium Airport Lounge |
| Card accepted | Priority Pass & business passengers |
| Location | Follow lounge signboard & take left from TFS lounge |
| Plug points | Yes |
| Ambiance | Beautiful interiors & spacious |
| Food options | Decent food spread |
This is the best airport lounge at Kolkata Airport. So as long as you're able to access this lounge, you should be avoiding the other crowded TFS lounge.
Location
Most sign boards would take you to the other lounge that's named as: Travel Club Lounge. Fortunately The Irish House is also located in the same floor.
Just follow the sign boards that take you to the entrance of the Travel Club Lounge, then take left, walk few steps and you should be able to find The Irish House on the right.
Check-in
I used my Priority Pass that I received with HDFC Infinia credit card to get access to this lounge. If you're wondering what else can get you access to the lounge, here's a quick look at it,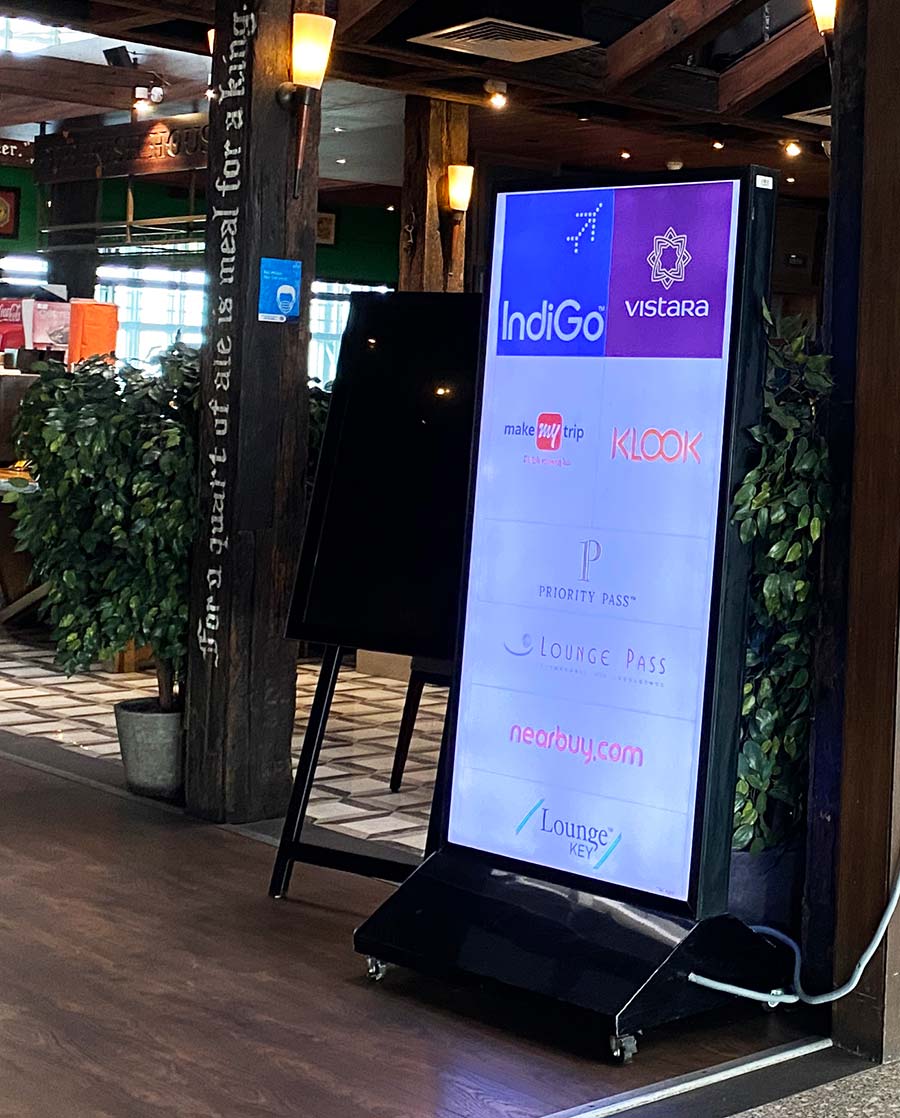 From what I've noticed, the lounge is accessed by business class travellers and Airline crew most of the time. As the airside is shared both by domestic and international passengers, I saw an international flight crew in the lounge.
I was also surprised to see someone use lounge key membership (foreign credit card) to access the lounge.
Seating & Interiors
The lounge has proper dining tables, lounge seats and then some comfy green lounge chairs that looks so beautiful. Here are some lovely pics for your eyes: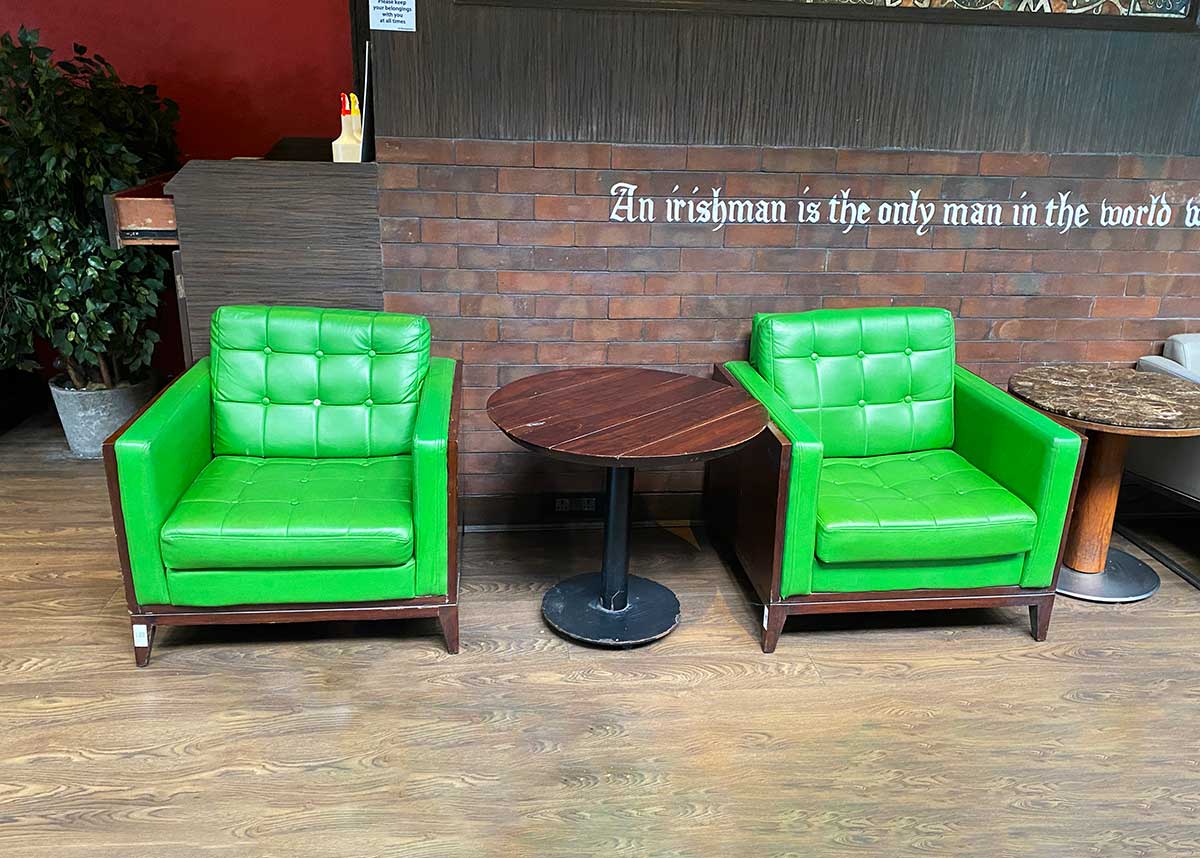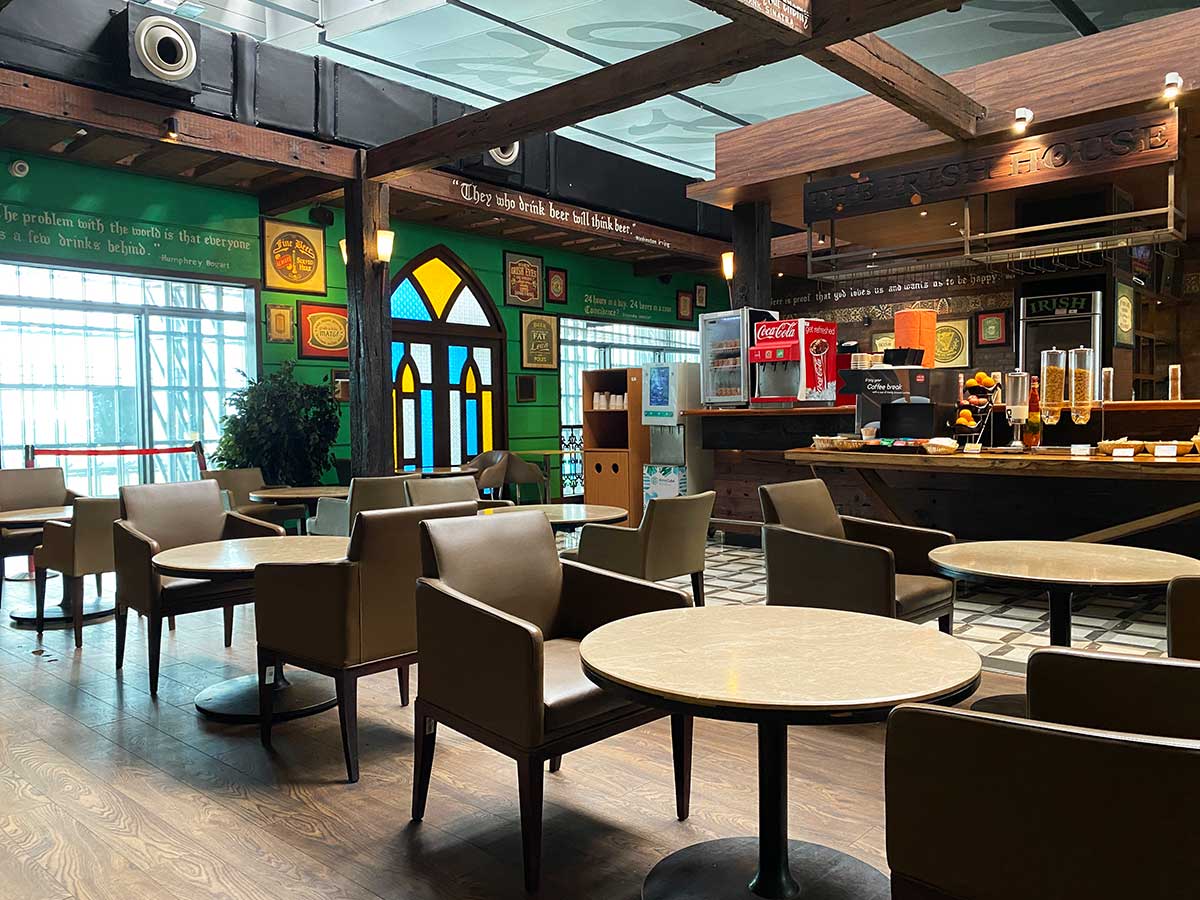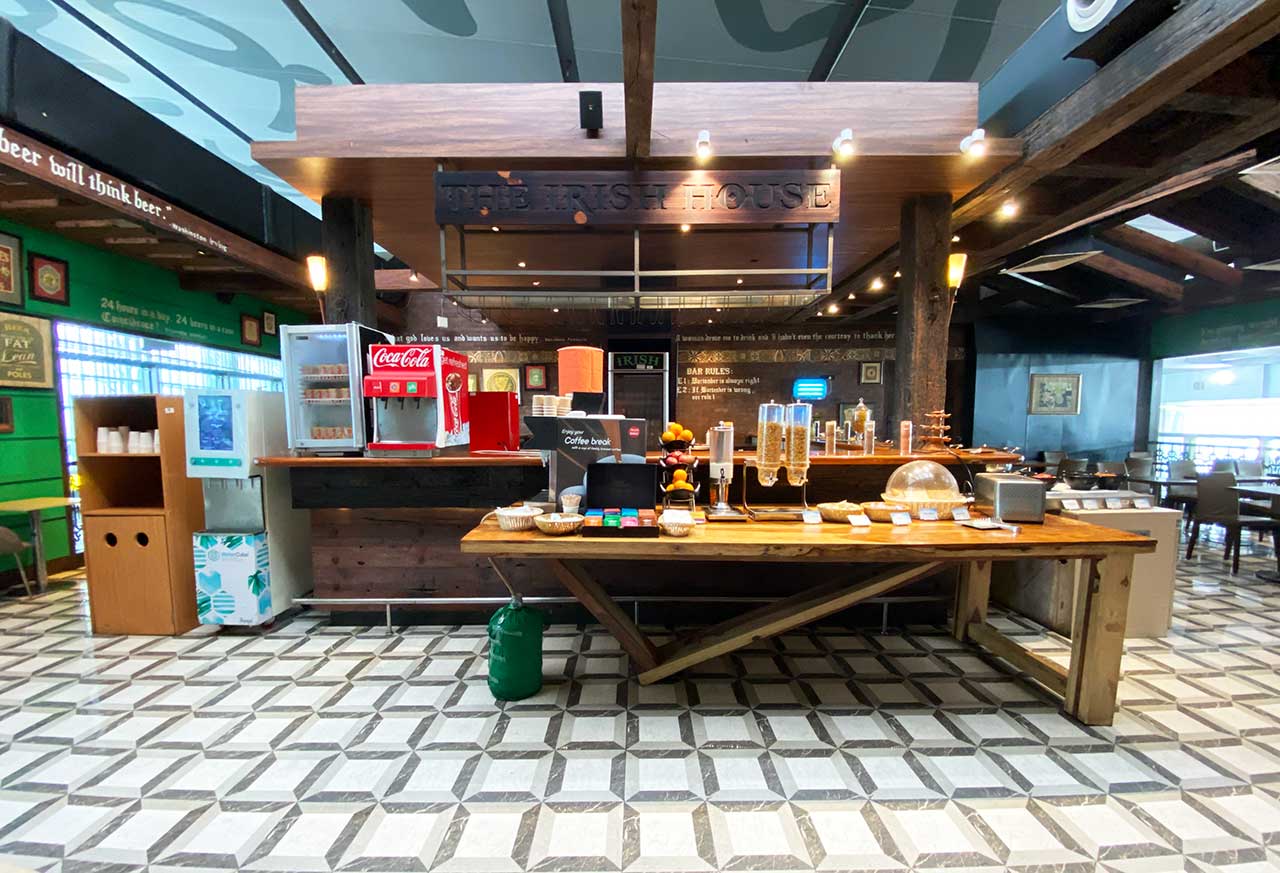 Food
The food spread is almost same as what I saw at the other lounge the same day, except that here the stock is full and look clean. Additionally, there was also someone nearby to help you with whatever you need.
Taste is quite good and that Uttapam was truly delicious, so much so that I went for 3 rounds. It's good to see south Indian dishes tasting well here. The Idly though is nowhere good across north/east India (even in hotels).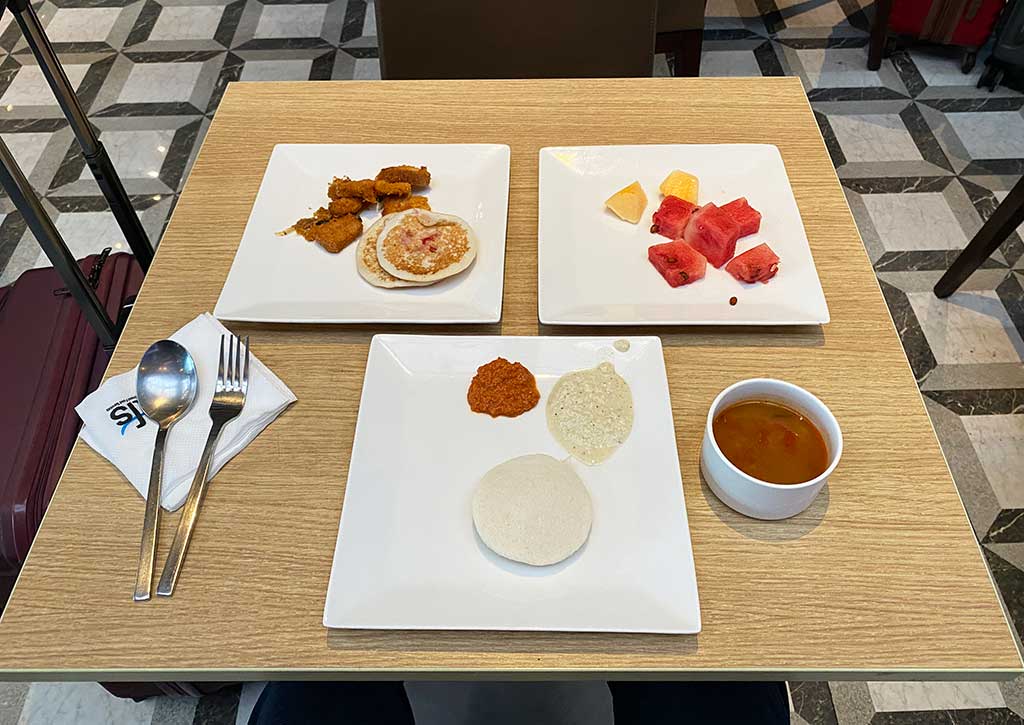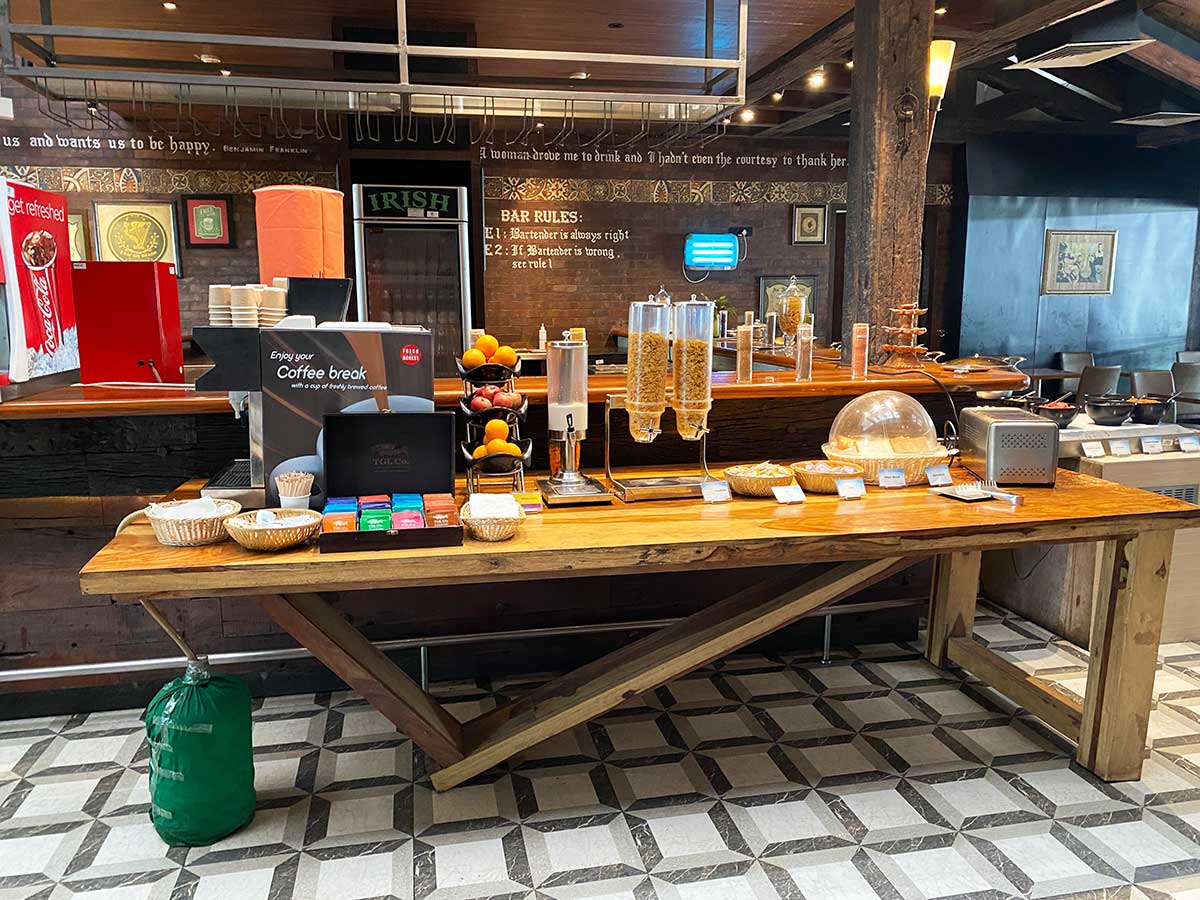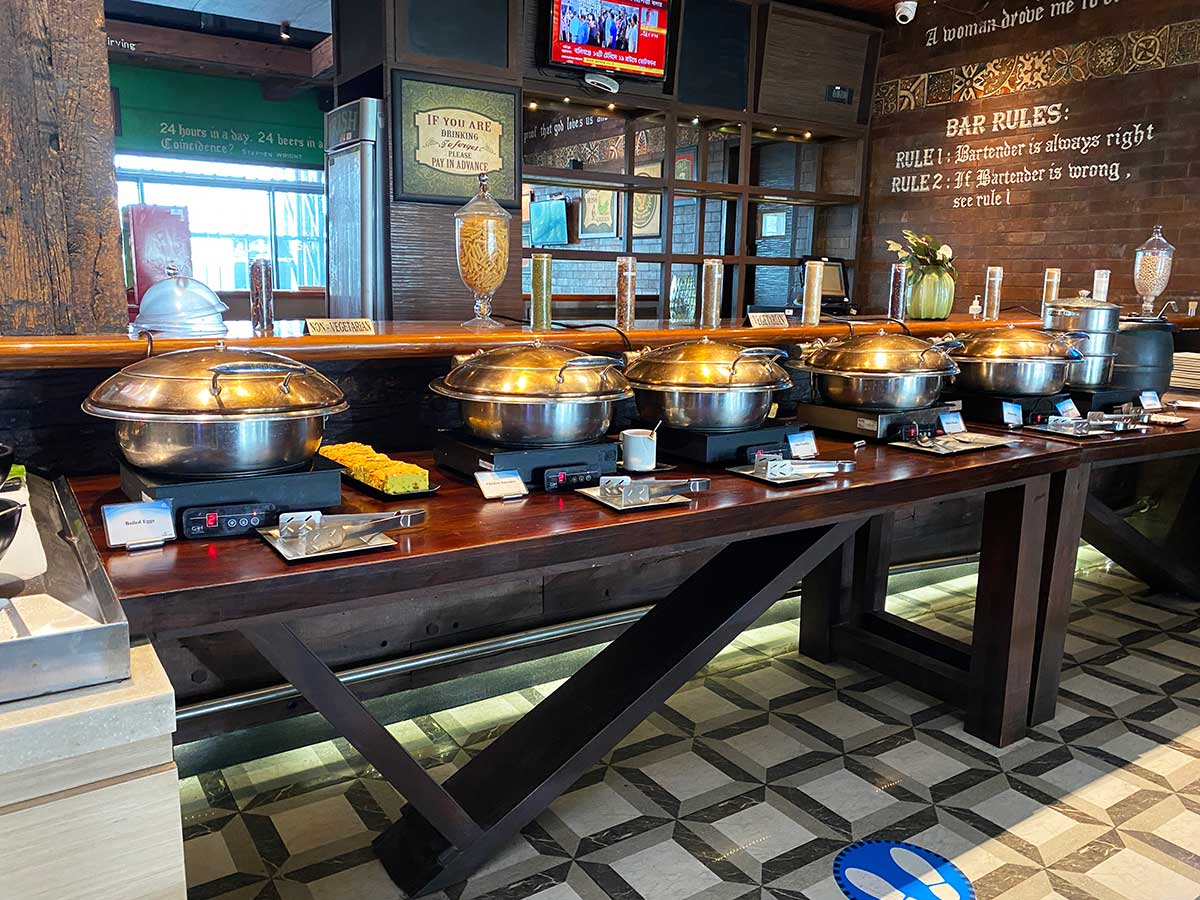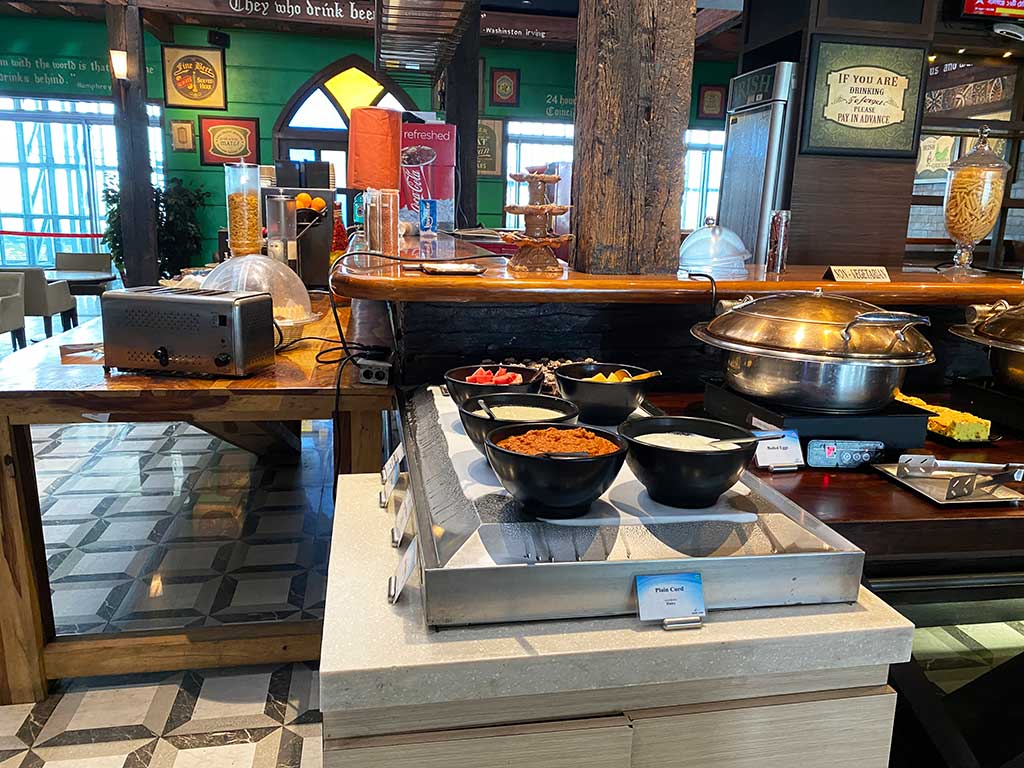 Bottom line
After Bangalore, I'm happy to see a dedicated lounge at Kolkata airport for premium travellers. This one does make it to one of the best airport lounges in India to spend some time in.
Though, there is one thing you need to keep in mind, which is, it opens only by 8am. This was the reason why I had to waste some time with the crowd at the other travel club lounge before I finally moved to this one, as soon as it opened.
So if you wish to access this lounge, you can't take an early morning flight!
Have you been to the newly opened Kolkata airport Lounge? Feel free to share your experiences in the comments below.