Earlier, Bangalore airport had two lounges at domestic departures: Plaza Premium and the beautiful Above Ground Levell lounge which I used consider to be the best airport lounge in India accessible via cards.
As of Feb 2021, the Above Ground Levell lounge is gone (may come back in different form) and currently we only have one lounge named "BLR Domestic Lounge".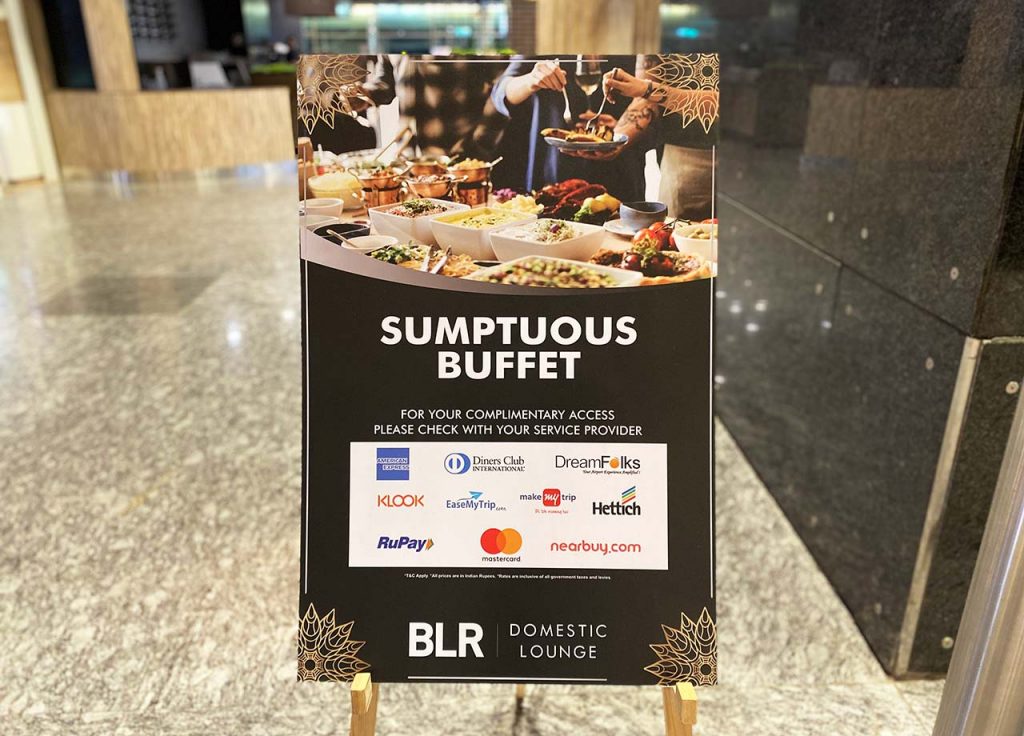 Location: The BLR domestic lounge is nothing but the renamed Plaza Premium Lounge and you should see the signage as soon as you pass the security.
The lounge is big enough to handle the crowd that the Bangalore Airport sees and as a development they have a separate business class section to it as well. Here's a quick look into the lounge,
Common Area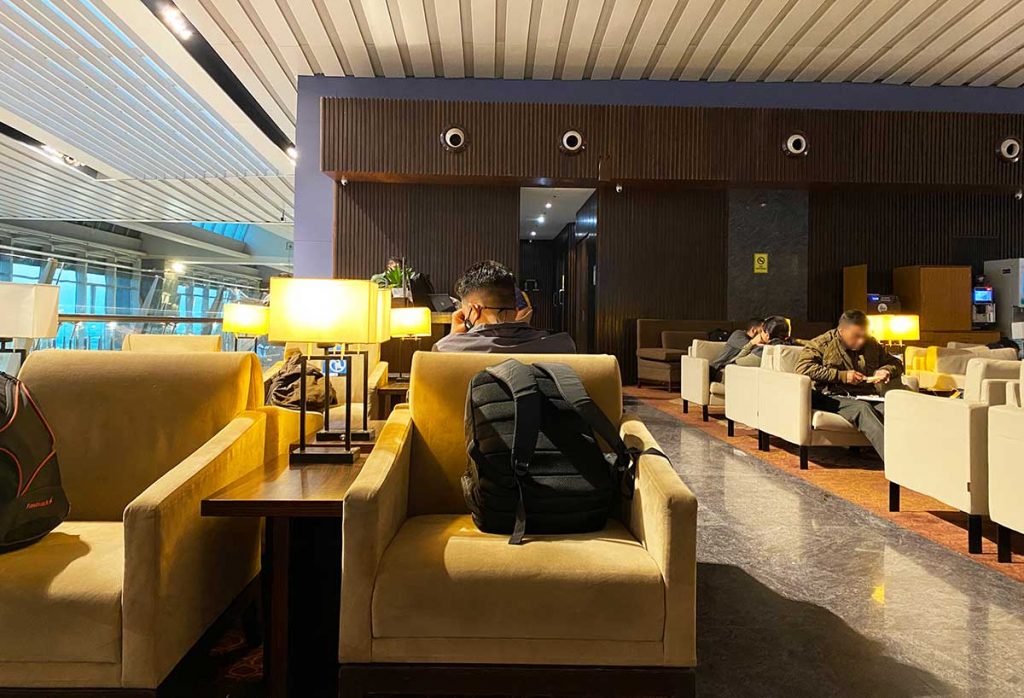 Accessible via: most credit/debit cards
You get very good seating area spread across the lounge and as per Covid protocol the middle seat is left empty.
If you don't need food or done with it and need some peaceful time, you may move to the other side of the lounge, which they usually open when the main area gets crowded.
Nothing much changed here when it comes to interiors as the setup is almost same as the previous Plaza Premium lounge.
Business Class Section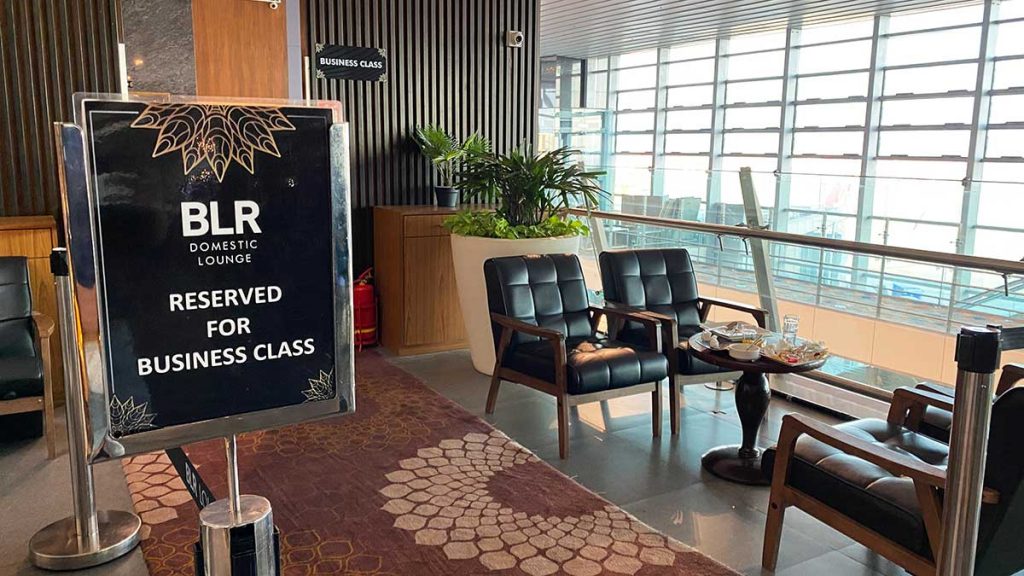 Accessible via: Business Class tickets only
Fortunately it also has a separate business class section dedicated for business class travellers. I had the opportunity to explore this section as I was flying Vistara Business Class from Bangalore to Delhi by early Feb 2021.
The business class section is located at one end of the lounge with good proximity to the buffet area.
The business class section is compact but with good interiors it looks decent for the load it has. It could hold about ~15 at a time and while I was there it had about 33% occupancy.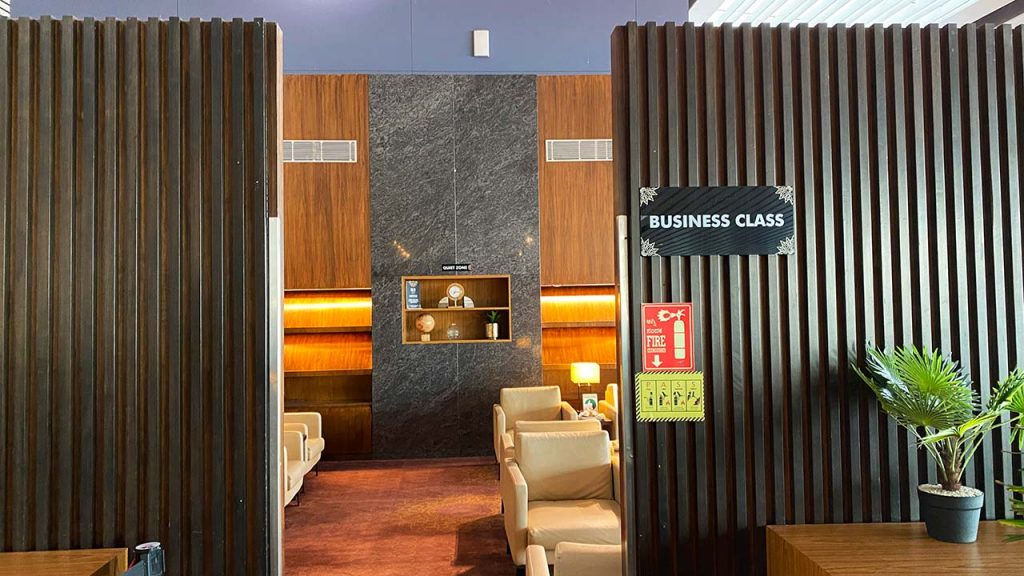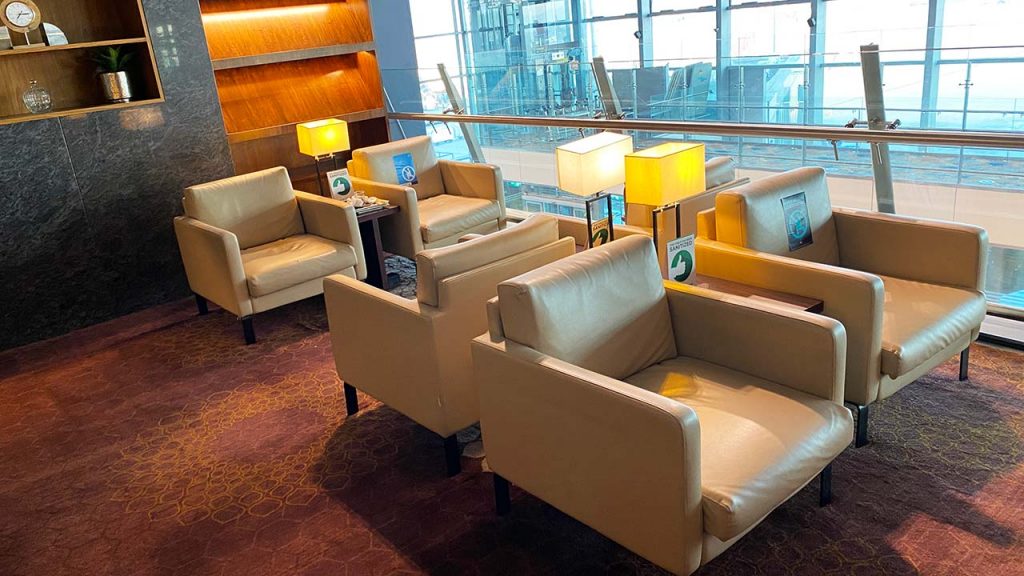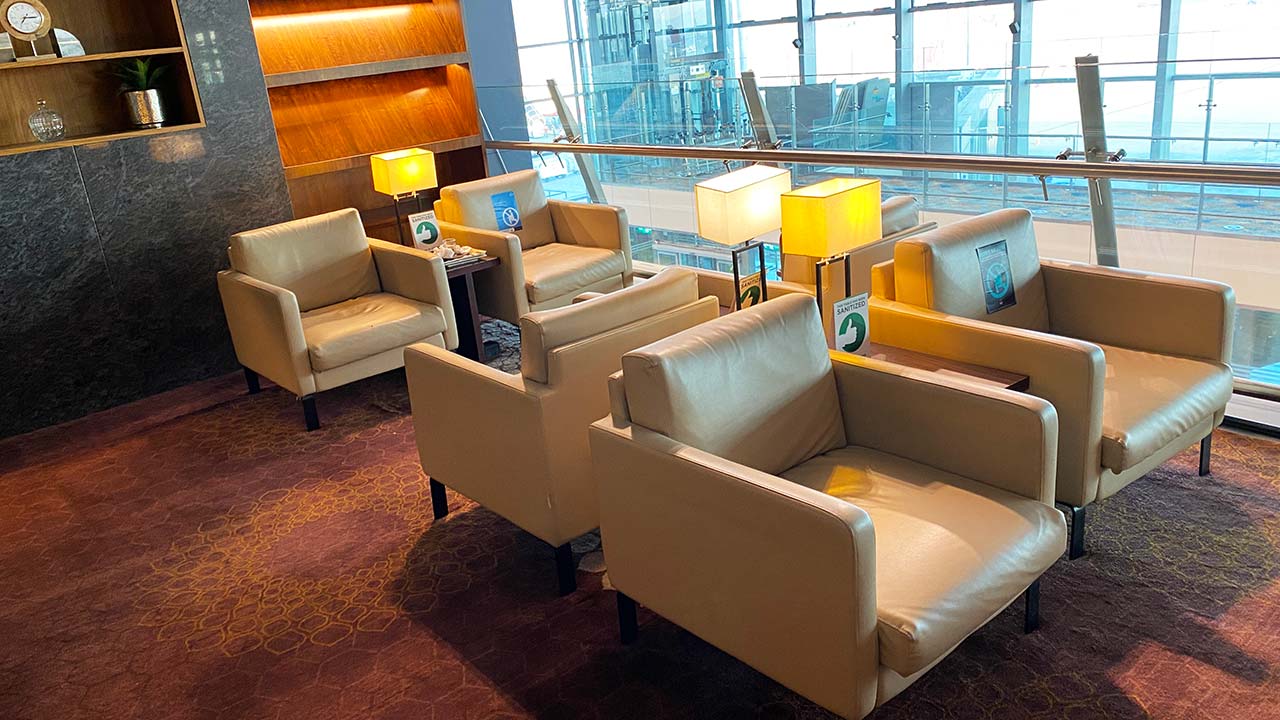 Overall you can't expect much here, but you get: less noisy lounge area, privacy & no crowd. That is all a business class traveller needs. So it fulfils the purpose but nothing more.
Bottomline
Overall its a good lounge for the footfalls it sees now. But it seems to get bit crowded at times as I saw 10+ in queue at front desk while I was leaving the lounge, not bad I should say if we compare it with the Delhi lounge.
Cardexpert Rating: 4.2/5 [yasr_overall_rating]
I don't usually visit this lounge in the past (2016-12018) when it used to exist as plaza premium because the Above Ground Levell lounge was not something one would wish to miss.
But this time I had no choice, yet its good to see the lounge in new form with business class section. I wish the other lounge re-opens soon with similar setup as before – I miss those spacious interiors, recliners, massive food spread, etc.
Have you been to the BLR domestic airport lounge in its current form? Feel free to share your thoughts in the comments below.