I recently had a chance to fly Thai Airways Business Class from Bangkok to Ho Chi Minh City which gave me access to the Thai airways business class lounge named Royal Silk Lounge. The lounge can be accessed by Thai Airways Business Class passengers, Star Alliance Gold Members & Thai Airways Elites.
Note that Thai Airways has three lounges for its premium cabin passengers at Suvarnabhumi Airport (BKK) as below,
Royal First Lounge (Royal First & Star Alliance First Class)
Royal Silk Lounge (Business Class & Star Alliance Gold Members – In this article)
Royal Orchid Lounge (Small Lounge)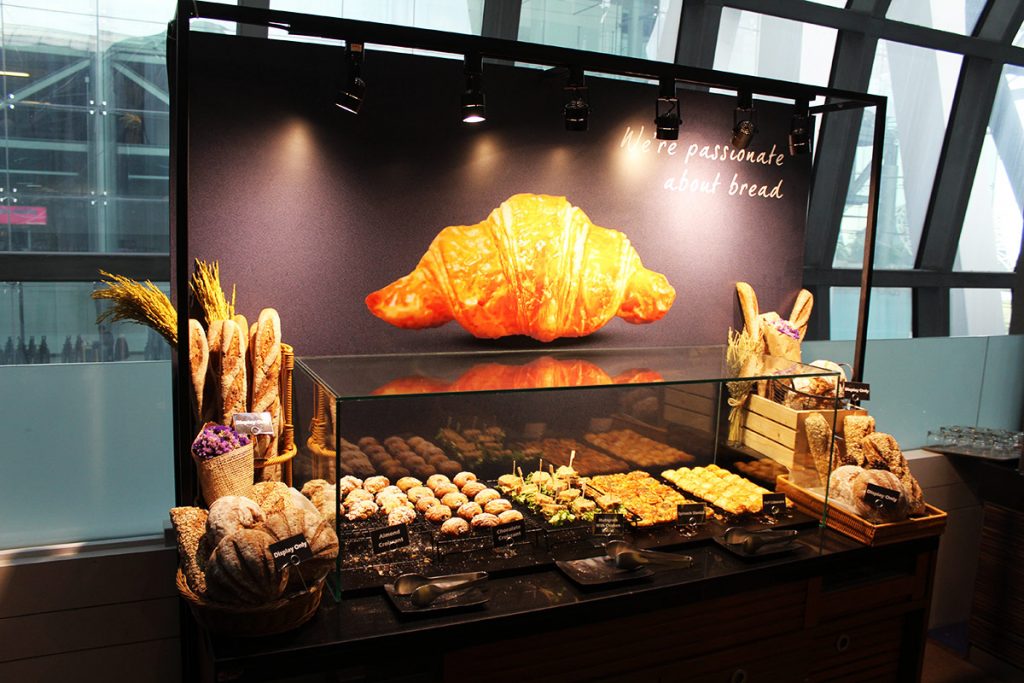 Checkin
Spotting the lounge was easy in my case as it's located just behind the Thai's private security & immigration area.
They took my boarding pass, scanned it and let me in along with Wi-Fi log in slip to connect to the lounge Wi-Fi. Now the problem is I didn't know where to go! I mean, it was an ENORMOUS lounge.
Seating & Interiors
The lounge is in a long rectangle shape which is colossal that it seems impossible to catch a glimpse of the other end of the lounge from the entrance. And, speaking of the entrance, there are two entrances to the lounge.
There is a large seating space with blocks in-between that separates the lounge area, making it less immense from a quick glance.
With capacity of about ~300, the seating options in the lounge were all similar and basic. Can't really expect any modern or luxury interiors here.
There is also a small Business Centre with individual cubicles housed with PC & printers.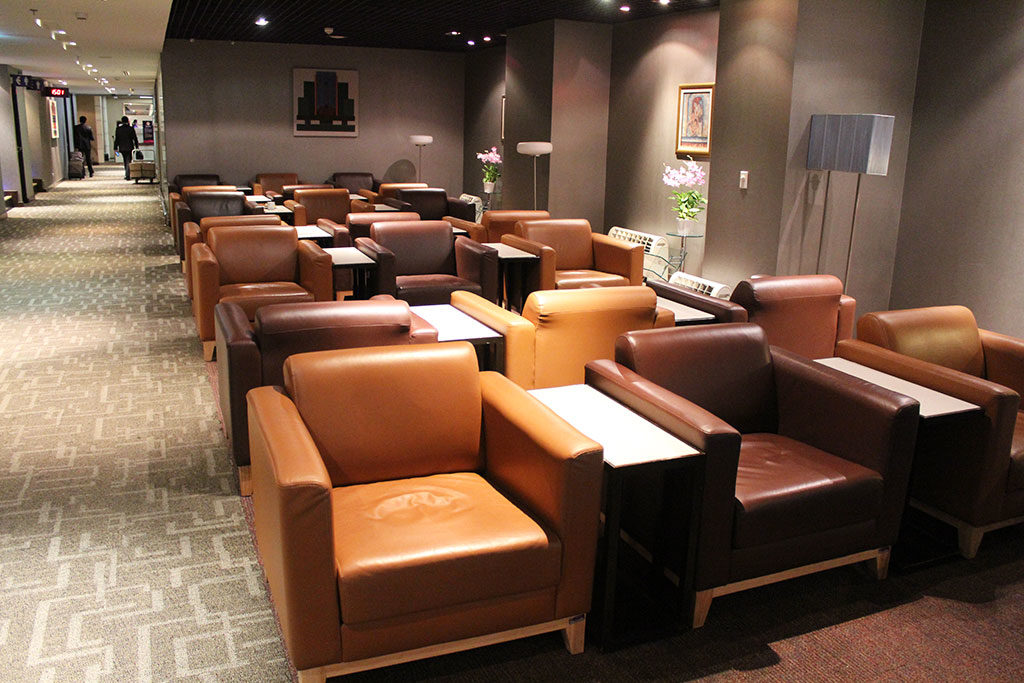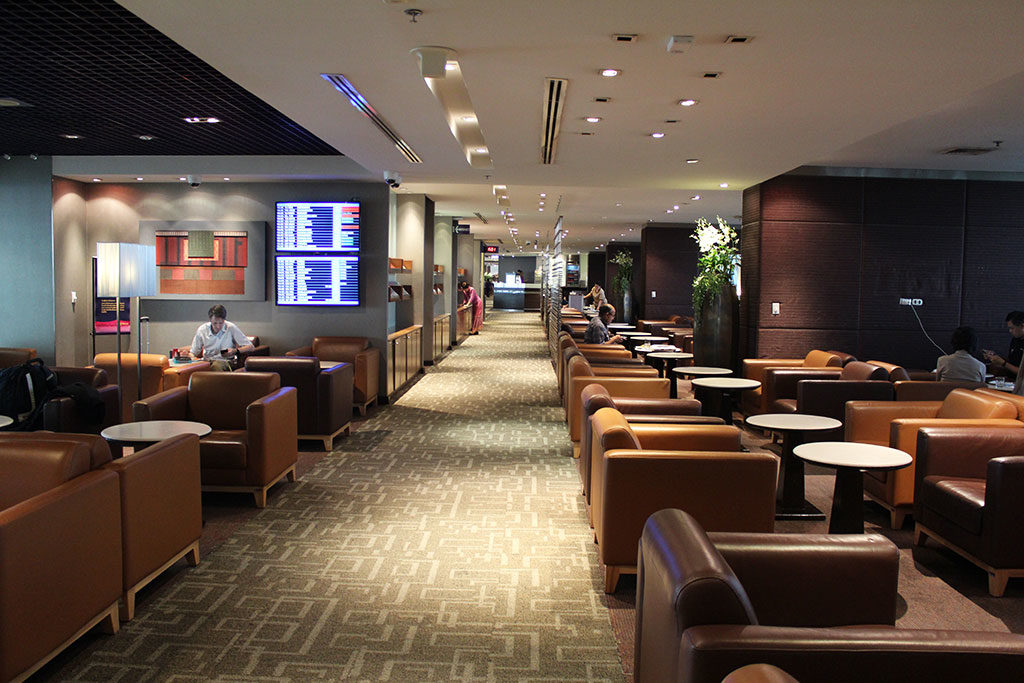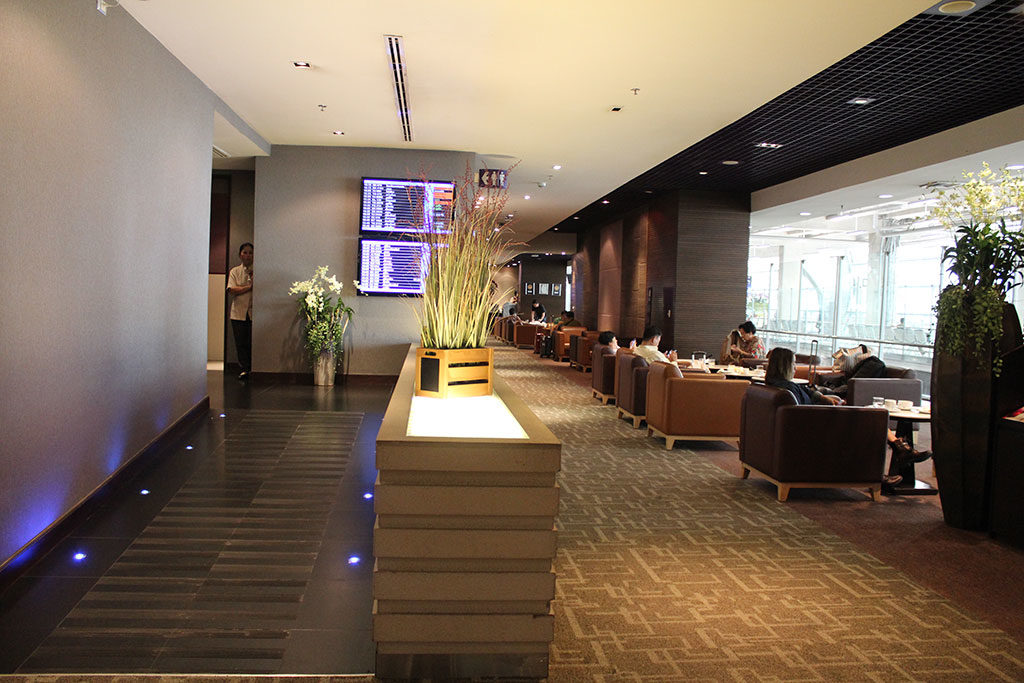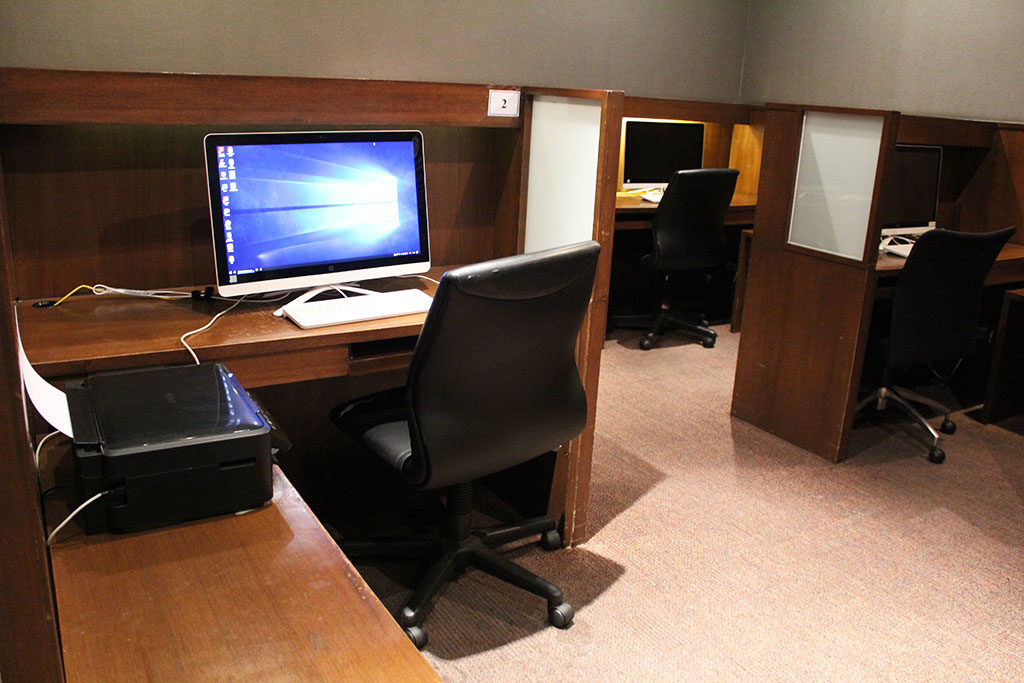 Kids Play Room
One of the block that separates the lounge area is the kids play area. Although it's only a small space, it should be good enough for kids to play around.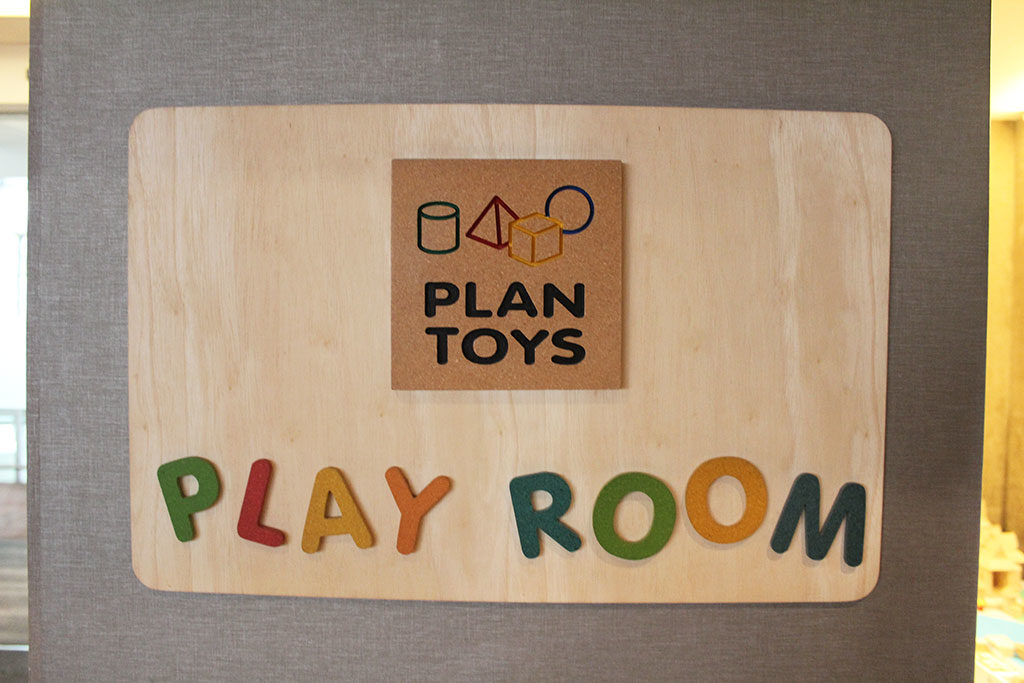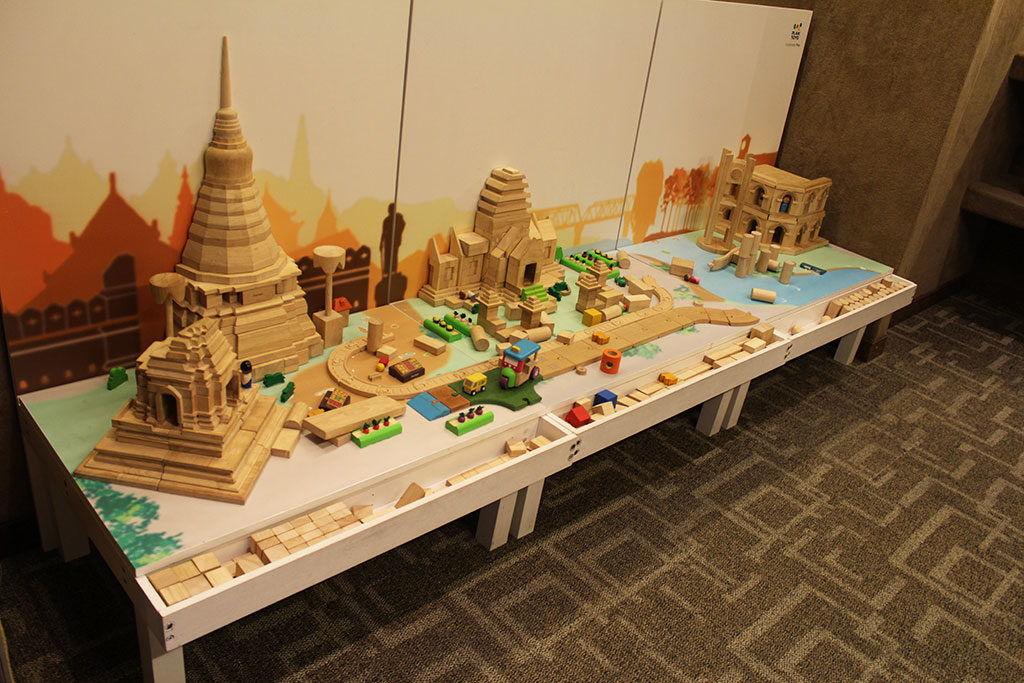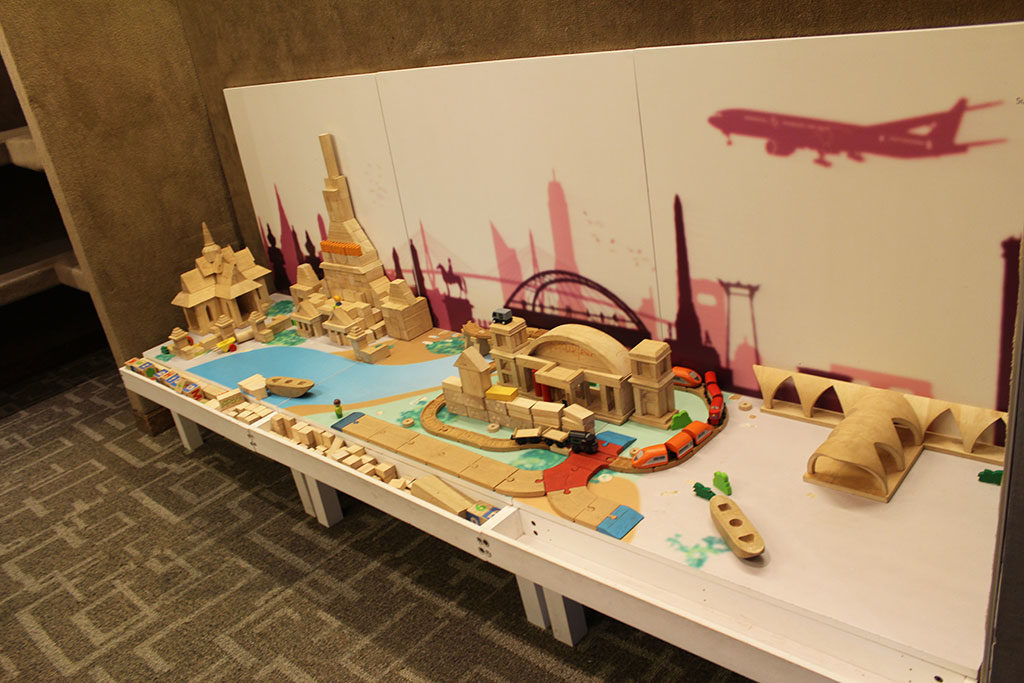 Food
Food is also spread across the lounge. There are couple of food stations serving different dishes to be found across the lounge. The main food area is, as expected, located in the center of the lounge.
I wish they had made a dedicated "dining area" in a single place with dining table rather spreading it all across. Well, maybe the current setup works better for them.
There is also a manned bar at one end of the lounge which you can easily miss just like me, due to its location!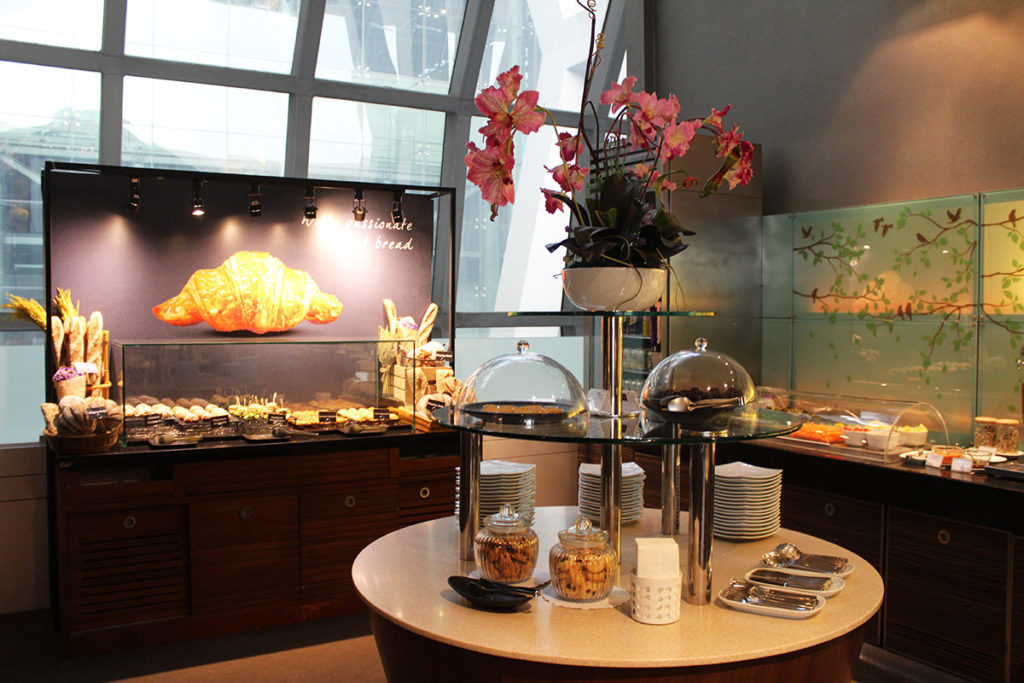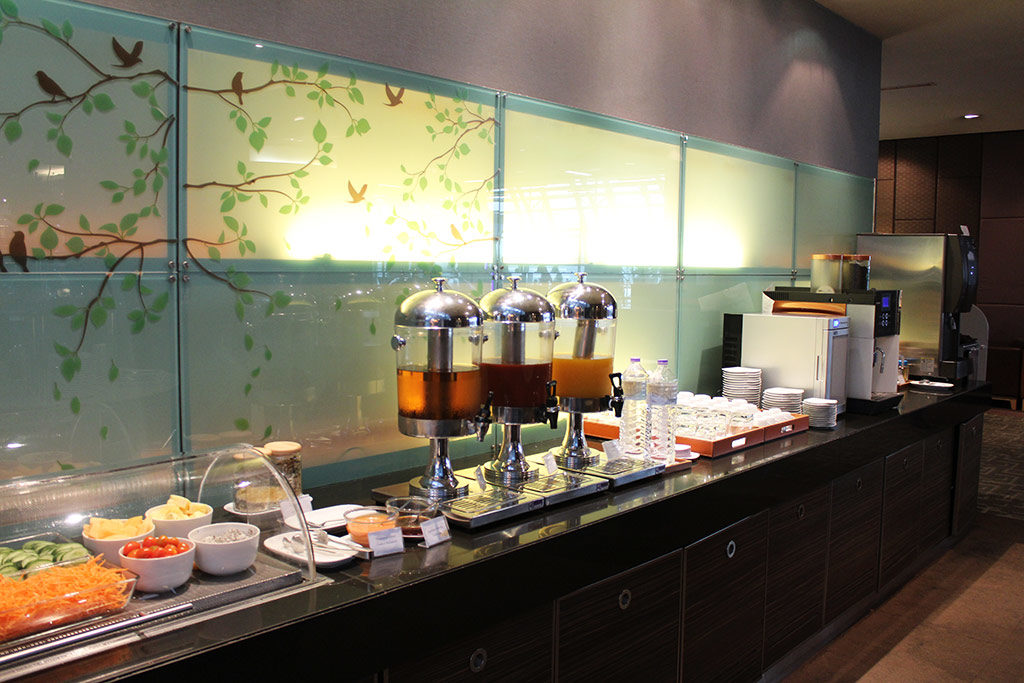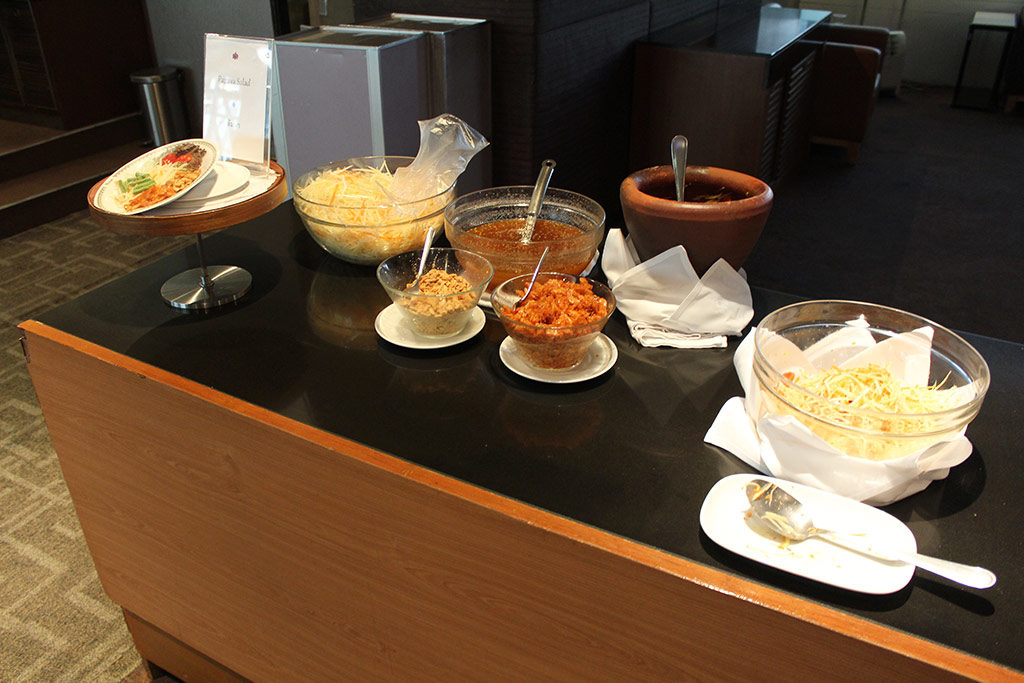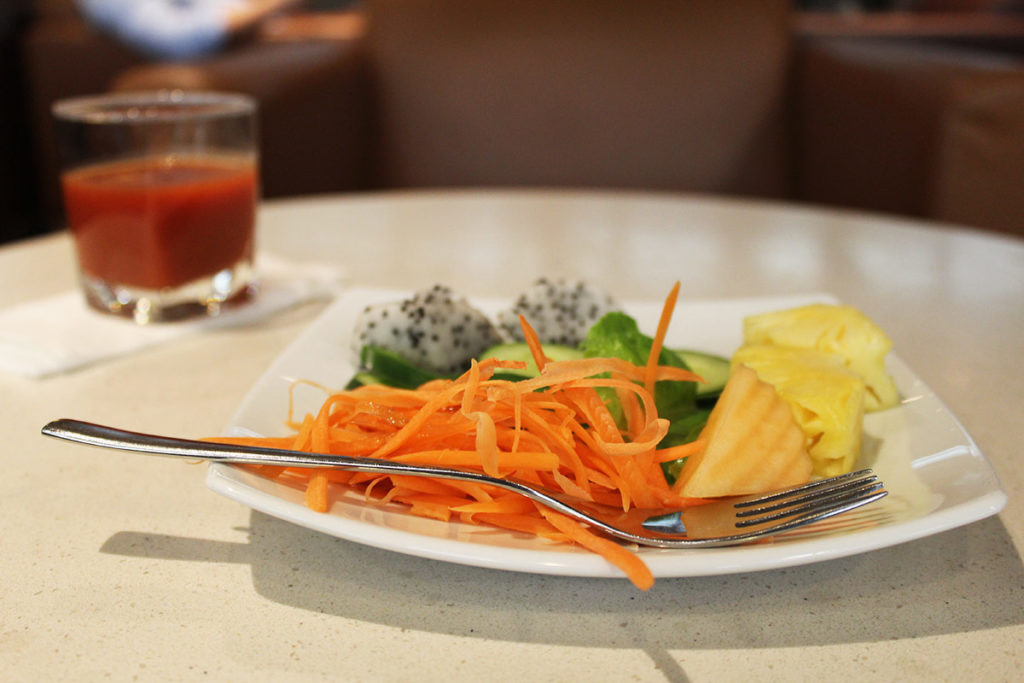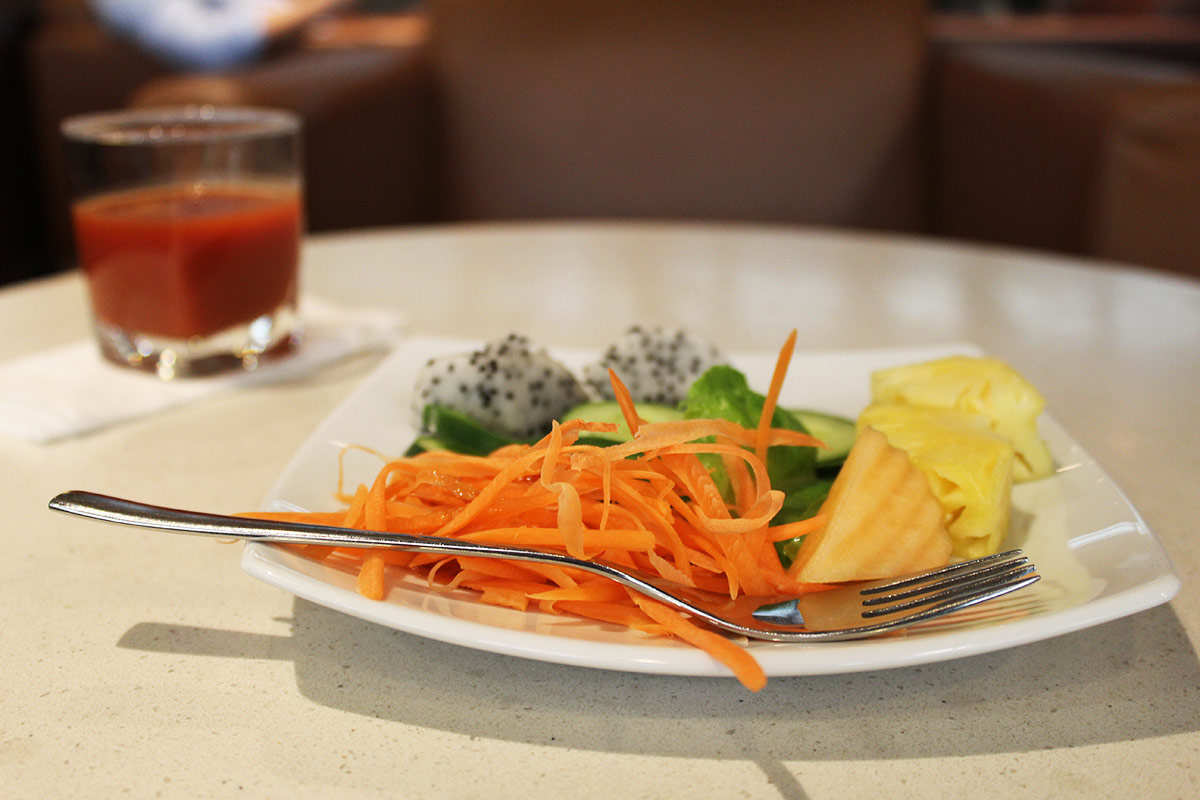 Bottomline
This is probably the biggest airport lounge I've been to so far. Despite being an enormous lounge, it may not wow you. It could have been better if they had designer chairs, recliners and some modern wall designs. Maybe it's time for some renovation to take place!
Cardexpert Rating: 3.9/5 [yasr_overall_rating]
Moreover, I'm super surprised to see that even the business class lounge of this size is getting over 80% occupancy easily.
Have you been to Thai Airways Royal Silk business Class Lounge or any other Star alliance lounges at BKK airport? Feel free to share your views in the comments below,