ICICI Bank today (18th jan 2019) has soft launched a new credit card named "Emeralde" for its premium customers. Just like most other ICICI bank credit cards, this one also has been named after a gemstone and comes in two variants – Amex & Mastercard.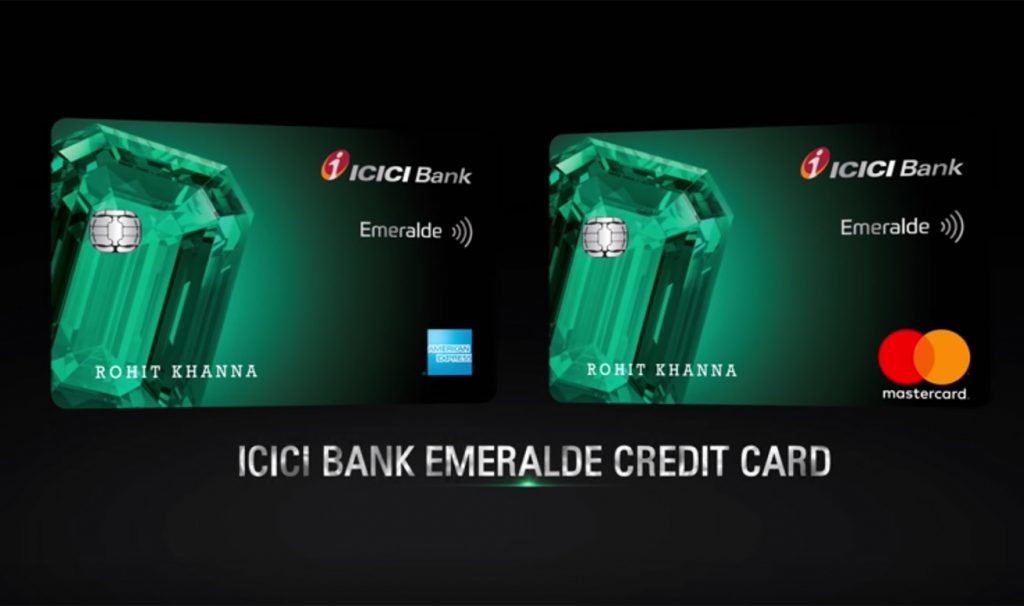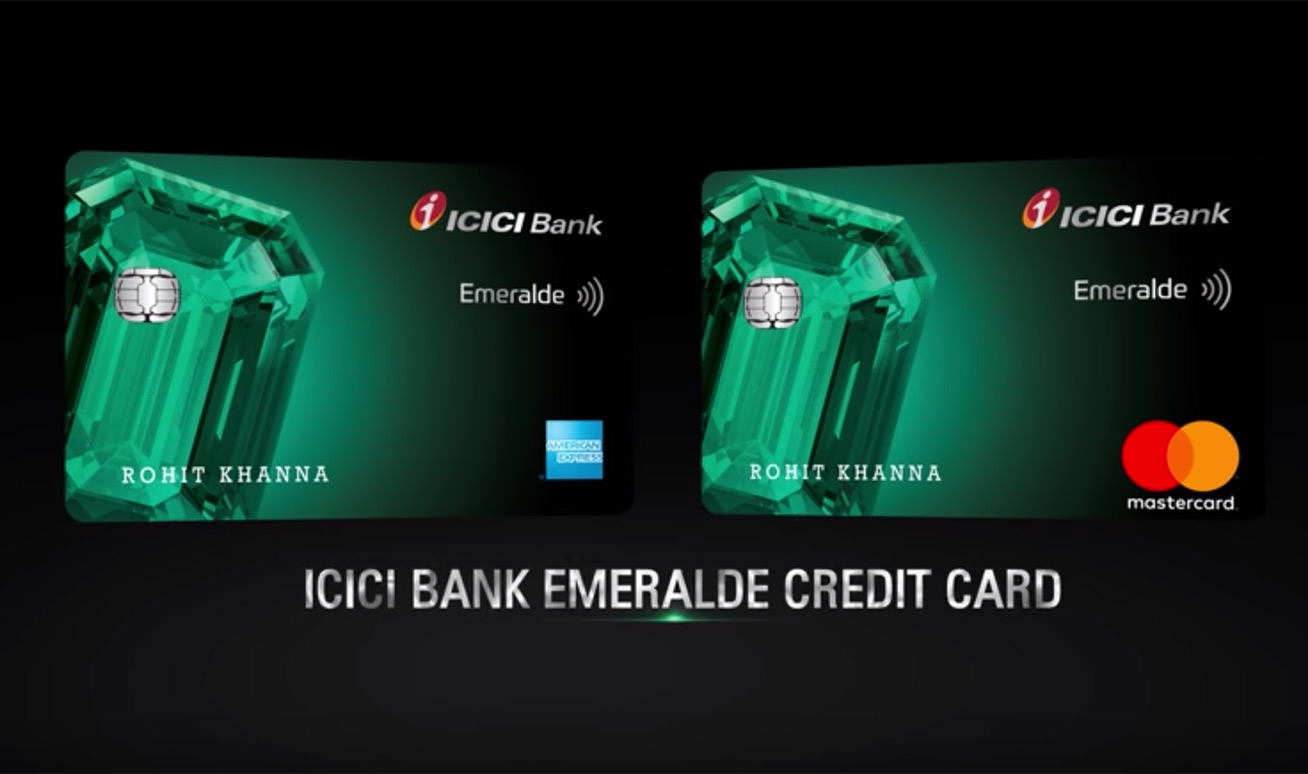 ICICI Emerald Credit Card – Benefit Highlights
Looking at the features and benefits highlighted so far, its safe to call it as a super premium credit card that's targeted for High Net Worth Individuals of India. Here are the promo videos by ICICI for its Emeralde Credit Card,
Talking about the video, they still can do better on 1st Video, as no one wants to watch a long promo! Coming back to the card, some of the outstanding benefits of the card are, as below,
Unlimited Lounge Access
Unlimited Spa Access (Finally!)
Trident Dining Voucher
Da Milano Voucher
Boingo Airport Wifi Access
Zero Cancellation Charges on Travel/Movie
Annual Fee: 12k
Overall it appears to be a very good value proposition for a 12k annual fee (or 1k/m) card even without considering the regular reward rate on spend. The spa/lounge access benefit itself is good enough to offset the joining fee.
So, irrespective of what reward rate the credit card comes with, it'll still be a great credit card for frequent travellers – thanks to the unlimited spa benefit, which I was waiting to see for a while.
Apart from that, those new features like Boingo Airport Wifi/ Zero cancellation charges could be a game changer if they come with less terms & conditions.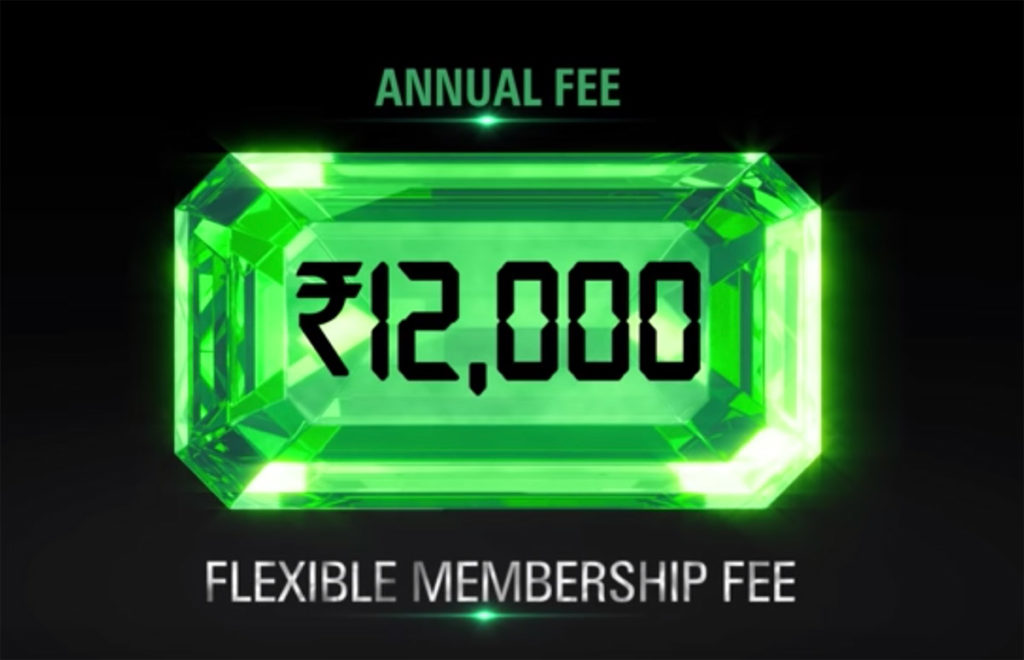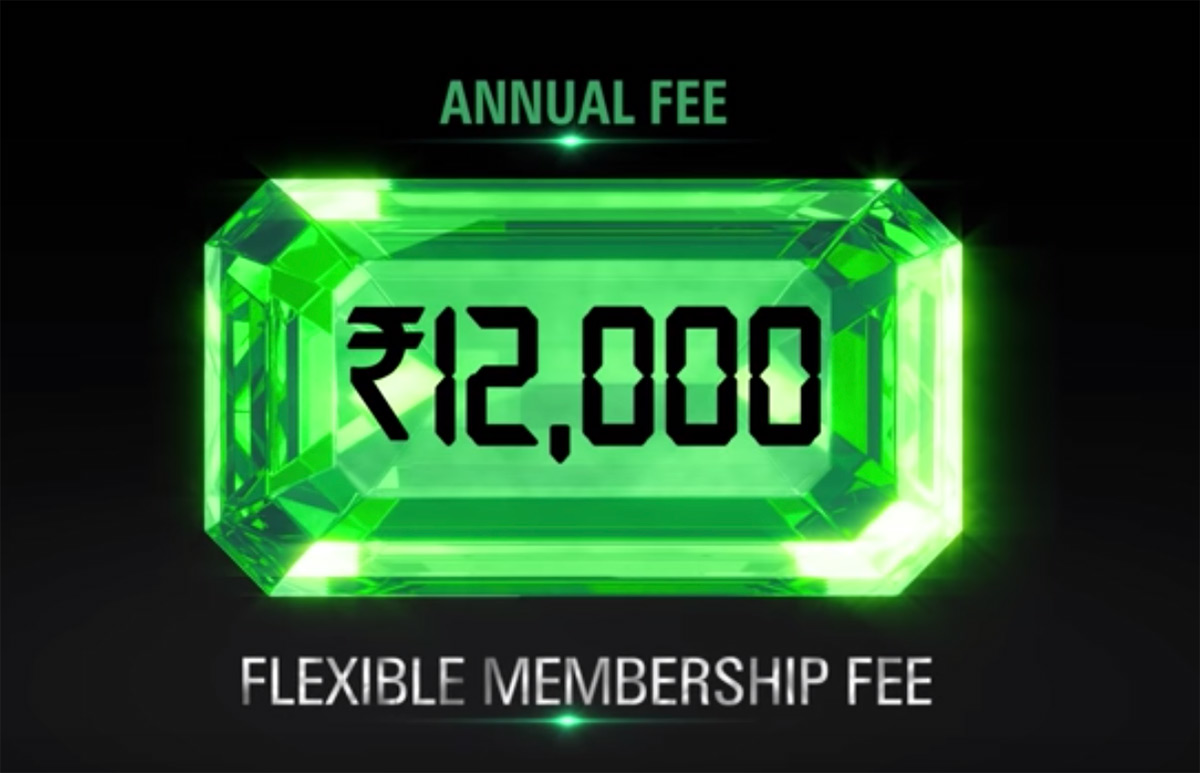 Bottomline
Its no wonder that ICICI Credit card division is in full swing since past couple of months. From launch of Amazon pay credit card to other card related activities & spend based offers, I could sense that ICICI Bank is finally getting things right in premium credit card segment.
Finally, its good to see that ICICI Bank is taking care of it premium customers too. I hope this will change the way I look at ICICI credit card products, from "made for beginners" to "made for all".
Well, that's too early to conclude as the full features/benefits are yet to be up. Do follow us on Facebook to get an instant update when the detailed review of this card goes live.
Thanks to: Siban for spotting the card.