India is home to the 4th largest population of millionaires in the Asia Pacific region, with over 2 Lakh+ such High Networth Individuals (HNI) in the country. While you might wonder what makes one HNI, there is no standard put forth for the classification as the definition of HNIs varies with the geographical area.
Who's HNI? Wikipedia says, individuals with financial assets (excluding their primary residence) with a value greater than US$1 million are considered as HNI. In Indian context, individuals with over Rs.20 Lakh in surplus/savings or Rs.6 Cr in assets "maybe" considered as HNI.
India's Best Super Premium Exclusive Credit Cards
So banks are willing to offer special Travel & Lifestyle privileges to such HNI's which means access to premium customers who are likely to spend a lot on Travel, shopping and more.
More you spend = More Profit to Bank = Makes sense for Bank's to offer you Privileges like Free Lounge Access
The income criteria is set high for most super premium exclusive cards primarily for a reason: to make sure the customer has the capacity to manage the high limit and also has the ability to spend more. Here are some of India's best super Premium credit cards with unique features and good value proposition:
#1 HDFC Bank Diners Club Black Credit Card
With its lucrative 10X reward points program, its undoubtedly the #1 Credit card in India as of now. The 10X Program ends by March 2017 and maybe renewed for next year. Even without the 10X points, it comes with a 3.3% reward rate by default on all retail txn's which is good enough. The Points can be redeemed for flights, recharges, etc.
Only downside though is lower acceptance of Diners cards in India compared to Visa/MC, which means, you have to keep a backup card handy. A Good relationship value with the bank + high spends + high limit (5L+) on existing card may help you get approved for this card.
#2 HDFC Bank Infinia Credit Card
HDFC's most Prestigious Infinia Credit Card comes with a credit limit of Rs 10 Lakhs and above and the unique NPSL* (No Pre-set Spending Limit) feature makes it stand out. Apart from that, it comes with Unlimited Lounge access for primary and secondary card holders via Priority pass program with 3.3% reward rate by default which makes it one of the most desired credit cards to hold in India.
The 5X rewards program are getting popular these days with HDFC which increases the reward rate to 16.5% with selected partners.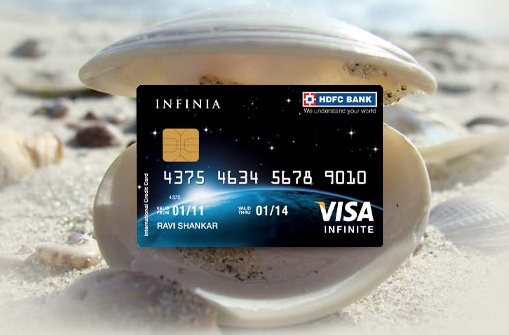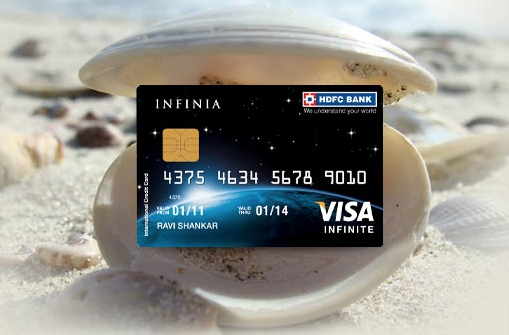 With sky high income level expectations, getting approved for Infinia as a fresh card is pretty tough and you want to be a truly HNI for them to consider giving you one. If you're upgrading, a very high credit limit(8L+) + very high spends on existing card + good enough income may help.
#3 Citi Bank Prestige Credit Card
There are very few who hold this card in India, primarily because of the resistance with high joining fee. Redeeming the points for Airmiles and hotel loyalty programs is its unique feature. Also, with Unlimited Lounge Access via priority pass for primary and 4 Add-on cards makes it worth a lot.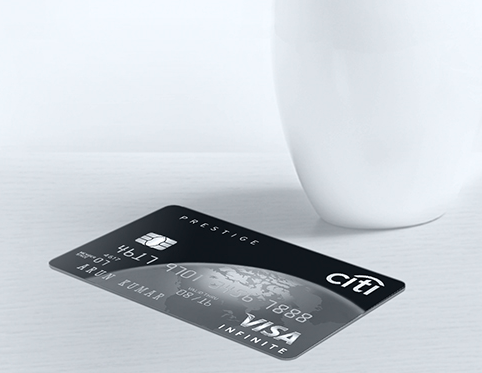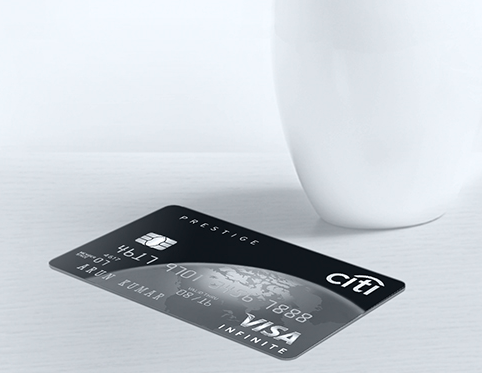 If you are planning / doing trips in APAC, this card can help you save a decent amount (Hotel+ lounge+ Limo). This card is for someone who wants to spend on experiences than saving money.
#4 Yes Bank Exclusive Credit Card
Yes Bank is a new Entrant in credit card space by 2016, eyes #3 slot in 4 years and so they're very aggressive in acquiring customers. With Yesbank Exclusive credit card, you get almost all of the features that you get with HDFC Infinia, especially the Unlimited Lounge access on primary and add-on card holders.
This card has one of the lowest Finance charges on revolving balance, as low as 1.20% per month (for YES BANK account holders) which is incredible.
It's easy to get approved by Card-on-card basis these days as long as you have 5L+ Credit limit on your any other credit card. On top of that, its issued as Lifetime free for a limited period. Its a must have card if you're looking for International Lounge Access.
#5 Amex Platinum Charge Card
Amex is known for its excellent customer service and with American Express Platinum Charge card, you can avail "Do Anything" Platinum Concierge services which helps you save a lot of time in planning your trip if you travel often.
You get Unlimited Priority Pass lounge Access for Primary + one Add-on card older. Apart from this, you get access to: Delta Sky Club international lounges as well with direct card swipe.
Its for the affluent few and introduces you to the world of luxurious hotels, invite only events, etc. Major advantage is that you get elevated status with few hotel chains which can be highly rewarding if you stay with them, for ex, you get SPG gold with this card, which has quite a good value.
Reward Rate: ~1%
Annual Fee: Rs.50,000+GST
Welcome Bonus: Rs.50,000 worth of Taj vouchers (or) 100k MR Points
Bottomline
Looking at the card Benefits, you can see that each of the super premium credit card is unique in its own way. Most of them are famous for its extraordinary reward rate and Travel perks, like international lounge access and much more.
Which is your favorite super premium credit card and why? Share your views in comments below.