Important Update: YesBank is unstable as a bank and hence their credit cards are no longer suggested for primary/secondary usage. Kindly update your credit card strategy accordingly. Here are some of the other best credit cards in India for 2020 to choose from.
Yes First Exclusive Credit Card stands above YES First Preferred Credit Card and is one of the most premium credit card available with Yes Bank for now. It looks like every benefit of the card is designed in such a way that its positioned as a direct competitor to HDFC Infinia Credit card, infact its better in many aspects.
While most of the super premium cards in India runs on Visa Signature/Infinite variants, YES FIRST Exclusive Card works on MasterCard network, though comes with nice set of privileges.
Joining Fee/ Renewal Fee: Rs.10,000+GST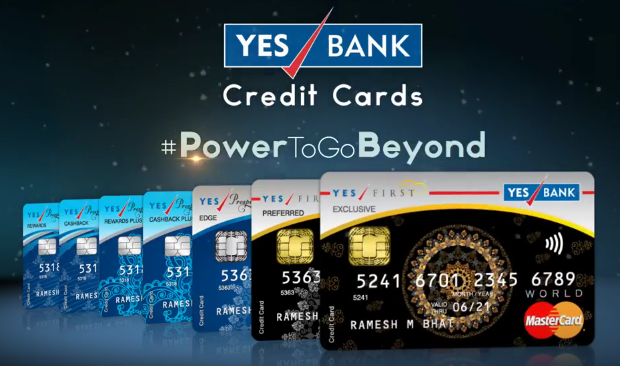 YES FIRST Exclusive Credit Card benefits:
Reward Points & Signup Bonus:
50,000 Points as Welcome Bonus = Rs.12,500 Value
1 Point = Rs.0.25
Earn 10 Reward Points per Rs.100
Bonus: 25,000 Reward Points on achieving annual spend of INR 20 Lakhs
Overall Reward Rate: 2.5%
So you get equivalent amount of Points for the joining fee you pay. Though, unlike HDFC, you're limited to few redemption options on their website. Best value if redeemed for flights. Else, you can also try all those perfumes for free 😀
Golf Program by MasterCard:
Enjoy Waiver of Green Fee at select golf courses in India
Enjoy complimentary Golf Lessons at select golf courses in India
No idea about it. Yet to explore the Golf program across multiple credit cards.
Complimentary Lounge Access:
 Unlimited Priority Pass lounge access (Add-on cards also)
This is one of the major feature if you fly a lot in international sectors. Priority Pass now gives you access to 1,200+ lounges across the globe, all that at Zero cost with this card.
On top of that, Add-on Card members also get unlimited access, which is quite rare. Learn more about the Priority Pass tricks here ->  5 Priority Pass Tricks that can Save You a Lot of Money
Unlimited Mastercard Lounge access to more than 30 lounges across Indian Airports (for Primary Cardmember only)
Apart from Priority Pass Programme, which is sufficient for accessing most of the lounges in the world, you also get unlimited access to Indian airport lounges which are under Mastercard Lounge network.
Looks like Mastercard has given many special privileges to this card, maybe they're trying to match with Visa Infinite level of service.
YES ASSIST – Dedicated Concierge Services:
Car Rental & Limousine Referral and Reservation Assistance
Hotel/Travel/Restaurant/Events Referral and Reservation Assistance
Movie tickets assistance in New Delhi,Bengaluru and Chennai
Flower & Gift Delivery
Emergency Towing & Roadside Repair Assistance
All seems to be good, but not sure if they can beat American Express Concierge service.
Insurance Coverage:
Rs. 3 Crores Air accidental cover in case of death due to fight accidents
Rs 50 Lakhs cover on medical emergencies, while traveling overseas
Rs 10 Lakhs Credit Shield cover on accidental death of Primary Cardmember
Did you notice Credit Shield cover benefit? Its awesome feature which i've seen only on HDFC Infinia Credit card so far.
Impressive Finance Charges:
Foreign Currency Markup: 1.75%
Now, YES FIRST Exclusive Credit Card is the only credit card in India that carries the lowest Forex Markup Fee. Hey, but i'm enjoying 0% markup fee with this Indusind Debit card already 😉
So YES FIRST Exclusive Card is the Best credit card?
As you can see, except the ongoing reward earn rate of 2.5% as compared to 3.3% on Infinia, every other benefit is outstanding and is exceeding the expectations, like with Finance charges. In-fact 2.5% reward rate is quite better than most other cards in the industry.
I expect all services and reward redemption's to be in par with HDFC because the loyalty program is run by the same company – "Loylty Rewardz Mngt Pvt. Ltd".
Card on Card Offer: You can get this card Lifetime free if you have any other card with 8 Lakhs limit, 1 Yr usage and no late payment charges. However, you wont get welcome bonus points & Taj membership with this free variant.
CardExpert Rating: 4/5 [yasr_overall_rating]
Update: I got this card. Here's Hands on experience with YesBank's YES First Exclusive Credit Card
What's your thoughts on YES FIRST Exclusive Credit Card? Share your views in comments below.