After devaluing all Yesbank Credit cards, Yesbank finally decided to show up with their Spend based promotions, which used to be one of their most popular promo of 2017. This is a personalized offer where you are given Target #1 and Target #2 that would get you Rs.X & Rs.Y Amazon e-vouchers. Here are more details,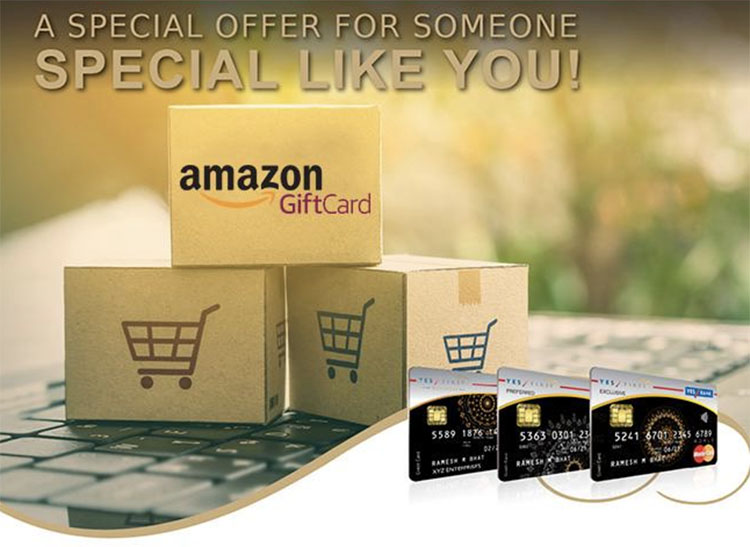 Yesbank Amazon Offer Details
Type: Spend based
Offer 1: Spend Rs.X to get Rs.Y Amazon e-Voucher
Offer 2: Spend Rs.XX to get Rs.YY Amazon e-Voucher
Offer Period: 15th May to 31st May 2019
Fulfilment: 30th June, 2019
Sample Offer Received: Spend Rs.50k to get Rs.2.5k voucher (or) Spend Rs.40k to get Rs.1k voucher.
That's a nice Reward Rate of 2.5% to 5% over & above the regular reward rate on the card. Thanks to Satish Kumar Agarwal for sharing the offer details.
Note that the offers are being sent via SMS and then followed by an email, as its the usual way of communication by Yesbank.
I also checked with customer care to know that there are no spend based offers on my ac at the moment. So, maybe Yesbank is sending it to limited # of customers.
Have you received the spend based offer on Yesbank CC? Do let us know your targeted offer in the comments below.