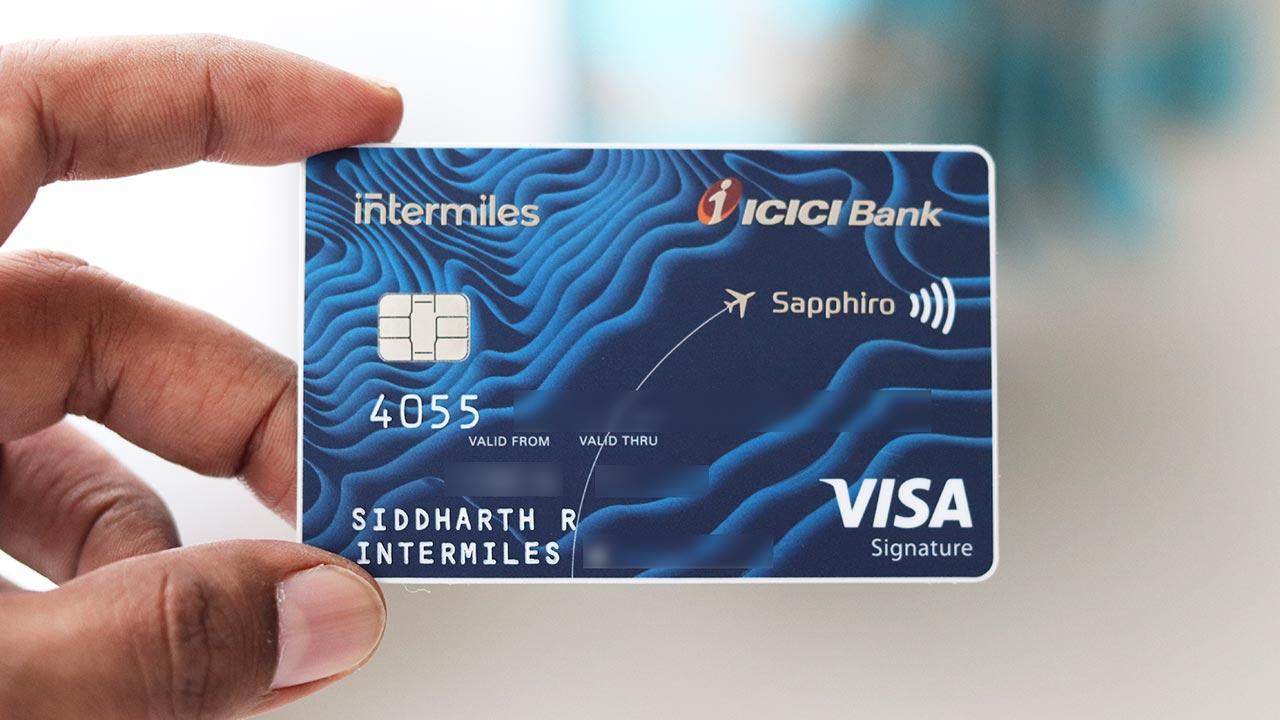 Intermiles has been running bonus points offers on Intermiles co-brand credit cards since past couple of months. While I've noticed these offers run one after another, now it seems they're running all at once, maybe as now Intermiles resumed issuing co-branded credit cards with all the partnered banks (HDFC/ICICI/IndusInd).
Here's everything you need to know about the Intermiles offer:
Offer Details
| | | | |
| --- | --- | --- | --- |
| Slabs | Spend Amount | Bonus Points % | Max. Cap |
| Slab 1 | >= 35000 INR | 50% | 3,500 |
| Slab 2 | >= 70,000 INR | 75% | 6,000 |
| Slab 3 | >= 1,00,000 INR | 100% | 10,000 |
The offer is currently valid from Sep 1st to Sep 30th and they may renew it for next month.
Fulfilment: Bonus InterMiles under the offer shall be credited to customer's InterMiles Account within "90 working days" from the end of the Offer Period and base InterMiles within "45 working days" of generation of Credit card bill.
Activating the offer
ICICI Credit Cards: Type "Offer ICICI 1" or "Offer ICICI 2" or "Offer ICICI 3" and send the SMS to 56677 – Ref. Offer T&C for more details
HDFC Credit Cards: Type "Offer HDFC 1" or "Offer HDFC 2" or "Offer HDFC 3" and send the SMS to 56677- Ref. Offer T&C for more details
IndusInd Credit Cards: Type "Offer IND 1" or "Offer IND 2" or "Offer IND 3" and send the SMS to 56677- Ref. Offer T&C for more details
Note that you need to send the SMS above before initiating your transactions. Only transactions done after sending above SMS would be eligible for the offer. You would get a simple confirmation SMS once you send the SMS.
How much you can save?
2.8% on ICICI Intermiles Sapphiro (Visa) Credit Card
While most Intermiles cards are low rewarding ones these days, you could get a very good return on spend if you hold one of the premium Intermiles cards.
Note that how much % you can save depends on the card you hold. Do refer the T&C and the links inside it that explains the offer on each card variant in detail.
I recently took the ICICI Intermiles Sapphiro Visa card (that story some other day) and I could see that it has the potential to give a decent 2.8% return on Rs.2.5 Lakhs spend. If you have Amex variant, it would give bit higher returns.
Overall its decent even for Visa, provided that you can redeem points for hotels quick and easy.
The above return on spend is calculated based on my recent Intermiles redemptions on hotels that gives me value of anywhere around 35-37ps per point.
Final Thoughts
While Intermiles cards are not my usual suggestion to hold due to its low regular reward rate, these bonus points offers does come handy at times.
Also, Intermiles has been quite active in updating their services with small tweaks here and there and I hope we get better redemption options soon.
Just incase if you're wondering, offline Etihad redemptions via Intermiles are no longer active as of now. So hotels & flights are the best ways to redeem your unused Intermiles.