Yesbank decided to devalue the reward rate on all of their credit cards, including premium & super premium credit cards that are one of the best in the industry at the moment, sadly no more. The changes will go live from 15th April 2019 and here's everything you need to know about their most popular variants,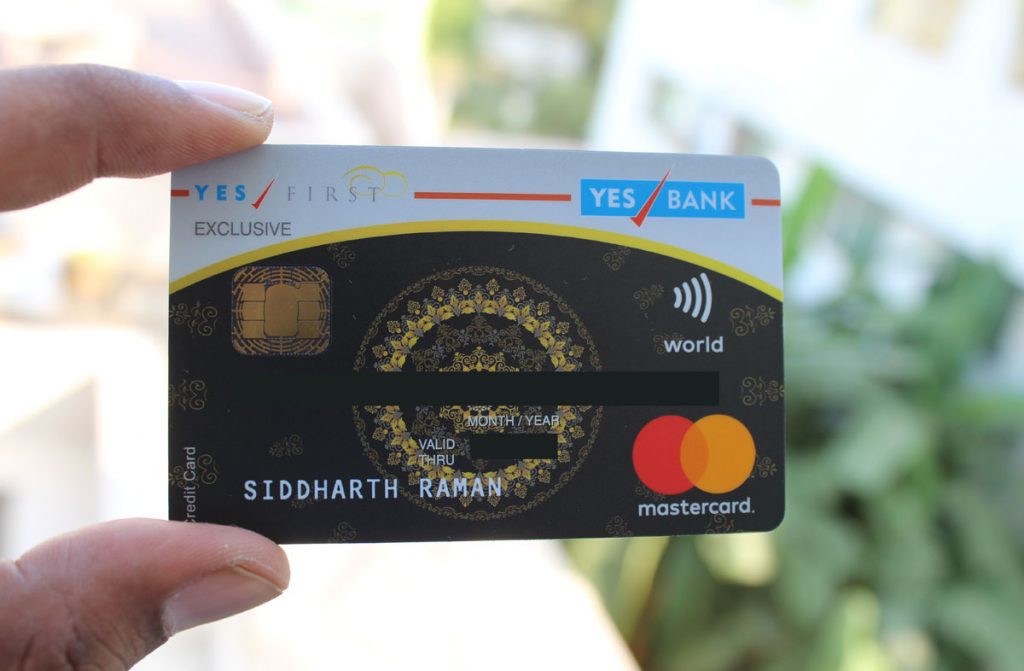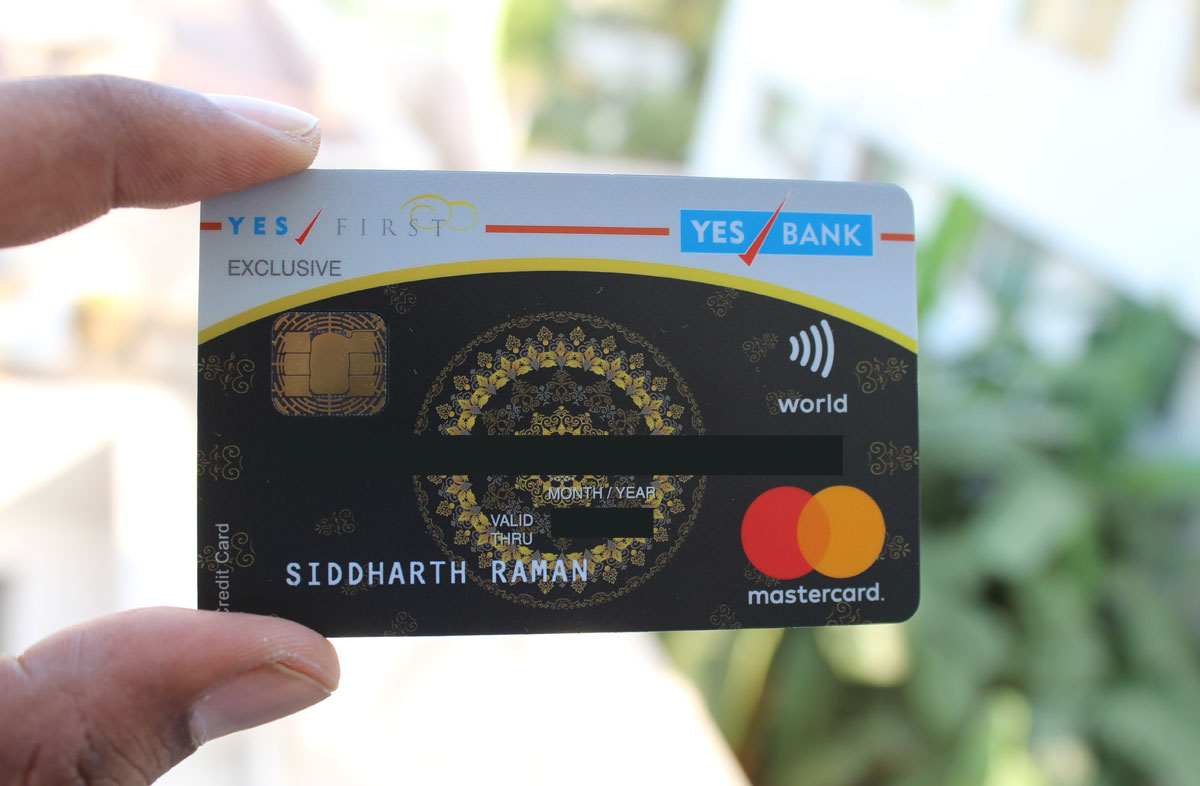 Yes First Preferred
Current Earn Rate: 2%
Revised Earn Rate: 2% on Travel, Domestic Airlines, Dining | 1% on all other spends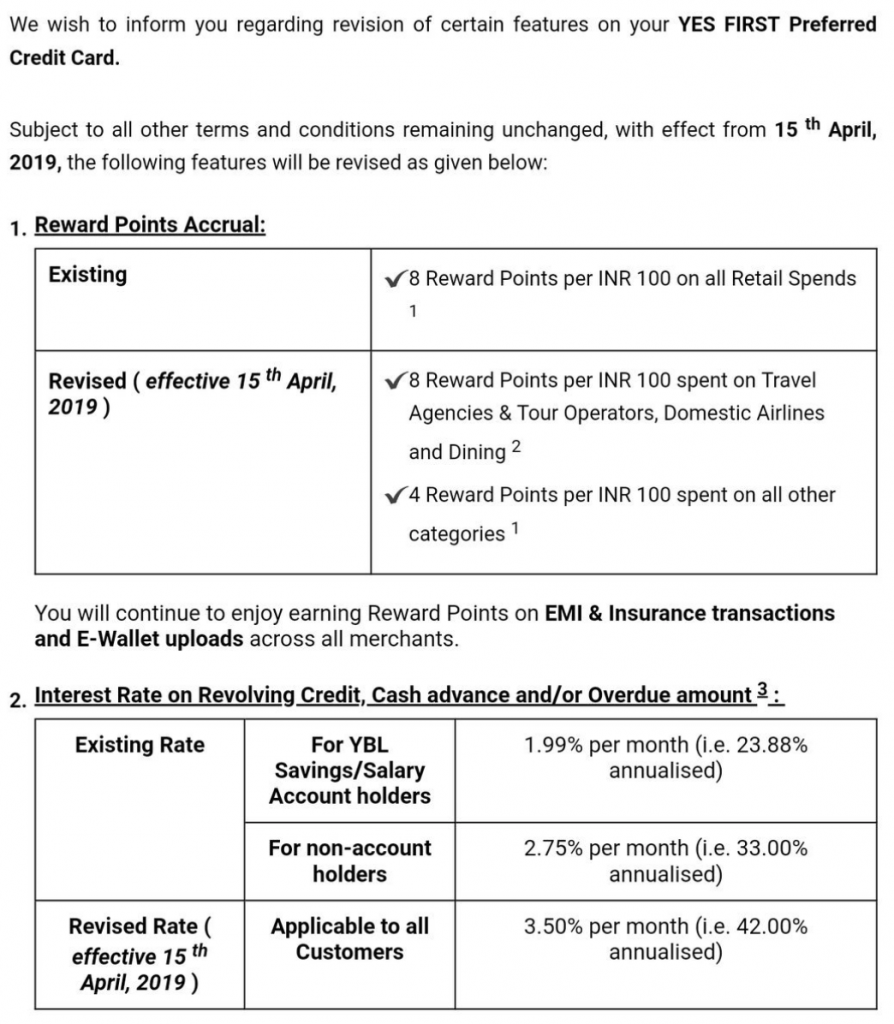 Yes First Exclusive
Current Earn Rate: 2.5%
Revised Earn Rate: 3% on Travel, Domestic Airlines, Dining | 1.5% on all other spends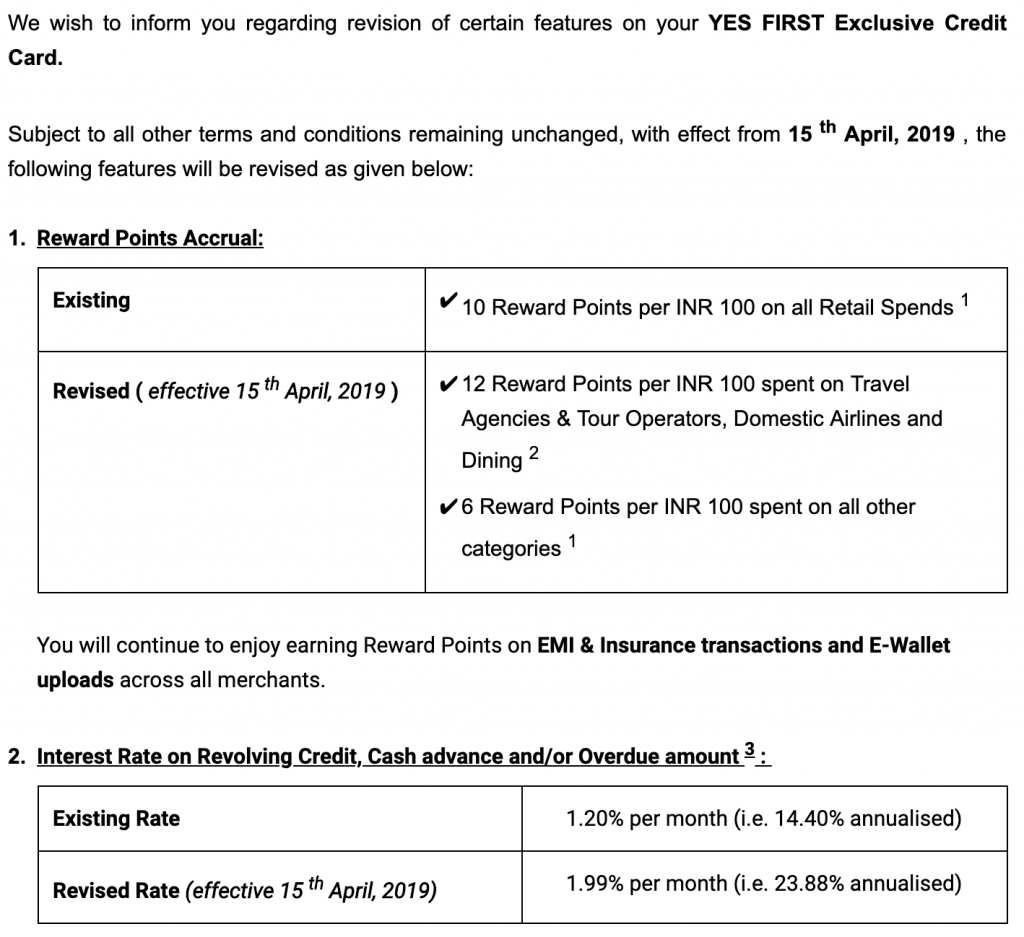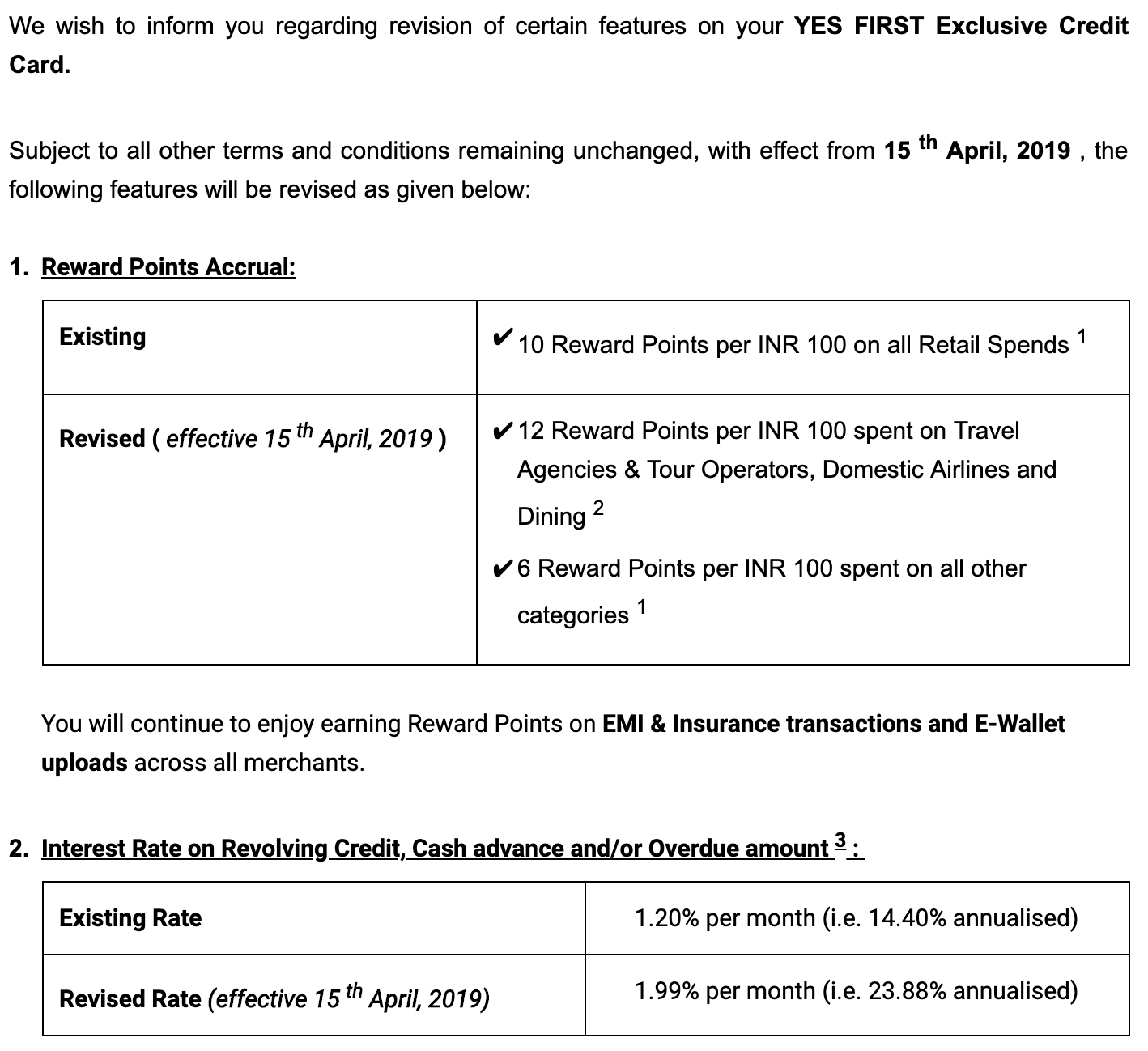 Apart from the reward rate, there are also some changes happening to the interest on revolving credit as you see above. It shouldn't matter for most as anyway you can convert to EMI at better rates.
But the major hit is on regular spends. I wish at-least they had considered online spends/offline apparel shopping for higher rewards. Anyway, this is what we've for now.
Remember, this also affects the international txns as the reward rate no longer helps to cover the markup fees.
Bottomline
This is definitely a shocking news, especially when Yesbank already stopped their aggressive promos since past 1yr. Maybe the next move would be to cut the lounge access on Exclusive as they were upgrading 100's of Yes First preferred customers to Yes First exclusive overnight.
I assume these changes are happening due to the issues the Bank is facing at the moment. Or, maybe less likely because this could also be a planned move to get some market share initially.
With this change going live, Yes First Credit Cards are no longer useful for majority of users. Though, if Yesbank want's to gain trust back, they may do so by running their most popular 2x/3x promos which will fix the missing points and even some more.
That all aside, it looks like their Yes Private credit card is so far safe from this impact. So it would make sense if they upgrade select Exclusive cardmembers to Yes Private with FYF atleast.
What's your take on the changes happening to the reward rates on YesBank credit cards? Feel free to share your thoughts in the comments below.