Important Update: YesBank is unstable as a bank and hence their credit cards are no longer suggested for primary/secondary usage. Kindly update your credit card strategy accordingly. Here are some of the other best credit cards in India for 2020 to choose from.
I've recently got upgraded to YES Bank's Exclusive credit card and here is a quick look into it. If you're looking for features and benefits of YES First Exclusive credit card, please check out my full review here: Yes First Exclusive Credit Card Review. This article will be more about how i upgraded from Preferred to Exclusive card.
YES First Exclusive Credit Card Upgrade Process:
I've been waiting for the upgrade to Exclusive Credit Card for quite sometime and I've prepared the stage to make sure the upgrade goes through if I request for and so it did. This includes high spends, increased NRV with bank, accepting temporary limit enhancement, etc.
Once I got into 6th month of My Yes First Preferred card, I dropped an email to YES First card team to look into the upgrade along with limit enhancement. Within a week, I was said that they're looking into it and is subject to approval. Within another few days, my card has been upgraded and got hands on the card the next week.
Later the limit also got enhanced to match my HDFC Jet world credit card, though I expected even better limit as my NRV with YES bank is more than what I have with HDFC lately. Anyways, it's still a good limit for a super premium card.
Side note: I've once exceeded the credit limit on my YES First Preferred card by mistake and the charge still got approved. Good thing is, Over-limit charge was not applied to my account, maybe because I've paid the the difference to card Ac the same day.
The Card: YES First Exclusive Credit Card
The box in which the card was delivered was much more superior in quality compared to Preferred Card Box and I've even kept it like a showcase piece in my workplace as the silky kind of box material shines a bit in daylight 🙂 I'm still not a fan of the actual card design but the new MasterCard logo looks quite good.
The package coms with 2 neat letters which talks about the most important feature of the card: Lounge Access. You get unlimited lounge access both via Mastercard & Priority Pass (Primary + All add-on cards) and you can also use your Priority Pass in Domestic lounges without any charges, though it maybe changed in coming months.
Having Unlimited Access to Priority Pass lounges is really a HUGE benefit even if you have Diners Black because Priority Pass covers all kind of lounges, including secondary lounges like those in Arrivals or in Landside. Hence, your PP visits always needs to be treated as precious ones.
In meantime, I was checking to see if my upgraded card is also LTF, but wasn't mentioned anywhere in the package. No charges were applied yet, so it seems it remains as LTF, though, i have heard from one of the reader who was upgraded on payment of joining fee. So, it seems to be dynamic based on the profile, again like HDFC.
Here's how unboxing of the package, the card and the contents looks like:
Reward Points Transfer:
This is by far the most important concern for me as I had good amount of points on Ac and want to make sure it gets transferred properly. I made the request for upgrade after receiving all bonus points so I don't get stuck there with missing points. Infact I didn't participate in recent spend based promos just not to make it complicated.
It takes approx. few weeks for the points to be transferred to new card and you need to wait until the first statement gets generated to use those points.
Note: Your Old card will be marked as "TRANSFER" and will still be visible on account, like in HDFC. So technically any bonus points should keep accruing on old card, but not sure how it works practically if you're waiting on bonus points.
Increasing Chances of Upgrade:
Increase NRV: At-least Yes First account (not zero balance ac) with high balance or other relationships with bank should help. This also helps them to give you a better limit.
Spend more: The more you spend, the higher your chances of upgrade.
Other Super Premium Cards: If you have other bank super premium cards, it's an added advantage.
Age of Card: At-least wait for 6 months as this is quite important for banks to analyse your account for upgrade.
I believe there is equal weightage of all the above to increase your changes of upgrade to YFE with NRV being the most important, without which its tough to make a strong case.
Apart from above, you can also get the card first hand if you've other bank card with 8L limit. Along with it, you may also need high ITR and good relationship with bank as it's not easy as before to get YFE.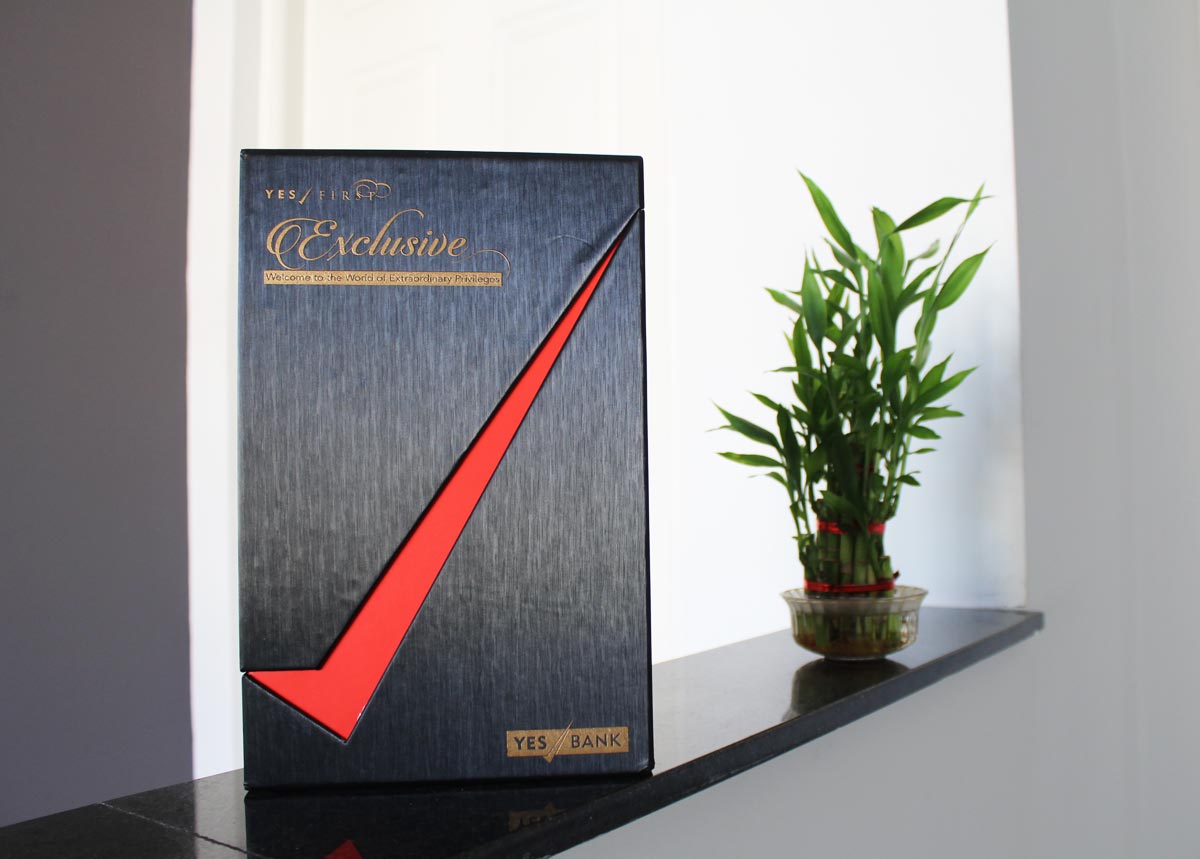 Bottomline:
Overall, the upgrade process works quite well even-though they haven't come up with any upgrade process publicly AFAIK. That all said, i'm happy to have YFE for its decent base reward rate of 2.5% along with PP lounge access.
I got this card at right time that i was able to use it during my trip to Singapore & Malaysia as many online ticketing portals (to sight seeing places) accept only Visa/MC "Credit" cards and so YFE came to rescue with its low markup fee & 1% Cashback on International spends.
Hence, i'm having a very good time with YES Bank's Yes First Exclusive credit card so far 🙂
Have you got Yes First Exclusive credit card either by Upgrade or on first try? Feel free to share your experiences in comments below.