New list is up for 2021: Check out the latest list: Best Credit Cards in India for 2021
Looking for the best credit cards in India for 2020 to suit your needs? You're at the right place. Whether you want cashback, lounge access, free flights, free hotel stays or free business class tickets, you can find everything here.
But remember, there is no single card that fits all, because where we spend, how much we spend and how much joining fee we're willing to pay varies from person to person.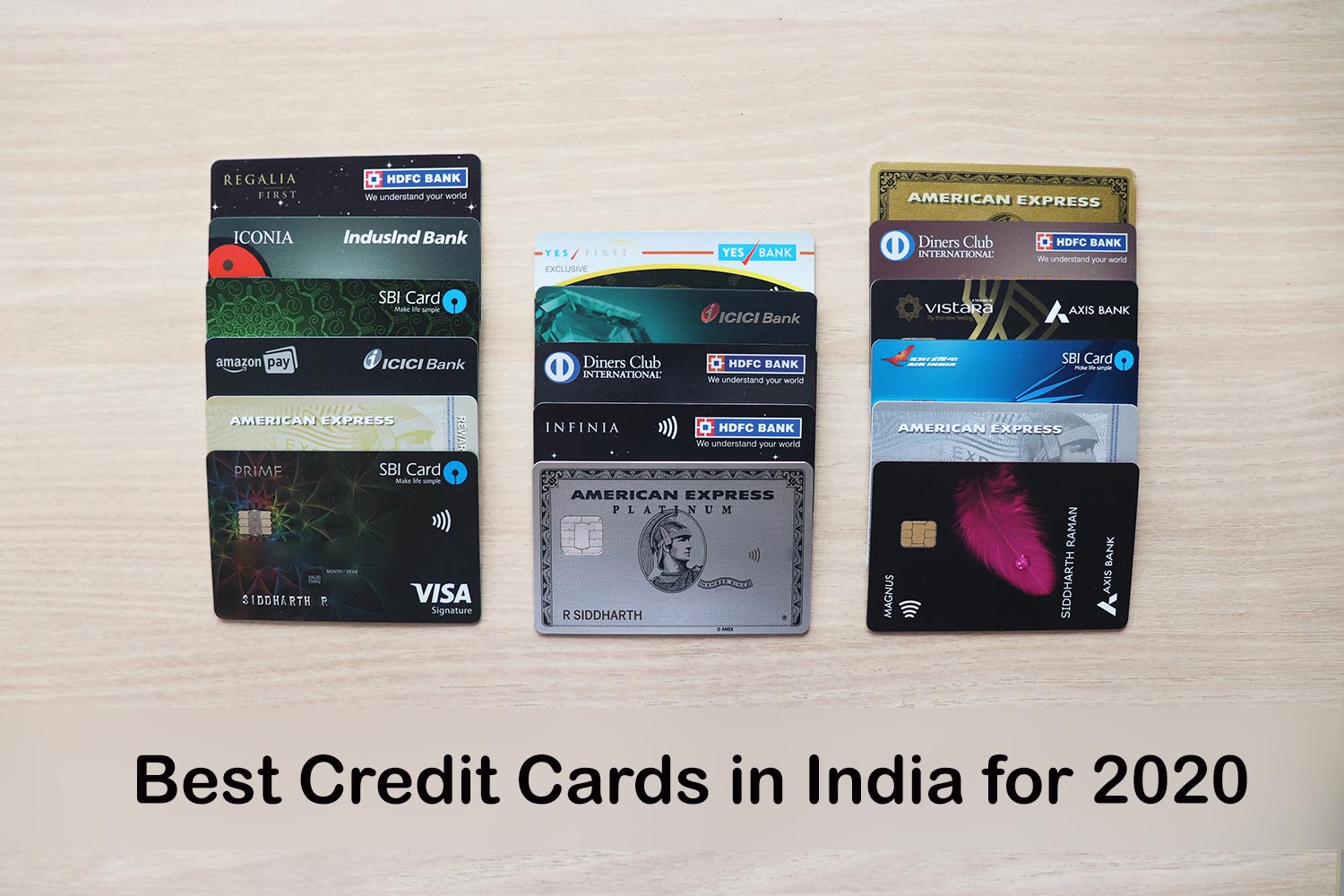 So I've analysed 100+ credit cards across various banks and compiled a list of 30+ best credit cards in India based on various user segments.
With about 12 active credit cards in my wallet, the below list covers most of the cards that I personally use and even more. Let's begin!
Best Entry-Level Credit Cards
Entry-Level credit cards which can also be called as credit cards for beginners are those cards that are targeted at beginners. 2019 saw a huge inflow of these credit cards that I need to list them separately 😀
Note that most of these cards are co-branded cards of popular brands and are usually issued in closed loop, which means you can apply only from respective brands.
Major USP of these cards are that the rewards are usually in terms of direct cashback or equivalent to it, meaning you don't need to scratch your head to redeem the reward points.
Suggested income: 3 Lakhs+
Suggested spend: 1 Lakhs+
1. ICICI Amazon Pay Card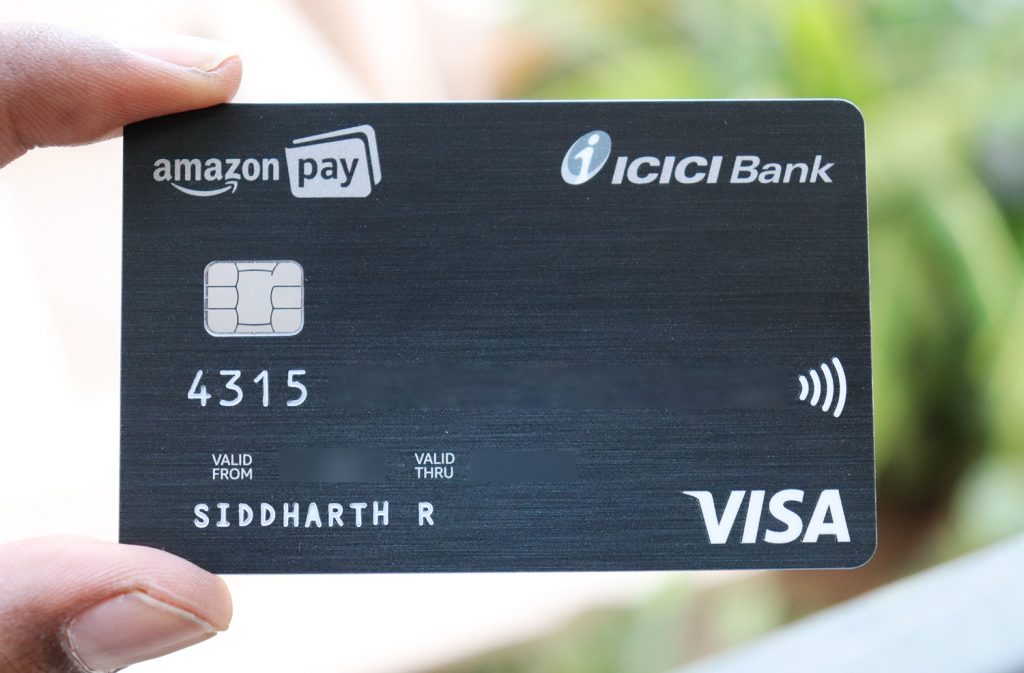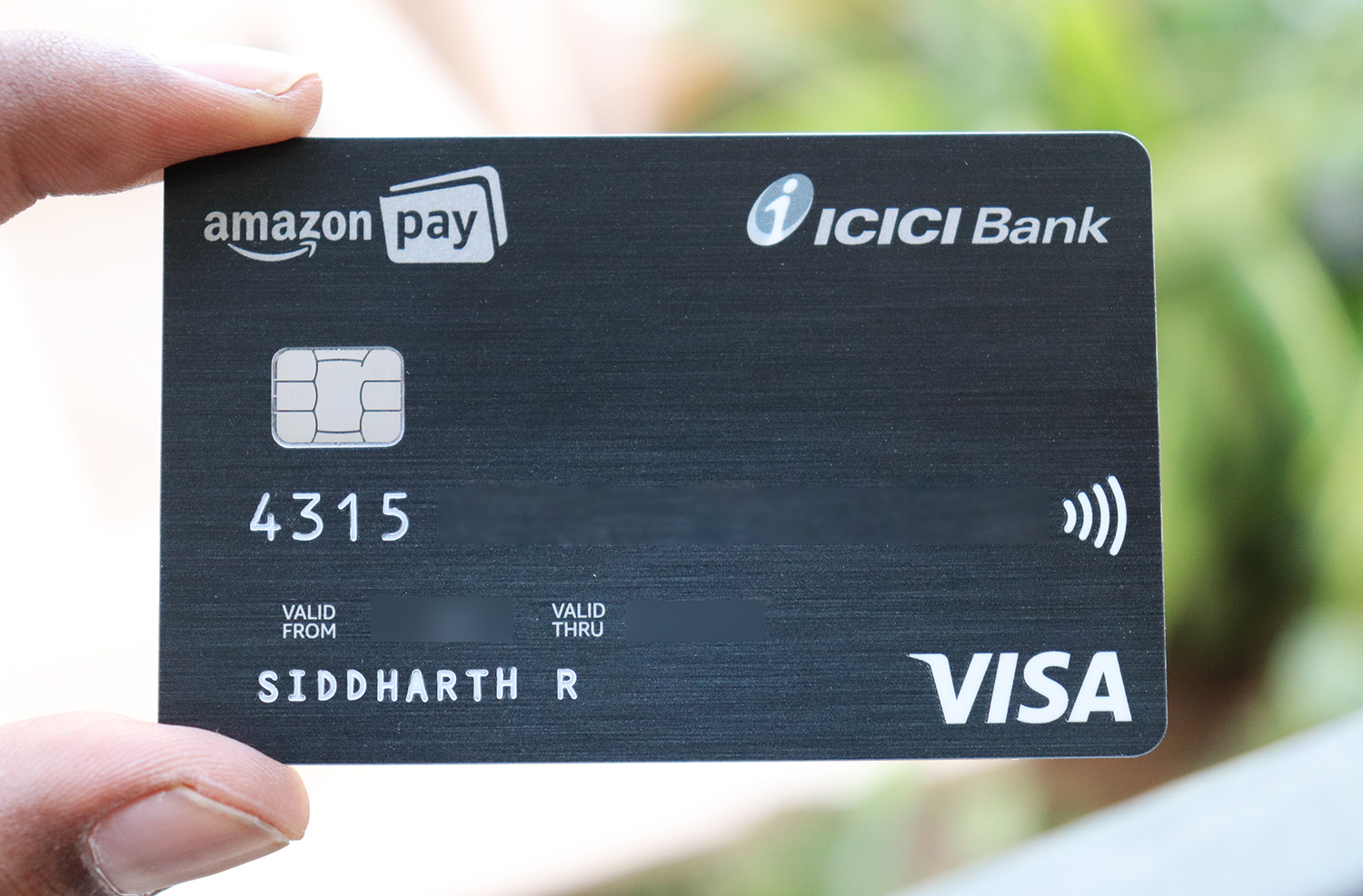 Reward Rate: 1% – 5% (as Amazon Pay Balance)
Joining/Renewal Fee: Nil
If you want to step into the credit card rewards game with no annual fee, this is the card for you. ICICI Amazon Pay credit card is known for its amazing integration with ICICI Bank to deliver the card in under 72 hrs, especially to the one who's already banking with them.
That aside, it does deliver a great value for Amazon Prime users and they have other offers too from time to time. Truly valuable as its a no-fee card.
2. Axis Flipkart Card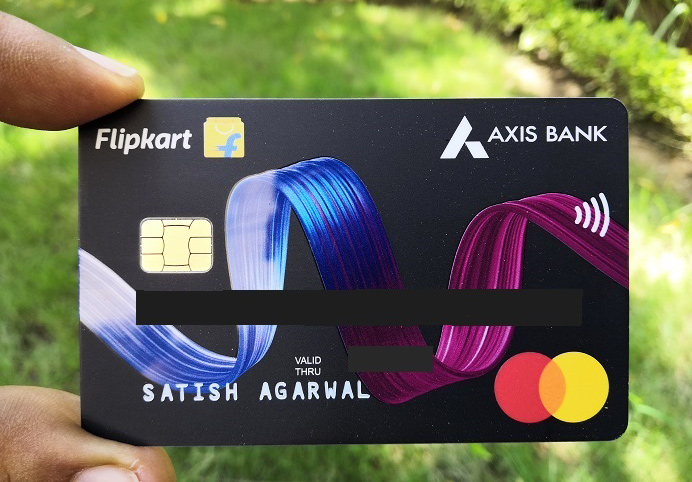 Reward Rate: 1.5% – 5% (as cashback to card)
Joining/Renewal Fee: Rs.500+GST
Axis Bank Flipkart credit card is one of the highly rewarding credit card in this segment and given that you get flat 1.5% cashback to statement on almost all type of spends, this stands out to be one of the best credit card for beginners.
Further, it also comes with domestic lounge access benefit, which takes care of your occasional domestic air travel needs well. That's definitely a lot for a card of this range.
3. OLA Money SBI Card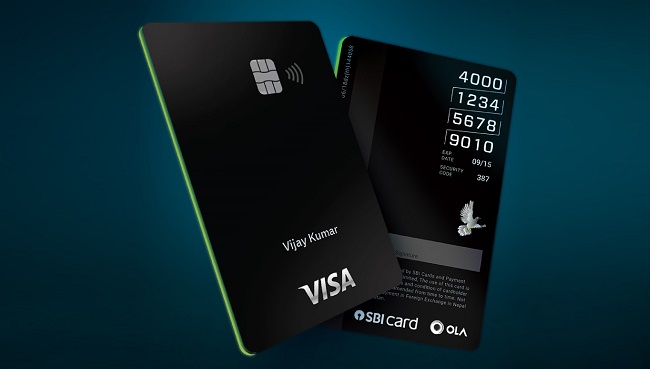 Reward Rate: 1% – 20% (as ola money)
Joining/Renewal Fee: Rs.500+GST
If you're a regular OLA user, this card gives you sweet 7% return on OLA cab spends and they also run temporary offers wherein you get 15% on OLA spends which is definitely a generous return.
That aside, even premium credit card users can extract a great value out of this card as it gives amazing 20% return on ClearTrip hotel spends.
Tip: If you're new to credit cards and wondering which of these entry-level credit cards to take among others, do check out this article for comparison: Flipkart Credit Card Vs Amazon Pay Card Vs Paytm First card Vs Ola Money Card
Best Lifestyle Credit Cards
Lifestyle cards are nothing but the cards that suits almost everyone for any kinds of spends, be it dining, online shopping, etc. Hence, these are all-rounder cards used by vast majority of users and it is easy to get approved as well.
Suggested income: 6 Lakhs+
Suggested spend: 3 Lakhs+
4. SBI Prime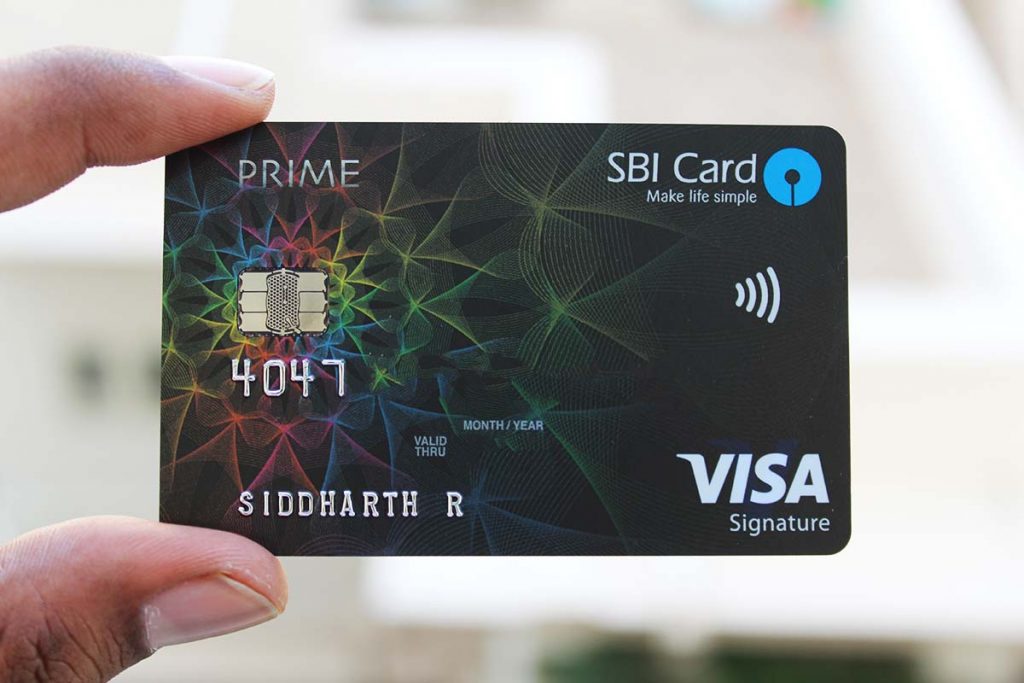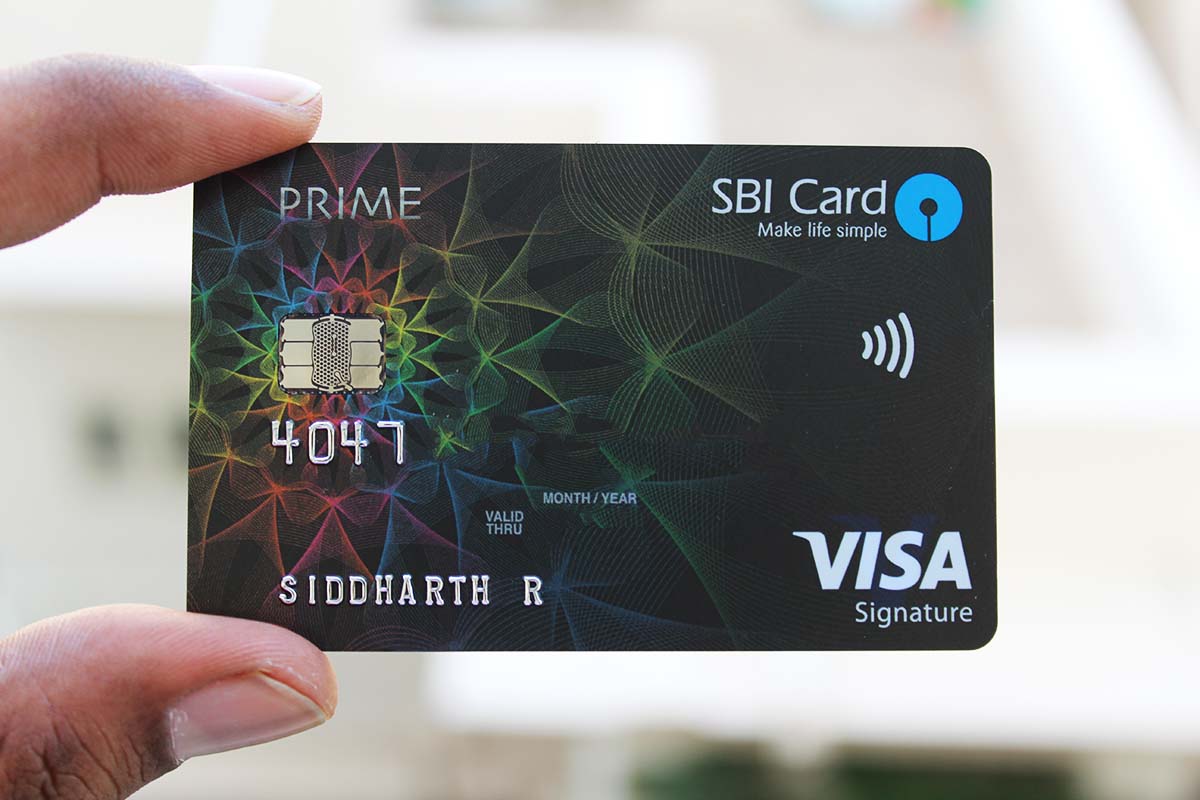 SBICard Prime is one of the best credit card in India for many cardholders since 2017. From milestone benefits to lounge access, SBI Prime has everything you need under single roof and that too with a renewal fee waiver on 3 Lakh spend.
Even-though it got devalued a bit in 2019 by revoking select eligible spends on accelerated rewards, it is still a very good card for the benefits it comes with.
5. Amex MRCC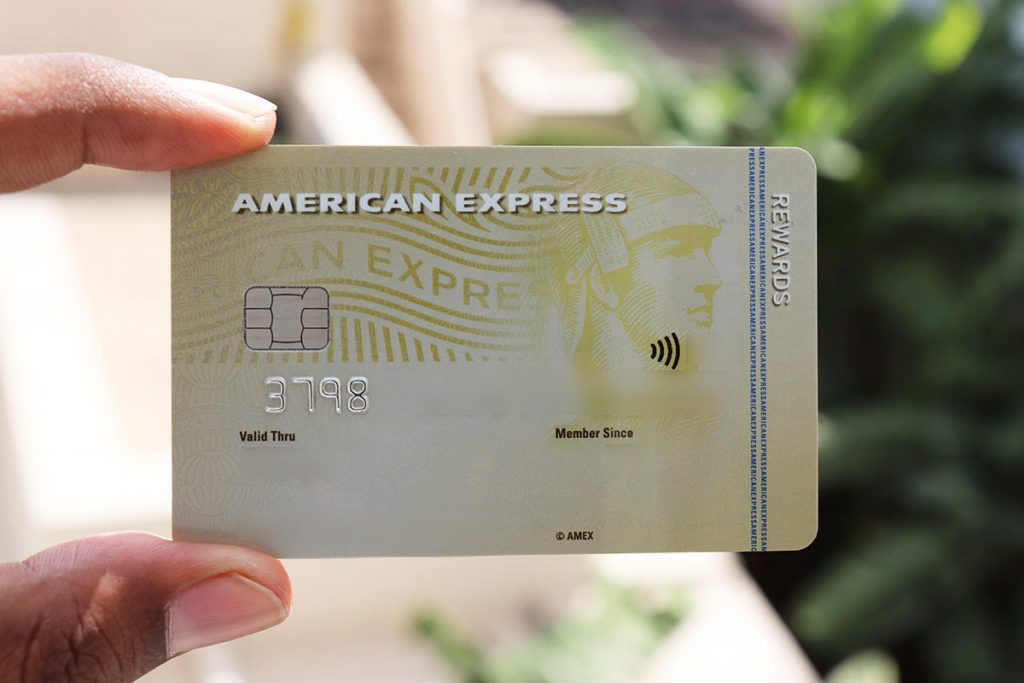 American Express Membership Rewards Credit Card (MRCC) is the best way to get into the world of Amex. If you use this card just to get the 1000 MR points monthly by spending Rs.1000*4 times, you can easily get a return of more than 10%.
Apart from that, you will also get access to the amazing Amex merchant offers & spend based offers which are very lucrative most of the time.
6. Regalia First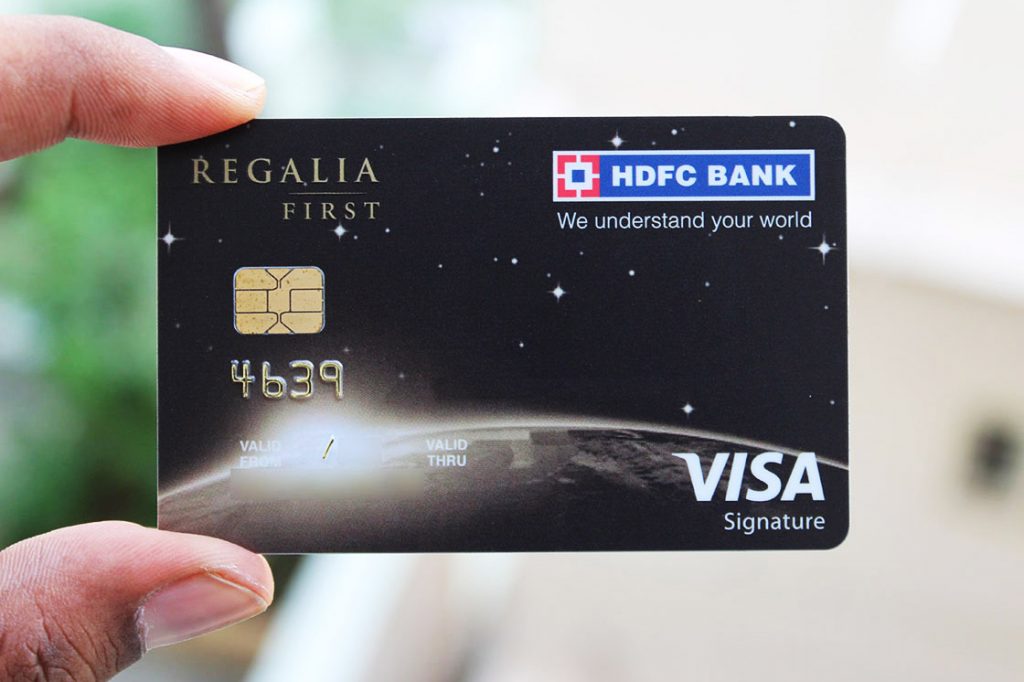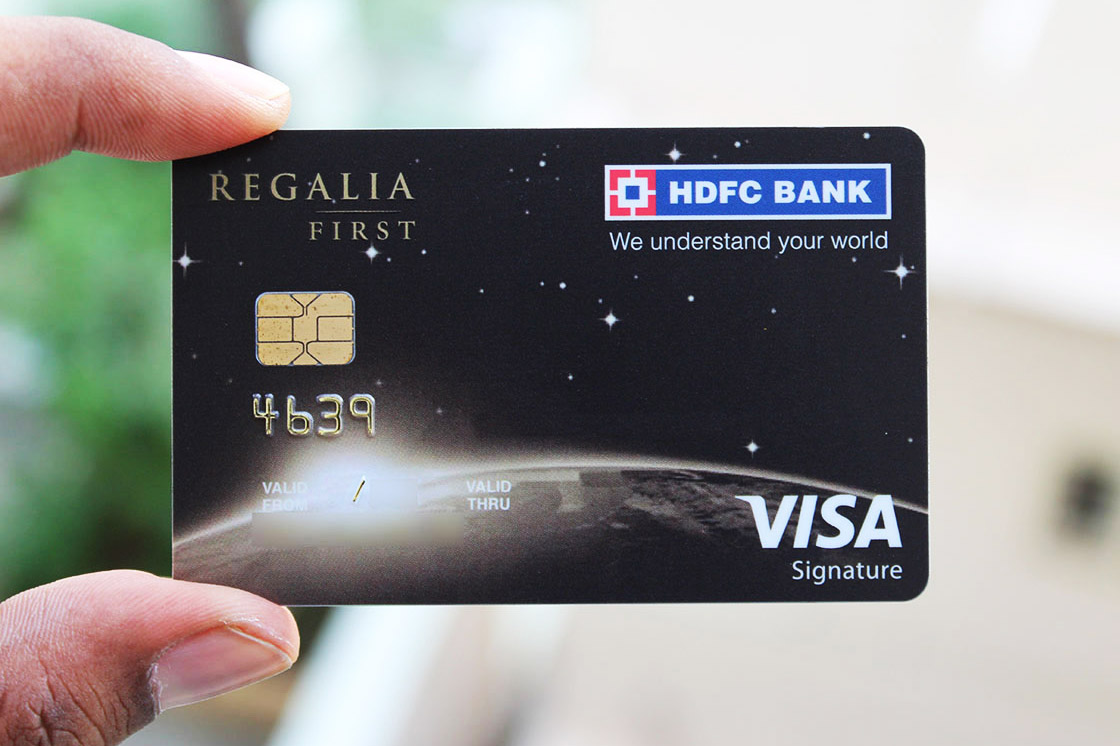 Unlike SBI Prime which is a paid card, HDFC Regalia First mostly comes at free of cost, at-least for 1st year, which fits well for those who are not comfortable in paying joining fees. The best part of HDFC cards are its merchant offers, and very often you get 5X/10X promos which will increase the reward rate of this card to the roof.
I suggest you have at-least one HDFC credit card in your wallet and this one is good to start with.
7. SBI Simply Click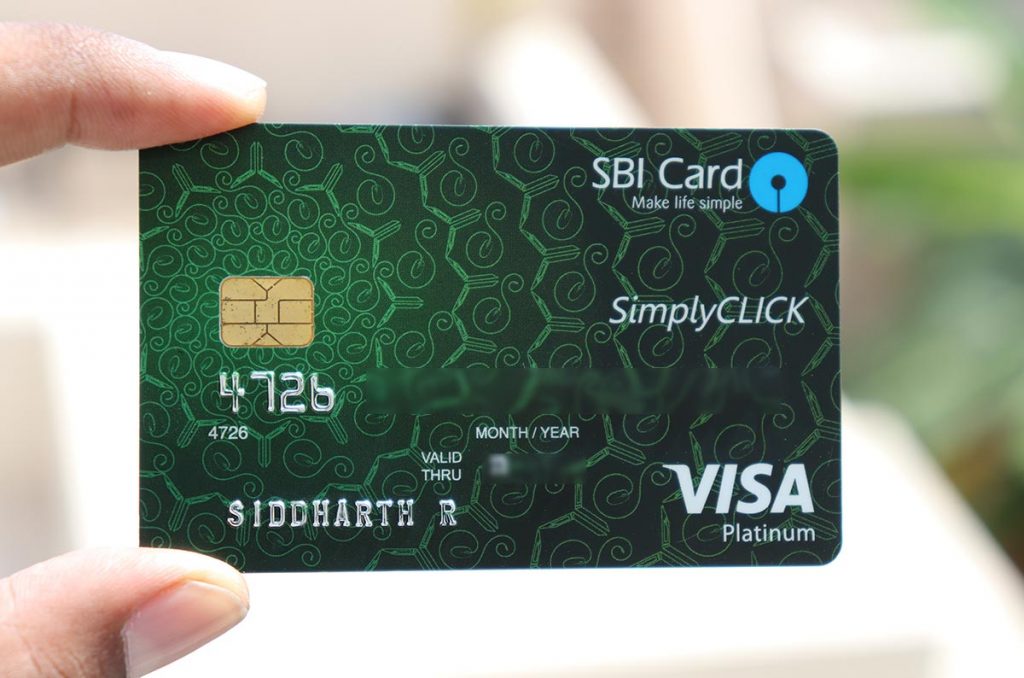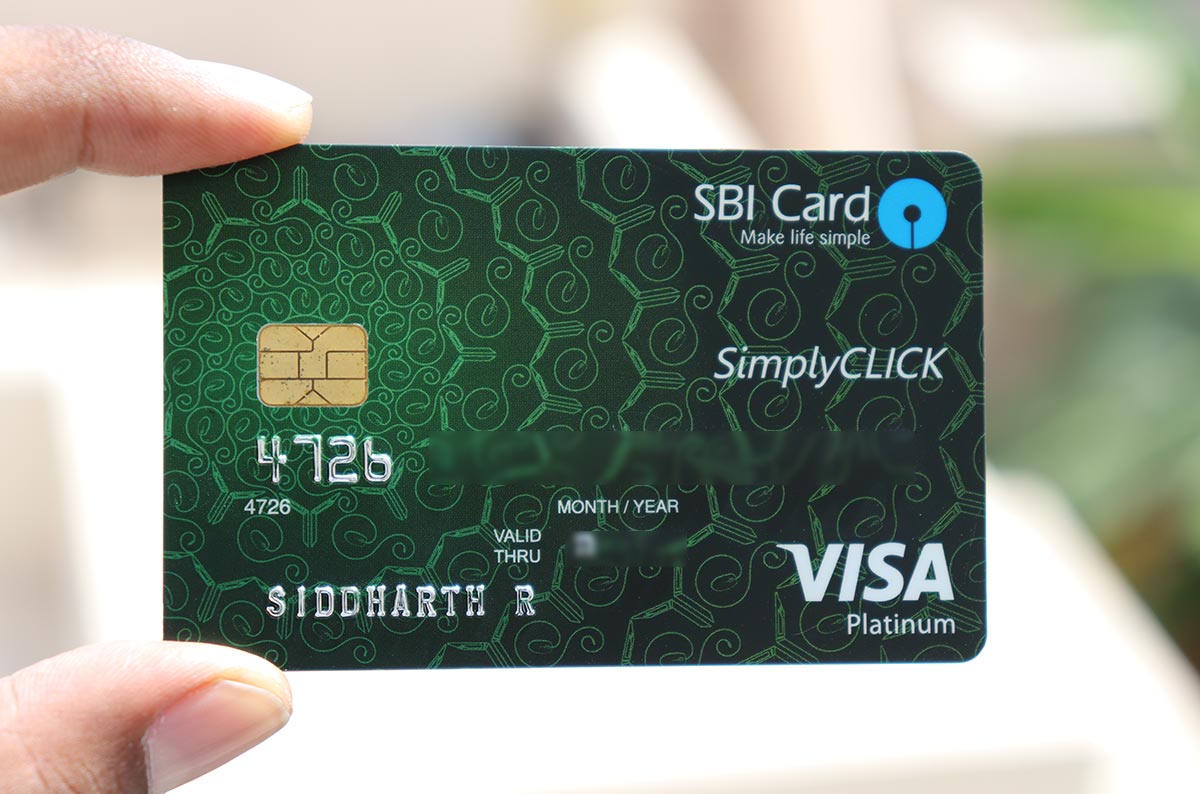 If your spends are mostly online and is less than 3 Lakhs a year, you could prefer Simplyclick. With SimplyClick card you get accelerated rewards on few merchants as well. It also comes with sweet milestone benefit (Cleartrip vouchers) that makes this low annual fee card really Click!
Best Premium Credit Cards
Premium credit cards comes into picture when your lifestyle has pinch of luxury factor to it, and these cards are kind of upgraded versions of the lifestyle cards that we've seen above.
It comes with more travel benefits like domestic and international lounge access, better reward rate on high spends, etc.
Suggested income range: 12 Lakhs+
Suggested spend range: 6 Lakhs+
8. HDFC Regalia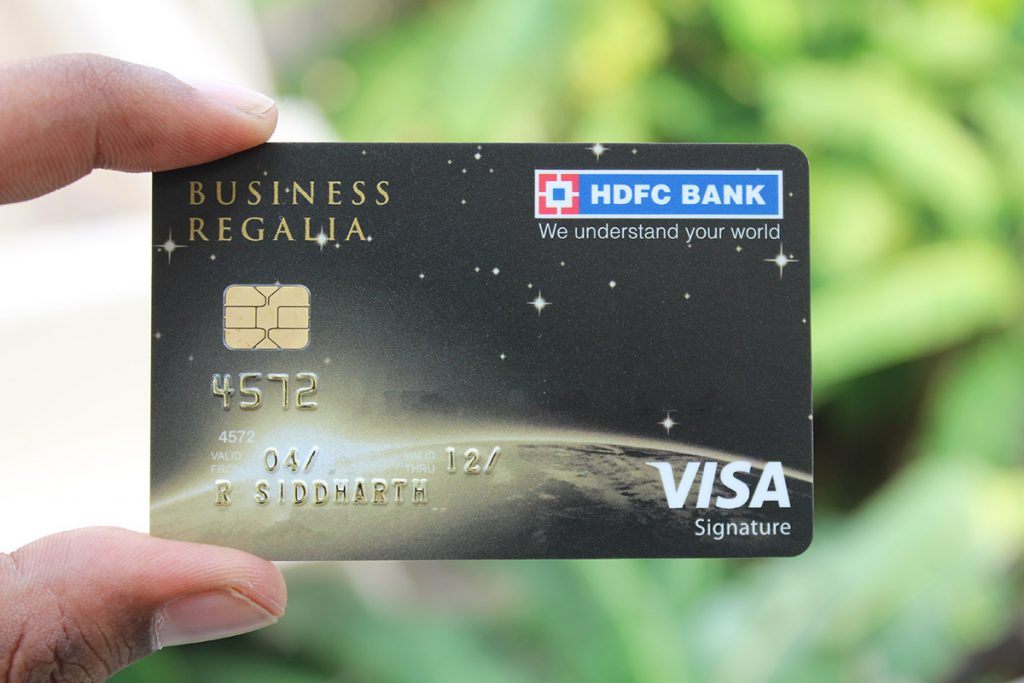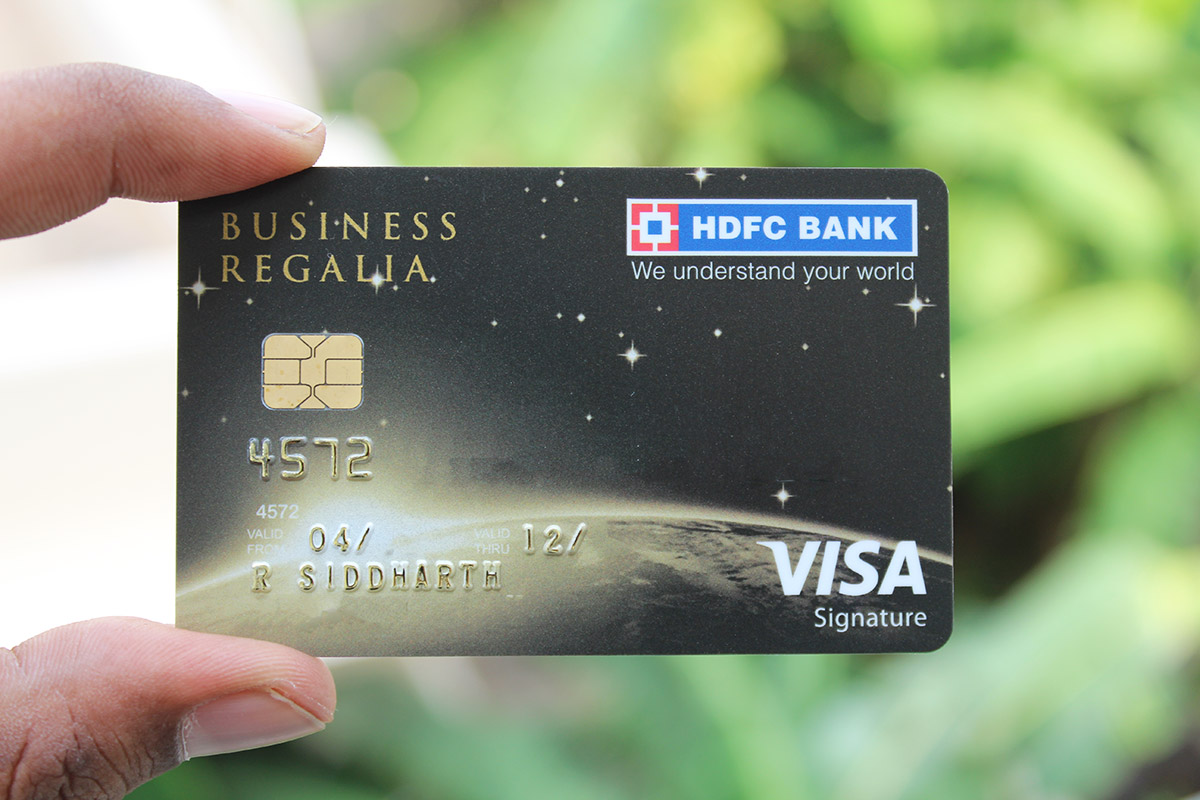 It's HDFC's flagship credit card and has its name and fame for many years in the industry. Consider it as an upgraded version of Regalia First which we saw above.
Low foreign currency markup fees on international transactions, 5X/10X rewards with selected merchants are some of its benefits. Newly added milestone benefits increases the overall reward rate to 2% upto 8L spend.
9. Amex Gold Charge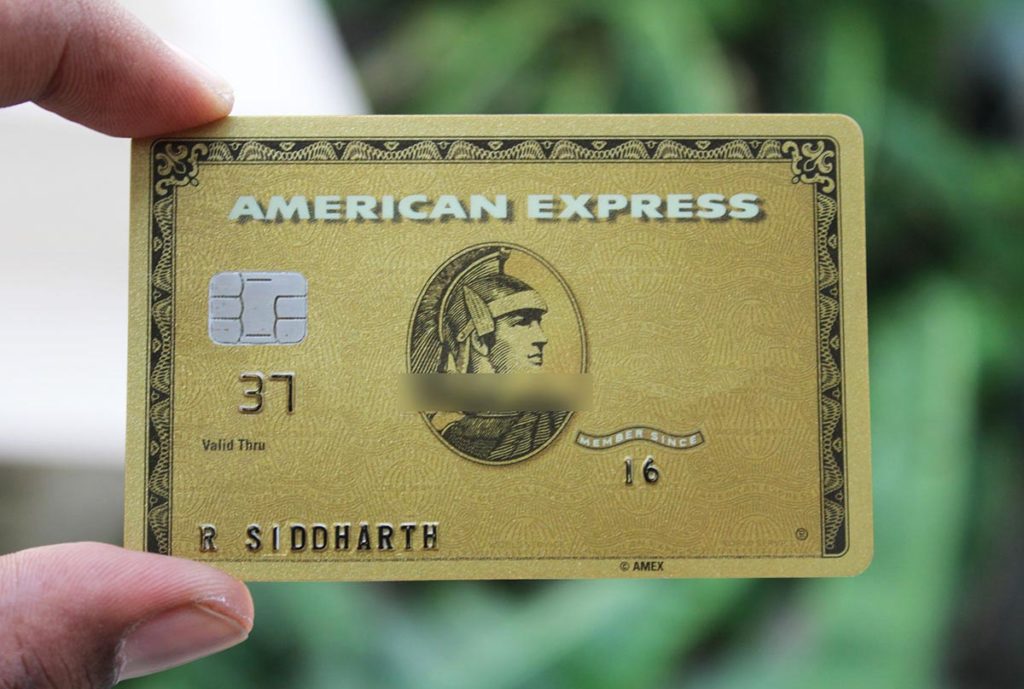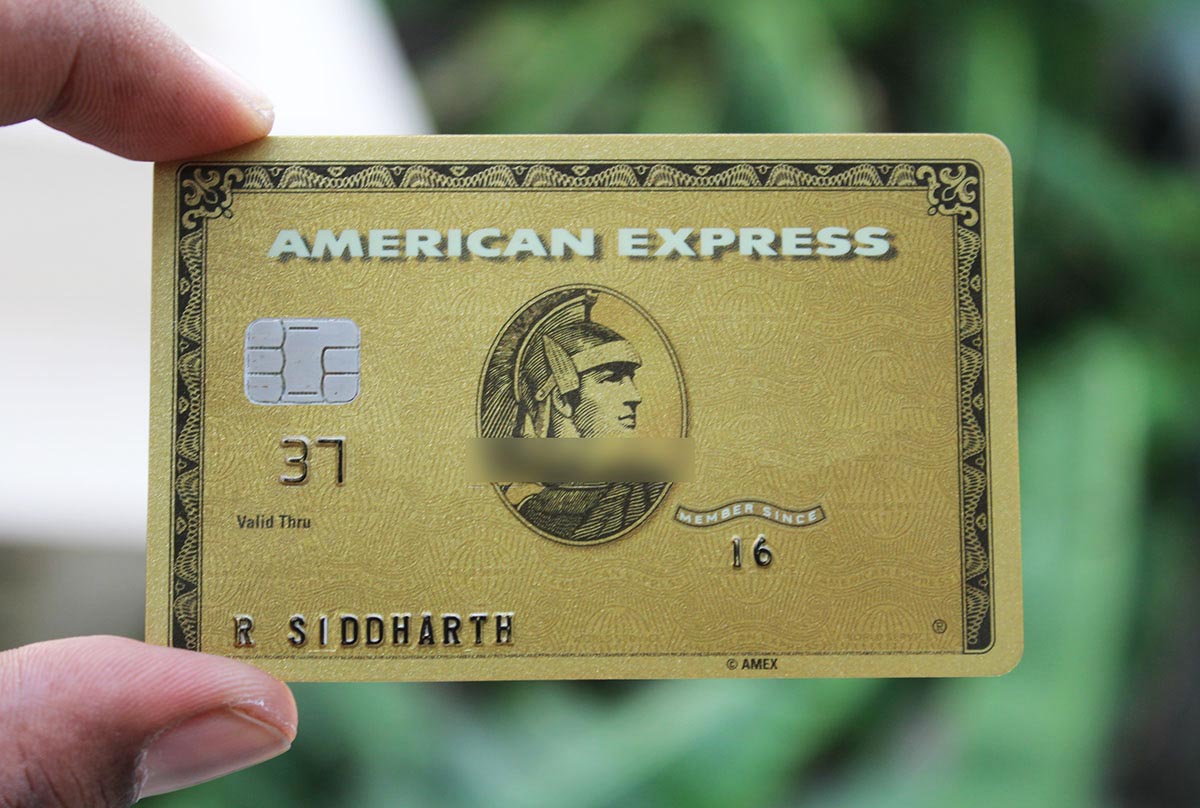 Reward Rate: 1%-10%
Joining Fee: Rs.1000+GST
If you're into premium lifestyle, you MUST have at-least one of the Amex cards in your pocket. While Amex MRCC serves that purpose as we saw earlier, Amex Gold Charge Card makes sense if you need more buying power and it's way to the Amex Platinum.
Check out 5 Reasons Why You Should Have an American Express Credit Card. Remember, its a "Charge Card" and not a "Credit card", hence no EMI options.
10. SBI Elite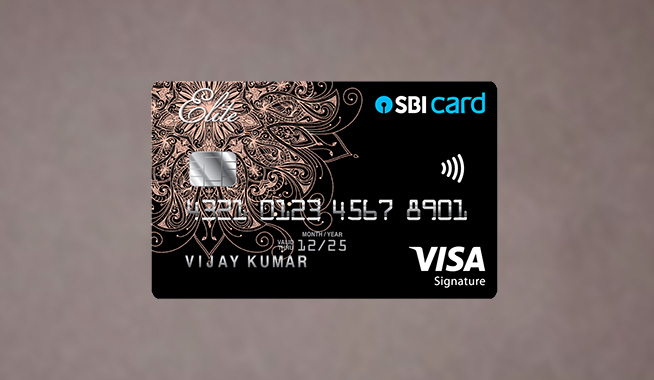 SBI Elite is one of the best premium credit card with the ability to get 2 bookmyshow tickets (not buy1 get 1) worth Rs.500 every month which is one of the best Bookmyshow offer around. It suits well for movie buffs and high spenders, as the renewal fee gets waived off on 10L spend.
11. HDFC Diners ClubMiles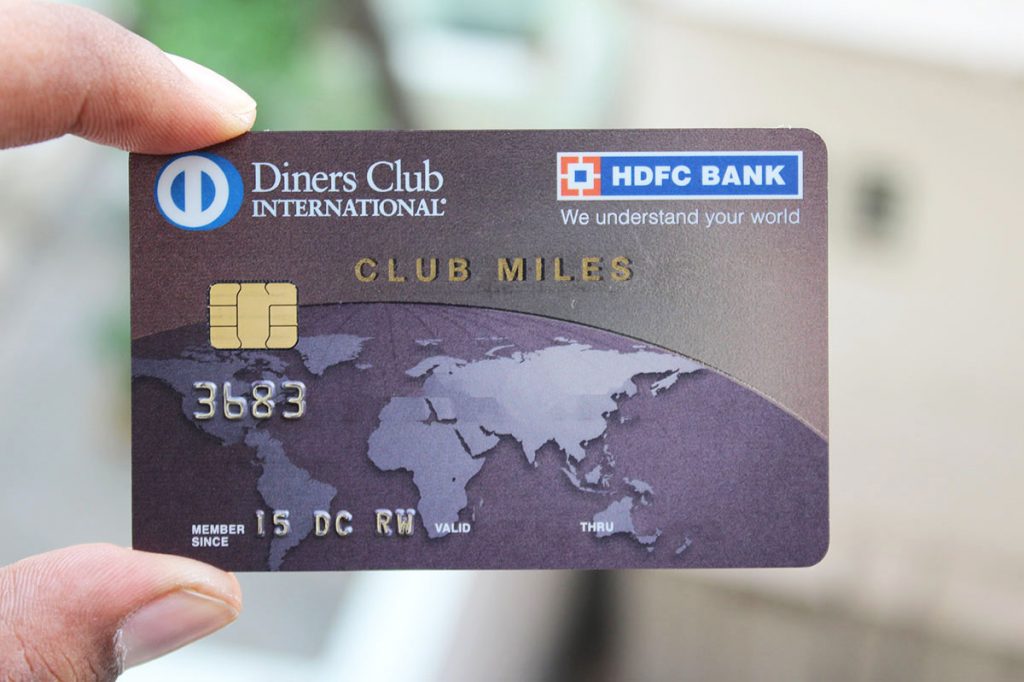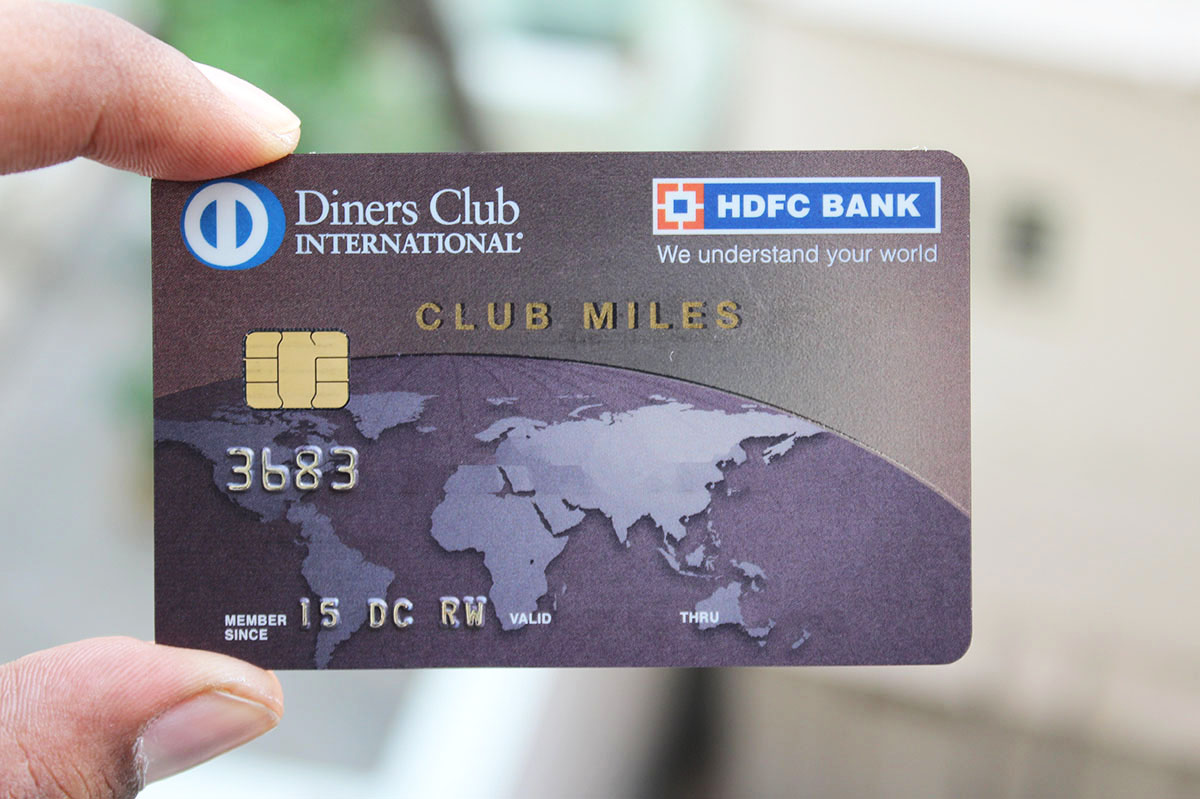 If you're more of a traveler and online shopper, HDFC Diners ClubMiles Credit card will help you save quite a lot with its 10X Reward Points and complimentary lounge access.
Excluding 10X, its as good as Regalia and the only downside of this credit card is that its not a Visa or Mastercard but Diners Club itself and the Diners Club acceptance is not 100%. Hence you always need one backup card to be on safer side.
12. HDFC Diners Privilege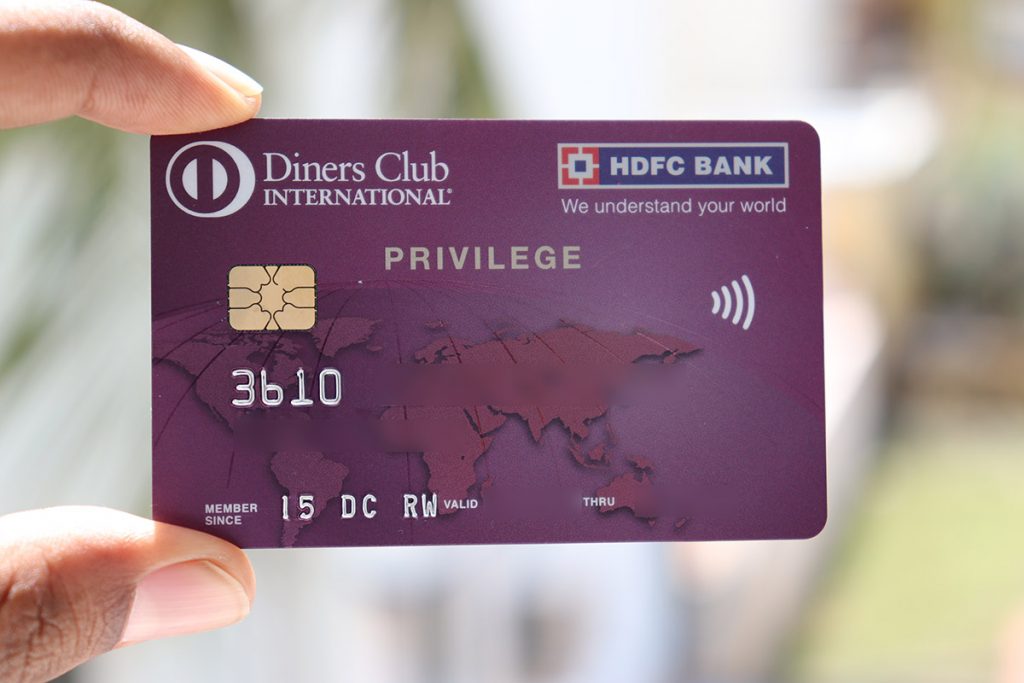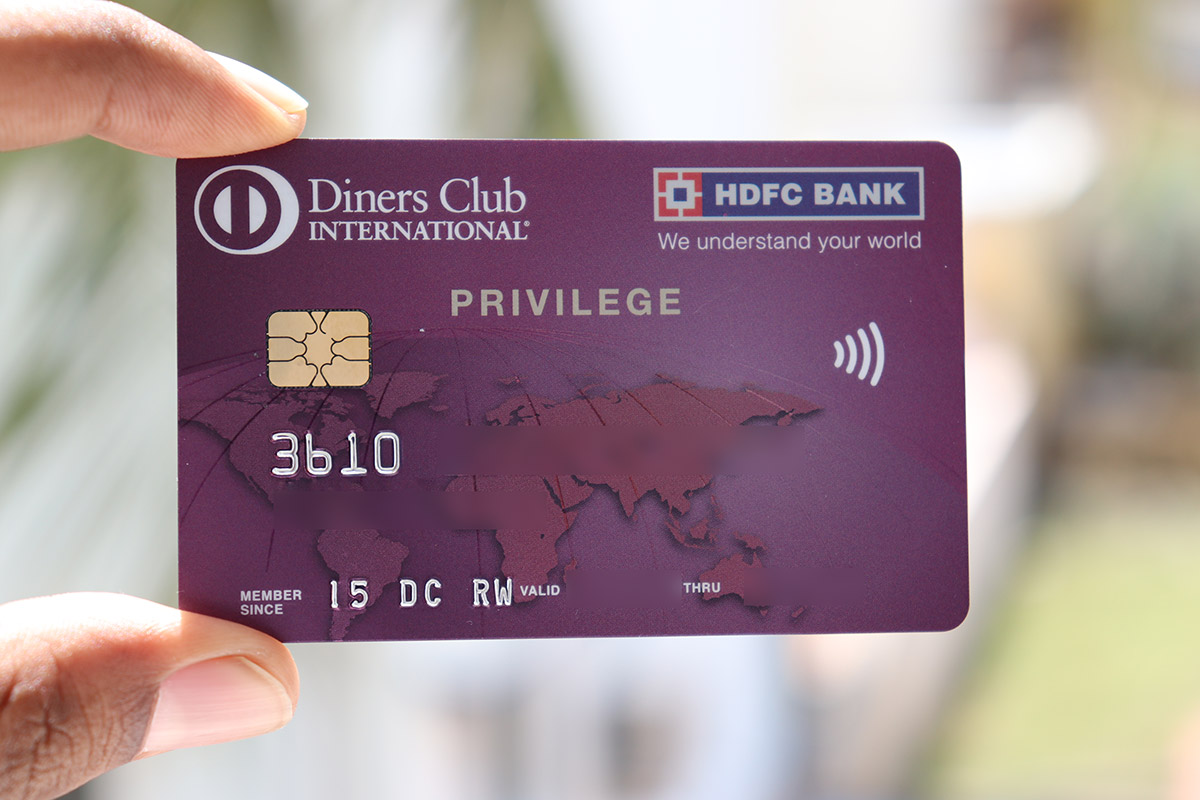 Reward Rate: 1.3% – 13%
Joining Fee: Rs.2500+GST (Usually First Year Free)
HDFC Bank recently launched a slightly better version of Diners ClubMiles credit card and named it HDFC Diners Privilege. The Privilege card is a combination of Diners Clubmiles & Diners Black and comes with monthly rewards, membership benefits & more.
Getting this card means you're getting one step closer to the legendary Diners Black. Yet it lacks the 1:1 transfer ratio benefit for Airmiles which is the case with Diners Clubmiles.
12. Indusind Iconia (Amex)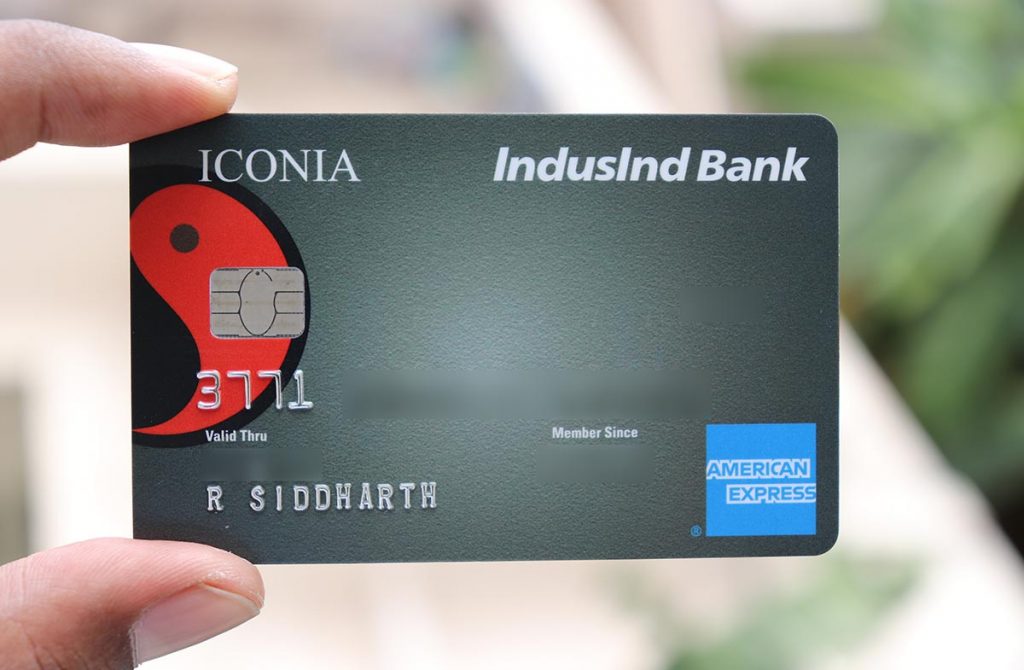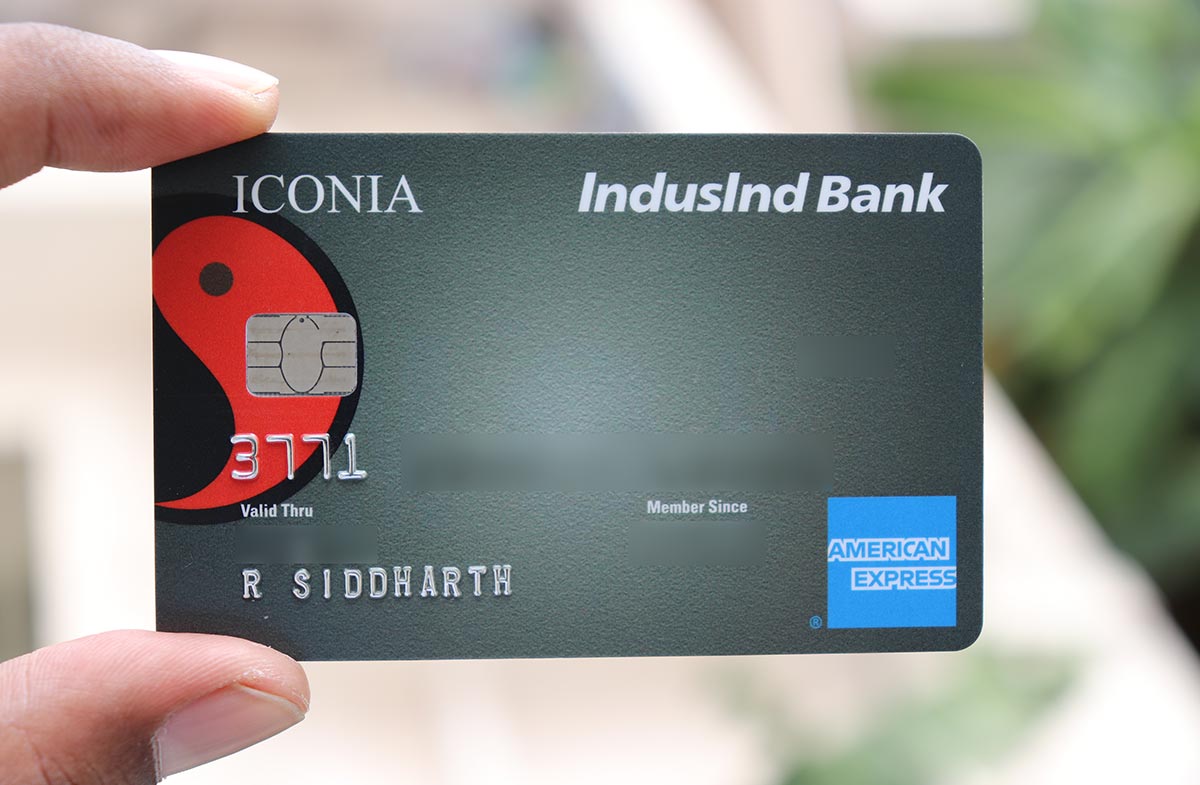 Do you spend a lot on weekends? Consider getting Iconia Amex Credit card. While the unlimited domestic lounge access on this card has been revoked, its still good for the reward rate, Amex Offers & other spend based offers.
This is for credit card enthusiasts and I would not really suggest for beginners as Indusind credit card systems are not so great at the moment.
13. Indusind Pinnacle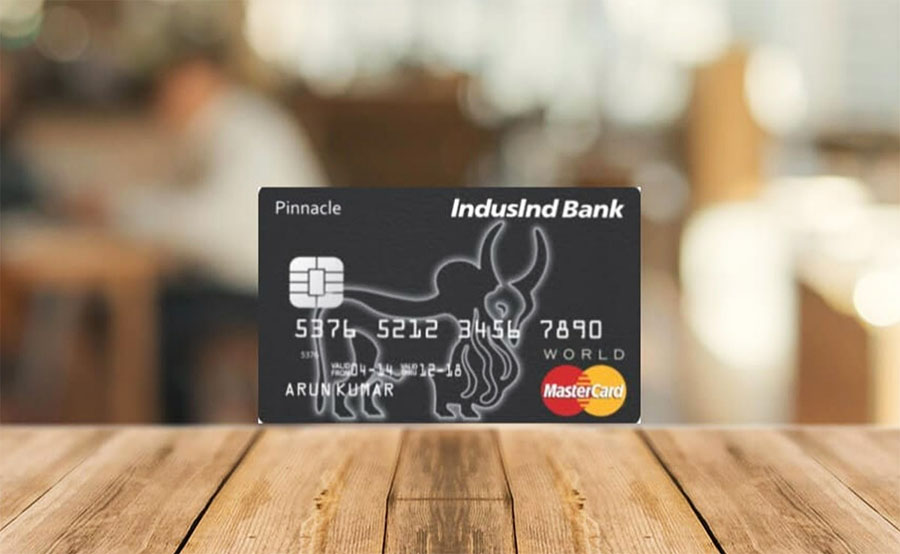 Reward Rate: ~2.5%
Joining Fee: Rs.10,000+GST no voucher (or) Rs.25,000+GST with equivalent gift voucher
Do you spend a lot Online apart from Amazon & Flipkart (as its covered by HDFC cards)? Consider getting Indusind Pinnacle Credit card just for that reason as you get amazing return on online spends which is cash equivalent.
Best Travel Credit Cards
When your life has good amount of travel, that's when you need to have these exclusive Travel credit cards. Travel credit cards are designed in such a way that you get travel vouchers/points instead of cashback.
Also remember, most Premium & Super Premium Credit Cards also serve as a travel card in many ways.
14. Amex Plat Travel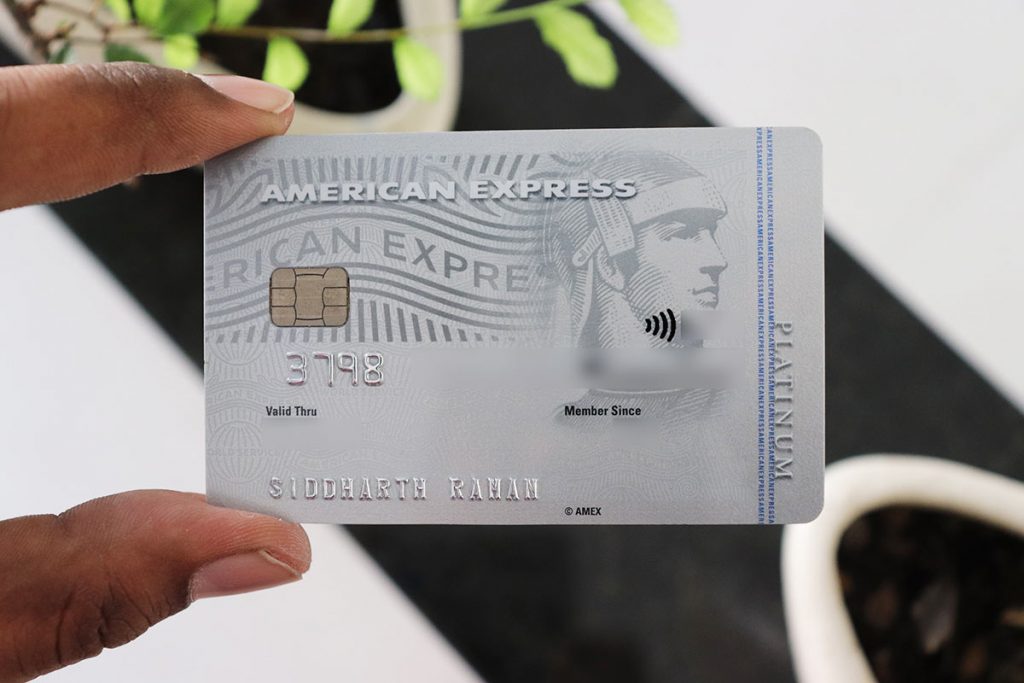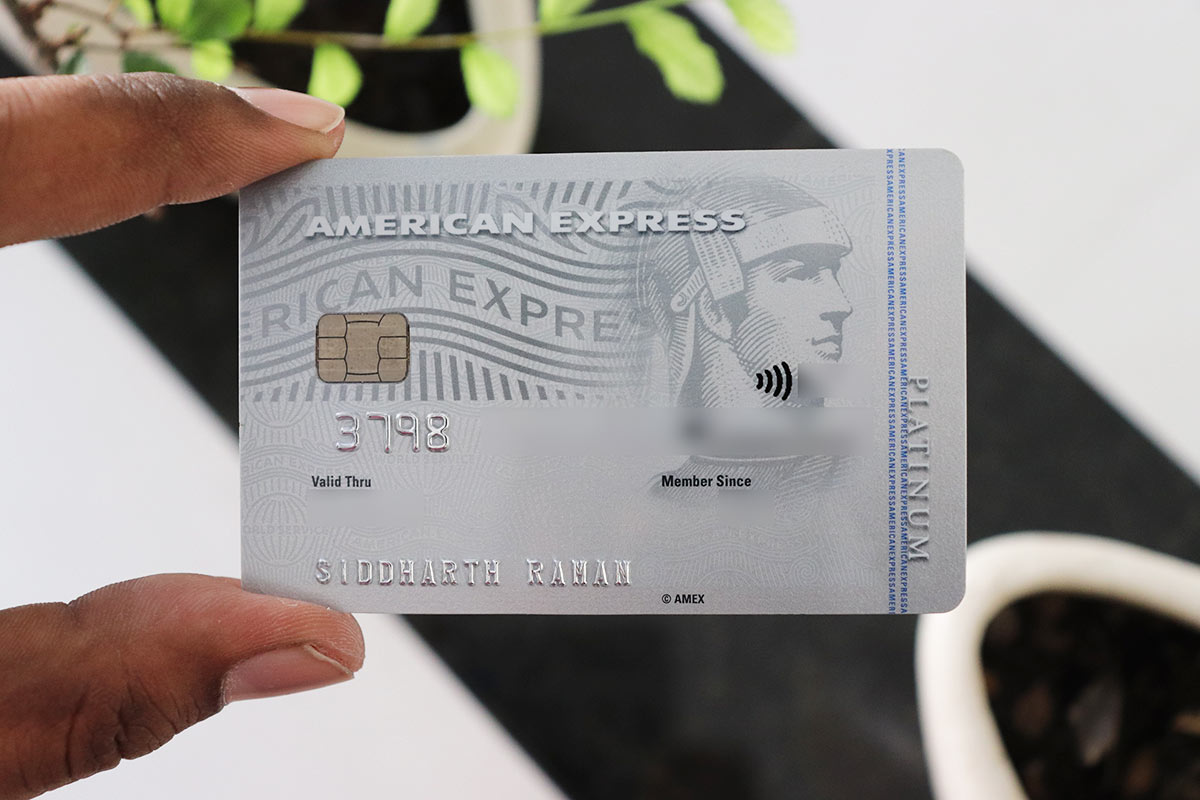 American Express Platinum Travel card is the best travel credit card in the country, hands down! Its designed for high spenders as you get ~Rs.30,000 worth of travel vouchers on 4L spend, that includes domestic travel vouchers + Taj Stay vouchers.
I personally enjoy using this card as it helps me to stay at one unique Taj property every year by using the complimentary Taj Voucher.
15. Axis Magnus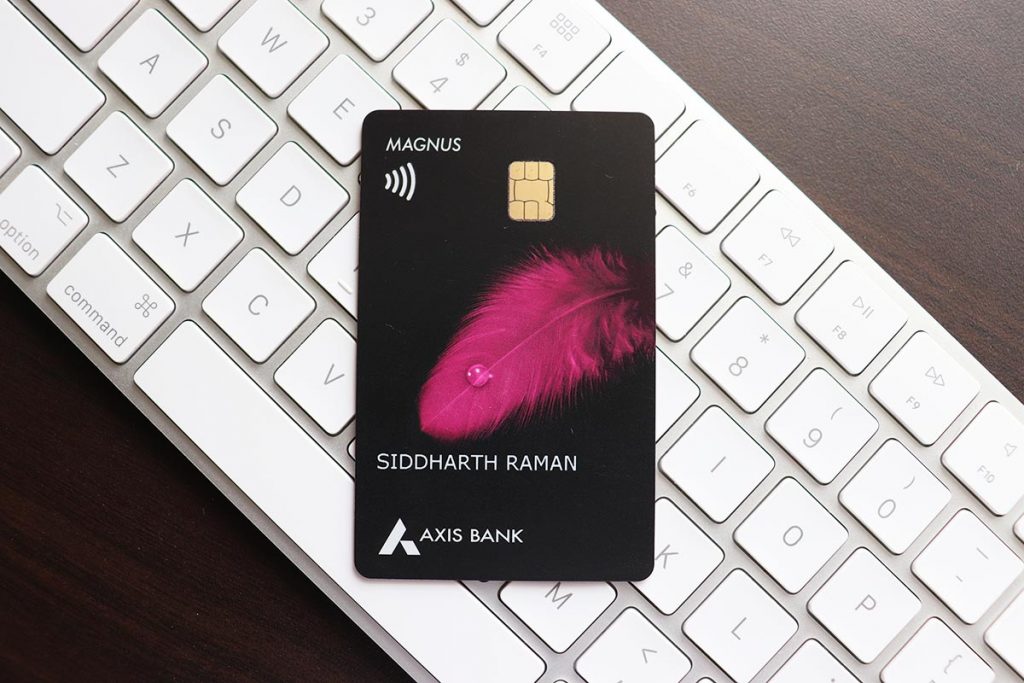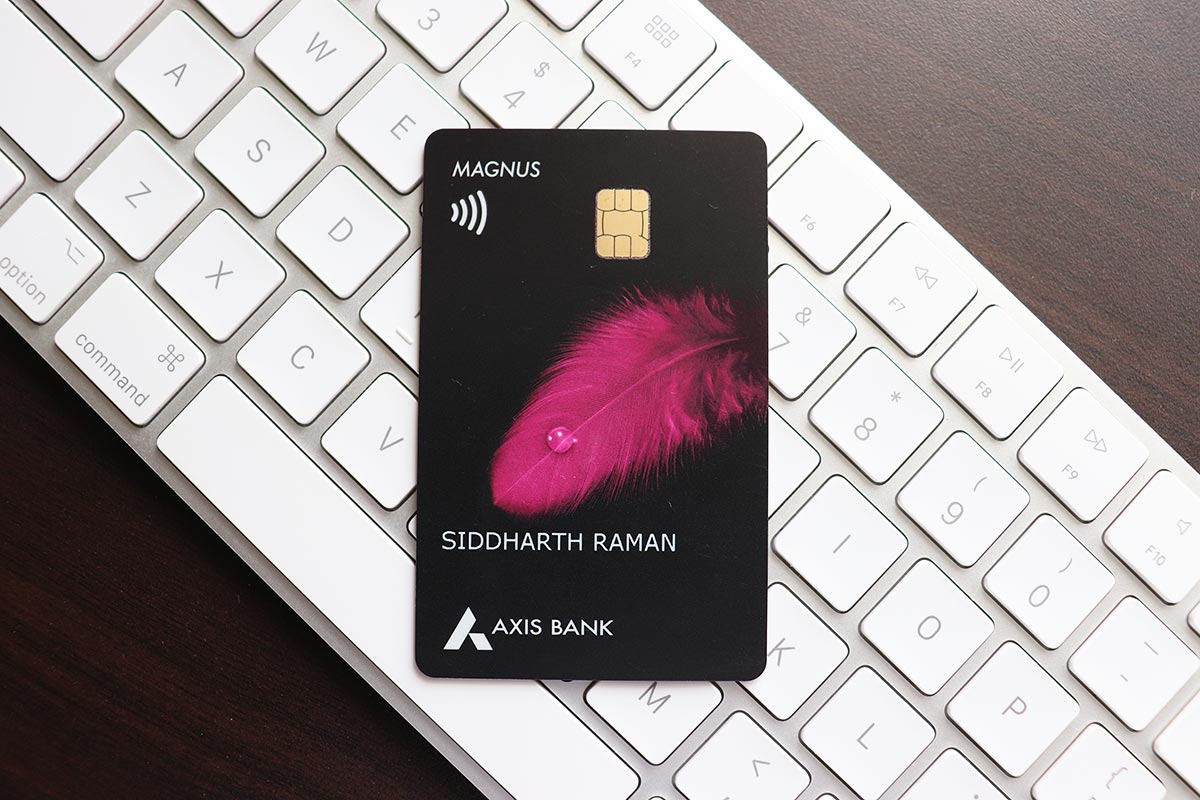 Reward Rate: 1.2%-2.4%
Joining/Renewal Fee: Rs.10,000+GST
Axis Bank's newest offering in premium travel segment may not sound amazing just by looking at the reward rate. But it gives you new experiences, like breezing through airport queues with their complimentary airpot concierge services which is highly useful at airports in metro cities.
16. Citi Premier Miles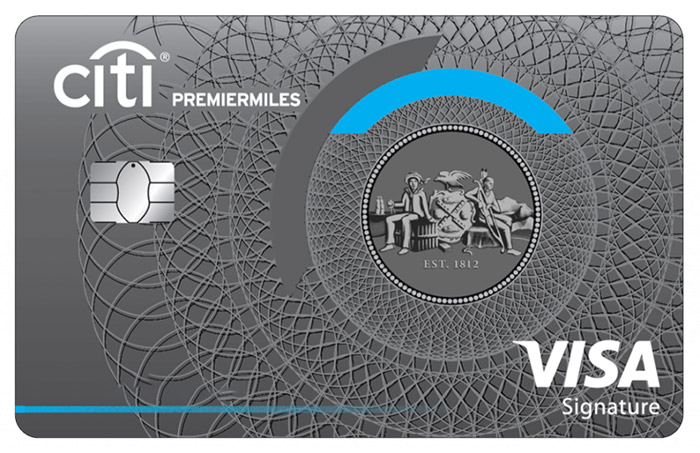 First of all, Citibank PremierMiles is NOT an Airmiles card or a travel card as such and is more like HDFC Regalia which is a rewards card. But you can also convert your points to major airlines & hotel loyalty programs which makes it to this list.
While this card in itself is not a great card, its the way to get Citi Prestige, which you'll see later below. Ideally fits well only for the Citi Priority/Gold account holders as they don't easily waive off the renewal fee. So get it only if its free.
17. Axis Privilege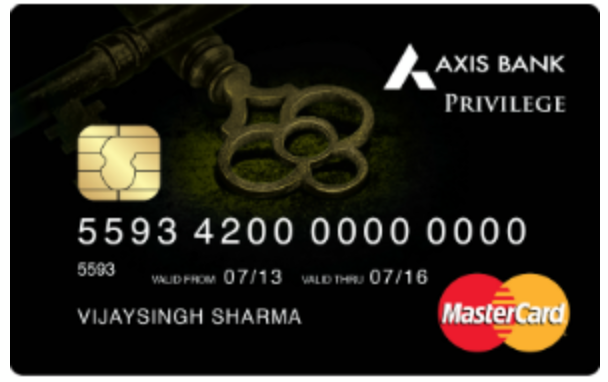 If you're an Axis Bank Priority customer, you can get this card for free. That being said, this card comes with decent benefit for travellers in terms of Yatra voucher redemption options. If you want a best non-airline travel card from Axis, it would be this.
19. SBI IRCTC Platinum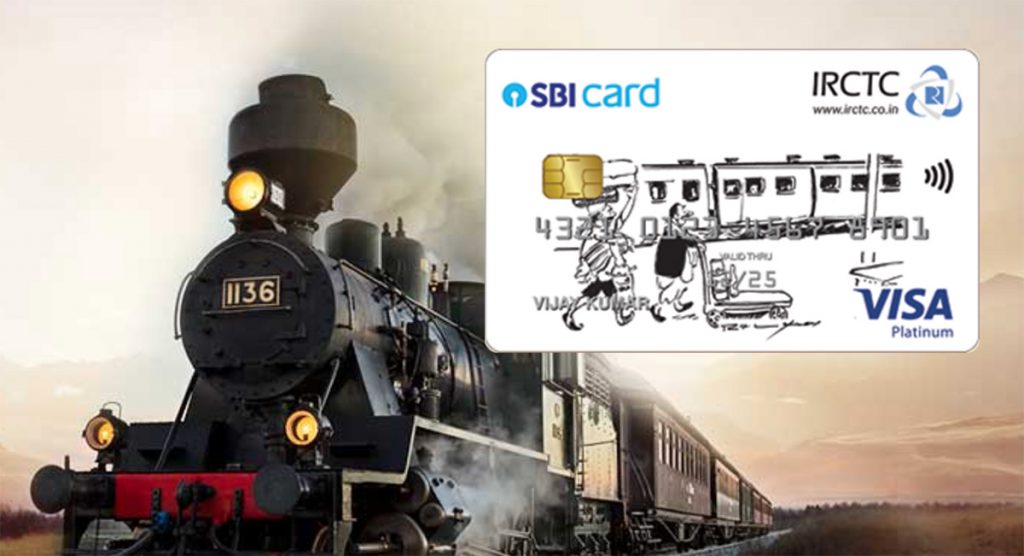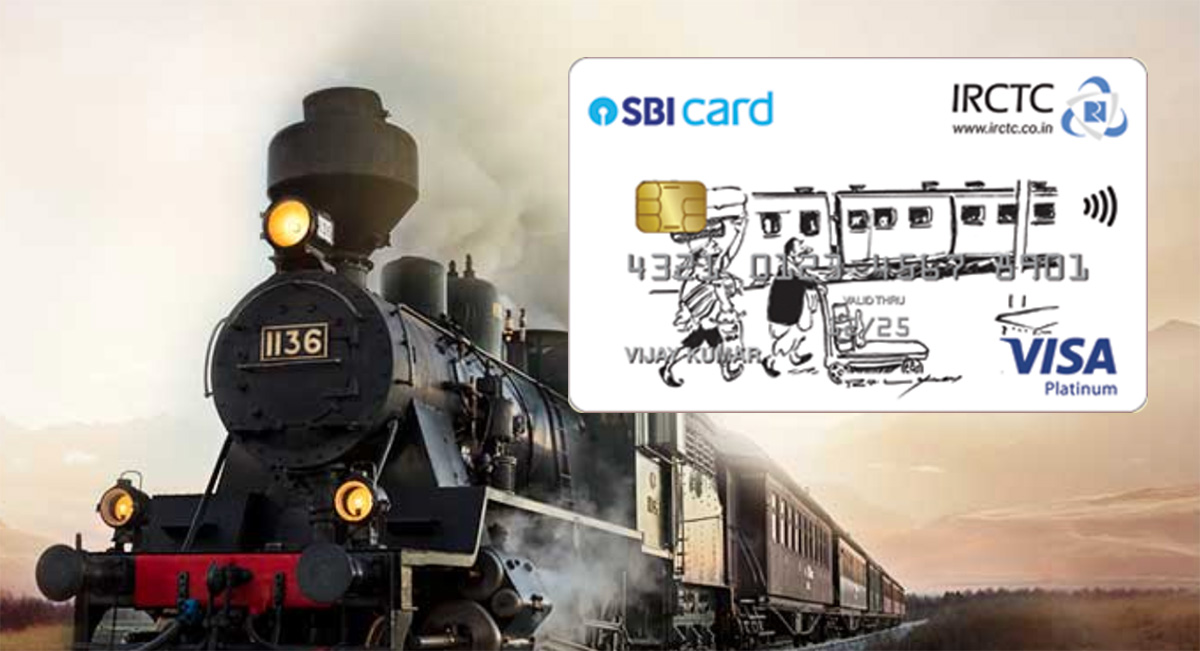 With SBI IRCTC credit card, you have a chance to save upto 10% on your train tickets and redeem them back for train journeys. If you travel by Indian railways very often (40+ trips annually), consider going for this card.
SBI also launched a new premium IRCTC card called SBI IRCTC Premier recently but you need high IRCTC spends like >50K a year for "self" to maximize the value. So for most, the Platinum variant is sufficient.
Best Airline Credit Cards
If you're a frequent traveller, you might also need to get one or more of the best Airline Credit cards. Airmiles/Airlines credit cards makes sense if you fly frequently with the specific airline. Here are some of the best, after Jet Airways shutdown.
20. Axis Vistara Infinite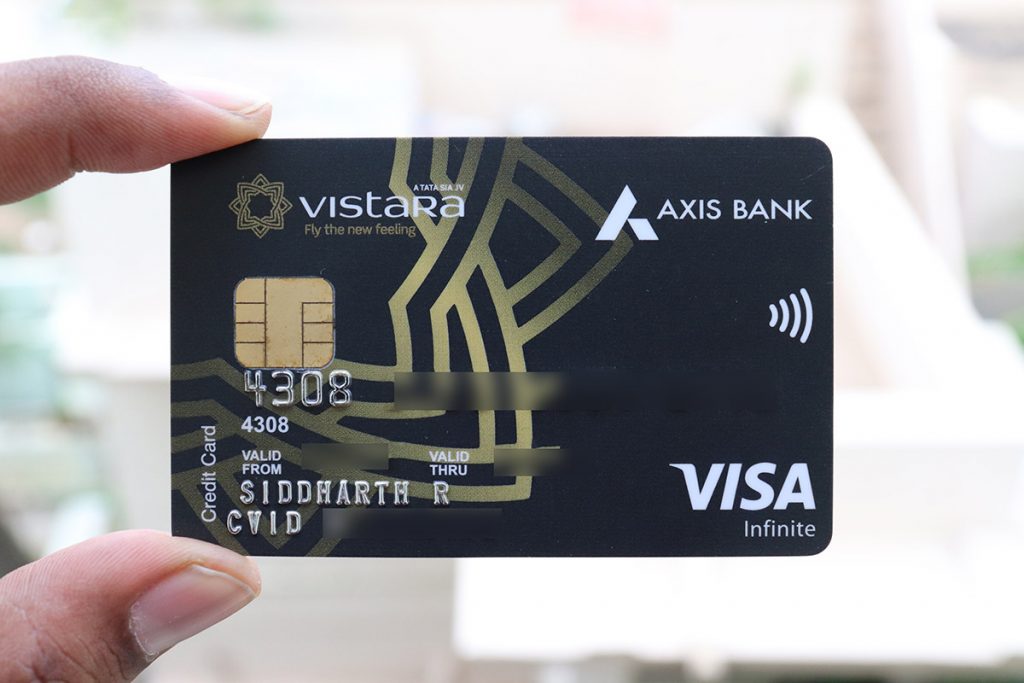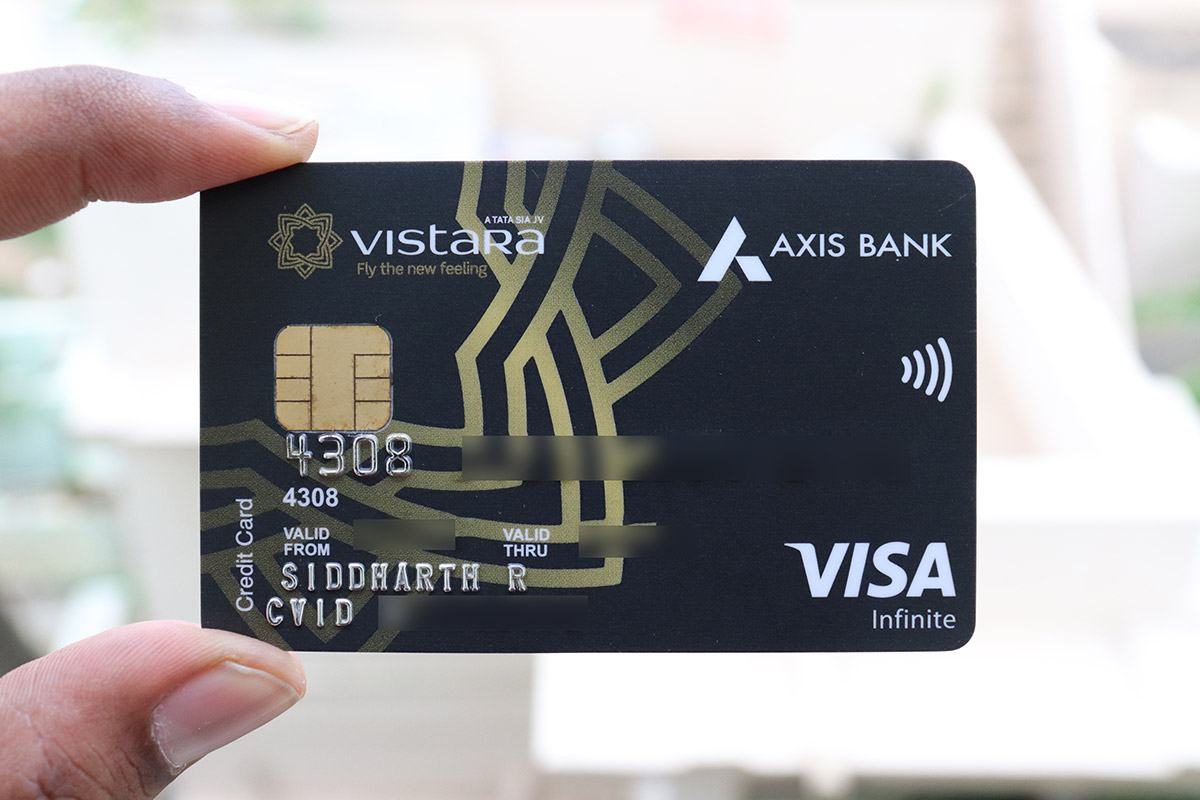 The newest airline in India has one of the best rewarding credit card in the Industry. Apart from the welcome voucher, this card gives upto 4 Business Class vouchers based on your spends and the reward rate is as unbelievable as ~10%.
This card needs 7.5L or more spend to maximize the benefit. If your spends are bit low, you may also go for the Vistara Signature variant.
21. Club Vistara SBI Card Prime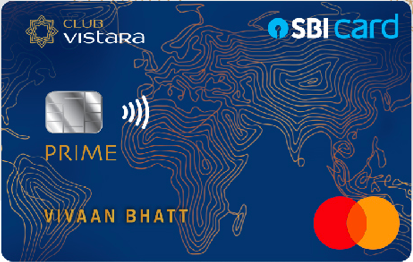 If you feel Axis Vistara Infinite is beyond your reach due to high joining fee, you've an option to go for the Club Vistara Prime that gives you complimentary Premium Economy tickets on Vistara.
While Axis Bank too have Vistara signature for this same purpose, SBI variant gives a bit more reward rate comparatively.
22. SBI Air India Signature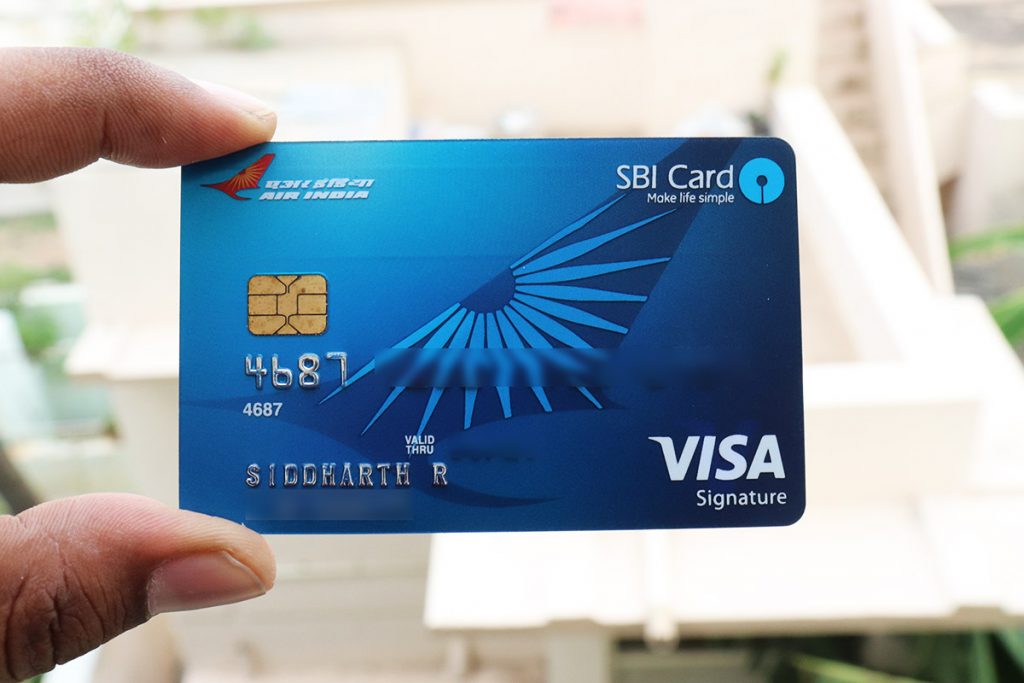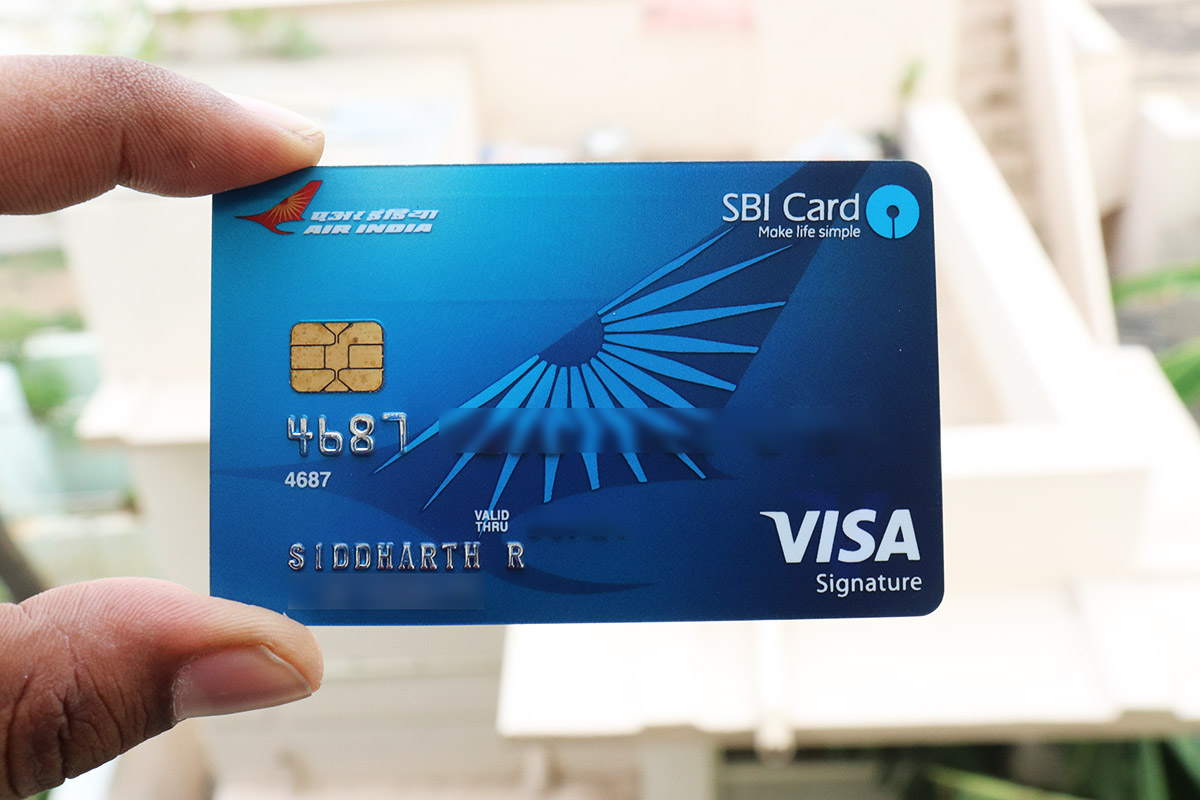 No one is actually interested in flying Air India isn't it? Well, this card gets you access to Star Alliance Airline partners as well, like Thai Airways which makes it worth giving a try.
Fortunately, even Air India has decent product as I flew on one of their Dreamliner to Singapore. Check out my first flight on: Air India 787 Dreamliner Business Class. It holds good for domestic redemptions too, but their product is not good.
23. Etihad Guest SBI Premier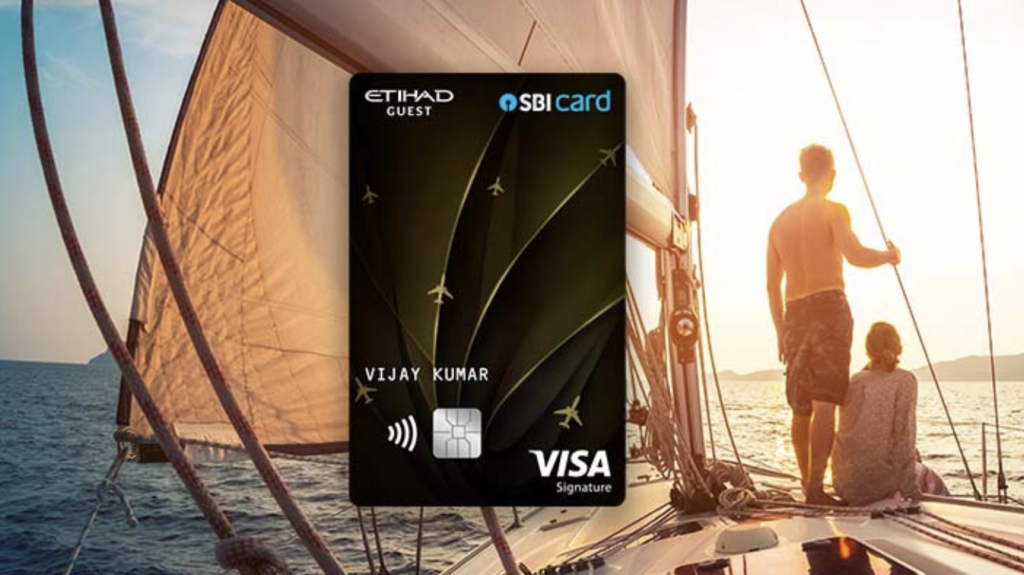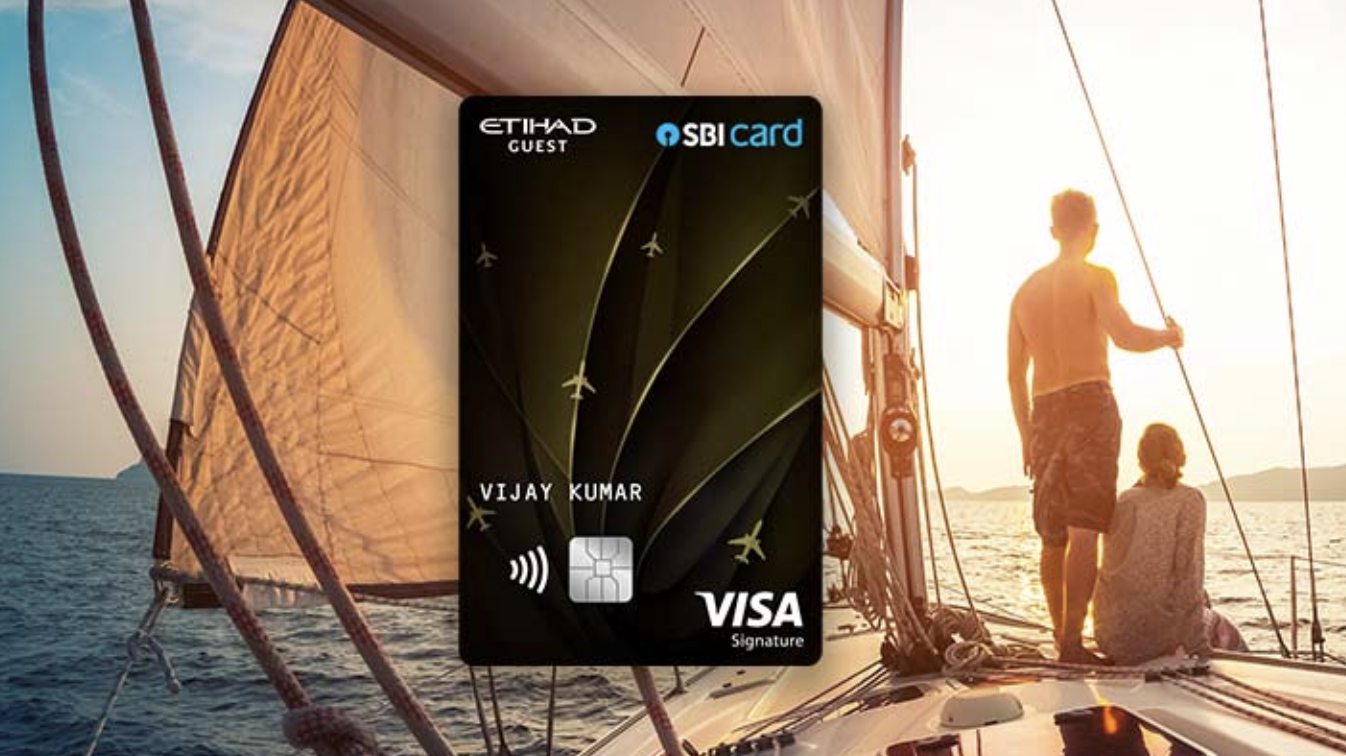 If you're flying Etihad often, it makes a sense to hold this card as it gives you the Gold tier which comes with a lot of benefits. But if you're not into Etihad, its not the card for you.
Best Super Premium Credit Cards
Super premium credit cards are those that comes with higher reward rate, higher credit limits, unlimited lounge access, better card linked benefits & much more perks.
Suggested income range: 25 Lakhs+
Suggested spend range: 10 Lakhs+
24. HDFC Infinia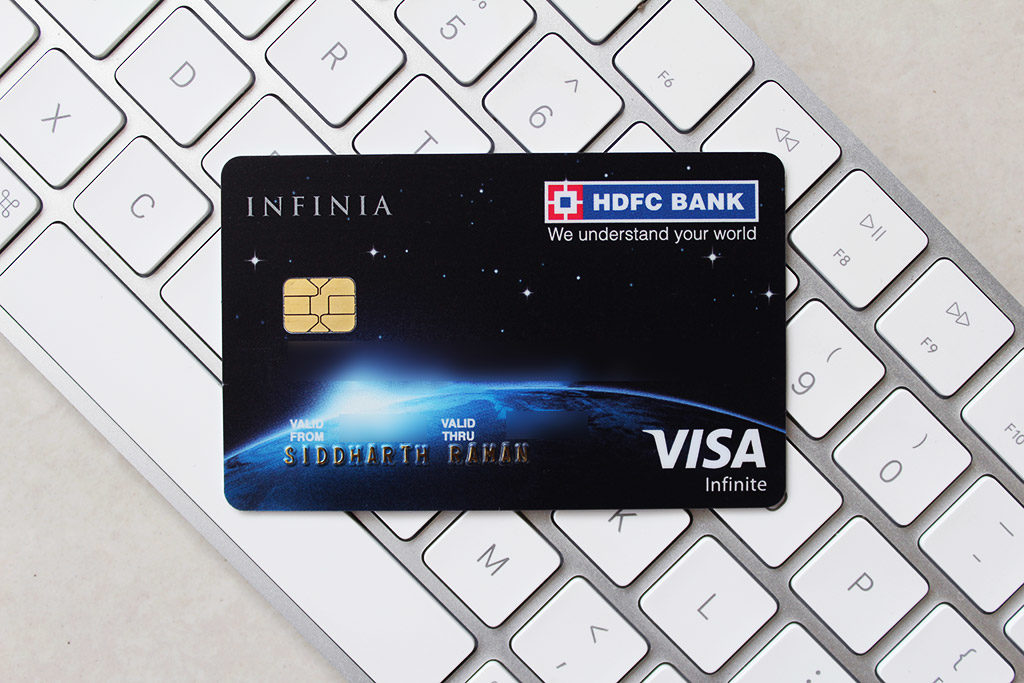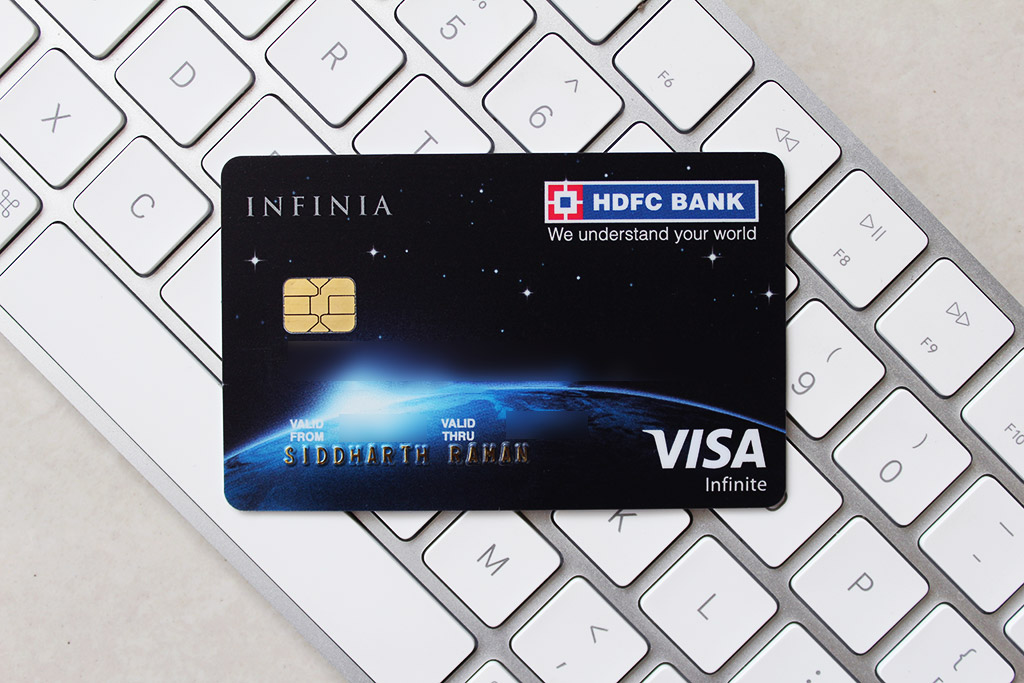 Reward Rate: 3.3% – 33%
Joining Fee: Rs.10,000+GST (First Year Free usually)
Full Review: HDFC Infinia Review
India's most Prestigious Infinia Credit Card comes with amazing reward rate and premium customer support. HDFC's most popular 2X/5X/10X rewards promos with select merchants makes it one of the highest rewarding credit cards in the country.
That aside, HDFC also started sending spend based offers very often from 2019 so you may get accelerated return on your spends.
25. HDFC Diners Black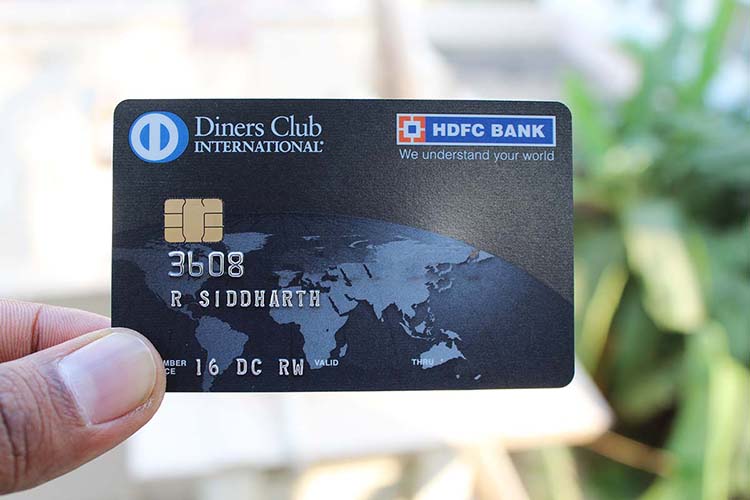 With its lucrative 10X reward points program (Diners + Smartbuy) & monthly rewards, its undoubtedly the best Credit card in India, especially for travellers. Even without the 10X points, it comes with a great reward rate by default, as good as HDFC Infinia.
Only downside though is lower acceptance of Diners cards in India compared to Visa/MasterCard, which means, you have to keep a backup card handy.
26. Standard Chartered Ultimate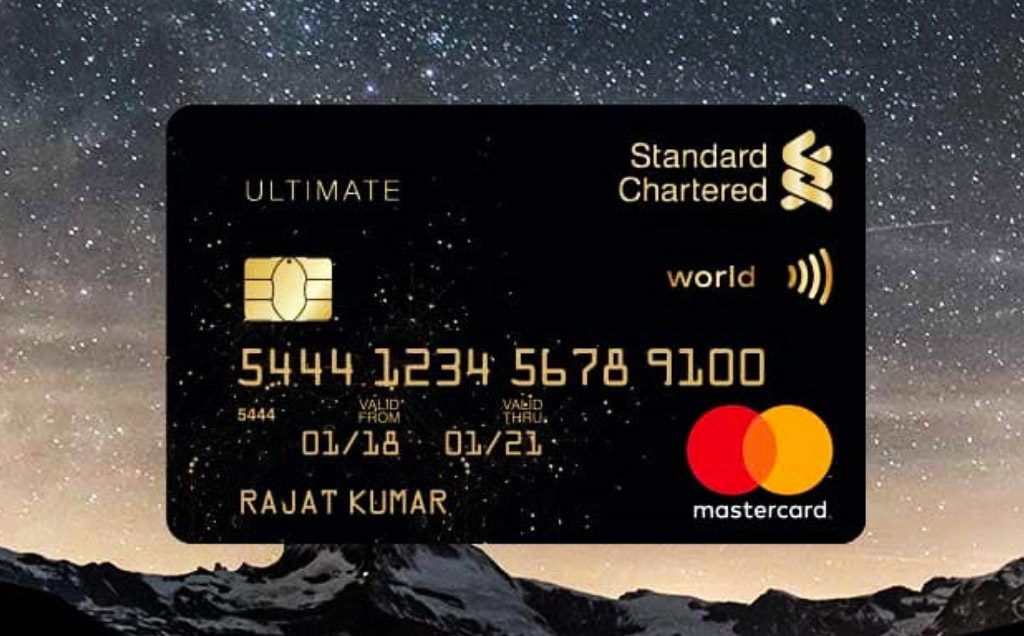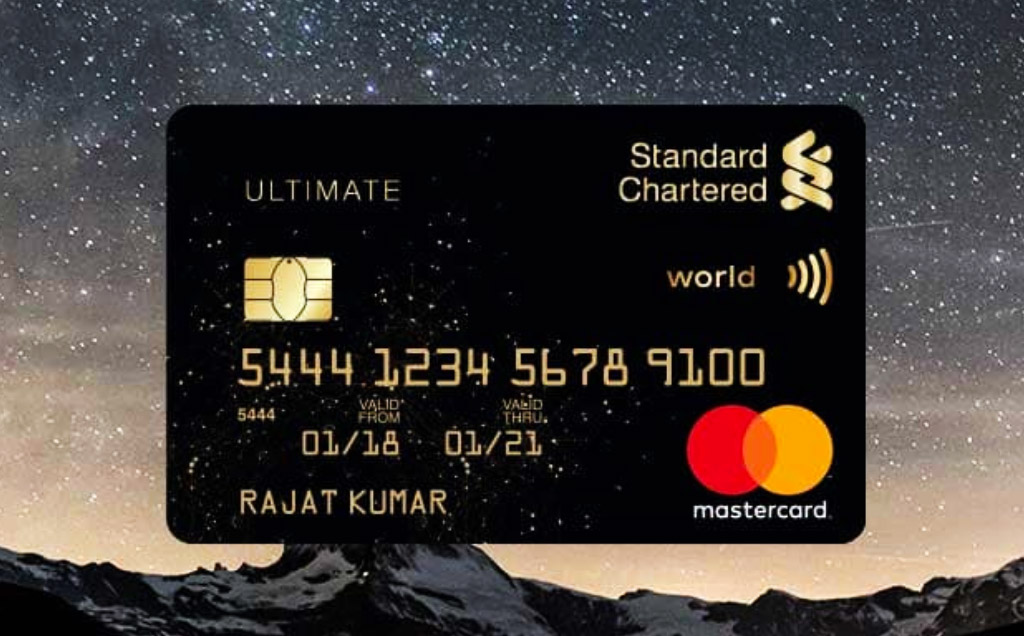 Just like HDFC Infinia/Diners Black, Stan. C Ultimate card too comes with 3.3% reward rate. The USP of this card is that you get reward points on almost any spend like insurance, fuel, etc. But it lacks good redemption options and the unlimited lounge access benefit.
27. Citi Prestige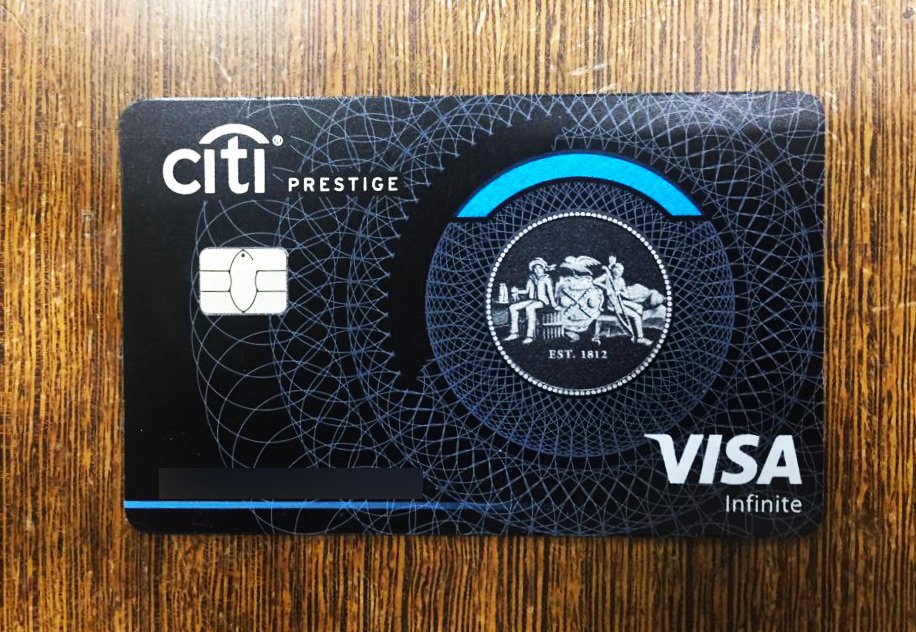 Reward Rate: 2% – 10%
Annual fee: Rs 20,000+GST (Free for Citigold Private Clients)
Full Review: Citi Prestige Review
Citi Prestige is a bit different card compared to the regular rewards cards. Despite being an expensive card, you get maximum benefit IF & ONLY IF you know to play the airmiles game. Holding Citi Gold/private account will further help you get accelerated rewards.
Further, they removed the airport & golf benefits recently, hence making it useful only to those who spend heavy to be able to play the miles game.
28. Amex Platinum (Metal)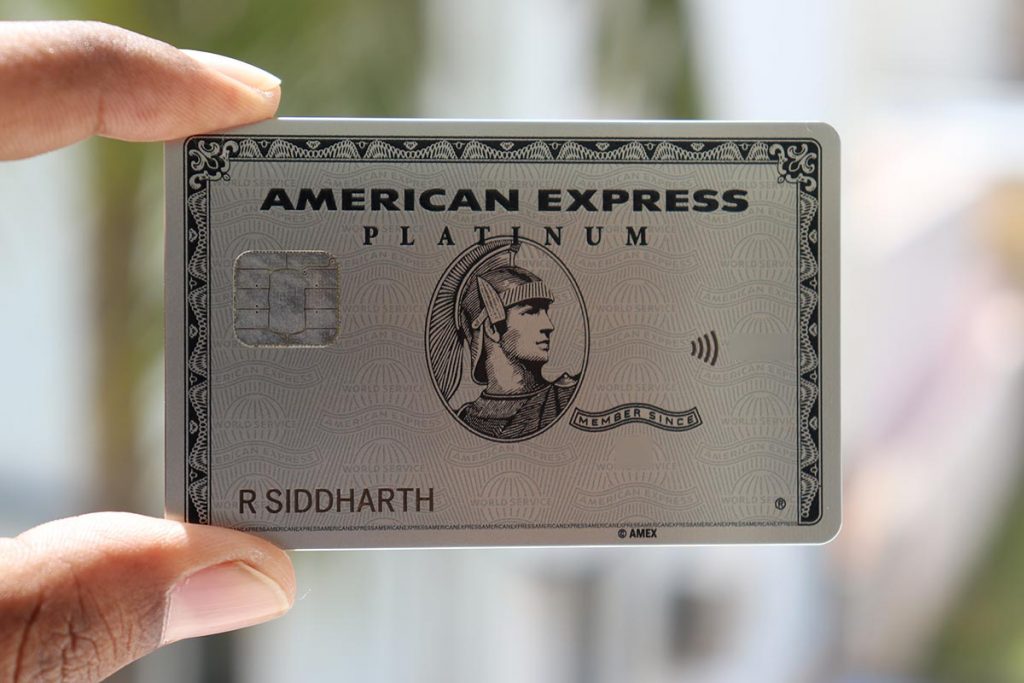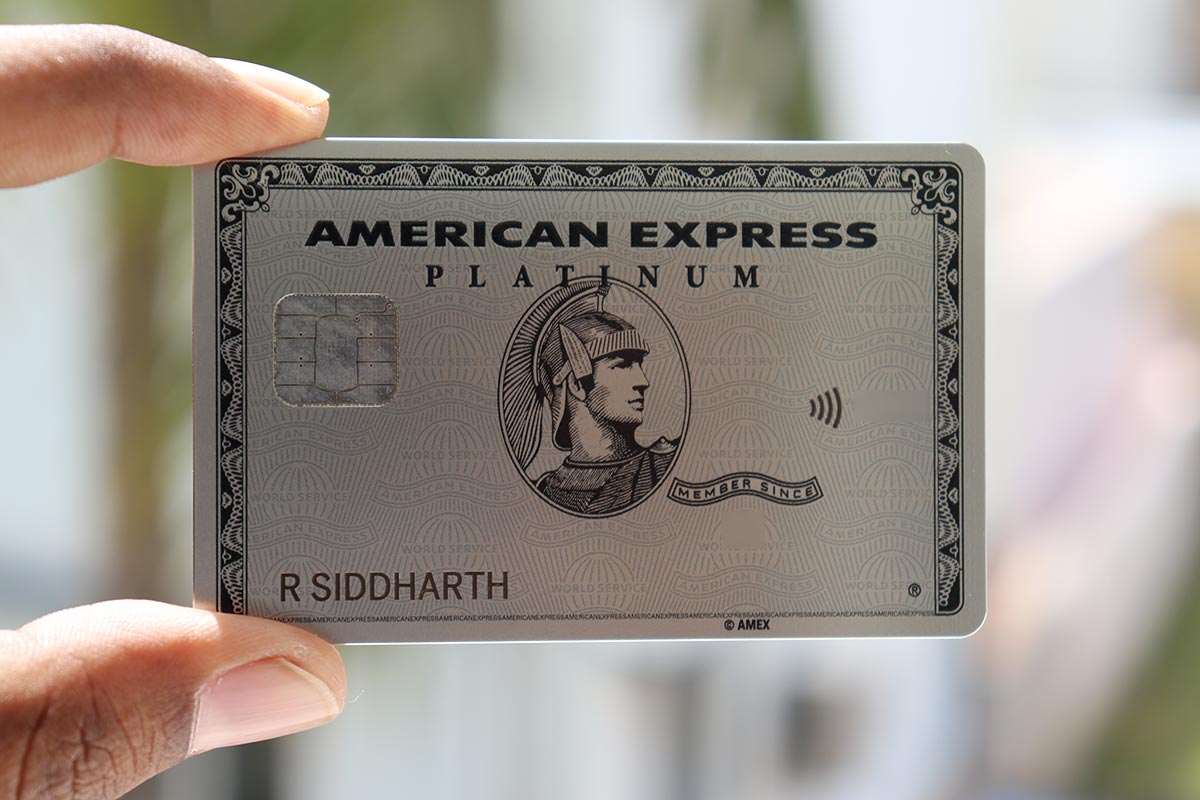 This card is entirely different from any other card that you see here. That is because, with any card we usually calculate the returns based on rewards on spends, but here you need to calculate the returns based on the benefits you get by holding the card, like: hotel privileges, discounts on travel, first class upgrades, concierge, etc.
It's an amazing card for someone who loves luxury travel & premium support. The welcome bonus of 100K MR Points is great for the first year without a doubt. For renewal, you need to decide based on how much value you could extract from it.
29. ICICI Emeralde (Amex)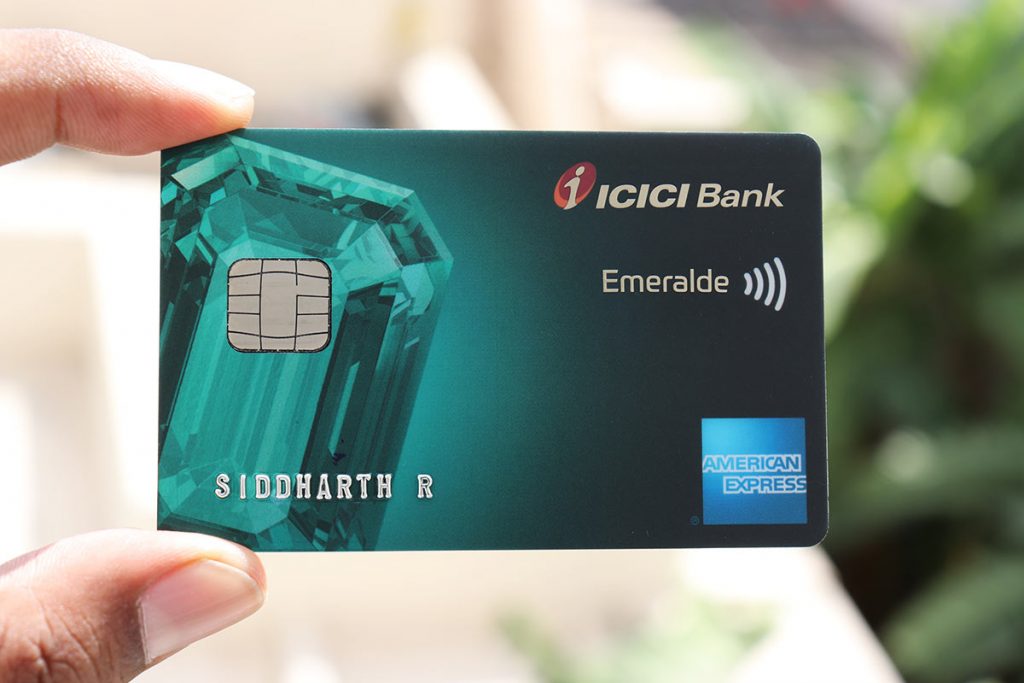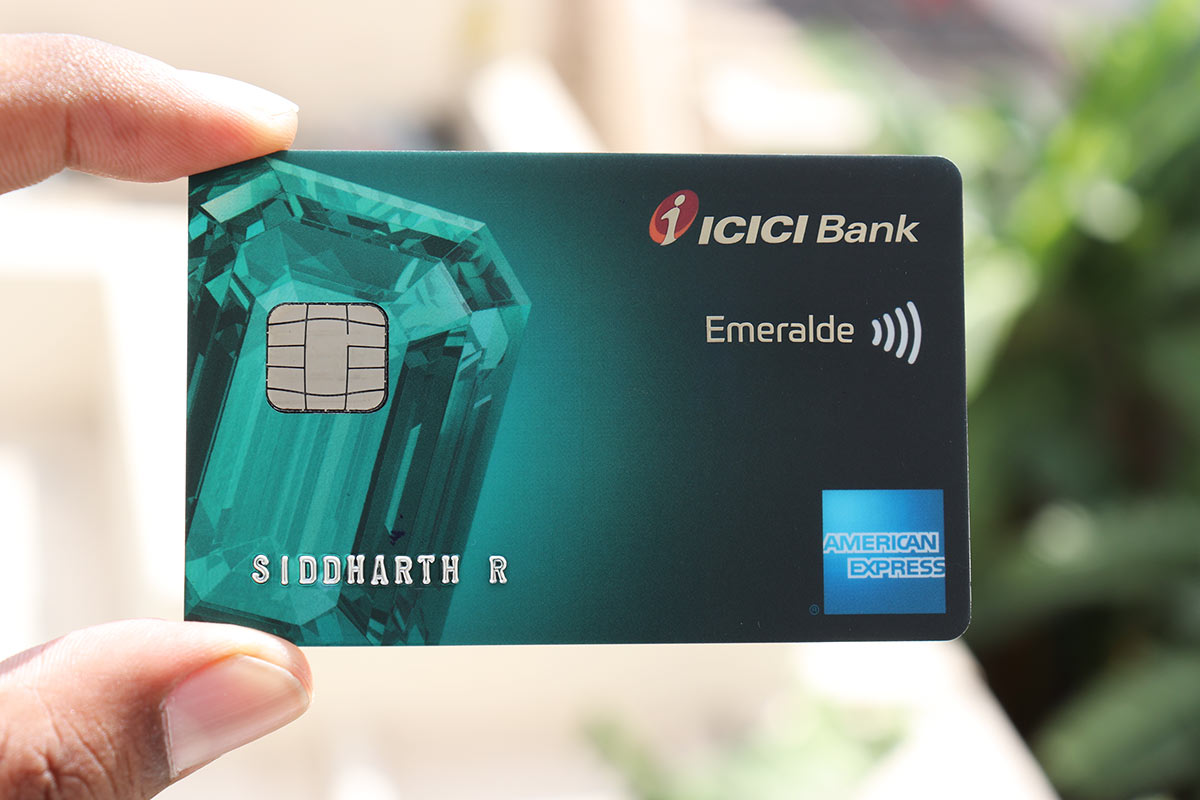 This card comes with a very low reward rate on spends but if you put a value to the benefits like Spa/Bookmyshow/Wifi benefits among others like Rs.7.5K dining voucher on birthday, you'll find the overall return to be reasonably good.
Frequently Asked Questions
Which is the best credit card in India?
There is no single best credit card per se, as it highly depends on your needs & spends. Though, above list gives a fair idea for every credit card seeker.
How many Credit Cards can I have?
As much as you need. Start with 2 cards if you're new to the system and increase the counts gradually based on your spends.
Which is the best credit card for Fuel?
Forget about fuel cards, use wallets like Paytm instead (not with HDFC Cards though) which is lot more practical.
Which Bank Credit card is best in India?
HDFC Bank is the market leader and has very good merchant offers as well. So start with HDFC and add others as per your requirement. Consider Amex for premium customer service.
Bottomline
As you see, every year the list is growing bigger & bigger 😀
But I couldn't help, as all these cards are quite important to be on the list.
Thumb rule is to get maximum returns via: welcome vouchers, merchant offers, spend based offers, card linked benefits & regular spends.
And not to forget, credit card industry in India is rapidly changing and hence you need to be aware of the changes happening in the space to make the most out of your credit cards.
Hence, consider updating your strategy at-least every ~6 months to stay in the trend. You may also like us on Facebook to get instant updates on latest happenings in the industry.