As you might already know, I'm a great fan of Taj Hotels – thanks to the complimentary American Express Taj Vouchers that I get every year on Amex Platinum Travel Card. I've been using it every year and is always a memorable experience to stay at Taj, like the one I had at Taj Fisherman's Cove in 2018.
That said who would not want to stay in The Taj Mahal Palace? I was waiting for an opportunity and an offer came at right time when I was exploring hotels to celebrate my birthday. Well, its not really to celebrate, as 30th birthday feels like half dead so I want to make sure its worth to be alive, even half-dead 😀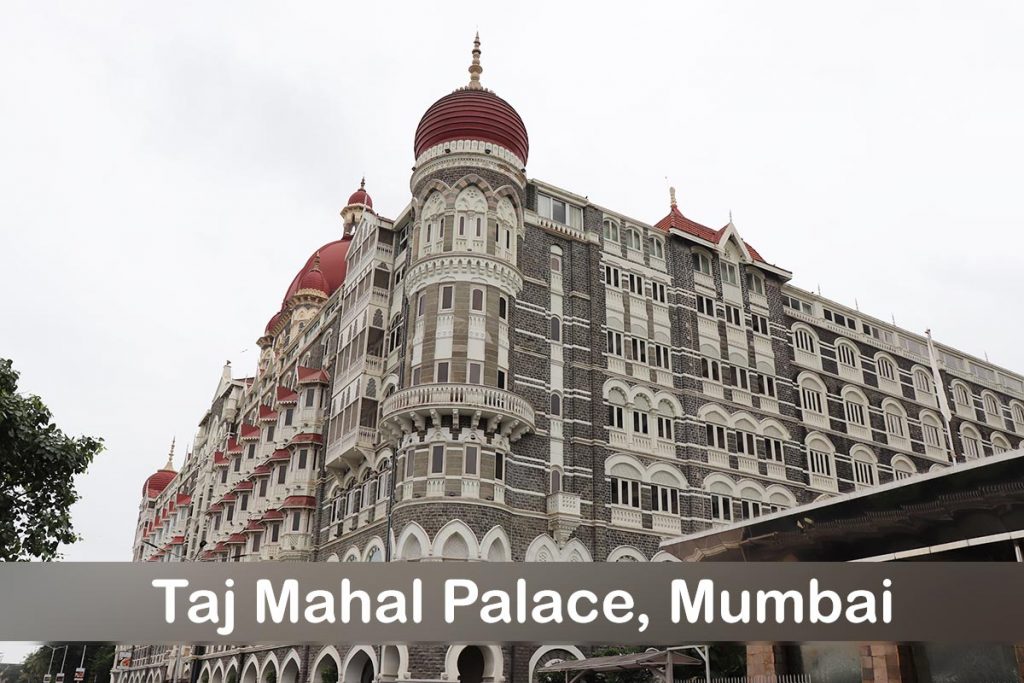 Booking
Usual Revenue rate: ~Rs.30,000/night
Offer rate: ~Rs.13,000+GST
I Paid: Rs.10K Taj Voucher + rest on card
I booked this property during the offer period where-in you book a room in Taj Mahal tower for ~13k+GST & you get a confirmed upgrade to the Taj Mahal palace city view room with lounge access.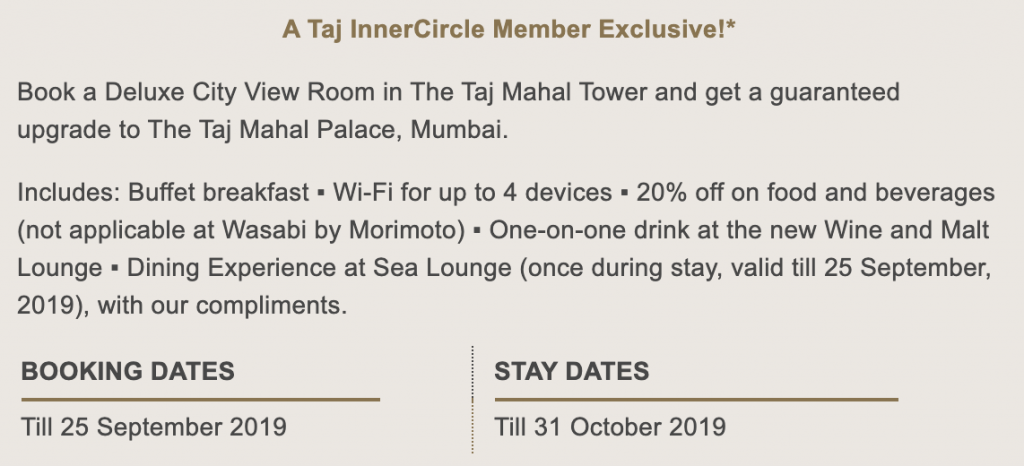 Lobby & Check-in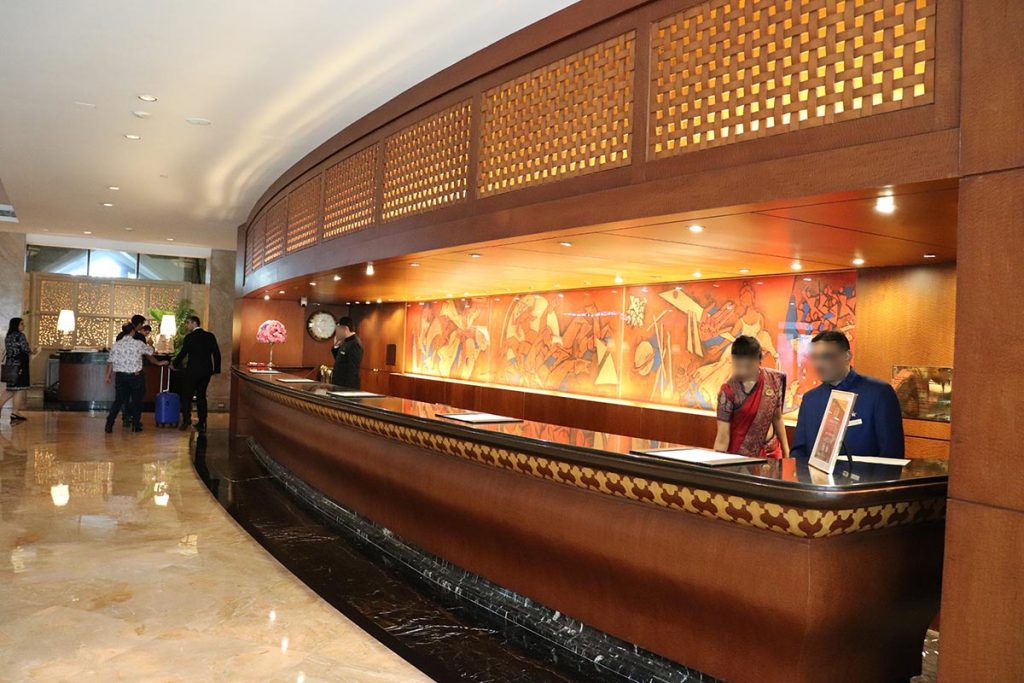 Our cab left us at the entrance of the big lobby that's shared by both Taj Mahal palace and the towers. This lobby is usually used by Towers wing.
As our booking was for Palace, we were then taken to the dedicated check-in area of the Taj Mahal palace which was relatively small for a palace of this size.
I've requested for the sea view room over email but they did not pick up that yet and I've to repeat it again. Upgrade granted (thanks to TIC Gold).
For some reason or other, I've never seen any property giving importance to Taj Gold members as much as Marriott Gold and they often ignore to read the notes on booking.
The Room
The room was neat & good. I was said that each room looks different as they've slightly different interiors, especially the wall-paint.
As it was my birthday, they decorated the room with balloons and they delivered cakes, flowers & a mini pillow. It was all good.
Shortly after getting in the room came the welcome drink – not in my likes, but not bad either.
Here are some pictures for you: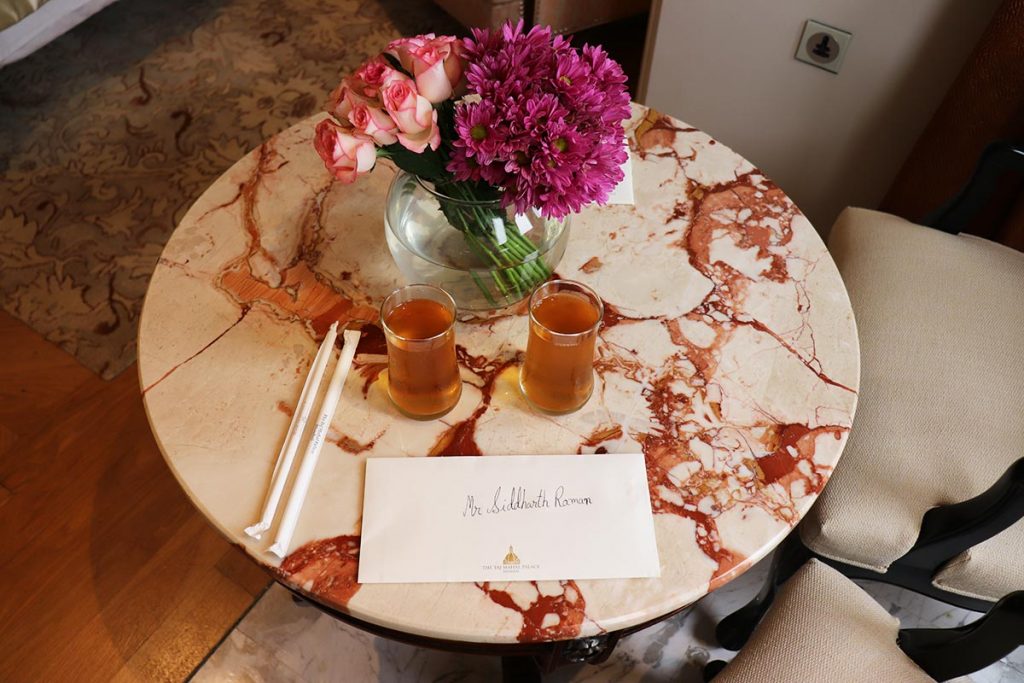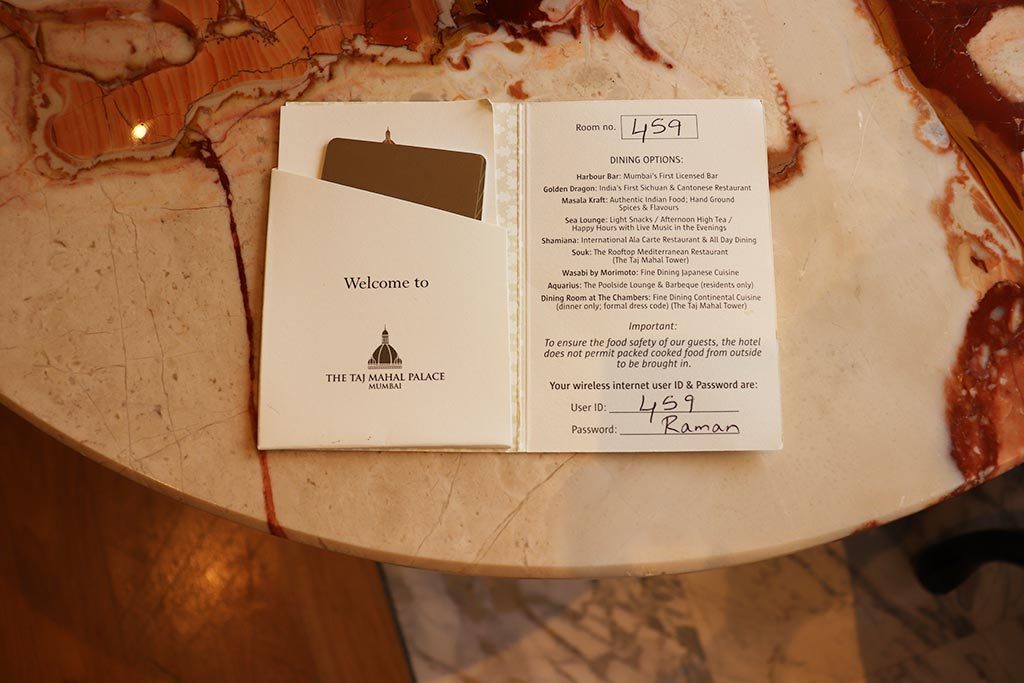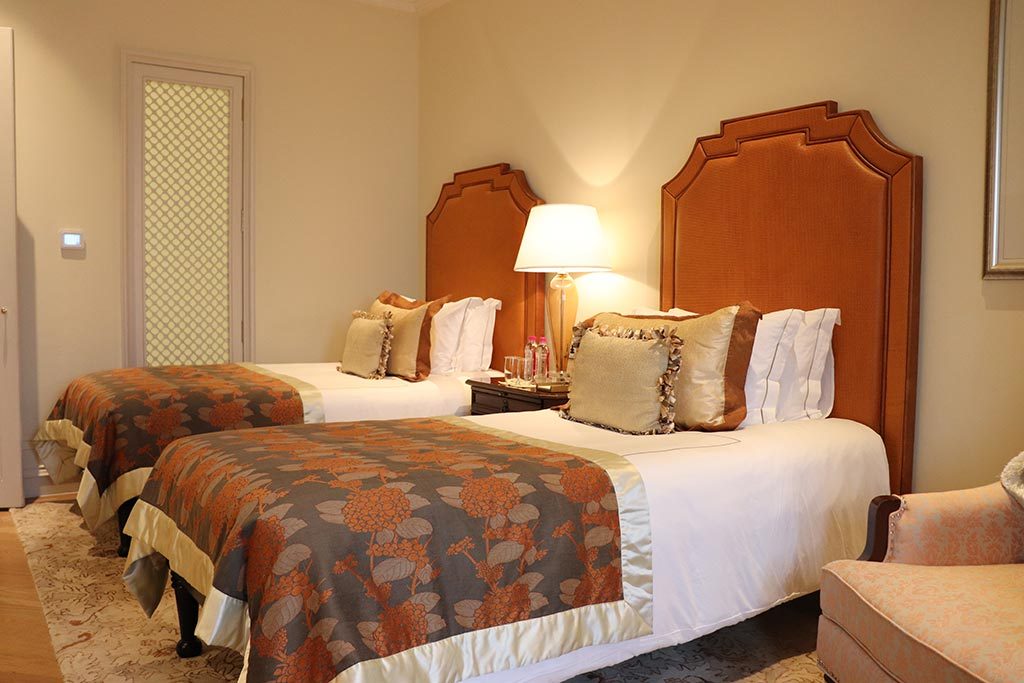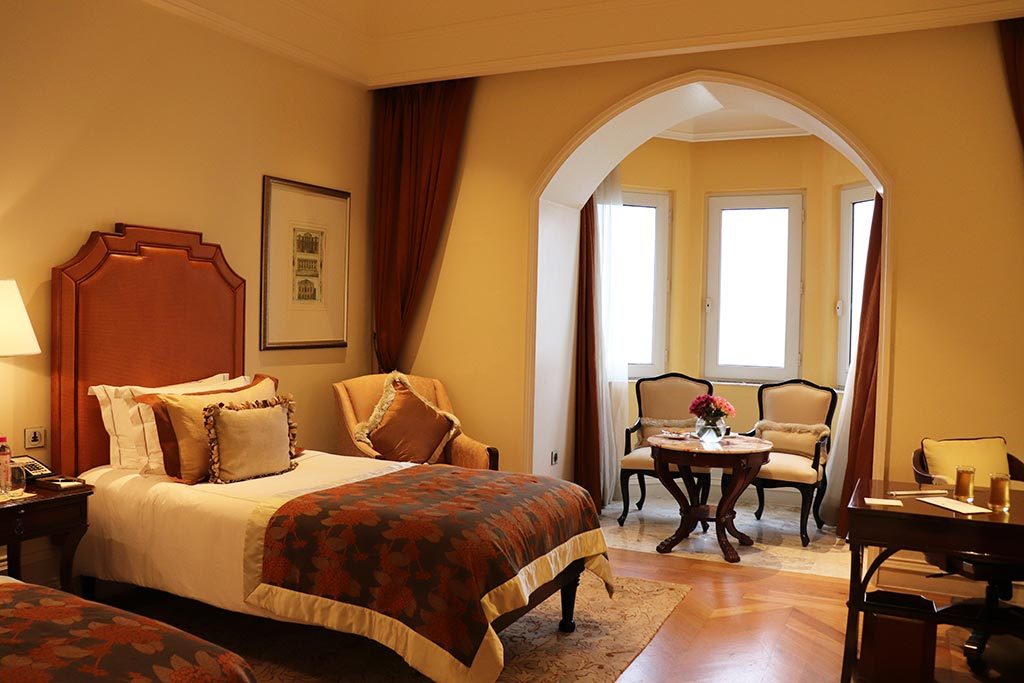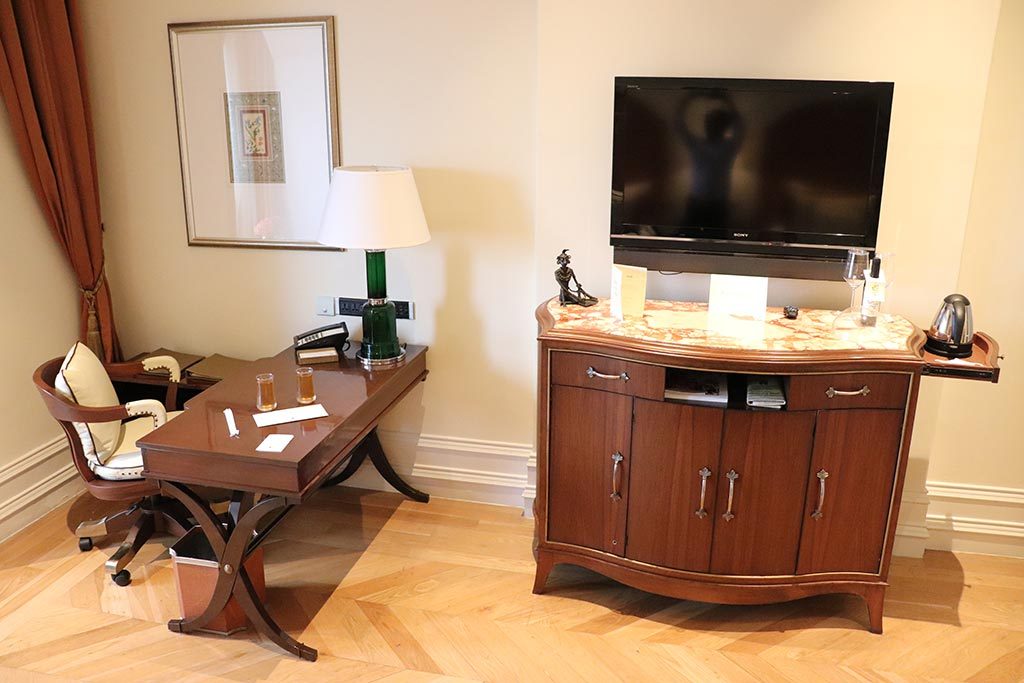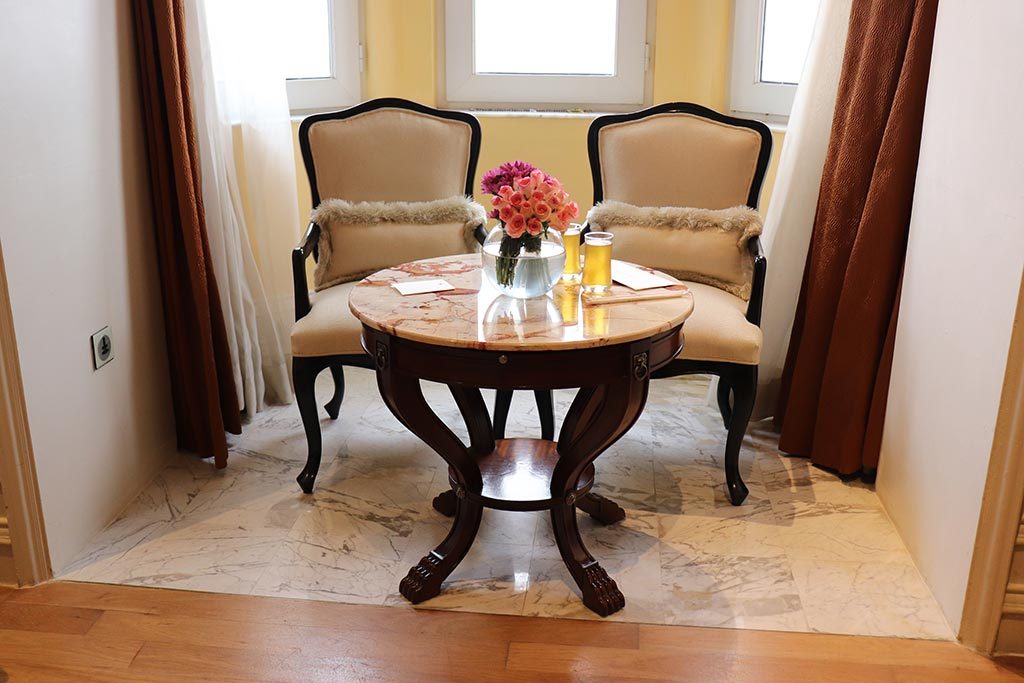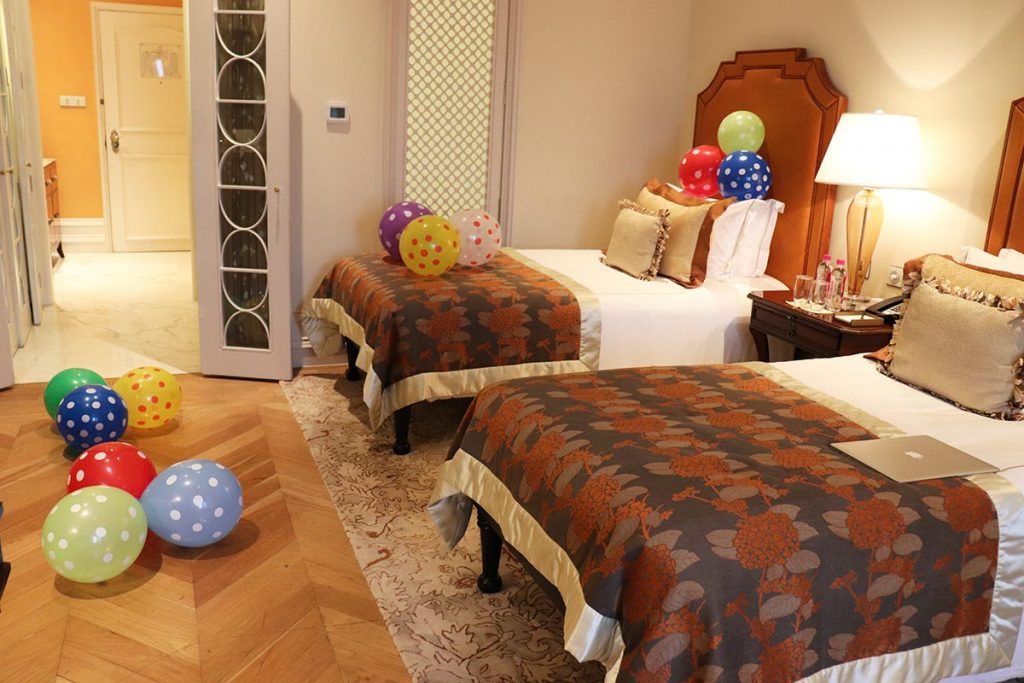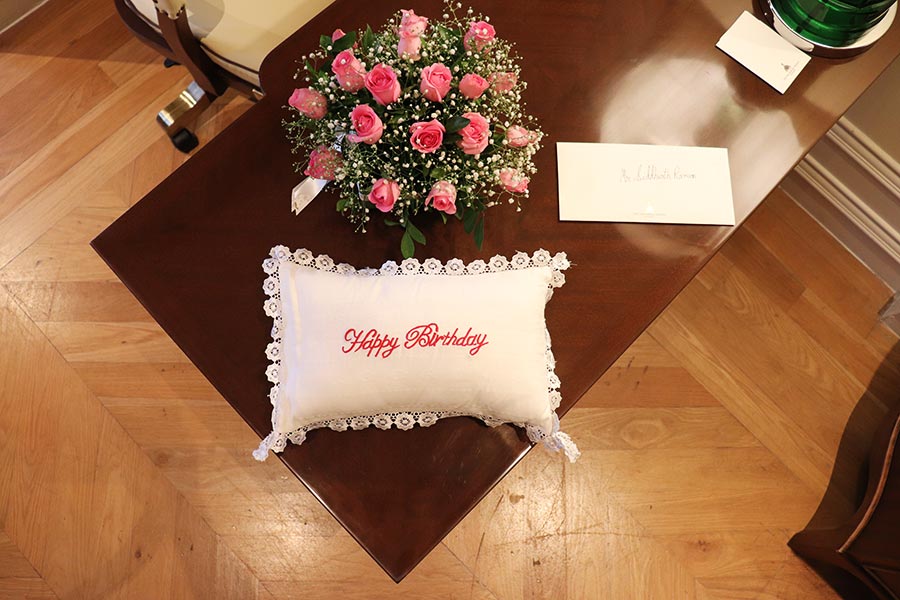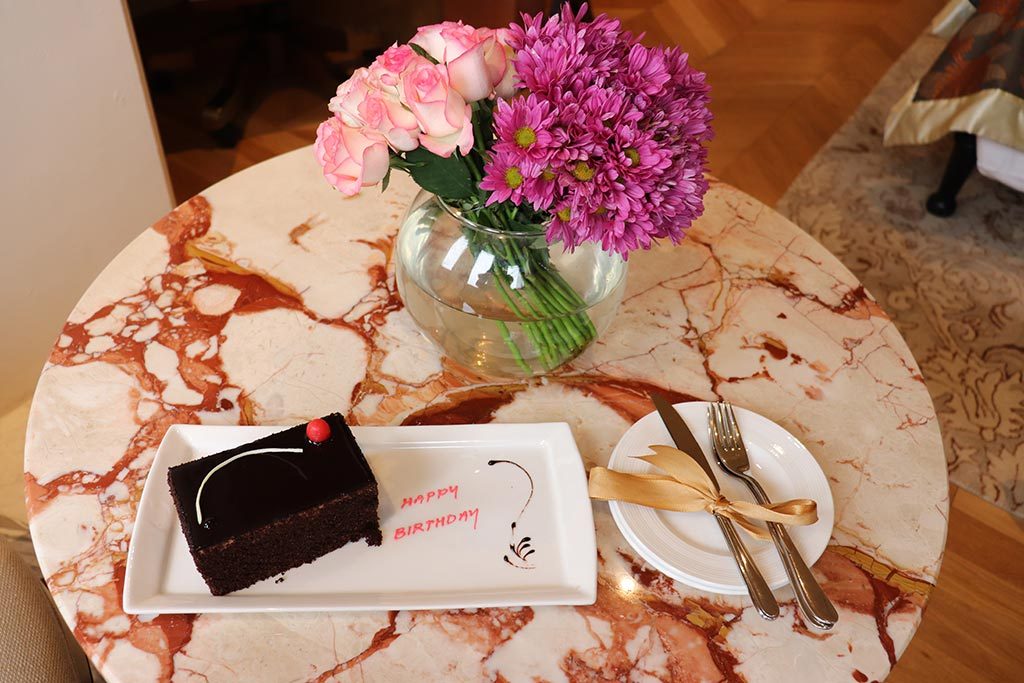 The View
The room allotted to us had an amazing view of the Gateway of India. And as this stay was done during those high Mumbai Rains, we had the opportunity to experience all types of weather: the hot sun, the cloudy day and also heavy rains.
You can also open the window and look at the road below, a good spot for having some fun with time-lapse videos and not to forget that if you open the window for long, you may invite those beautiful pigeons into your room 😀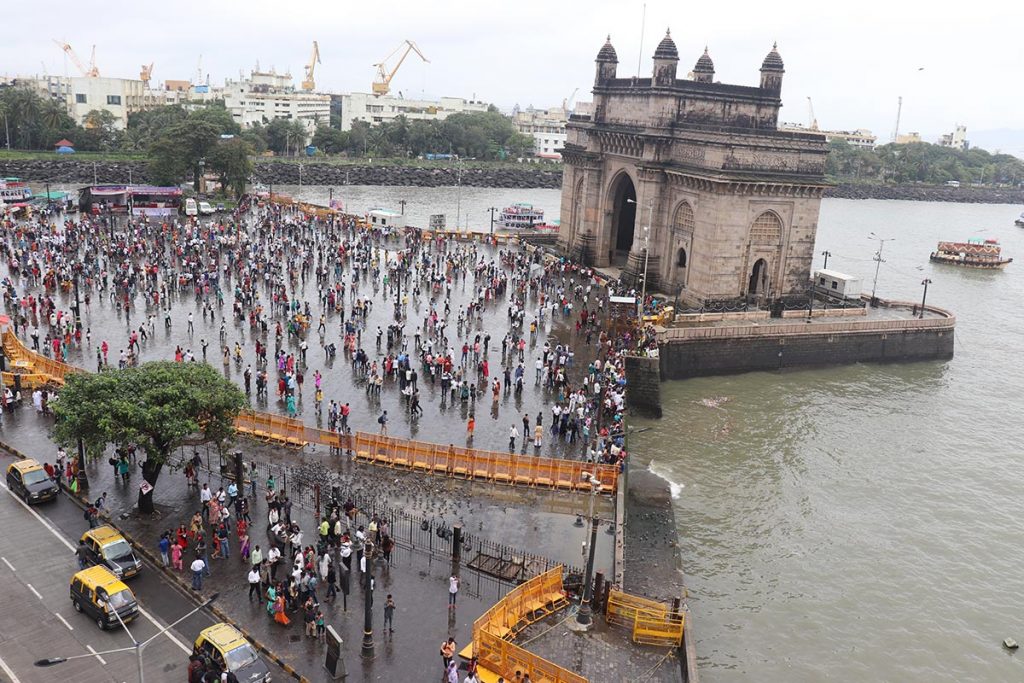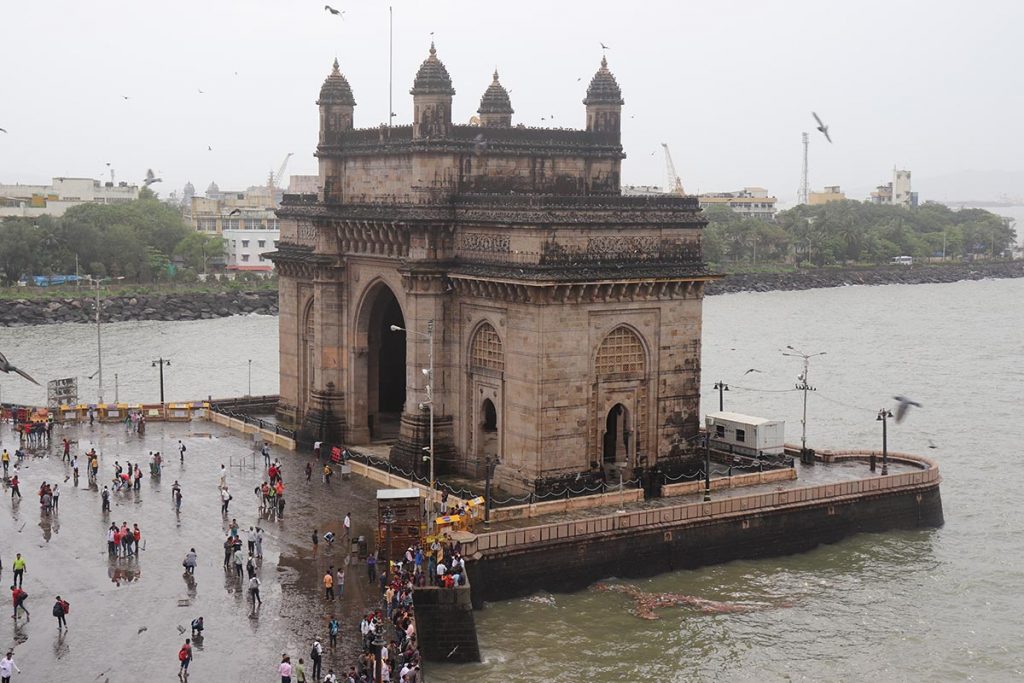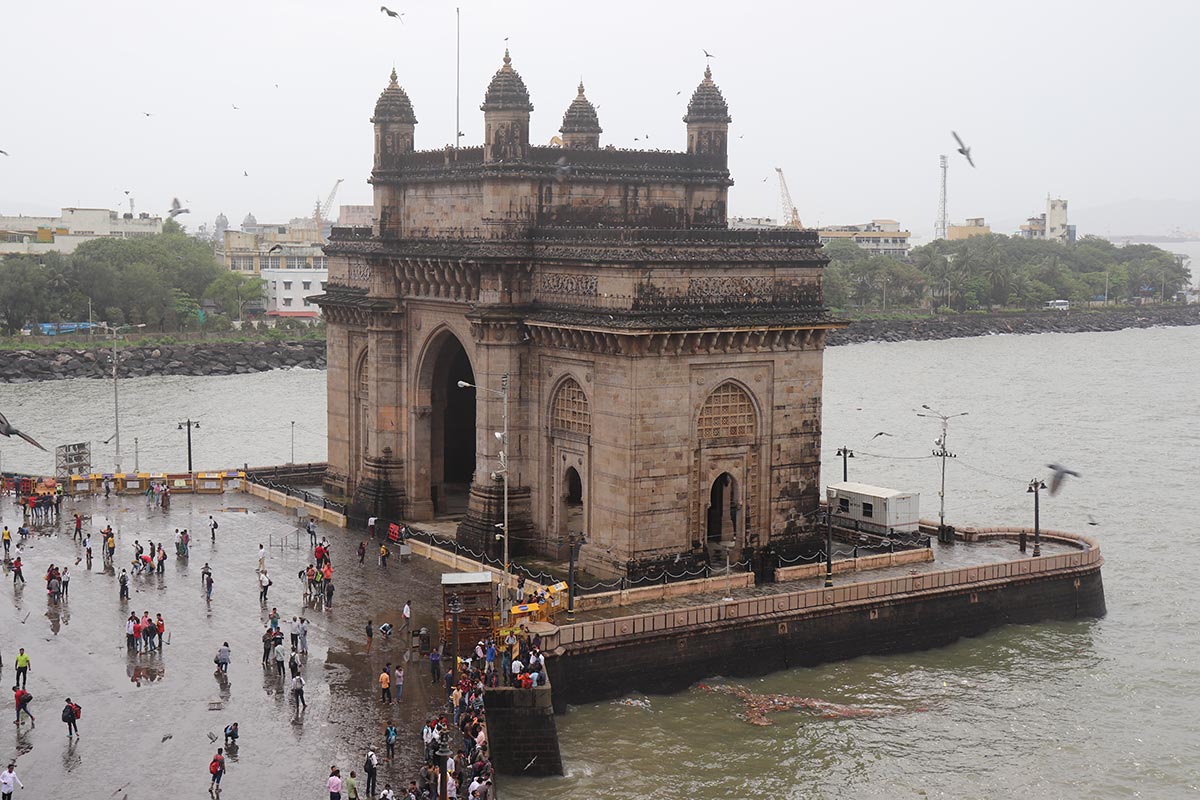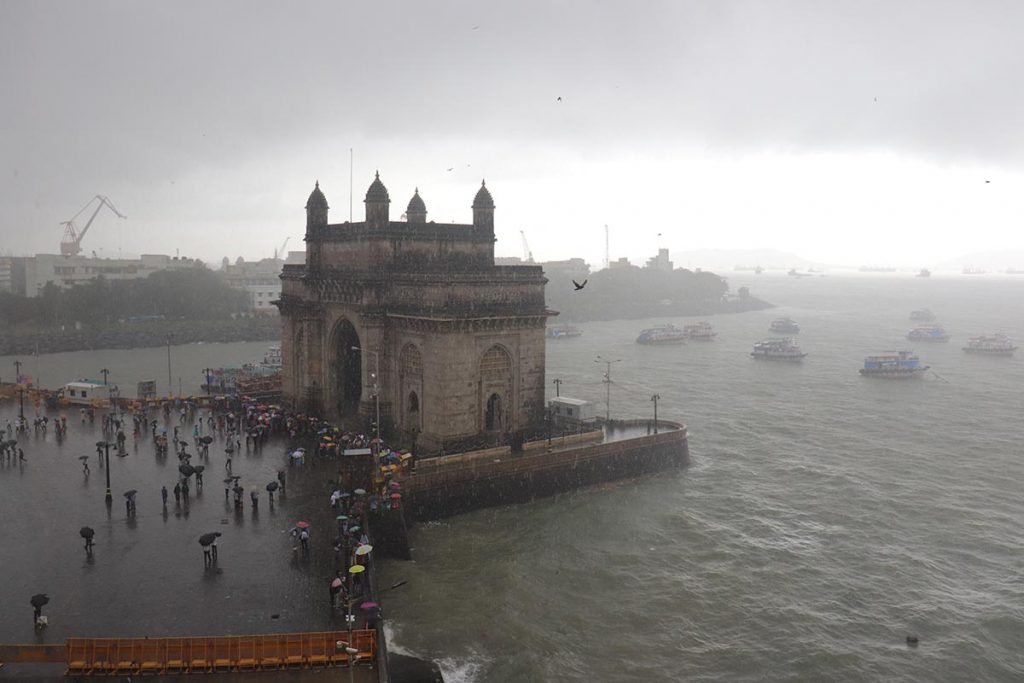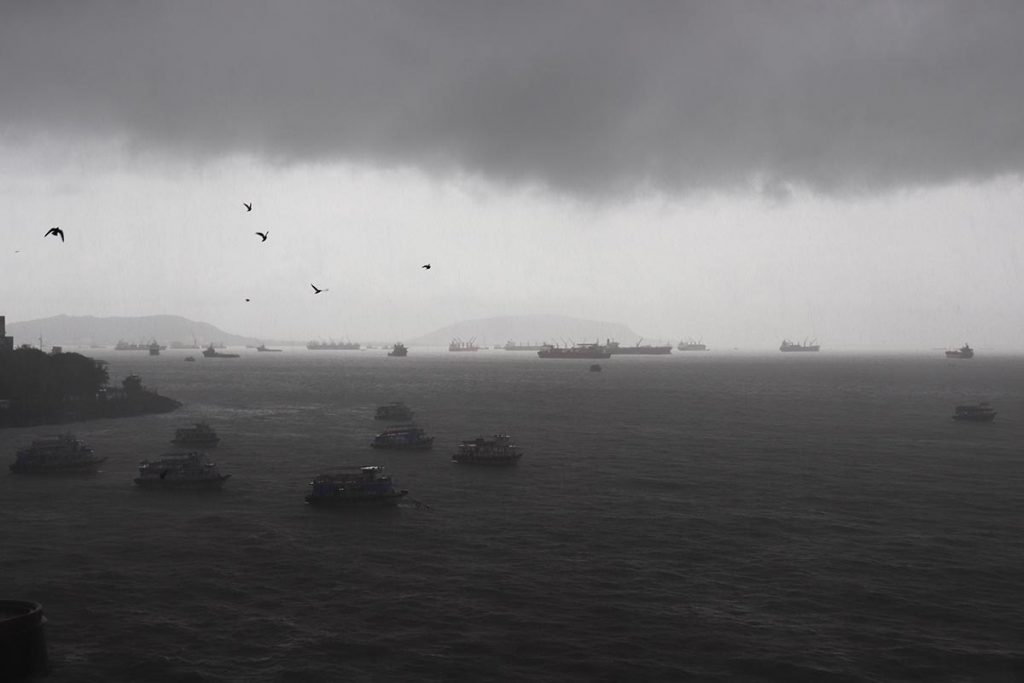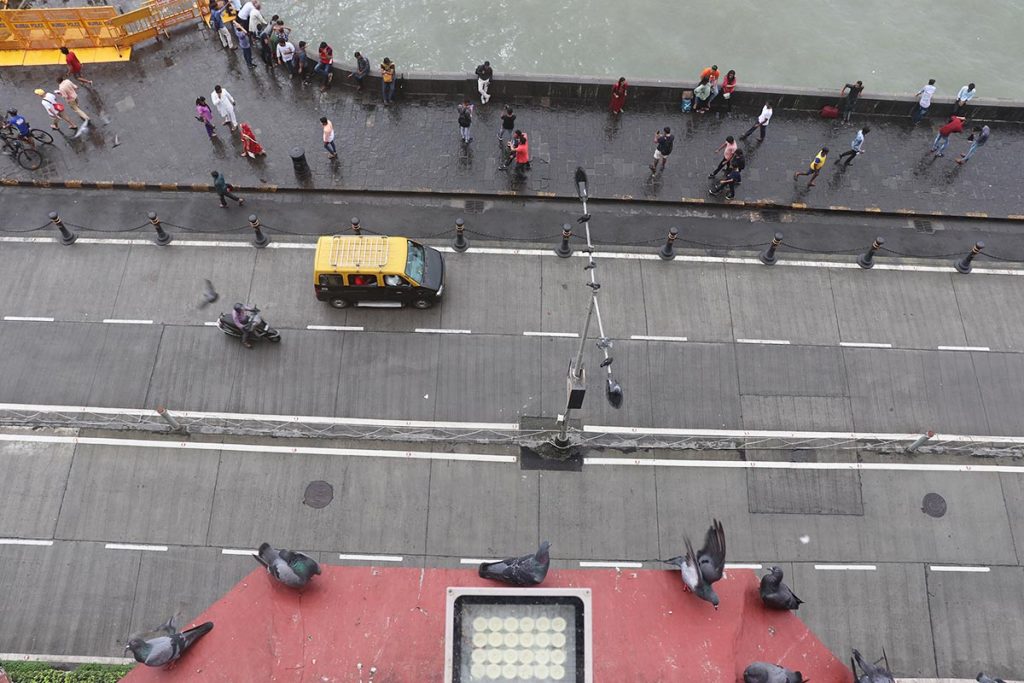 The Palace
The property is pretty big and you need a couple of hours to explore all of it. They've a complimentary 1hr heritage tour of the property in the evening which helps you explore the past of this Iconic Palace.
That aside, I always felt its noisy in the palace because you could see a lot of them going in and out of the palace pathway that connects the towers but once you get into the room, you enjoy a total silence.
They've multiple luxury brand outlets inside the palace so if you feel the urge to shop, you may do so as they're all nearby. They've a bakery worth exploring as well.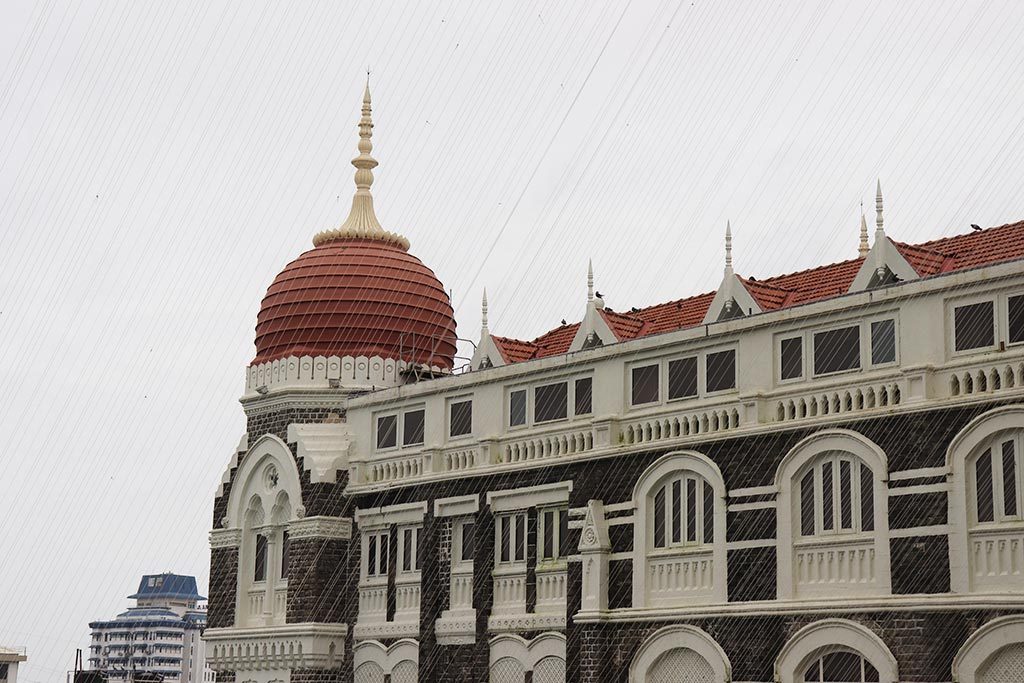 Breakfast & Dinner
There are multiple restaurants, and you can also access the restaurant in Towers wing if you prefer a modern setup. The restaurants in palace have the palace style to it.
We had breakfast at the Sea Lounge in the palace which is known for its dining with a view of Gateway of India. We didn't get a table with a view though.
Speaking about the breakfast spread, its not as huge as the one at Oberoi. But anyway, you can order anything from the menu so that its served hot.
That aside, if you decide to explore the local areas for food, you also have Bade Miya, McD & more which are hardly 5 mins walk away.
The Resident's Lounge
I did have high expectations about the lounge but just like the one at Oberoi Mumbai, here too I was kind of disappointed. I guess they've multiple lounges and we picked the Resident's lounge that's in the ground floor.
They didn't have the snacks like what we usually have at Marriott hotels, instead they had only basic options. I had Coffee & some biscuits but they were no usual ones. It was one of the best chocolate coffee I've ever had and even the biscuits were damn tasty.
So, lounge is definitely worth a visit, but don't expect a grand food spread.
The Experience
If you don't wish to move out, you can get everything done from the room via Palace Services which is basically a butler service.
Apart from that, usually someone or other is there to greet you as soon as you leave the room. Sometimes they just say "hi" and sometimes they try to get some details to make your stay a memorable one.
They understand that their customers are not there just for a stay but its their once-in-a-lifetime sort experience, so they do give more importance about it.
For ex, they would delight you with surprises based on the conversation you've with them. Like, my friend was enquiring about the suite rooms in the property and the floor manager came back with an invite to check out their Grand Luxury Suite room.
And he even gifted us the Tranquil Sleep from Forest Essentials. I didn't know until then that Taj also has FE amenities other than those they usually have in the room.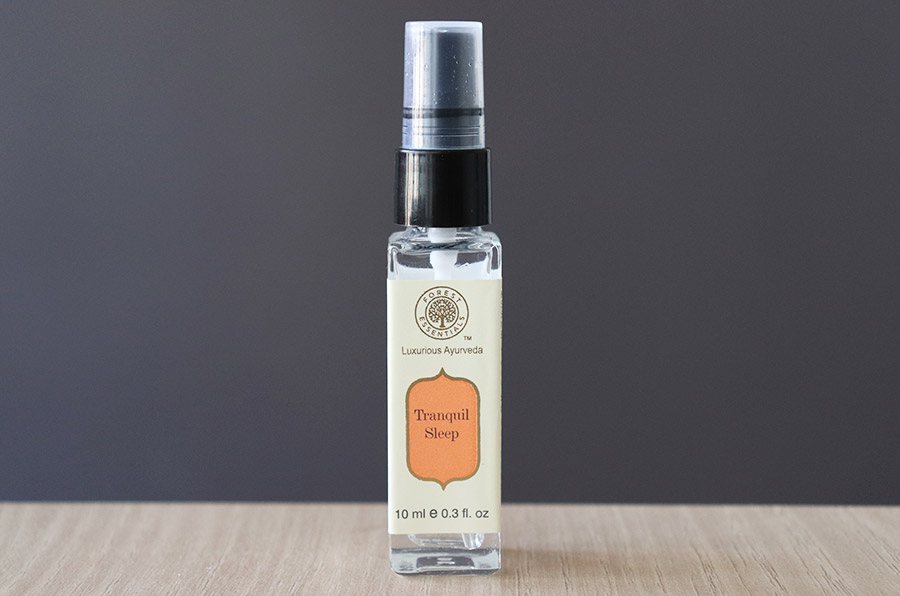 Here's a quick video tour of my stay at Taj mahal Palace:
Bottomline
Overall an amazing property without a doubt and no one can get near the hospitality of Taj. They're so well trained to help you with any request you throw at them.
It was indeed a memorable stay, yet, it's a touristy place, both the hotel and the location outside the hotel are almost always crowded. If you prefer a peaceful stay around this area, I would rather suggest the Oberoi, Nariman Point or Trident which gives you instant access to the marine drive.
That all said, this stay & the experience was all made possible because of the American Express Platinum Travel Card which comes with complimentary Taj Voucher. If you're a traveller who value experiences, its a must have card in the wallet.
Have you been to the Taj Mahal Palace before, or planning to visit anytime soon? If not, where are you using your Amex Taj Vouchers? Do let me know in the comments below.