HDFC Bank recently launched this new Diners Privilege credit card that's similar to HDFC Diners Clubmiles in reward rate and with benefits similar to HDFC Diners Black. So its obvious that you're confused as to whether you need to upgrade your Club Miles to Diners privilege or not.
This article is here to sort that out. But before we get into that, I assume you've read the reviews of both. If not, do check out the above links and go through once. Once done, you just need to ask yourself these questions,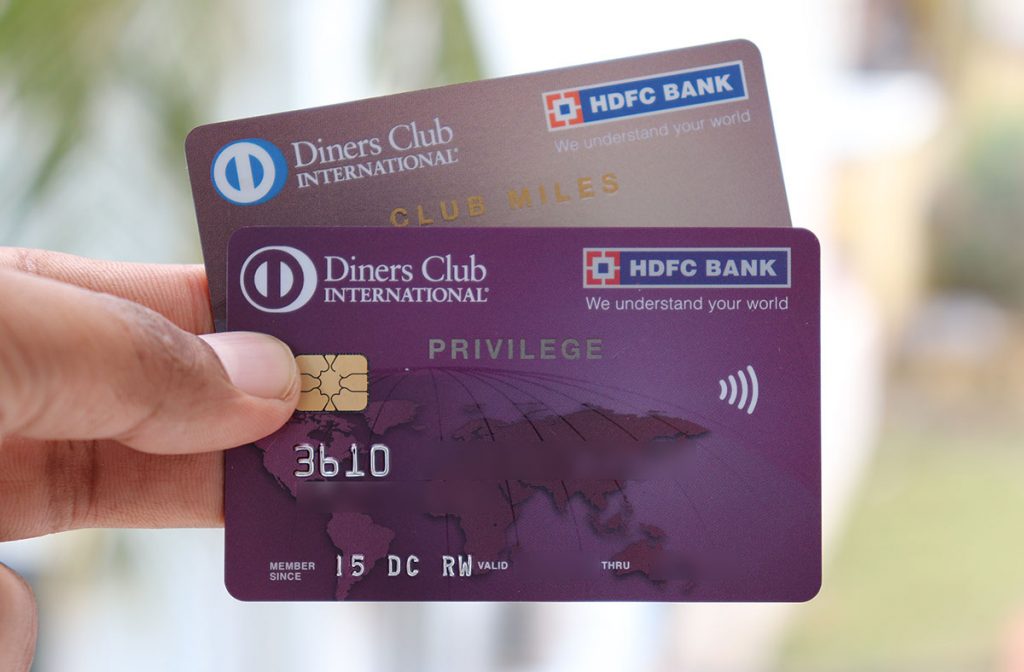 Do you need Diners Black badly but stuck with Diners Club Miles?
If so, then its obvious that you need to upgrade your Club Miles to Diners Privilege and increase your chances as Diners Privilege is positioned between Black & Club Miles.
Can you spend 3L a year to be eligible for waiver?
If not, its better to stay with Club Miles as it needs you to spend only Rs.1L for the annual fee waiver.
Do you convert your reward points to Airmiles at 1:1 with Clubmiles?
If so, better stay with Club Miles, as Diners Privilege converts as 2:1. Or maybe you can simply transfer all points to airmiles and then upgrade.
If so, you get better max. cap (only for Diners Partners), which is 10,000 for Privilege & 5000 for Clubmiles (may change anytime). But remember that it doesn't help if you're into Airmiles.
Do you need more rewards?
As Diners Privilege comes with Monthly Milestone & Yearly Milestone benefit, you can expect 1% more returns as long as your monthly spends are in ~40K range. That's about Rs.6000 extra value a year. So yes, upgrade.
Do you need Golf Privileges?
If yes, then close your eyes and get it, as I don't see any credit card with Golf benefit at this fee range.
What about the Club Miles to Privilege Rewards transfer ratio on upgrade?
Its 1:1 as I see it on the upgraded card I did on one of my family accounts.
---
So there you are! It totally depends on your needs & the spend pattern, as always when it comes to credit cards.
That said, as everyone needs an "upgraded" life, its better to upgrade to Privilege in most cases. However, if Airmiles transfer is your thing or if you think spending 3L a year is tough, then you should probably stay with Club Miles.
Hope that helps you to make a wise decision. Does it? Feel free to share your thoughts in the comments below.