HDFC Bank was having the Diners Premium Credit card for a while before which they decided to replace it with a superior version and brand it more of the frequent traveller's card by adding the badge "miles" to it. That's how Club Miles was born.
Before we get into the review, I should say, it is one of the best good "looking" cards around. Its design, along with the numbers printed in golden colour makes it looks elegant. Now, let's see if the card rewards as good as it looks,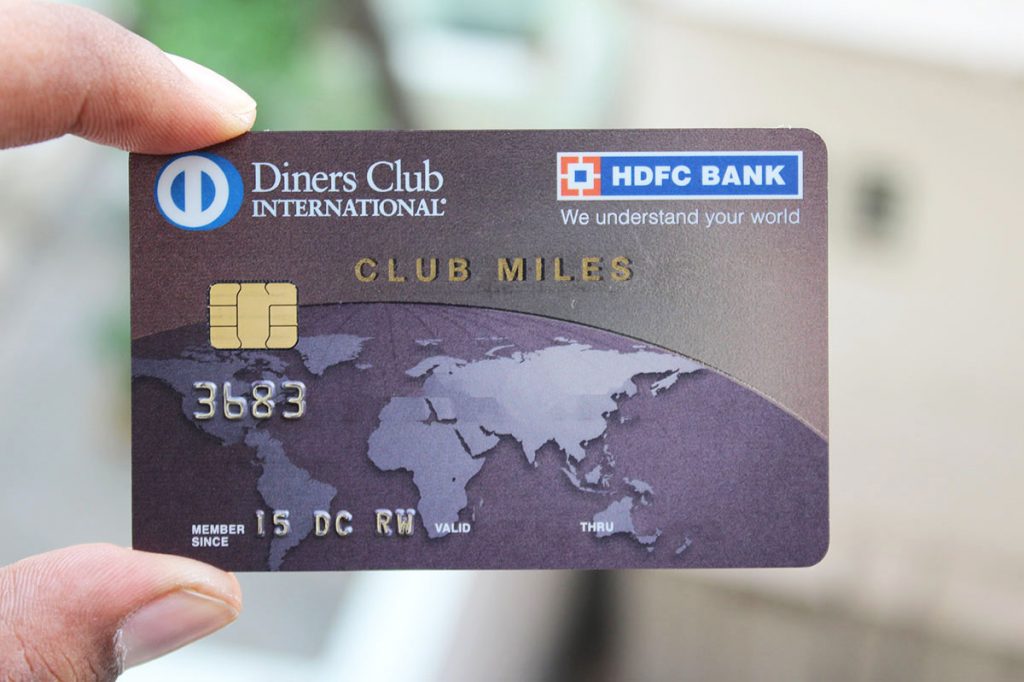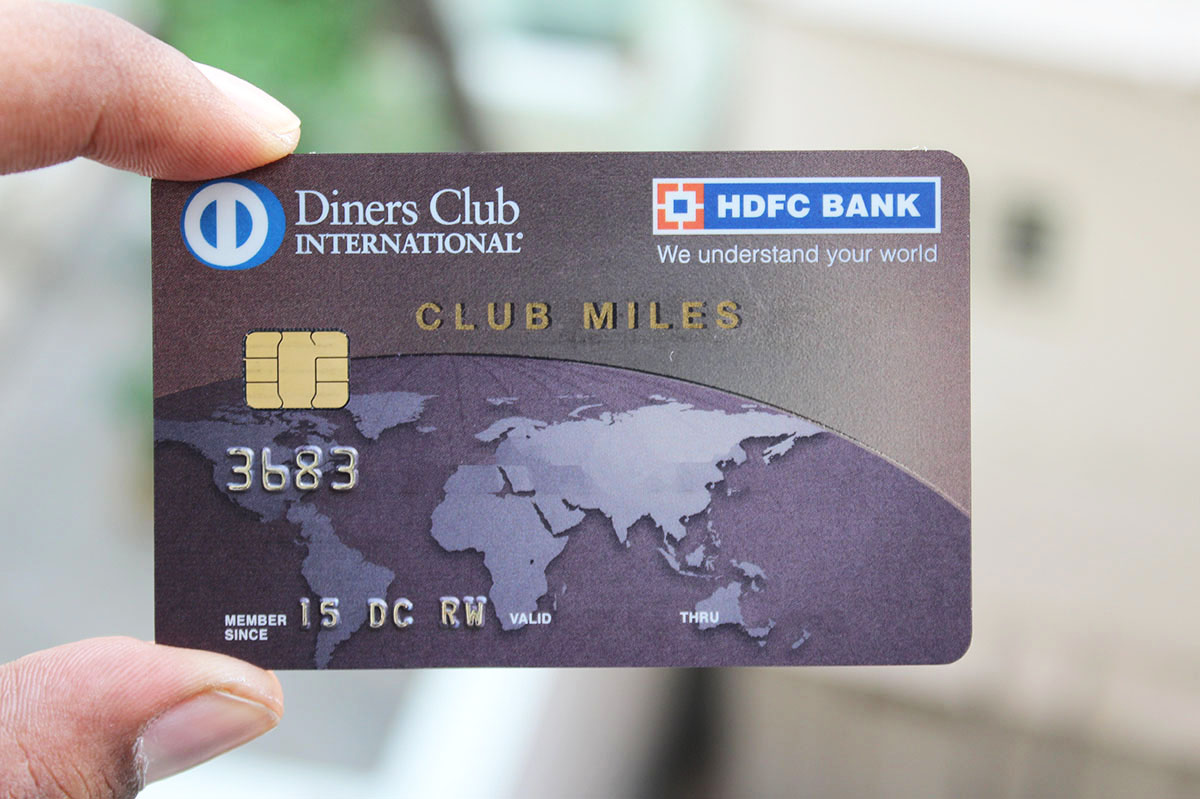 Joining Fees
Joining/Annual Fee: 1,000 INR+GST (First Year Free usually)
Welcome Bonus: 1000 Points (if fee is levied)
Renewal Fee waiver: Spend Rs. 1L in 12 Months
Almost everyone I know of got the card as either First Year Free or Lifetime Free but as HDFC no longer issues LTF cards, you may expect First Year Free offer without welcome bonus.
Reward Points
Earn 4 Reward Points for every Rs. 150/- spent
1 RP = Rs.0.50 for Hotels/Flights (1.3% Reward Rate)
1 RP = 1 Airmile with Singapore Airlines, British Airways, Vistara (~2.6% Reward Rate)
Accelerated Rewards: 10X Rewards (13% Reward Rate)
The major advantage of the card is its ability to convert reward points to Airmiles at 1:1 ratio which doubles your reward rate as long as you know how to get Rs.1 or more value out of the reward points.
Ideally, converting to Vistara is the easiest option as you get min. of Rs.0.75/Mile and if you redeem the CV points during offer period, you can get much more value.
Airport Lounge Access
Domestic & International: 6 Complimentary access / Calender year
Above limits are shared with add-on cards as well.
Remember that the credit card itself gives you access to lounges both within India & in foreign countries, so you don't need to deal with another set of plastic.
Also, as Delhi & Bangalore got separate section for Diners Cardholders recently, it makes sense to hold a Diners Credit Card.
Other Benefits
Foreign Exchange Markup fee: 3% + GST (get additional 1% cashback by enabling Global Value Program)
Credit Shield: 9 Lakhs
How to Apply?
New Application Eligibility: >3.6 Lakh Annual Income (Branch/Online)
Upgrade: Limits above 1.5 Lakh on existing HDFC card with good spends would help.
Its relatively easy to get approved compared to the Visa/MC equivalent variant Regalia.
Note: Not to forget that the Diners Club network has acceptance issues especially outside India, so its safe to have a backup visa/mc.
Bottomline
CardExpert Rating: 4/5 [yasr_overall_rating]
Overall an amazing card for a fee of this range. For those who're unable to make it to Diners Club Black, this card serves the purpose and if you're someone exploring airmiles, this gives you amazing return, almost close to a super premium card.
If you think this doesn't meet your needs, you may check out the newly launched HDFC Diners Club Privilege which betters the Club Miles variant in few aspects.
I'm sure many of you here are holding this card, how are you redeeming the points: regular hotel/flights or Airmiles?