If you're paying monthly house rent you must already be using one of the best apps to pay rent online as they help you with rewards and additional credit period. One such app as CRED Rentpay that allows you to pay rent online using your credit card.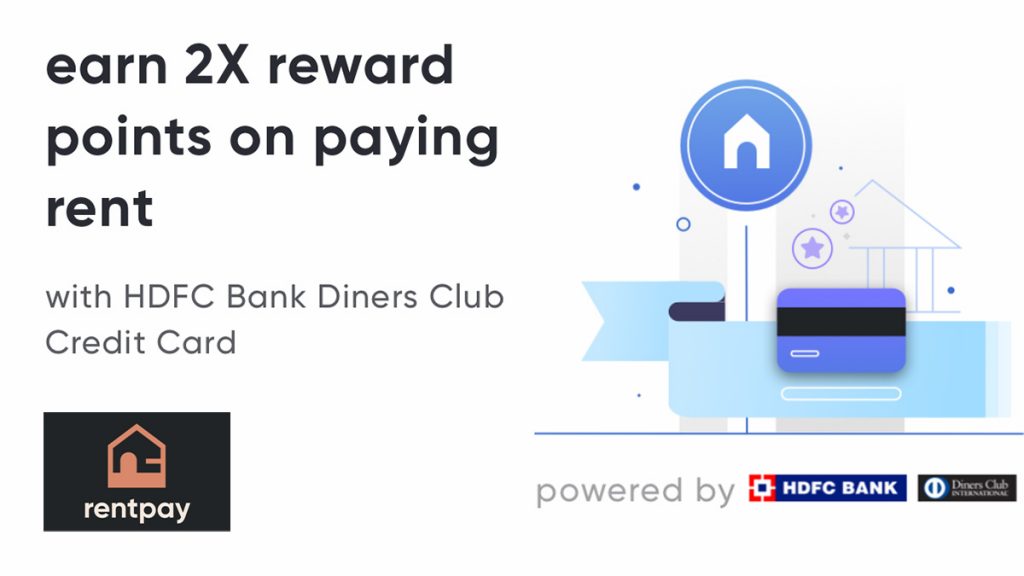 Now there is an ongoing offer on HDFC Diners credit cards wherein you can get 2X rewards on all rent payments done through CRED. Here are all the details you need to know:
Offer Details
To max out this offer the ideal rental amount is Rs.60,000 a month. So if you're paying rent above Rs.60,000 it may not be beneficial to you but it's very rare, so the max cap. will not be a problem for most card holders.
Rewards Savings
Diners Black: 6.6% (As rewards)
Diners Privilege, Premium, ClubMiles: ~2.6% (As rewards)
As CRED charges ~1.5% as transaction fee your savings will be anywhere between 1% to 5% based on the card you are holding.
It's a wonderful return on spend on Diners Black credit cards (~5% after fees).
Note: This 2K points is not part of the 10X max. cap AFAIK.
Bottomline
It's a surprise to see 2X awards on rent payment apps and that too on HDFC Credit Cards. If it gets extended for next 2 months you could save a significant amount.
Apart from the HDFC offer you can also see many other offers on CRED rent pay like this one from BOBcards, but the Diners 2X HDFC offer is the best among.
Are you using CRED Rentpay or any other rent payment apps? Feel free to share your experiences in the comments below