After the big launch of Paytm Credit Card yesterday, today Ola Cabs Launches its co-brand credit card called Ola Money SBI Credit Card in partnership with SBI Cards & Visa.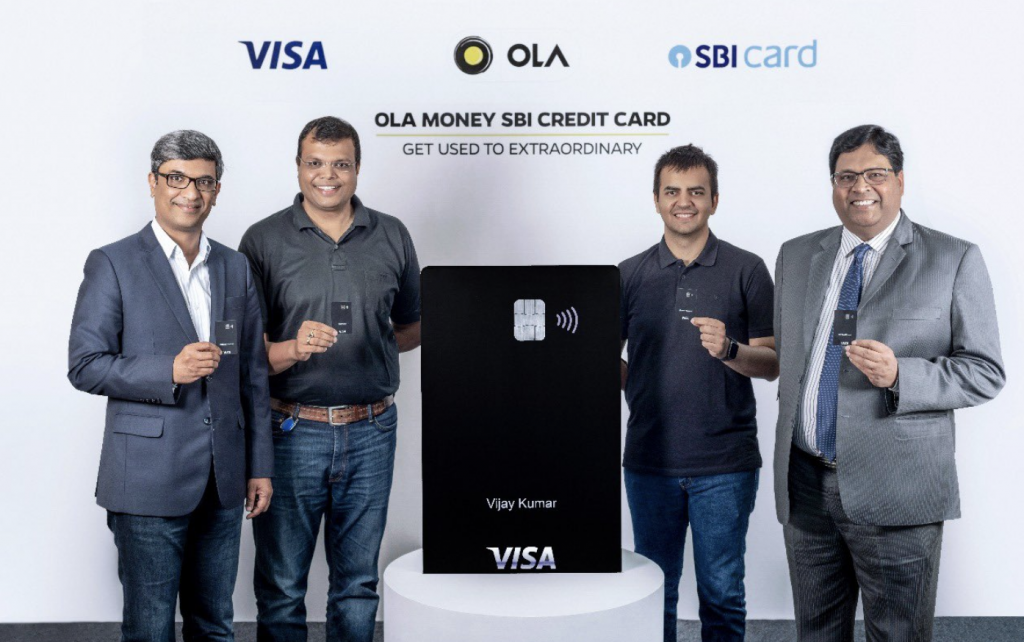 Before we get into the details of the Ola Money credit card, you may need to know few details,
Ola Cabs has about about 150 million users at the moment.
SBI Cards, the 2nd largest credit card issuer in the country has about 8 Million cards.
SBICards recently raised Rs.700 Crores funding, which is a part of Rs.1500 crore funding. Now we know where they're going to spend it.
So to reach the mass customer base of Ola, just like Paytm, Ola too need to take the approach with a Beginner card. Here are all the details that we know for now,
[TOC]
Ola Money Credit Card Benefits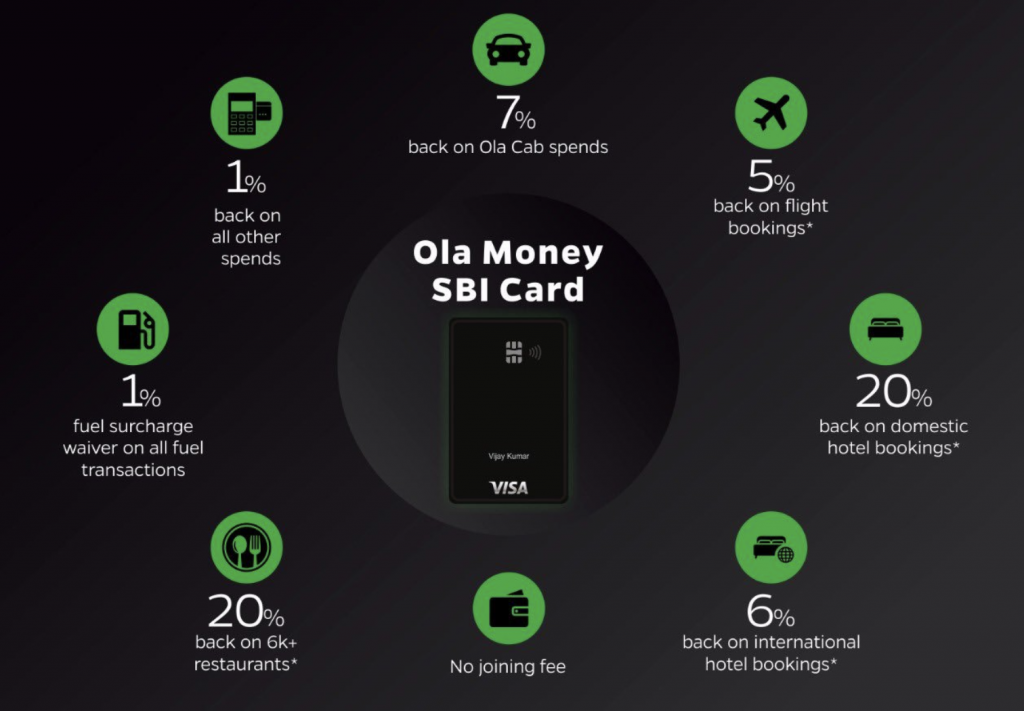 Joining fee: Rs.500+GST (charged at the end of the year, waived on Rs.1 Lakh spend)
Card Type: Works on Visa Platform, contactless enabled.
Rewards: As Cashback – as Ola Money Credit, Credited to Ola Money wallet within 3 days. Cashback has no Expiry Date
7% on Ola rides (upto Rs.500 a month)
5% on all flight bookings via Cleartrip (upto Rs.5k domestic, 10k intl)
20% on all domestic hotel bookings via Cleartrip (no limit)
20% on 6K+ restaurants, up to ₹200 via Dineout (upto Rs.200/txn/month)
1% on all other spends
Looking at the numbers, I should say its overall "good", especially for a beginner card.
Speaking about the upper caps, I feel they could have raised it to 1k a month for Ola rides, as that would help for those who're relying on Ola for daily commute or just for those doing Ola outstation once in a while.
Not to forget, domestic hotel bookings has no cap, yet you can't combine other promos. Though, I think it should help for booking high end properties. Need to explore this space. Other limits are acceptable.
Last but not the least, I wish "1% on all other spends" could have been better. Maybe 1.5% or 2% could have done a lot of magic to this card.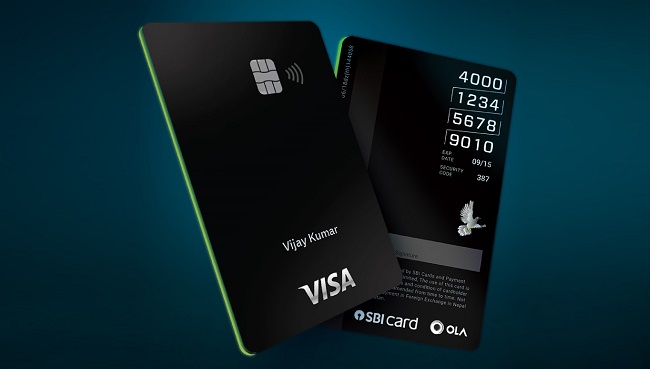 How to Apply
Ola has a landing page for this credit card where you can express interest. They would probably fetch the Experian score & call the customers based on the score.
Ola users will be able to apply, view and manage their Credit Card directly on the Ola app.
Its an Amazing Deal – Why?
Comparing Amazon-ICICI, Paytm-Citi & SBI-Ola partnerships, I think SBI-Ola would be a BIG WIN for SBI because even if SBI manages to tap into 3% (4.5Mn) of Ola's customer base, SBI would beat the market leader HDFC Bank in card accounts, likely in a year or two max. Btw, SBI is eying at 10Mn in next ~3 years.
But HDFC also appears to be gearing for their new card launch as well, maybe HDFC-Flipkart card as HDFC already has strong integration with Flipkart with its 10X rewards program.
As HDFC bank very well "Understand your world", they may come up with even a better card for starters and eat the competition for lunch, as always. 🙂
Bottomline
Overall, the Ola Money SBI Credit Card looks very much promising and is worth holding one for a beginner.
If you're interested, you can Express Interest on above link. but I would rather suggest you to wait for a week or so to see how things turn out with new card applications and then take a call.
What's your take on the all new Ola Money SBI Credit Card? Feel free to share your thoughts in the comments below.