Just as every big brands like Amazon, Flipkart, Ola, Paytm too is getting into the credit card lending business. Paytm today (May 14th) has officially launched its Paytm First Credit Card in partnership with Visa & Citi bank, India. This is more like a co-branded credit card that we see with airlines & other brands.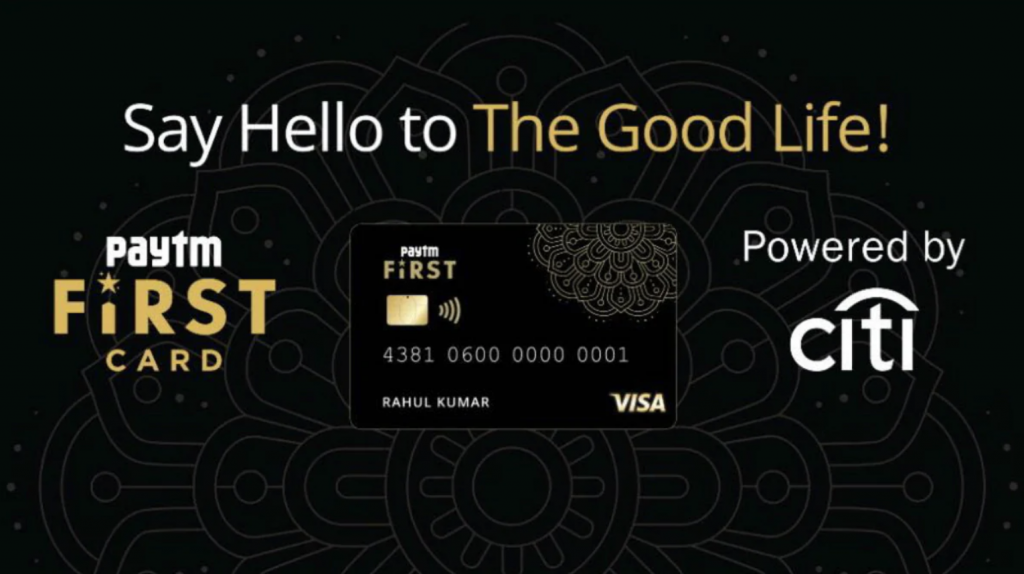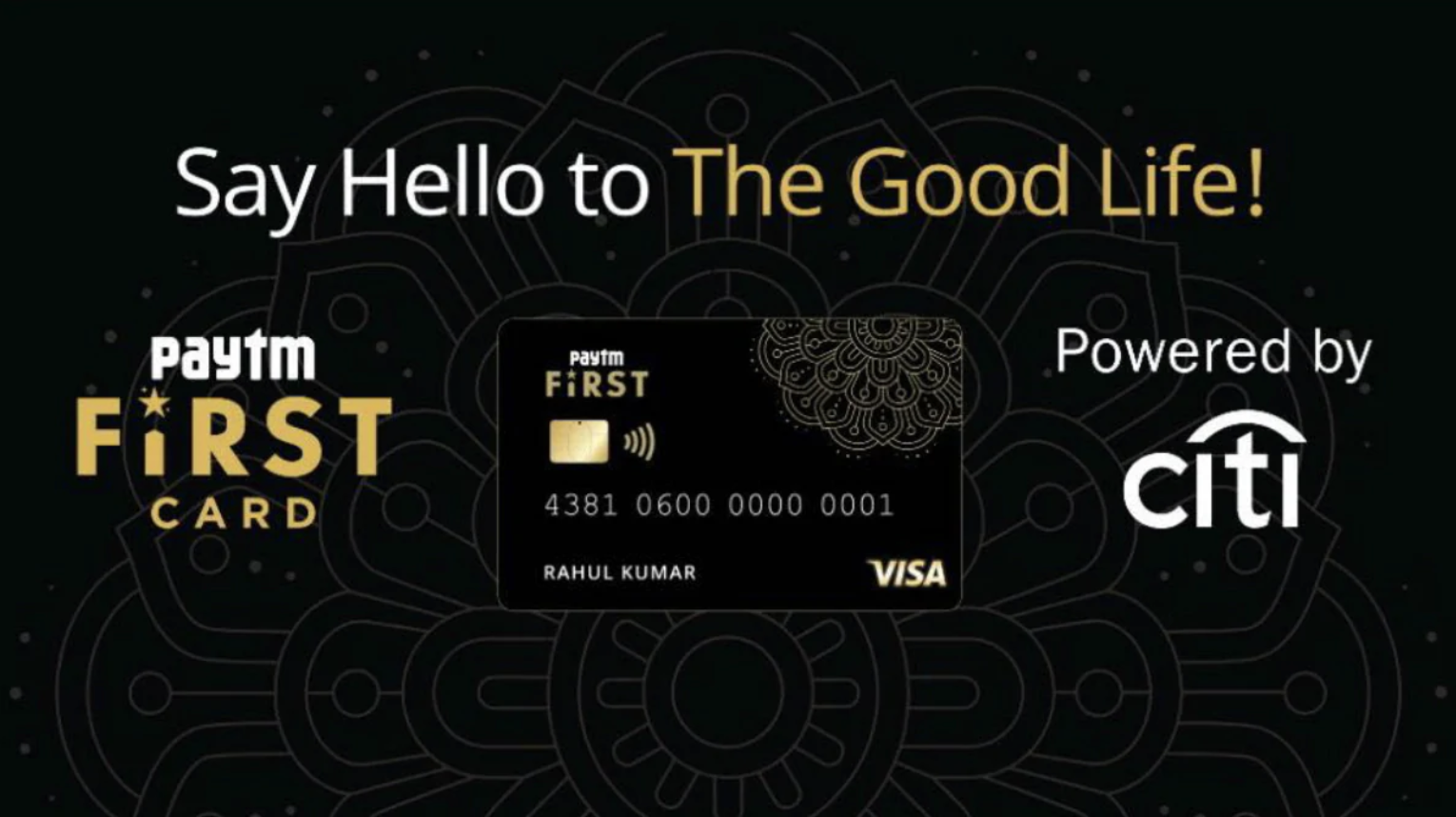 Before we get into the details of the Paytm credit card, you may need to know few details,
Paytm parent company One97 Communications started as a Citi commercial banking client back in 2009. Citi was also selected as an advisor on the initial investment by Ant Financial in 2016.
Paytm wallet got integrated within Citibank online and mobile app in 2016.
Visa recently tied up with Paytm to issue debit cards for its account holders. Currently they're issuing only rupay cards which is not so easy to use in many places.
Paytm First is the loyalty program which Paytm launched during March 2019 and has good set of benefits.
So now Paytm tied up with Citibank to issue the Paytm first card which is the credit card for mass. This deal is probably the only way Citi can increase the Credit Card userbase exponentially, which may help them to sell their premium cards later.
To make sure Paytm meets the target group demands, this has been launched as a beginner card with a low annual fee. Here are all the details,
Paytm First Credit Card Details
Joining fee: Rs.500+GST (charged at the end of the year, waived on Rs.50k spend)
Card Type: Works on Visa Platform, contactless enabled. International acceptance, unlike Paytm Rupay debit card
Rewards: 1% Cashback on all spends, no upper cap.
Type of Reward system: as direct cashback to statement (not to wallet), auto-credited every month.
Other Benefits: Paytm promocodes worth Rs. 10,000 on spending a minimum of Rs. 10,000 in first 4 months. Link to T&C
As you see, Paytm claims that it will offer unlimited 1% cashback, "without restrictions, auto-credited every month," through the new credit card. 1% as cashback is absolutely great for beginners.
You can view the txn details on the Paytm passbook. (similar to Paytm Postpaid). The Passbook of the credit card will also highlight exclusive offers from both Paytm and Citi on a real-time basis.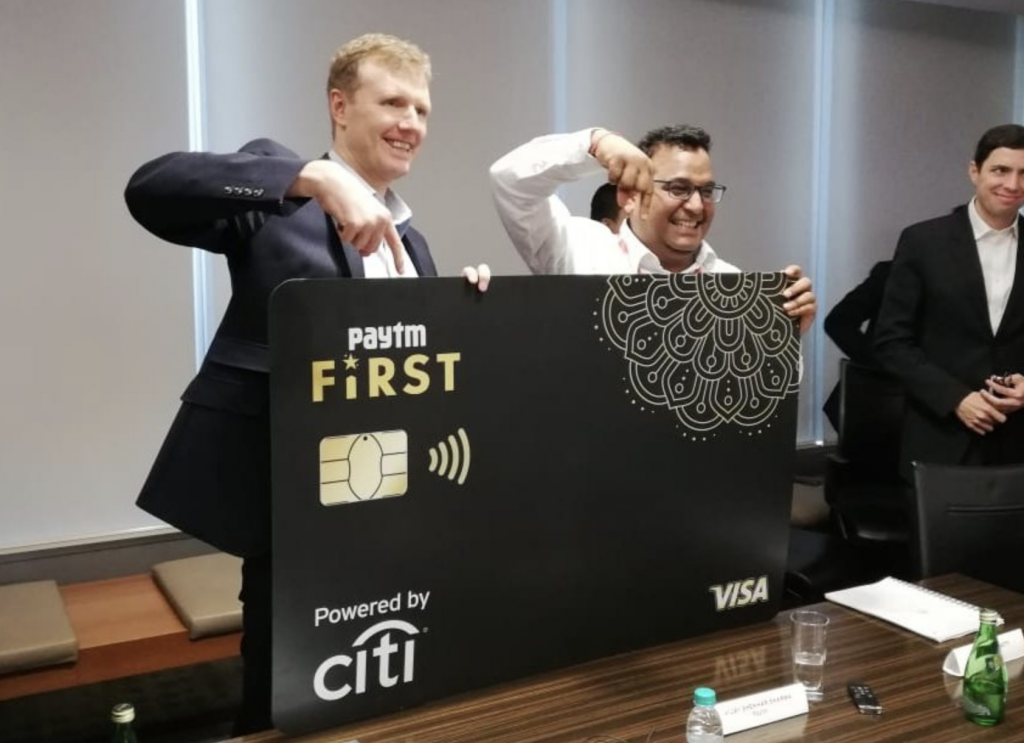 Paytm, which has about 150 million active monthly users, expects its AMU base to increase substantially with this credit offering. Paytm, the largest wallet player in the country, has a user base of about 300 million at present and expects at least 25 million users to opt for the Paytm First Card, (may happen by 2025).
How to Apply
Citi and Paytm have jointly built a selection tool to identify the potential base and access creditworthiness. This will help enable customers to own a credit card without requiring a prior credit history.
It appears that Paytm First Credit Card would be initially on invite only basis, something similar to what we see with the Amazon Pay card. If everything goes well, everyone should be able to apply in few months down the line.
Applications are open to select Paytm Accounts for now. Check your App!
Crushing the Competition
The basic credit card variants issued by banks are its direct competitors. With this launch, a lot of credit cards currently in the market made for beginners becomes useless, as their reward rate is less than 1% and that too as reward points and not direct cashback.
Along with it, as Paytm can also provide relevant travel/entertainment offers better within their platform, the need for basic cards by other banks goes down. So its time for banks to up their game.
But, if you compare Amazon Pay card with Paytm First Card, I would say Amazon Pay Card has an edge over Paytm card for Amazon users. Yet, if you're someone who love cashback's, Paytm's unlimited 1% cashback might sound appealing.
Bottomline
While Paytm First credit card is not a target for premium cardholders like most of us at Cardexpert, its still an AMAZING card for those who're new to the credit system.
If promoted well, it'll help in increasing the credit card penetration in the country to a whole new level. Its definitely a great move by Paytm for a cashless future.
Updates:
Applications are open to tier 2/3 cities as well.
Support will be taken care by Citi, just like another co-branded card
What's your take on Paytm First Credit Card? Feel free to share your thoughts in the comments below.