Disclaimer: All views mentioned below are from my personal experience and the numbers/ facts/experience many not be same for everyone.
HDFC Bank is the largest issuer of credit cards in India with market share >25% and has over 10 million credit cards out of ~40 million credit cards in the country, as of late 2018. They not only adding the numbers but also quality customers those who spend well on credit cards.
Looking into the numbers, its nearest competitor SBICard & ICICI Bank is almost half its size and nowhere near to HDFC. HDFC Bank has been unstoppable with aggressive offers and acquisition when it comes to credit card business and that cannot be overnight success.
So what HDFC is doing different that other banks fail to? Let's see that one by one with a little bit of comparison.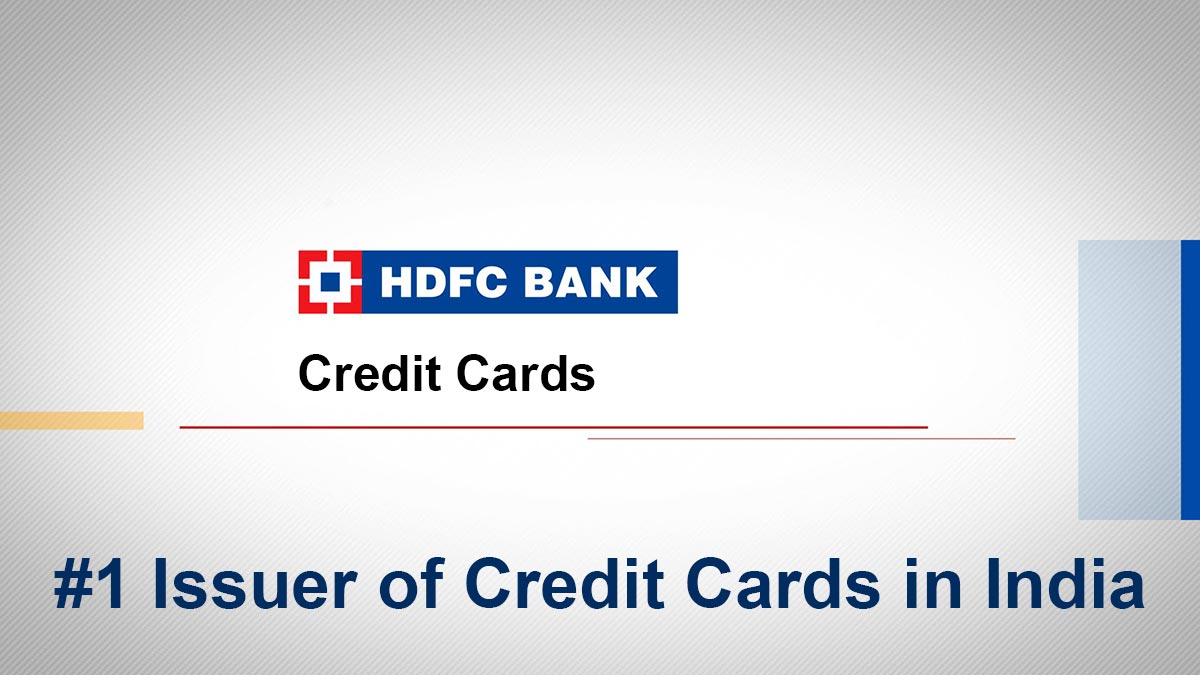 Evergreen Products
While every other credit card issuer in the country is coming up with new cards now & then, HDFC has built a solid set of credit card products for everyone ranging from beginners, premium & super premium. They even have professional cards for doctors & teachers. This means, they're targeting everyone!
Their cards are super popular that the cardholders remember the name of the card than just the colour. For example, when i was at VW service center in a tier 2 city, someone was speaking about the Chennai airport lounge access benefit that he accessed using his Regalia Credit card.
What others are doing?
SBI Card is yet to have a Super premium Credit Card
ICICI has Premium/Super Premium credit cards that are ~50% less rewarding compared to HDFC, even after their recent attempt to change it. (Please Wake Up ICICI!)
Axis is yet to get attractive on their Premium/Super Premium credit cards. They're great with co-branded cards though.
Amazing Reward Points System
We all know that the business of credit card reward points & Airline miles exist because a lot of us don't really use them. That being said, at-least HDFC bank credit cards are highly rewarding for those who actually redeem.
Their Premium & Super Premium credit cards are one of the best even after 5+ years since its launch. Its shocking to see that the competition is not even trying to copy what works for HDFC.
What others are doing?
Axis is busy spending their marketing budget "promoting" their rewards system that don't really reward.
ICICI's Payback rewards is probably one of the worst rewarding.
SBI is doing great in this part with cash credit option, yet their reward rate on premium cards could get better.
Jaw Dropping Offers
Just incase if you were aware of Flipkart Big Billion Day, you might have also noticed that HDFC credit cards gave 10% instant discount on top of other other BBD offers.
Not just that, they were also giving out 10X points with select partners. For Diwali, their Happy Hours promotion gave 10X points on all apparel & electronics purchase between 5Pm-9Pm.
If you were holding premium & super premium credit cards from HDFC bank, this is a huge saving & offers by other banks were nowhere near to HDFC.
What others are doing?
ICICI is good at spamming on emails with not so great offers but keep the good ones hidden(!)
Axis, well i never know if they ever exist when it comes to offers.
SBI has decent offers, but could get better.
Tech Infra & AI
Their Artificial Intelligence does the work fairly well in various scenarios. Recently, when i did a payment for a mobile bill, i noticed that they simultaneously sent me an email to use their auto bill pay facility.
Their promo emailers are one of the best and i "always" open them. They make sure to send relevant & good offers with less catch unlike most other credit card issuers.
Tech Infrastructure & AI are their big plus.
Art of Cross Selling
While most credit card issuers are attempting to make money with their joining/annual fees & transaction charges, HDFC is doing it by mastering the art of cross selling. I personally knew over 10 HDFC bank cardholders and more than 70% of them had availed their loan products atleast once, if not more.
Other banks too have these loan products, but the ease of availing them & transparency makes a big difference. That brings me to the next point.
Instant Everything
HDFC Bank is one of the first to implement instant loans on credit cards. If you need cash, all you need to do is few clicks and boom, you get the money in your savings account in ~10 seconds.
The competition is getting better at loans in recent times, yet they aren't promoting them the way HDFC does. For ex, I've a instant loan available on my ICICI credit card with a grand # but they never even emailed me about it, even once.
Great Team
Despite the fact that significant # of HDFC employees moved to Yesbank to create Yesbank's Credit card portfolio, its good to see that HDFC still remains focused and aggressive, infact even better lately.
That also means Yesbank is not far away to get into the top #5 positions in near future.
Well, that means HDFC still has great minds at work under great leadership.
The Downside
Even-though all the above sounds so good, two areas where i feel the bank could do better are in the fulfilment of bonus points on promos & customer support quality. Except the Super Premium card support, the typical HDFC support for credit cards is very poor in my past experience.
Fixing these would make them world class, which would fear the premium card issuers like American Express to a certain extent, though their way of handing the business is totally different.
Bottomline
Despite seeing HDFC's huge growth in the segment, its surprising to see the competitors are not waking up with promising products to compete with HDFC. While SBI Card is trying to give a healthy competition to HDFC with its new SBI Prime Card, they still need to work out on Super Premium card segment.
What's your take on HDFC Credit Cards? Will they remain the #1 issuer in the country or, will they see a healthy competition from any? Do share your thoughts in the comments below.