After Amazon, Paytm & Ola Cabs, here comes another co-branded credit card in the market from Flipkart on Mastercard platform, to be issued by Axisbank. While Flipkart already has Axis Buzz credit card, which is basically a Flipkart credit card, it never got that popular.
So it looks like Flipkart decided to come up with another variant with features in line with the new trend in industry for entry-level cards: Flat cashback %
Joining/Annual Fee: Rs.500 (annual fee waived on 2L spend)
Welcome benefits: Rs.500 Flipkart Voucher & more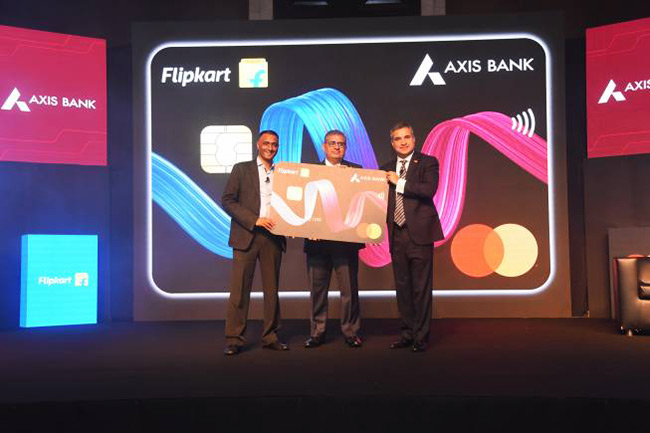 Benefits at Glance
5% Cashback on Flipkart, Myntra, and 2GUD spends
4% Cashback on MakeMyTrip, Goibibo, Uber, PVR, Curefit, and UrbanClap spends
1.5% Unlimited Cashback elsewhere
Domestic Airport Lounge Access: 4/Yr
While these are the details known so far, I'll keep you updated when I get to know more.
So just like all other co-branded credit cards that were recently launched, this too is an entry-level credit card with a light mix of premium credit card benefits, as it also gives you domestic airport lounge access which is Mastercard's USP.
How to Apply?
The bank is planning to allow only select users to apply for now but we can expect it to be open for all in coming weeks.
Multiple Cards: Axisbank usually issues upto 2 credit cards per person, but I'm unsure if they can issue 2 co-branded credit cards as most of us hold one of their Vistara co-branded credit cards.
Bottomline
Overall its a decent card and infact Flipkart's credit card wins over the rest with its lounge access benefit, but again comes with Rs.500 joining fee, which is OKAY as you anyway get the equivalent Flipkart voucher as welcome benefit.
Anyway, its good to see some rewarding credit cards from Axisbank too, which is known for their history of poorly rewarding cards, except those with Vistara.
What's your take on the new Flipkart credit card by Axisbank? Feel free to share your thoughts in the comments below.
Source: CNBC/Uniindia