SBICards is in full swing when it comes to co-branded credit cards. Recently they launched the SBI Vistara credit cards and now they've added another premium travel credit card named IRCTC SBI Card Premier with IRCTC which just went for IPO a couple of months back.
Basically for most "frequent" train travellers, this would replace the SBI IRCTC platinum card which seems to have had a very good traction which probably led them to launch a premium variant of it.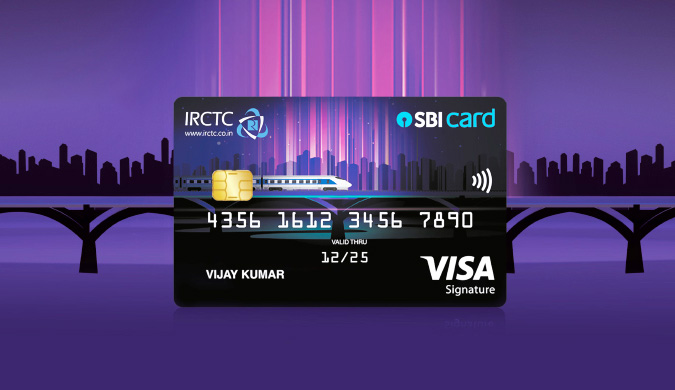 Joining Fees
Joining/Renewal Fee: Rs.1500+GST (Renewal fee will be reversed on 2L spend)
Welcome Benefit 1: 1500 reward points
Welcome Benefit 2: BookMyShow Movie voucher worth 500 on spends of INR 2000 within first 60 days
The welcome benefits very well cover the fee you pay for the card. Remember that you will not get the welcome bonus on renewal if it works the same way as their IRCTC platinum card.
Rewards
IRCTC Train Bookings: 10% as points (AC1, AC2. AC3 and AC CC)
IRCTC Flight Bookings: 5% as points
Dining & SI on Utility spends: 2.4% as points
All other spends: 0.8% as points (1 Reward point for every Rs. 125)
1 Reward point = Rs.1
I never know until now that even flights could be booked on IRCTC. So that's definitely a good marketing for IRCTC and 5% on air tickets is also generous, especially because there is no capping, as of now.
Note: To be eligible for the rewards, booked ticket must have one Traveller same as the name on the card
Milestone Rewards
2,500 Points on annual "travel" spends of Rs. 50,000
5,000 Points on annual "travel" spends of Rs. 1,00,000
This gives additional 7.5% return on "travel spend" and I'm yet to check if they mean only IRCTC travel spends or anywhere travel spends. I assume its latter for now.
Technically speaking, IRCTC train bookings are also a "travel spend" so if it works that way, its basically double dipping and you could save as close as 20% (10%+7.5%+1.8%) on train bookings if you can spend 1L on train tickets, but well, hardly few does that, so the bank won't bleed anyway even if it works this way.
Features & Benefits
Save 1.8% transaction charges on railway & Air ticket bookings
1% fuel surcharge waiver, on txns of Rs. 500 – Rs. 4,000, exclusive of GST and other charges (maximum surcharge waiver of Rs. 250 per statement cycle)
Complimentary insurance Cover: 10L Rail Accident / 50L Air Accident
That aside, the card runs on Visa Signature platform but it doesn't seem to come with airport lounge access. That aside, Railway lounge access is something they could have added to the product but that's not a downside yet as there are very few Railway lounges in the country.
Bottomline
This is not only a credit card for train bookings but also the one which gives very good returns on air/travel bookings. The design, the rewards and everything else looks very much attractive for a card of this fee range and if you could do 1L in travel spends, this may help you save upto Rs.20k a year.
But remember that you need to spend 2L a year overall to get the renewal fee waiver. If your spends are on lower side <40K on train tickets, you're better off with the lower end variant which is SBI IRCTC Platinum Card.
Cardexpert Rating: 4/5 [yasr_overall_rating]
But of course, if you've the super premium cards from HDFC, you can save upto 33% on train bookings with 10X rewards. Though, that's a temporary offer and not everyone have access to those cards!
Overall a very good product from SBICards and as always, as its newly launched, do not try to get it immediately, try by early Jan 2020 if you plan to apply for one.
Do you like the SBI IRCTC Premier Credit Card? Feel free to share your thoughts in the comments below.