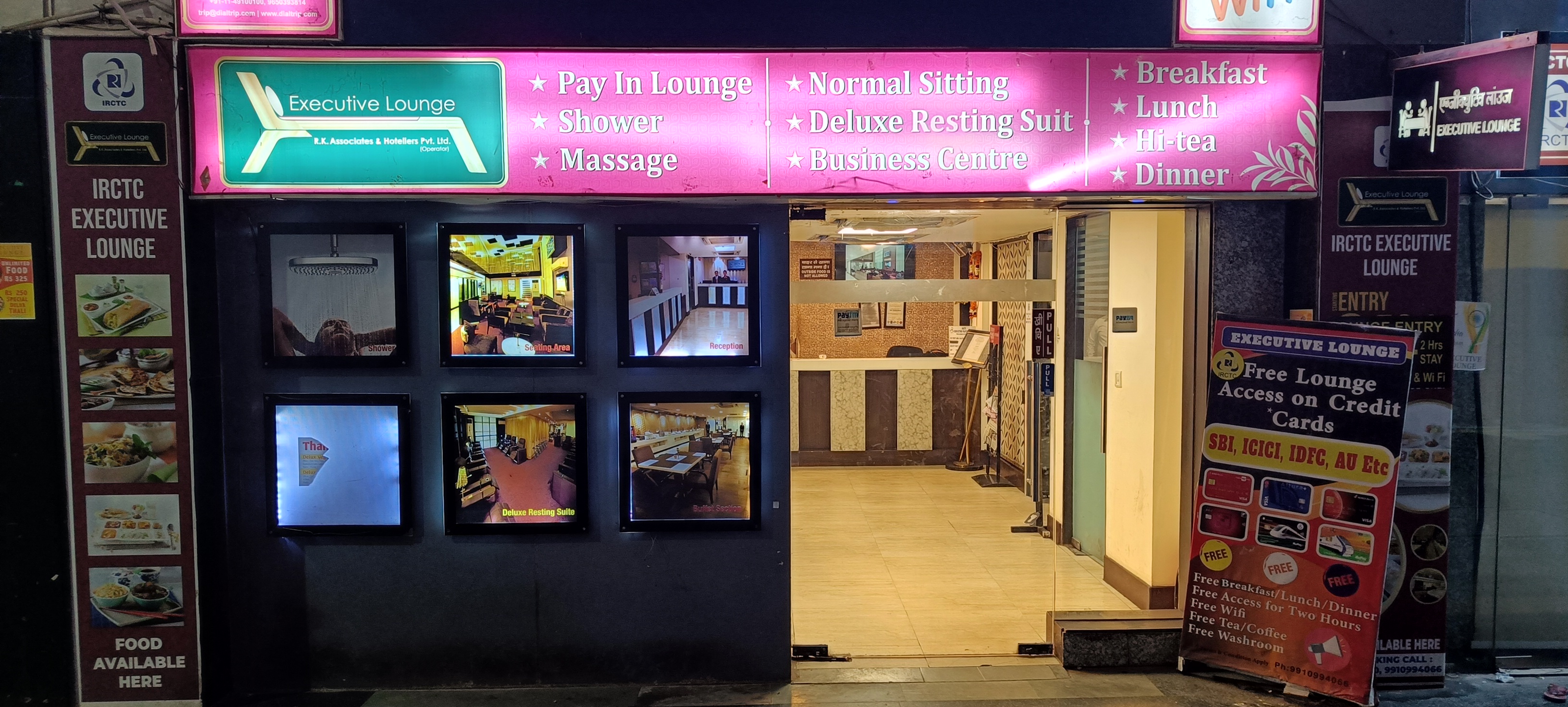 IRCTC is running few Railway Lounges at some Premier Cities since last few years. Two of them happens to be on New Delhi Railway Station (Platform 1 & 16)
This is a review of lounge on PF 16 (1st PF from Ajmeri Gate side). Heard lounge on PF1 is better than PF16, especially on food spreads. Still chose to visit this one, because of the shortage of time (hardly had 20-25 minutes left for train departure).
So here's my detailed experience at the IRCTC Railway Lounge, New Delhi (Platform 16).
Lounge Access
Used MMT ICICI Signature Credit Card for Self Complimentary access & IDFC Wealth Credit Card for 1 Kid. Reception manager was kind enough to allow 2nd Kid as well, though as per him kids above 5 years require separate eligible Card swipe for access.
Accepted Credit Cards are as follows, as displayed in the lounge:
ICICI Coral/Rubyx/Sapphiro/MMT
SBI IRCTC Platinum
AU Altura/Vetta/Zenith etc.
Ambience
I found ambience of the lounge to be Ok to good. The lounge consists of 2 areas adjacent to one another from entry door — First only had Seating Sofas without any food allowed & Second dining lounge area (after passing through 1st portion) with very limited buffet spread.
The Lounge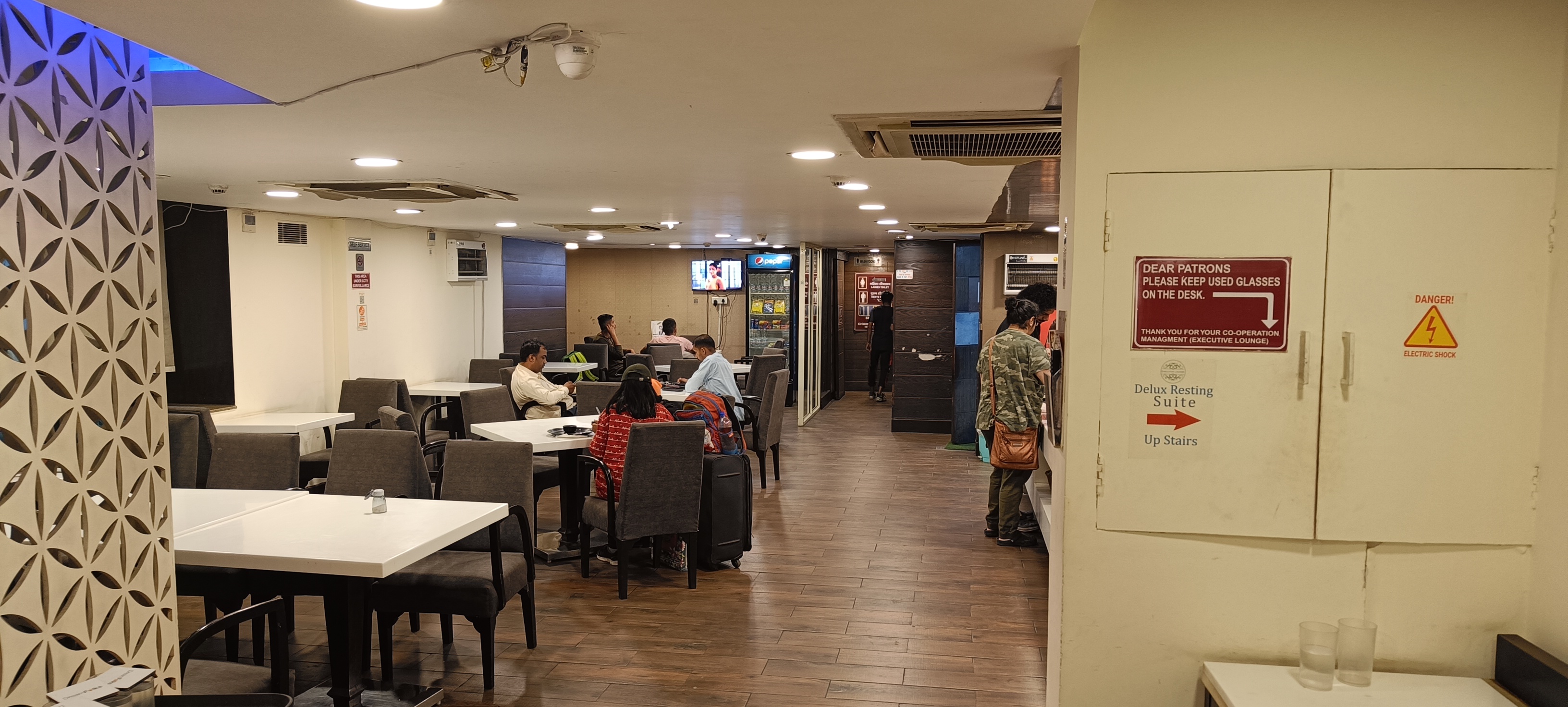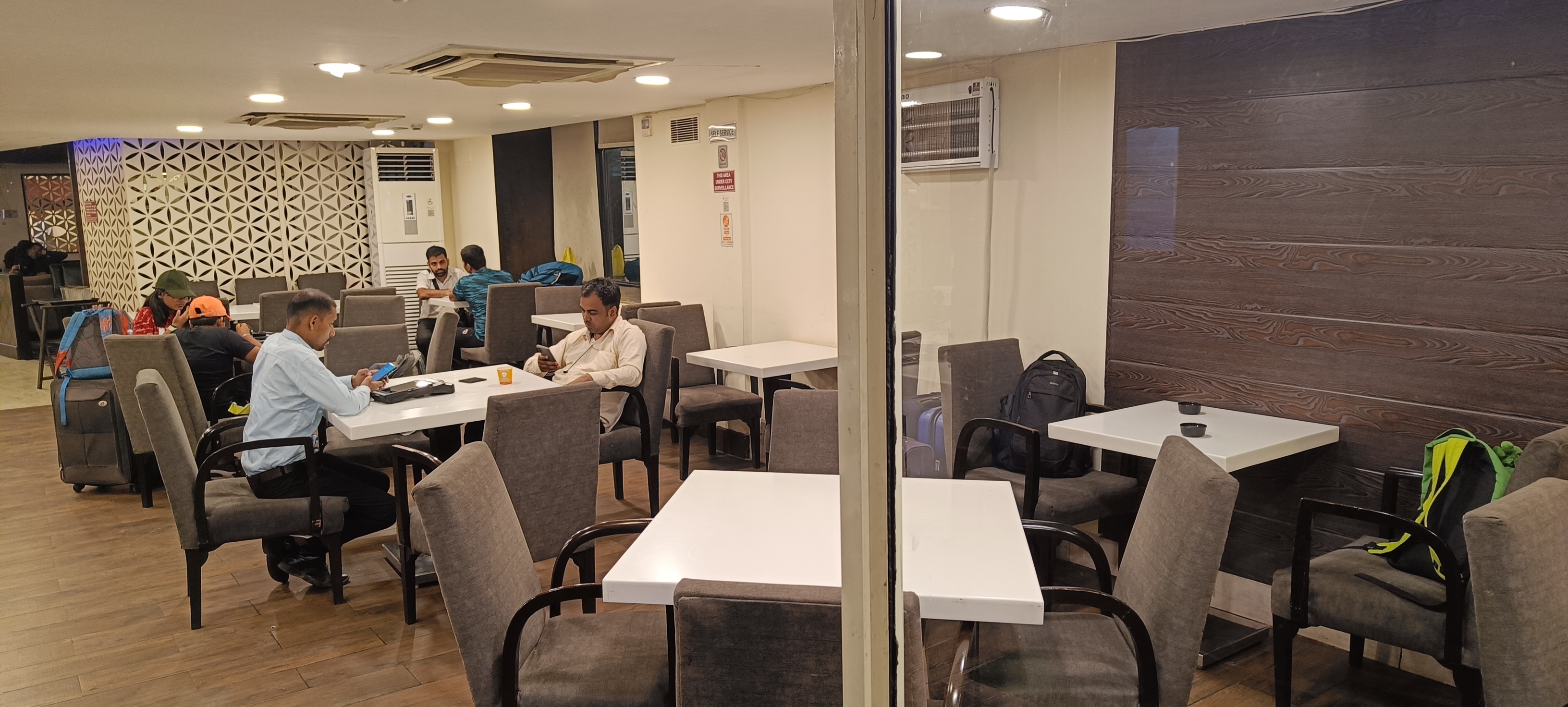 Was pleased to see dedicated Toilet for Divyang's.
Buffet
Here's the food menu displayed inside the lounge. And here's a quick look at the buffet section.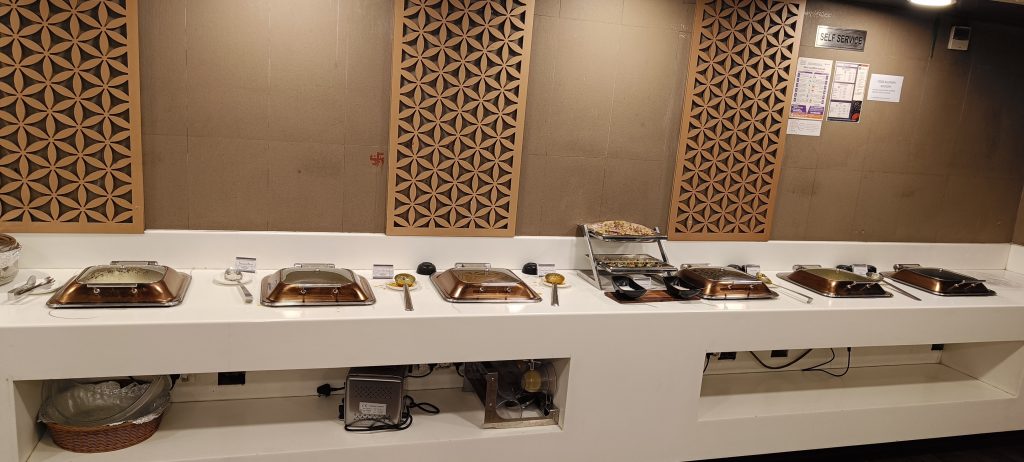 Inclusions
You get 2 hours of stay in the lounge, per person, upon each eligible Card swipe. Strangely checkout time of 2 hours from entry, was written by hand on the POS slip.
If you don't have any eligible Card and want to pay & use, charges are INR 341 per 2 hours which includes the food (food can be best termed as average & menu changes everyday).
If you only want to pass time relaxing in a quiet environment & avoid food, charges are little less.
Cold drinks/ Juices are available in a refrigerator kept in dining area, but on chargeable basis.
Bottomline
Though I haven't visited the IRCTC lounge at PF1 on Paharganj side, I will still recommend to visit one on PF1, unless you have to board the train from PF16 and running short of time.
As per the info provided by the reception manager, PF1 lounge has hourly charges too (though on little higher side) for those who want to pay & use, whereas PF16 has 2 hourly pay policy.
Important to mention here that Railway lounges are far from reaching the level of Airport lounges anytime soon. It's better to keep expectations lower.
After all while initiating train journey if the station has a lounge- it's better to pass little time in IRCTC Lounge rather than at Platform.